Game Guides
Hustle Castle: How to Play on BlueStacks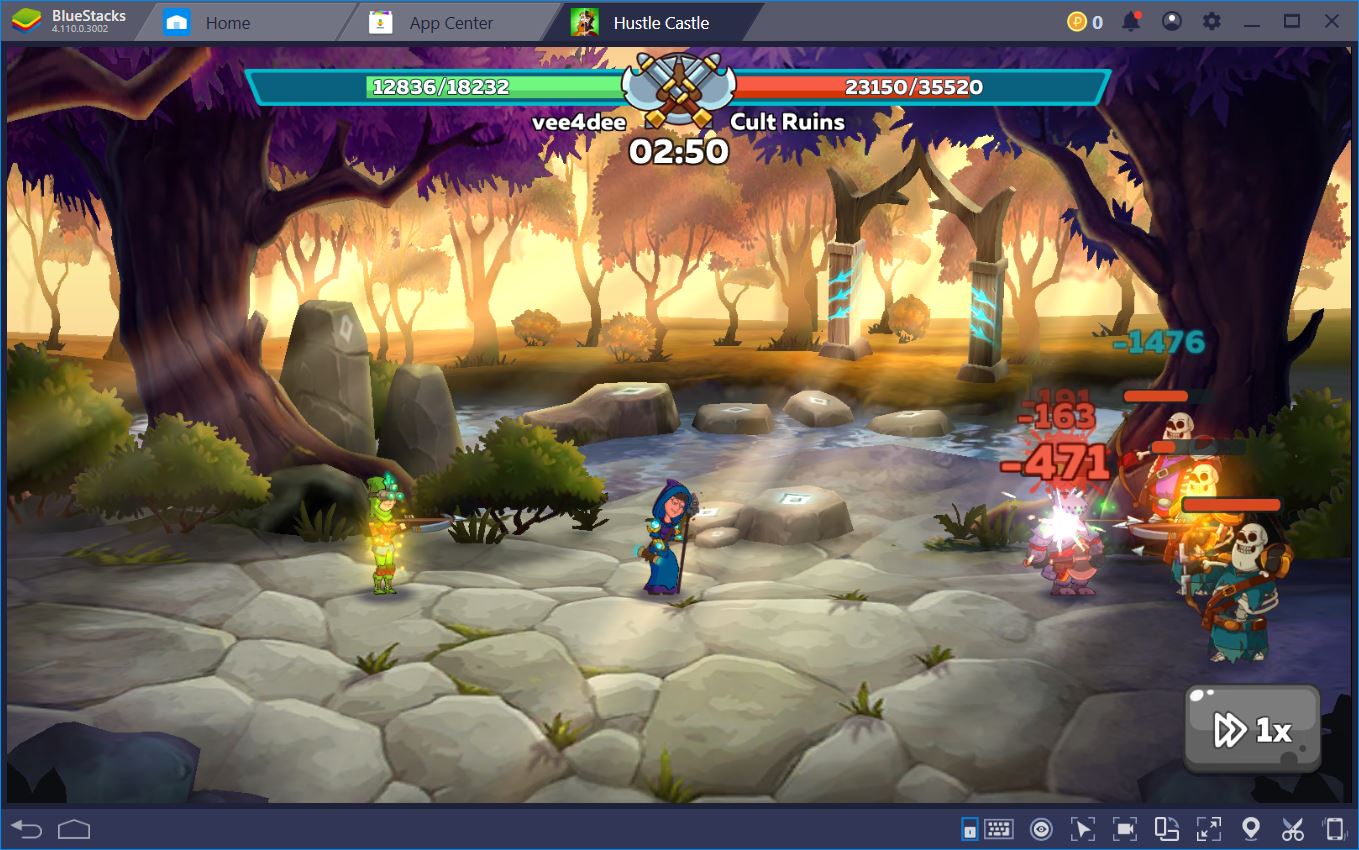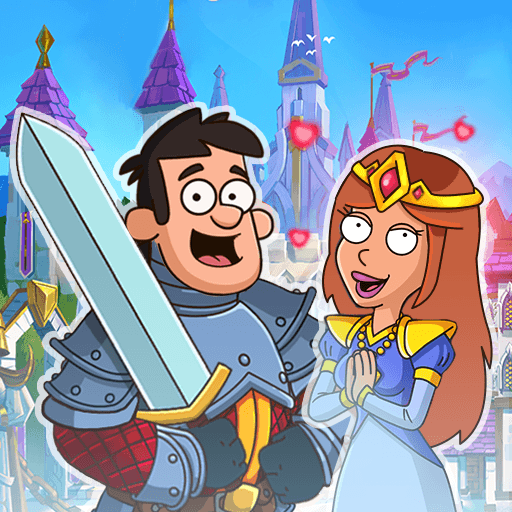 Who doesn't like to be the queen or king of their own castle? Whether you have a weakness for court intrigue or you're one of those players who love base building and the chance to test their mettle against others, Hustle Castle is definitely the game for you. The cross-sectional fortress is incredibly fun to manage, but also pretty too look at.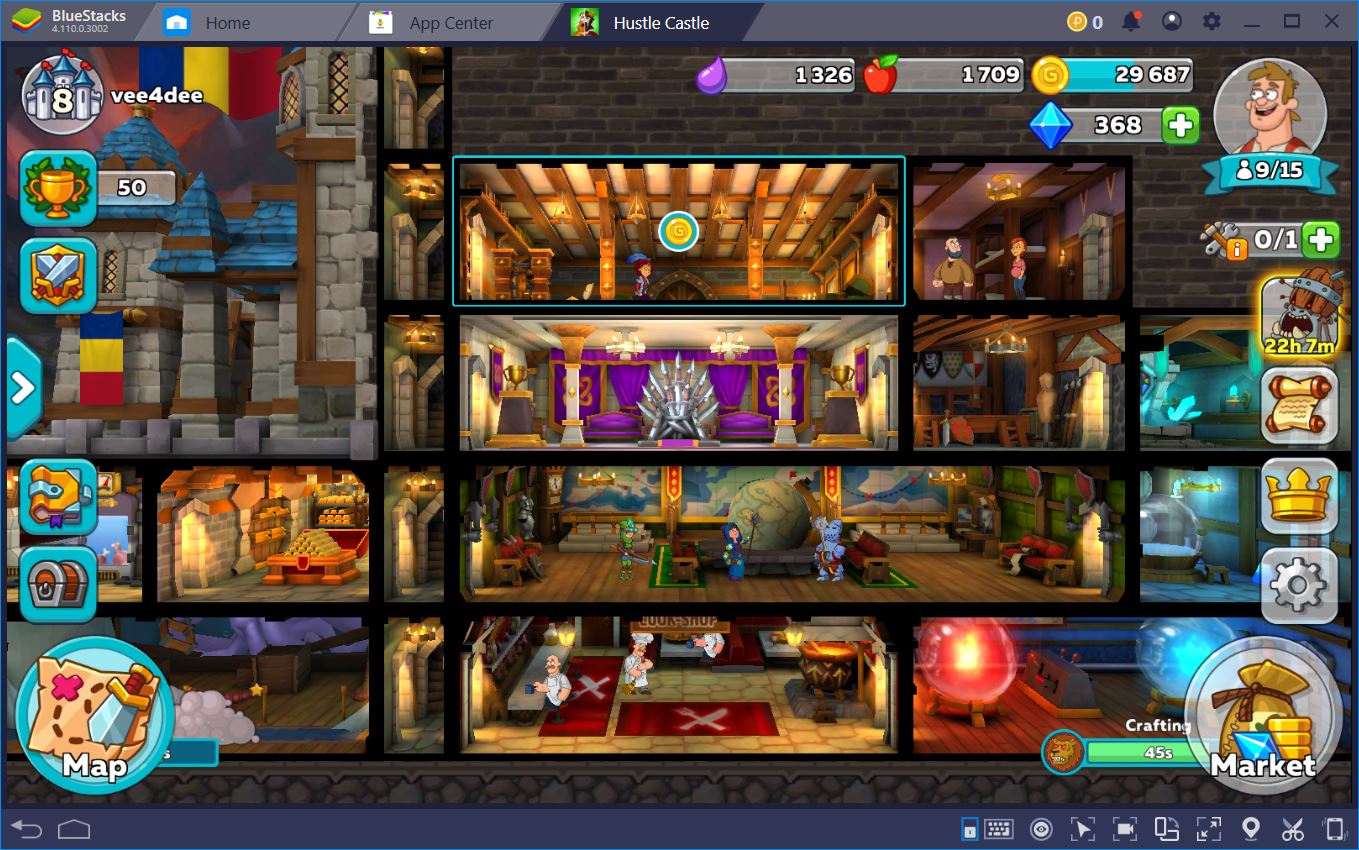 Because we're diehard Sims fans, we just can't get enough of expanding our castle and our royal community. Our first baby is on the way as we speak and the excitement at court is palpable in every room. If you're a newbie to HC, you might want to check out our beginner's guide to get you started. Below, we'll focus on how to play the game on BlueStacks and make use of all the emulator's useful tools. You can also Play Hustle Castle in your browser on your PC or mobile without downloading. Click and Play instantly!
One Game to Rule Them All
We were pleasantly surprised to discover that HC is an incredibly complex mobile game, which goes a lot towards recreating the excitement of trying out something new. Ah, the feeling of opening the crisp, new DVD box of a freshly released title, the growing enthusiasm as the DVD-ROM spins it at 7k rpm. Well, you'll have none of that ancient stuff now, but you will thoroughly experience ludic enjoyment from managing your court.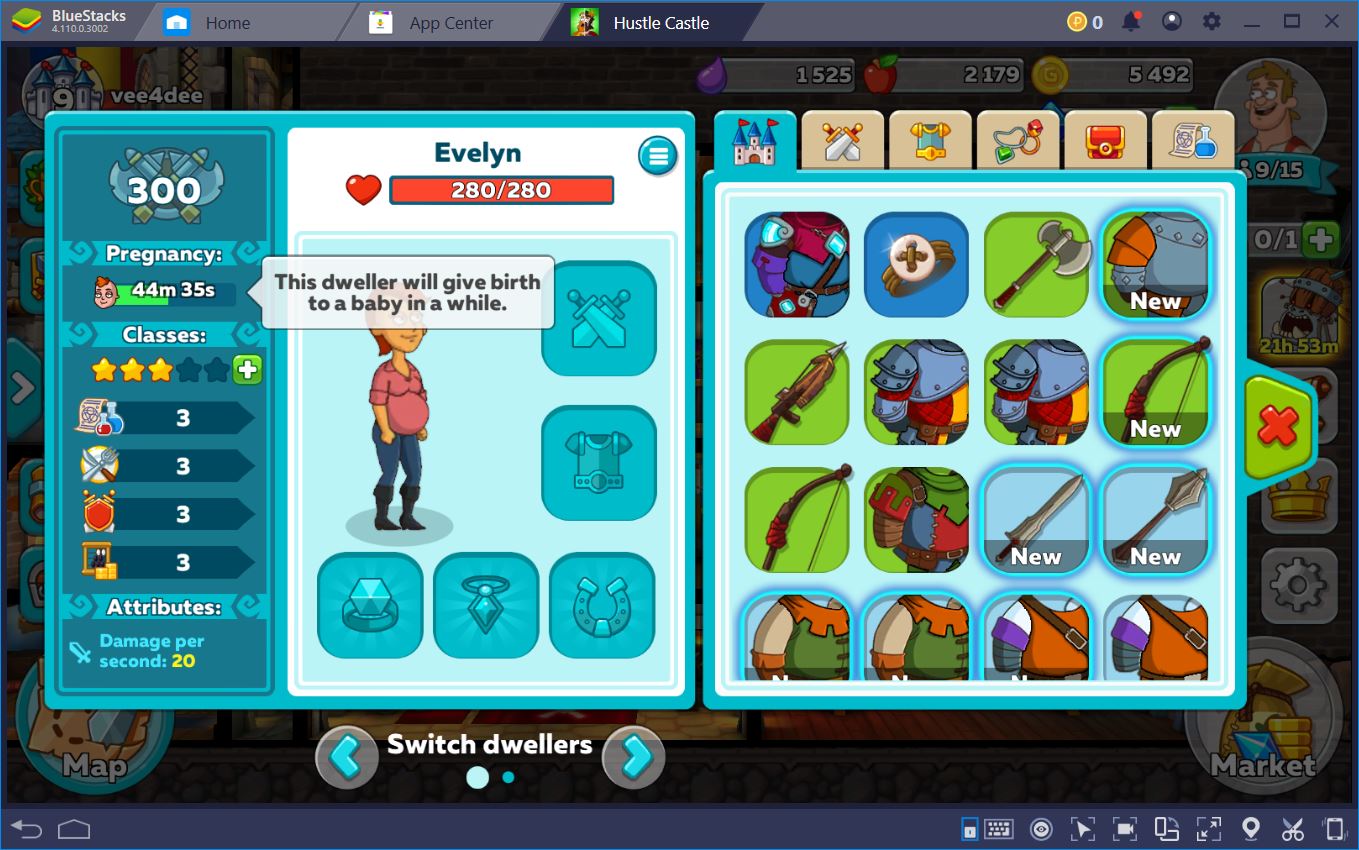 As you might have guessed, Hustle Castle features PvP, PvE, and base building. Being able to see all of your court going about their duties on the cross-section view of the citadel in the home screen creates a feeling of enactment you only get from engaging in games with well-written plots. Although we didn't completely buy into the "save-Princess-Olivia" story, no matter how primordial the quest motif is, we're delighted at the prospect of watching something very similar to a Hamlet play unfold before our eyes.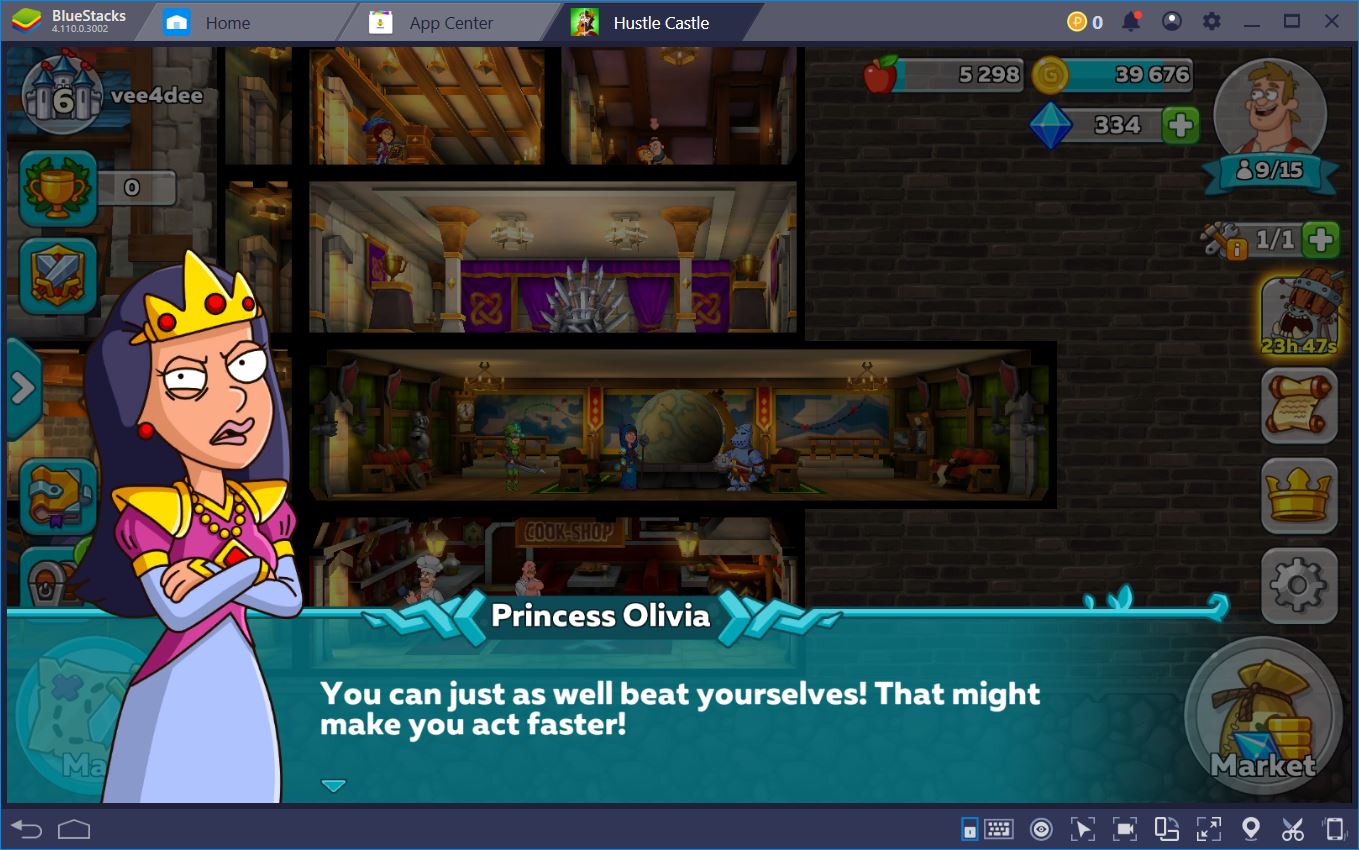 The humor, too, is quite all right at times. We have to hand it to Olivia: she's the only one on the level from the bunch. And while we're on the subject of watching your subjects, you might want to make sure they're always ship shape and happy. As we all know, a happy follower is a productive and beneficial one, so be sure to check out our guide to dwellers for more information on that.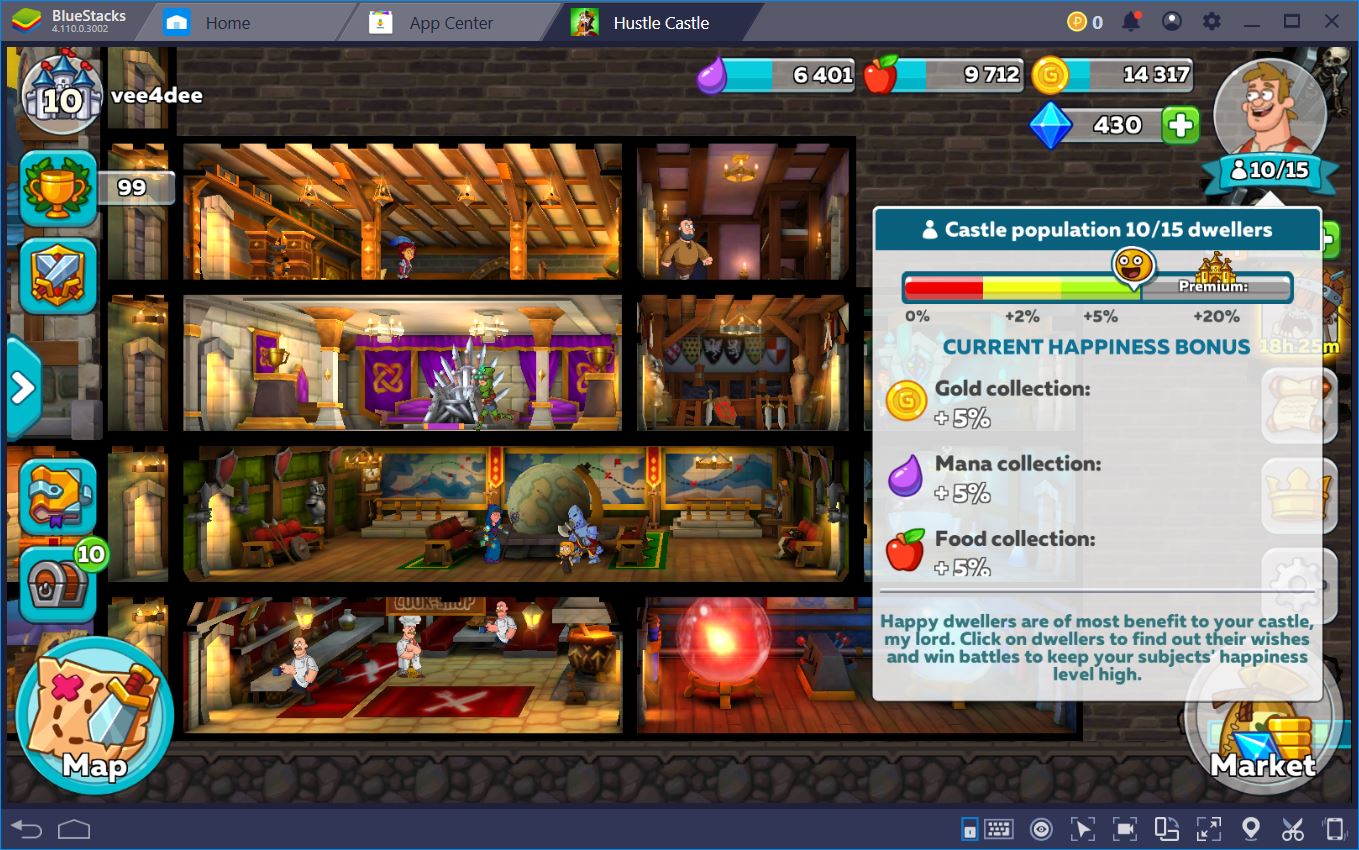 We have to admit that we're a bit partial to being able to make decisions for our court, such as who they have children with or what their occupation is. Ok, we're completely partial. Guilty as charged. Can you blame us, though? In an industry that often depicts individuals in an idealized manner and as having no needs whatsoever, HC's approach to court life is a breath of fresh air.
Why Play Hustle Castle on BlueStacks?
If it's a mobile game, why should you play it on BlueStacks? Well, as you can tell by now, your castle is quite sizeable. Given how beautiful your domain is, you wouldn't want to look at it on a small screen, would you? What's more, you can benefit from the performance of an S9+ for free by using BlueStacks on your PC. Now, this is what we call a royal deal. Why wait? Play Hustle Castle instantly on your browser without downloading anything. Click, and start playing now.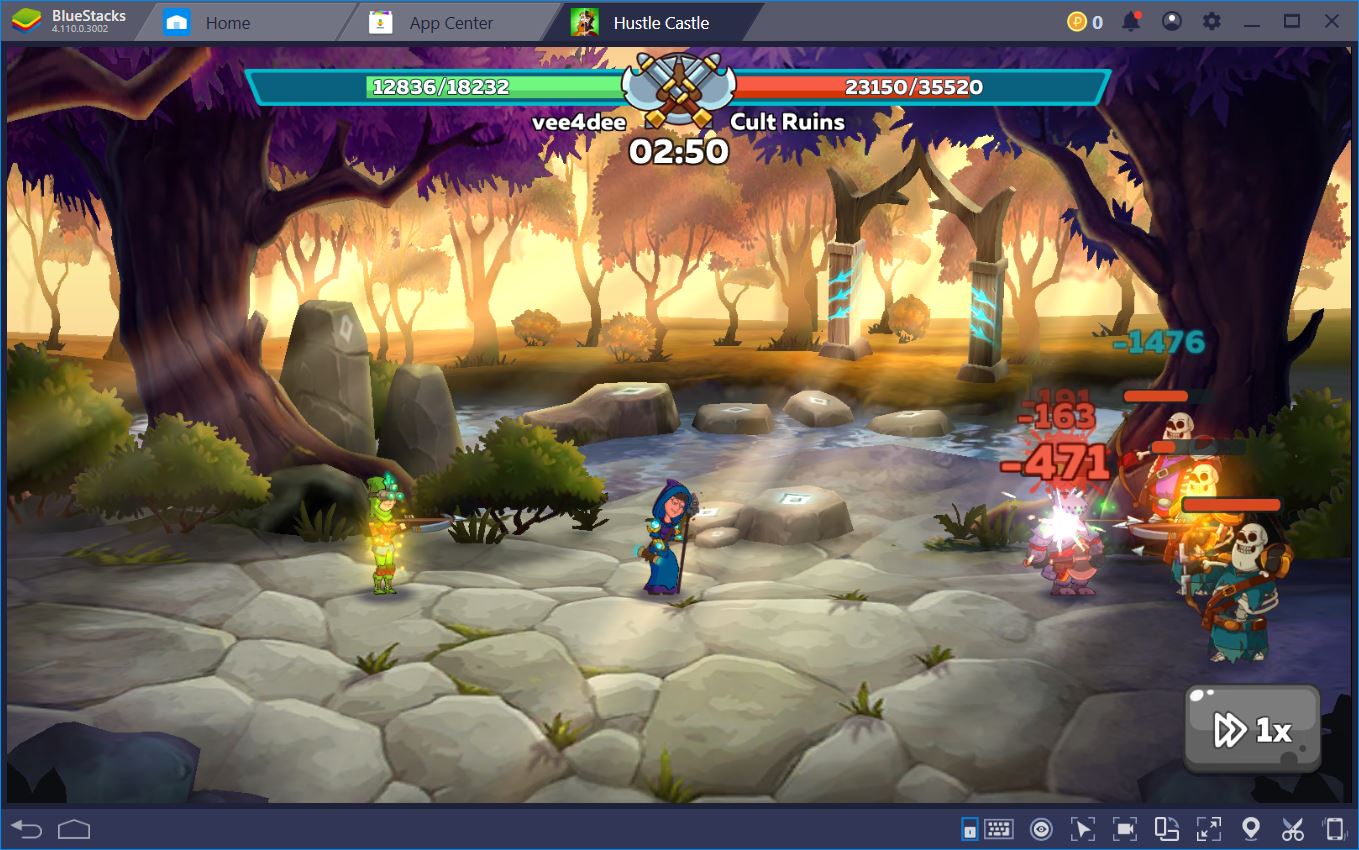 What's more, this emulator gives you increased functionality and control over the game. Instead of having to tap everywhere repeatedly, the Keymapping Tool allows you to bind any mouse or keyboard button to an in-game action. We've selected Mouse Button 4 and 5 as our zoom combo, whereas M lets us navigate to the map easily, and Q opens the quest log.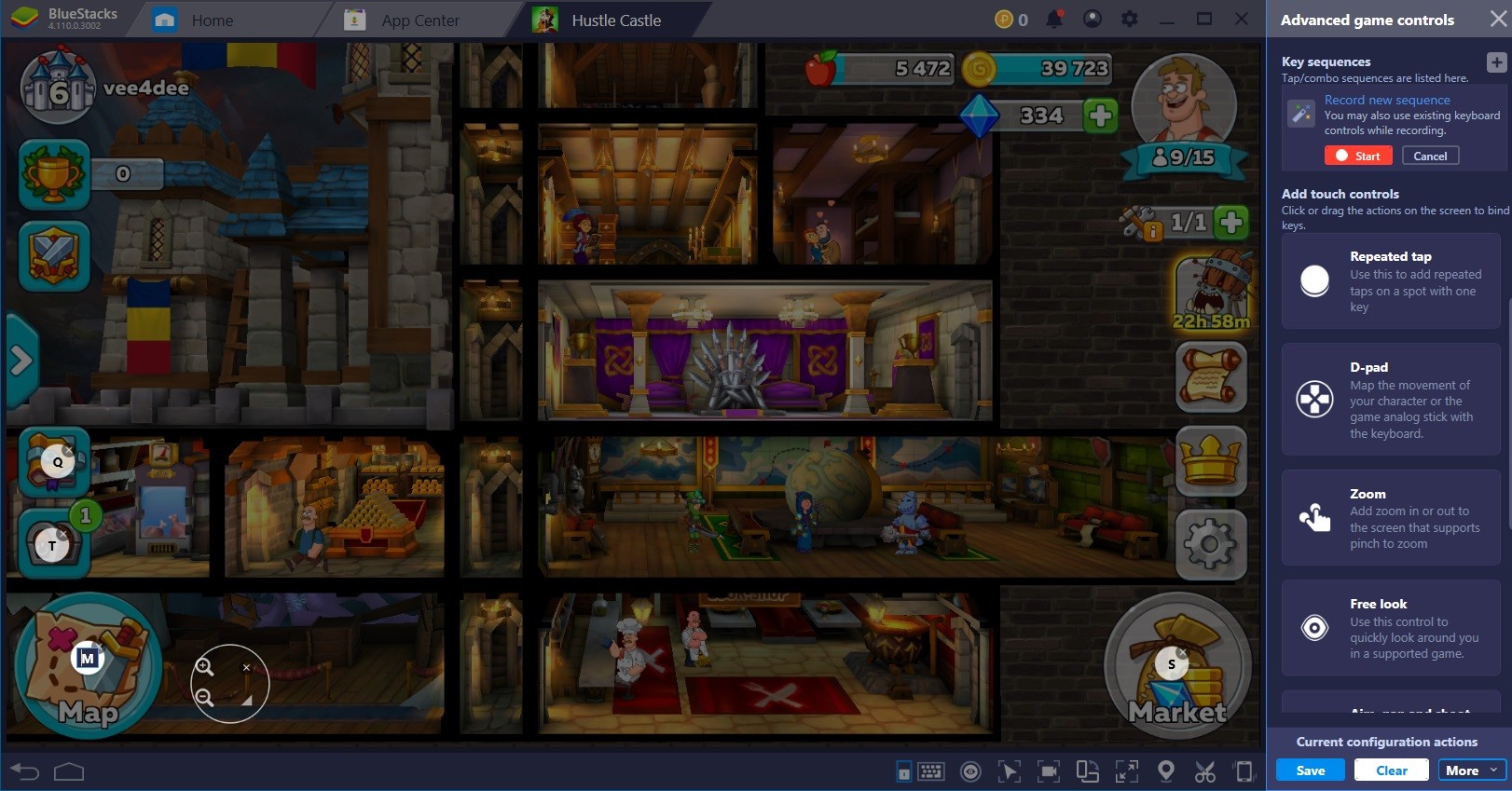 Since these are some of the most clicked buttons in Hustle Castle, you'll be saving a lot of time with this feature. And that's not the end of it. The Combo Key further helps you reduce dead time whenever you log in or return to the home screen after a while. What the latter does is help you automatize recurrent tasks you constantly have to do over and over again.
For instance, gathering the food from the Dining Hall, the Mana from the Well, or the gold coins from the Treasury. Instead of constantly clicking these rooms a thousand times over, you can easily automate the entire routine and then give it just one keyboard shortcut. All you have to do is click open keyboard controls at the bottom of your BlueStacks window (the keyboard-look-alike icon), then press Edit on top of the Game Controls Window, and then Advanced Settings at the bottom of the next.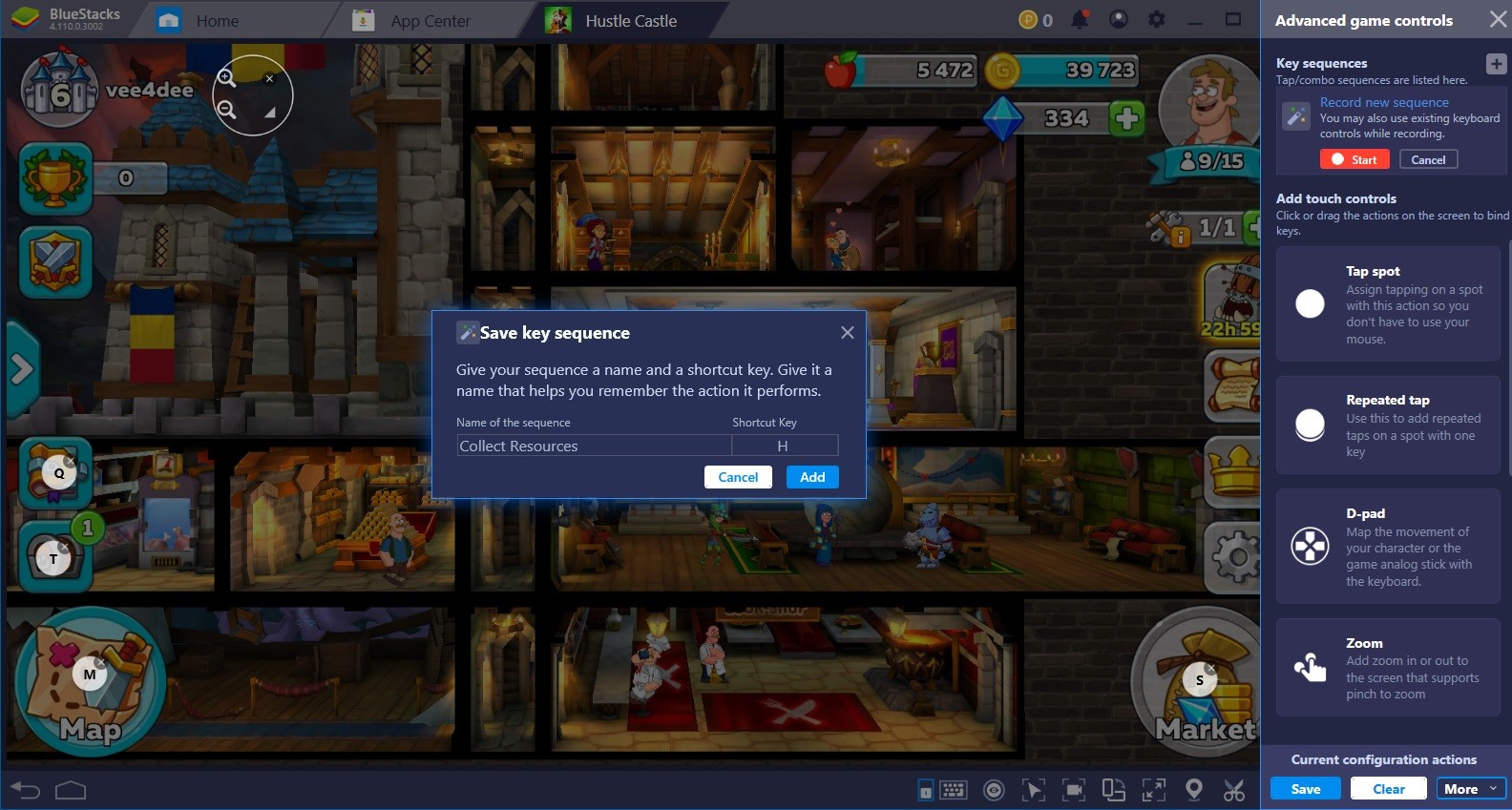 To record a sequence, simply click on the "+" button next to Key Sequences on the top right of the screen, hit Start, and then go about your business. You might be tempted to control everything as the King/Queen of your dominion, but this is a bit counter-intuitive. Far be it from us to give advice to a monarch, but it seems that the best leaders are always the ones who recognize the potential in their followers, as well as in their tools, and use both accordingly.
Become a Fierce Leader with BlueStacks
These tips serve only to improve the base-building aspect of HC for you, as well as the quality of gameplay. Not having to do menial tasks is, after all, a staple in the life of royalty. You don't see them sewing torn shirts or cooking dinner. They also don't polish anybody's armor. But, of course, there are many things that will quickly grab your attention. Take the arena, for example. What is the point of building a great kingdom if you can't see how your efforts and strategies match up against those of other players?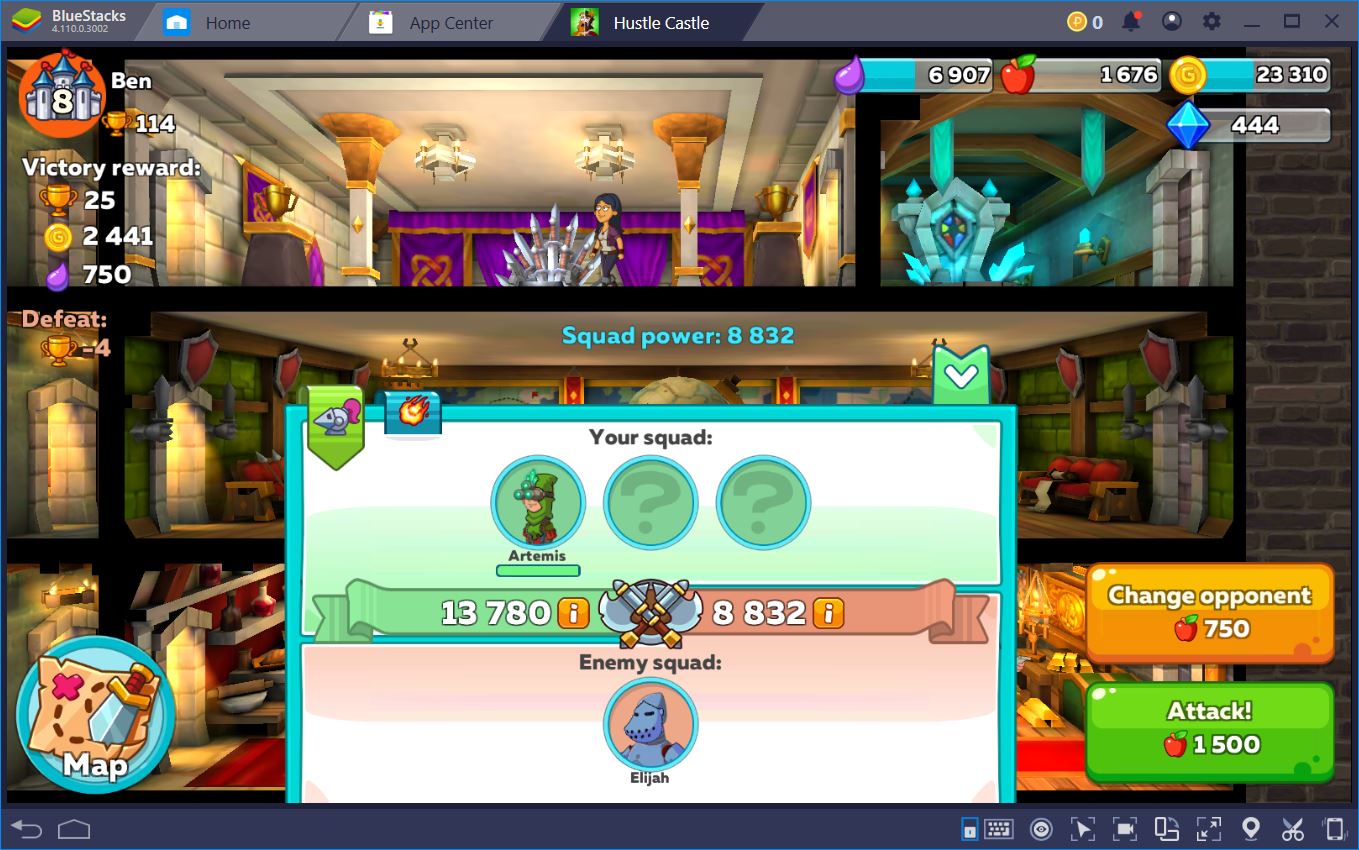 That's exactly what we thought as well so we came up with a dedicated guide to PvP in Hustle Castle. Now, off to the court. We have a sense that Evelyn and Christian have a date tonight in the Living Room and we have to preside over the rendezvous… for the good of the kingdom, of course. Play Hustle Castle on your PC or mobile without downloads! Click and start playing instantly for a smooth and hassle-free experience.