Game Guides
Progressing Through Hustle Castle: Fantasy Kingdom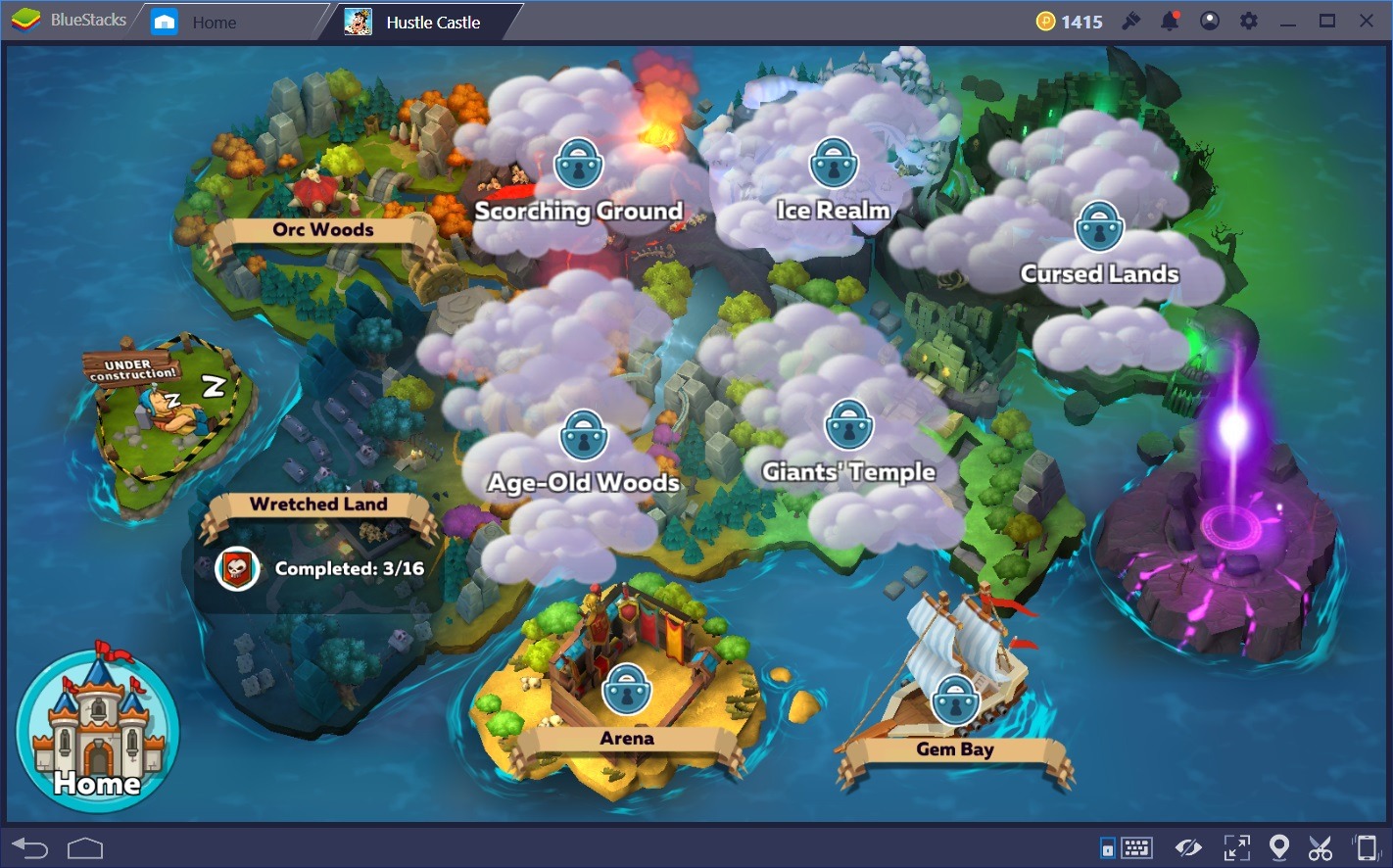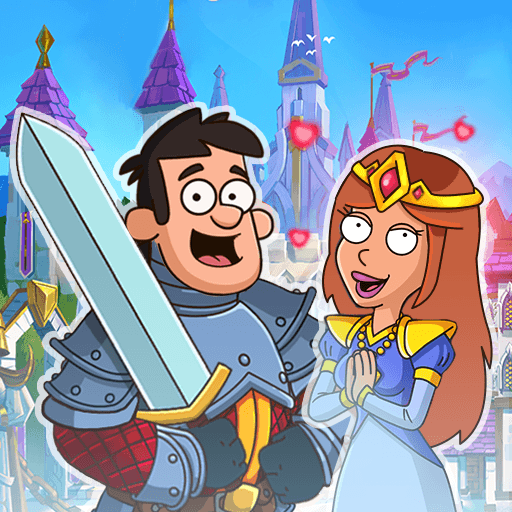 In a previous guide, we talked all about how to get started on the right foot in Hustle Castle. On that occasion, we wrote about the tutorial level, the rooms you begin with, how to upgrade them, how to outfit and prepare you units for battle and, finally, the importance of happiness and how to keep your dwellers satisfied. Nevertheless, after you've upgraded your first rooms, and beat some of the first stages, it's easy to become disoriented and lose your sense of direction since the game doesn't do that much of a good job on telling you what you should be working on.
This is where this guide comes in.
In this article, we will talk about the things you should strive for in Hustle Castle, as well as explaining some of the game's mechanics so that you are not confused when you come upon them in game. Furthermore, we will give some general tips to ensure your survival in this game.
The Storyline
Like many other mobile games, and despite its comedic art style and light-hearted dialogue, Hustle Castle has its own defined story. In the beginning, your beloved was kidnapped by the Abyss Lord, and your castle laid to waste by the fearsome foe. It is your responsibility to traverse through enemy territory, defeat the Abyss Lord's forces, and confront your foe to rescue the princess.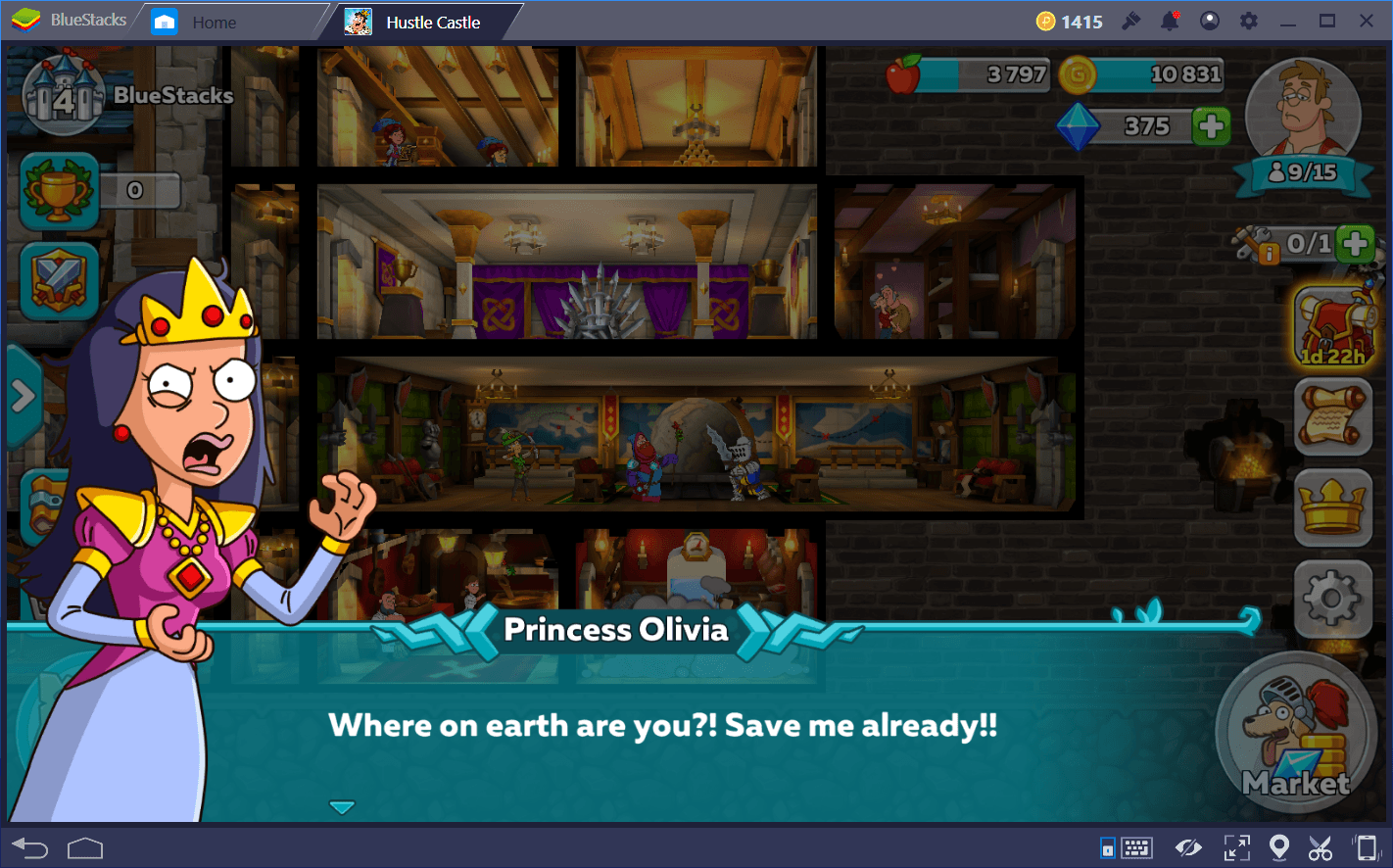 That being said, the main way to progress through the story in Hustle Castle is by completing the storyline quests, which can be chosen from the map screen.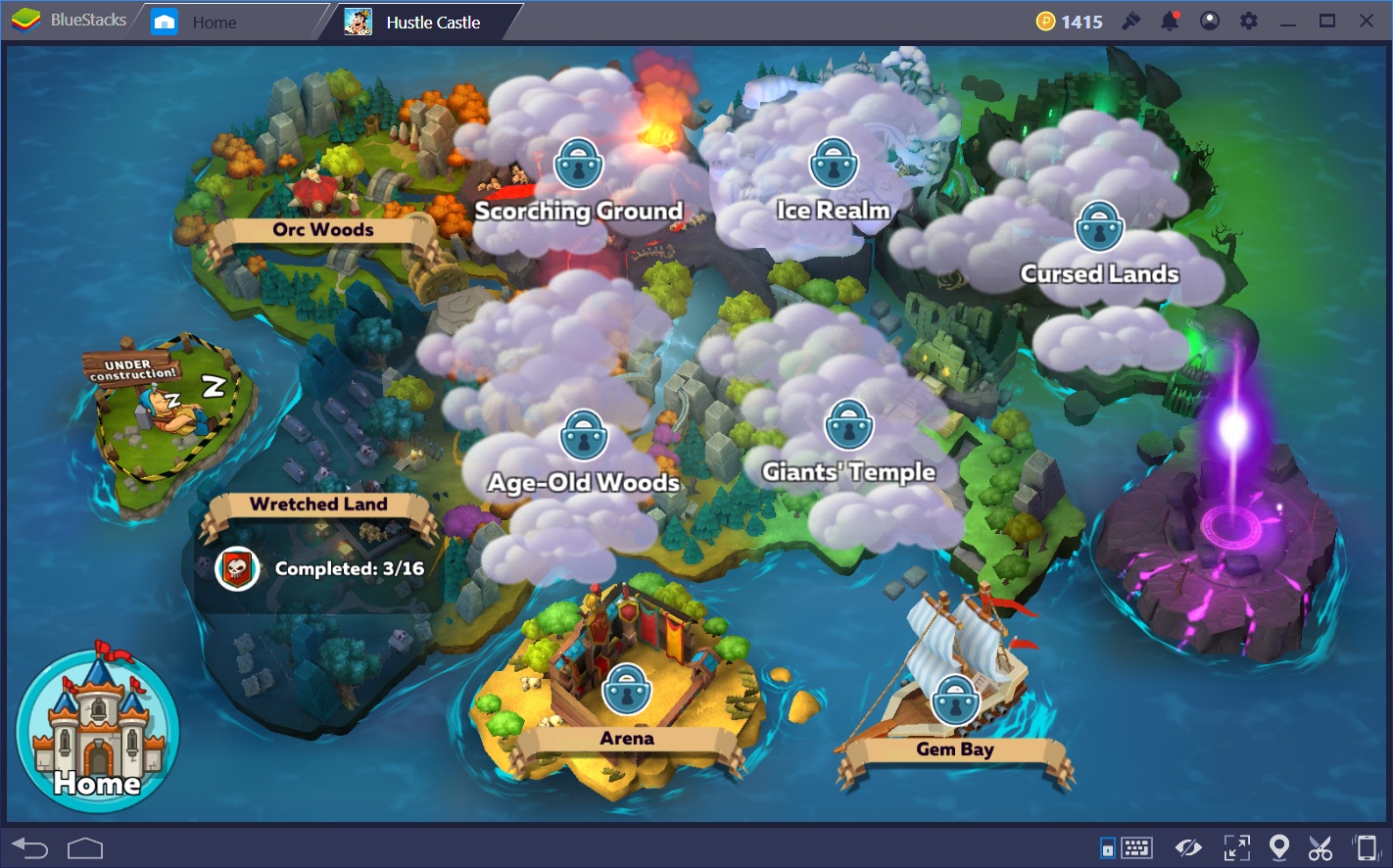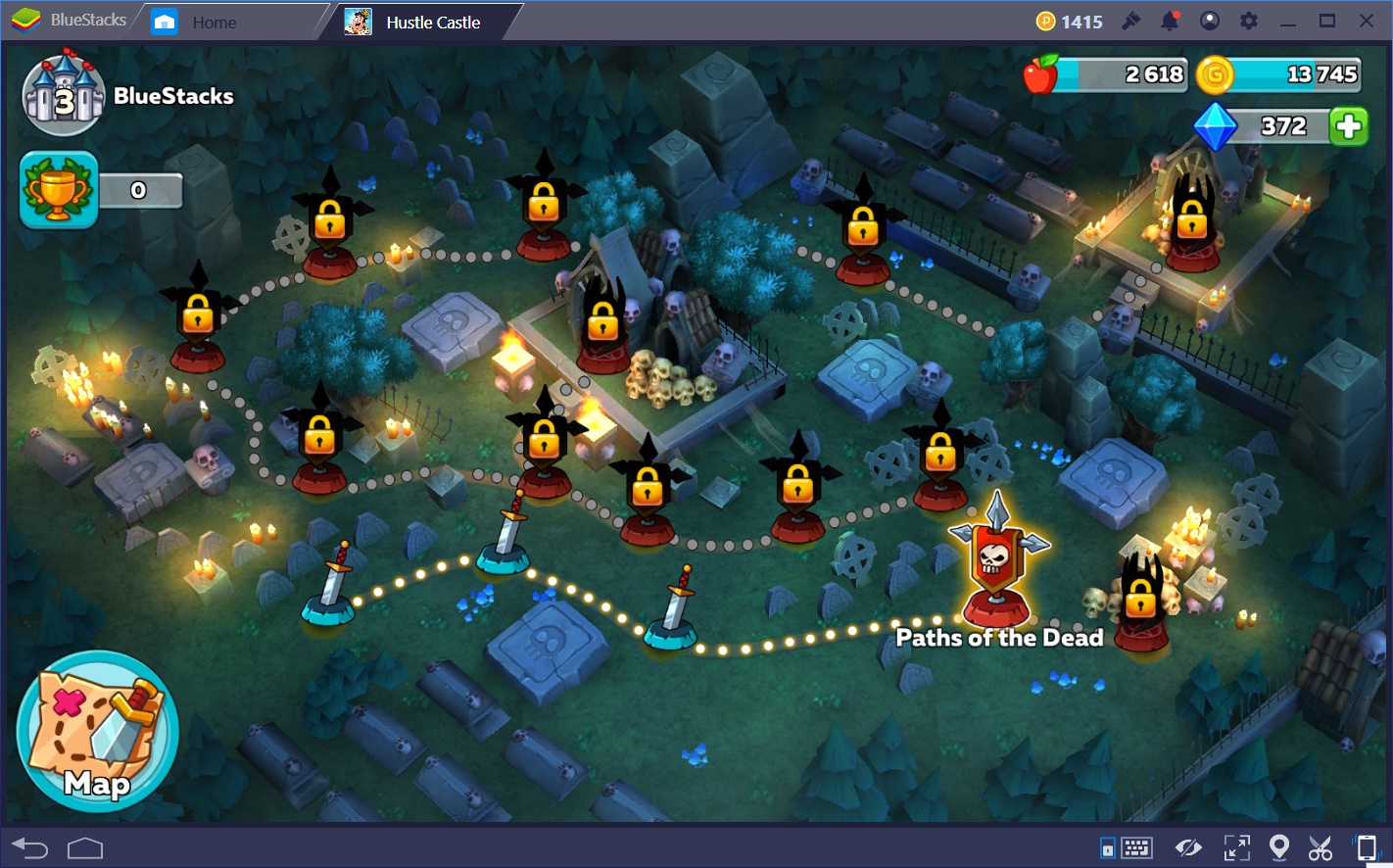 Each level of the storyline may fall into three different categories: common, mini-boss, and boss levels.
The first type, common levels, are easy enough to complete if you have higher power than your adversaries. Simply prepare your troops for battle in the Barracks and send them off. Before long, they will have defeated the enemy and brought home the spoils.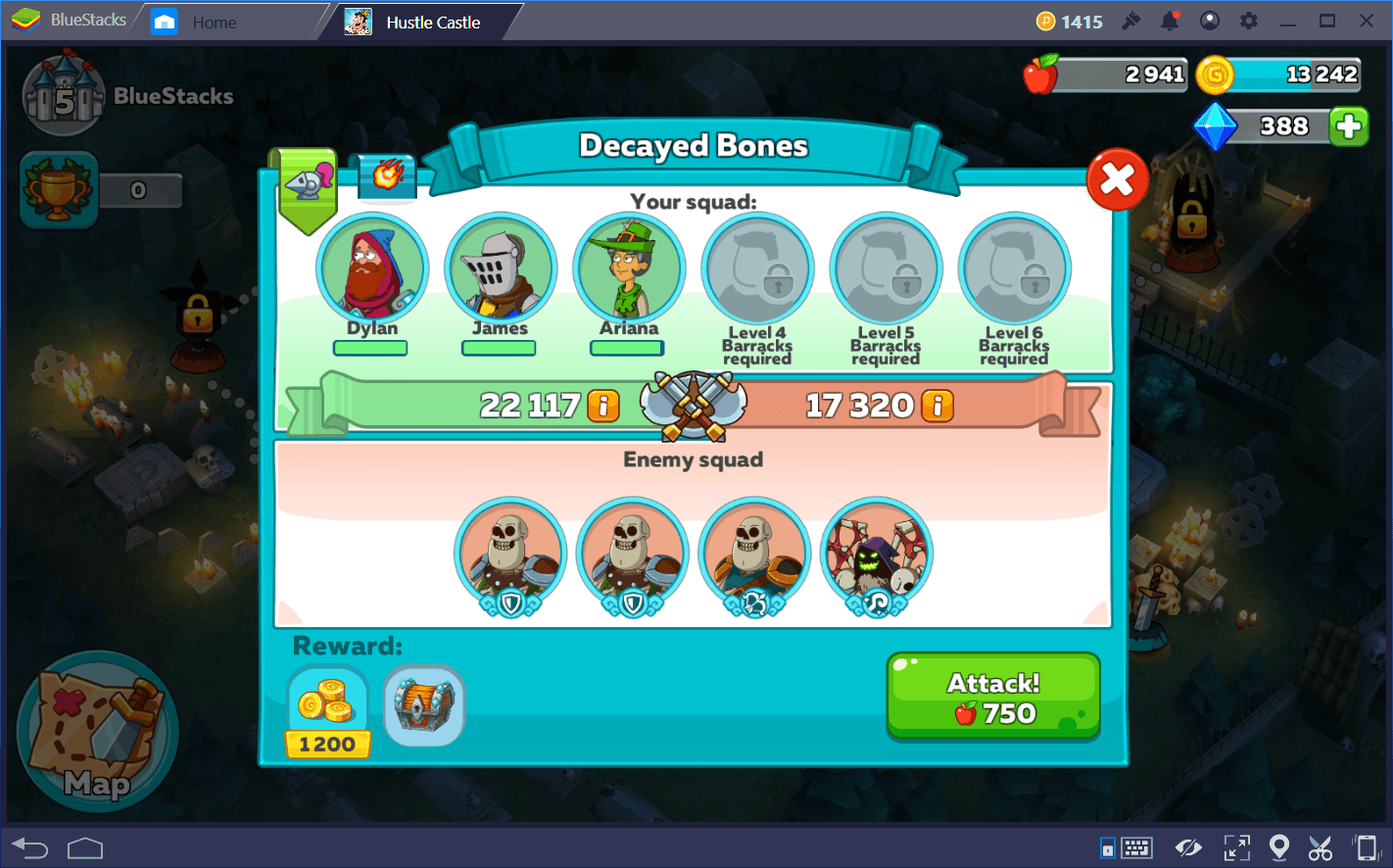 The second type of stages, mini-bosses, are a bit more complex since it consists of a strong enemy alongside several smaller units. As long as you have the necessary power, and several units under your banner, you won't have any issues here. However, some mini-bosses are programmed to target certain types of troops. If you are having trouble because your archers or mages are getting instantly pummeled by the enemy, you could try replacing them temporarily for another unit.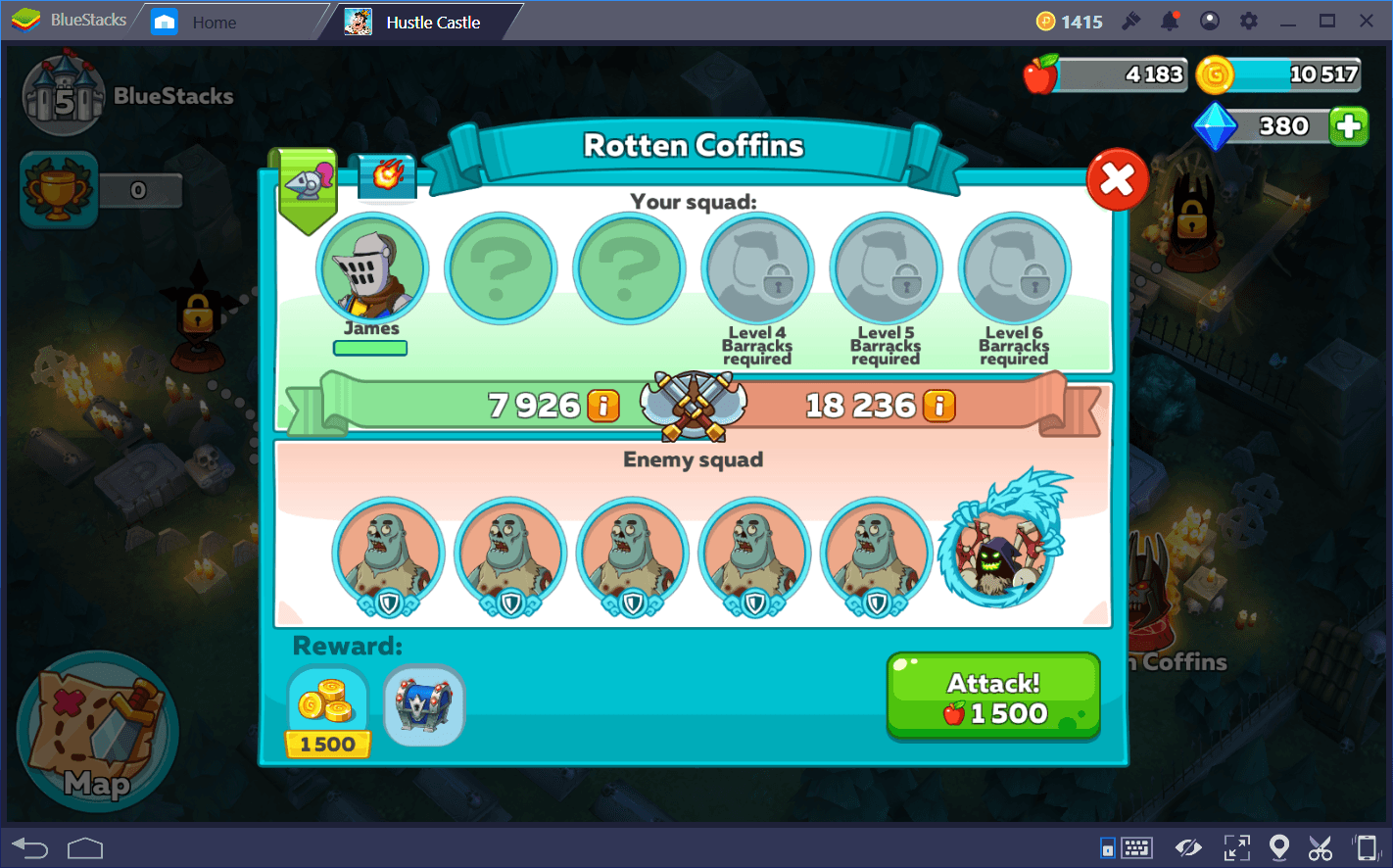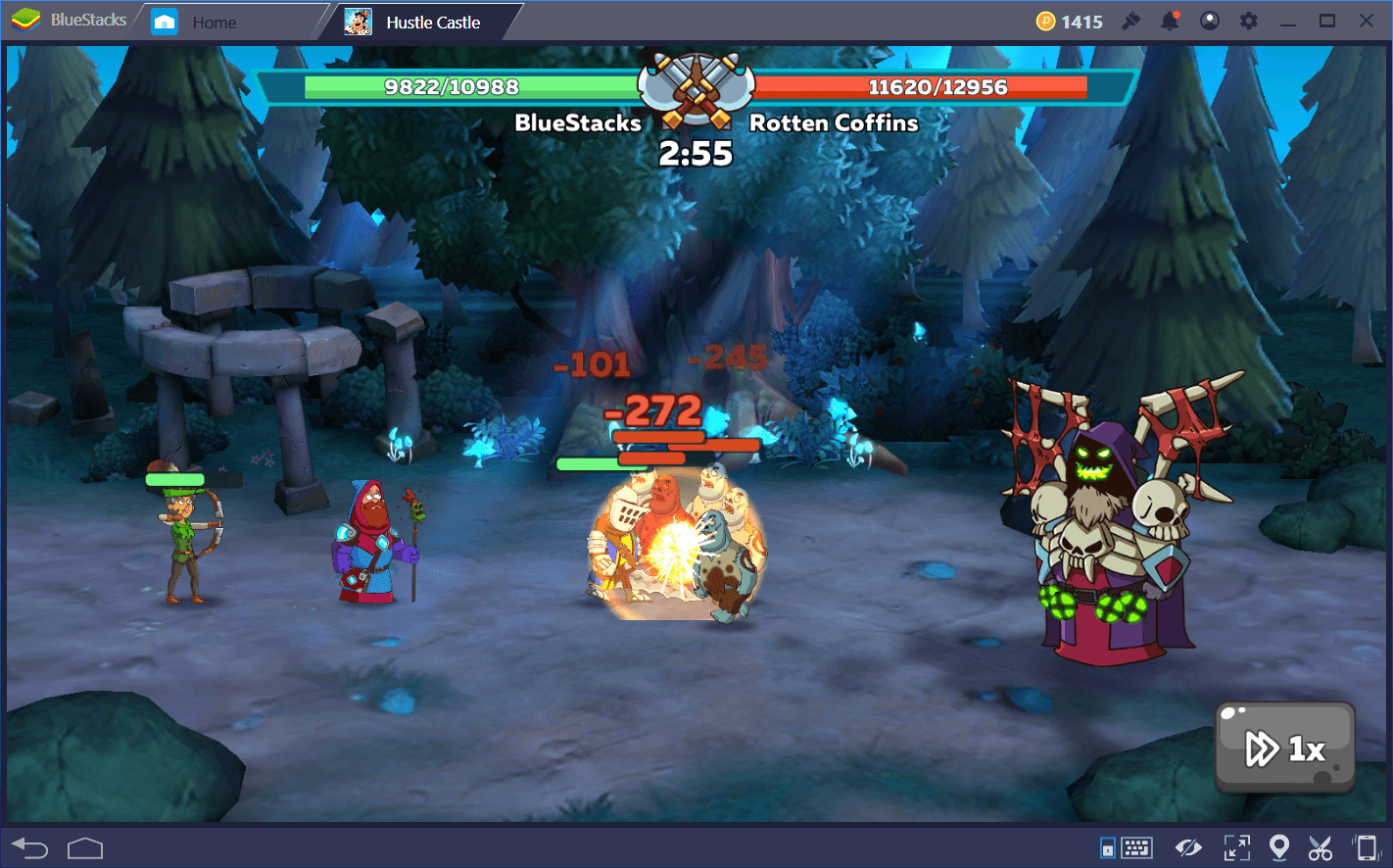 Finally, boss stages, with the exception of the first one, require a certain degree of strategy to complete them. These stages consist of a large enemy that can take massive amounts of damage, and dish out a lot of hurt to your dwellers. As a general rule of thumb, make sure your units are outfitted with the best possible armor and weapons before taking on any boss fights. Furthermore, make sure that they have trained to the highest possible level in the Fighter Training Room to ensure that they will be dealing optimal amounts of damage to the enemy.
Additional Game Modes
As you progress through the story and level up your Throne Room, you will gain access to different game modes. These game modes frequently revolve around combat and offer different rewards for overcoming their challenges. These game modes are Dark Portal, Invasions, Arena, and PvP.
Dark Portal:

Once you reach throne level 6, you can take on the Dark Portal, which allows you to fight enemies to receive dark souls, which can be traded for gems. The portal only lasts for 2 or 3 days each week, and you will only have a set amount of time to spend the souls after you gather them, or risk losing them from your inventory, otherwise. Souls are the only way to purchase gems, without having to invest real money, which makes Hustle Castle unique among other games.
Invasions:

Once per day, you will be able to fight in up to 10 consecutive invasions, each of which awards you with a chest. Upon defeating all the invasions, you will receive another chest. These chests may contain random, non-legendary weapons.
Arena:

Allows you to challenge other players in a fight to see who the best player is. You will be able to accumulate points that can be traded for amulets that improve the battle prowess of your units.

PvP:

No game is complete without the element of ambushes and betrayal. In PvP, you will be able to attack the castles of other players to plunder their resources. Be careful, though, you will first have to go through the units in their barracks. Be sure to scout an enemy castle before launching an attack, in order to gauge the equipment of their troops and the overall defensive power of their fortress.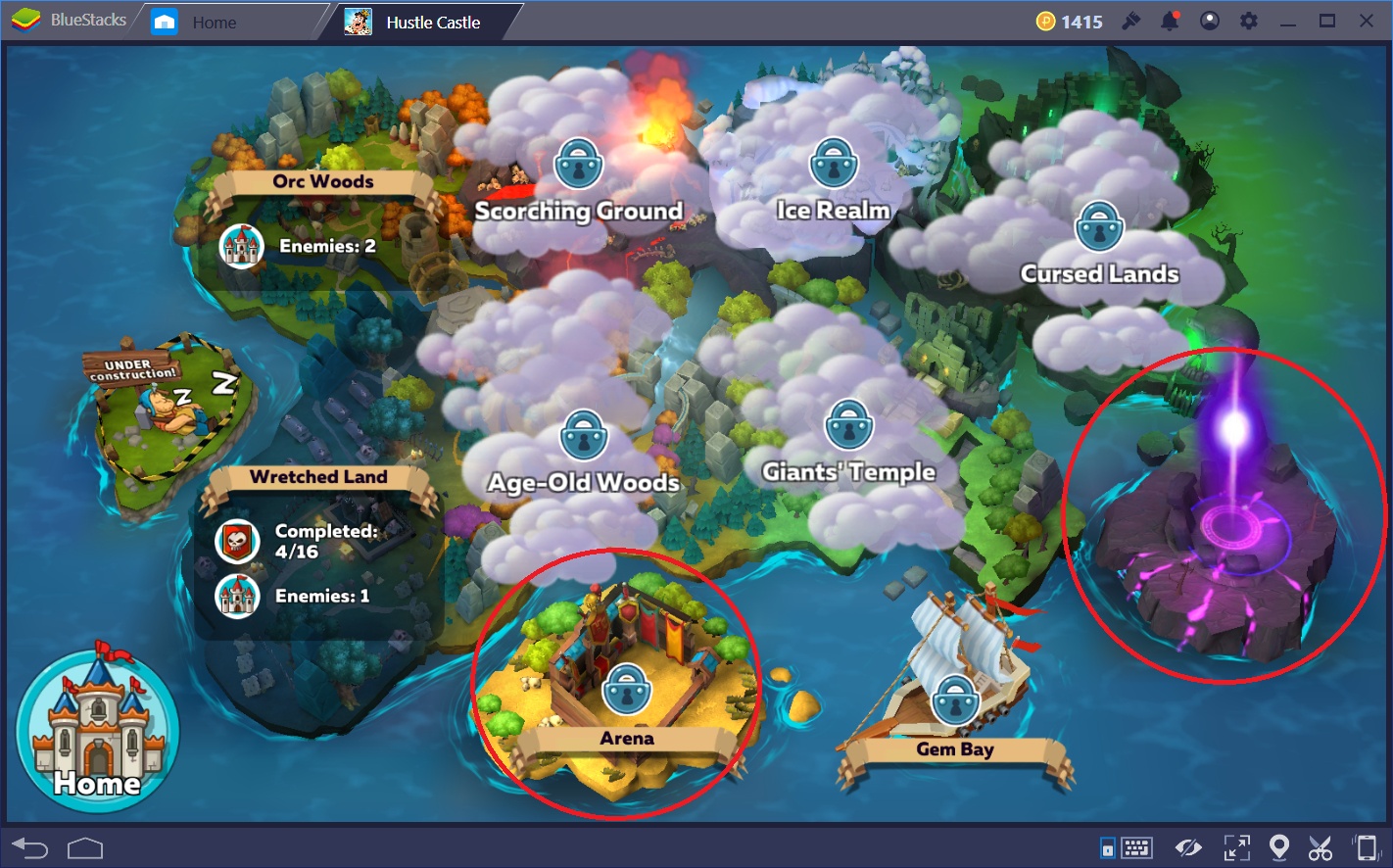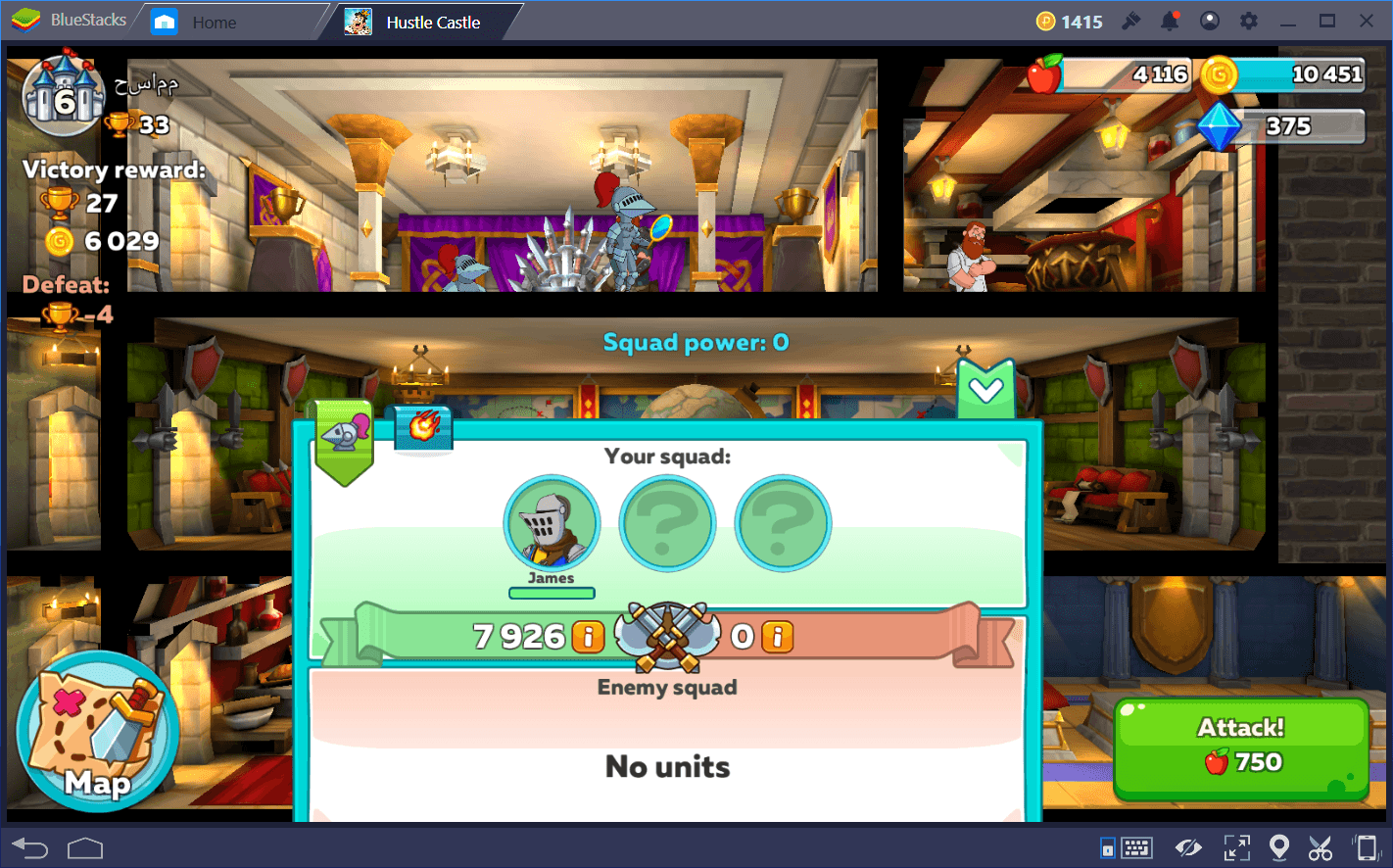 General Considerations
When it comes to resource management, there are a few things you need to keep in mind to maximize your potential and minimize your potential losses.
Always keep your resources low before going to bed or closing the game. You can do this by investing in an expensive project, or using your money and food elsewhere. By keeping your reserves low, you draw less attention to yourself by hungry foes seeking to plunder your storehouses. In this sense, don't open resource chests unless you really need to and, once you open them, be sure to invest the resources immediately. In the same vein, don't open resource chest unless your storehouses can accommodate the resources; if you have reached maximum capacity, the excess resources will be lost.
In order to maximize gains, link your Facebook account to the game, and add as many friends as possible. In this manner, you will be able to send and receive gifts. Once you have given 10 gifts, you will receive a special reward chest, which is essential for moving on in the game.
Once you build the Clan Hall, you will be able to request and receive resources from your allies. This is, currently, the only benefit of having a clan.
If you are looking to upgrade any of your production rooms, please remember that production will stop while your workers are busy upgrading them. This can take several hours, in some cases, so prepare accordingly.

If you're looking for a few extra resources, try to clear the junk in your castle walls. These deposits can usually contain gold or even gems.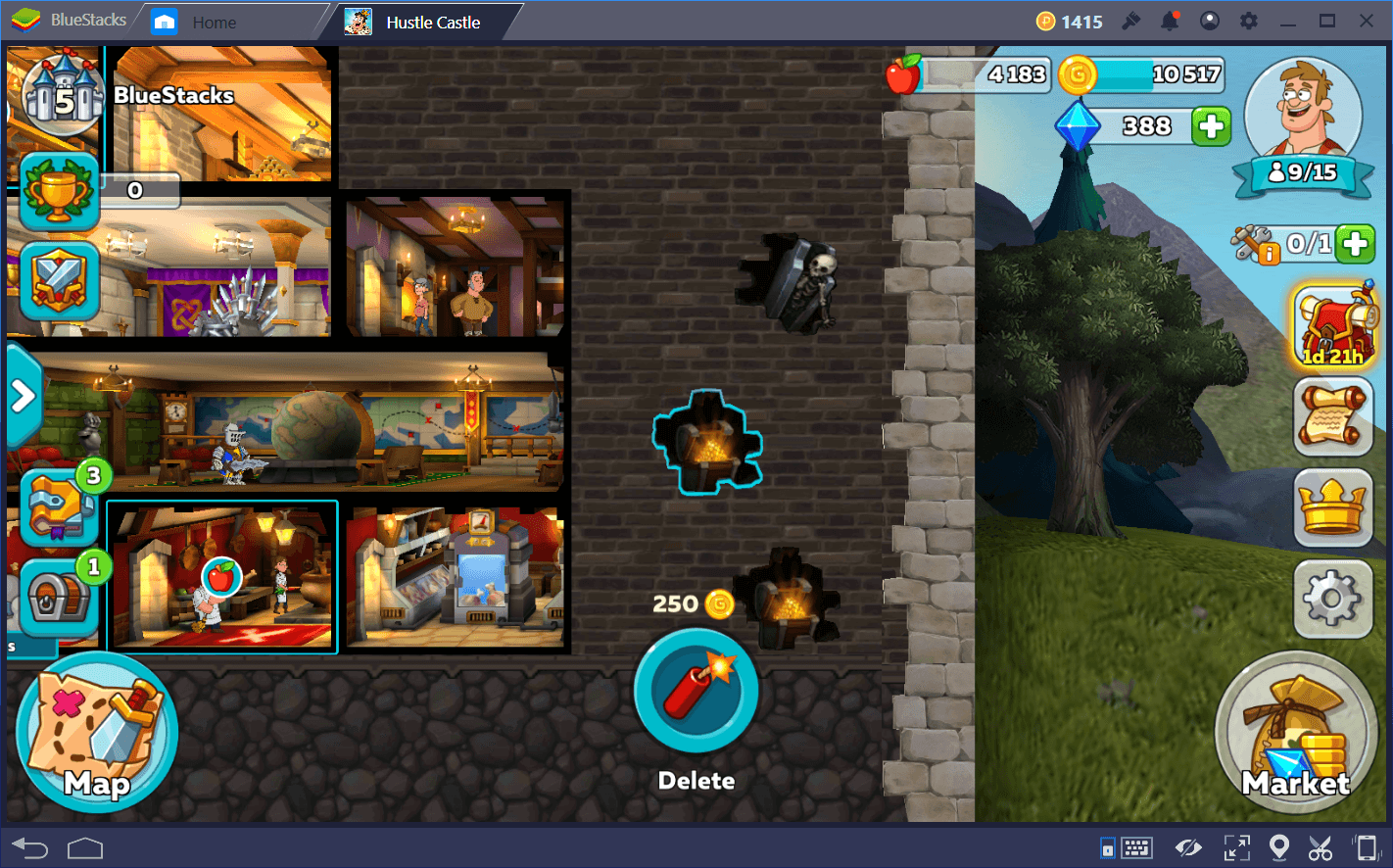 These are only some ways you can look forward to progressing in the game. As you increase the level of your throne room and obtain access to other game modes and rooms, you will find that there's actually a lot more to Hustle Castle that what initially appears.