Game Guides
Crafting, Favorability, and Temple– Tips and Tricks for Idle Angels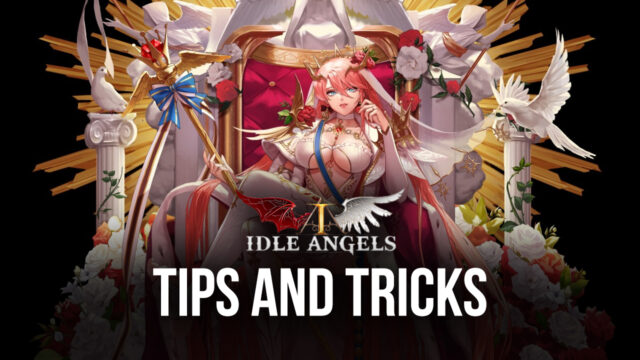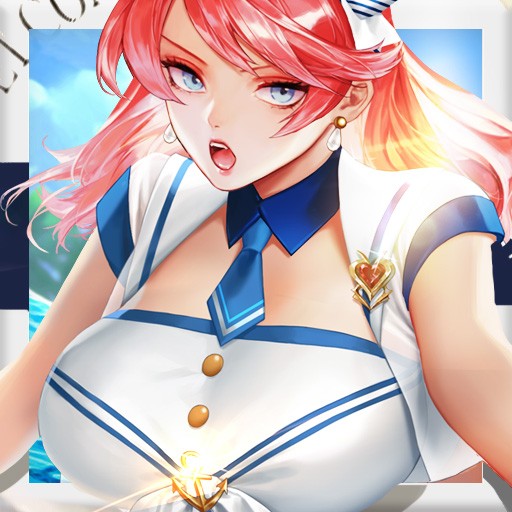 Idle Angels is packed with features that can help in making your Angels more powerful. As you play Idle Angels, you unlock more of these features by leveling up and reaching a certain level. You may reach a point where there are so many features that you have unlocked already that it becomes quite easy to overlook them. However, some of these may be very useful and worth trying out. In this guide, we'll show you some tips and tricks for Idle Angels featuring some of the game's features worth trying out.
Gear Smelting and Crafting
You may reach a point in the game where you have too much gear in your inventory. At this point, all the new gear that you acquire will automatically be discarded. That ultimately sounds like a huge waste of resources but fortunately, there is a way to get something useful out of surplus gear.
Excess gear can be smelted in exchange for a resource called Smelt Points (Smelt Pt). To smelt gear, go to the 'Hall' tab, click on the 'Smelt' button on the bottom-left of the screen, select the gear that you want to smelt, and finally click on 'Smelt'. You can select the gear to smelt one-by-one, or you can select multiple gear automatically based on their quality (e.g., Purple, Orange, Red). When smelting gear, there is a chance that a new gear piece (usually has higher quality) is automatically crafted. Additionally, the amount of Smelt Points that you get is dependent on the quality of the gear to be smelted. The higher the quality of the gear, the more Smelt Points you harvest from it. Lastly, note that only gear can be smelted in the game and other items such as artifacts cannot be smelted.
Smelt Points that you garner from smelting gear can be used to craft higher-quality gear or even artifacts. However, do note that you can only start crafting gear with Smelt Points once you reach Level 25. Upon reaching this level, a new tab called 'Craft' will be added to the smelting menu.
Smelting gear simply requires you to have enough Smelt Points to craft a certain gear. Always make sure to smelt your excess gear before proceeding to collect idle rewards or going to BOSS Battles so that your rewards won't go to waste and can be recycled into newer and better gear. The game always notifies you whenever inventory space can no longer fit more gear or resources.
Angel Favorability System
Upon reaching Level 30, you unlock the Favorability system which is an interesting way of providing bonus attribute boosts individually to your Angels.
An Angel's favorability menu can be accessed by going to the 'Angel' tab, selecting the Angel that you want, and clicking on the darkly colored heart icon on the top-right of the screen.
There are several actions in the game that gives Angel favorability points. The amount of favorability points they have can be seen from their menu. The ways of increasing favorability are:
Interacting with Angels

– You can interact with Angels by first making them your cover Angel. You can do this by going to the 'Hall' tab, clicking on the icon resembling two arrows going counterclockwise (located in the bottom middle of the screen), and selecting the Angel you want as a cover. Once you have a cover Angel, you can interact with them two times per day, one at 0:00 and the other at 12:00. Interacting with an Angel grants 10 favorability points. If the Angel you interact with is a main character, you receive a gift chest.
Giving Gifts

– In an Angel's favorability menu, you can give them a gift by clicking on the 'Gift' button. Through here, you can select the gift that you want to give them and those gifts with the heart symbol give more favorability points than those that don't. Gifts for Angels can be acquired through various means. You can know where to find a certain gift by selecting it and clicking on 'Give Away'.

Deploying Angels to Adventures or Encounters

– Dispatching angels to adventures or encounters grants favorability points for that Angel. More points can be acquired if the Angel is deployed to an adventure or encounter with more stars. Additionally, if the number of stars is around 3-5 stars, you are also rewarded with a normal gift chest (3 stars), intermediate gift chest (4 stars), and advanced gift chest (5 stars).
Upon collecting a certain number of favorability points for an Angel, that Angel can receive attribute bonuses.
| | |
| --- | --- |
| Required Favorability Points | Attribute Bonuses |
| 200 | HP UP +1%, ATK UP +1% |
| 500 | HP UP +1%, ATK UP +1% |
| 1000 | HP UP +2%, ATK UP +2% |
| 1500 | HP UP +2%, ATK UP +2% |
| 3000 | HP UP +5%, ATK UP +5% |
By default, the cap of favorability points is 2000. You can extend the cap to 3000 by vowing to an Angel (in other words, 'marrying' them). Vowing can be done by clicking on the 'Fantasy Promise' button on the Angel's favorability menu. To vow to an Angel, they must first have 2000 favorability points and you must have a magic star ring. Upon reaching 2000 points with an Angel, a new quest that rewards you with a free magic star ring opens. Vowing to an Angel unlocks the ability to rename the Angel's name and unlocks a wedding dress that they can wear.
Angels' Temple
Upon reaching Level 30, you unlock the Angels' Temple which is where you can acquire rewards for collecting certain Angels and accomplishing tasks related to them.
The temple can be accessed by going to the 'Angel' tab and clicking on 'Temple'. By merely collecting an Angel, the Temple rewards you with about 100 Diamonds but the bonuses do not stop there.
Every time you awaken an Angel, you can light up their Angel Stars located in the 'Star Asylum' tab. You earn attribute bonuses such as additional ATK and Max HP for all Angels for every time that you light up a star.
Additionally, you can also earn attribute bonuses for all Angels from the 'Legend Story' tab whenever you collect fashion (clothes) of certain qualities for your Angel. Fashion can come in rarities of green, blue, purple, orange, and red.
All achievements that you accomplish under the Star Asylum and Legend Story earn Spark Value. All your Angels receive a 1% uptick in ATK UP and HP UP whenever your Spark Value reaches the following amounts: 200, 400, 500, 600, 700, 800, 900, 950, 1000, 1050, 1100, 1150, 1200, 1250, 1300, 1350, 1400, 1450, 1500, 1550, 1600, 1650, 1700, 1750, 1800, 1850, 1900, 1950, and 2000.
Each action gives out a different amount of Spark Value.
| | |
| --- | --- |
| Action | Spark Value Awarded |
| Awakening Angels | 5 |
| Acquiring green-quality fashion | 1 |
| Acquiring blue-quality fashion | 1 |
| Acquiring purple-quality fashion | 2 |
| Acquiring orange-quality fashion | 3 |
| Acquiring red-quality fashion | 5 |