Game Guides
Idle Heroes on PC: The Updated Top 5 Best Heroes List for PvE and PvP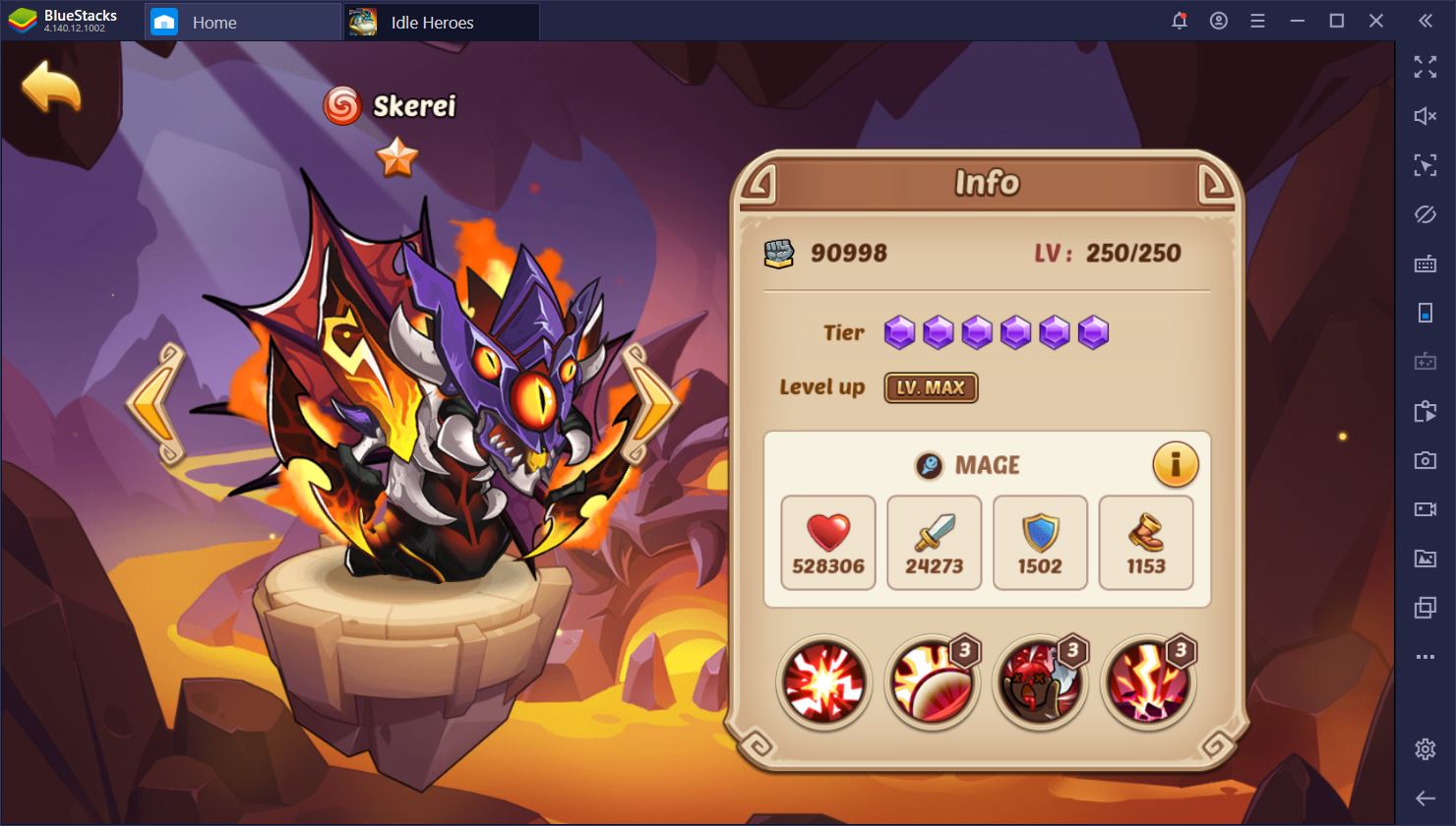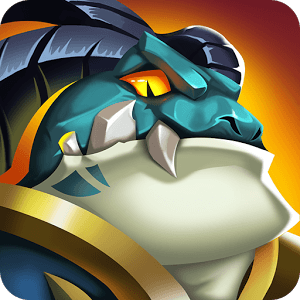 Idle Heroes has managed to stay relevant throughout the years due to the fact that it is constantly changing. Take Valkyrie, for example. Back when she entered the roster of possible heroes, she broke the meta completely. You would either have to get her or find a good way to counter her (or both), but at any rate, you had to adapt to keep playing.
In 2019, we've seen our fair share of changes. Although many of the heroes we mentioned in our previous tier list are still decent, new characters have made a name for themselves this year and players have had to keep up the pace. So did we. Below, you'll find a selection of our favorite heroes for PvE and PvP following the most recent changes.
The Best Heroes for PvE
These heroes tend to focus on either massive AoE damage for wave clears or buffing their teammates for additional DPS. You won't find all the best PvE characters here, but the names that are included are guaranteed to make it significantly easier for you to progress through the campaign and various PvE events.
Skerei (Multiple Copies)
This hero's base stats might seem underwhelming, but her nasty abilities and passives make up for it in spades. Her core mechanic has to do with the debuff she applies on enemies both when she hits them (with her Death Ray or base attack) and when she is hit by them. The debuff – Lightning Mark – increases her damage on the target by up to 350%. Add to this the fact that she steals 10% ATK from any enemy she hits with a basic attack and you've got a lethal combination. Plus, if you slot multiple Skerei in the same team, the buffs stack on both at the same time, which means that they get to do maximum damage even faster.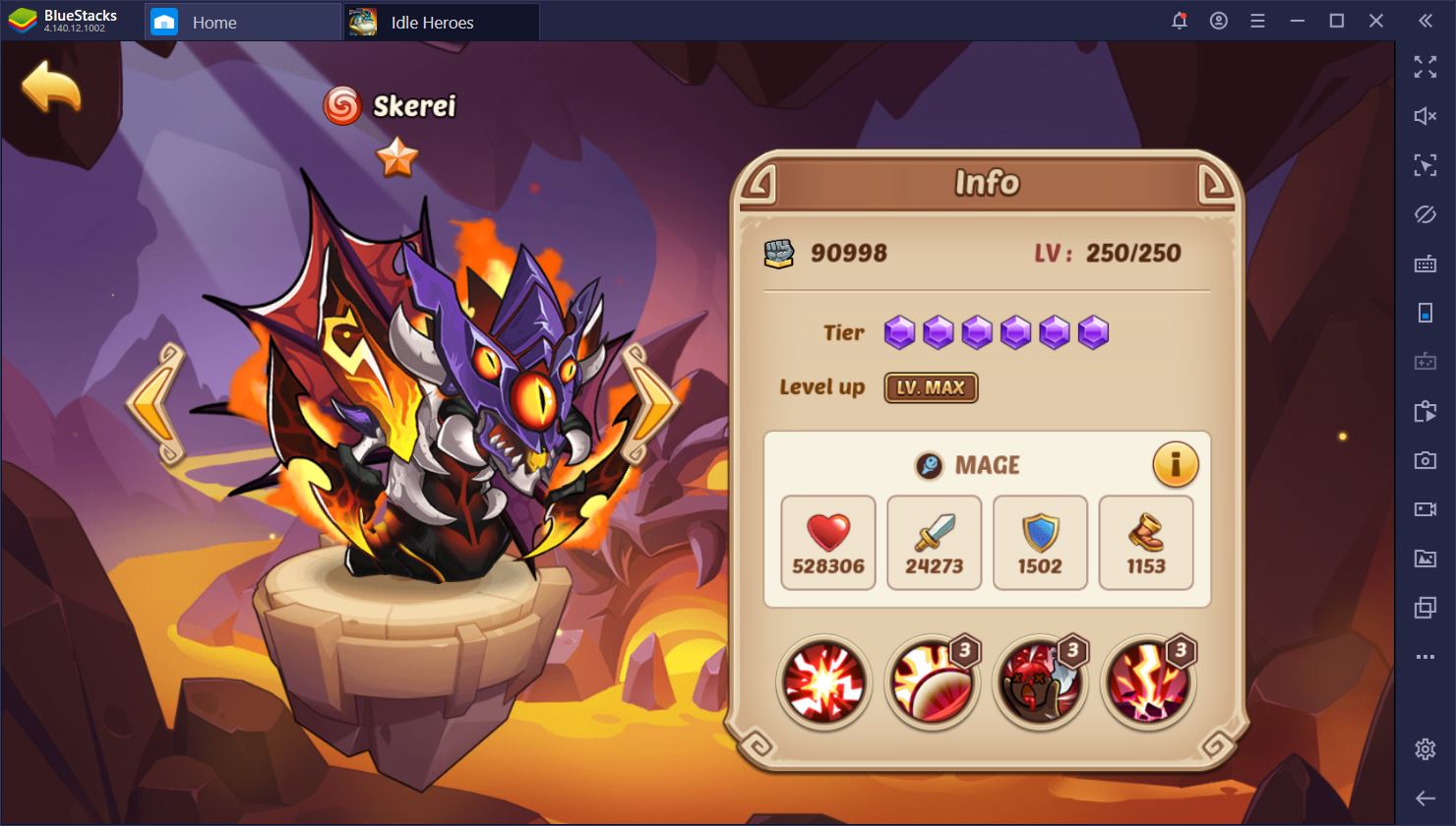 Heart Watcher
This Assassin has decent stats and excels at enabling other DPS in your group. All enemies hit by either her Mind Torture ability or basic attacks are debuffed with a Watcher Mark, which can increase the damage they take from all sources by up to 300% (45% per stack). Add to this the fact that Heart Watcher hits 2 targets at a time with all abilities and you have a guaranteed recipe for success in PvE.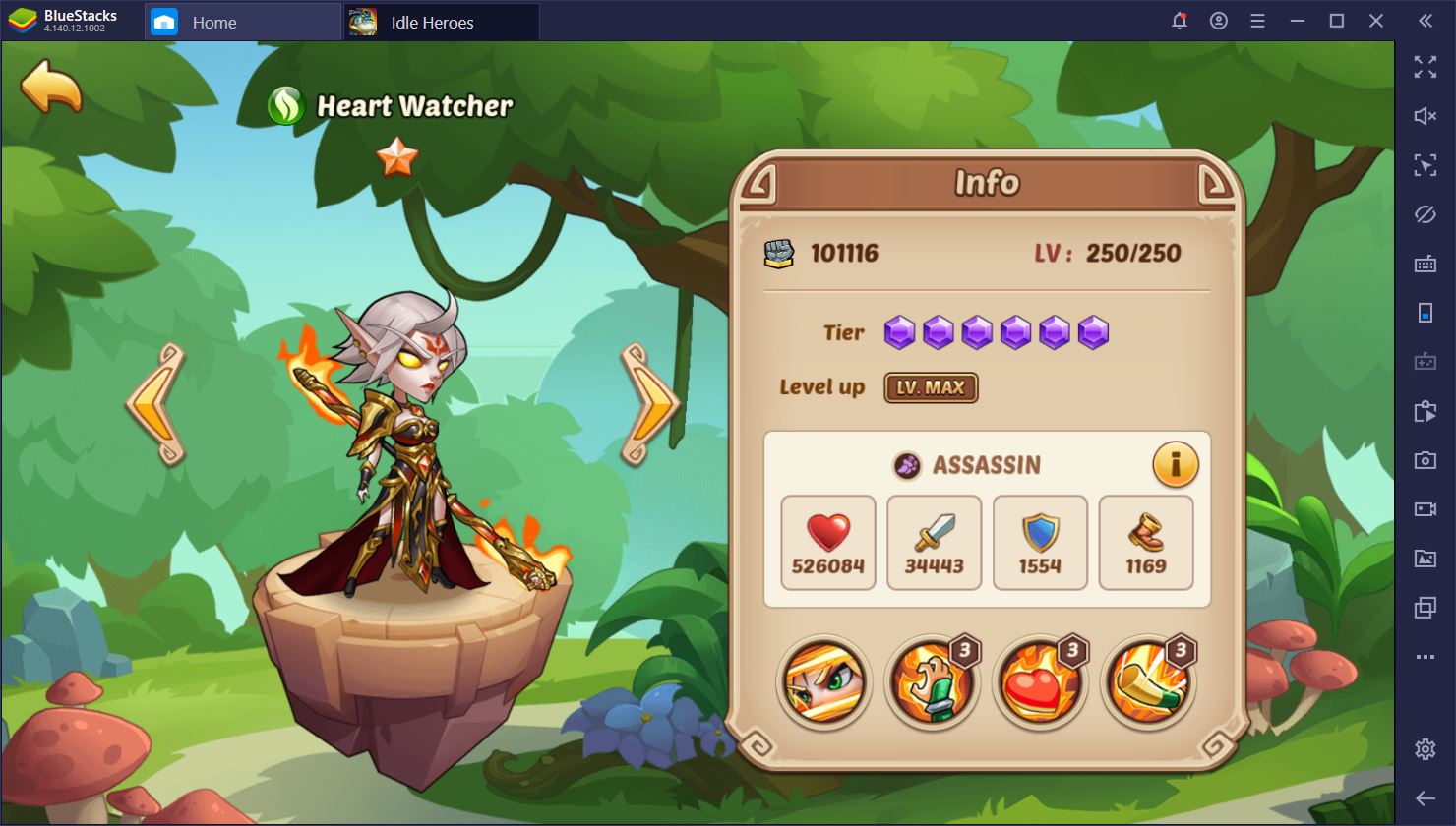 Aspen
This Warrior hero is an excellent DPS with massive burst damage and crit potential. His active skill – Dread's Coming – deals 260% base damage, as well as 20% of the target's current HP for a maximum of 1500% of Aspen's ATK. His basic attack functions in a similar way, but deals additional damage for 15% of the target's missing HP. The numbers are buffed even further when enemies drop below 35% HP. Aspen is a fine choice for both PvE and PvP encounters.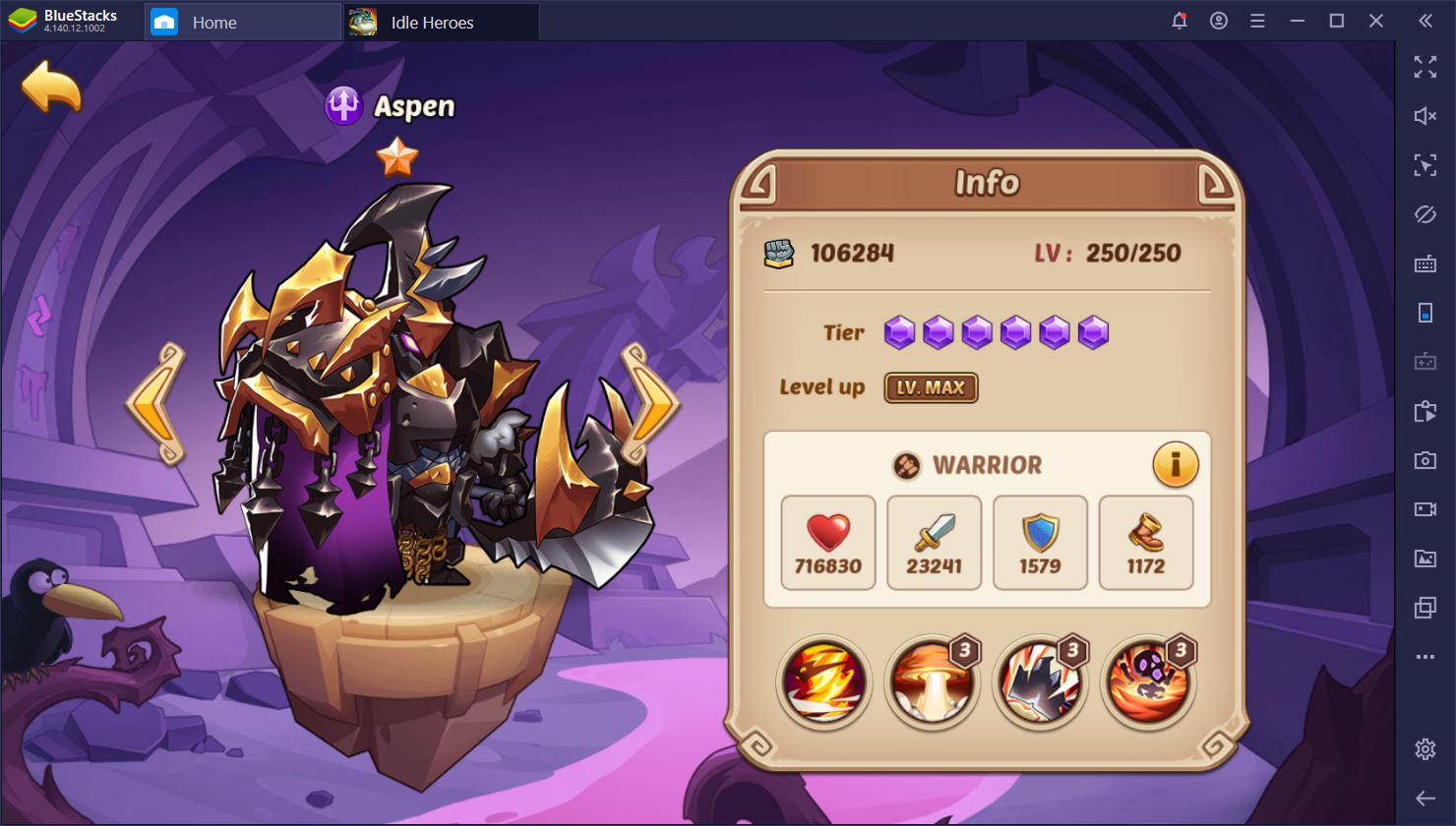 Kroos
Another great hero for both PvE and PvP, Kroos functions best as a support. His active ability – Weak Curse – charges an ally's Energy bar by 100 and applies a 50% extra damage debuff on 4 enemies. This debuff does not stack, but it does add to Heart Watcher's 300% extra damage. Kroos' basic attacks heals two allies for 20% of their HP, which is a nice bonus.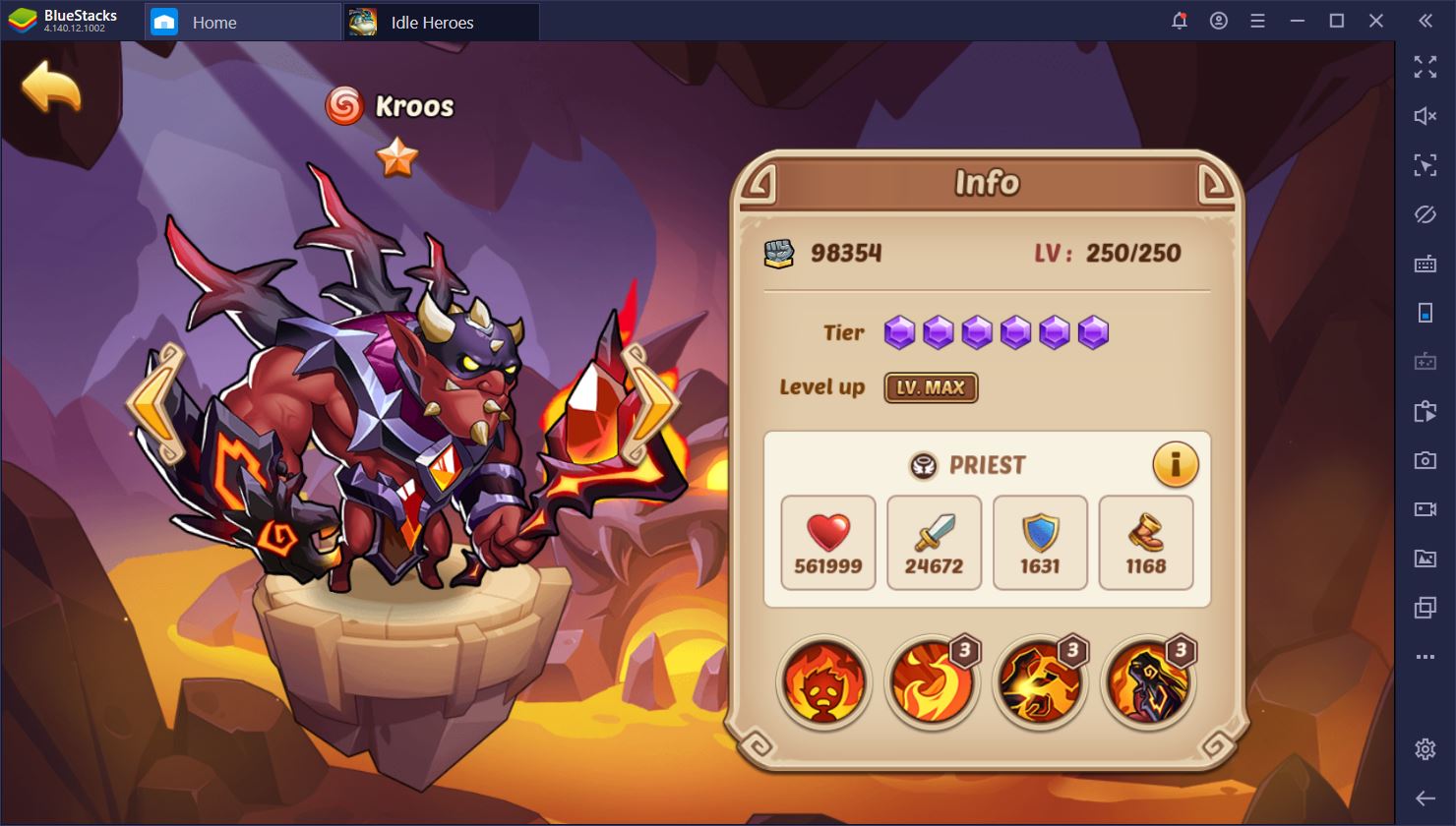 Penny
A Ranger class hero that excels in both PvE and PvP, Penny can deal massive burst damage on crits and uses her active ability – Fatal Fireworks – to apply a powerful DoT to a single target. Her crits are impressive all on their own, but the fact that she deals 100% of her ATK against all enemies on crit really makes her shine. Did we mention that she can avoid CCs and even reflects some damage? It doesn't get better than that.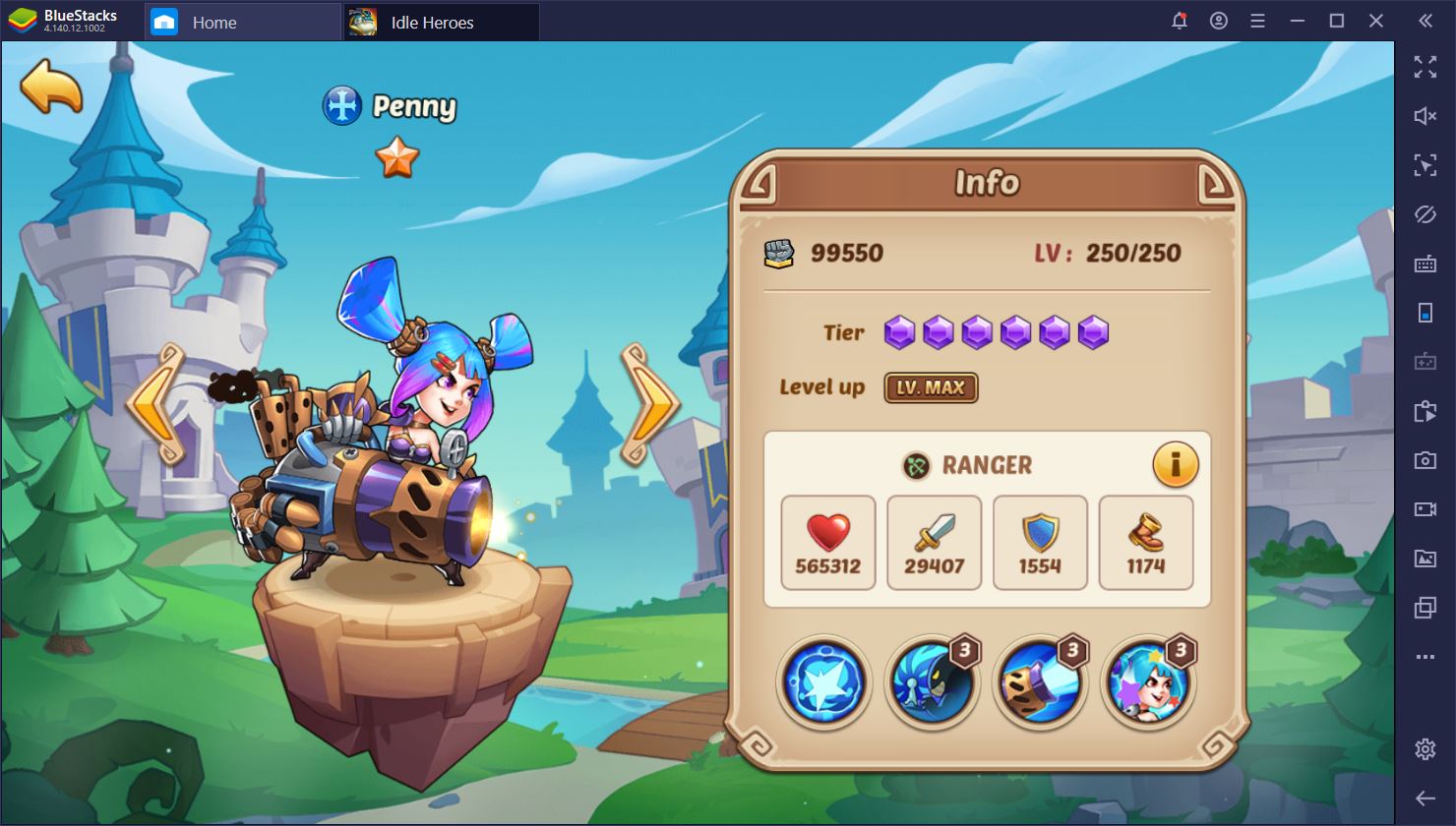 The Best Heroes for PvP
Aside from Aspen, Kroos, and Penny, which can be used successfully in either PvE or PvP content, there are a few heroes that simply wreak havoc in the current meta. They are not only fantastic damage dealers or supports, but they also have the ability inflict or avoid CCs.
Amen-Ra
One of the best characters currently in the game, Amen-Ra is a phenomenal Priest that can heal allies and deal decent damage. Her active skill and strongest weapon places a shield (x2) on all allies and converts the next two incoming hits into healing. In addition, Amen-Ra deals 200% of her ATK to three random enemies each time an ally uses an active skill.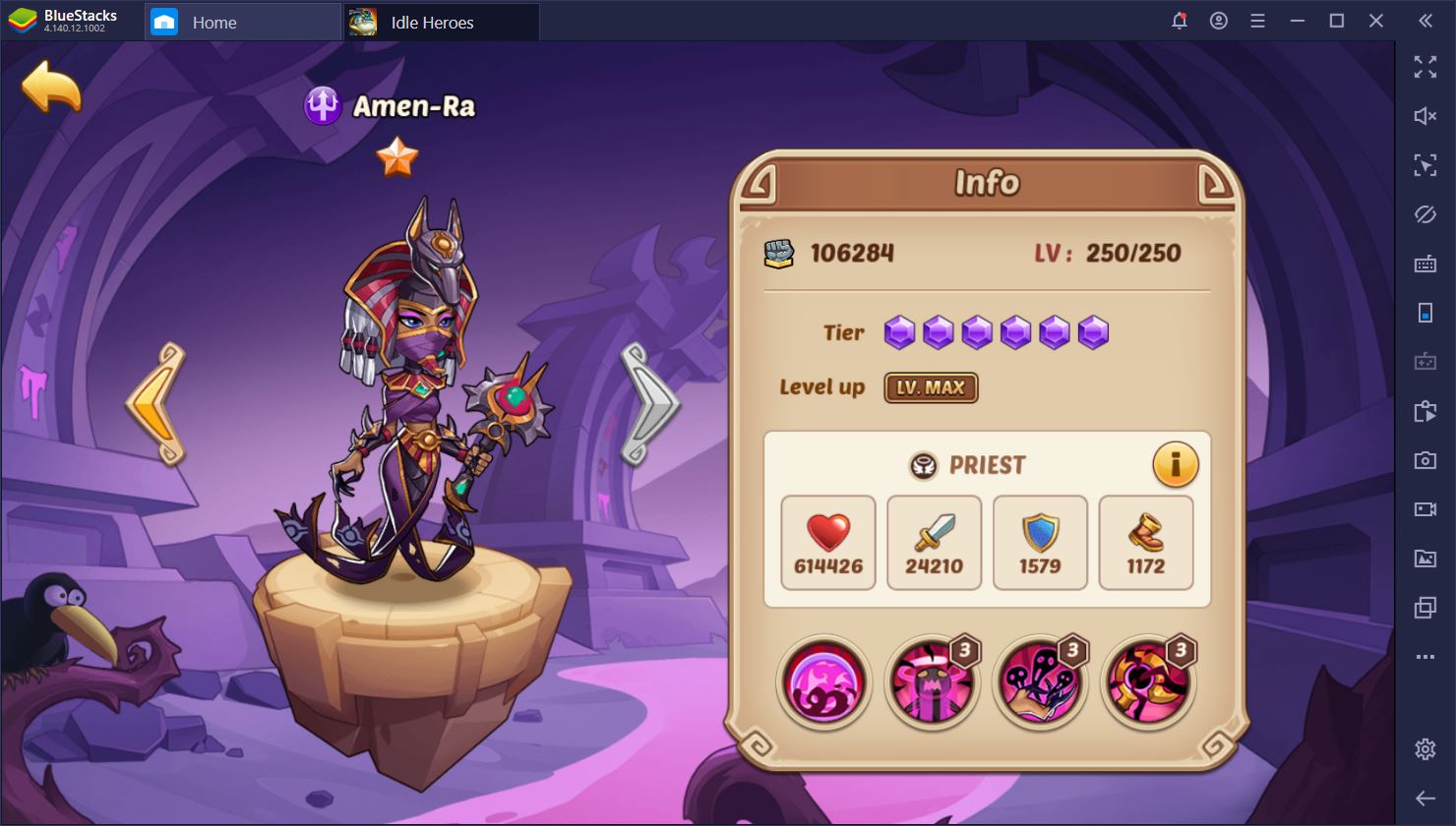 Aida
This Mage has tremendous burst potential and a bit of self-sustain that goes a long way. Her main ability – Order Restore – puts a debuff on 4 enemies that punishes them for using their active skill. She can deal up to 3000% of her ATK per target just through this debuff alone. In addition, her basic attacks deal 120% as base damage and another 20% of the enemy's HP for a maximum of 1500% of Aida's ATK. She gets healed by both her basic attack and her end-of-turn passive, which also damages all enemies by 300% of their ATK. That's some serious DPS right there!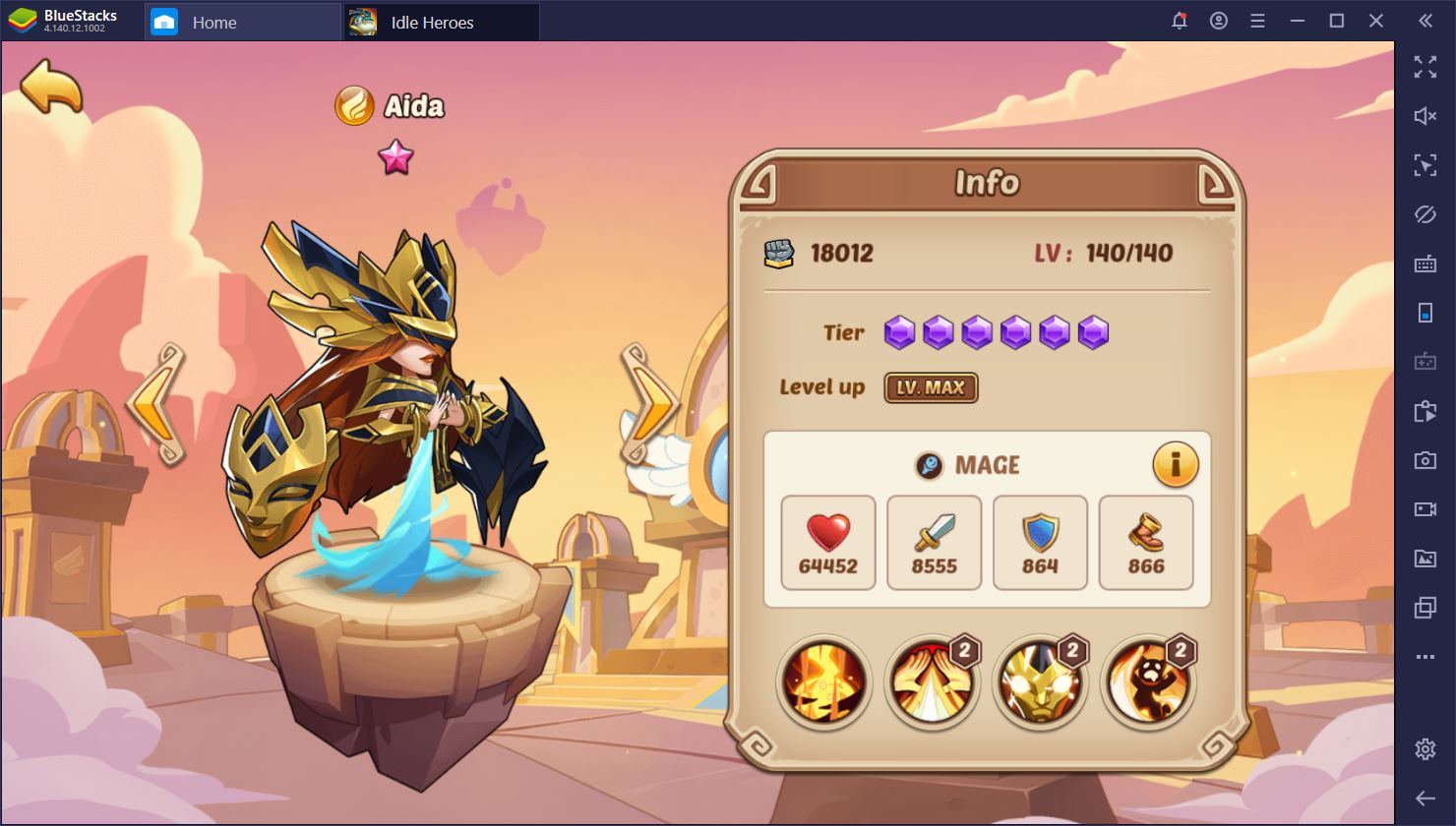 Asmodel
A Warrior hero with great damage capabilities, Asmodel relies on Crit Marks to wreak havoc against the enemy team. These marks explode for 300% of his ATK whenever a crit is dealt against the target and are distributed across all enemies with delicious frequency. Asmodel places Crit Marks on those he hits with his active skill or basic attack, but also on those who hit him.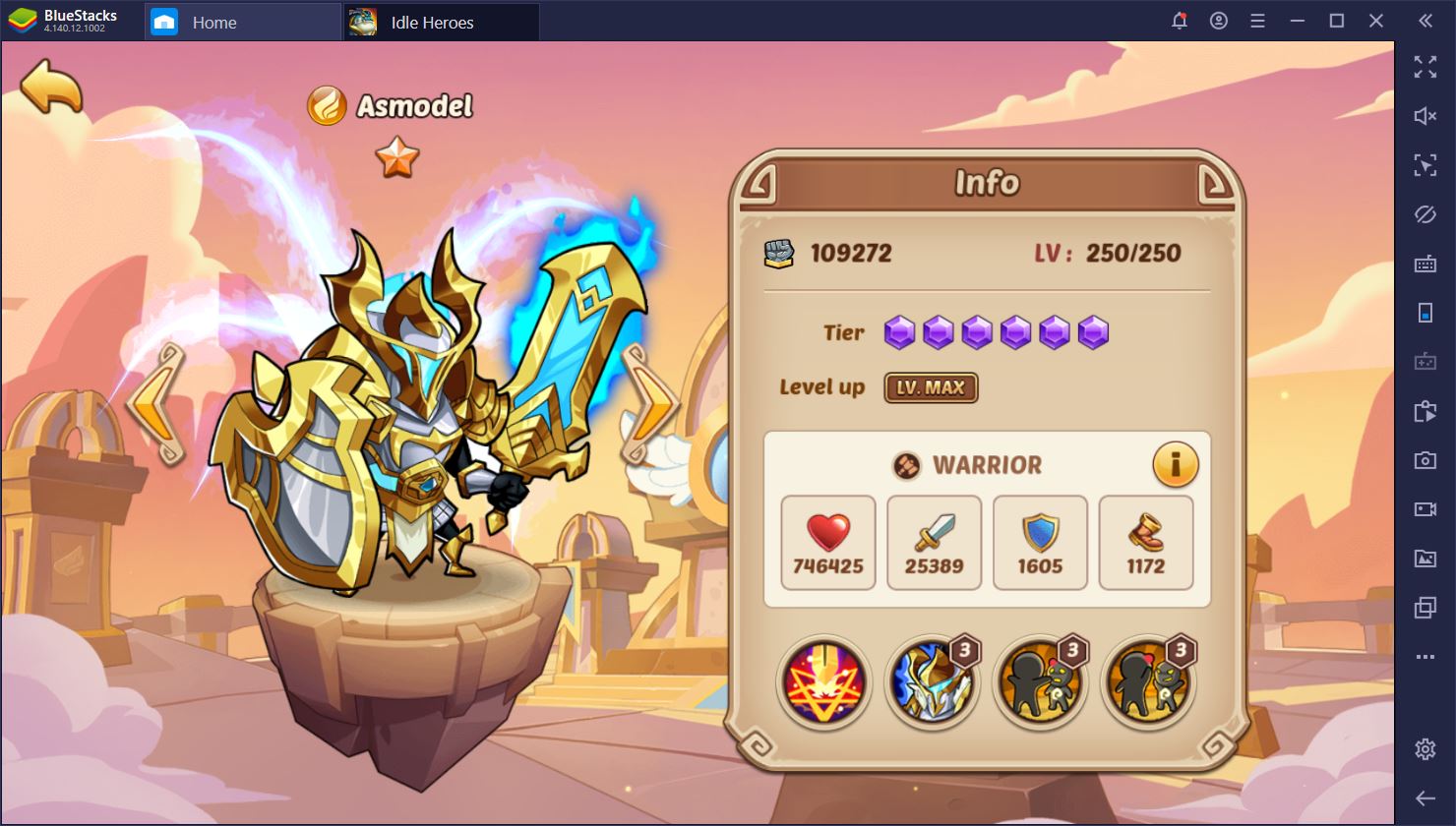 Valkyrie
The Ranger hero that completely altered the meta when she was added to the game, Valkyrie is especially useful in PvP because of her Flame Enchantment passive, which heals her and deals damage to all enemies whenever she is CC-ed. Meanwhile, both her active skill and her basic attacks apply several DoTs on all targets for some hefty DPS.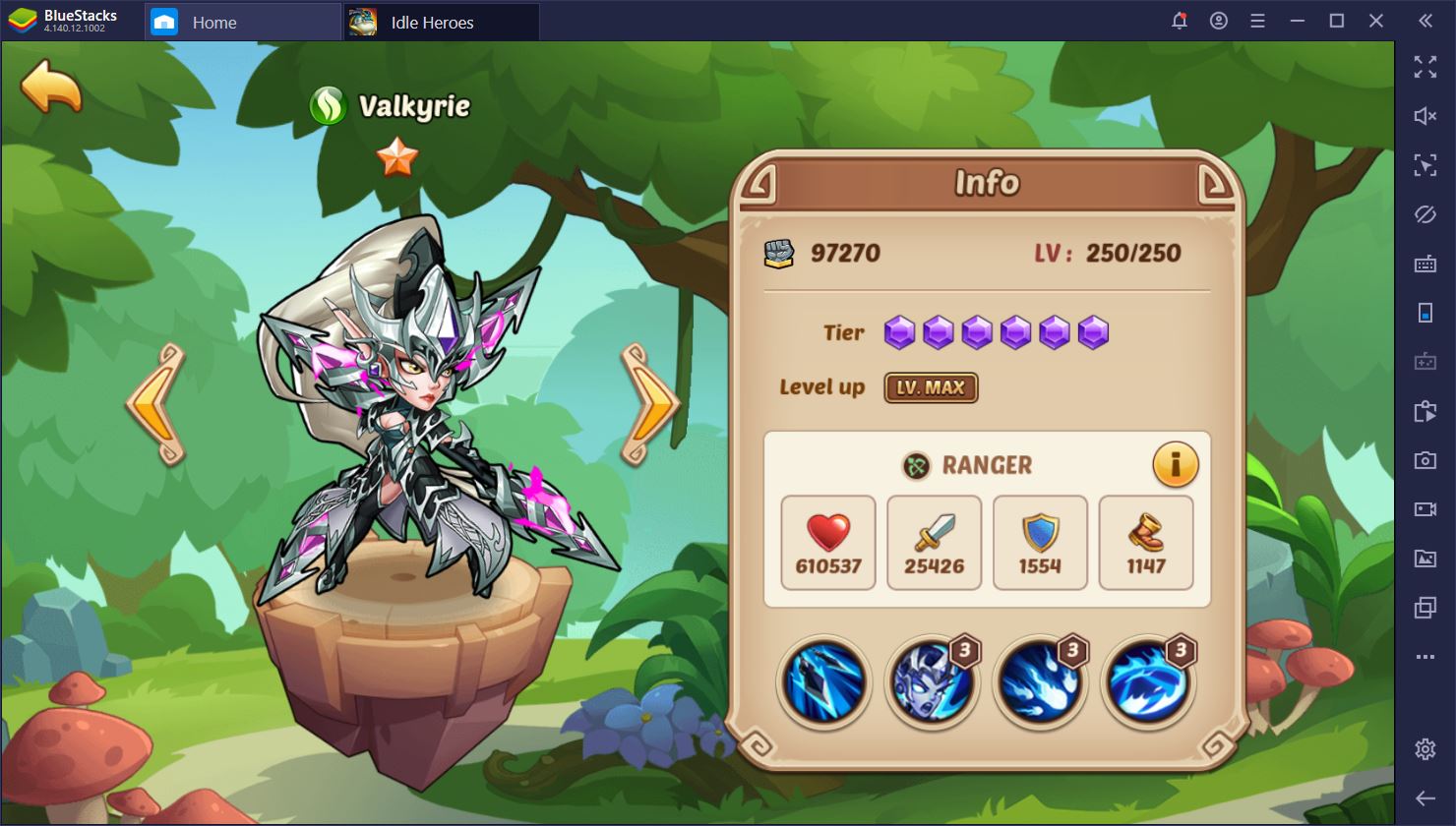 Ormus
This Priest has one purpose and one purpose only – to heal the living hell out of your party. His basic attacks come with teamwide heals, while his active skill can restore a good chunk of HP for the ally in most danger. Both when using his active skill and when he drops under 50% HP, Ormus places a Rescue Mark on one or several teammates. The latter is triggered when the ally goes under 30% HP and heals them for 500% of Ormus' ATK.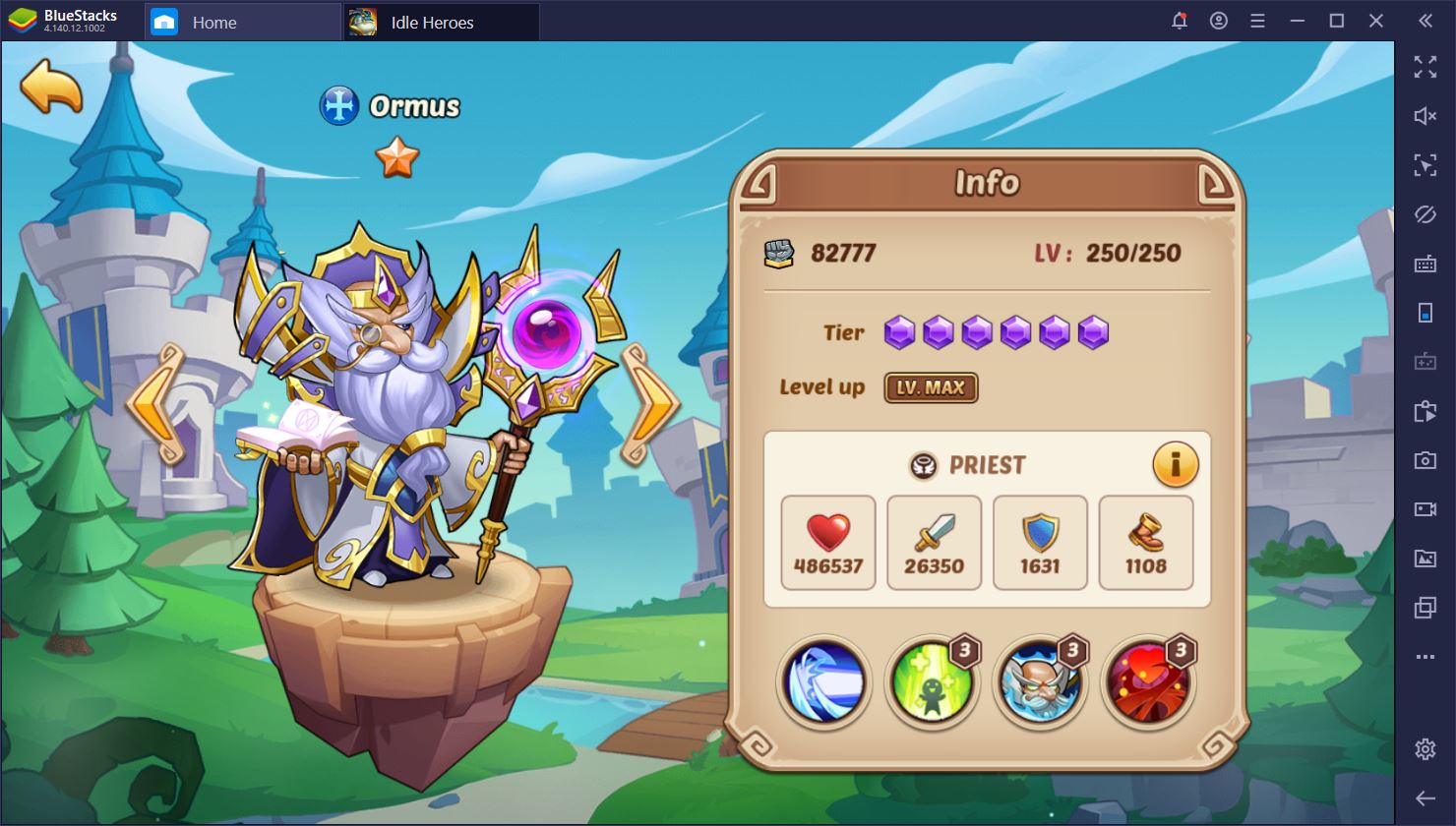 There are a good number of heroes who didn't make our list, but this is not to say that they are not good enough to include in your core team. Think of Mihm or Oberon for PvP, Das Moge, Berlain, or Sigmund for PvE, and a couple of others. The important thing is that you balance the best heroes in the meta against your personal preferences and ultimately make your own decision. Once you do, let us know what your favorite heroes are in the comments section below!