Game Guides
Rerolling in Idle War: Legendary Heroes With BlueStacks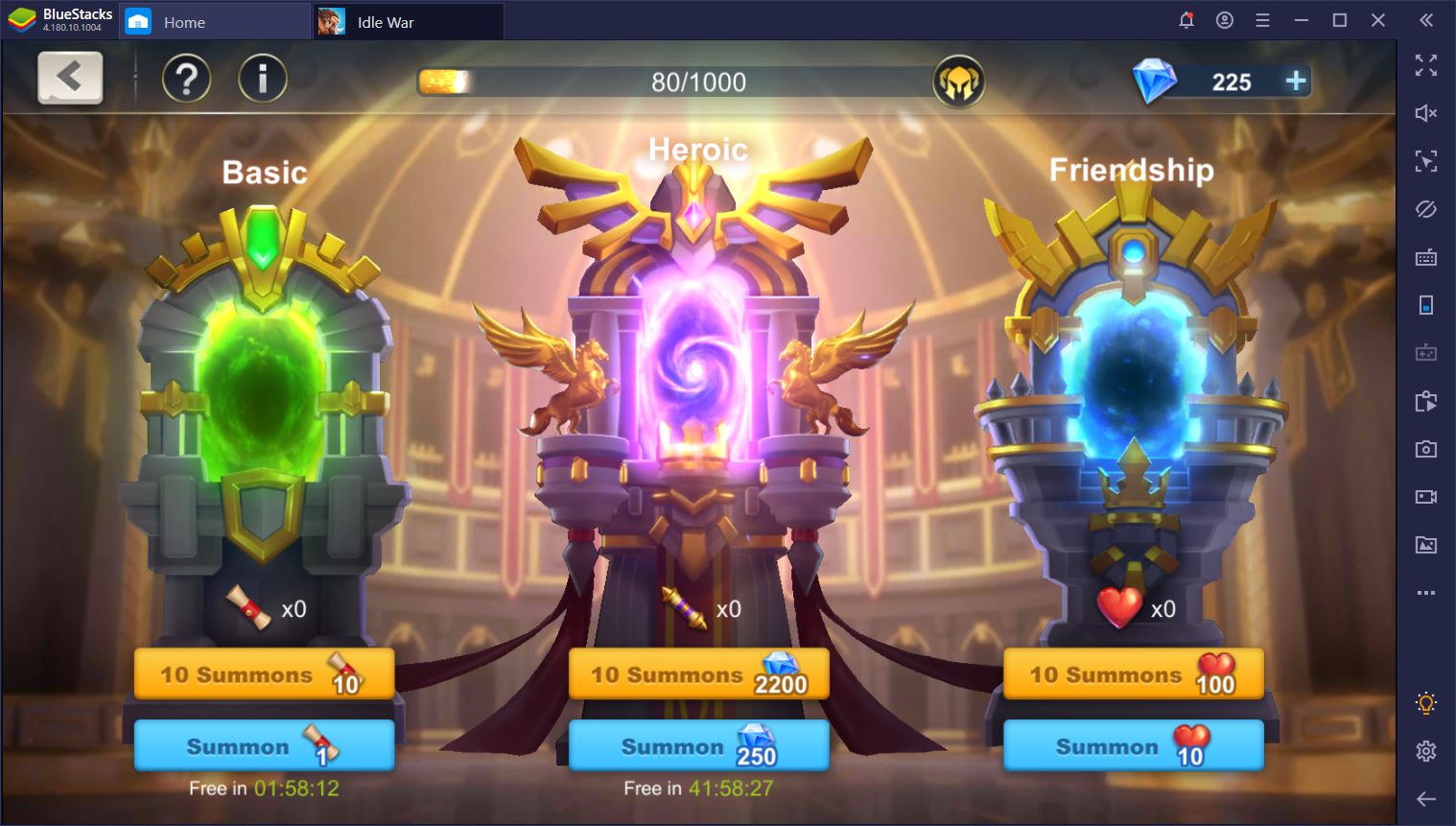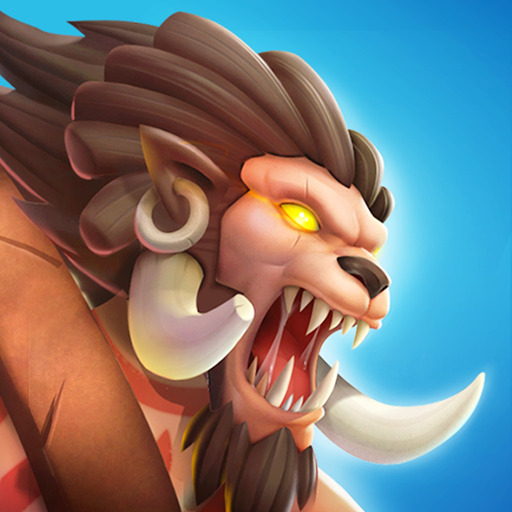 Despite the fact that it's mostly an idle game, Idle War: Legendary Heroes has an important gacha component through which you can summon characters to add to your team. These characters, in turn, will help to combat the enemy forces, and your decision of which heroes to use will greatly determine their combat efficiency. After all, it's not the same using six 1-star characters to beat a tough level than using six powerful 5-star characters to beat the same level. For obvious reasons, the latter will have a much easier time, in general.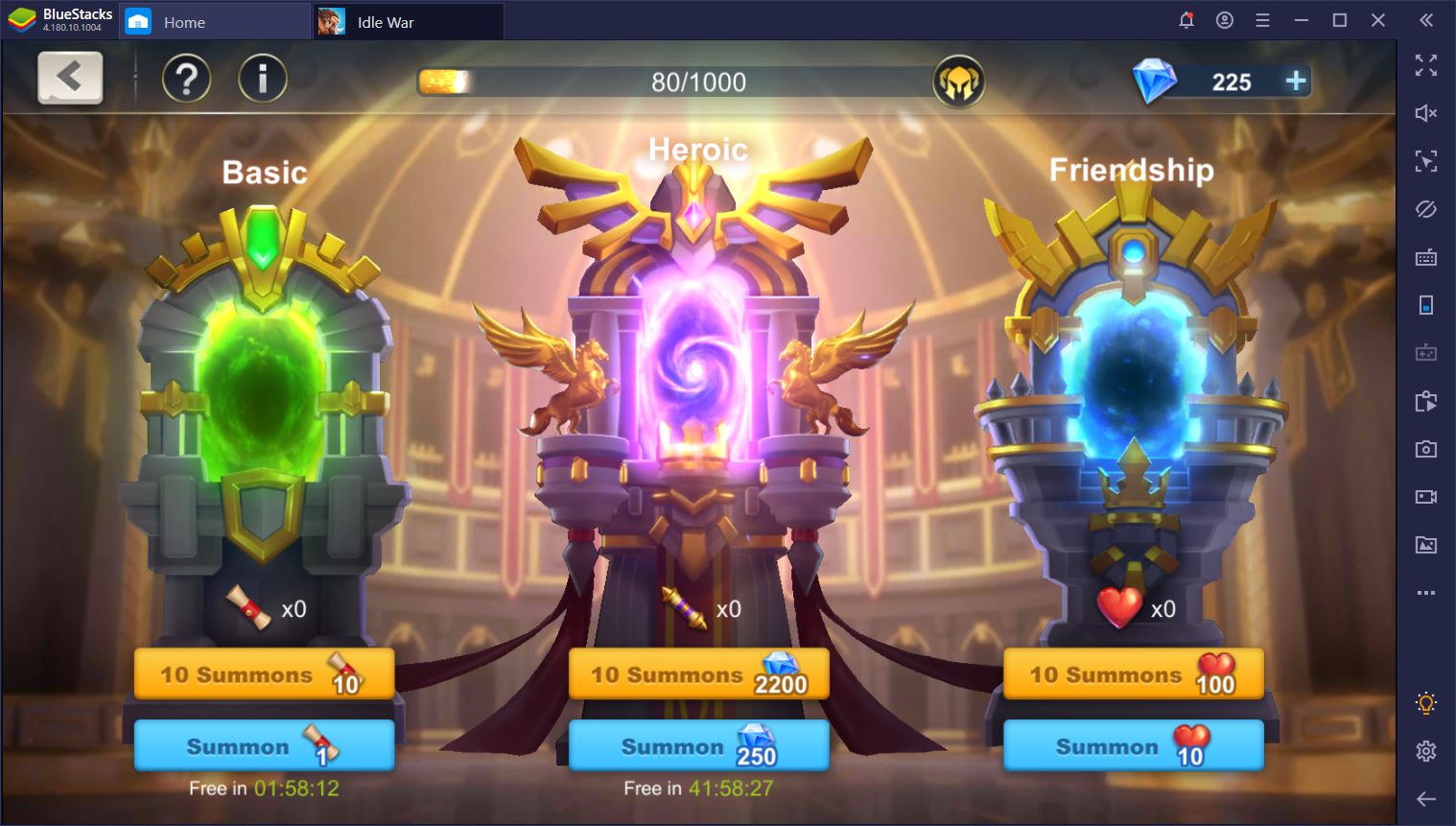 Because of this, unlocking the most powerful characters in Idle War is instrumental for having an easier time, even from the very beginning where fights are quite easy to beat. Sadly, like many other gacha games, there's a lot of RNG involved when it comes to summoning characters. And since each pull costs considerable resources in the form of diamonds, which are the premium currency in Idle War, you'll need to make the most out of each attempt.
But if it comes down to blind luck to determine which characters you receive on every summoning, how can you actually help to influence the results? Well, the short answer is that you simply can't. However, what you CAN do is start rerolling in order to summon the most powerful heroes from the very beginning.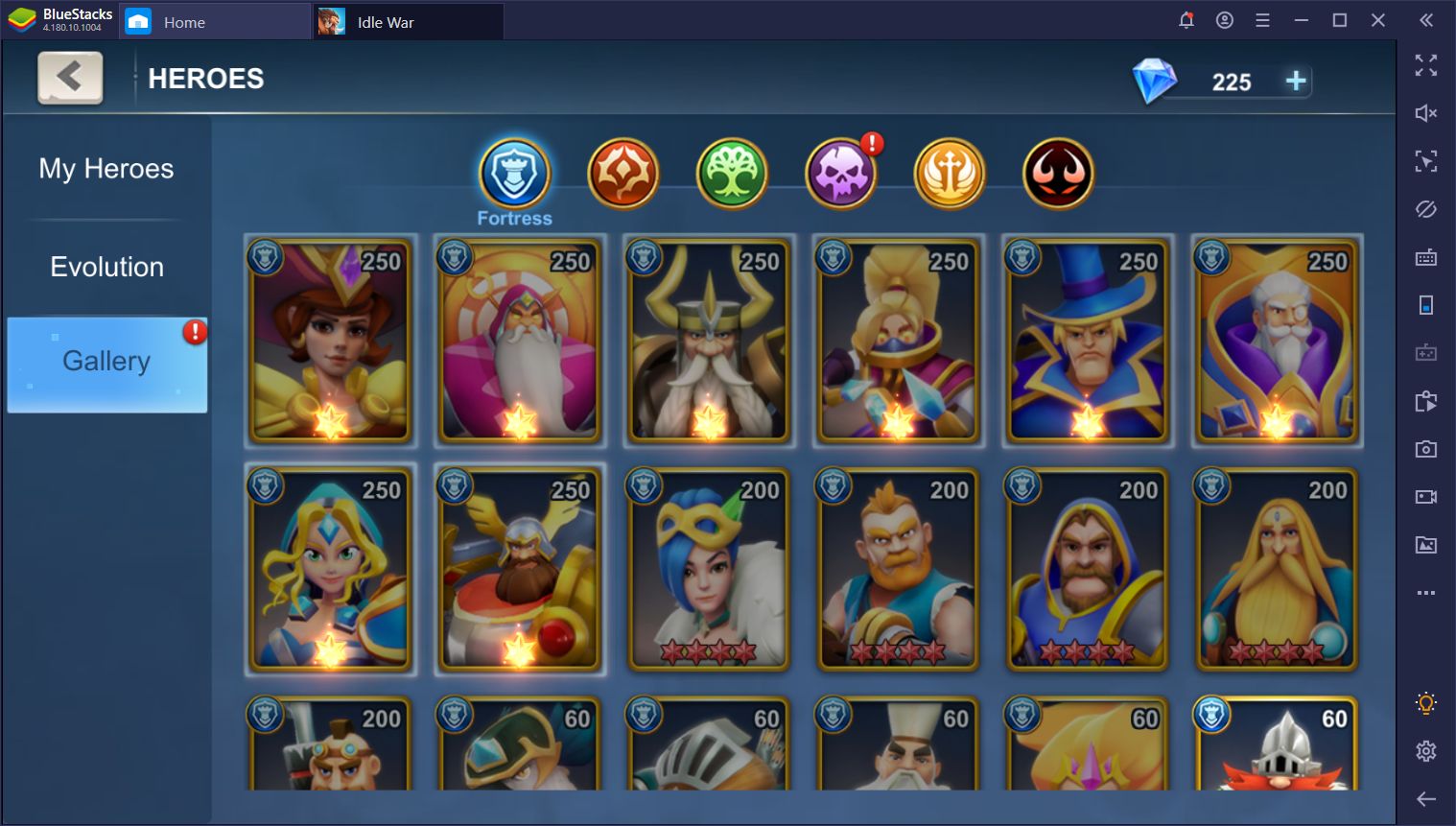 In this guide, we're going to explain how to reroll in Idle War: Legendary Heroes and help you to summon the best characters in the game in the very first two minutes.
What is Rerolling?
Rerolling is a method in gacha games through which players can attempt the initial pull several times until they receive the characters they want. In practice, this method consists of advancing through the initial tutorials and dialog until the point where it's possible to perform the first summoning, which is usually free. If in this first attempt you're not satisfied with the results, you can simply start over and attempt the summoning once again, hence the term "reroll".
The exact method varies from game to game, considering that the initial summoning attempt is frequently at different parts of each game. In some cases, the first summoning attempt is even scripted, which means that you'll always get the same character every time, while the actual first randomized pull is later on. A good example of this type of game is RAID: Shadow Legends, where the tutorial summoning always results in the Sniper character, while the randomized pull is a bit further in, after the first couple of levels.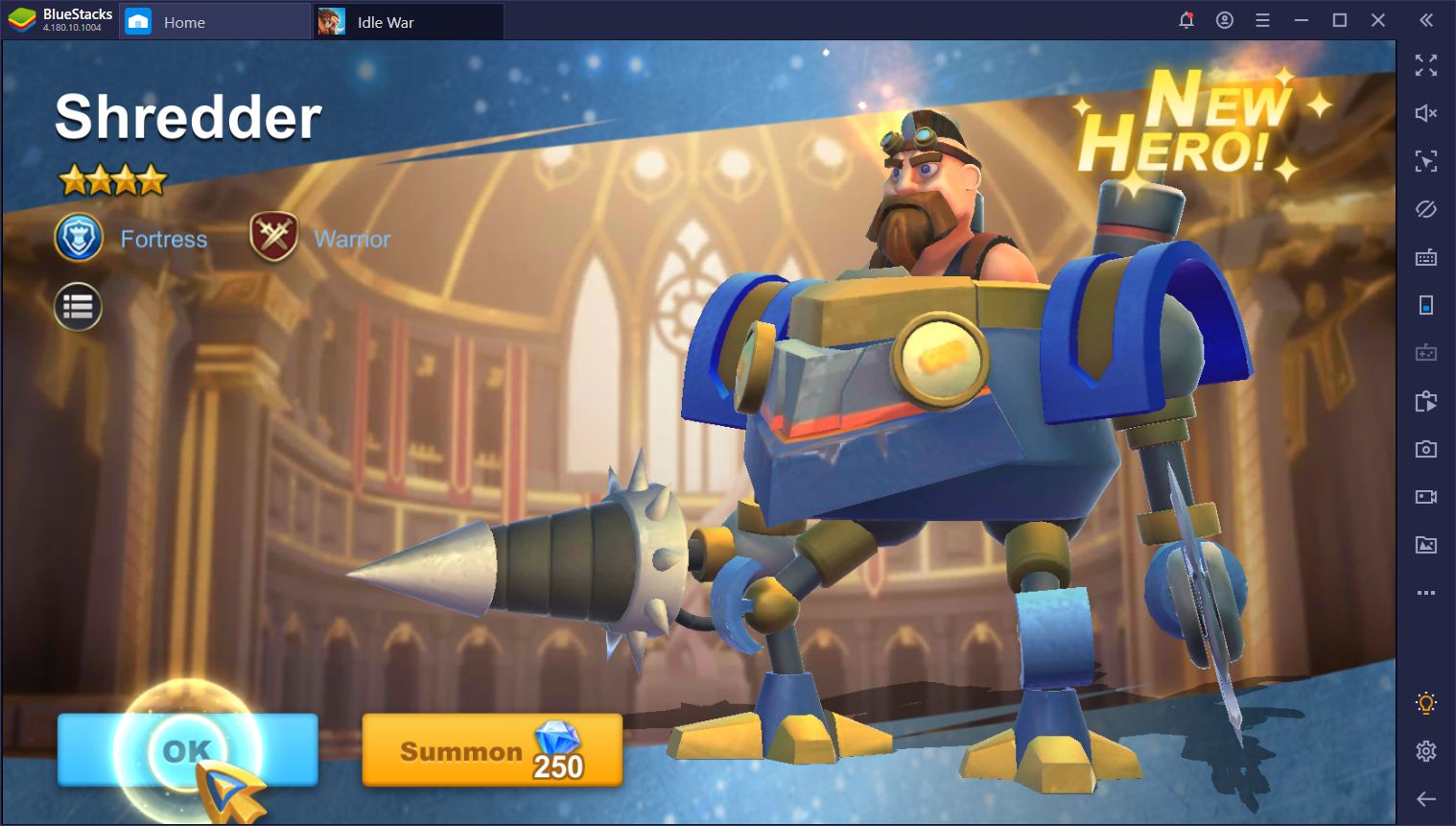 Similar to the initial summoning, the method through which you reset the game varies per title. In some games, resetting is as easy as going to the settings menu and deleting your data. In others, however, you might need to create a completely different Google account every time you want to retry.
Rerolling in Idle War: Legendary Heroes
Luckily, the first summoning in Idle War is right at the beginning of the game. Literally, the first thing you do in this game is summoning the first two characters for your squad; and these characters aren't scripted nor predefined, either. The first two summonings are completely randomized, which makes rerolling in this gacha game very quick and easy.
Similarly, resetting is just as easy as you don't even have to delete your data to reroll; you can simply switch to a different server via the player info menu, and start over from the beginning once the transition is complete. In this sense, rerolling in Idle War is a very quick process that takes a little over a few minutes, since you need to complete a very short tutorial before being able to access the aforementioned menu and retry the summoning.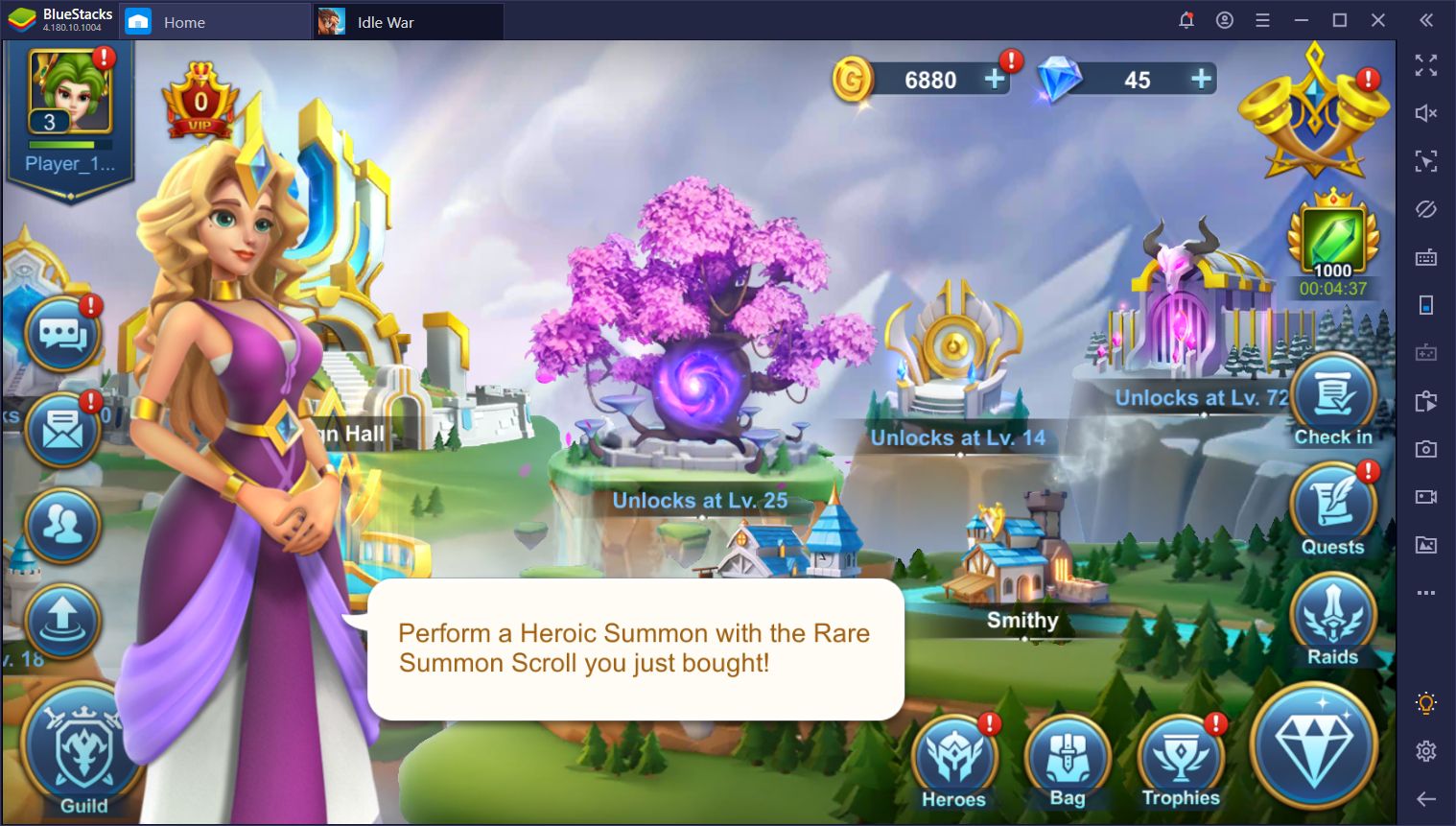 To explain a bit better, here's a step-by-step guide on how to reroll in Idle War:
Start a new game.
Perform the initial summoning.
Finish the short tutorial, up to the point where you're free to do whatever you want.
Access the Player Info menu, and bind your account to Google.
(Optional) If unsatisfied with your initial summonings, click on "Switch Server" in the same menu in order to move to another server.
(Optional) Once in the new server, reattempt the initial summoning once again.
You can repeat this process as many times as you want until you summon the heroes you're looking for. If you want an idea on some awesome characters to summon in Idle War, take a look at our guide on the best characters in this game.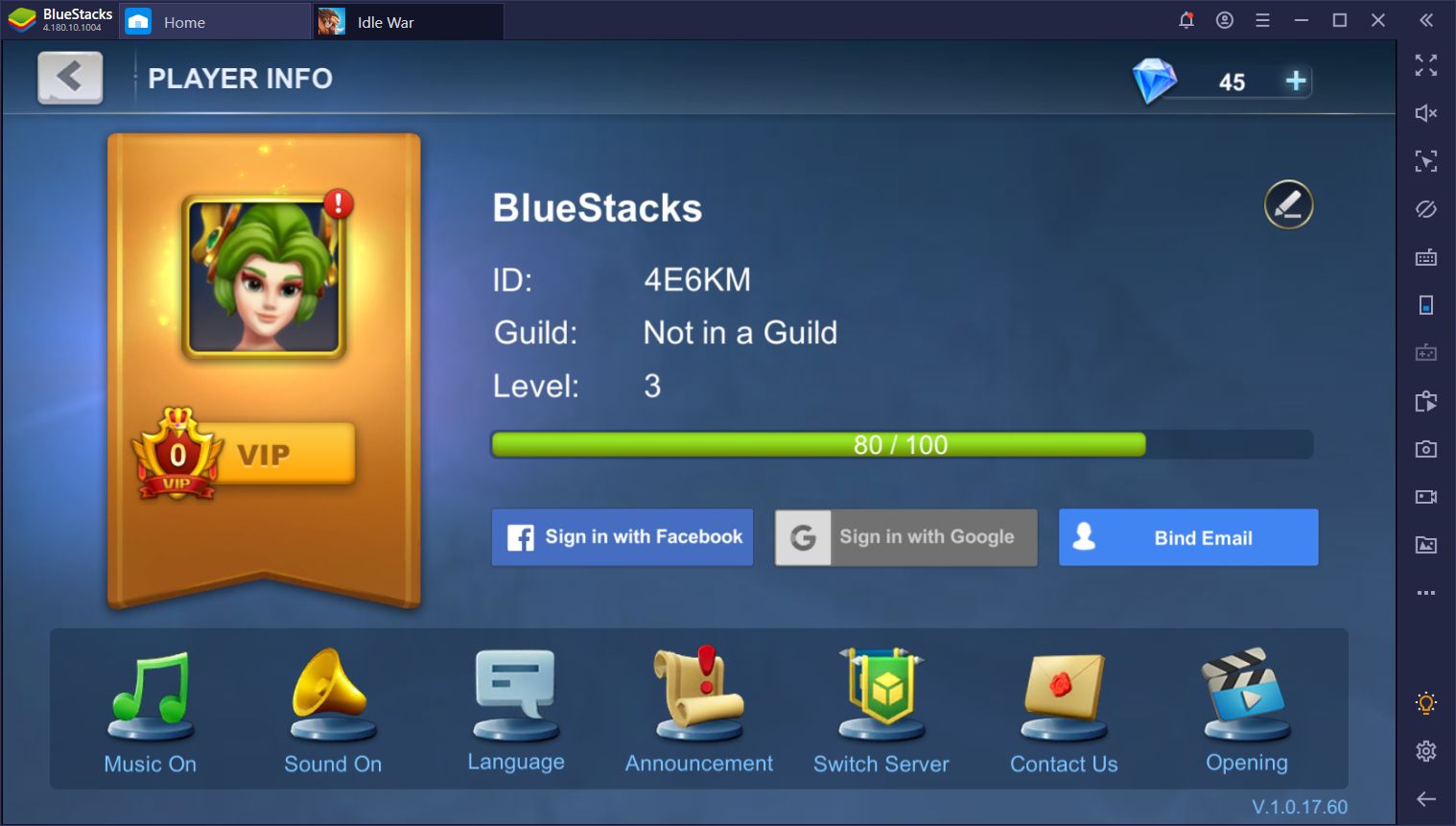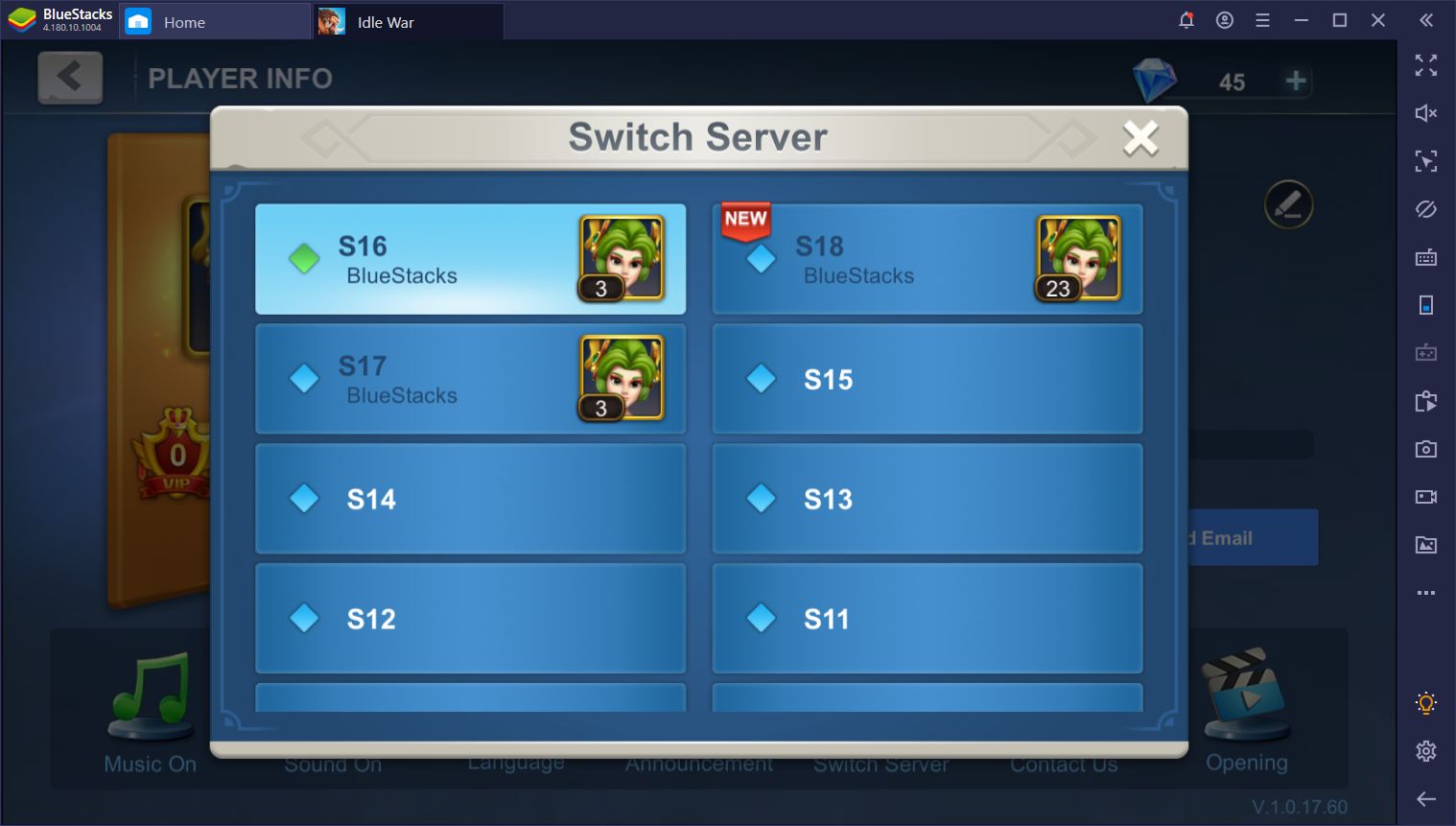 Speeding Up Rerolling With BlueStacks
Despite how quick the reroll process is in Idle War, you can still only summon two characters per attempt, one of which is a basic summoning, which only has a 1.45% chance to yield a 4-star character and a 0.05% chance to yield a 5-star character. While the heroic summoning still has a low chance of yielding a 5-star character, there's at least a 20% chance of it being a 4-star hero, which is much better than the basic counterpart. All of this is to say that, before you're able to summon awesome characters, you'll likely have to reroll countless times.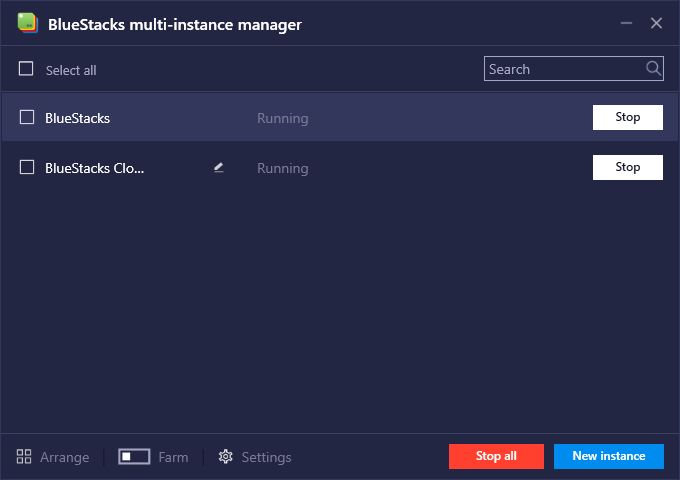 However, if you play Idle War on BlueStacks, you will be able to use the Instance Manager and Multi-Instance Sync features to significantly increase the rate at which you can reroll in this game. Through the use of these tools, you can pull with two, three, four, or how many simultaneous accounts that your PC can handle. And the best part is, with the help of the latter tool, you can actually reroll with all these instances simultaneously while only controlling your main window.
The BlueStacks Instance Manager is all about letting you open multiple emulator windows and accessing Idle Wars on each one using different Google accounts. Meanwhile, when you activate the Multi-Instance Sync, you can control every active window by simply playing on your main account. The way this works is that BlueStacks replicates all the clicks and movements you perform on your main window, onto the others so that you can play as you normally would, while progressing in every single one of your active instances, without the added effort.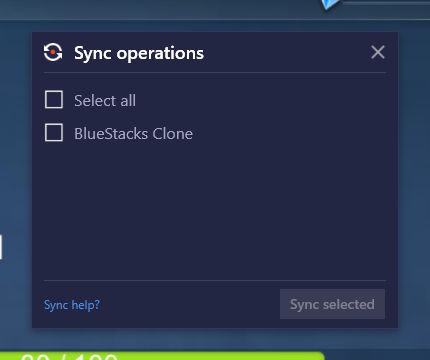 By combining the proper procedure for rerolling in Idle War: Legendary Heroes with our versatile BlueStacks tools, you can reroll and summon the best characters in the game from the very start, with next to no effort. All it takes is a bit of time and dedication to set everything up, and you'll be swimming in 4-star and 5-star champions before you know it!