Game Guides
Illusion Connect – Best Way to Farm Diamonds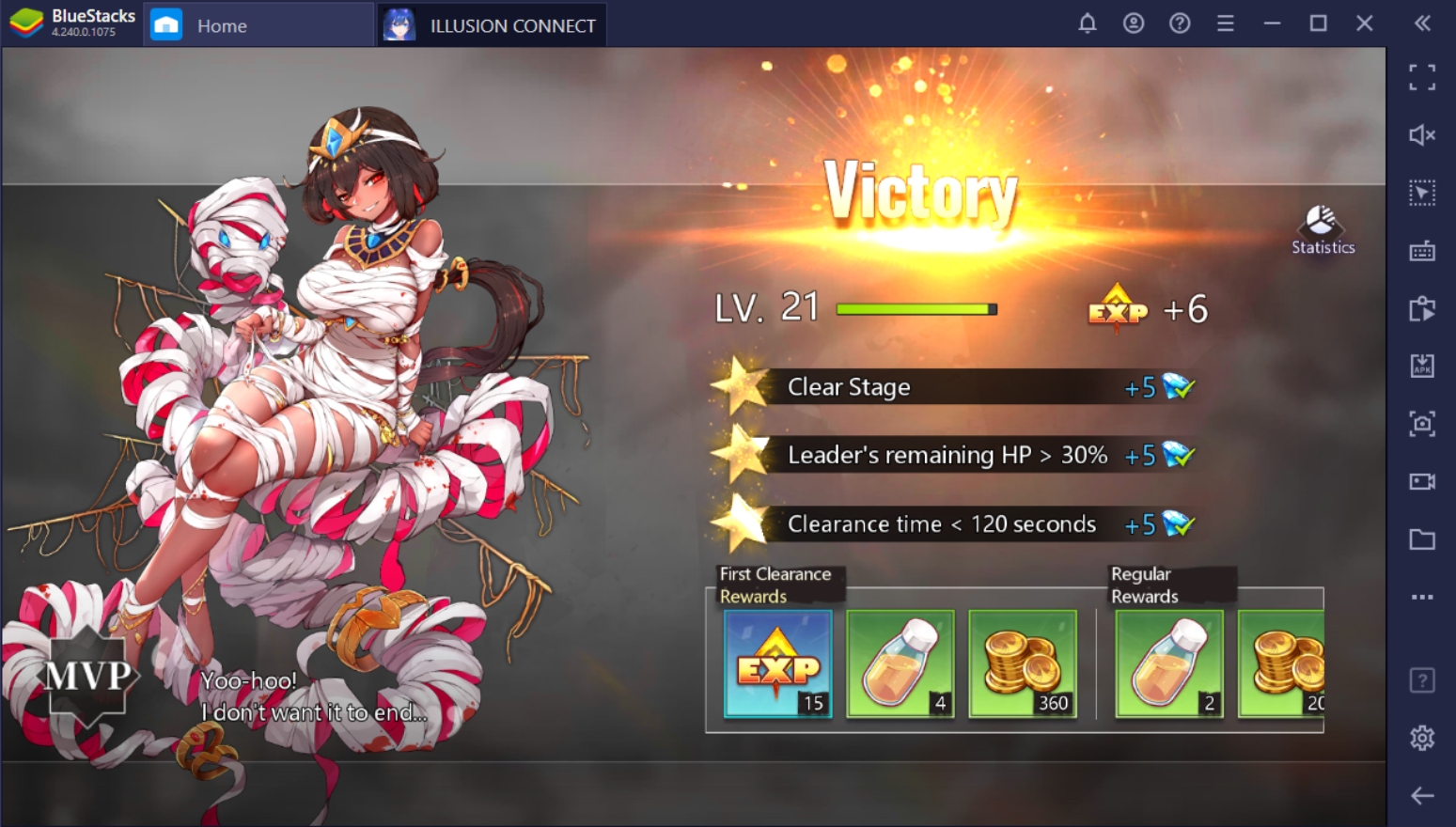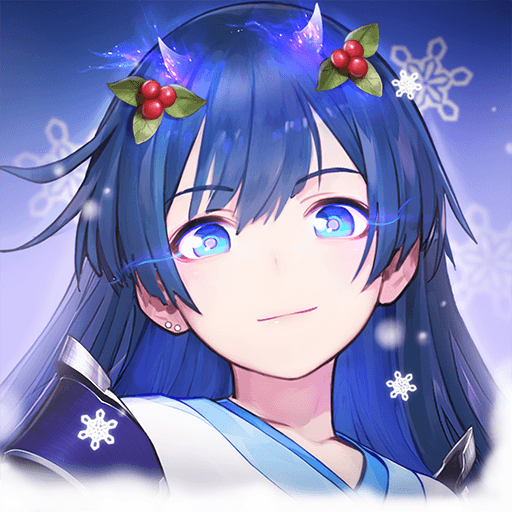 Ran out of diamonds? Don't fret. Illusion Connect might force you to spend quite a few diamonds on things like summoning or energy refreshments. Still, the game is generous enough to feature quite a few ways to earn more diamonds without spending money. You don't have to pay a tremendous amount of money to win at this game. Just be efficient with the way you use your diamonds, and you can compete with heavy spenders at the game's competitive aspect.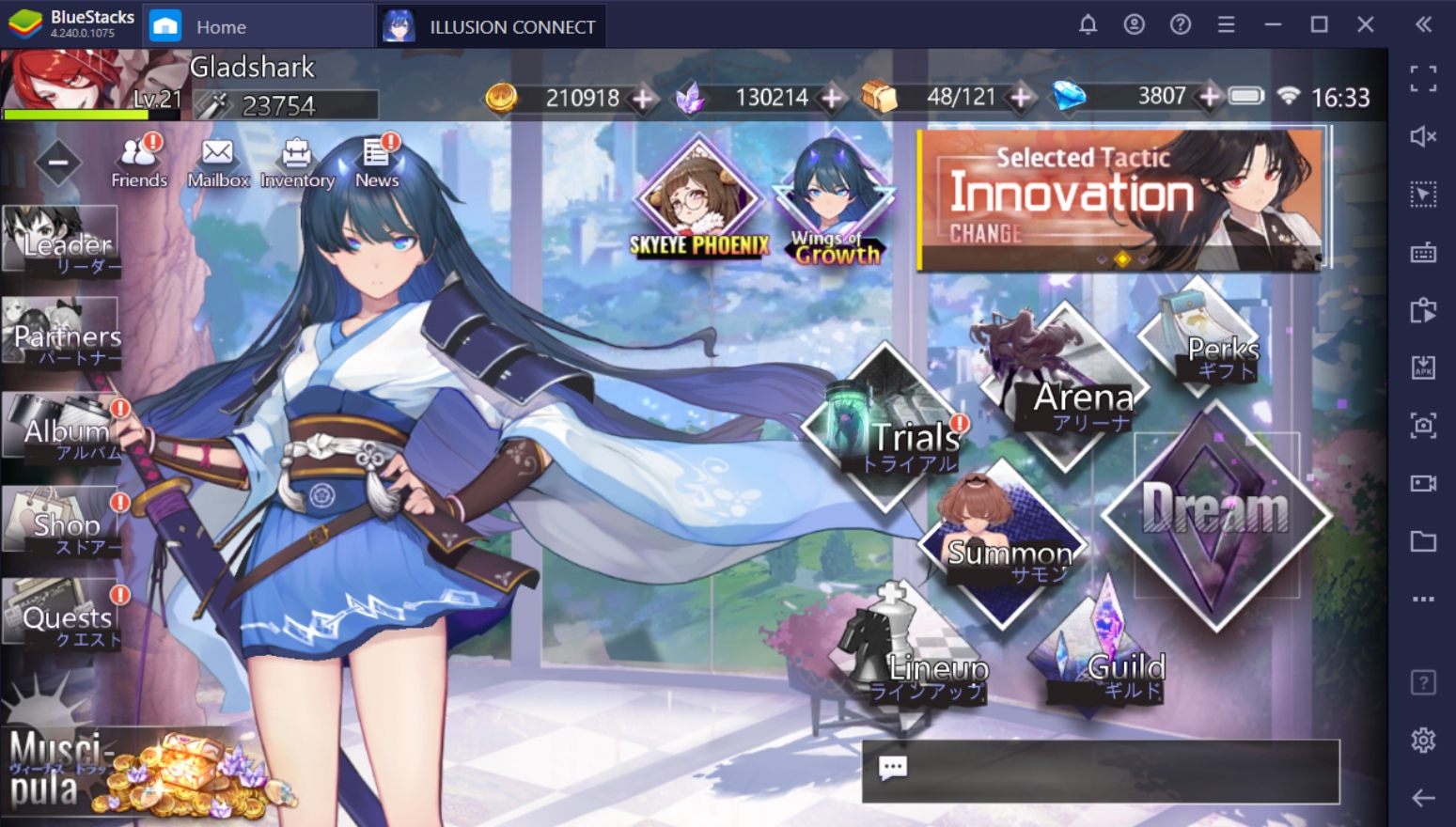 Premium currency is a standard feature for most mobile games today; such games use in-game purchases as their primary income source. Diamonds are the Illusion Connect's version of premium currency that can be used to buy useful stuff that you'll need to build a strong team. Unlike most games that feature the same marketing model, Illusion Connect doesn't leave anyone behind: free-to-play users can get diamonds too, by completing simple tasks and collecting rewards.
The Best Way to Get a Lot of Diamonds
Character Stories
Claiming diamonds from the Character Stories is the best and most straightforward way to earn diamonds. Getting a new character from the gacha system will automatically give you the chance to collect the gems they have to offer. The amount of diamonds you can get from a character varies depending on the rarity. R units will give you the minimum of 60 diamonds, SR units provide 100 diamonds, and SSR units give 150 diamonds. This means every time you spend diamonds, you get something in return.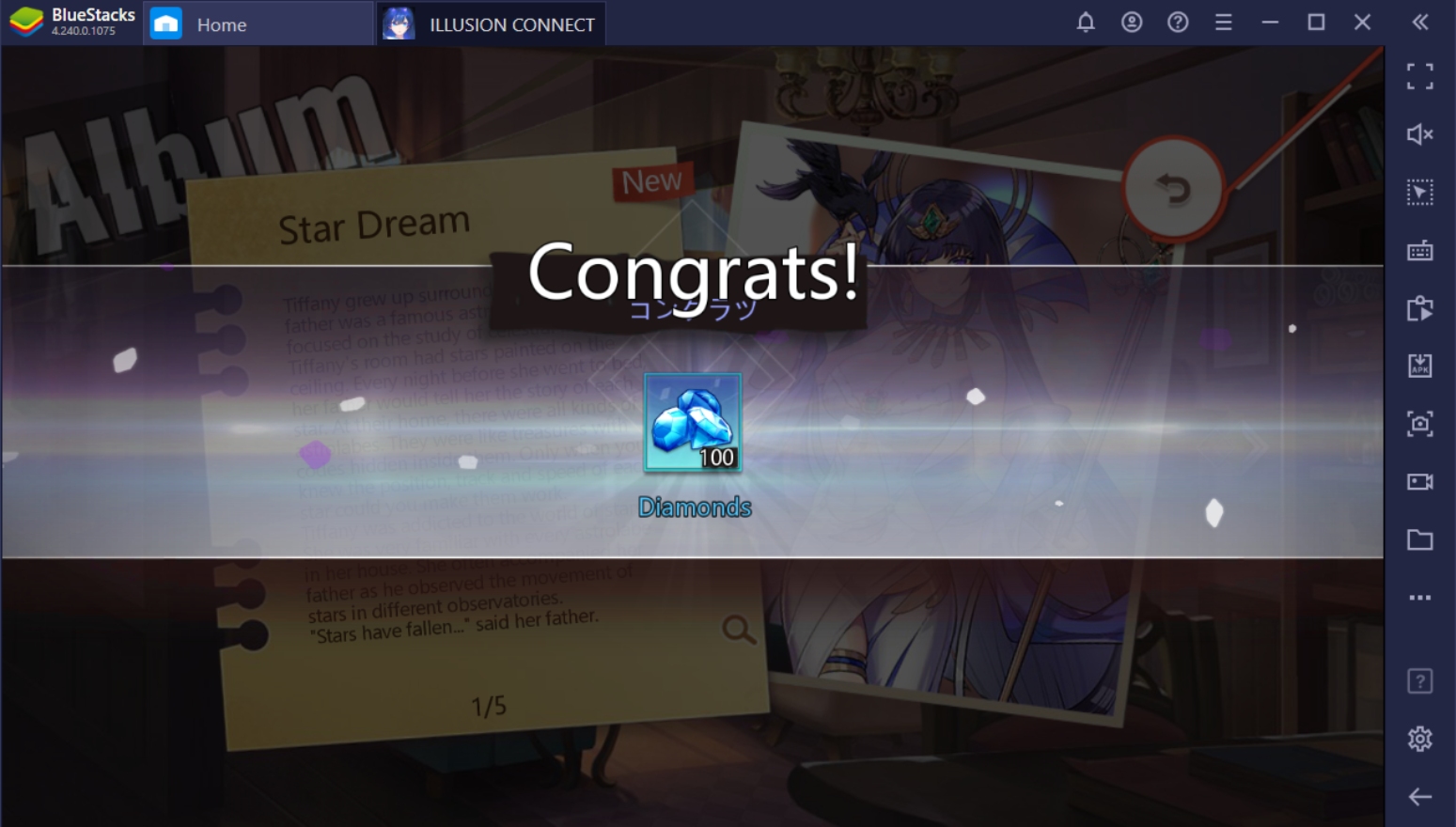 To claim diamonds from character stories, go to the Album Page and select the characters with an exclamation mark "!" and click on the magnifying glass. That should redirect you to the character stories page, where you should see the glowing treasure chest that drops the diamond rewards. Once you claim a character's story chest, you won't be able to get any more, even if you get the same character in another summon. The only way to get more chests from the same character is by upgrading the character's intimacy to three or more.
Check the News
The Dream News in Illusion Connect will show the top performing players in different aspects of the game, such as Arena, Total Combat Power, Guild CP, and Exploration Points. Other players' successes are shared with players like you by redeeming the rewards associated with them. The more players achieve a particular milestone, the better rewards every player in the server gets in return. This ranges from 50 diamonds to 100 diamonds, which you get for free!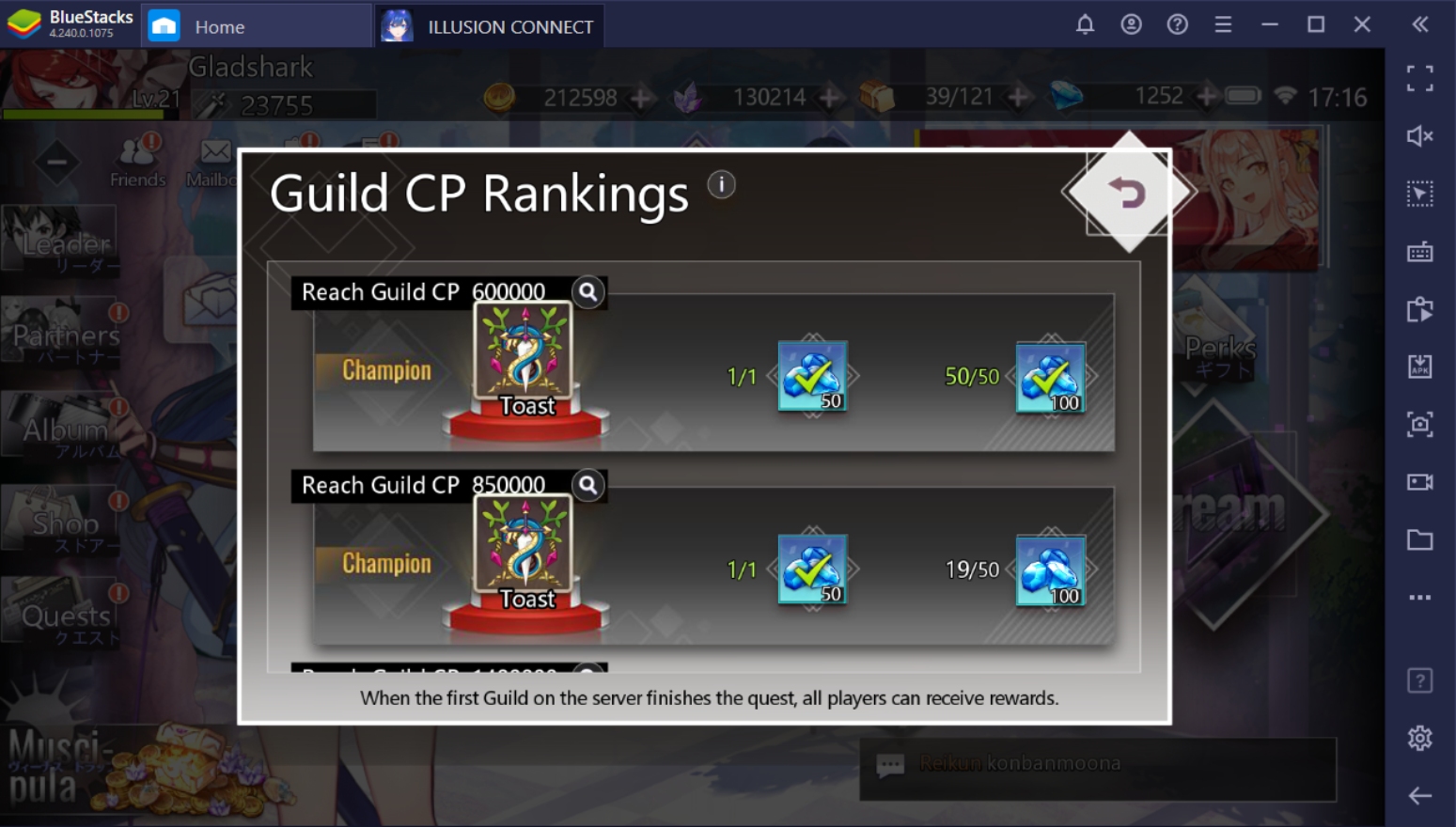 Perks
The perks tab offers a ton of rewards that you can get by completing relatively small tasks in the game. This ranges from a simple login to liking their page on Facebook. It's a breeze to collect these rewards, but they can be quite limiting. This can be a decent way to break from the grind and do some menial tasks that offer good rewards. Always check for achievements you've completed too so that you will be able to get the rewards right away.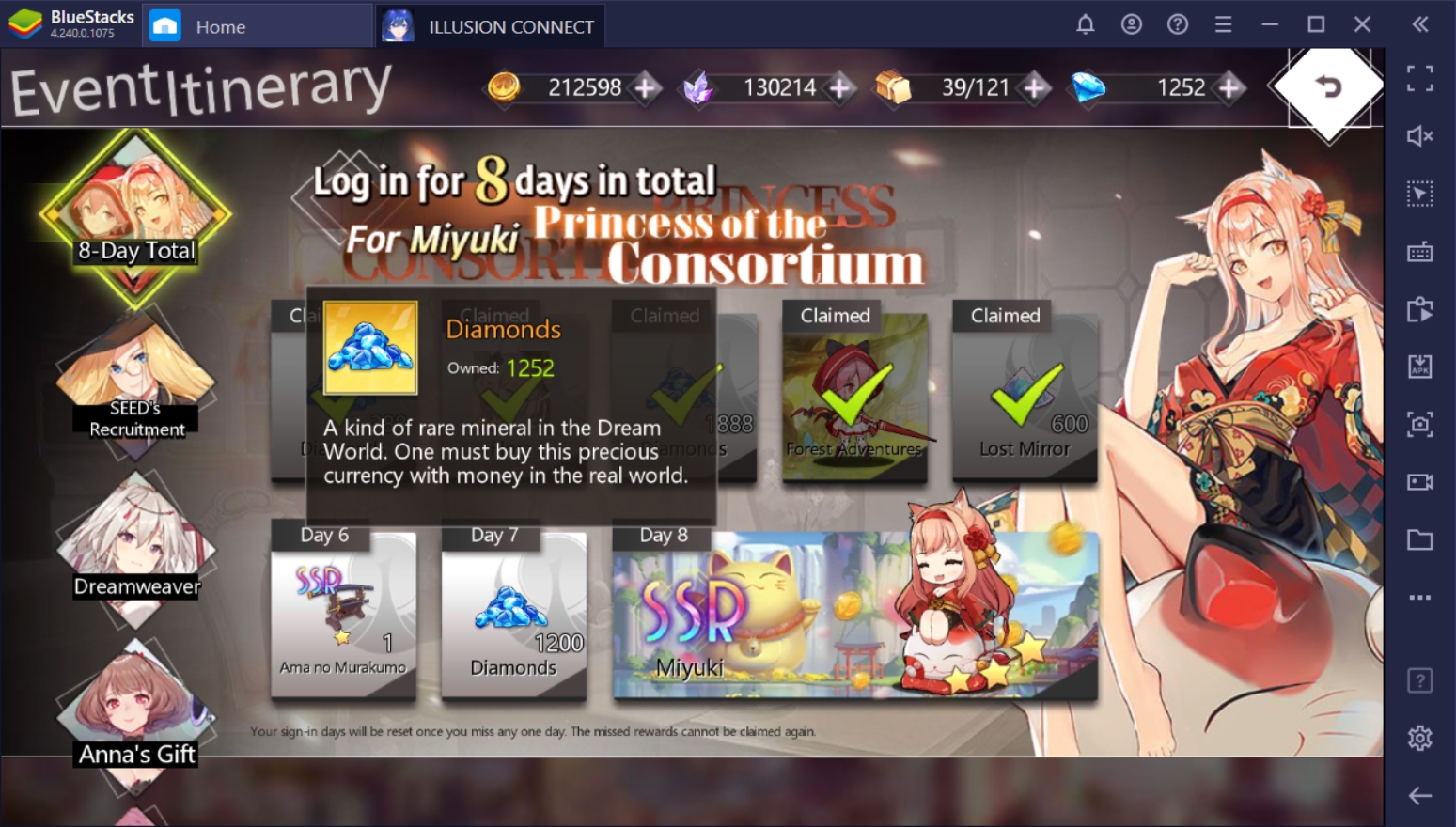 Story Mode
The story mode doesn't give the highest amount of diamonds per clear, but with a bit of hard work, you can save up loads of diamonds in the long run. Each stage can give the player up to 15 diamonds, depending on how many of the stage missions they clear. To maximize the number of diamonds you earn, you should aim to complete the stages 100% since those five diamonds you gain is still significant. If you do miss a full clear on that stage, you can always retry it again.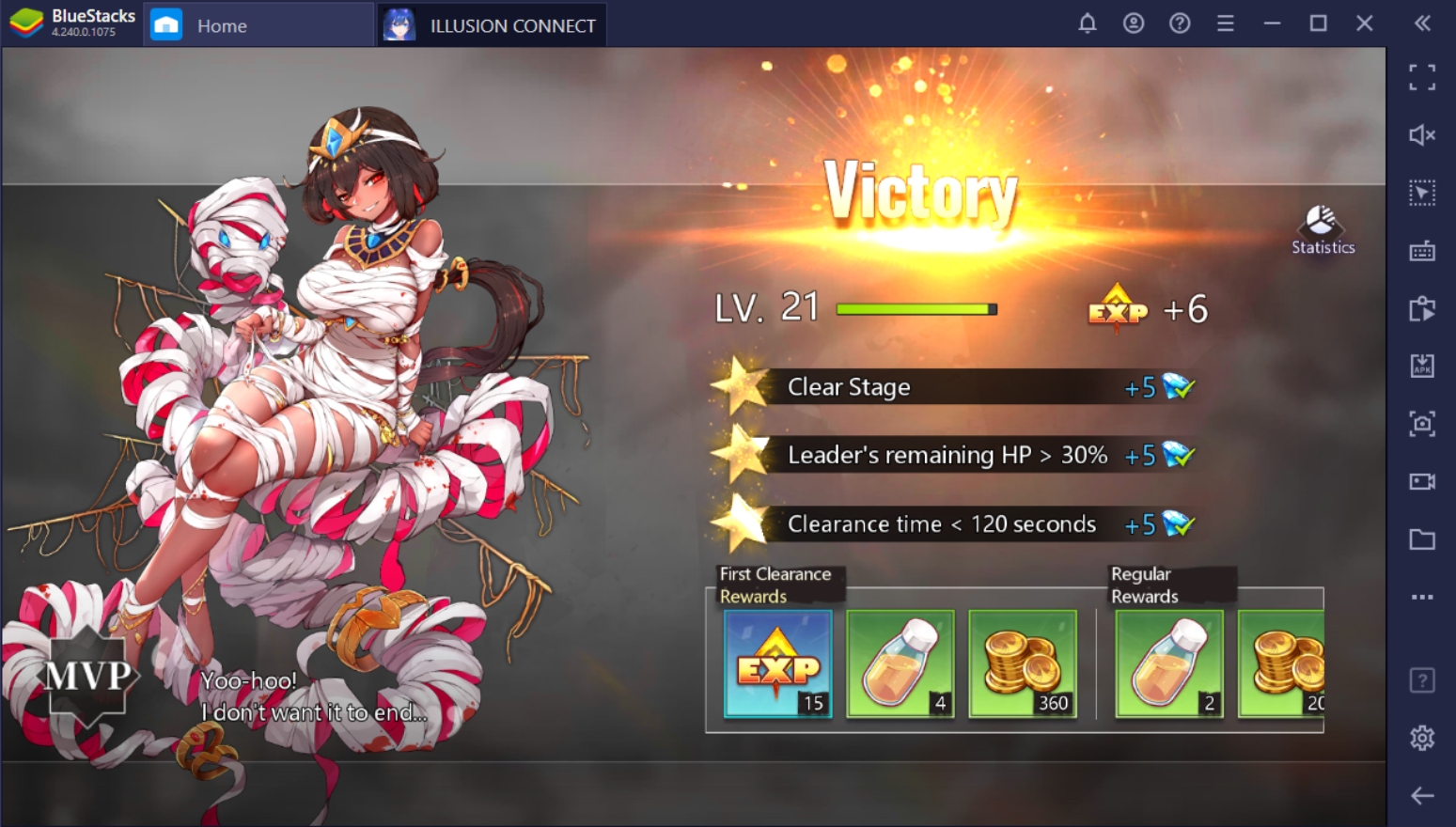 Dream Arena
The Dream Arena is the game's PvP mode, where you'll need to beat a certain set of enemies. Defeating enemies in increments of three will grant you a chest, but that chest will only contain a few diamonds. This mode offers the least amount of diamonds but will be more rewarding as you climb up the ranks. Unlike the other methods, this is also the most difficult one, since you'll be fighting against other players who probably have a stronger team than yours.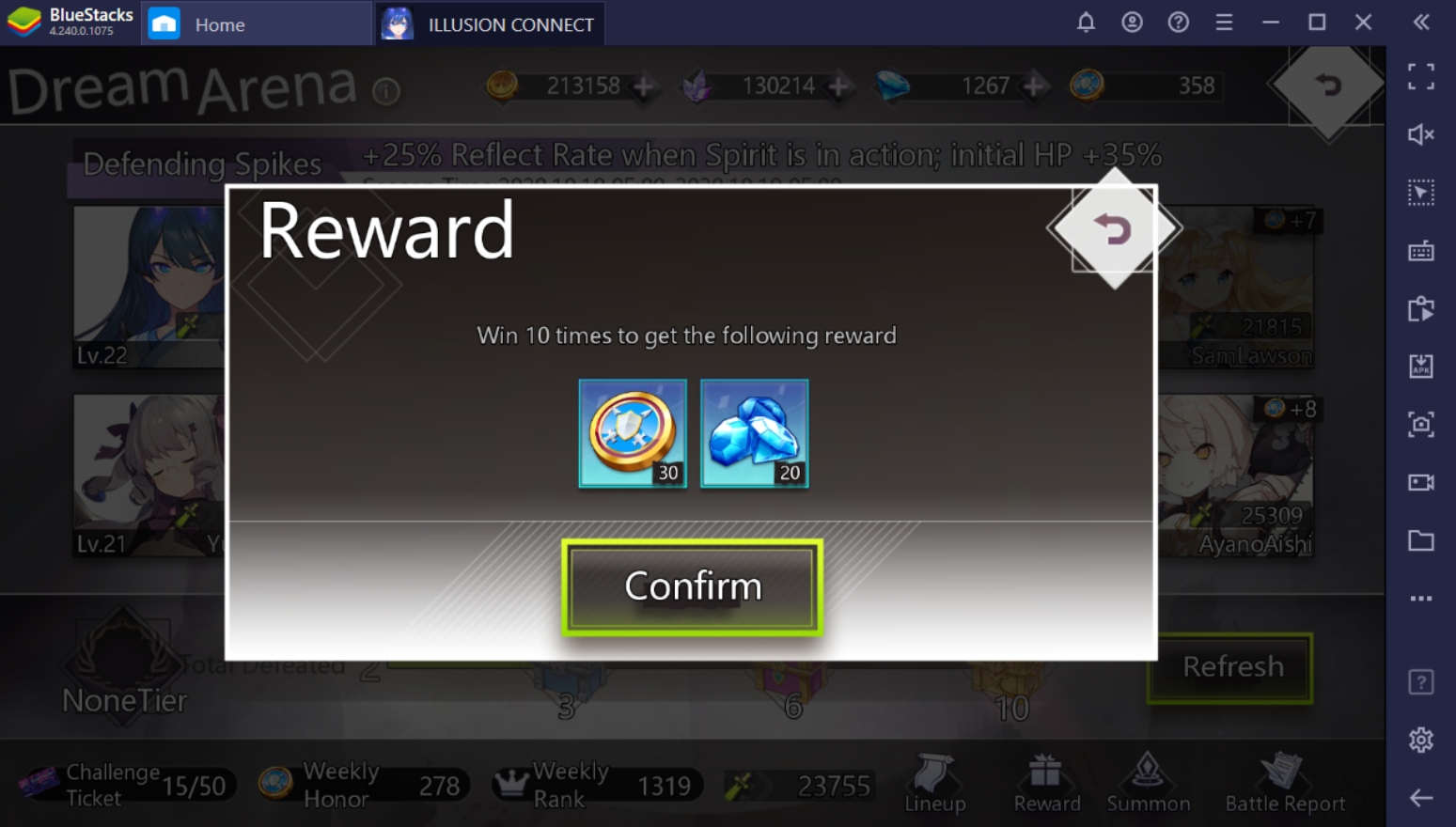 Should You Buy Diamonds From the Shop?
There's nothing wrong with buying diamonds from the shop. If you see yourself playing the game for at least the next two months, your diamond investment can prove to be worth your money when you attain stronger characters. By extension, this will improve your account too. The rates at which the diamonds are priced are standard but pretty fair compared to other prominent Japanese RPGs like these. Supporting the developers is a great way to show them a little bit of love for the game.
Where Should I Spend My Diamonds?
The best place to spend your diamonds is in the summon tab, where you can purchase summon tickets. An efficient way to spend diamonds is to wait until you have enough to purchase ten total tickets so that you get at least a guaranteed SR unit or higher. Spending your diamonds to buy one ticket at a time can prove to be a colossal waste since it doesn't offer the guaranteed chances that a 10-summon has. Being patient will give you more bang for your buck.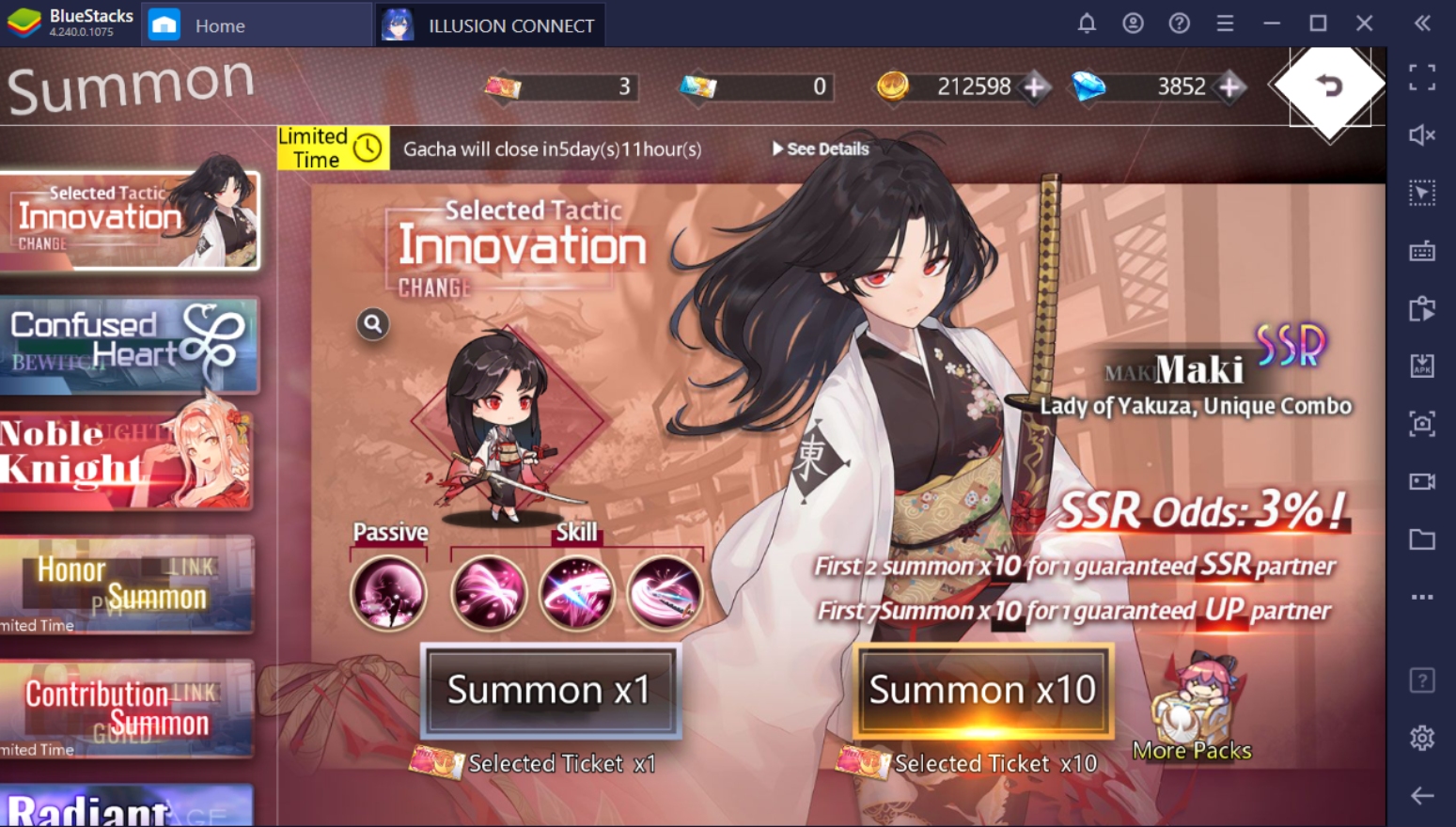 Featured Banner Tickets
Featured banners cost more than regular summon banners. A regular summon banner will cost you 188 diamonds per summon, while a featured event ticket will cost 400 diamonds. The advantage that a featured banner offers is that it always gives you an increased chance on the featured SSR unit on the first two 10-summons. If you think that you have enough SSR units in your team, save your diamonds up for the next featured banner so that you can get new units.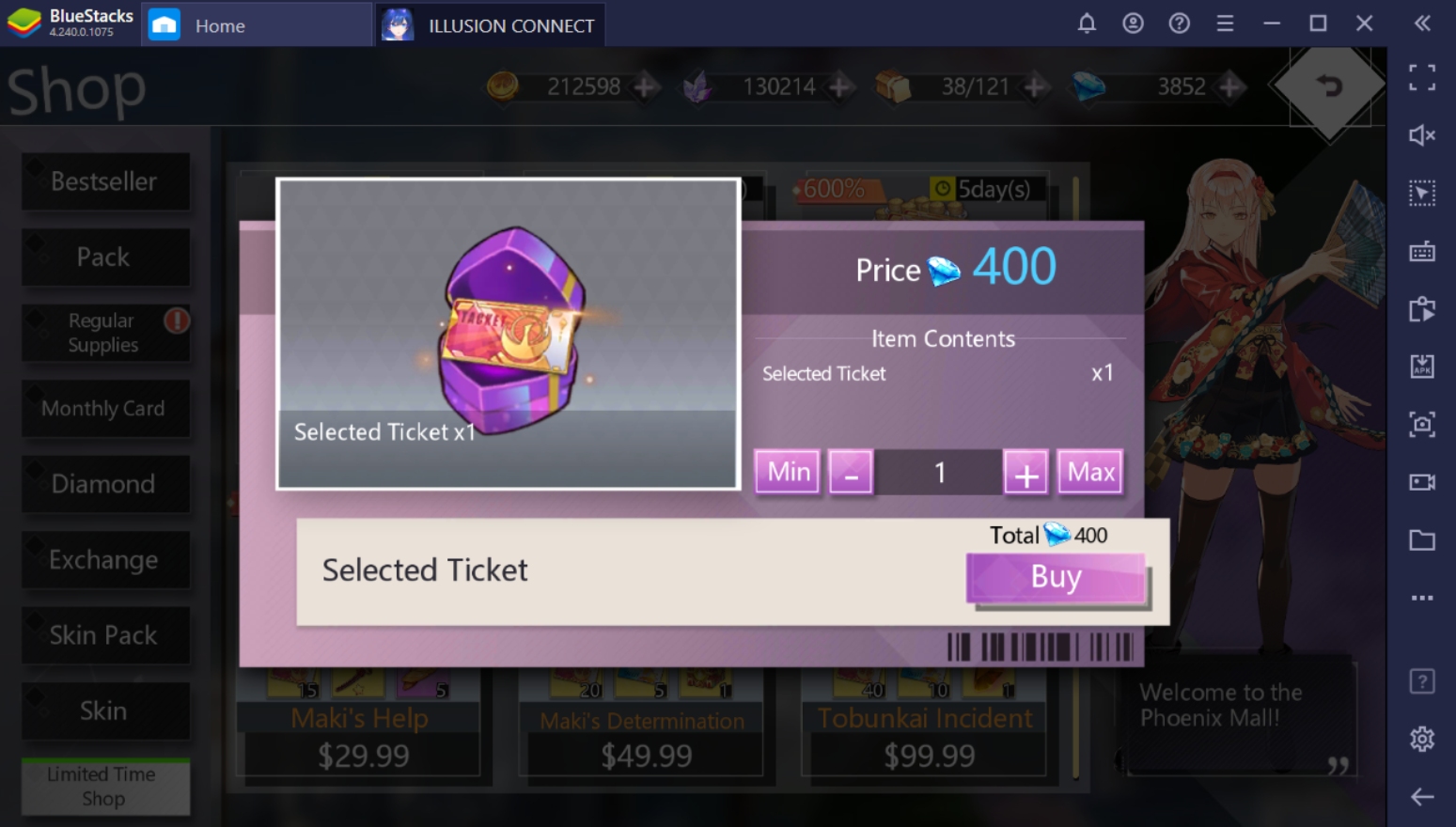 Illusion Connect always offers new events for players to enjoy and ensure that the game doesn't go stale with the same old grind. This is a game that players can immerse themselves in for the weeks to come without getting bored because of the sheer amount of things you can do. The only thing limiting your gameplay is the energy system. With the BlueStacks client's help, you can enjoy an upgraded experience on the Playstore for free!