Game Guides
Infinite Lagrange – How to Install and Play this Popular Space Exploration Sim on your Computer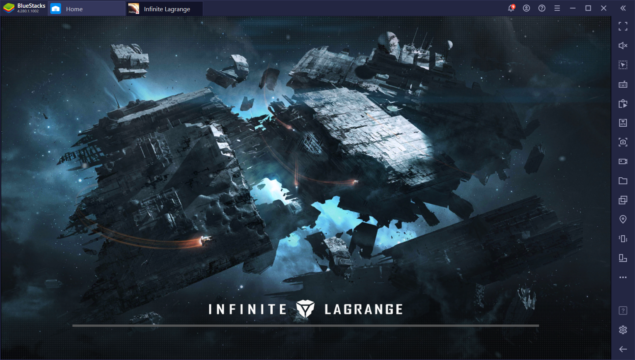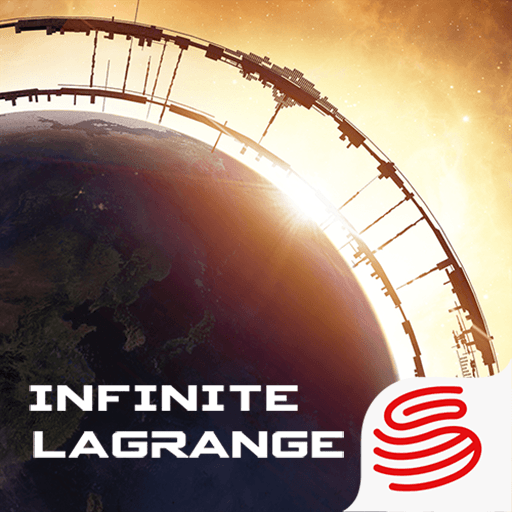 Infinite Lagrange just blasted off in the market, no pun intended, bringing all its spacefaring glory to everyone that wants to brave the unknown reaches of the universe and help create new colonies and empires among the stars. This new space exploration sim borrows elements from other games and genres, including war games like Rise of Kingdoms and State of Survival, and space games like Star Trek Fleet Command, and adds its own unique twist to the formula. The result is a game with RTS mechanics and base building, as well as lots of space exploration as you gather resources, build new starships, and deploy your various fleets across the system to participate in a variety of operations.
If you're a long-time mobile gamer, then you'll find many familiar elements in Infinite Lagrange. However, no other game does it quite like the folks at Netease did it, combining a presentation rife with sci-fi elements, cinematic cutscenes, storytelling, and lots of production value into every single action. As you're progressing through the tutorial, you'll see in great detail how the different elements of your space station come together for a common purpose. Whether you're cracking asteroids to gather their resources, or deploying a fleet to intercept a band of privateers, you'll be able to zoom in and take a close look at the actions unfolding.
In terms of gameplay, Infinite Lagrange is somewhat more of a grand strategy game, with actions being a bit more methodical than in the standard war game. Most actions in this game require you to open an operation, assign a fleet, and confirm your selection before your units actually take flight to their destination. In this sense, you can build a variety of different fleets for many purposes, such as creating squads of gatherers to mine for resources, peacekeeping patrols that you can deploy into certain areas to intercept and destroy roaming privateers, or multi-purpose fleets that can tend to a variety of situations.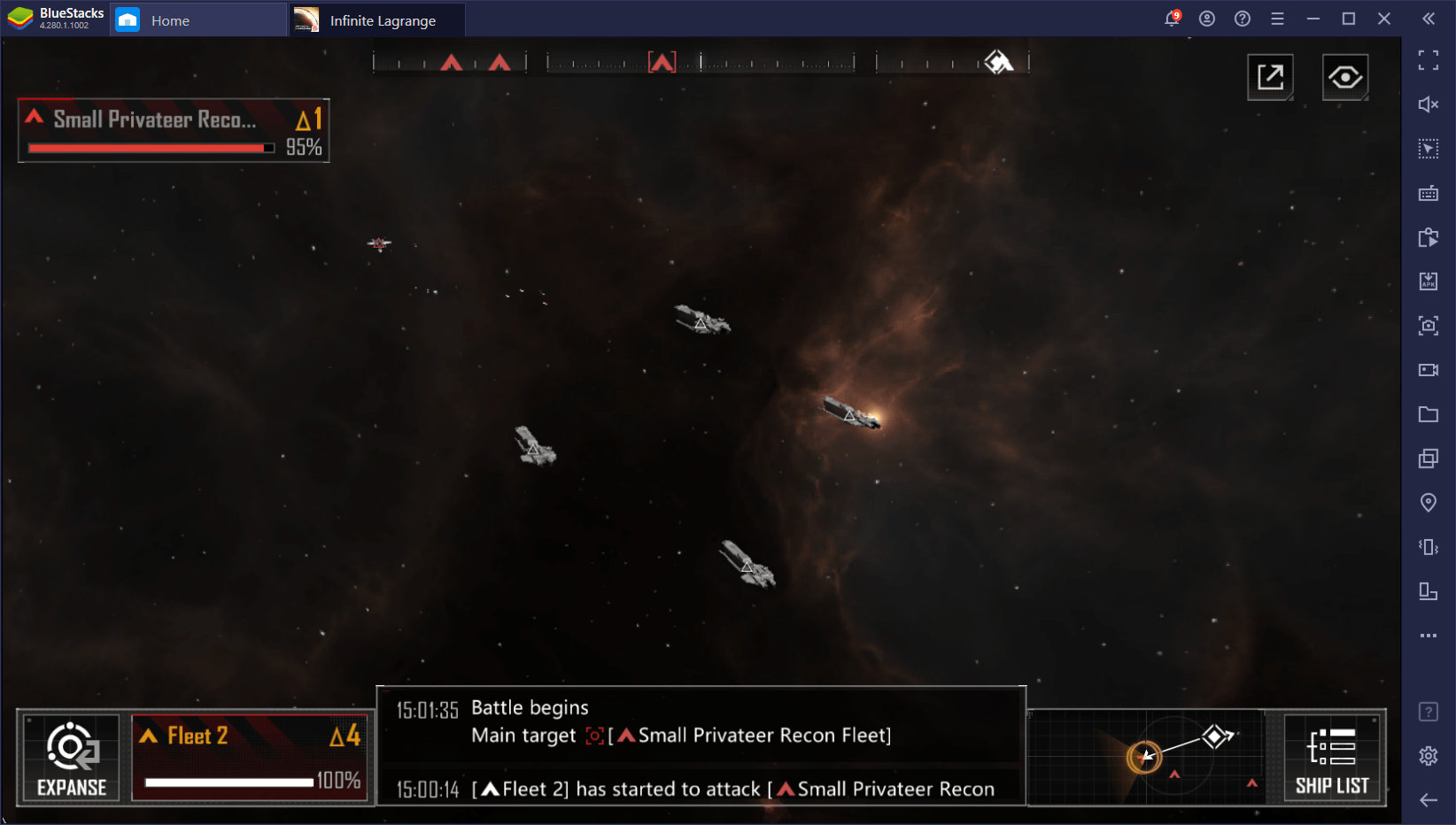 One of the strongest aspects of Infinite Lagrange, however, is its presentation, as this game boasts a fantastic sci-fi aesthetic with awesome graphics and animations. Especially if you play it on PC with BlueStacks, you can easily max out the graphical settings, and enjoy everything that this game has to offer.
How to Download and Install Infinite Lagrange on PC
In order to start enjoying this space exploration sim on your computer, you'll need to download BlueStacks, our powerful Android emulator. Follow these simple steps to get started:
Download and Install BlueStacks

on your PC.

Complete Google Sign-in to access the Play Store, or do it later.

Look for Infinite Lagrange using the search bar on the top-right corner.

Click to install Infinite Lagrange from the search results.

Complete Google Sign-in (if you skipped step 2) to install Infinite Lagrange.

Click the Infinite Lagrange icon on the home screen to start playing.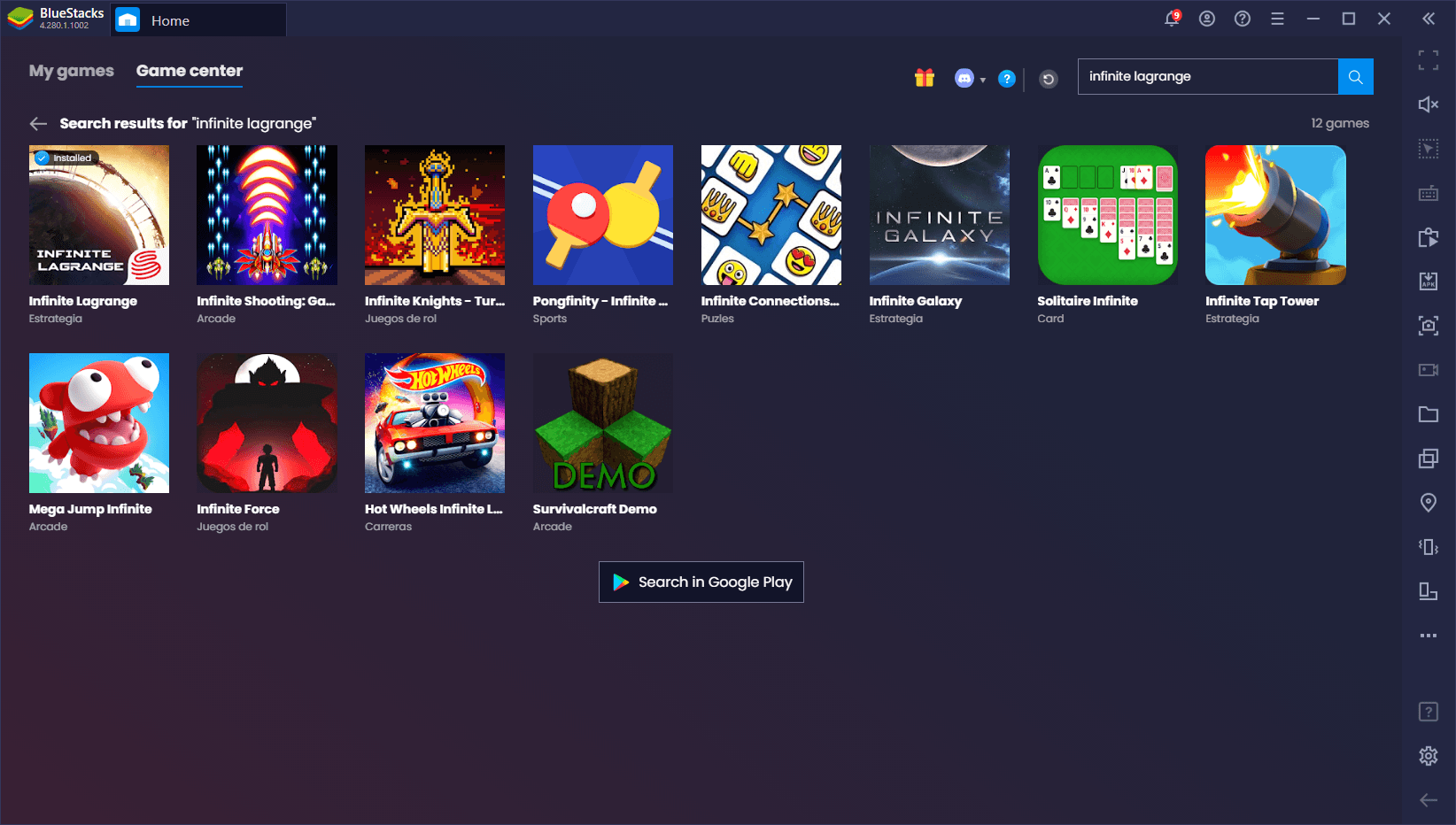 In just a few minutes, you'll be chilling among the stars in your colony, and helping it to grow and become one of the strongest and most powerful stations in the universe!