Game Guides
June's Journey on PC - How to Get the Best Experience with Our BlueStacks Tools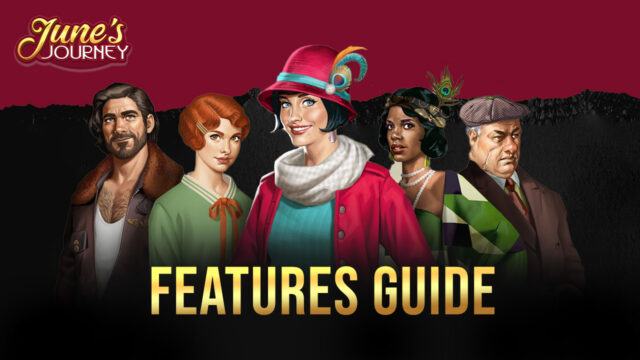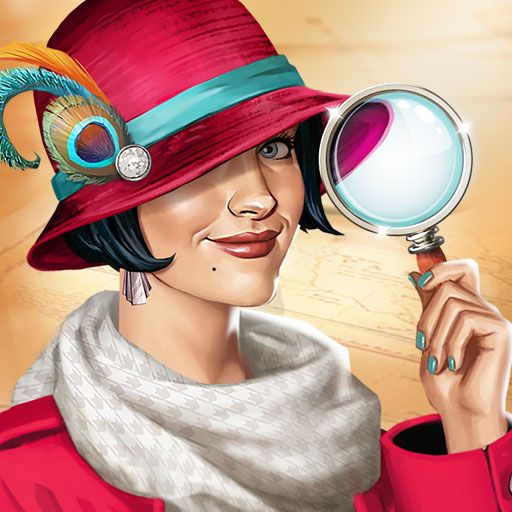 When it comes to casual games, or mobile games that feature simple yet addicting gameplay, June's Journey has to be one of the most unique titles out there. This game is about a daring young girl, June, traveling to her sister's estate after she and her husband died under mysterious circumstances. After this series of tragic events, it's June's job to care for her orphaned niece and discover the truth behind these unexplained deaths.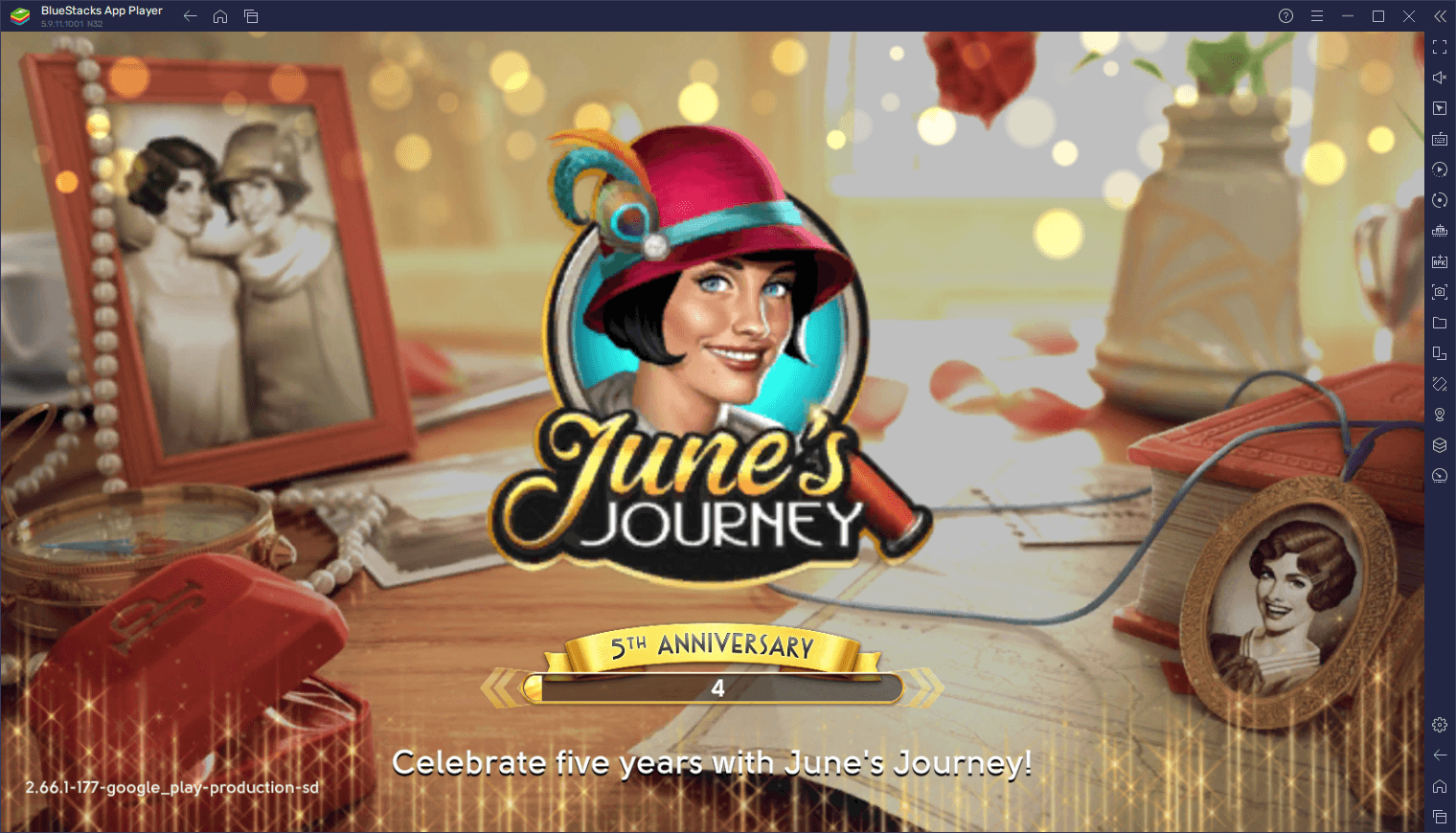 Despite the somber premise, June's Journey has a very unique gameplay loop, revolving around visiting different scenes and locales, and using clues to discover objects that are hidden in every scene. The gameplay itself is as simple as reading the clues, and then trying to find the object that they refer to—kind of like a "Where's Waldo?" but with a variety of different objects instead of just trying to find one small character among huge crowds. And after finding all the objects, you'll receive a score depending on your overall speed and performance, earning you valuable currency that you can use for a variety of purposes, such as decorating your estate with different types of furniture and decorations.
Despite this relatively simplistic gameplay, those who are looking to get the absolute best experience with this game will no doubt want to play June's Journey on PC with BlueStacks. While the game itself isn't very complex, the stages can get quite confusing later on. In this sense, being able to play on your large computer monitor will help tremendously in getting a much better view of the scenes, which in turn will help you to spot the hidden objects with ease and get the highest scores.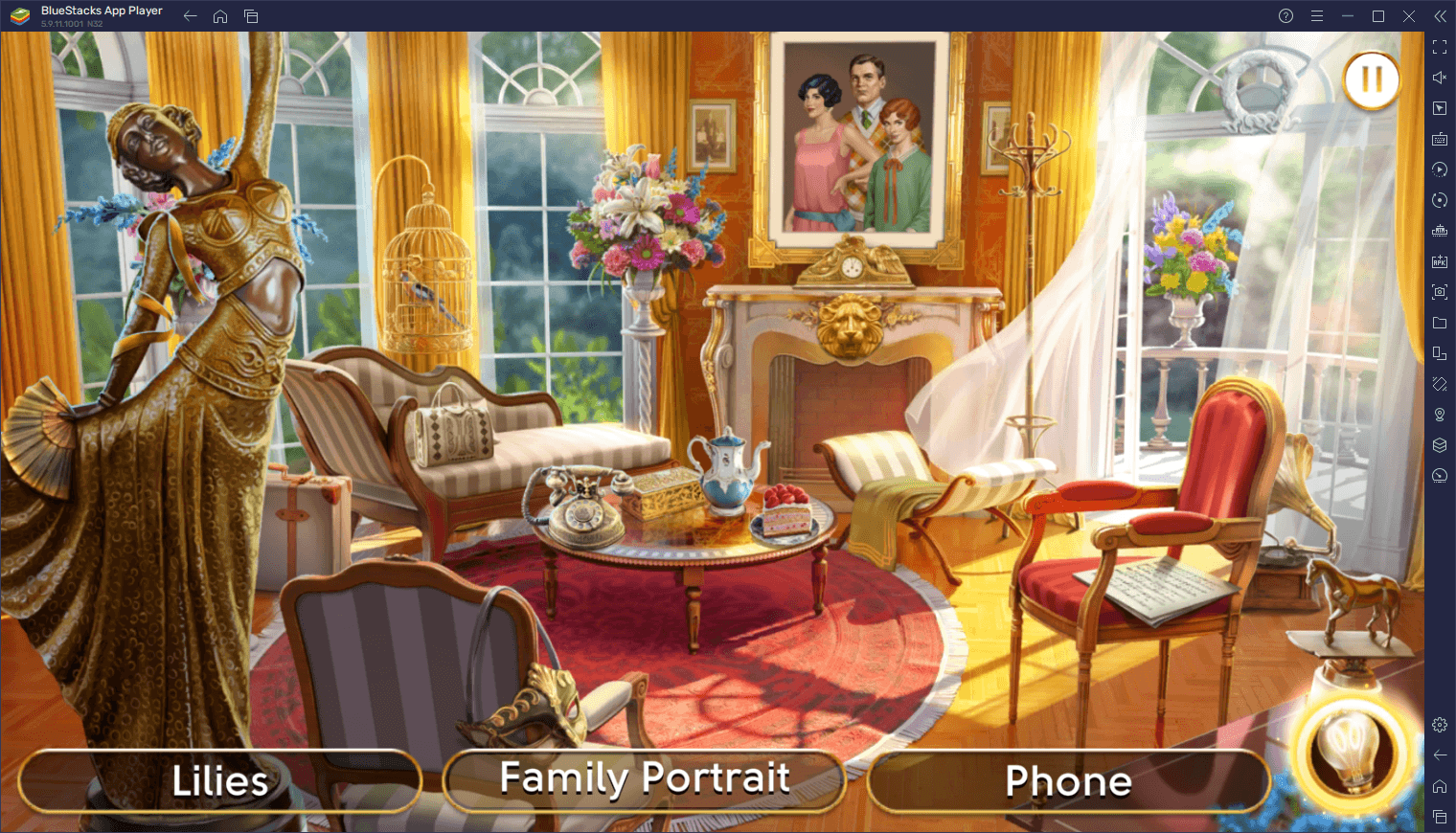 While our Android app player has a variety of features and tools to help improve your experience when playing any mobile game on PC, there are two that are particularly helpful when playing June's Journey. And in this brief guide, we're going to give a quick rundown on how to use them to get the most out of your game.
Play with Superior Keyboard and Mouse Controls
While a lot of your time in June's Journey is spent exploring the various scenes to find the missing objects, you'll also be out and about, taking strolls through the landscape and finding ways to decorate and furnish the various facilities. Regardless of what you're doing, there's a good chance that you'll be navigating through a variety of menus in order to get things done. And for cases like these, the BlueStacks Keymapping Tool can help wonders to improve your overall experience.
While BlueStacks inherently enhances your gameplay by letting you click on objects using your mouse instead of clunky touchscreen controls, it can also take this convenience even further by using the Keymapping Tool. This feature lets players create customized control schemes using their mouse and keyboard, which lets everyone control the game with shortcuts, just like in a regular PC game, instead of having to click or tap everywhere.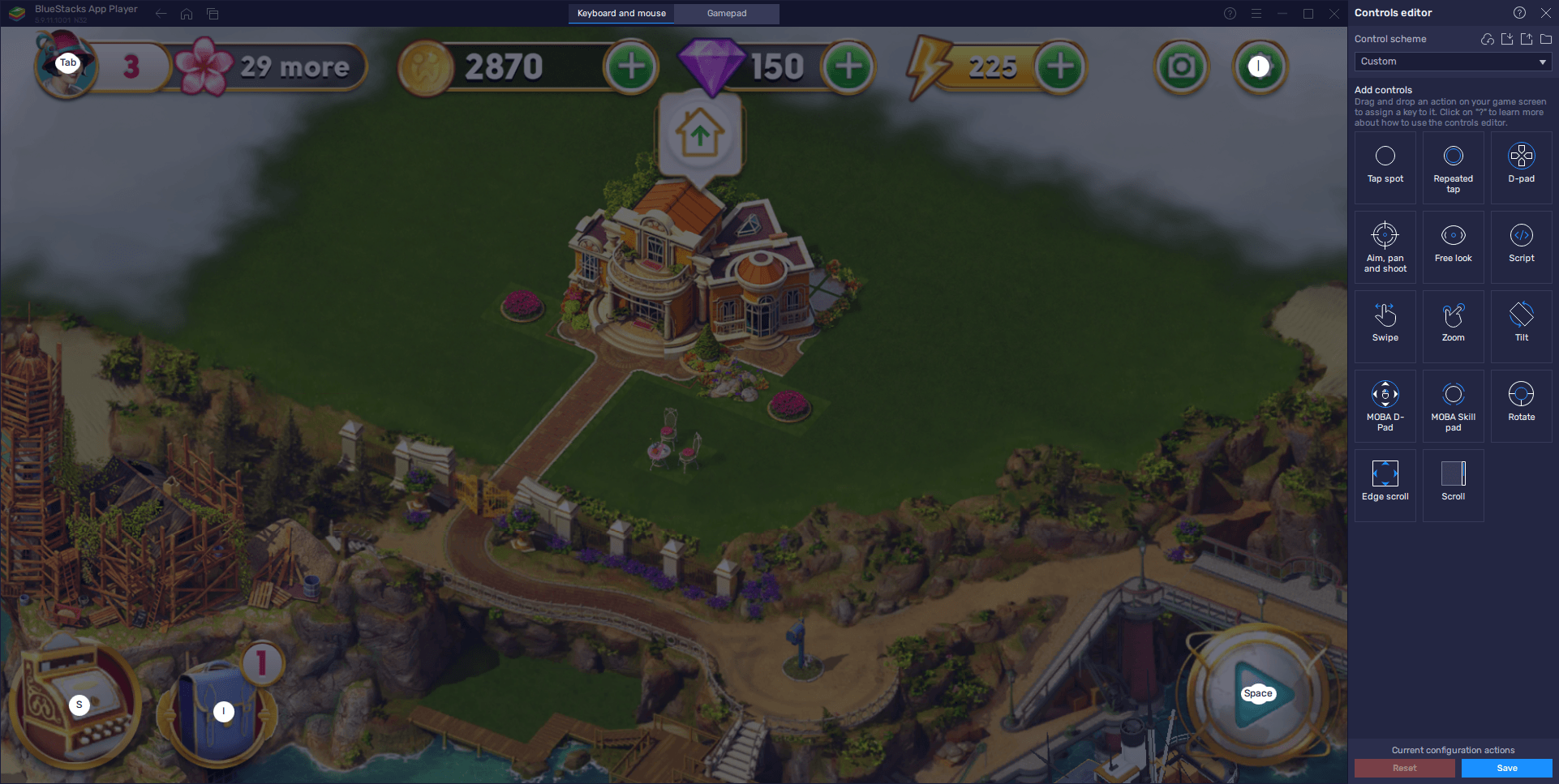 To access the Keymapping Tool, you simply need to press Ctrl + Shift + A while in-game, which will open the Advanced Editor screen. Using this feature, you can play a variety of different shortcuts anywhere on the screen, and then give each of these their own bindings, so that whenever you press the assigned button, the corresponding function will play out in the selected area.
This tool is perfect for streamlining the exploration controls in June's Journey, letting us access many features such as the shop, inventory, personal profile, and settings, with keyboard shortcuts.
Easily Alternate Between Different Games by Playing on Multiple Instances
June's Journey is, without a doubt, a casual game. Its levels are very simplistic and easy to play, and the game even has an energy system that limits how much you can actually play per session. Whether the latter system is good or bad is up to you, but the fact remains that this isn't a game meant to be played for long sessions, but rather a title that you keep around for when you have a few minutes to spare.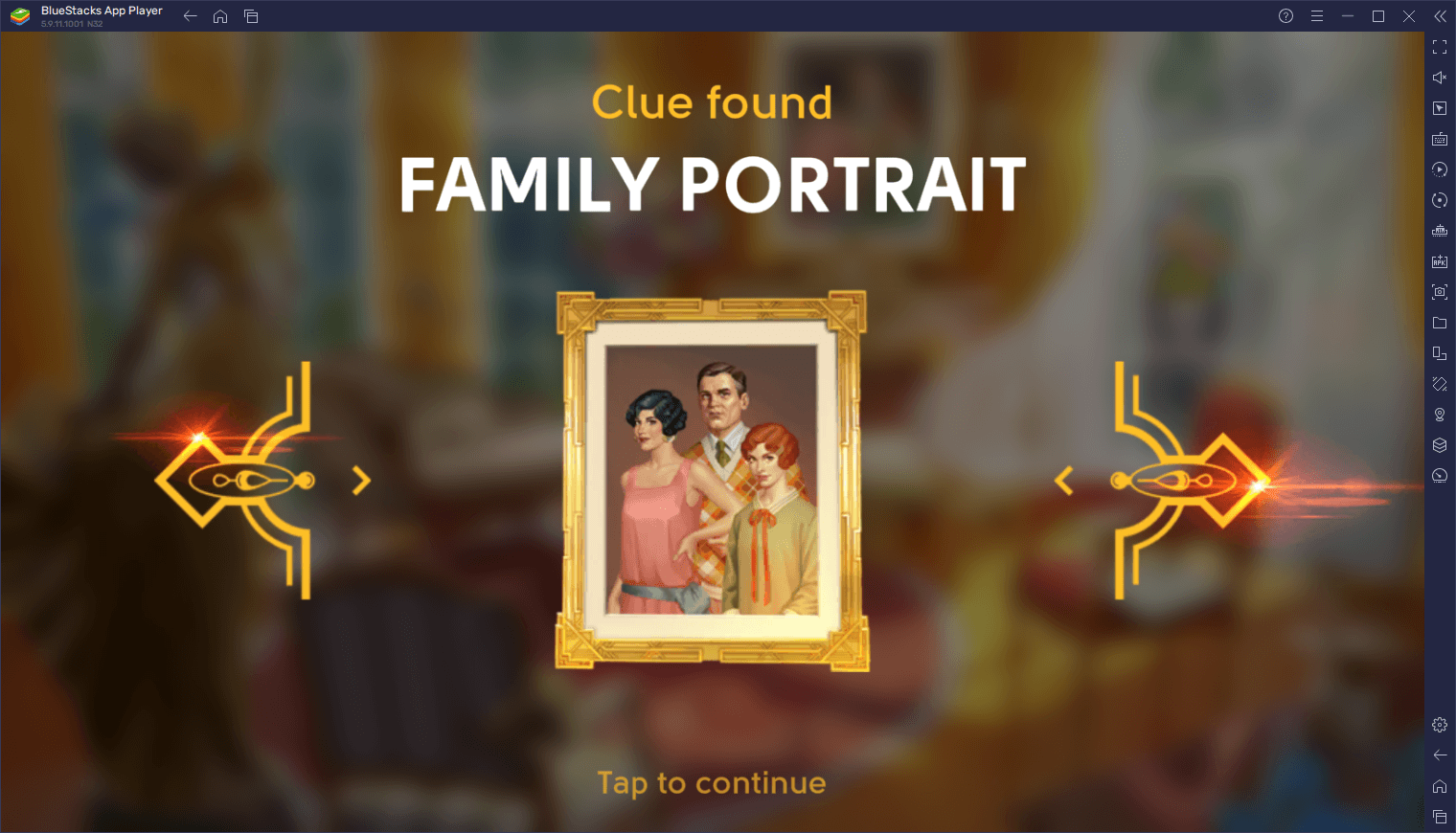 With that being said, June's Journey is the perfect game to play on PC with BlueStacks, since you can use the Instance Manager to run multiple games at the same time, and switch between them seamlessly. In other words, if you hit a wall in your "main" game, and need to kill a few minutes while waiting for something to finish, you can simply bring up another BlueStacks instance running June's Journey, and pass the time clearing some levels. Alternatively, if you run out of energy in June's Journey, you could bring up another game to play while you wait for it to refill.
To use the Instance Manager, you simply need to press Ctrl + Shift + 8 while on BlueStacks, which will bring up the instance panel. In this screen, you can check your list of instances, and is also where you can launch, close, edit, or even delete them. Moreover, to create new instances, you simply need to press on the "+ Instance" button on the lower left of the panel, and follow the instructions that will appear on-screen. Afterward, it's just a matter of installing the game you want to play on each instance, and you can easily swap between them without having to close any of them, or waste time switching accounts—you can even play the same game on multiple accounts at the same time!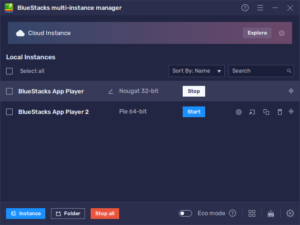 BlueStacks is the perfect platform for enjoying June's Journey on PC. Our emulator gives you all the tools that you might ever need to enjoy its simple yet fun gameplay on your large PC monitor, and with the best performance and visuals.