Game Guides
King of Avalon : Command Your Army to Victory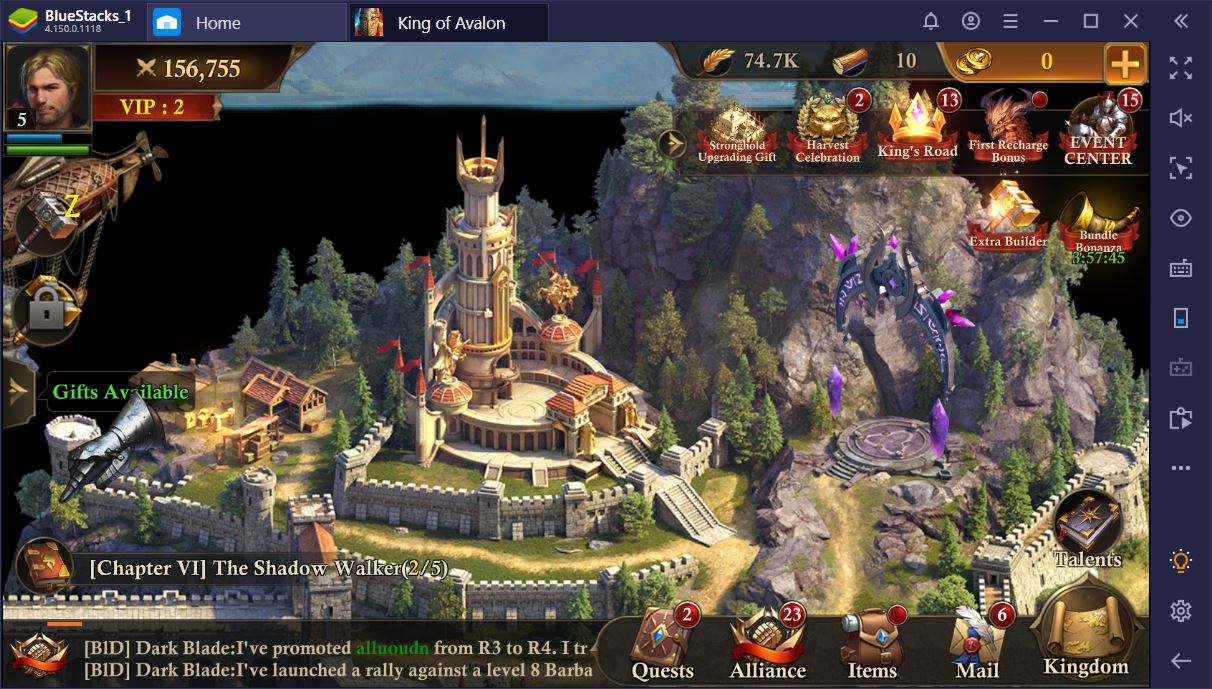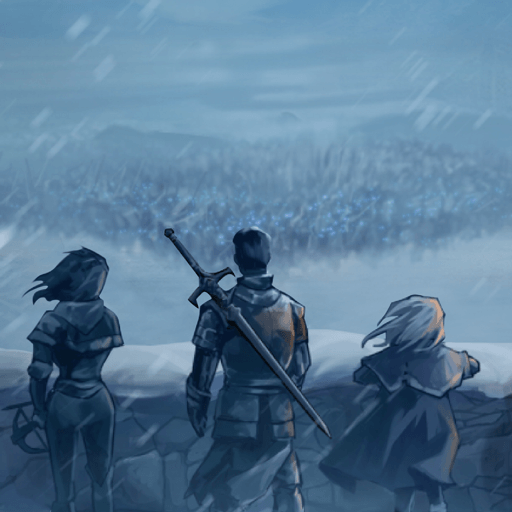 Quite a while back, we published a combat guide that introduces newbies to the basics of fighting in King of Avalon. Aside from the fundamentals of troop training, we also mentioned a few things you should definitely pay attention to when attacking other players, including their alliance, individual power, and so on. Now, it's high time we go a little deeper into troop composition.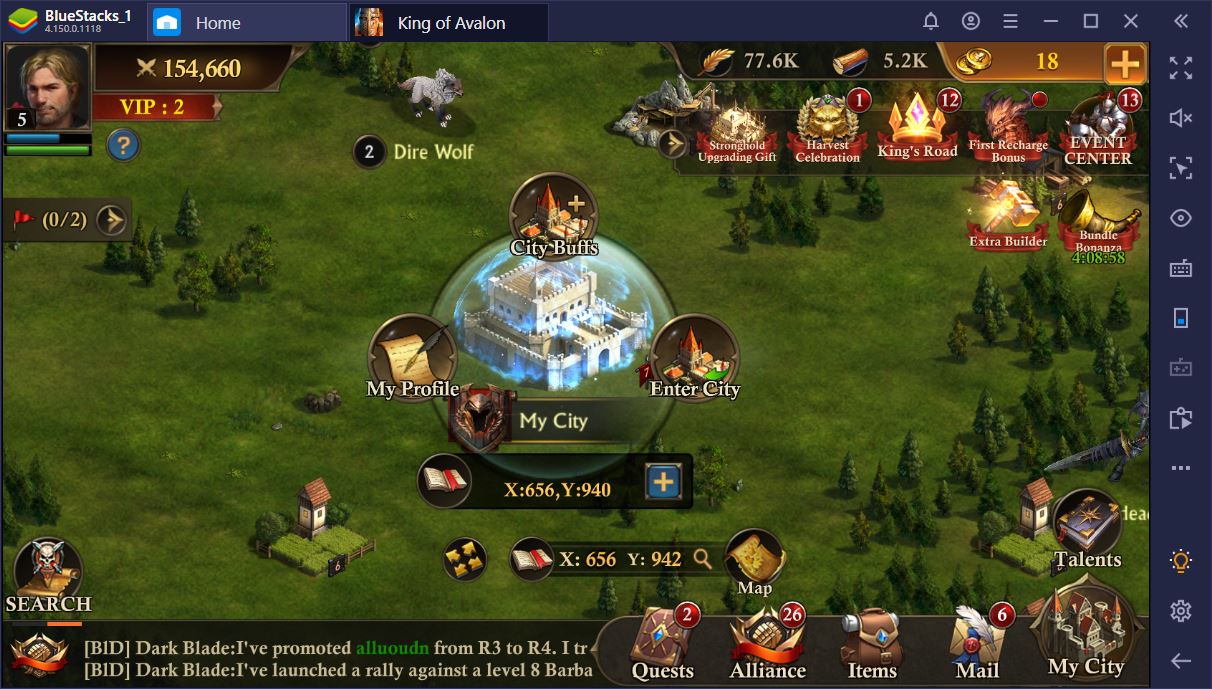 As you may have noticed, you can recruit different types of troops to make up your army. The former also have different tiers. The great news is that, the more advanced the units, the stronger they are. The not-so-great news is that high level units are much more expensive to train, which means you need to take better care of them. If you engage with a monster or a player who is stronger than you, the loss will be even more bitter.
A Case of Trial and Error
Since the community is yet to get its hands on the KoA game engine, we can't know for sure how various troop compositions impact the outcome of a battle. The next best thing is to experience as many combats as possible, write down the outcome, and then make small adjustments to see whether there are any changes. Fortunately, since the game was released a fairly long time ago, we have some baseline principles for you to follow.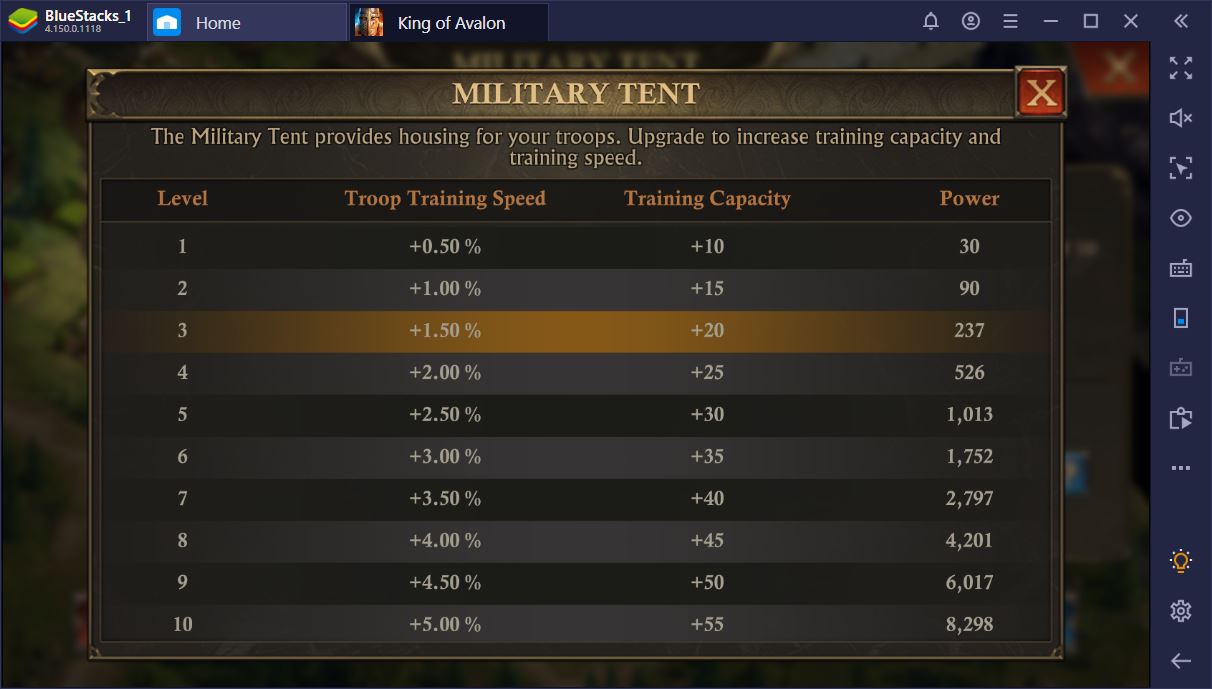 We mentioned in our guide to the Gold Event that you can adjust your troops in order to be more effective at killing monsters. To maximize your rewards for the event, it's important that you always aim for the highest-level monster you can take on with your primary march. From what we've been able to gather, these NPCs are defeated much quicker if you have about 20% Infantry, 25% Cavalry, and 55% Ranged.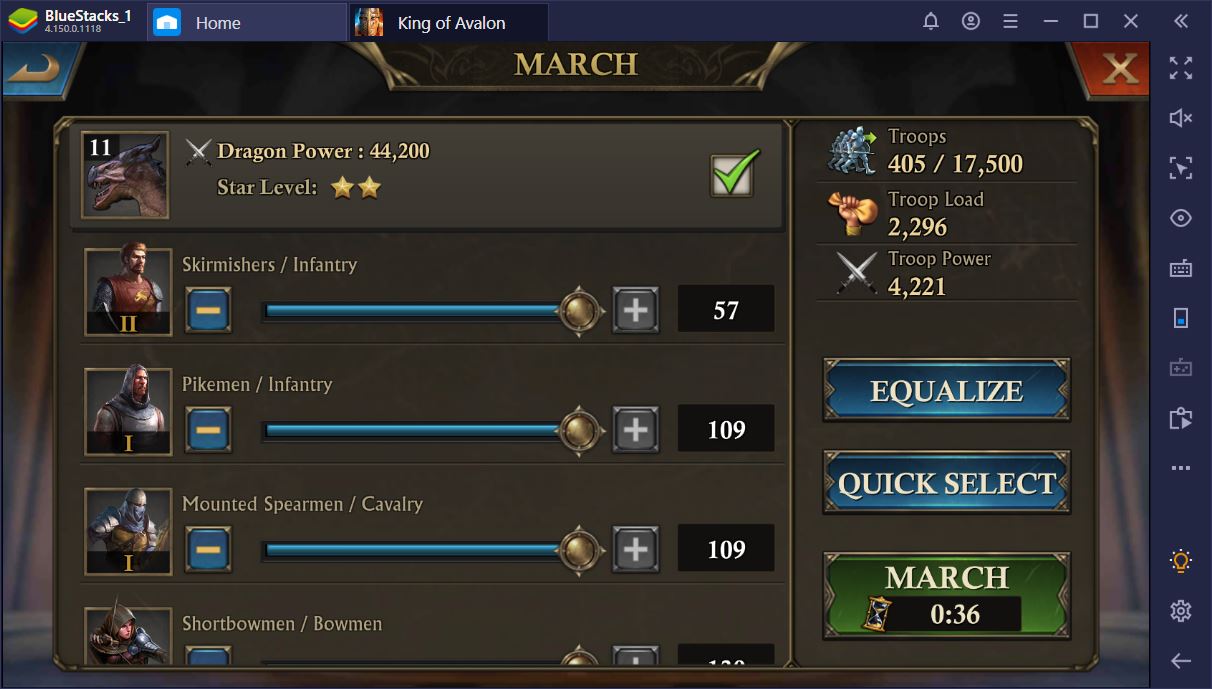 For instance, if you have a cap of 40,000 troops, you ought to hunt monsters with about 8,000 Swordsmen, 10,000 Mounted Swordsmen, and 22,000 Trackers. You can further cut your losses by dividing your frontline into 60% of your current-tier units and 40% of one tier lower. If you can do Swordsmen now, you can try attacking with 5,000 of them and 3,000 Scrappers. Most of the latter will die, but they'll be a whole lot cheaper to make.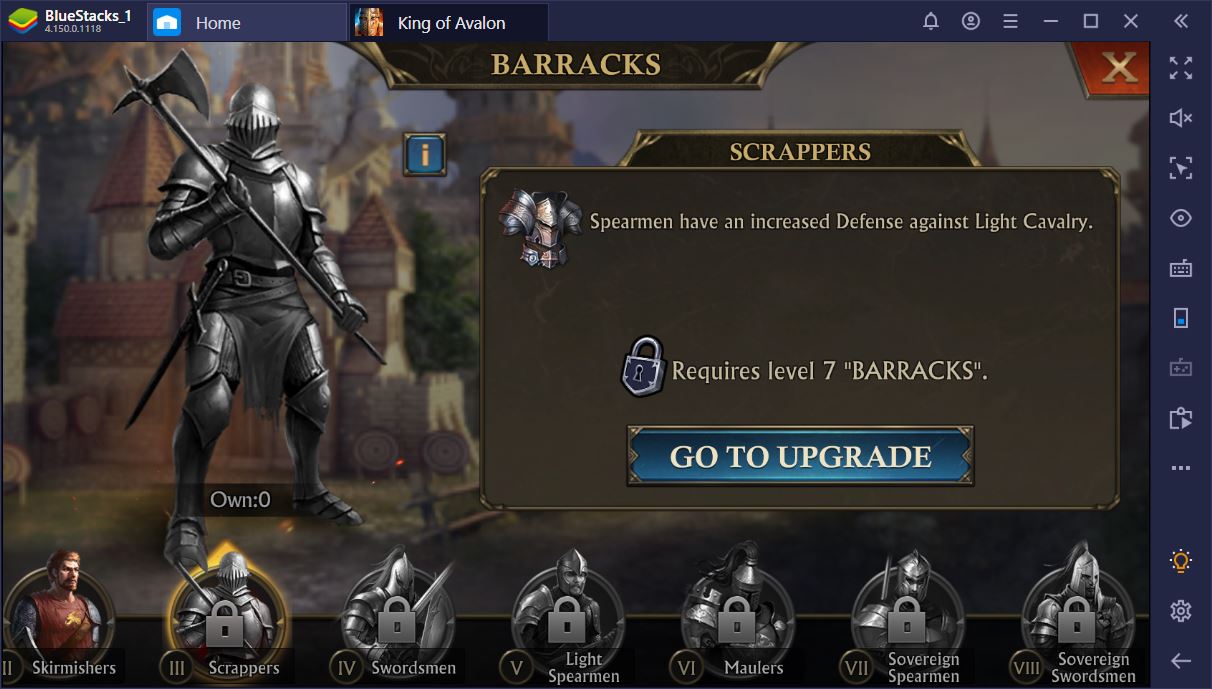 Before, you could easily attack just with Infantrymen and Ranged units, but one of the more recent patches fixed this mishap.
Barbarian Camp Strategy
After NPC monsters, the Barbarian Camps are probably the easiest and most productive kind of enemy you can attack. To defeat one of these, you'll have to rally it, which will demand 20 stamina on your part, and to kill its captain. If you fail to overthrow him, you'll have your stamina refunded. Conversely, you'll be rewarded with handsome resource items, barbarian chests (and bonus ones if you have a key for them) and even special event items during certain timeframes.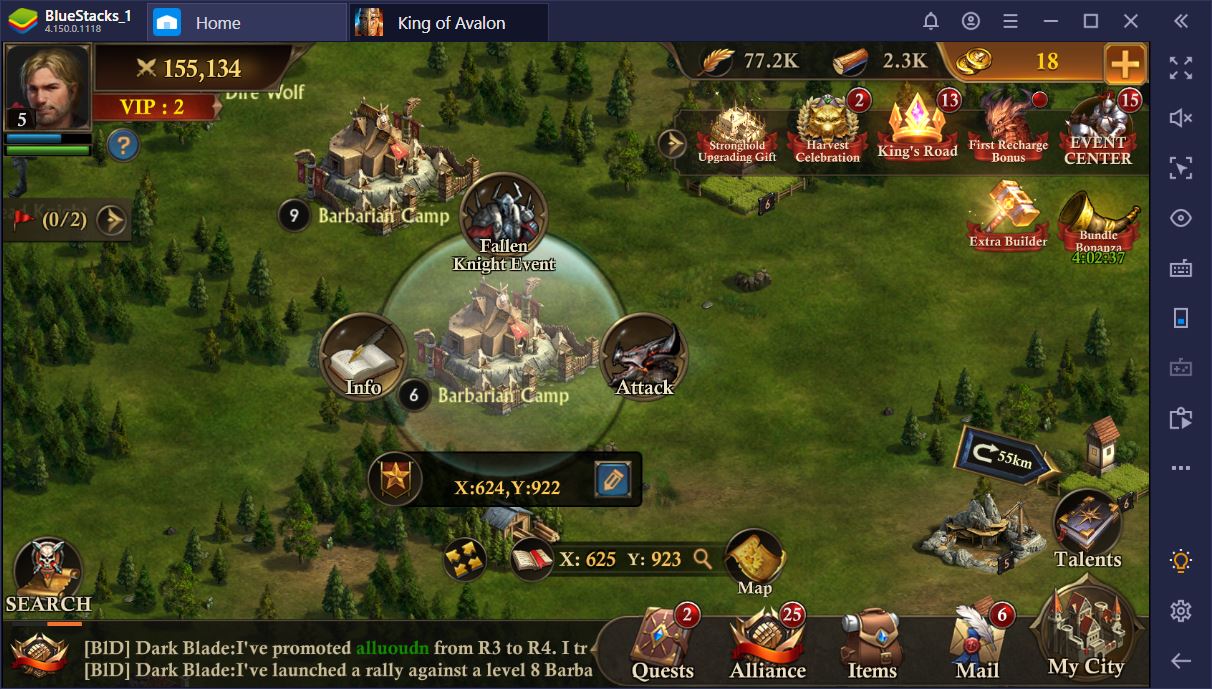 You'll need at least one more member of your alliance to join the rally, so make sure you're grouped up with active players. While Alliance Tech donations can significantly expand the size of rallies, Barbarian Camps are limited to a maximum of 6 players. To give you an idea of what you're fighting against, the captain is usually 1 level above or under that of his base. As you may have guessed, the higher the chief, the better the chests, the more plunder you get.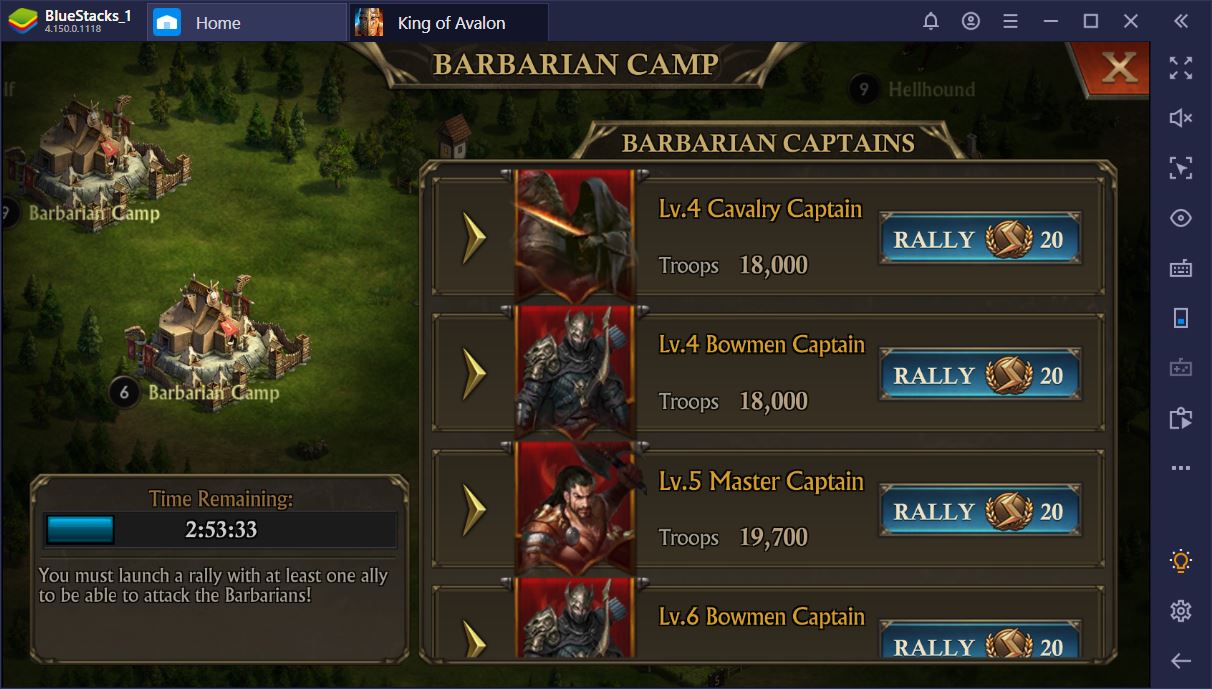 As far as we can tell, it's wiser to send two marches instead of a full one if and only if you are sure you can defeat the captain you're currently attacking. The main reason why this makes sense is the fact that each of the 6 rally slots in a barbarian camp has a limited amount of resources assigned to it. With regards to the troops that you ought to send out, the best thing to do is to look at the details of the captain in the camp. If they command mostly archers, you're better off sending only footmen and cavalry. If they have cavalry, spearmen and archers should do the job.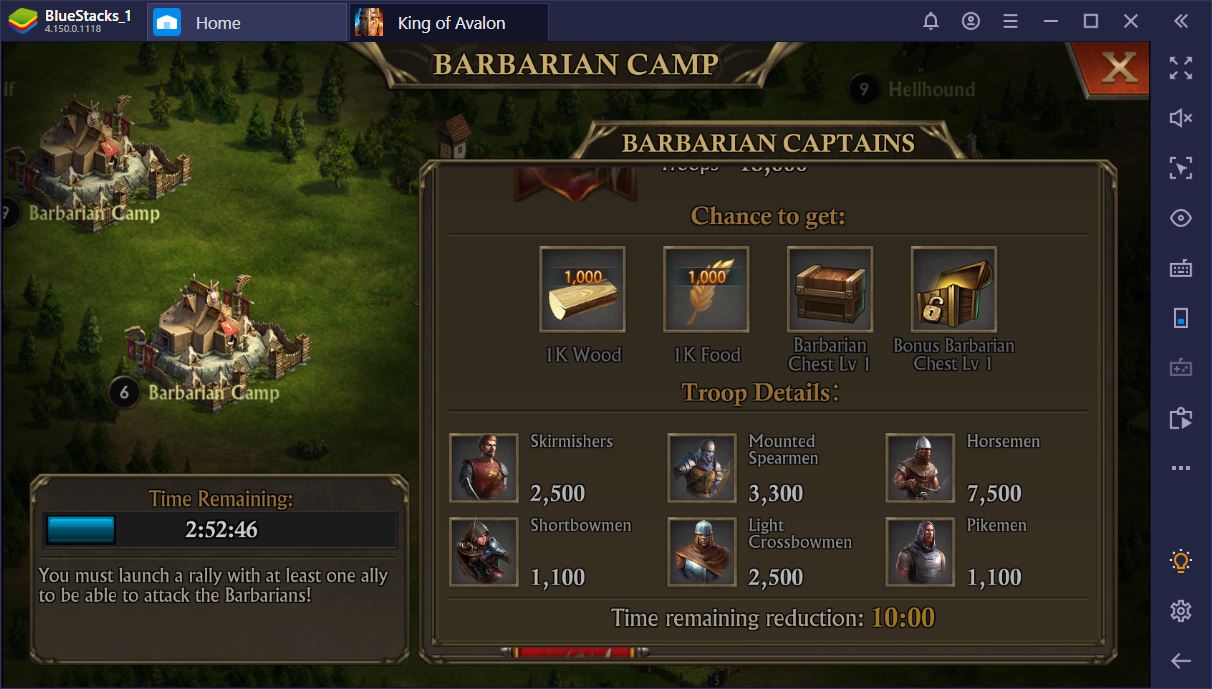 For barbarians with more warriors, heavy cavalry usually wipes them out, while spearmen and siege units are best defeated by your ranged battalions. While Infantry is useful as a line of defense, they're not that good against BCs, so keep them to a minimum (10 to 15%). Unlike with players, siege units tend to be useless, since they're focused either on taking out defensive or offensive traps.
PvP Compositions
One unique aspect about high-level combat in King of Avalon is the fact that everyone seems to be using a mix of literally all tiers of units, from Pikemen and Skirmishers to Crushers and Frozen Spearmen. We see this carnival of units in PvP confrontations due to the law of diminishing return – one thing we know applies to the damage algorithm of KoA. As such, you need to keep in mind that using more of a single type of unit won't guarantee the same utility.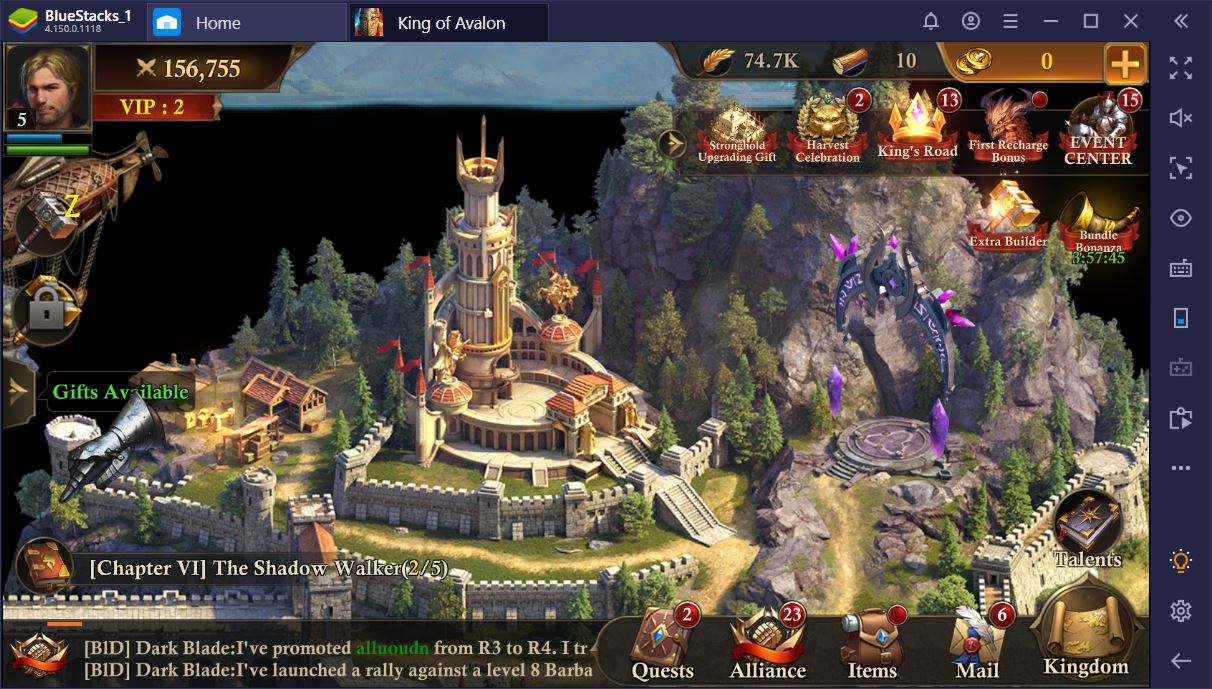 To maximize damage and reduce losses, you ought to figure out a composition that best addresses your opponent's current army. The stronger they are, the more Infantry you'll need, since their main purpose is to defend the remainder of your army. The spire is a great mechanic you can use to test out different compositions. Our advice is to maintain the same preset that you're using for monsters and, within each type of unit, introduce several layers of lower-tier ones.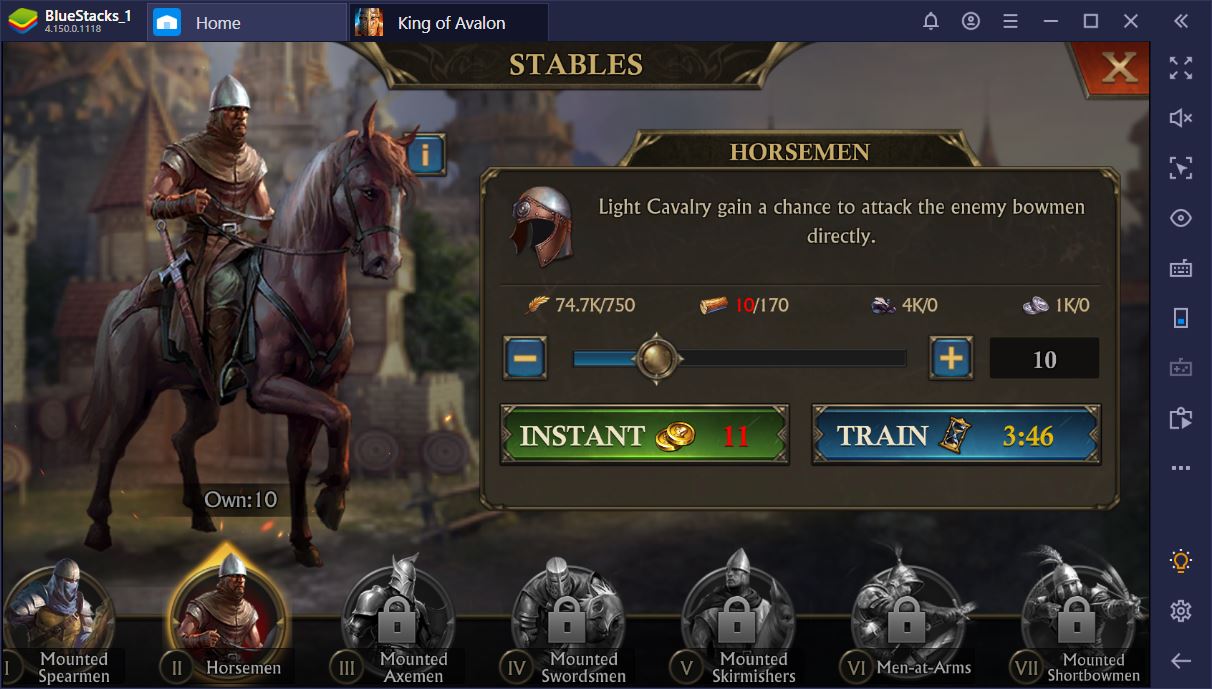 For example, if you're sending out 22,000 Ranged units, you ought to have 40% of them (8,800) max tier, 30% the one right under (6600), 20% of two tiers lower (4400) and 10% of three tiers lower (2,200). Aside from maximizing your damage output, losing 2200 Shortbowmen + 1000 Light Crossbowmen (for example), will be much more manageable than losing 2,000 Raiders and 1,000 Trackers.
Especially if you have more than one account, playing King of Avalon of BlueStacks will help you easily coordinate rallies, while also successfully defending against aggression. Use this information to your advantage, as it will help you defeat strong enemies by attrition. Lower-tier units will always die before higher-tier ones, so, aside from a balanced army composition, don't forget to abide by the ratios of diminishing return.