Game Guides
King of Avalon on PC – How to Use Our BlueStacks Tools to Build the Strongest Empire with Ease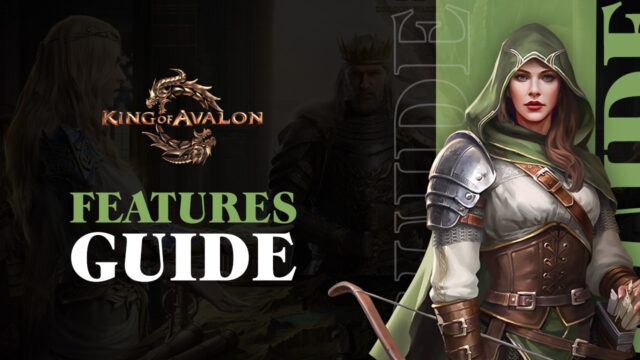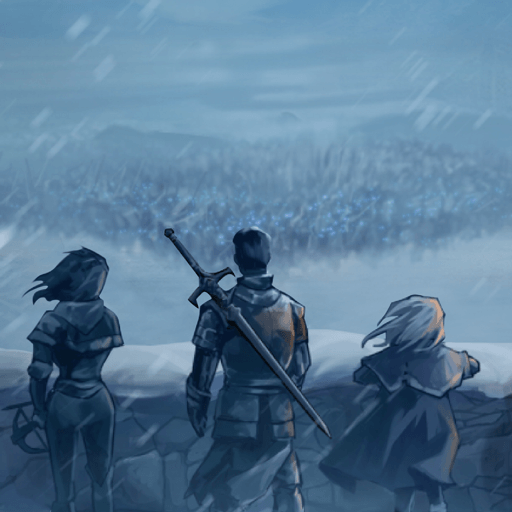 King of Avalon is a game that, ever since its inception, has been constantly getting updated and revitalized with new content patches. In the most recent years, the game went from being a simple strategy conquest title with a gimmick revolving around raising and training your own dragon, to a full-blown cinematic experience with multiple game modes revolving around both PvE and PvP combat, while also retaining its city building and strategy gameplay aspect that made it popular in the first place.
One of the aspects that remained unchanged about King of Avalon, however, is that, since it's a strategy conquest game, most of its interactions take place through a wide variety of menus. In other words, everything you'll do—from building and upgrading your structures, training your armies, and venturing into the world map, among others—will happen through a corresponding menu interaction. As such, the best way to enjoy this game is by playing King of Avalon on PC with BlueStacks, since our Android app player can give you the best controls by allowing you to use your mouse and keyboard. And this is without mentioning that going through menus is much easier when you do it on a large computer monitor, instead of a small phone screen.
However, aside from a superior control scheme and being able to play a much larger screen, BlueStacks has a variety of tools through which you can significantly enhance your gameplay experience in King of Avalon even further. Some of these tools, however, might require a bit of setup and knowledge in order to use them correctly. To this end, we've decided to create this BlueStacks usage guide for King of Avalon, where you'll be able to learn some of the most important ways in which our emulator can improve your gameplay experience.
Let's begin!
Simplify Menu Navigation With Keyboard Shortcuts
As we mentioned above, King of Avalon is played mainly through a variety of menus and panels, which is where you'll be giving out orders and sending out your troops on combat and gathering expeditions, not to mention that you'll also be controlling your heroes in the exploration sections through similar menu-based controls as well. In this sense, you would benefit tremendously from the Keymapping Tool, a feature through which you can create customizable and versatile control schemes using your mouse and keyboard.
To access this feature, you can press Ctrl + Shift + A while in-game, which will bring up the Advanced Editor screen where you can view your current controls, modify them, and even remove them or add new ones.
To change your controls, you simply need to click on the shortcut you want to change, followed by pressing the key you want to swap it with. Moreover, to add new controls, you can drag the desired function from the panel on the right and drop it wherever you need it on the screen, followed by giving it a binding by clicking on it and pressing the desired button. Once you've created your controls, remember to click on "Save changes" on the bottom right to implement your tweaks.
With these controls, you'll be able to give orders and manage your empire using keyboard shortcuts, instead of having to click everywhere on the screen.
Become a One-Person Army by Playing on Multiple Instances
When it comes to these types of games, the key to becoming the strongest is often to find an active alliance that can help watch your back while you're offline, while also supporting your development when you're actively playing. However, one of the hardest things in these games is finding the said alliances, without them breaking apart after a few days or weeks, leaving you alone and vulnerable.
With BlueStacks, however, you don't need to worry about finding a group of players to support you, as you can simply use the Instance Manager to create multiple instances of our emulator, and use them to access King of Avalon on several different accounts at the same time. The result is that you can become a one-person army without having to rely on other players.
To use the Instance Manager, you can press Ctrl + Shift + 8 to bring up the instance panel. In this menu, you'll be able to check your list of instances, as well as run or close them, and even modify their settings or delete them outright. Similarly, by clicking on the "+ Instance" button on the lower left of the panel, you can follow the instructions to create as many instances as your PC can handle, keeping in mind that each simultaneous active instance consumes additional RAM and CPU resources to maintain.
Once all your instances are up and running, simply download and install King of Avalon on each, and start developing your multiple cities until the point when you can create your own alliance. Afterward, make sure to add your different accounts to the alliance, so that you can start enjoying the benefits, without having to rely on other players.
Automate the Grind With Powerful Macros
One crucial aspect of most conquest games is the resource management. Specifically, the fact that you'll never be able to passively produce enough resources, so you'll need to constantly gather materials from the world map if you want to keep your development ongoing. This action requires constant monitoring and uptime on your end, since you manually need to send out your troops to gather every time they return from their trips. As such, the more diligent you are, the better your results and the easier it will be to develop your towns.
With the BlueStacks Macro Recorder, you can effectively automate the entire process of sending out troops to gather, simply by recording yourself doing it once. All you have to do is press Ctrl + Shift + 7 to open the Macro Manager, and then click on "Record new macro" to start recording. In this sense, with the recorder running, you can perform any action you wish to automate—such as sending out your army to gather a specific resource—and then use the resulting macro to automate this action on subsequent occasions with the press of a button.
Your creativity is the limit to what you can achieve with a well-placed macro in King of Avalon. From gathering food, wood, and other resources, to seeking out and eliminating neutral enemies on the world map, you can automate basically every aspect of your farming with our BlueStacks tools.