Game Guides
A Beginner's Guide to League of Angels: Chaos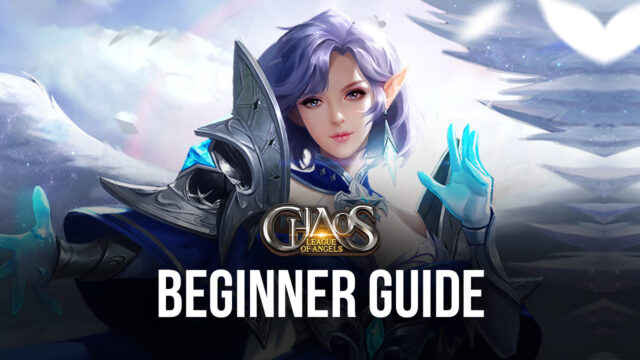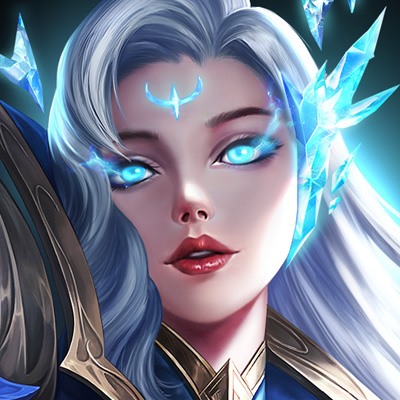 The world is in chaos and it is all up to you to bring back order and prevent further destruction. Embark on a legendary journey now when you play League of Angels: Chaos on your PC or Mac with BlueStacks. When you first begin your adventure, it feels like a simple RPG experience however things become more complicated as you progress through the journey.
In this beginner's guide, we'll help you get started with all of the important things that you need to know about League of Angels: Chaos. You will learn about hero classes, important features, essential resources, character stats and skills, companion angels and mounts, and main quests and auto-combat.
Classes
League of Angels: Chaos allows you to choose one of three classes: the Dragoon, the Mage, and the Archer. Each class has its own set of skills that they use to fight enemies.
You can always experiment with different classes to see which playstyle is right for you. BlueStacks makes this easier with the Multi-instance tool which allows you to reinstall the game and play a new account on a new virtual Android device.
Important Menus
The user interface of League of Angels: Chaos can become cluttered as you progress through the game and unlock new features. There are several important features in the game that you must frequently check out.
Character –

view important information about your character here such as their level, class, attributes, and their BR (how strong they currently are). This is also where your character can consume items called fruits which increases their ATK, HP, Pierce, and DEF attributes.
Forge – enhance and refine your character's current gear. Know more about equipment in League of Angels: Chaos and how to upgrade and craft them in this guide

.
Alliance –

join or create an alliance that can help you in your journey. Upon joining an alliance, you gain access to new features such as Alliance Skill, Alliance Storage, and Alliance Event. This is also where you can donate resources as contributions to your alliance.
Settings –

adjust the game's multiple settings such as graphics settings, FPS limit (set to 45 FPS by default; it's advised to change it to 60 or 90 for a smoother experience), audio settings, and block settings. This is also where you can recalibrate auto-combat settings.
Inventory –

view your acquired equipment and items. Your inventory has a limited capacity and once full, items must be moved to the Warehouse which also has its own storage capacity. You can also recycle surplus equipment in exchange for Diamonds here.
Shop –

buy valuable items with Diamonds, Gold, or Bound Gold or purchase microtransactions with real money. The shop has daily and weekly limited offers where items are sold at discounted prices.
Angel –

select which Angel to take with you during battle and train them to become stronger and unlock new skills to take down enemies.
Terrestrial –

select and upgrade your Mount and Spirit companions to help you in dealing with enemies.
Treasure –

gives attribute upgrades to your character through Holy Artifact, Glyph, and Witcher features.
Auction –

compete with other players in bidding the most Diamonds or Gold for extremely high-quality equipment
Skill –

view the skills that your character uses and its specific effects on enemies. This is also where you can upgrade skills using a Skill Scroll.
Resources
You'll be using plenty of resources in League of Angels: Chaos to purchase various useful items and more importantly, upgrade your character and their companions.
Diamond is the main currency of the game and it is used to buy items from the shop and also buy temporary buffs. This is one of the easiest-to-acquire resources in the game as it can be acquired by completing main quests and other game modes.
Gold and Bound Gold are the premium currencies of the game and it is used to buy very exclusive items and can also be used as an alternative to Diamond if given the choice. Gold and Bound Gold can primarily be acquired by purchasing microtransactions.
EXP is used to level up your character and can also be acquired from completing main quests and also multiple other side quests. Leveling up in the game is important as you can unlock new features to help you in your adventure.
To know more about acquiring the essential resources of League of Angels: Chaos, read this dedicated guide on resource collecting features.
Character Stats and Skills
Your character is defined by numerous characteristics but the most important of them all are their attributes and skills.
A character has basic attributes and special attributes. The basic attributes are HP, Attack, Defense, Pierce, Critical, Tenacity, Accuracy, and Evasion. These can be upgraded through various methods in the game. The special attributes are more specific attributes that can usually be acquired from character outfits. Examples of special attributes are DMG Amplify, Crit Rate, Crit Damage, Crit Resist, and much more.
Each class has a set of skills that consists of General Attack, Single-target Ranged Skill, AOE (Area of Effect) skill, Enhanced AOE skill, Quick Movement Skill, and Control skill. The movement and damage values of these skills can differ depending on the class. Additionally, these skills can also be upgraded with an item called a Skill Scroll.
Quests and Auto Combat
The world is packed with questlines and diverse enemies to fight.
Everything from the taking of paths to the fighting with enemies can be done automatically through the game's combat system. You can choose to switch between auto and manual combat anytime. When farming for EXP, auto-combat is highly recommended to make the process more convenient.
The game's quests consist of main story quests and a myriad of side quests such as Angel Quest, Alliance Quest, Bounty Quest, and much more. These quests can be done automatically through the game's auto-combat system.
Angels and Mounts
Your character can be accompanied by companions which can help fight enemies or traverse the world.
Angels are powerful beings that can be called into battle for support and can be called back after a cooldown period ends. They have their own attributes and skills and can be upgraded by training them and consuming a resource called Angel's Divine Origin. New angels can be unlocked by completing an Angelic Revelation which requires you to satisfy three conditions.
The mount makes traveling faster. They also have their own attributes and skills that can be upgraded with Mythical Creature Mark.
The spirit is an animalistic companion that also supports you in fighting enemies during battle. Unlike Angels, spirits do not have a cooldown period and always stay by your side. They can be upgraded with Spirit Origin.