Game Guides
How to Install League of Angels: Chaos on PC or Mac with BlueStacks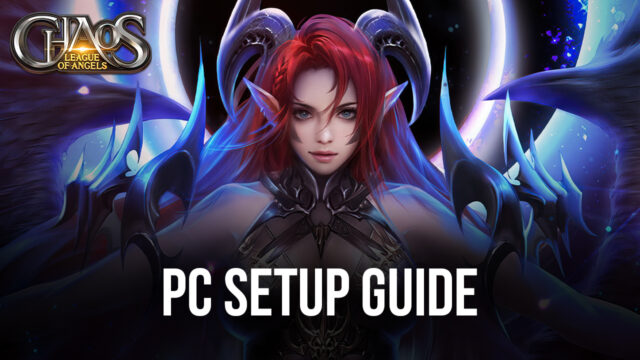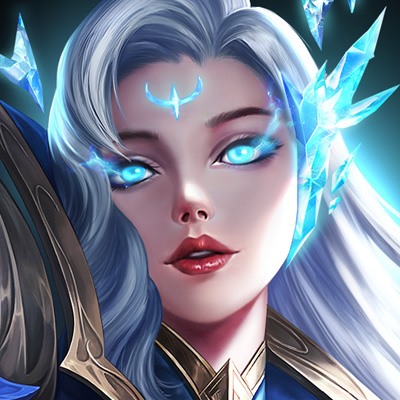 The world nears total annihilation as the Ragnarok takes over and puts all beings in danger. Take the role of a champion of the gods and restore order in the world when you play League of Angels: Chaos, an electrifying action-fantasy MMORPG developed by Youzu (Singapore) Pte. Ltd, the same studio that brought you the Infinity Kingdom and Dynasty Origins: Conquest.
How to Install League of Angels: Chaos
Download and Install BlueStacks

on your PC.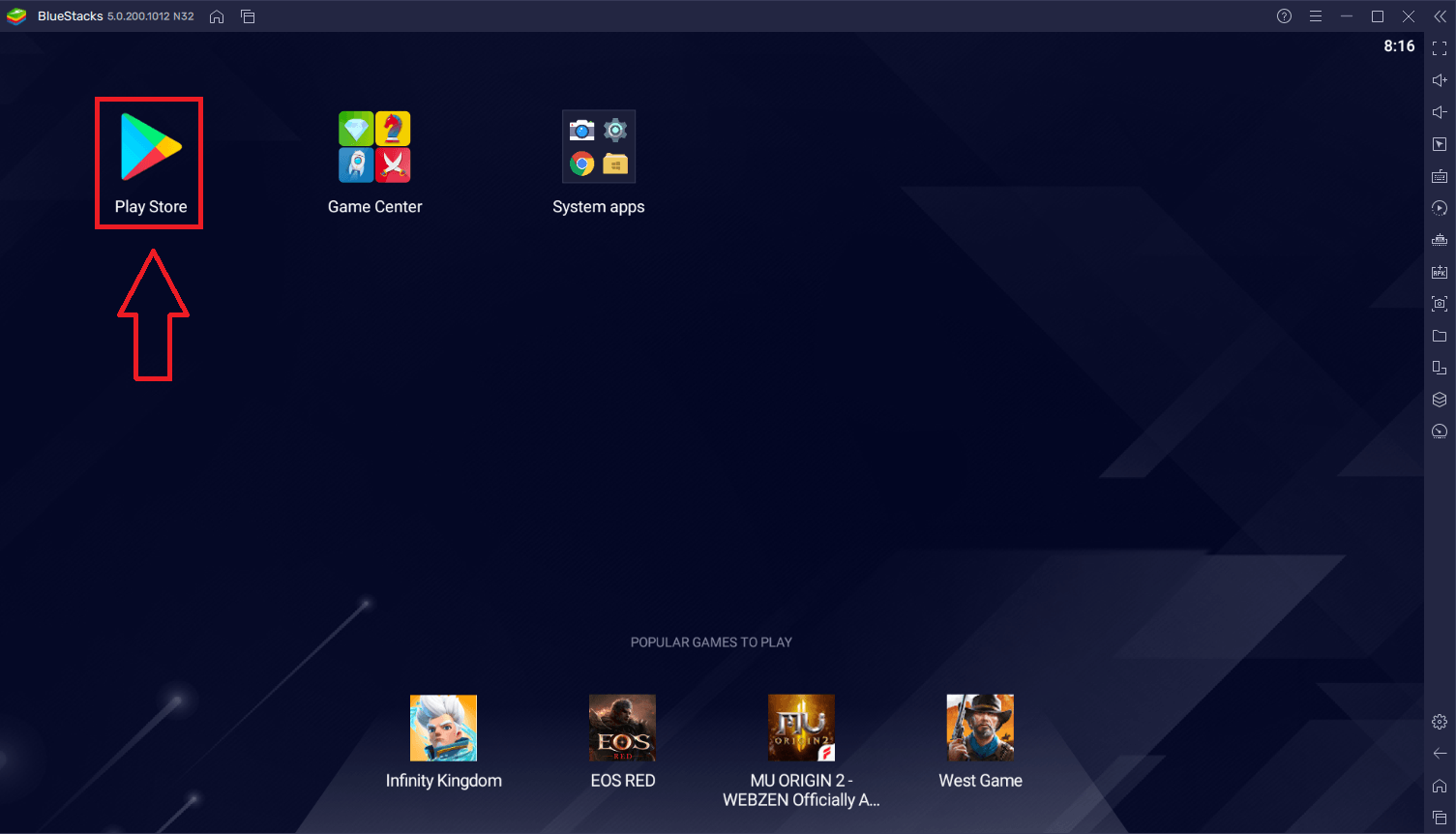 Complete Google Sign-in to access the Play Store, or do it later.

Look for

League of Angels: Chaos

in the search bar at the top-right corner.

Click to install

League of Angels: Chaos

from the search results.

Complete Google Sign-in (if you skipped step 2) to install League of Angels: Chaos.

Click the

League of Angels: Chaos

icon on the home screen to start playing.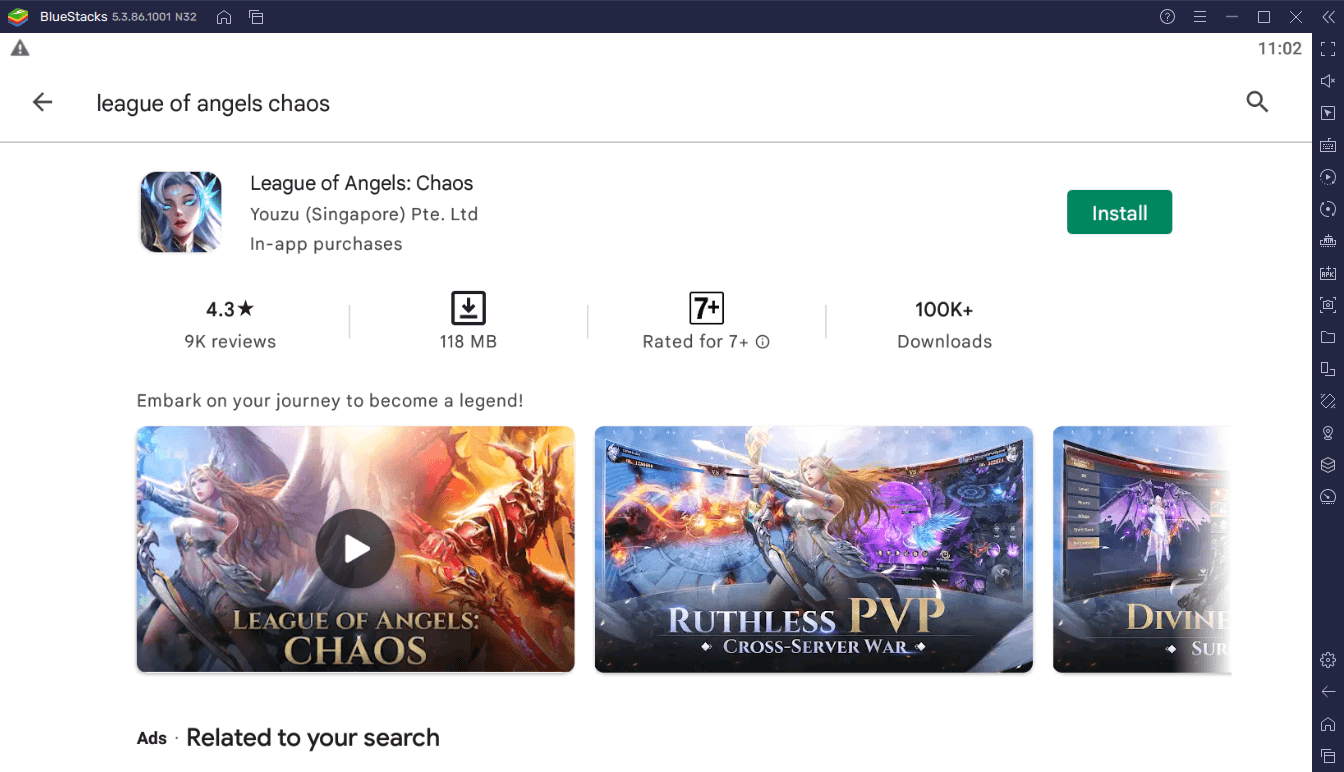 Build and Upgrade Your Character
League of Angels: Chaos allows you to build your own character by selecting a class. Each class has its own distinct way of dealing with enemies. As of writing, there are three classes in the game and the developers promise to add more classes in the future.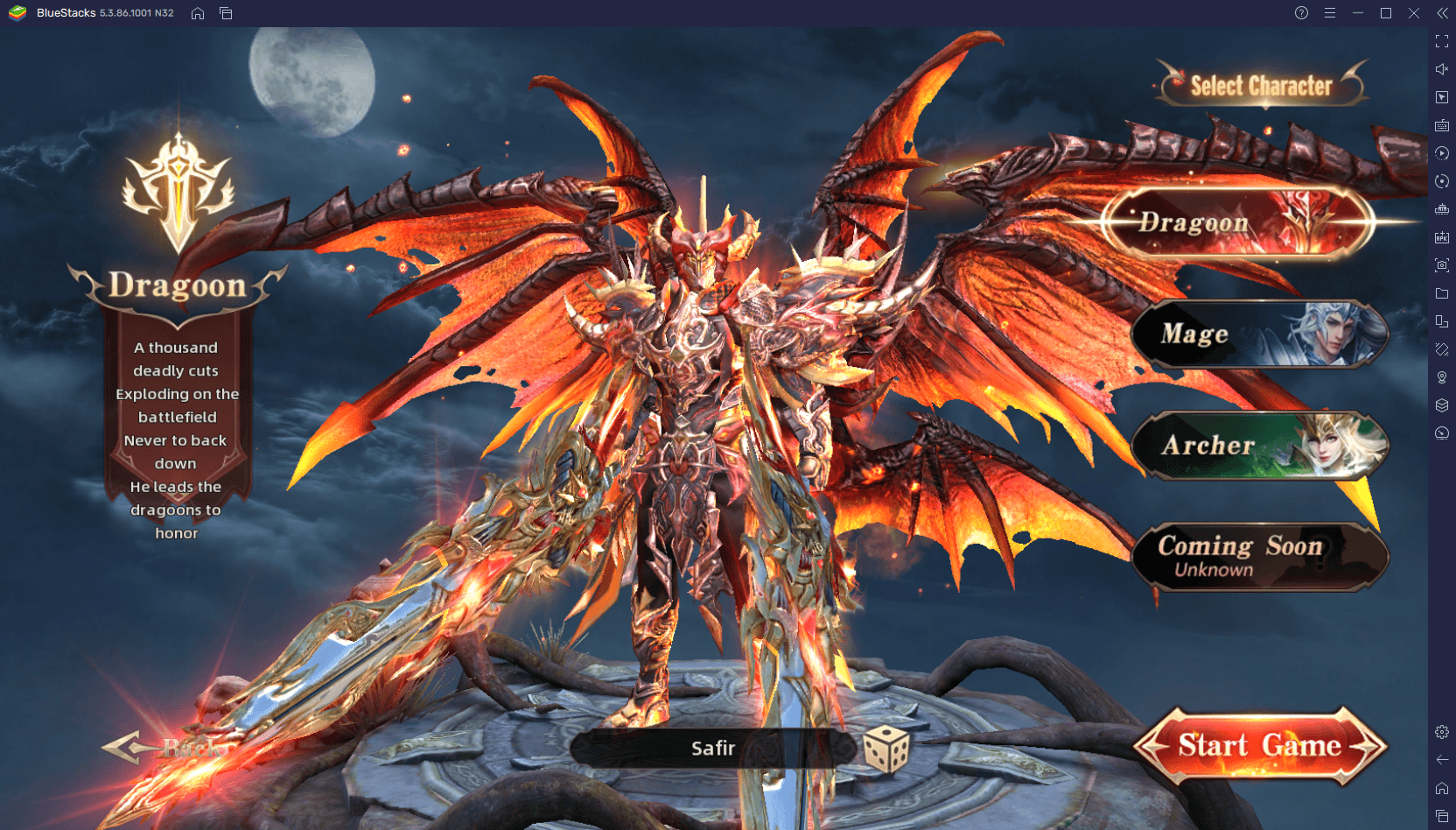 Dragoon – a strong blade-wielding warrior that takes down enemies head-on.
Champion of justice that fights to uphold the honor and the glory of his order. Wielding massive blades in each hand, he is a whirlwind of steel and death on the battlefield.
Mage – a professional magician that casts various spells to attack enemies.
Master of the elements that control the primal forces at his fingertips. Possessing generations of knowledge, he can unleash devastating spells on his foes.
Archer – a dangerous warrior that efficiently and accurately eliminates enemies from a distance.
Deadly marksman that never misses her mark. Trained by the ancient elves, her mastery of the bow is unmatched even by the gods themselves.
Wear Legendary Equipment
Wearing strong equipment is crucial for defeating the numerous waves of enemies that have infested the world. Luckily, League of Angels: Chaos provides a very wide array of equipment to collect and equip to make your character powerful.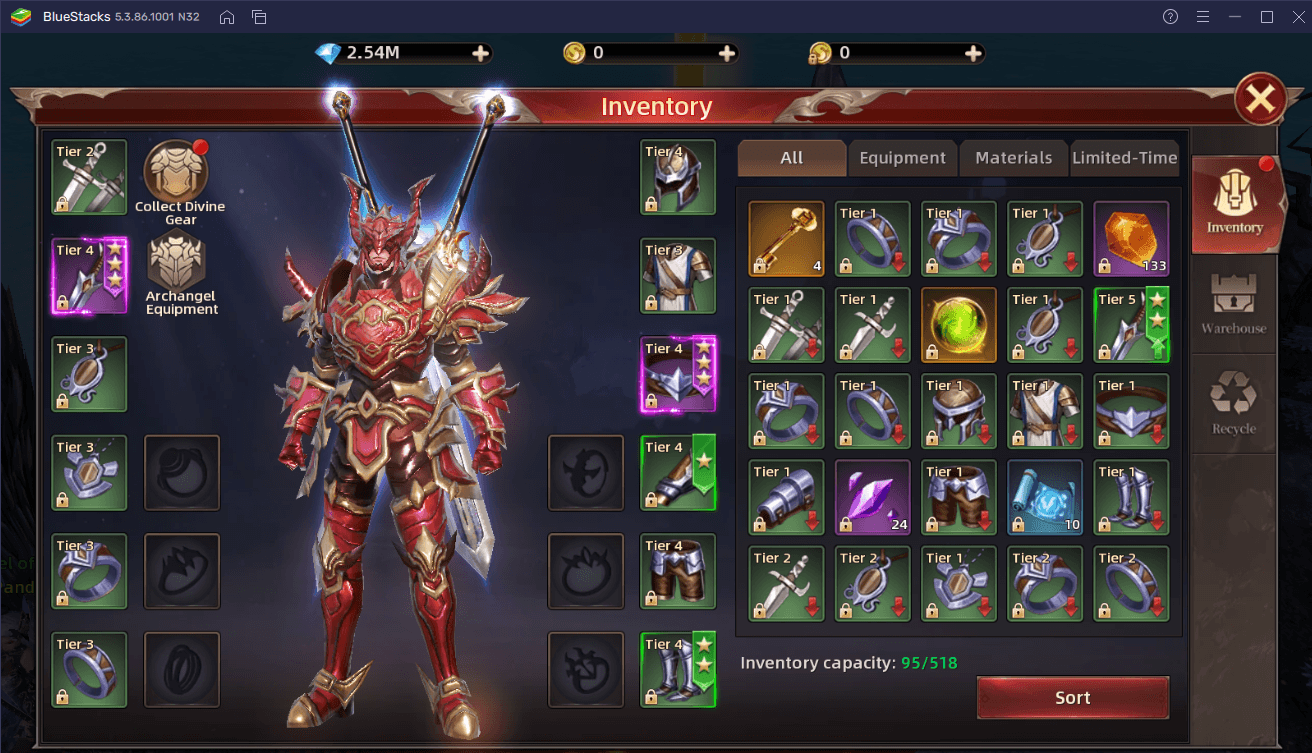 There are many types of equipment in the game, namely Basic Equipment, Divinity Equipment, Special Rings Equipment, Zodiac Equipment, and Dragon Slayer Equipment. As you progress higher in the game, you unlock more types of equipment for your character to wear.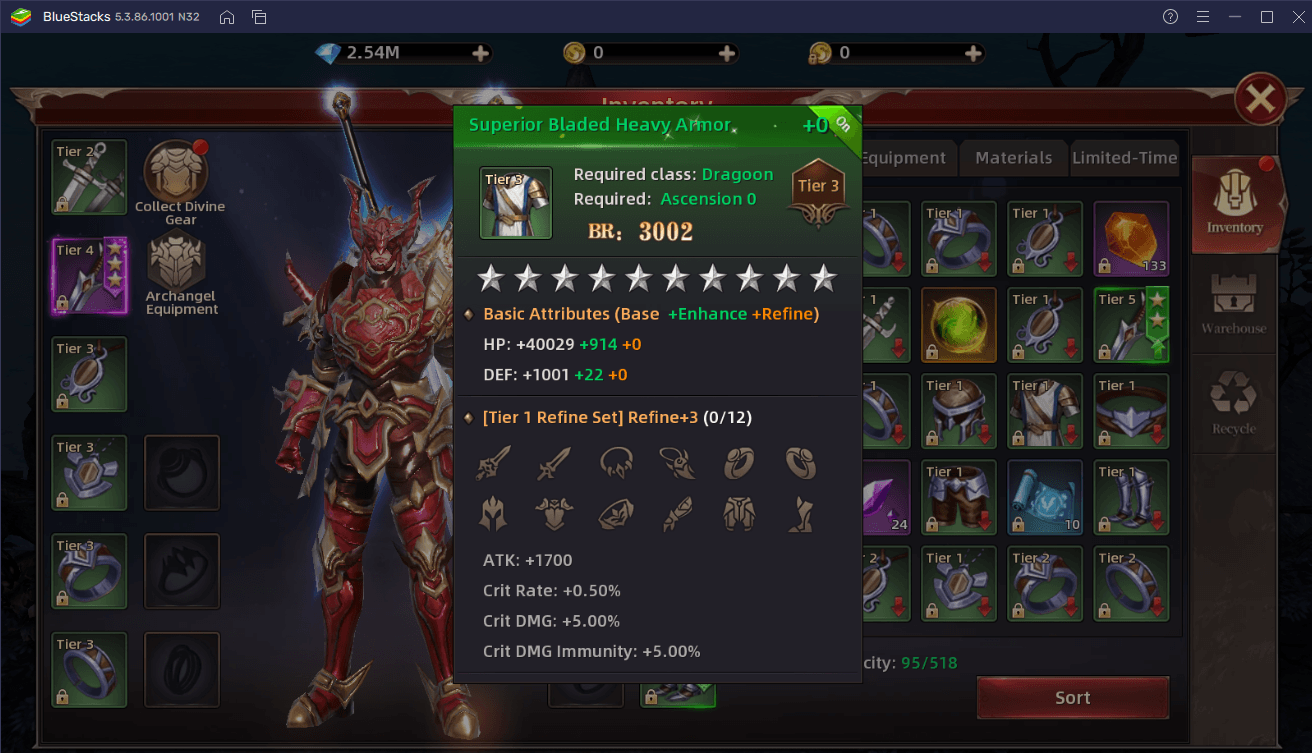 Up to 12 pieces of basic equipment can be worn by your character. Each equipment piece corresponds to a part of their body and gives attribute bonuses such as additional attack power and HP. Some basic equipment that you acquire can be class-restricted which means that only specific classes can wear them.
Additionally, equipment also comes in various qualities indicated by color. There is green, blue, purple, orange, and red gear and red-colored gear is the strongest and highest-quality among these. But of course, you will need to work harder to acquire high-quality gear, and League of Angels: Chaos gives you plenty of options to acquire gear.
Play Quests with Auto Combat
League of Angels: Chaos is packed with a myriad of quests that reward you with valuable resources and plentiful EXP to level you up quickly.
But playing quests do not have to be constantly tedious. League of Angels: Chaos addresses this with its auto-combat feature where all of your character's movements and attacks are automatically controlled. With this, you can easily farm EXP and other resources by eliminating endlessly spawning waves of enemies with auto-combat. But for the most part, it provides a very convenient gameplay experience where you can just sit back, relax, and watch your resource revenue increase.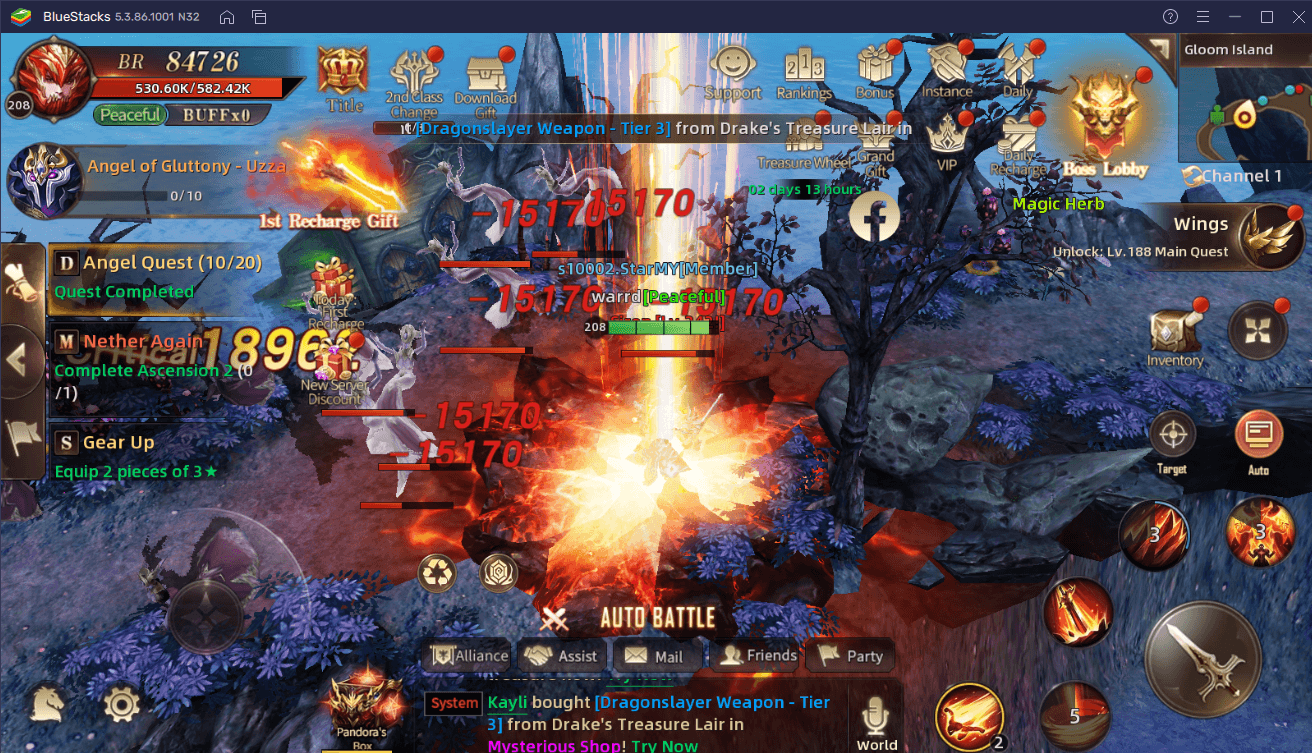 Aside from the main story quests, there are multiple other ones that are built for farming resources and powerful equipment. Examples of these are the World Boss, EXP Instance, Demon Boss, Angel Quest, Alliance Quest, Mount Instance, Tower of Eternity, and much more. All of these other quests are compatible with auto-combat so it makes for a perfect resource farming experience.
Summon Angels, Mounts, and Spirits
A hero cannot do all of the work alone. League of Angels: Chaos allows you to summon three companions to stick by your side as you rid the world of dangerous enemies.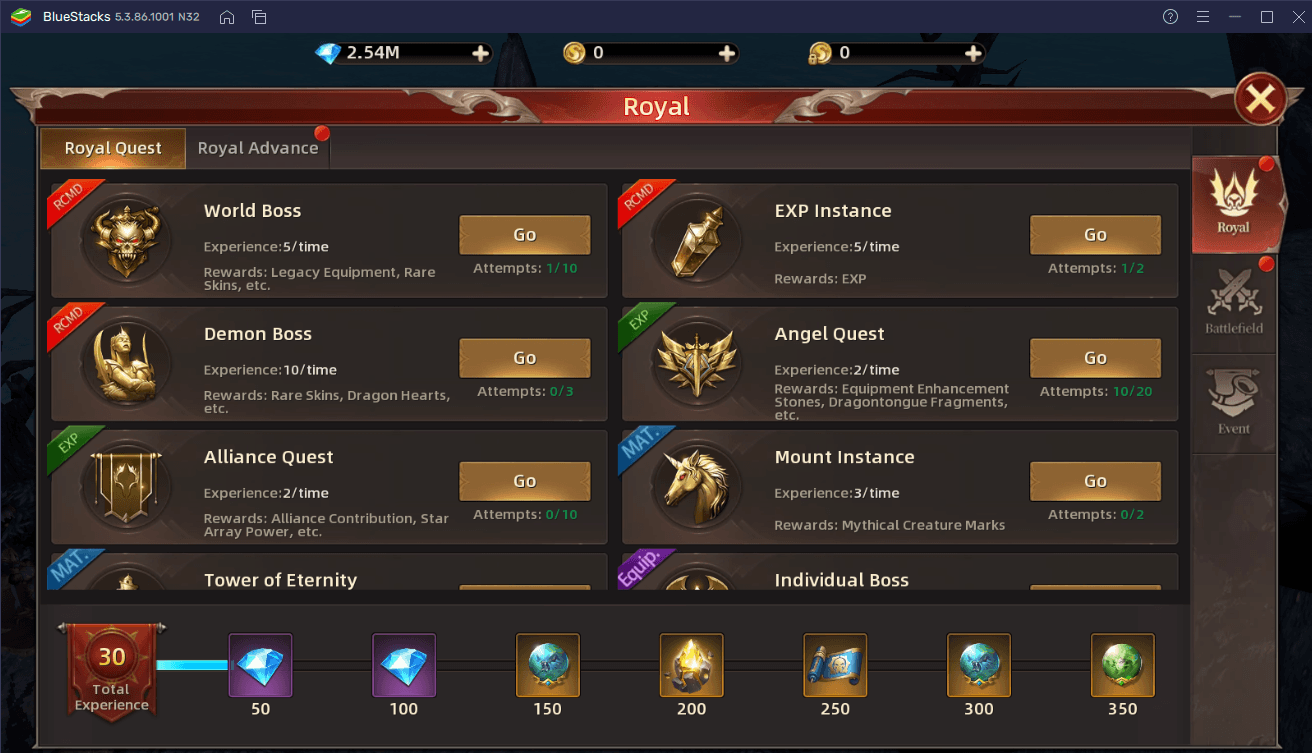 Angels are powerful beings that can be summoned during battle. They use their powerful skills to eliminate enemies in the blink of an eye. Angels can be unlocked by completing the conditions tied to their Angel's Revelation chapter. There are currently five Angels in the game and each Angel has their own unique set of skills. Each of these Angels can have their attributes upgraded and be given more skills to use.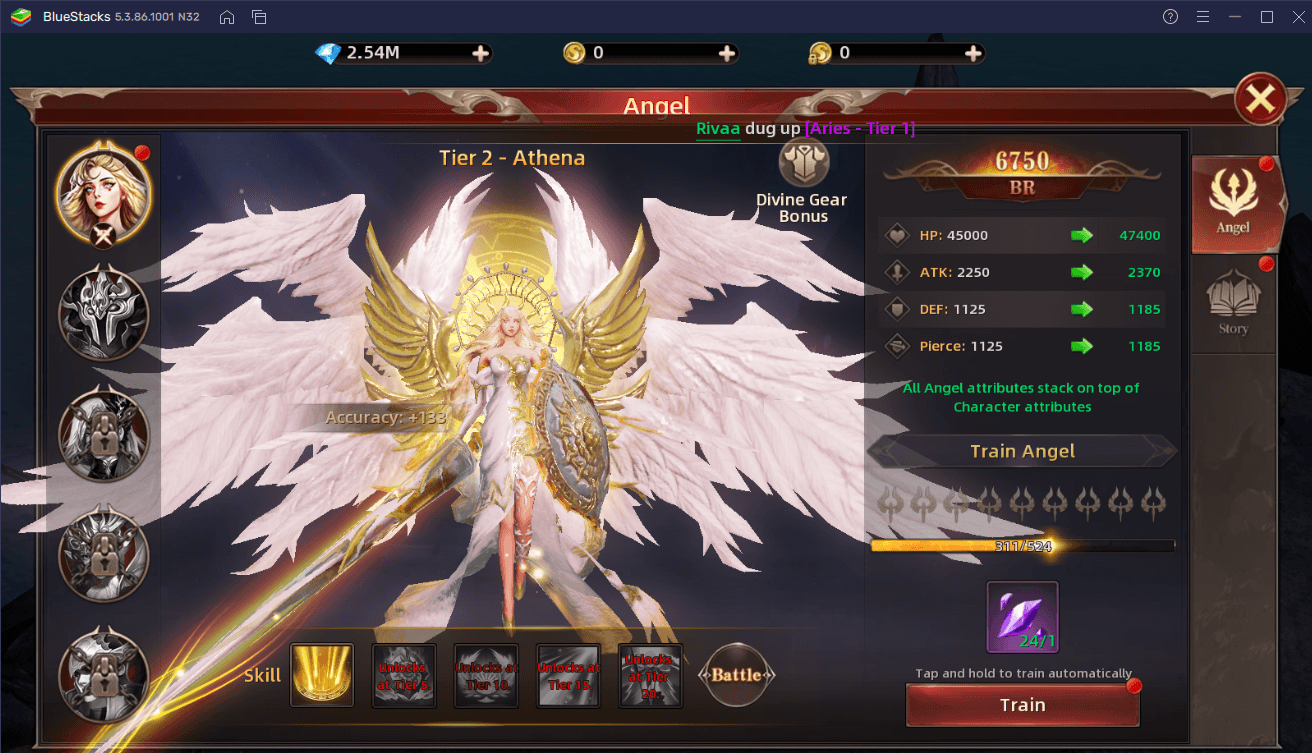 The world is huge and you need a trusty companion to make traveling faster. Ride your mount to travel the world faster and also upgrade it to receive further attribute bonuses.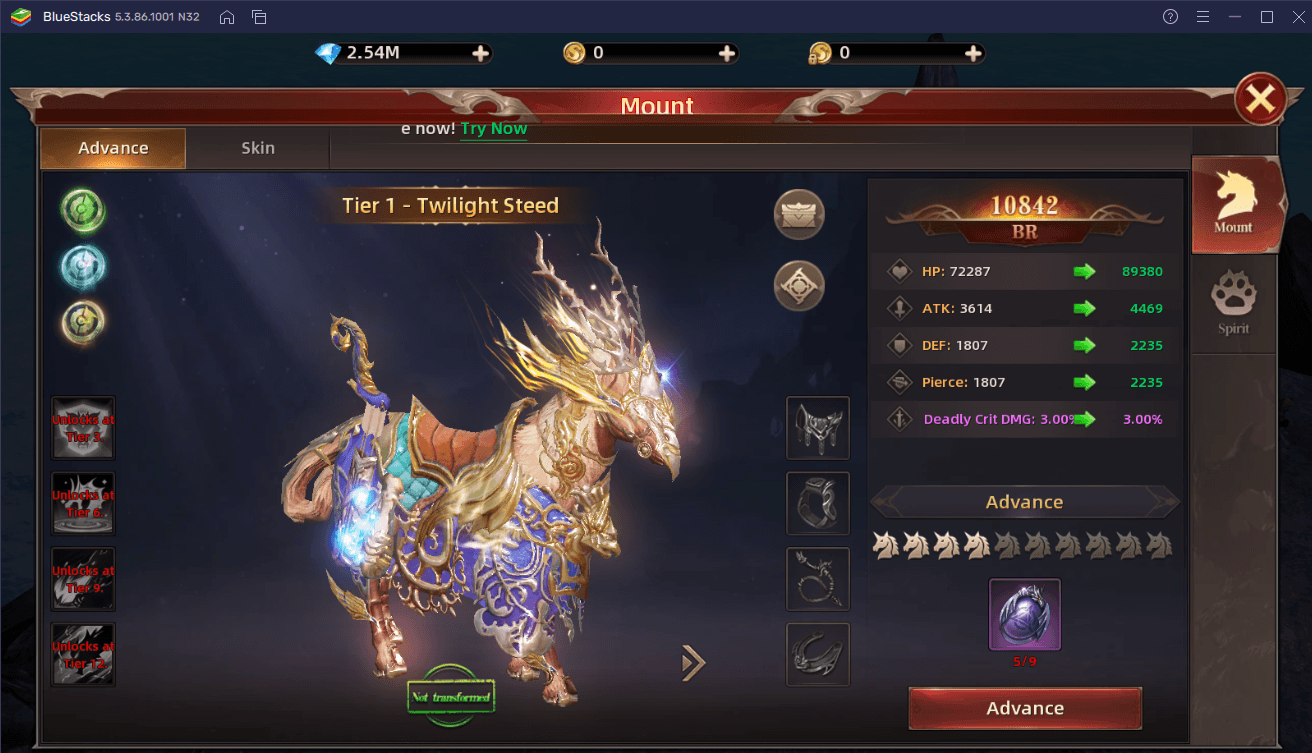 Angels may not always be there for you and will have to always be called but not with Spirits. Spirits are kind creatures that are always with you wherever you go. Like the mount, it can be upgraded to receive further stat bonuses.
Join Alliances
Build friendships in League of Angels: Chaos by joining alliances. With alliances, you can participate in various co-op raids and cross-server battles to take home rewards for your alliance.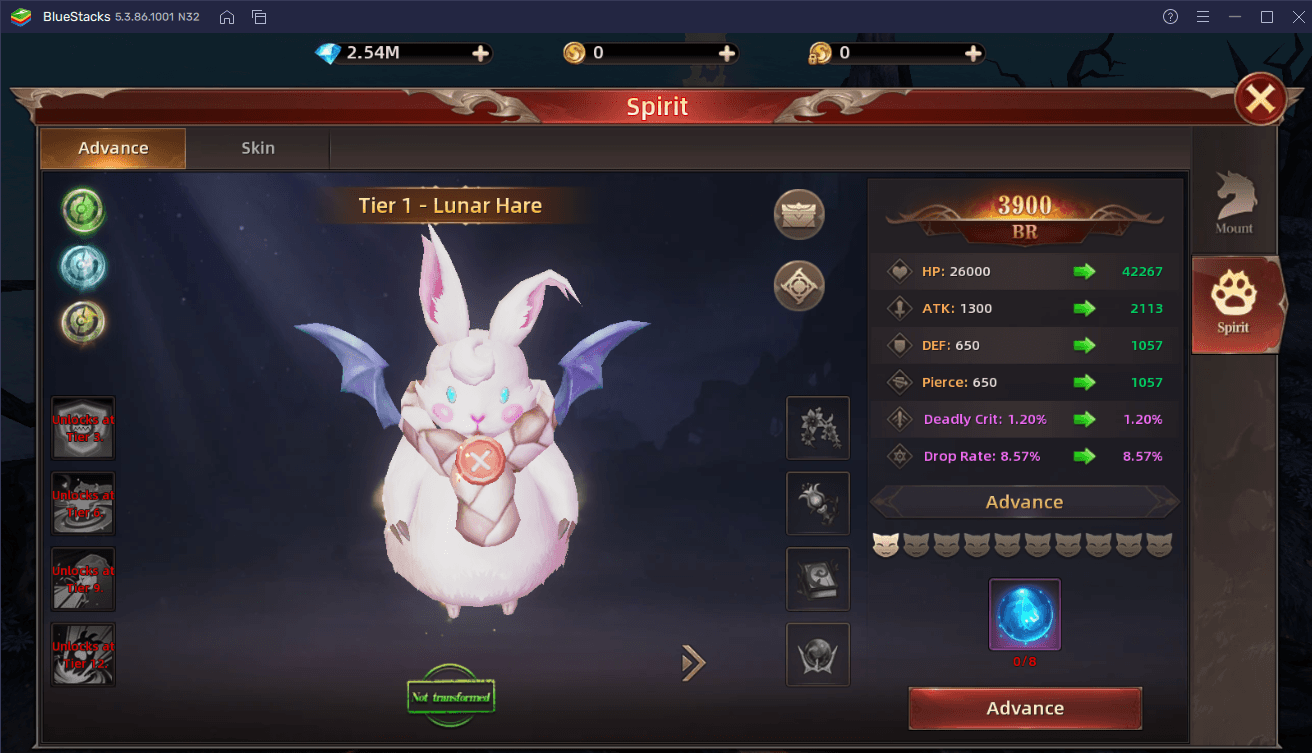 You can also donate funds to your alliance as a contribution. Additionally, you can also donate equipment to be stored in the alliance warehouse where you can also exchange valuable equipment with your allies.
Embark on a Journey with BlueStacks
Begin your quest to save the world now by installing and playing League of Angels: Chaos on your PC or Mac with BlueStacks.
With BlueStacks, you can adjust the game's controls however you want thanks to BlueStacks' easy-to-use controls editor. Additionally, you can even create custom skill combos and bind them to one key with the Macros feature.
If you are the type of player that likes to deal with multiple accounts, then BlueStacks has you covered with the Multi-instance tool. Reinstall the game on a different Android instance on your PC or Mac and start over with a new account. You can even run two or more instances of League of Angels: Chaos at the same time, allowing for a flawless multitasking experience.