Game Guides
BlueStacks' Beginners Guide to Playing Legend of Pandonia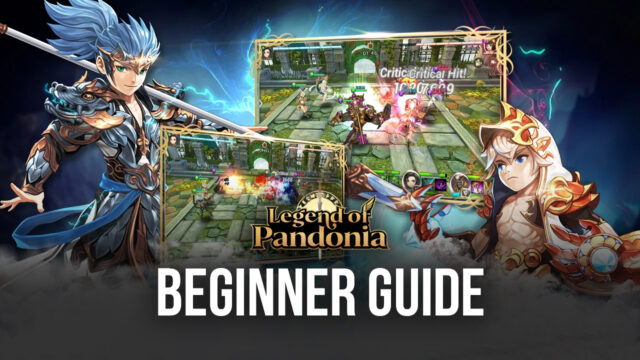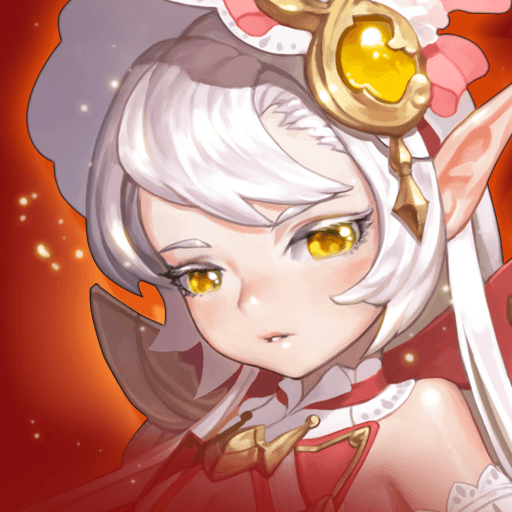 Beginners in Legend of Pandonia all aim to have as much fun playing the game either until they get bored or find a purpose to continue the game. While many players end up quitting early in the game, many players still stay committed and want to learn more about how to improve in the game because they want to upgrade their experience. This beginners' guide will give new players insight into some of the essential features of the game and how they work in Legend of Pandonia.
Legend of Pandonia does a great job at providing some introductory information about the game but if there's anything that most players do in almost every game is skip the tutorial so that they can go straight into the action. Unfortunately, many players eventually regret their decision because they are confused about what to do in the game. We hope that this guide will shed more light on some of the things that beginners should focus on when they start playing the game.
The Heroes
The heroes refer to the playable characters in the game and are usually included in the game's main storyline. All heroes can be added to your party to aid you in your journey. Heroes are designated a base star level, class, and element when they first join the party, with some heroes having two or more elemental affinities. The most important part about building a team is considering all of the possibilities in their traits, but we'll discuss that in a future article.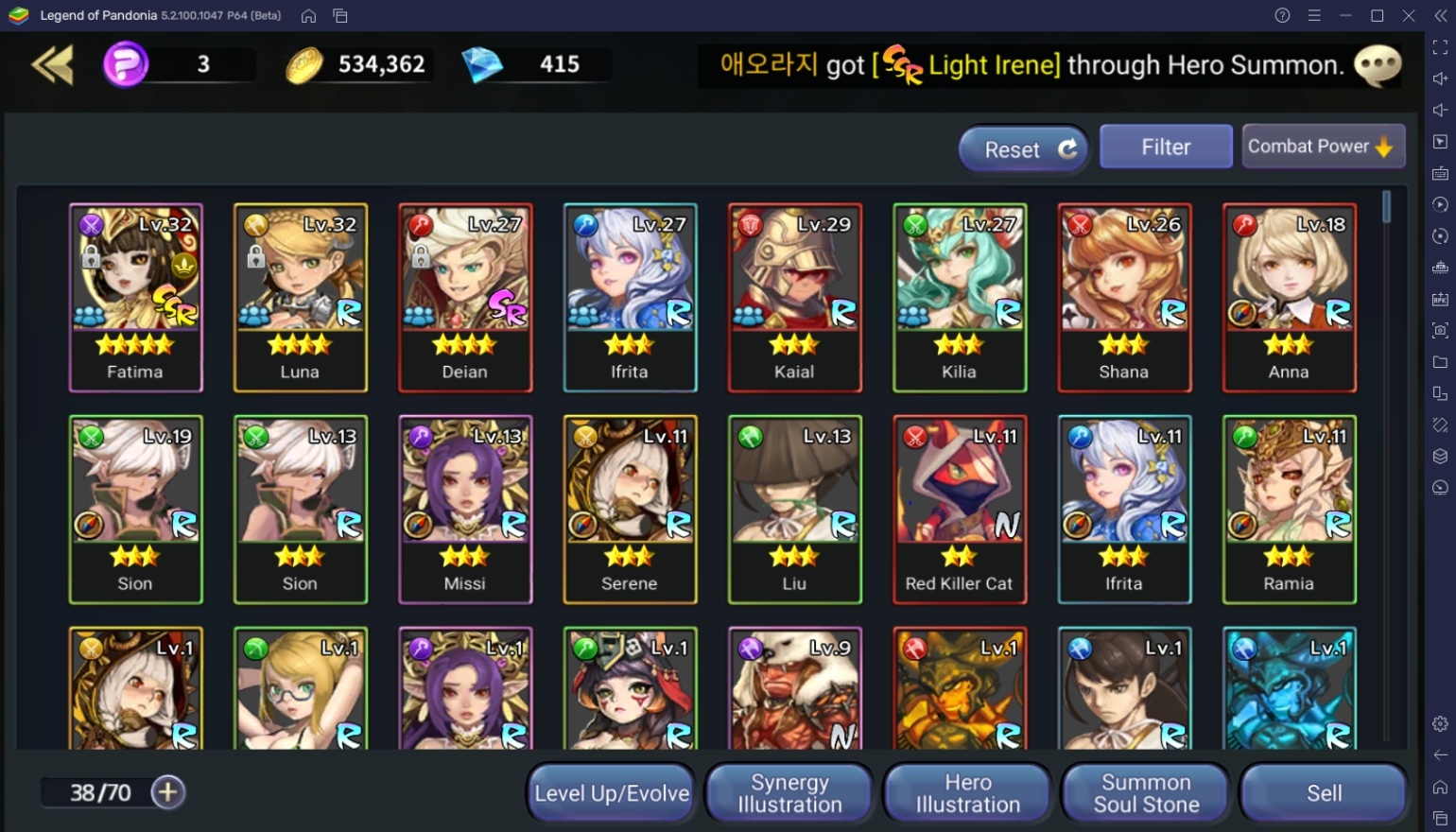 Players can acquire heroes through several ways, but most methods are through summoning and assembling soul stones. We already mentioned that heroes come in various star levels, commonly known as rarity. Heroes with higher base star levels are naturally stronger, so it's preferred that players assemble teams with at least three 5-star (SSR) heroes. The easiest way to do that is by summoning many heroes for a random chance at getting powerful characters.
Adventure Guide
The Adventure is the main feature in the game. Players will have to go through this campaign to earn items, resources, and unlock new game mechanics. It's not optional to do the adventure because a lot of the necessary stuff required in either PvE or PvP progression can be found in these stages. This is why it's recommended that players try to finish as many chapters in the main story as quickly as possible so that they can progress much easier with all the advantages that they have.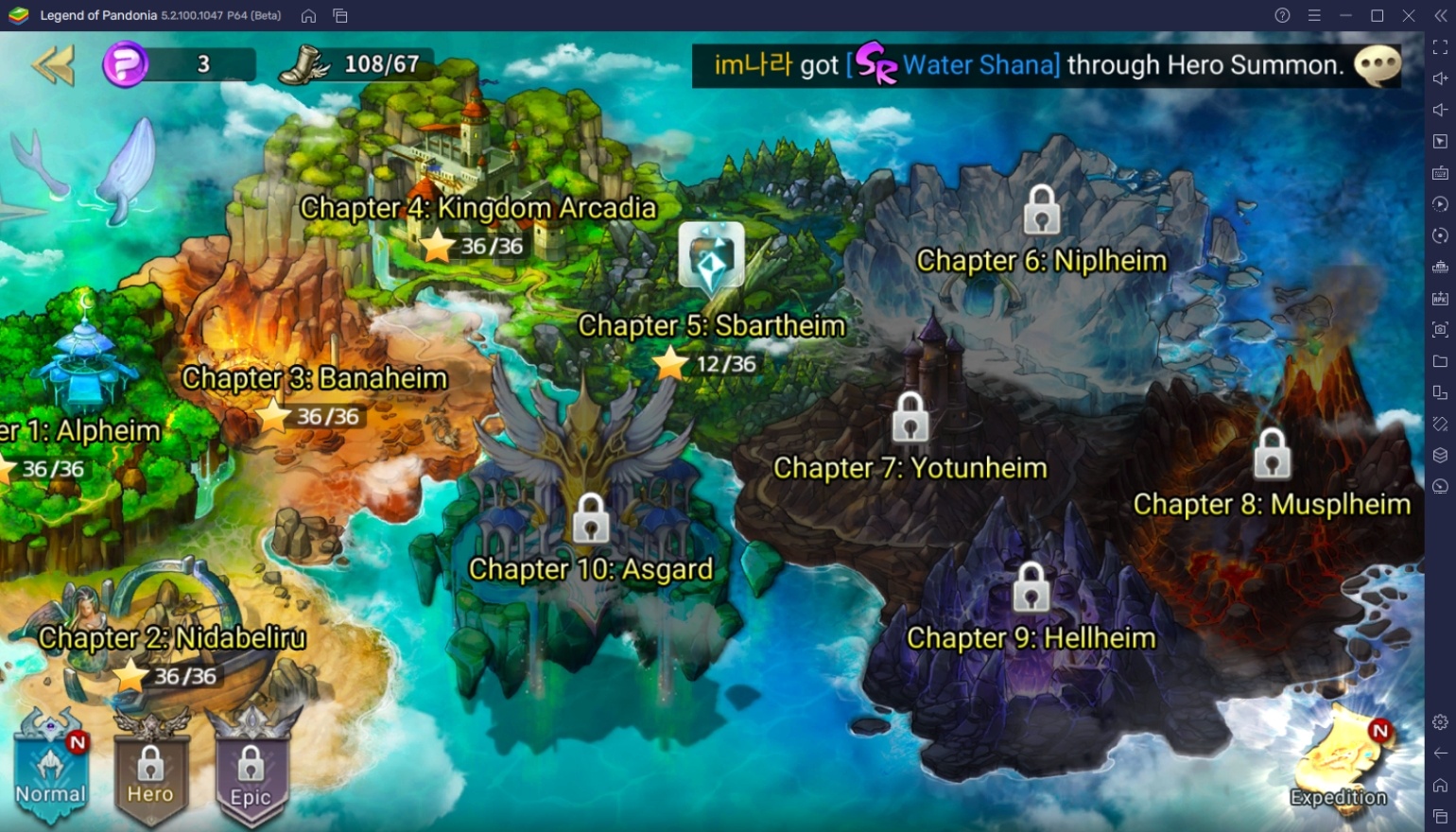 The adventures are separated into chapters, with each chapter containing several stages that players will have to complete. Completing a stage will award a certain number of stars, up to three, which is important because they count towards the total stars collected in a chapter. The more stars the player collects after finishing a chapter, the more rewards they can get. Make sure to look at each stage mission before starting to see how you can get all three stars on your first try.
Dispatch
The Dispatch is a collection of unique game modes designed to improve your team's combat potential. Game modes in the dispatch are unlocked after reaching a certain level or completing the required stage in the main adventure. Once these are unlocked, players will have a limited number of times they can complete each stage per day until they will be locked. Since most game modes have a weekly rotation, it is possible to challenge a specific stage only once per week.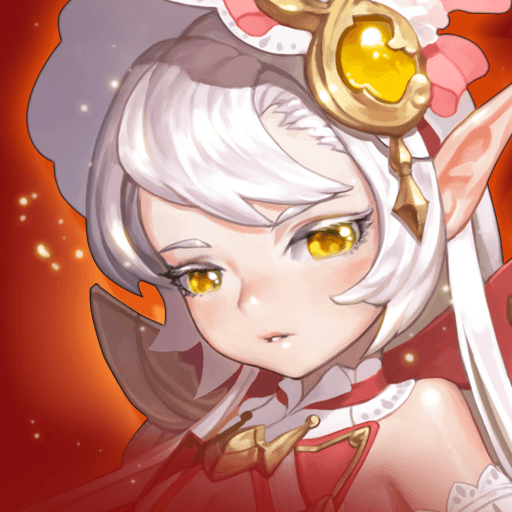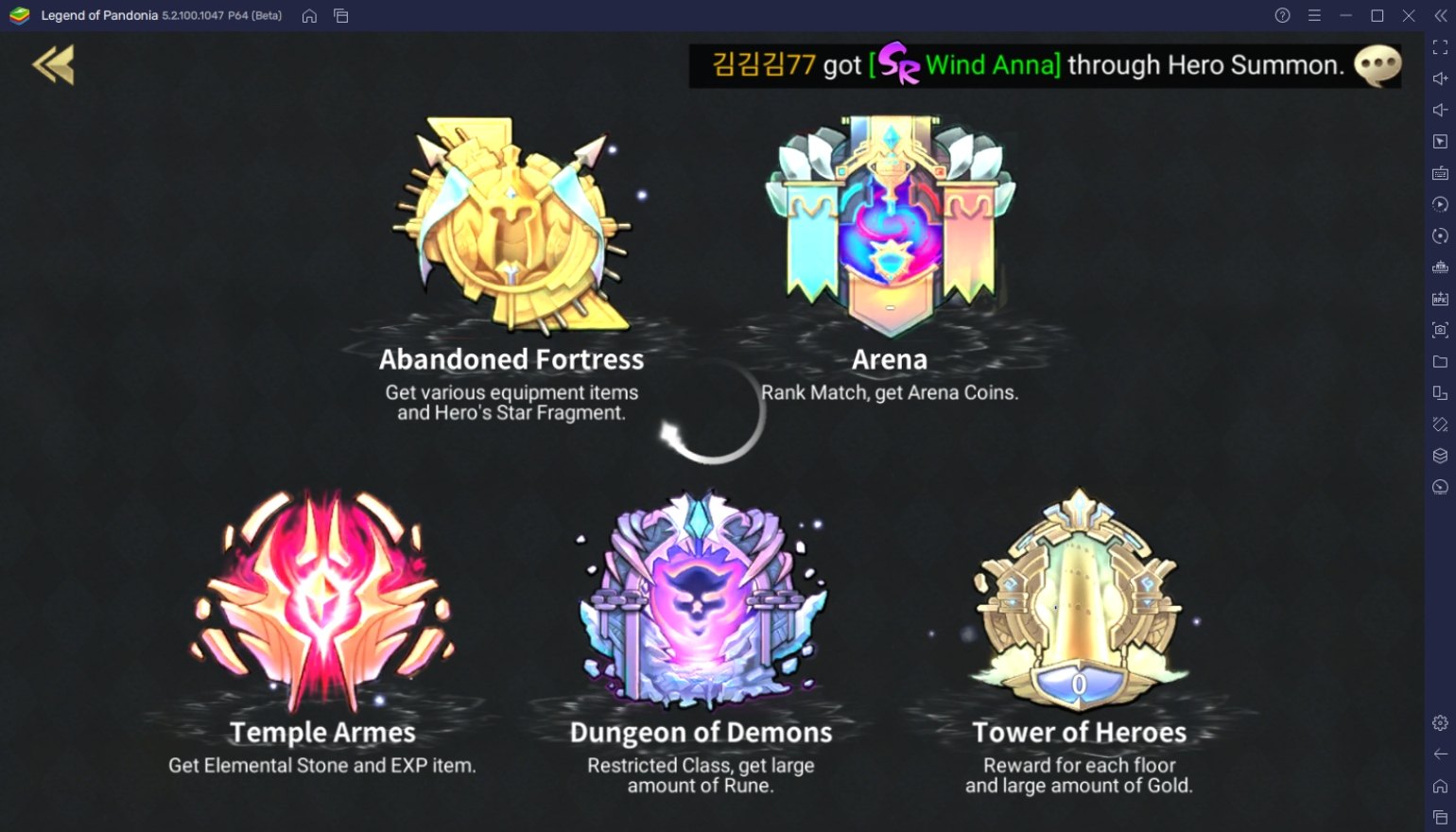 Players looking to go competitive and raise the heroes on their team up to their best form will need to take note of the weekly rotation in the Dispatch. Many materials in these game modes are scarce and will rarely drop in the adventure mode. It's recommended that players try to complete all the stages in their daily Dispatch rotation even if they think they won't need an item since there's a chance they'll get a hero that needs that in the future that they want to add to the party.
Questing
Any RPG wouldn't be complete if it didn't involve quests that players need to complete. In Legend of Pandonia, the gameplay is extremely linear, so it doesn't leave any room for the player to explore the world freely. However, the game still offers important quests that players need to accomplish not only for the vast rewards they give but also to unlock some game modes. Questing in this game is extremely simple, and most are just a simple daily or weekly to-do list for the player.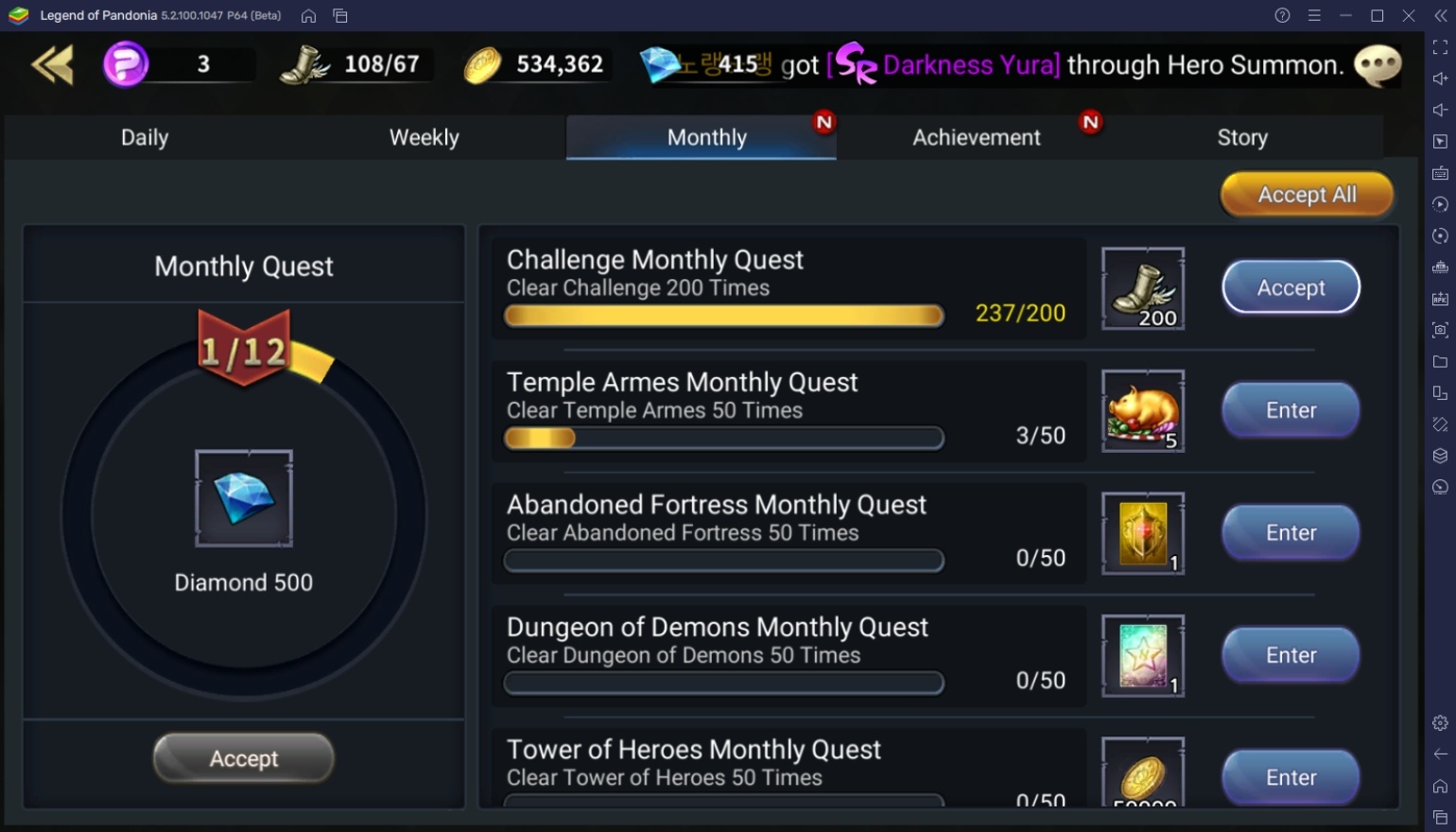 There are different types of quests in Legend of Pandonia. The most important type is the daily and weekly quests because they have a time limit that forces the player to accomplish them all as soon as possible unless they want to skip the rewards of completing them all. While that may sound fine for casual players, people who take the game seriously know that every tiny drop of resources is vital to keep pace with the other competitors on the server.
Gearing
Gearing is also another essential part of any RPG. Players who understand what gearing is are aware that it is the most critical part of the game because they differentiate between strong and weak players. Gear refers to the equipment that your heroes have, and just like them, each weapon, armor, or rune comes in specific rarities and classifications. Heroes will need particular types of weapons to wield or armor to equip since they are limited by the class that they currently have.
The first thing that players need to do in Legend of Pandonia is to equip their main six heroes with a complete set of armor and weapons, even if they are gray quality. Later on in the game, the equipment that drops from stages or can be crafted from the forge system will increase in quality. As the quality of the weapon or armor goes up, the bonus stats that they give the player will also increase significantly.