Game Guides
Light Chaser: Profess Your Love and Tie the Knot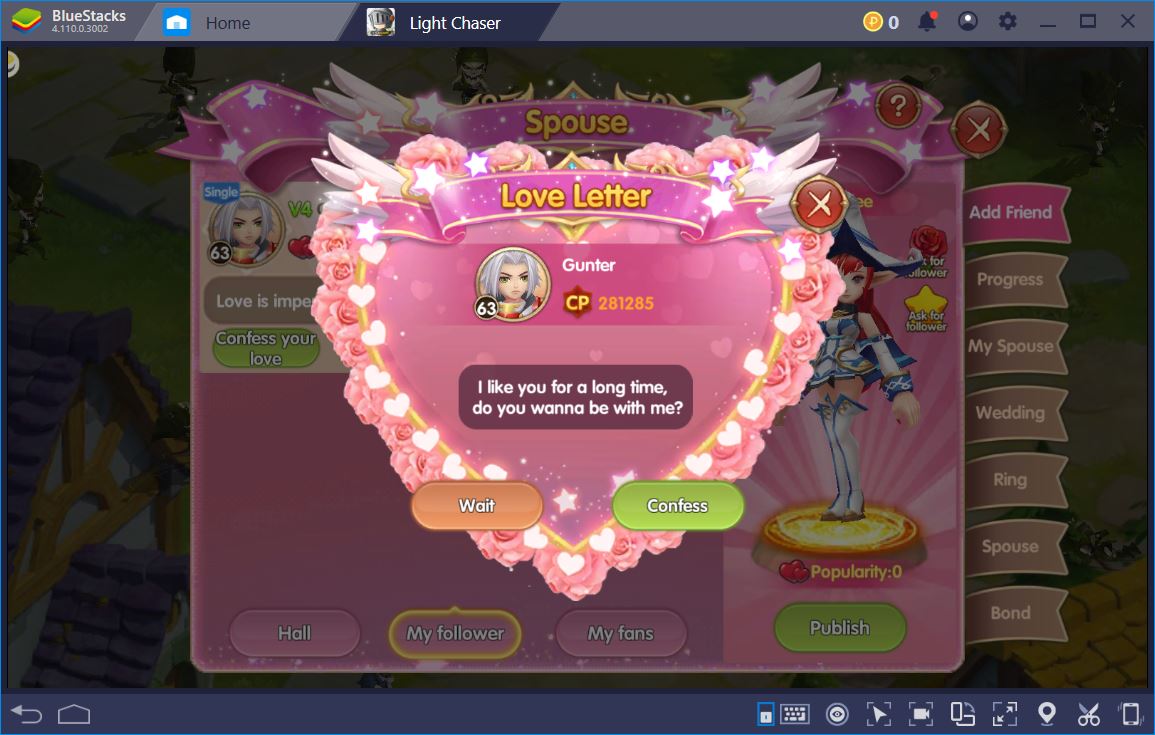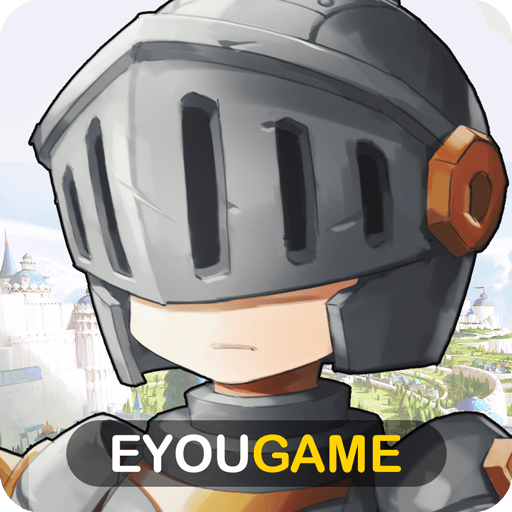 Ever since immemorial times, marriage has been one of the most important moments in both our individual and communal lives. Whenever two people profess their undying love for one another, it's motive for everybody to celebrate and rejoice. Because of the importance we give it, the wedding often features as a central motif in folk tales and epics. Before the 2010s, there were only a handful of multiplayer games where the marriage was possible – titles like Final Fantasy or Lineage 2 come to mind, among others.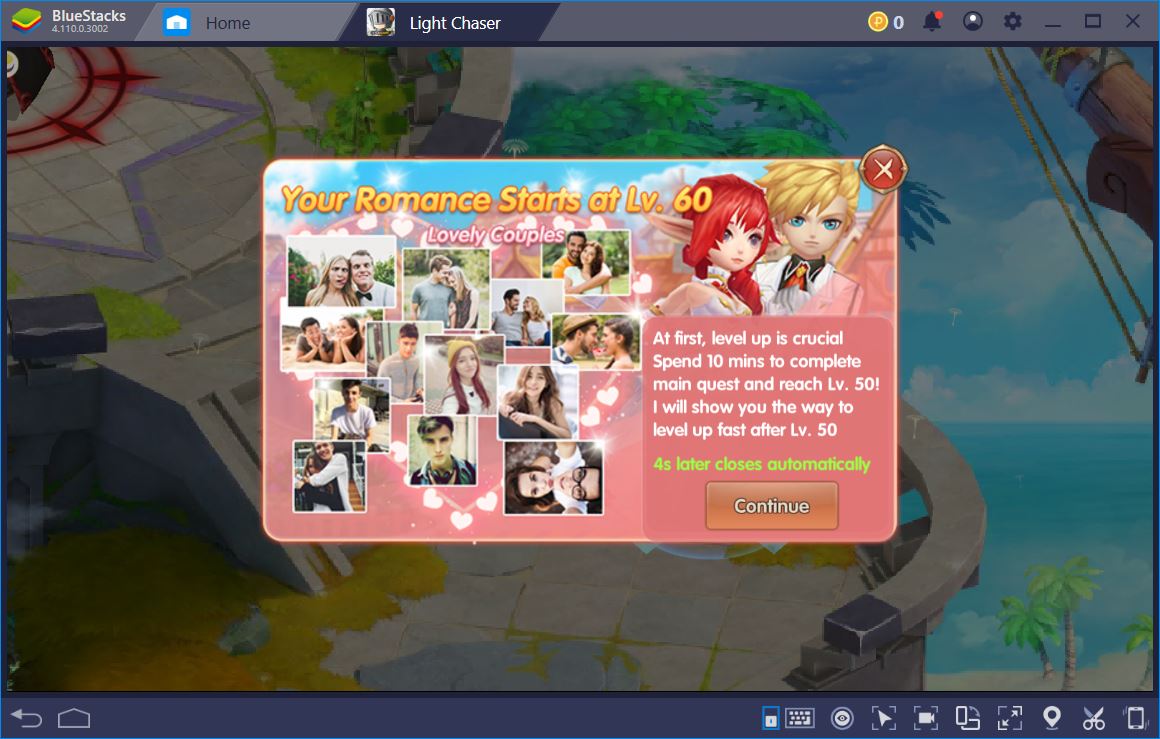 Now, developers are much more receptive to the desires of their players, so you'll actually have a hard time finding a mobile MMORPG where marriage is not possible. In this article, we'd like to give you an overview of the marriage system in Light Chaser, Eyougames' newest MMORPG.
The Coming of Age
Much like in real life, it'll take some time before you can get married in Light Chaser. Having to reach level 60 before you can tie the knot is not just a random requirement, but also a way to ensure that players are serious about their commitment. Few things compare to the bitterness of proclaiming one's love and being rejected. To avoid such unpleasant circumstances, we advise you to chat and interact with your chosen one in LC. Another thing you should pay attention to is your class of choice, especially since they are gender-locked.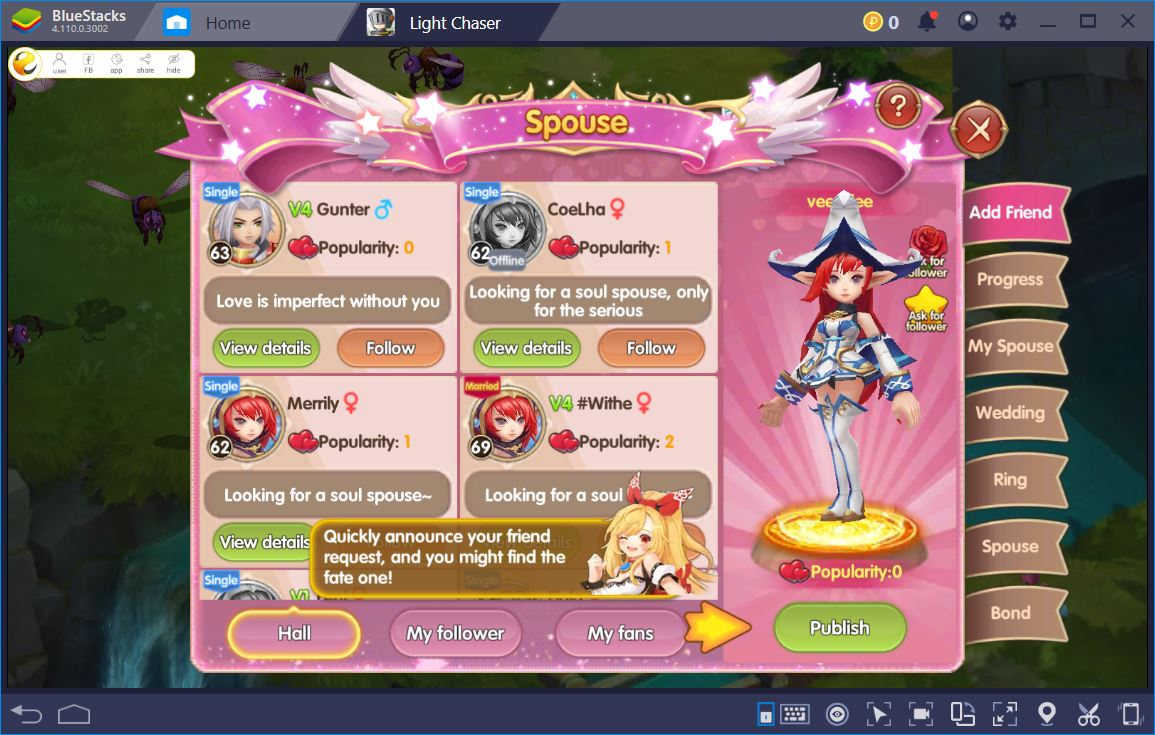 If you find that you're compatible, you can court your potential spouse by sending them various in-game gifts, such one rose, 9 roses, a bouquet of 99 flowers, and much more. If you're an F2P player like us, you need to be really careful with the flowers you decide to give away – they're few and far in-between and they cannot be purchased with bound diamonds: all the more reasons to choose your spouse prudently. In real life, we cannot decide who we fall in love with, but things are not necessarily so in Light Chaser.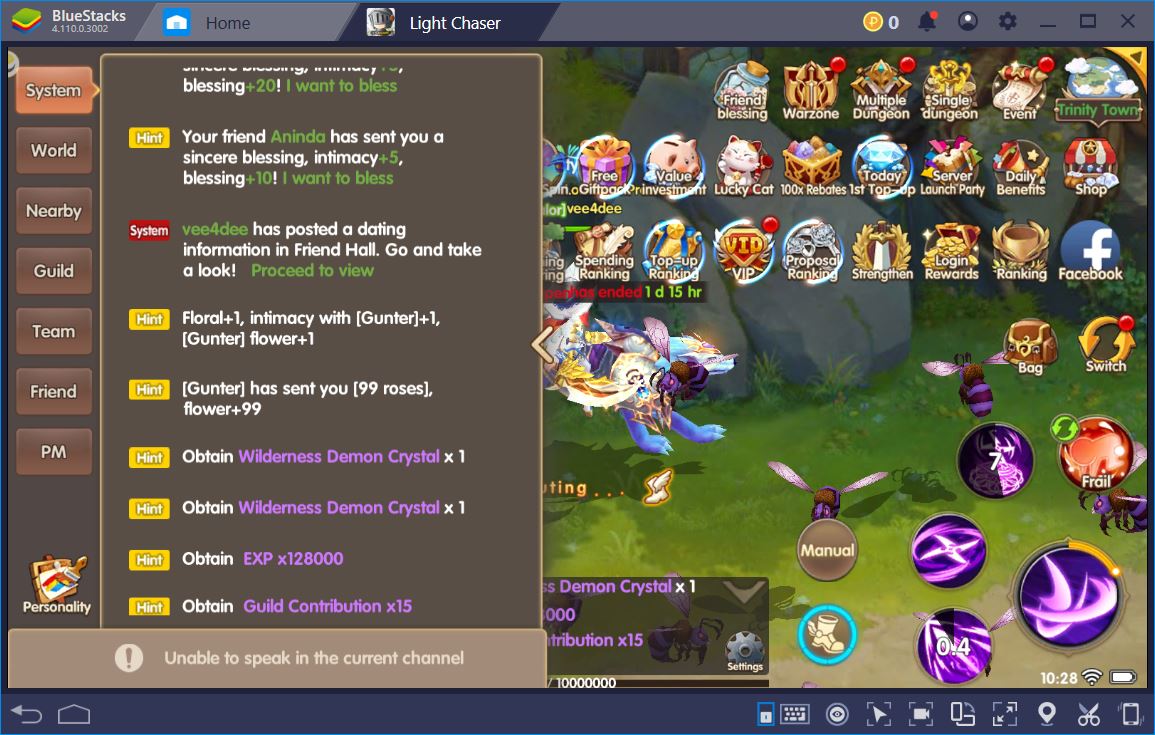 Once you've reached a certain level of intimacy with your significant other, the next step is to confess your undying love to them. As you do this, everybody in-game will be notified that your heart belongs to them, while they will certainly be overwhelmed by your romantic gesture. If you don't mind spending a bit of real money, you should definitely send them some premium gifts. It helps seal the deal.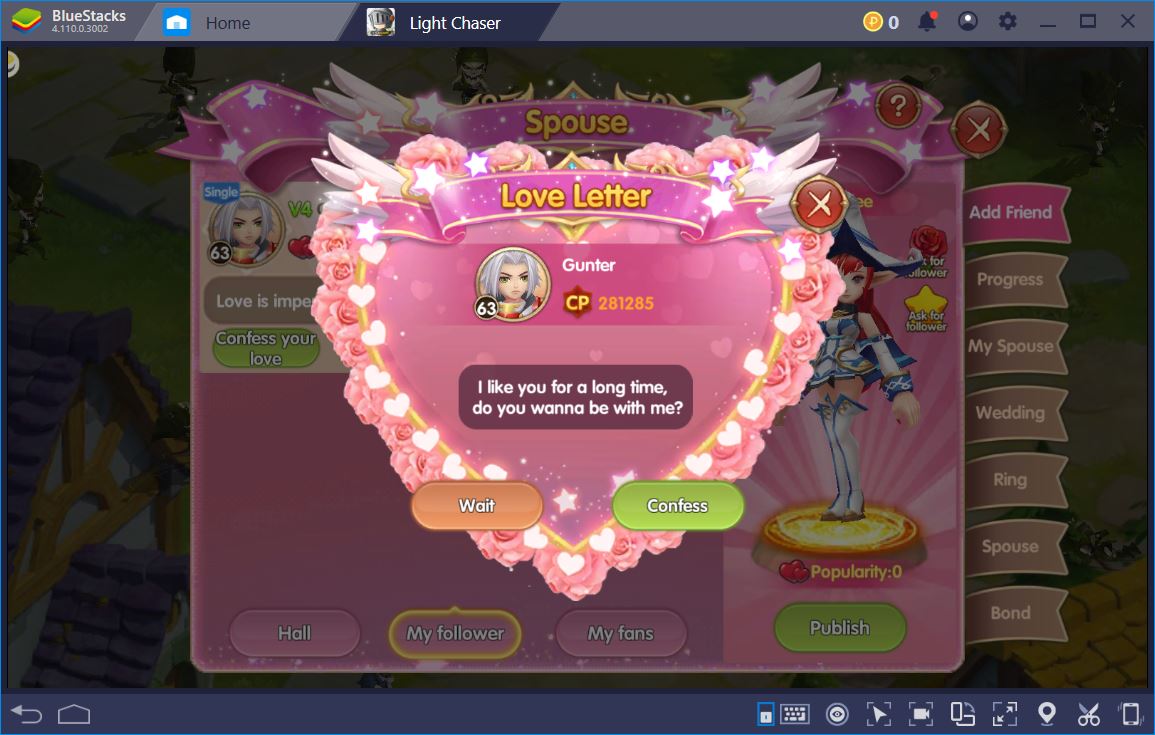 If they like you and they also want to get married, they'll have to do the same for you. Only after this stage is completed can you actually propose an engagement. When this happens, you'll get a dialogue prompting you to either say "I do" or let them down softly.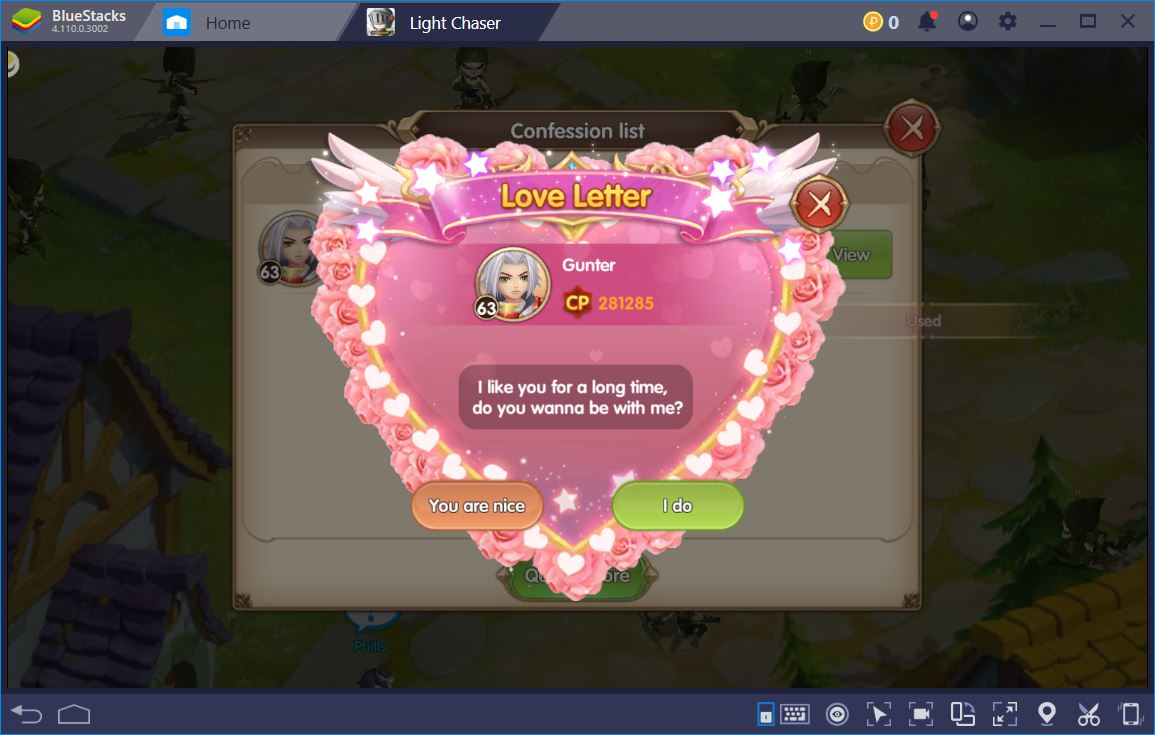 If you don't already have somebody in mind, you can also publish a custom marriage announcement that will be visible to all other eligible bachelors and bachelorettes.
The Married Life
Even though everybody says married life is the death of passion, we believe this couldn't be further from the truth… in MMORPGs, at least. It's all about how you maintain your relationship with your significant other. In Light Chaser, you get tons of benefits from being engaged to somebody, as well as from doing things together. For those who don't mind spending a bit of money, there is the possibility to hold an Exquisite/Deluxe/Luxury Banquet which will give out plenty of rewards to the lucky couple, as well as to everyone who is invited to the party.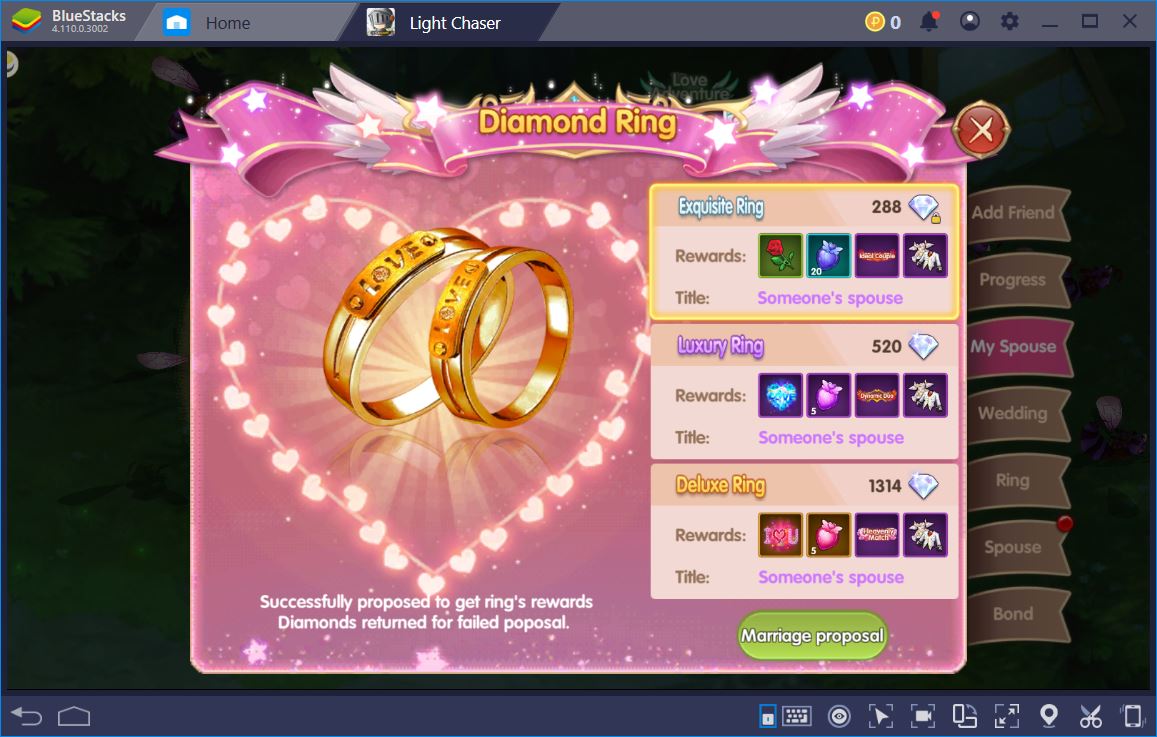 When you feel that you're ready to make the big step, you can head over to the "My Spouse" tab from the Marriage menu and click on Propose Again. This is when things get really serious. You don't need any premium currency for the basic marriage proposal, but the Deluxe and/or Luxury ones give out better rewards.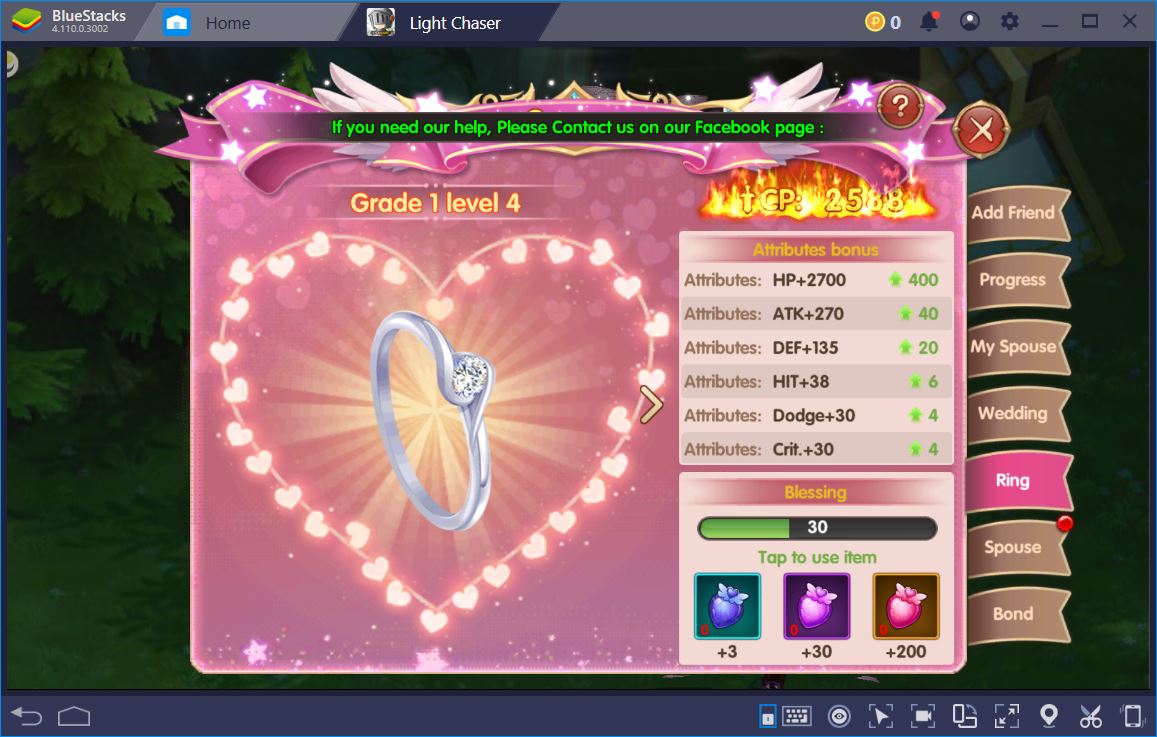 With the Romance fruit you get from completing various events, you can level up your wedding ring. Although it doesn't give incredibly high stats, they are not negligible either, so, whenever you have the chance to get this bittersweet love berry, go for it. In addition, you can participate in custom Spouse Dungeons with your loved one. Aside from good experience, these give Romance fruits and flowers you can use to court one another and stoke the fire of your passion. Few things compare to taking on the evil of Lorraine with your most beloved.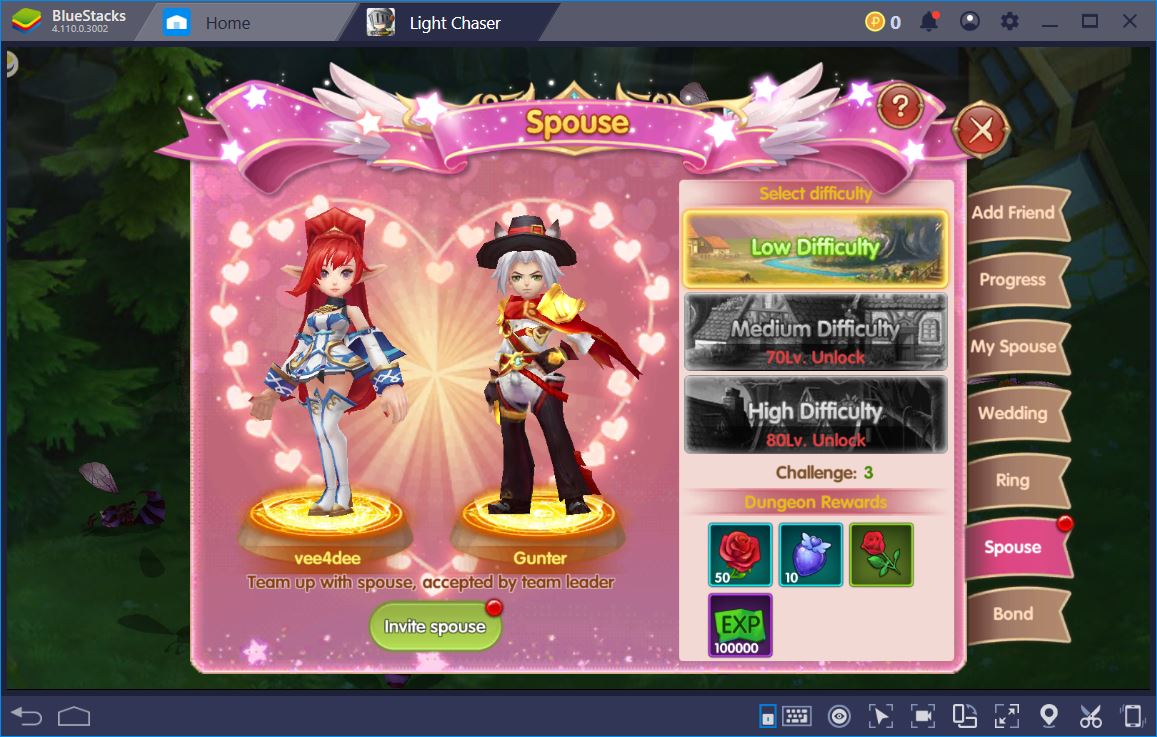 You might think that gifting flowers is no longer necessary since you're married already. However, continuing to profess your love through beautiful roses will give you the possibility to cultivate your bond. The more you do this, the better your bond becomes, the more primary attribute your character gains. What is marriage for if not to improve your ATK, HP, and DEF? Feel free to check out our guide to becoming OP in Light Chaser for more ways to increase your stats and CP.
Bond with BlueStacks
Playing Light Chaser on BlueStacks is much easier than on the smartphone. The additional time and flexibility you get from doing this can be used to chat with potential spouses and figure out who it is that you want to settle down with. Yes, you can get a divorce, but we always prefer not to get to that point, to begin with.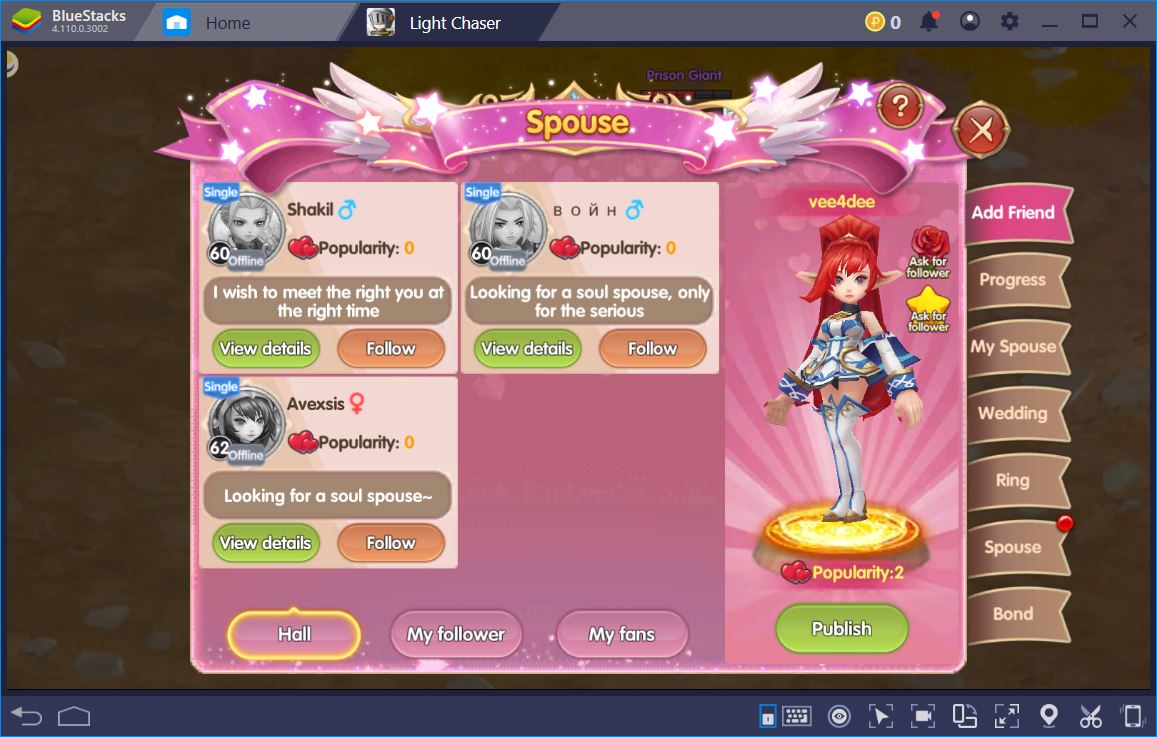 Either player is able to break up/divorce in Light Chaser. To do so, they have to pay 368 bound diamonds (which is no fortune, but F2P players ought to think twice before doing it). Marriage becomes available again no more than 24 hours later. If it happens to get to this, we'd advise you to give yourself a bit more time before re-marrying. The heart needs to heal and few things heal wounds of passion like time does. You can, theoretically, remarry your ex-wife/husband, but you'll have to purchase the ring once more.
Now, you are prepared to tackle the world of matrimony in LC. We tried our best to give you an overview of what you can do and when, but, as in real life, a bit of chance is involved. After all, it's not every day that we walk out the door and stumble upon love of our life.