Game Guides
Lords Watch: Tower Defense RPG on PC—The Hero Types and How to Use Them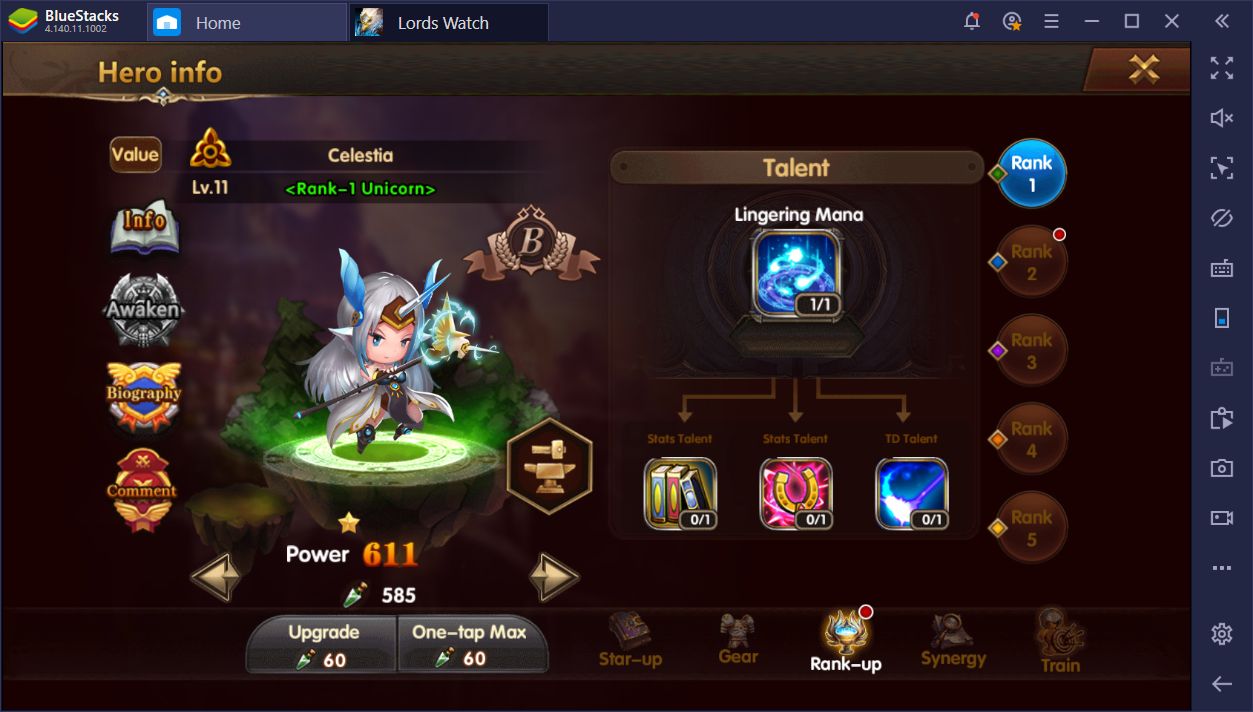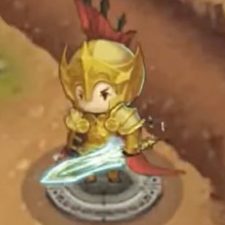 Lords Watch, as its name suggests, is a tower defense with RPG elements in which you'll be placing defenses in strategic points to protect your lord and defeat waves of enemies in every level. While veterans to the genre will definitely have no trouble grasping the basic TD aspect of this game, it's also important to consider the gacha and RPG elements, which is where the fun really takes off.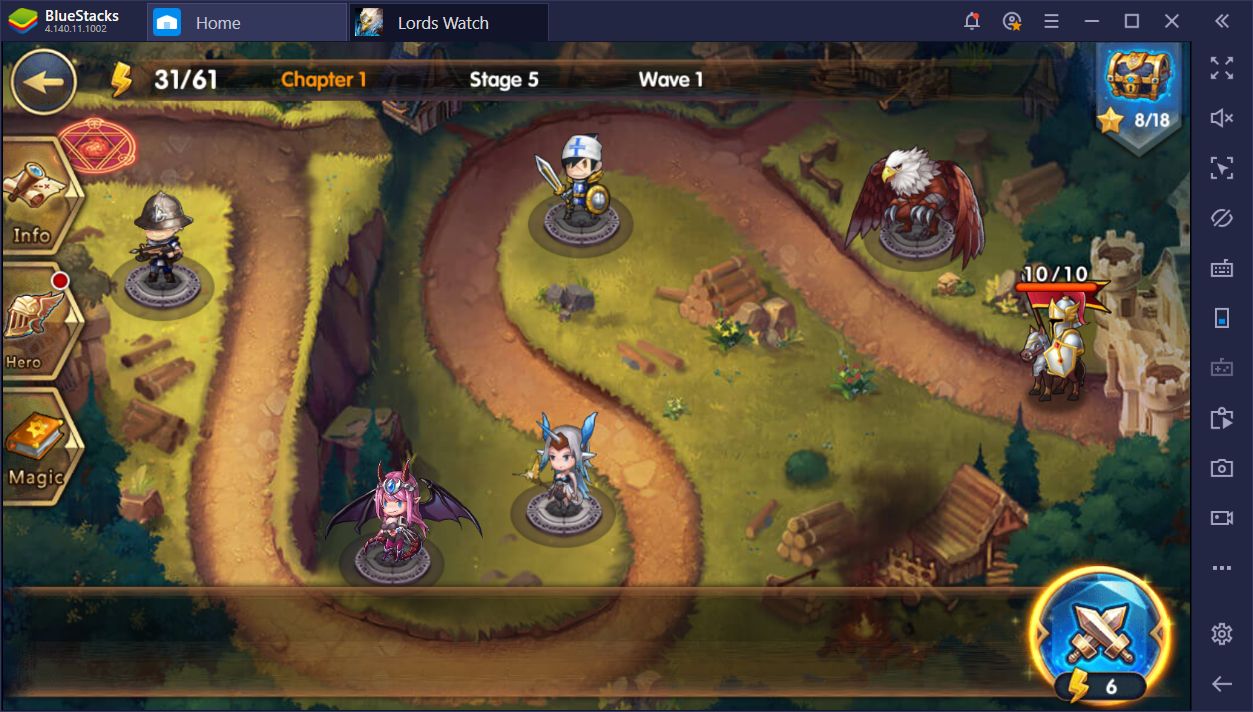 While the tower defense aspect in Lords Watch is just as you'd expect, consisting of placing defenses on the stage and watching them battle against the approaching enemies, there's a ton of variety in this game in the form of unlockable and upgradeable characters. Your defenses in this game are not "towers" nor structures that you build, they are heroes that you strategically place on the field.
In short, your success in this tower defense RPG will depend on having a good positioning strategy for every map, as well as having good luck when summoning powerful characters. In this guide, we're going to help you out with the former by sharing some good pointers when it comes to setting up your characters on the stage. Otherwise, if you're looking for great characters for each role, then take a look at our guide on the best heroes in Lords Watch.
Keep in mind that our recommendations apply only to tower defense mode, as battle mode is a whole other ballpark and requires a different approach. Furthermore, if you'd like some tips and tricks on how to start and progress in Lords Watch, then take a look at our exclusive guide we wrote on the topic.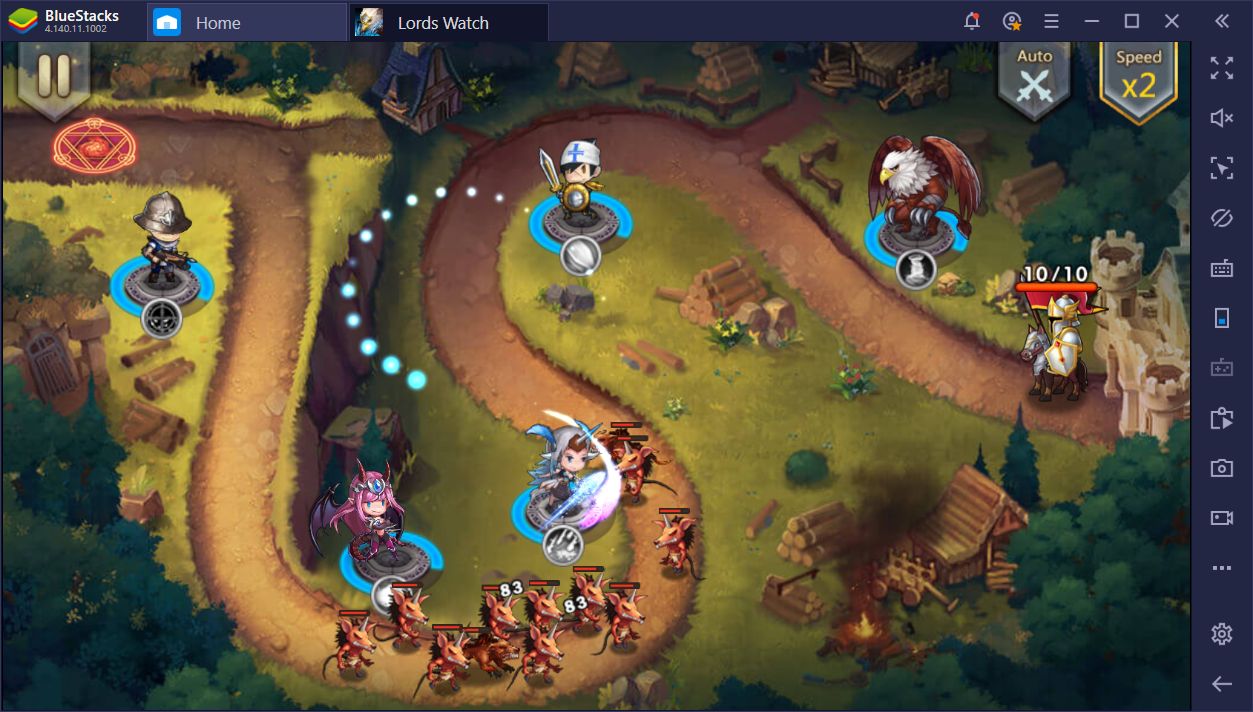 With that being said, let's get started!
Positioning Tips for Tower Defense Mode
There are many different types of heroes in Lords Watch; 40 of them, to be precise. In relation to other gacha games, this number might seem a bit low, but considering how heroes here are much more than just stat numbers in different skins, this variety is very much welcome. Besides, as the game ages, and the devs release new patches, this number will definitely increase.
As we just said, the heroes in this game differ in more than just their stats; their attack type and special skills also vary greatly from hero to hero, making them suited to different roles and positions in the map. For instance, a strong attacker hero, that does most of its damage with basic attacks, will be better suited for the front lines as he will attack the enemy as soon as they spawn.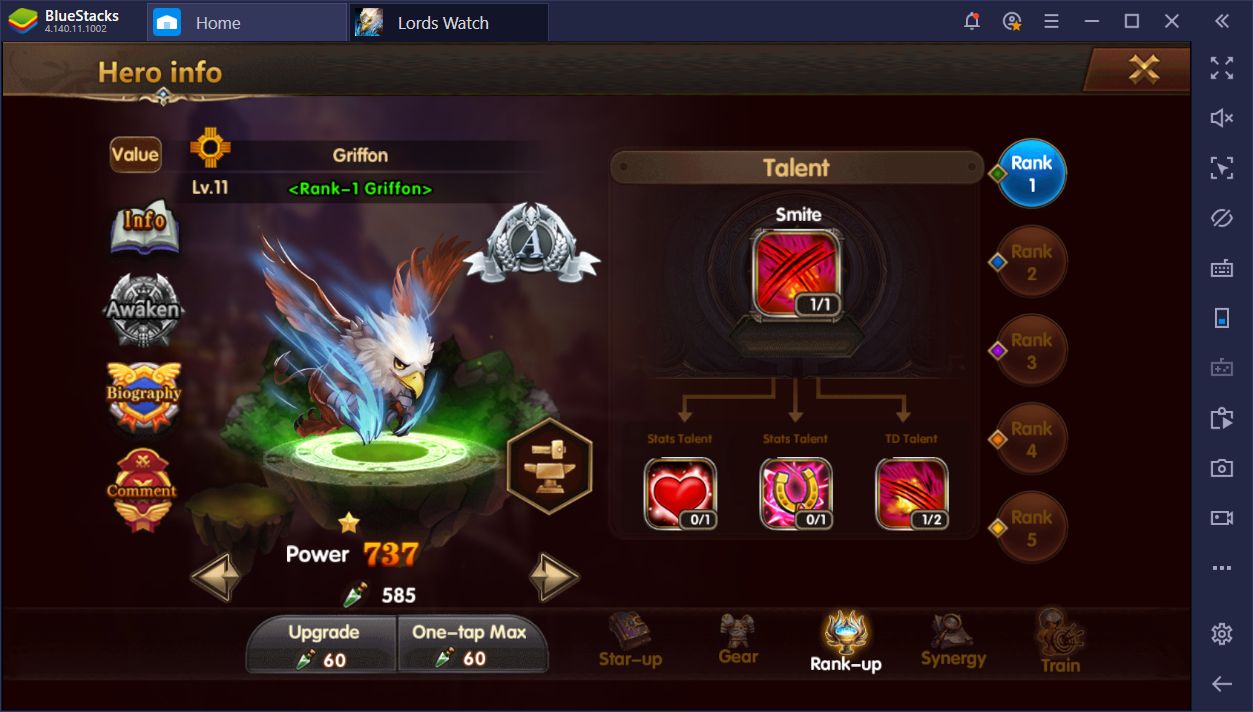 In the following paragraphs, we will speak about the unit types that you'll find in Lords Watch.
Damage Dealers
Since Lords Watch doesn't have official unit types, and the English localization is somewhat lackluster, the best way to identify a hero's role is by looking at their skills and stats. If the unit in question has a high physical attack power and attack speed, and his abilities are physical-based or deal a lot of damage to single targets, then he'll be more suited to the frontlines where he can attack the enemy as soon as they enter the map.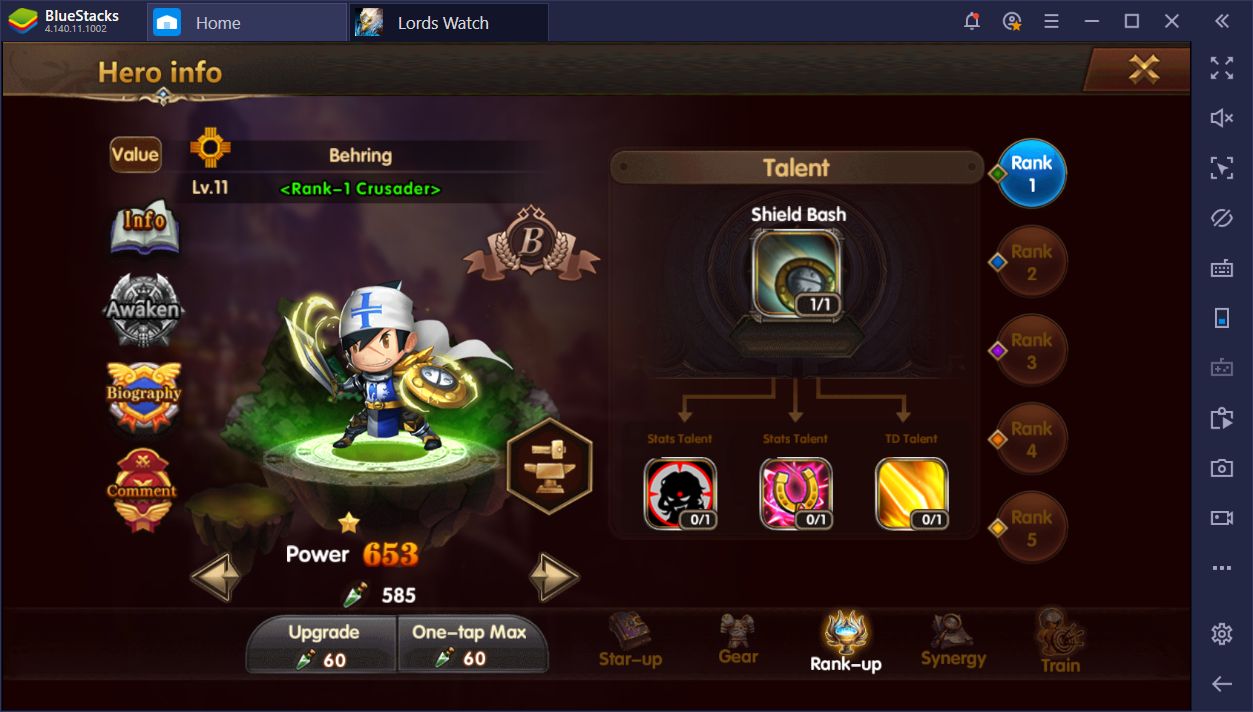 Support Heroes
Other units in Lords Watch have comparatively lower attack power values than damage dealers. However, these heroes have skills that can disrupt enemy movement, stun them, or cause other types of status effects.
Also called "Commanders," these support units are much better off in the middle of the stage as they can affect the highest number of enemies with every skill. Remember that support units are not so much about doing damage, but about incapacitating the enemy so that your damage dealers can wipe them out. Additionally, some of these units can buff your team, increasing their damage, attack speed, or even charging up their skills.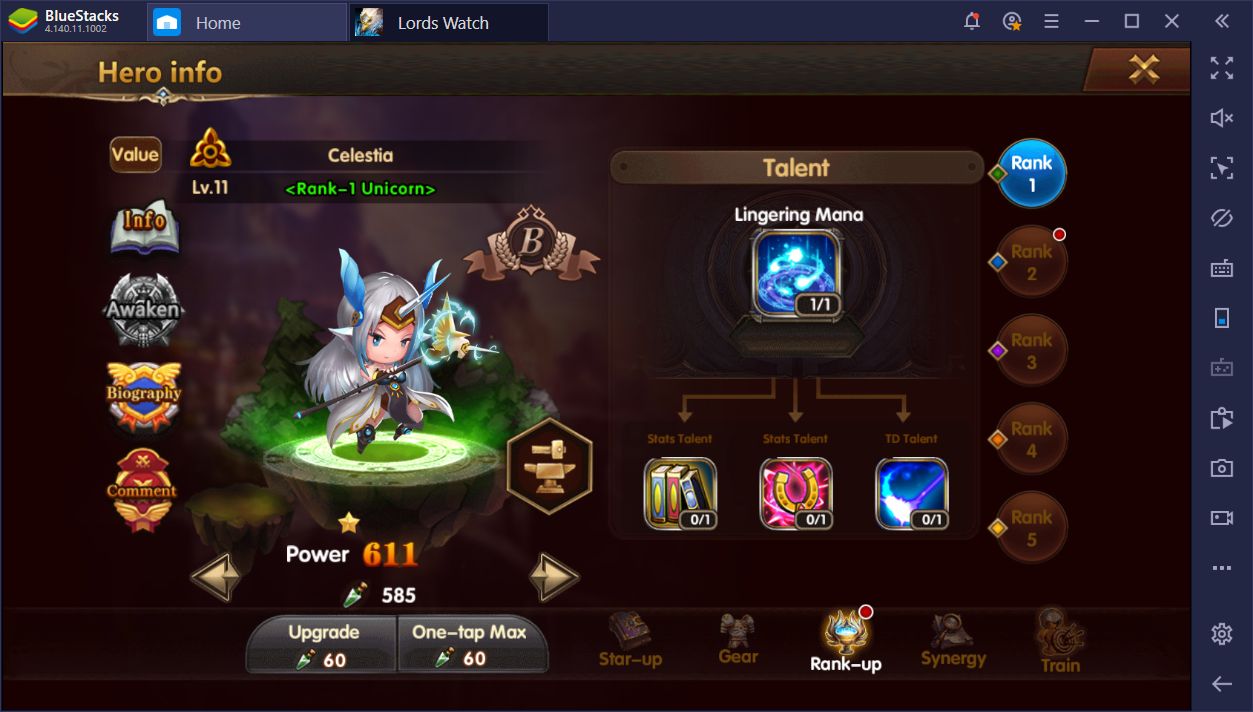 Finisher Heroes
Lastly, we have the finisher heroes, which do very little damage with every basic attack, but have skills that cause tremendous amounts of damage when they manage to pull them off. The caveat here is that these skills take a long time to charge, which makes them ideal for the very back positions. The idea behind this role is that they're able to charge up their ultimate skill while your other units attack the enemy. If an enemy or two manage to slip by your defenses, your finisher hero can easily dispatch them with a well-placed skill.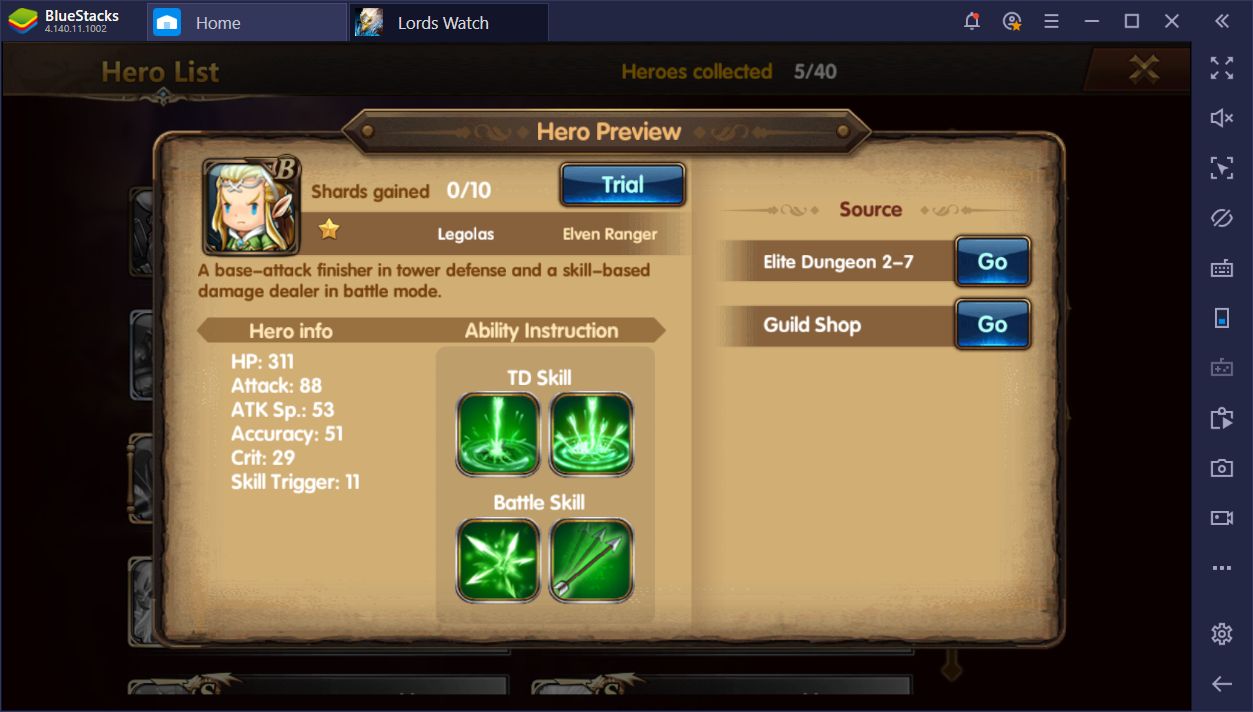 Some finisher heroes in Lords Watch, however, don't rely on skills, but on brute force. These units deal tons of damage with basic attacks, but attack very slowly. While they can finish off enemies with low health in a few hits, they are not suited for the frontlines since, due to their low attack speed, the bulk of the enemy waves would just slip by.
Final Considerations
For the most part, positioning your hero in a place where you can take advantage of their skill set is the way to go for winning in Lords Watch TD. However, there might be some stages where the way is not always very clear. Either due to the layout, the presence of environmental hazards, or the types of enemies that you will fight, you might need to adjust your strategy accordingly.
For instance, stage 4 in chapter 1 consists of a square layout with a torch in the middle that you can use to stun every single enemy around it. In this stage, you really don't need to consider the roles of your characters since the layout is very cramped. The key aspect in this stage is correctly timing the use of the torch stun as this action will help you tremendously in stopping the enemy long enough for you to get a few skills off.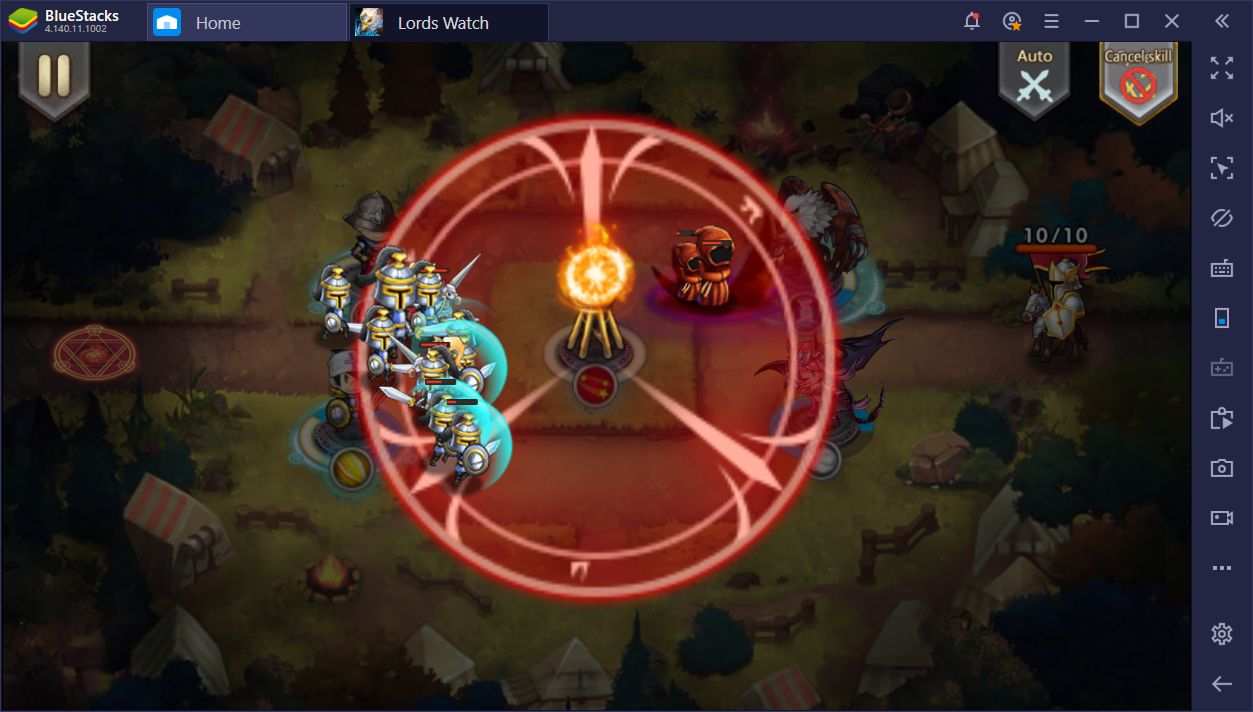 On other occasions, such as in stage 5, the layout of the stage might consist of several curved paths, which could severely limit the effectiveness of units that attack in a straight line. Instead, you might want to use heroes with circle AoE attacks, or that can affect all enemies on the map.
Adaptability is key when it comes to winning at Lords Watch: Tower Defense RPG, so try to unlock as many heroes as you can. Similarly, having the best controls and a big screen will help tremendously, especially in the later stages where there's too much going on at the same time. Nevertheless, with a varied roster, you'll be able to clear many different challenges with ease.