Game Guides
How to Win at Lords Watch: Tower Defense RPG on PC With BlueStacks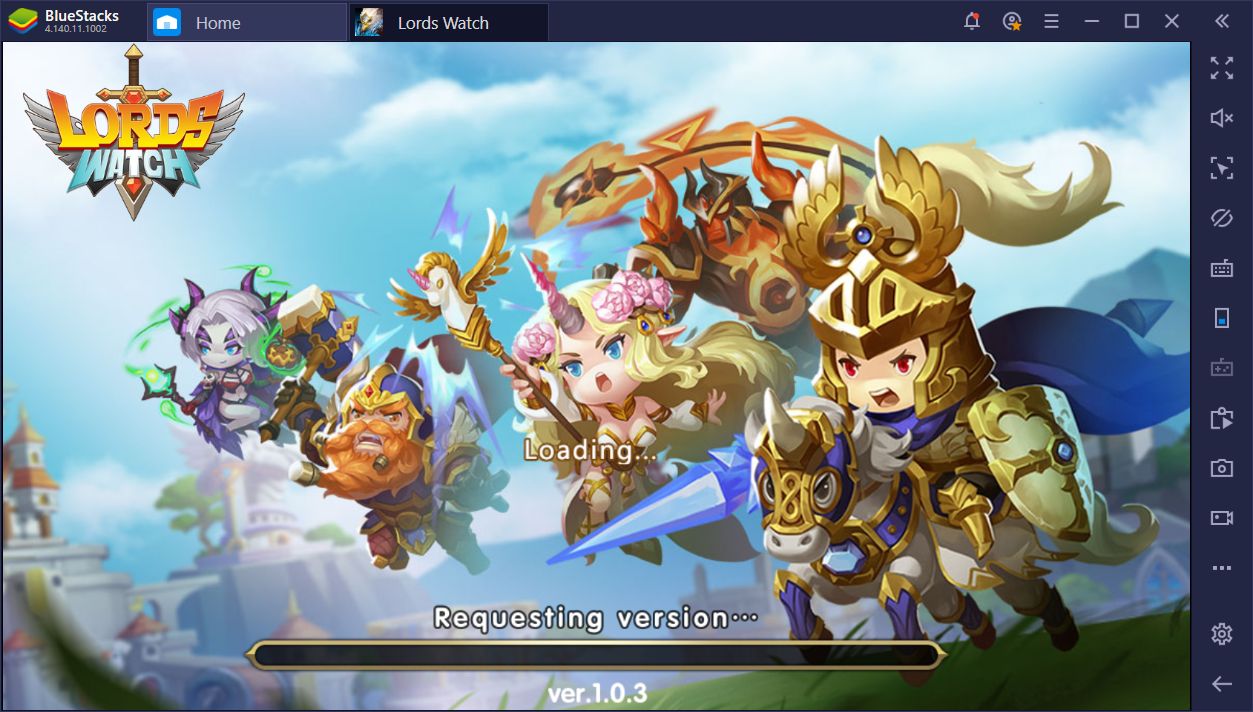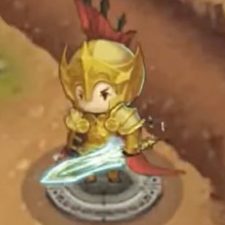 The tower defense genre of games has, since its inception, occupied a niche that many faithful fans enjoy. While not quite as big as mainstream games like MOBAs or battle royales, this niche has garnered a small yet very committed fanbase who enjoy everything that has to do with protecting corridors using stationary turrets and other types of defenses. Lords Watch is one of the newest entries in the genre, which offers hours of fun with its multiple game modes.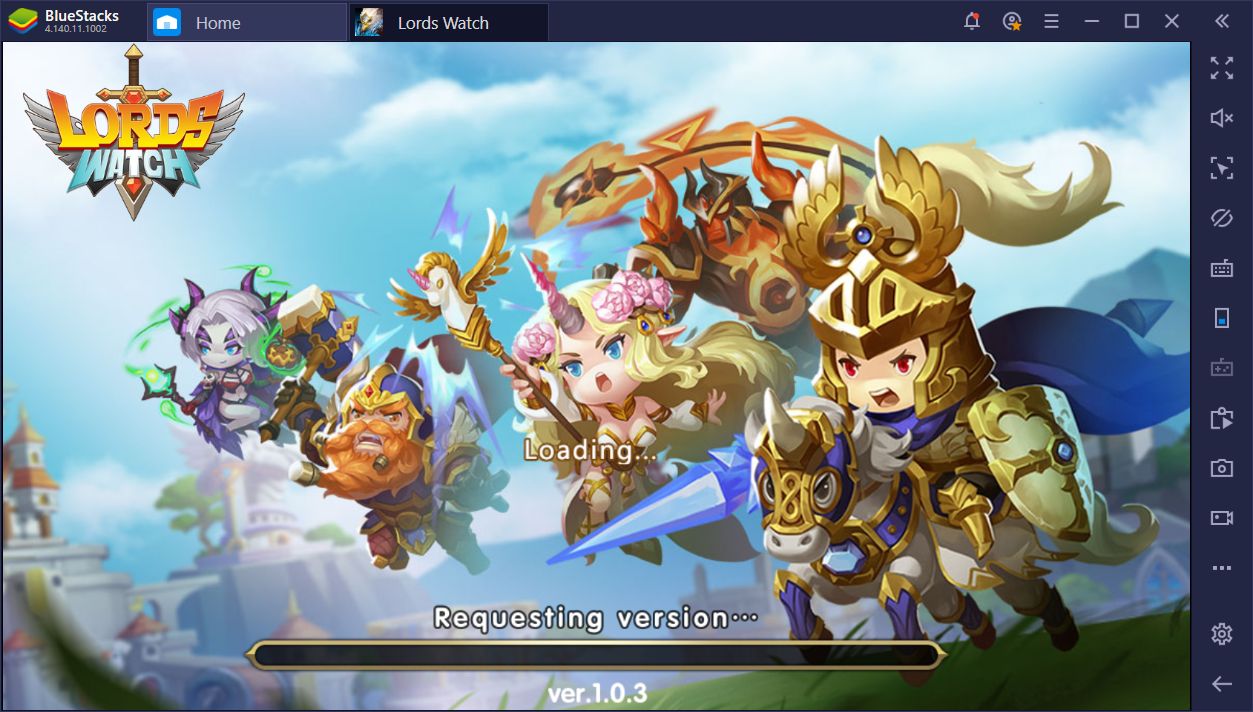 At their core, the premise of these games is simple: The player must place defenses along several corridors, and prevent the enemy invaders from reaching the objective. If enough enemies reach the target, the player loses and must start over.
The thrill in games like Lords Watch, though, comes from the fact that, at the time of writing, there are over 40 types of defenses that you can place in your corridor, all of which have different properties, types of attacks, special abilities, and roles. If you want to learn more about the basic mechanics of this game, please consult our tips and tricks for Lords Watch.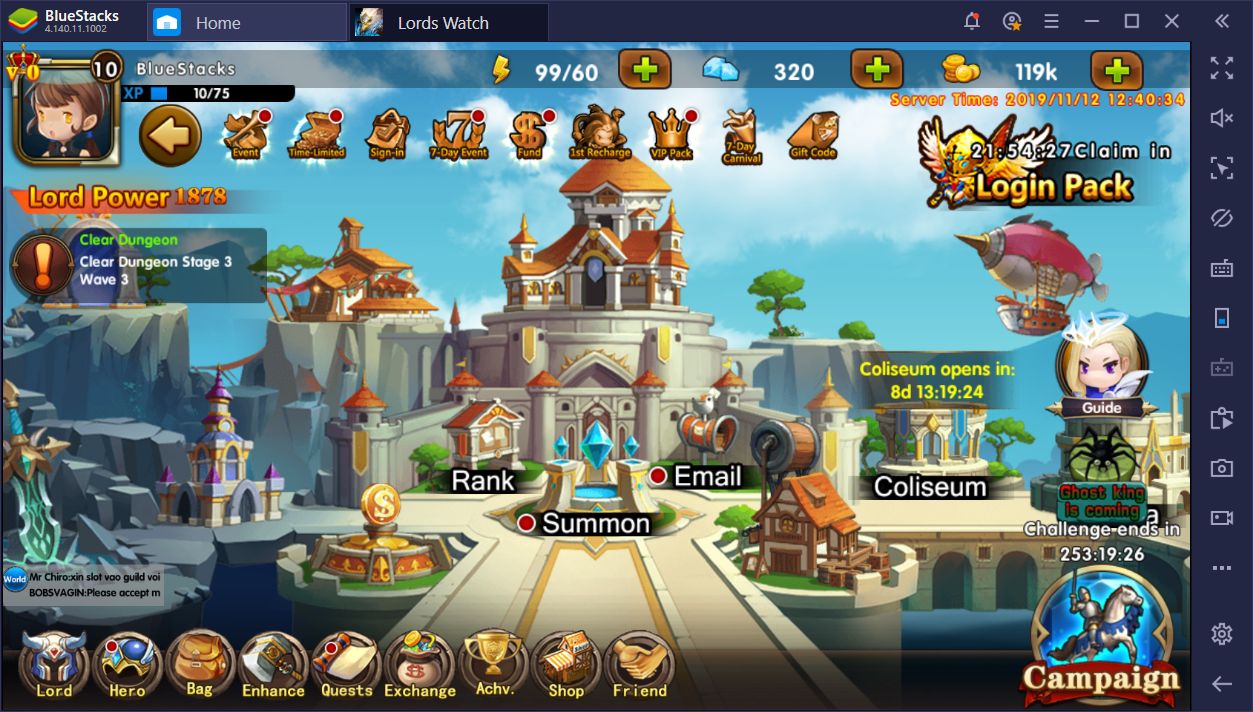 After completing the tutorial, battles in Lords Watch can get very hectic as there will be wave after wave of bad guys pouring out from the enemy's portals. If you want to survive the onslaught, you'll need all the help you can get. Luckily, BlueStacks has everything you need in order to defend your lord from the forces of evil, and become a one-man army in Lords Watch.
Why Play on BlueStacks?
The intense and fast-paced design of this game makes it so that you'll have to constantly make split-second decisions and adapt to what's happening on screen. If one of your lanes is getting flanked, you'll need to focus your firepower on the encroaching demons to keep your lord safe. Similarly, you'll also need to consider the types of invaders before placing your defenses accordingly.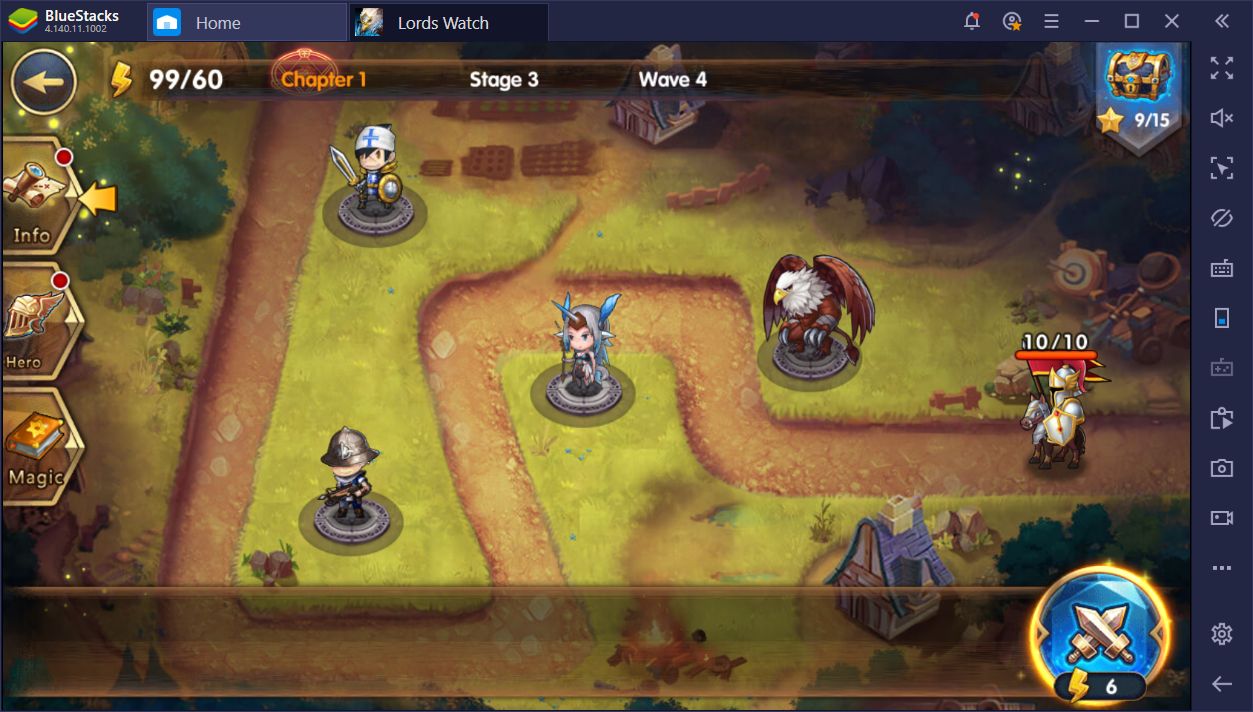 Regardless of the action, odds are that you'll need all the precision and speed you can get if you want to react accordingly, which is something you'll NEVER have when playing on your phone. Alternatively, you could also activate the auto-battle mode to get through this limitation—but good luck relying on the AI on the toughest levels. No, what you need is sheer, unparalleled power; power that you can only get by playing on BlueStacks.
The main issue with playing Lords Watch on your phone, regardless of the type and cost of the device, is that you're limited to playing on a very small screen. For a game where winning requires making split-second decisions and where victory is always hanging by a thread, being forced to drag units and to play on a small screen will only work against you in the long run. However, with BlueStacks, you can enjoy Lords Watch on your PC, on a much larger screen, and using your mouse and keyboard to control the action.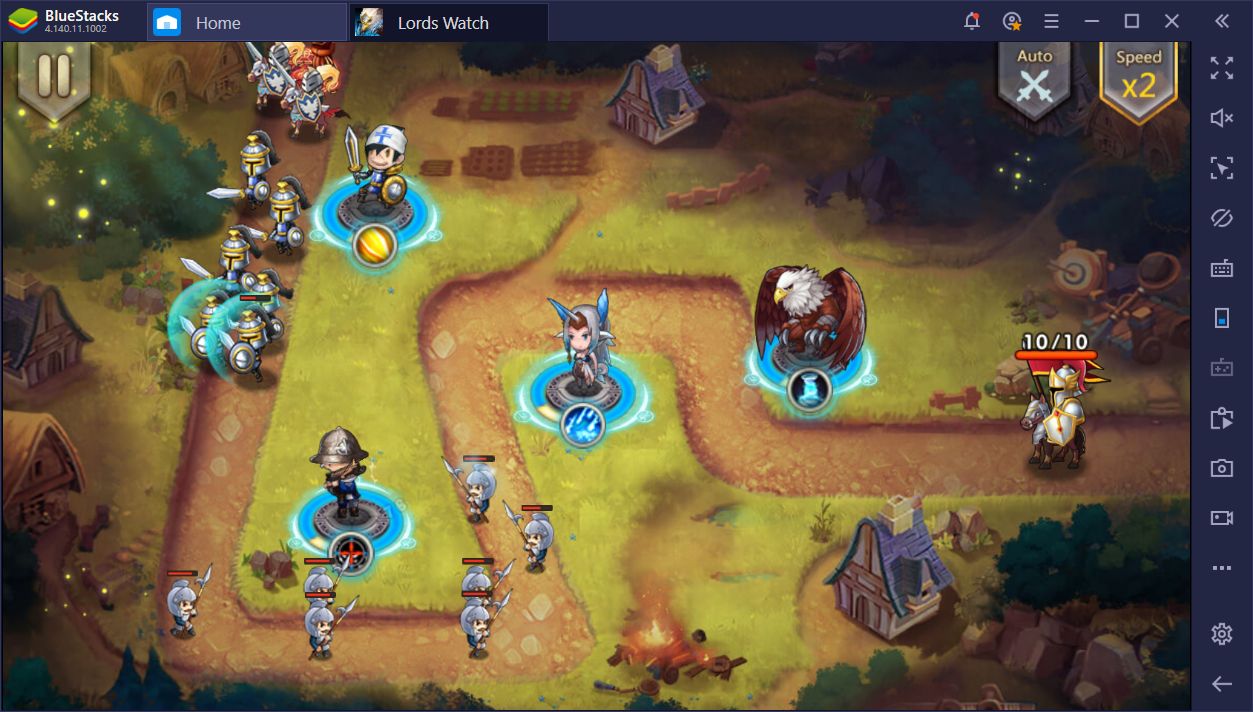 Instead of fumbling around with a small screen, you can drag and drop your units across your large 20+ inch monitor, with the greatest precision using your mouse. We know we've been repeating ourselves a lot with the whole precision argument, but you simply need to experience playing Lords Watch on BlueStacks to actually know what we're talking about. By playing on our emulator, it'll feel like you're actually playing a PC tower defense game like the greatest titles in the genre.
Defend Your Lord With Our BlueStacks Tools
Screen size aside, BlueStacks also offers several other tools, including the Keymapping Tool, through which you can assign shortcuts on the screen, and bind the said shortcuts to any button on your mouse or keyboard. While most of the action in Lords Watch TD takes place in the battlefield using your mouse, the fact that you can assign your own shortcuts will significantly improve menu navigation when you're not in combat.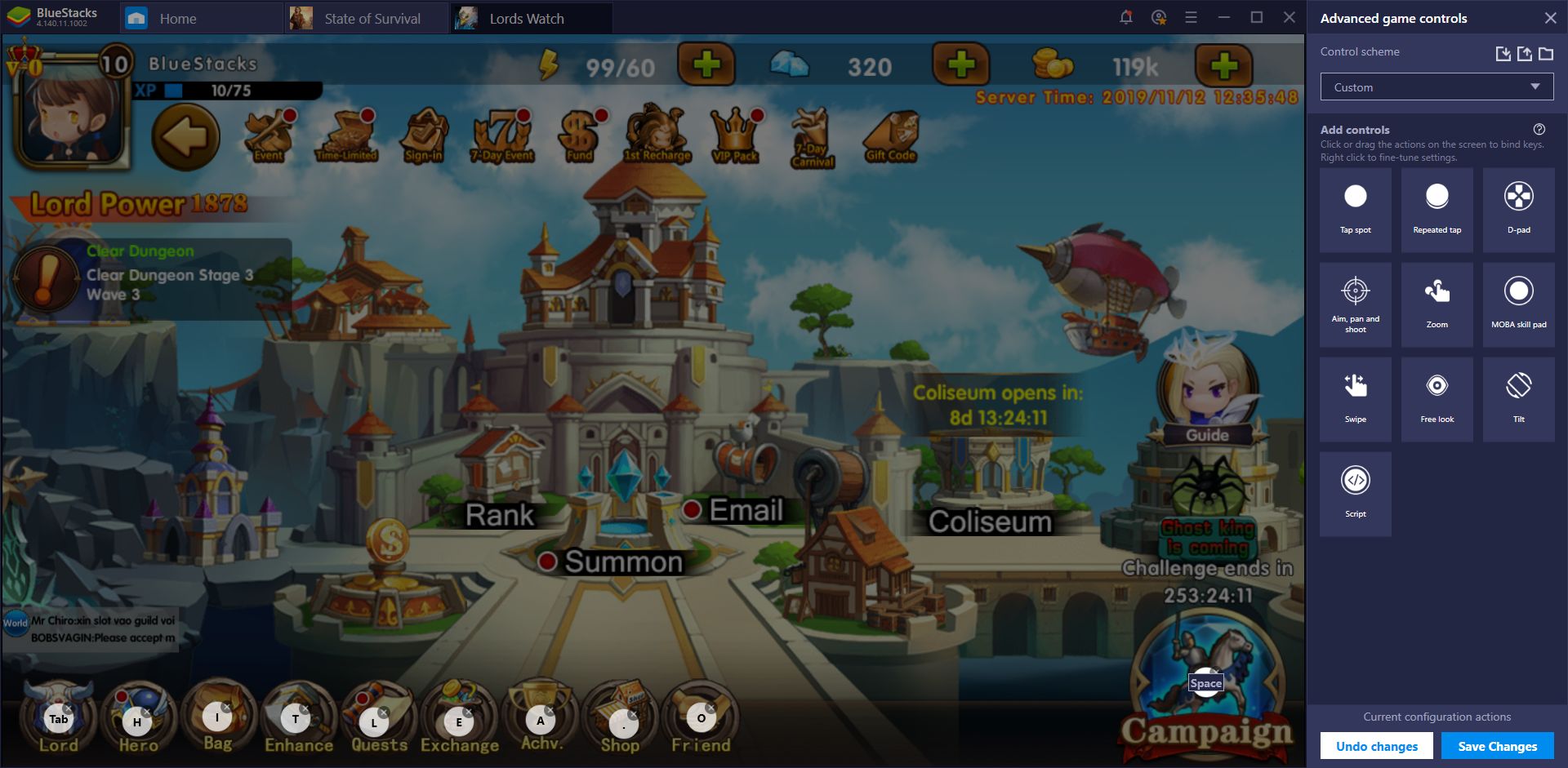 Take a look at our setup above. Using the Keymapping Tool, we managed to create a control scheme that will allow us to access any menu using our keyboard. While not strictly necessary, this feature further improves your experience and contributes towards creating an experience similar to the PC games.
Like many other tower defense games, there are multiple ways to beat the levels in Lords Watch, which will vary depending on your current team setup. While there is a meta, there are also many functional setups that lend themselves to many different play styles. However, like in all online games, there are always heated debates on the best team setups for the toughest challenges in the game.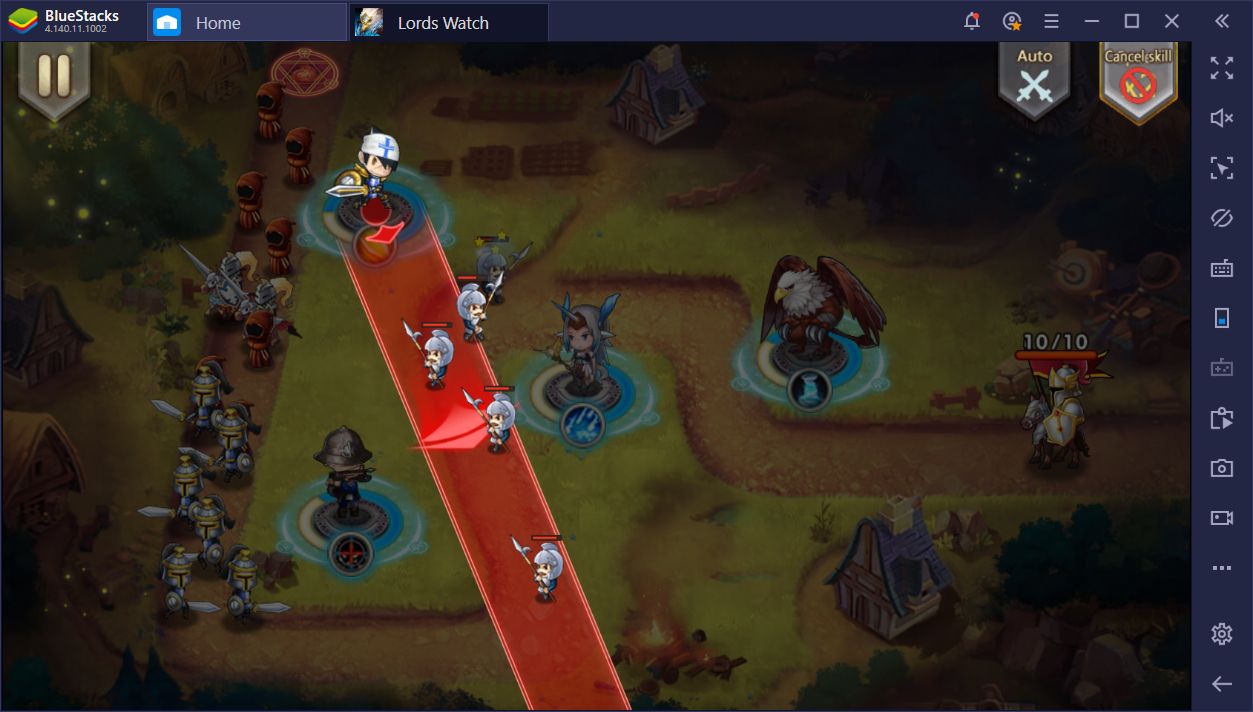 It's not uncommon to find many people bickering and fighting in forums, arguing how their setups are the best. However, while anecdotal and empirical evidence is ephemeral when it comes to arguing on the internet, people won't be able to refute your claims if you show proof. This is exactly what the BlueStacks Screen Recorder allows you to do as, with the press of a button, you can capture your greatest moments in Lords Watch.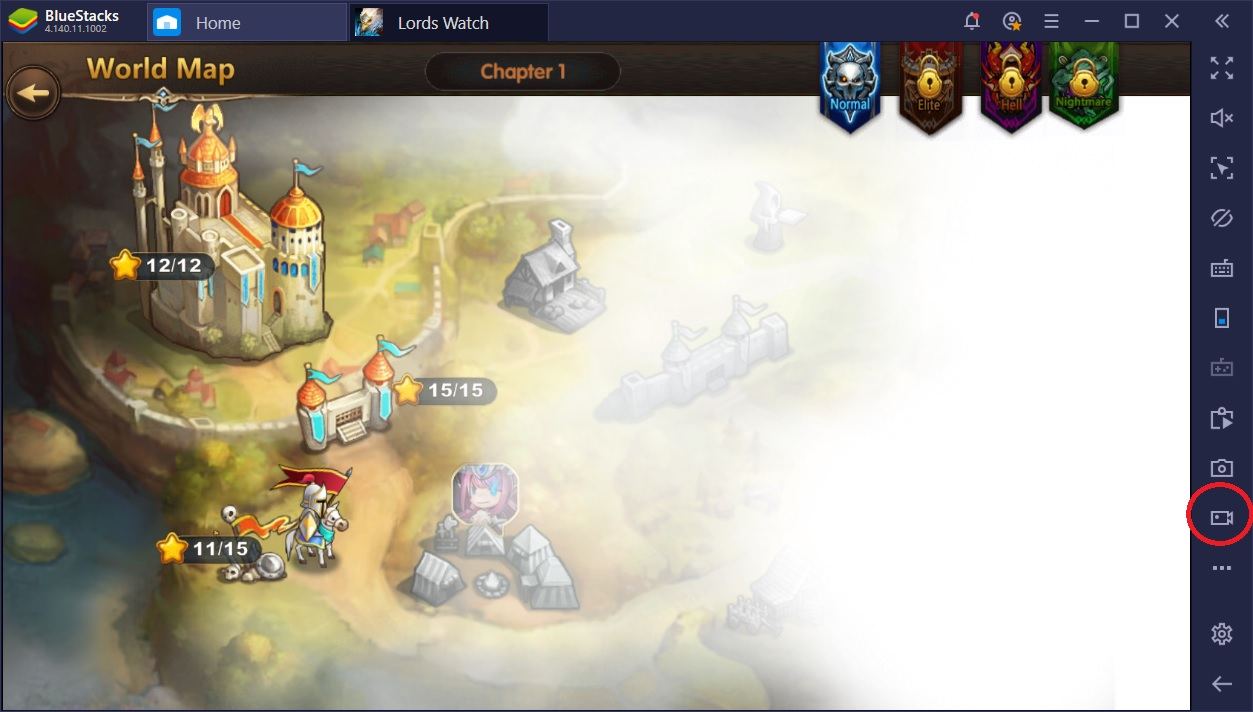 If increased precision and reaction time, the possibility to enjoy this awesome tower defense game on a much larger screen, and a plethora of tools are not enough to convince you that the best way to play Lords Watch is on BlueStacks, then perhaps you should consider that you just don't like having fun! For all others, we encourage you to not take our word for it; download this game on our App Center and try it yourself. We promise you won't be disappointed.