Game Guides
Play Lumia Saga on PC with BlueStacks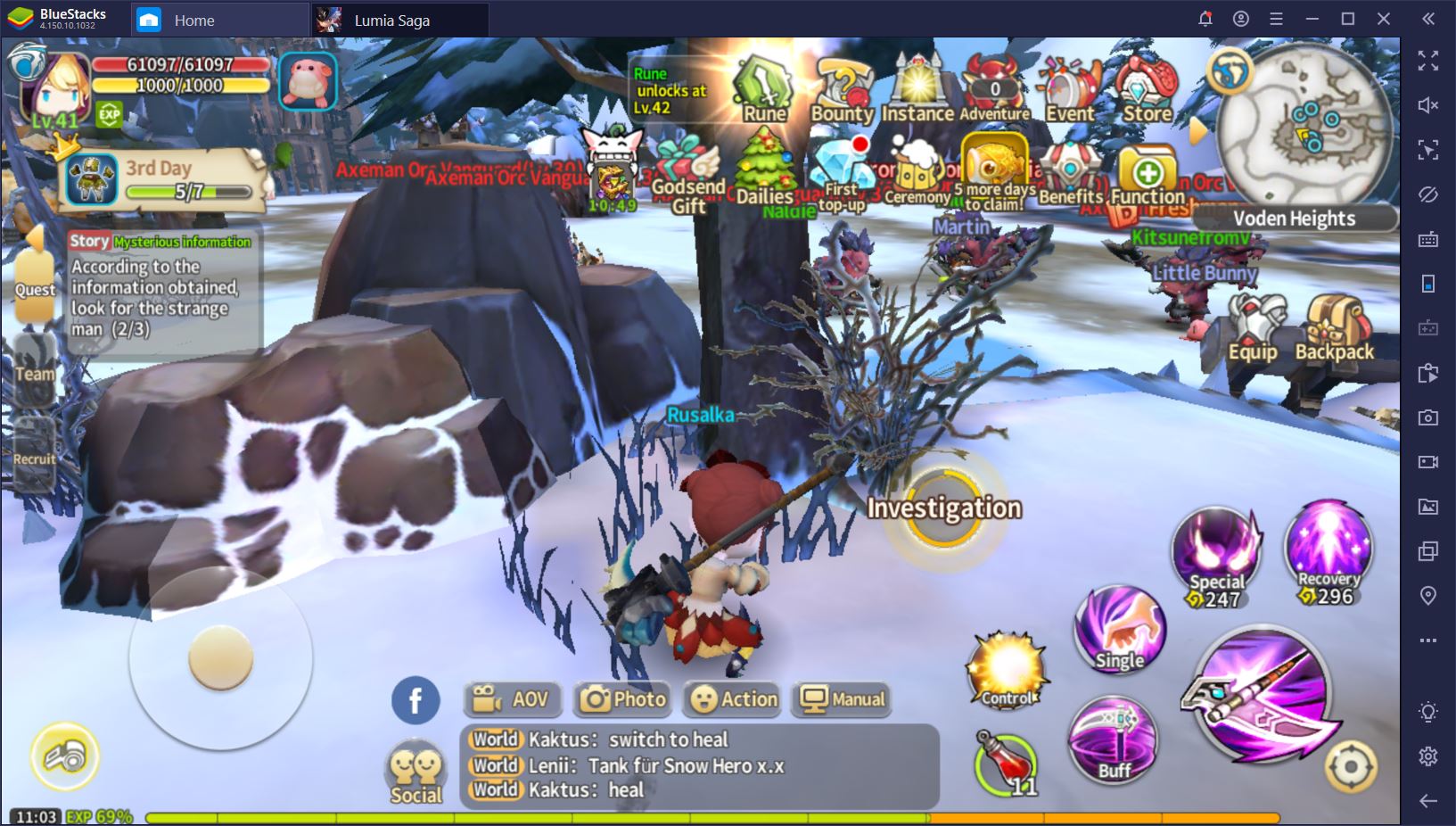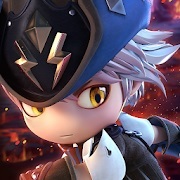 Century Games' latest MMO, Lumia Saga, has just recently hit the global Play Stores earlier this month. Although the game is a fairly typical example of its genre, there are a few new features that we believe make it worthwhile. For example, we love the fact that not only are the characters mega-cute, but they remain fully customizable throughout the game. More about that in a moment.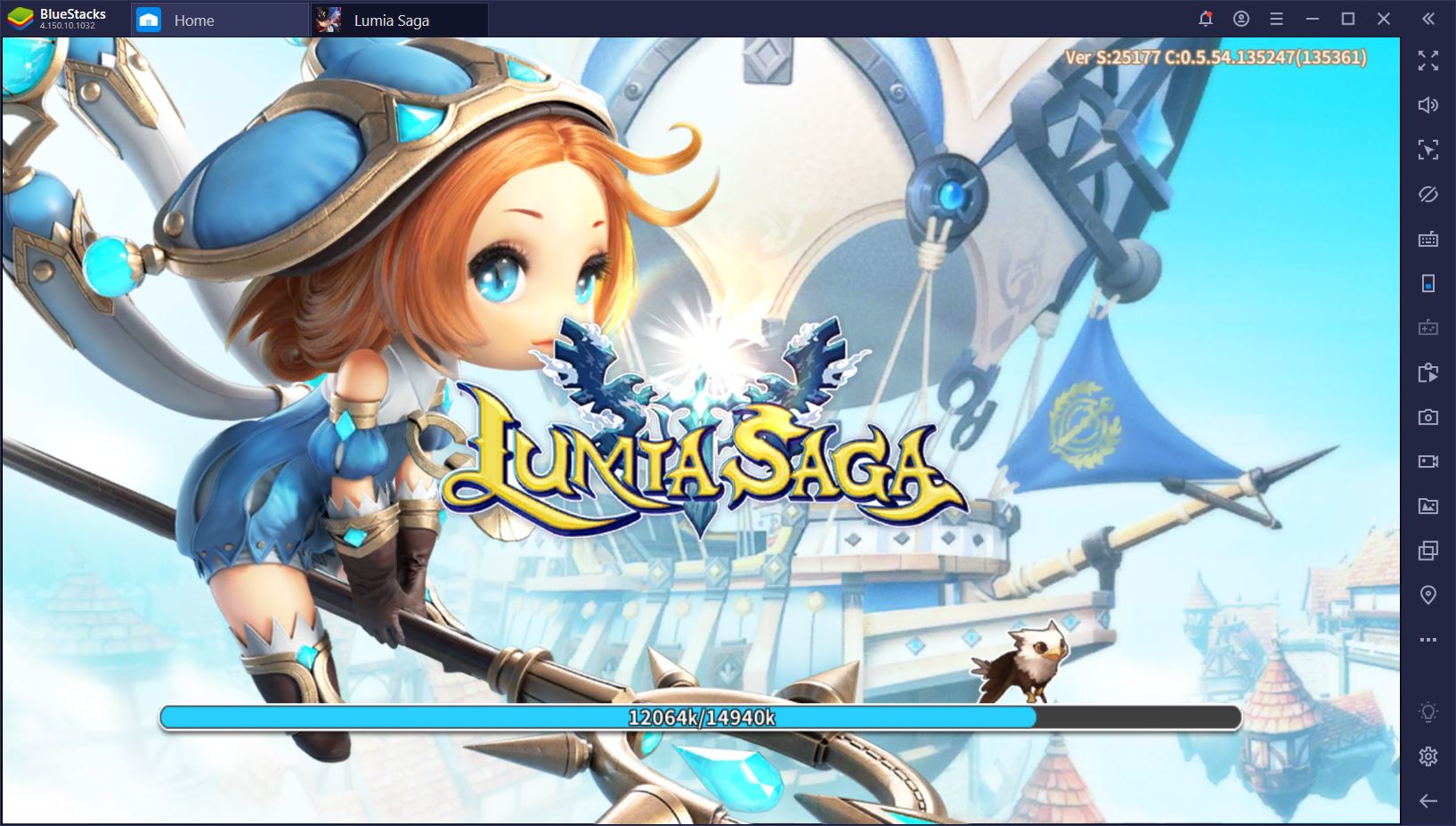 The sad news about Lumia Saga is that, even though the EU and NA servers have just launched, not everyone can play it on a mobile phone. Indeed, those who don't own one of the latest and best performing smartphones might struggle with poor graphics, very long loading screens, and fearsome lag. Fortunately, you don't actually have to play the game on a mobile phone. Instead, you can install Lumia Saga on your PC with BlueStacks and we're about to show you why you should.
A World of Cute Monsters and Serious Problems
Lumia Saga is essentially a good old-fashioned mobile MMO that is advertised as an "outbreak of cuteness." Although it doesn't bring too many innovations to its genre, it certainly delivers in terms of graphics and art. The characters are so cute that it's difficult to imagine them fighting monsters or doing anything serious, really. For those who enjoy being showered with unending prettiness and pastel colors, this is part of the attraction.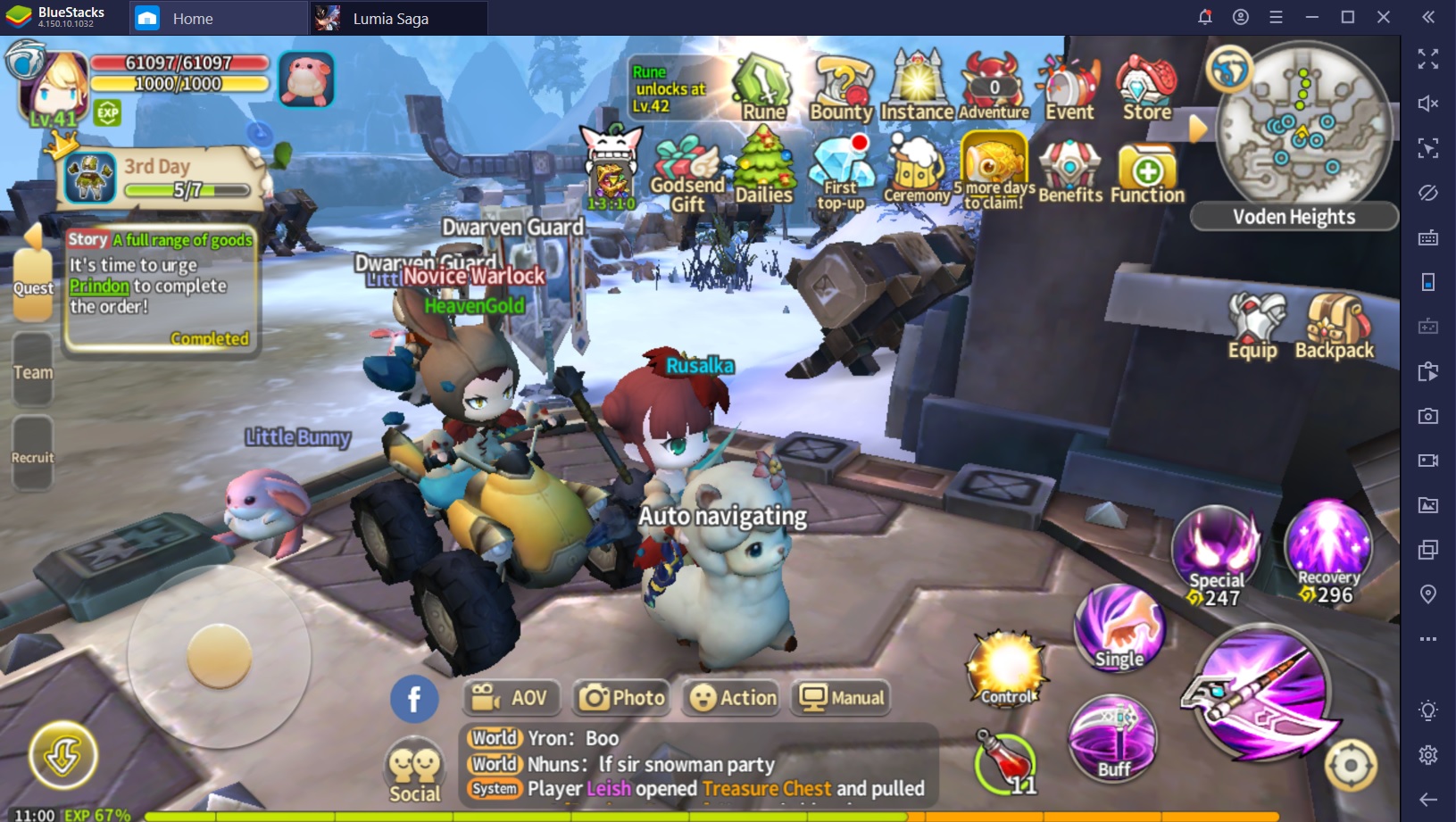 We have to admit that, hard as we may try to remain unimpressed, playing this game makes us feel slightly warmer on the inside. There's just something about these little creatures and their "big" problems, such as a misbehaving tiny mushroom or an upset miniature elf. Games are supposed to make players feel good, after all, and Lumia Saga certainly excels in this respect.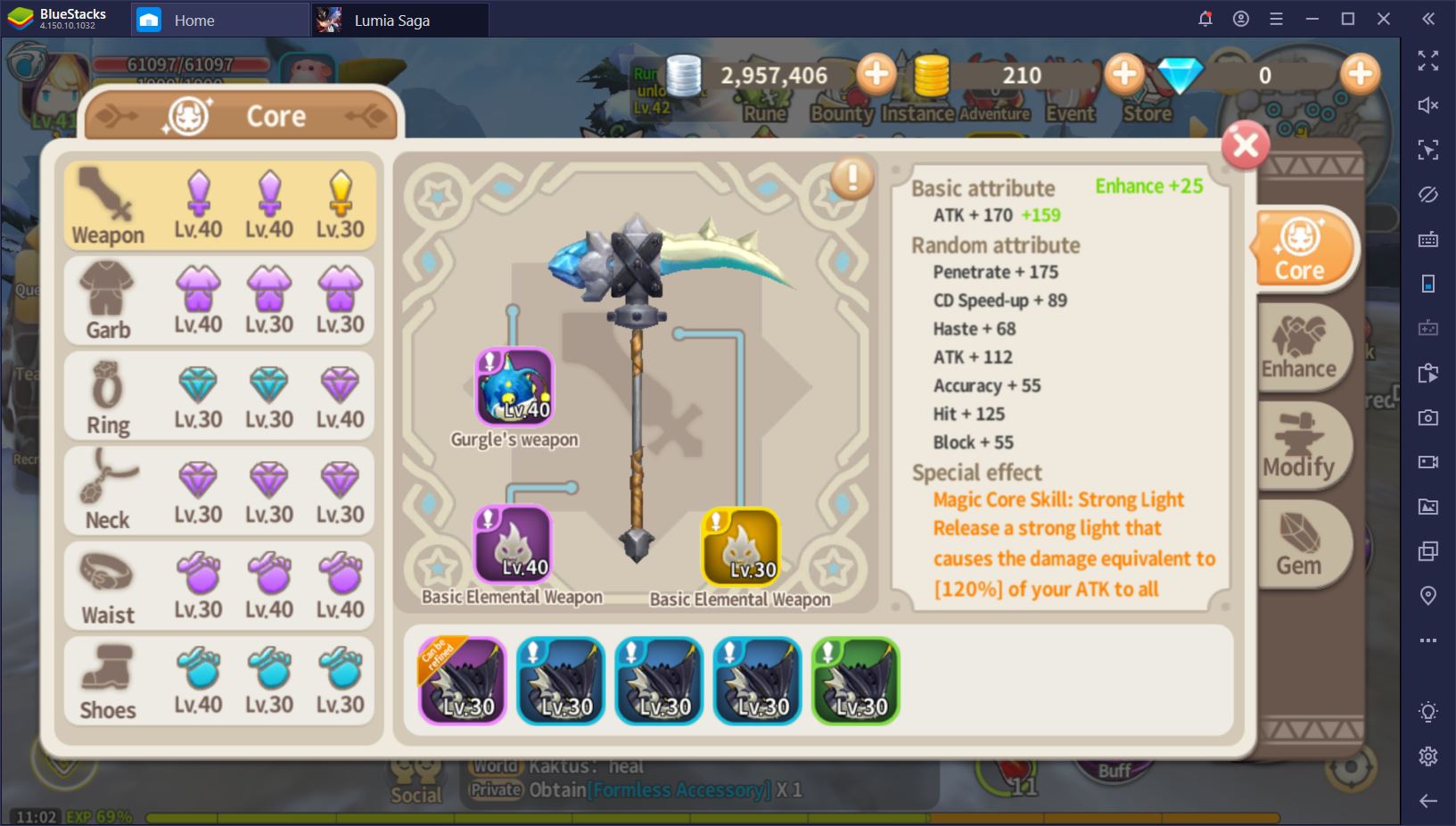 In addition, there are a few gameplay mechanics that we believe are worth drawing attention to. Yes, you'll find many of the common MMORPG elements in Lumia Saga – from the leveling system to mounts, pets, dungeons, and even the available classes. Yet there are also new features to look out for, such as the innovative gear system, which we'll discuss in more detail in a different article. Thanks to the fact that every piece of gear is broken down into 3 cores, you can customize the way your character plays and looks all throughout the game, not just on the initial creation screen. For us, that's a big plus.
Smooth Performance with BlueStacks
The thing is – how are you supposed to enjoy all the cute interactions with your character if you can only see him or her in a pixelated version that leaves too much for the imagination? Furthermore, if the loading screen between different instances or quests lasts longer than the completion of the instance itself, you'll likely quit the game before it even starts to get good. And who would blame you?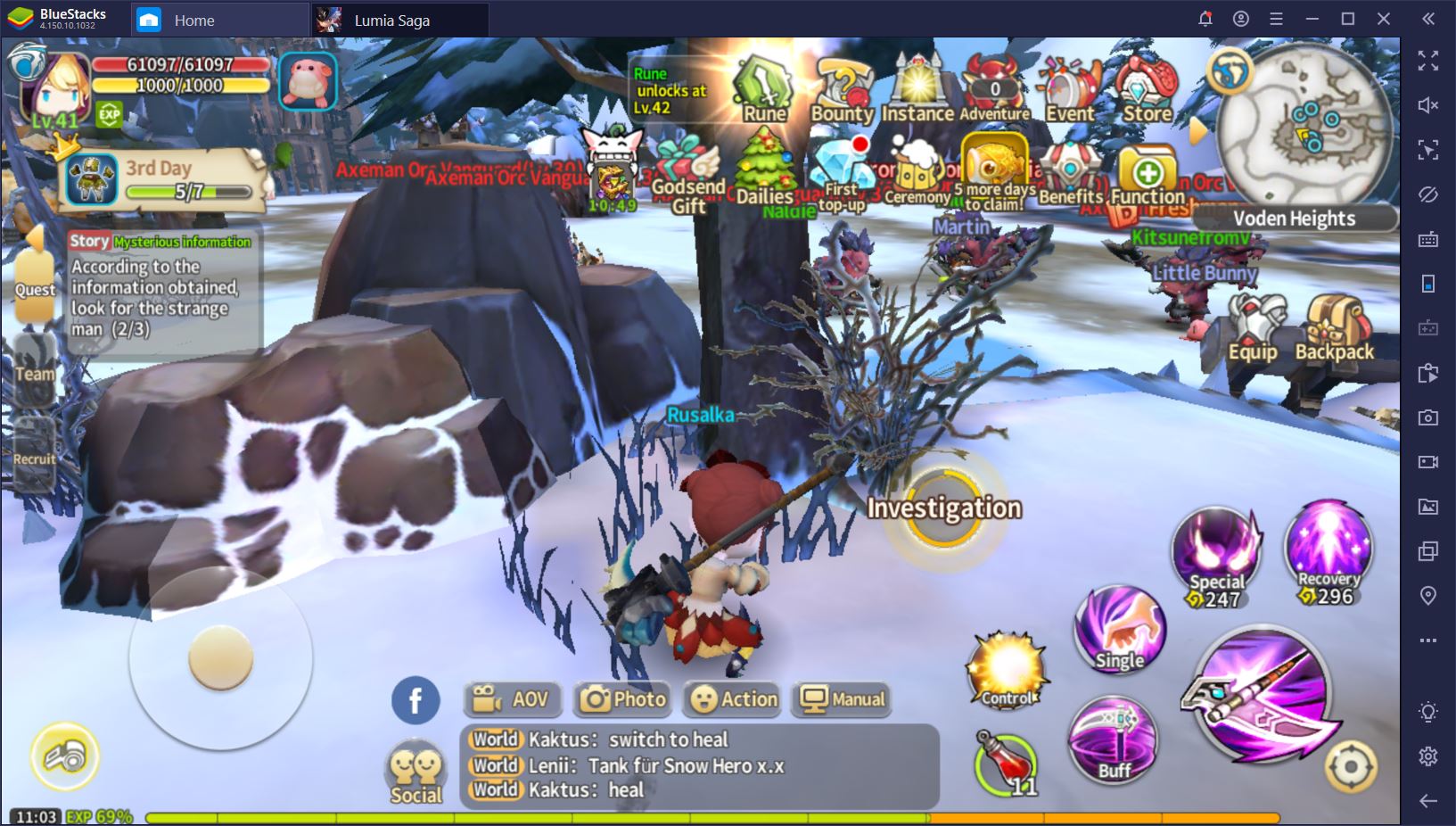 Smooth performance during gameplay is one of the main reasons why you should install Lumia Saga on your PC using BlueStacks. This way, you don't have to worry about the fact that your smartphone is not good enough to render the game properly or about the fact that lag might kill you more often than any monster. Plus, the game will look absolutely pristine and you'll be able to enjoy it at a level of maximum cuteness, just as the developers intended it.
Improve Your Character Control with the Keymapping Tool
All mobile games like Lumia Saga have the same problem: MMOs are meant to be played with a mouse and keyboard. It's nice to have something to do on your phone during a commute or long queue, but when it comes down to the most difficult fights or to PvP combat, you don't want to have to control your character with just your thumbs. A keyboard offers significantly more precision and speed, whereas your thumbs – trained as they may be – will still press or swipe the wrong buttons from time to time.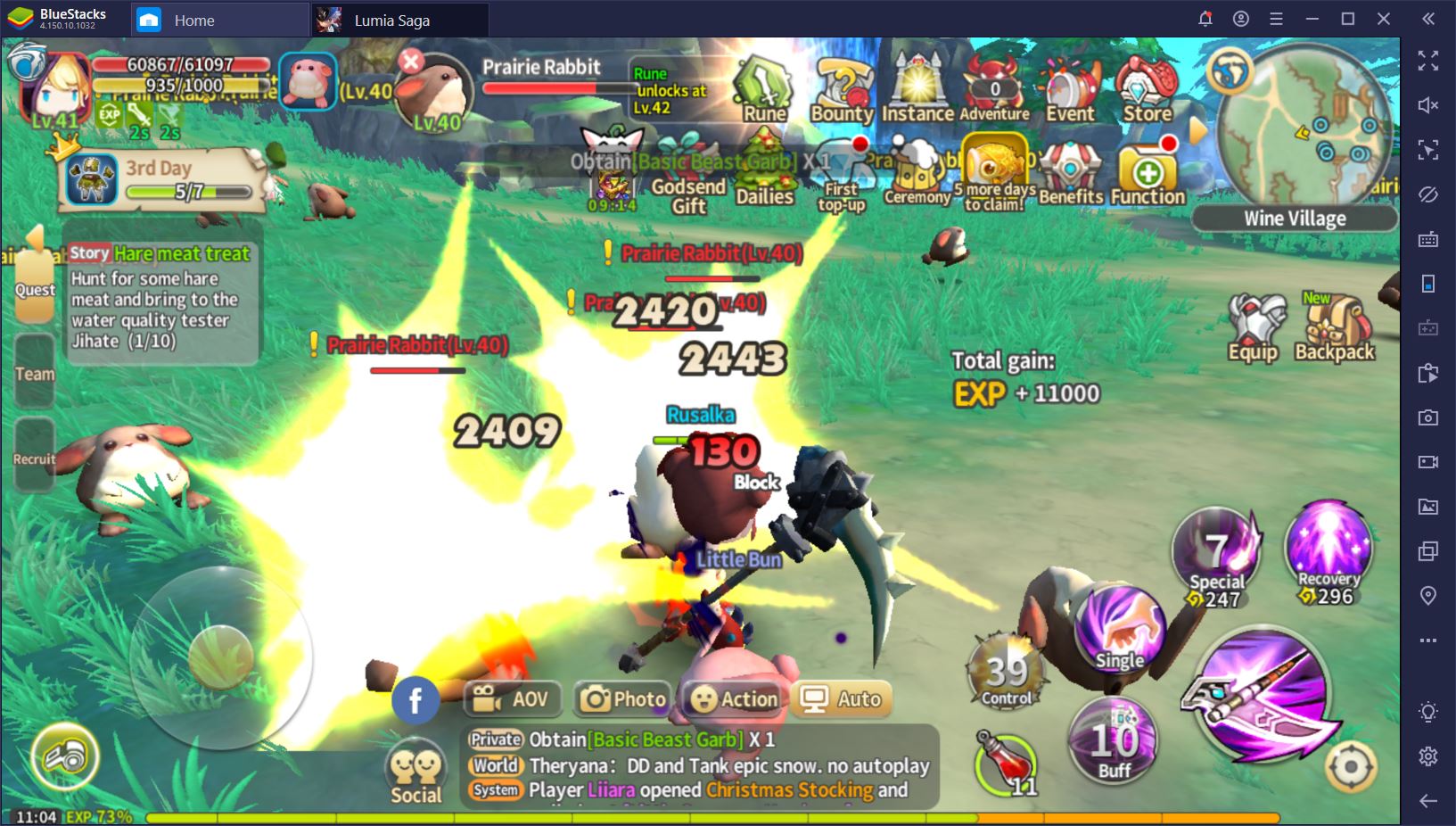 When you're playing Lumia Saga on BlueStacks, you can use the Keymapping Tool to design your UI exactly as you like it. For instance, we've used the D-Pad function to enable the classic W, A, S, D movement pattern and assigned the Space bar to our auto-attacks to make it more easily spammable. In addition, we can now activate our three main abilities by pressing 1, 2, or 3, whereas pressing 4 opens up the Special ability menu for Mages and allows us to pick between three additional skills (conveniently assigned to numbers 5 through 7).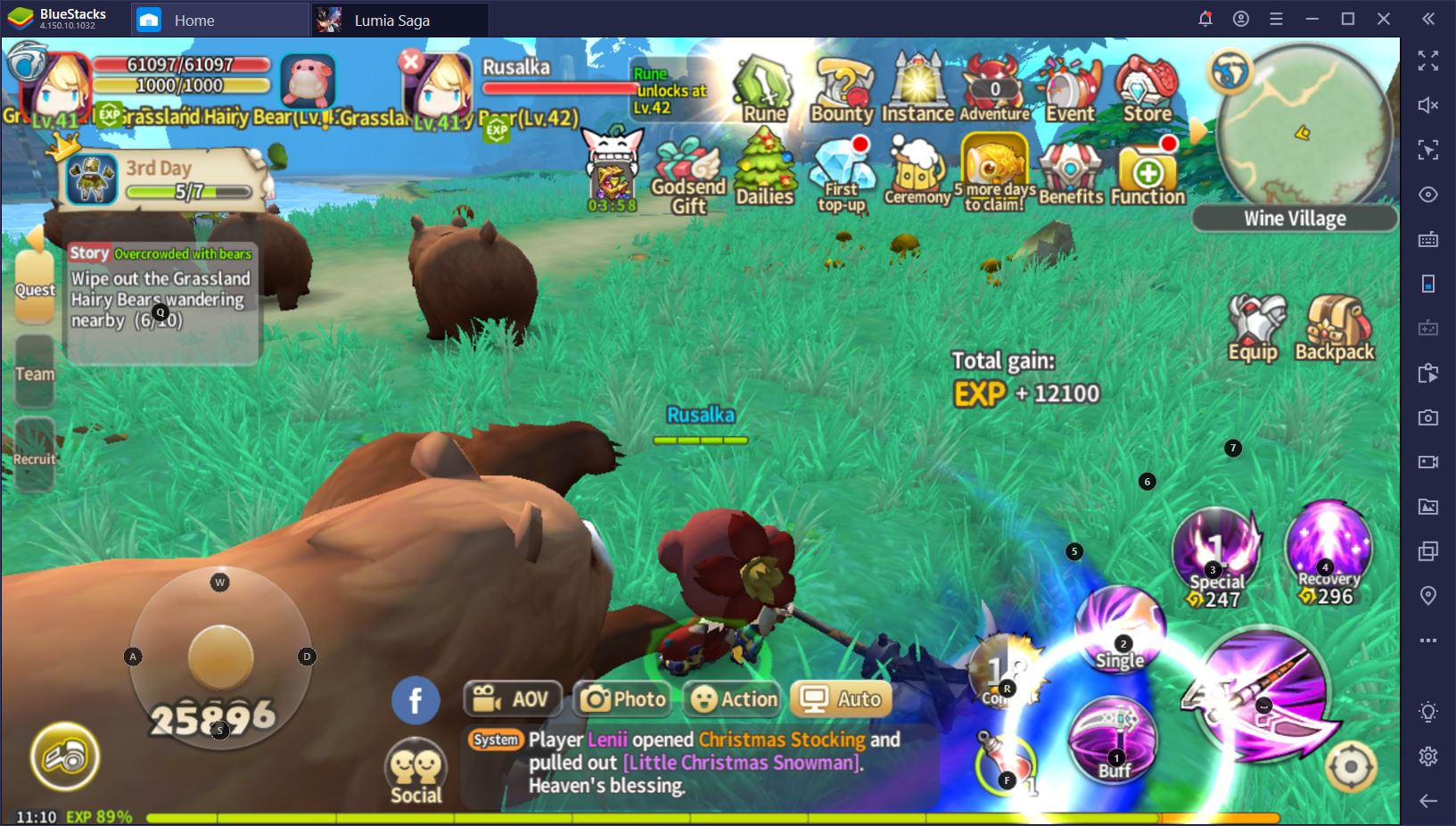 We've assigned our healing pots or herbs to F and our ultimate to R in order to keep both of these essential actions within reach. Finally, we've also placed a button on top of the Quests tab so that we don't have to keep clicking it while we're questing through the main storyline. As a result, we fight better, we kill more angry mushrooms, and we level up faster!
Optimize Your Gameplay with the Script Feature
But there are even more reasons why you want to play Lumia Saga on BlueStacks. One of the most impressive is the Script feature, which allows you to chain different customizable actions together for repeated use. To give you just a taste of what you can do with this tool, consider your Special abilities. To activate one of them during combat, you must first press the "Special" button and then select the ability. But you don't have to keep it that way. Instead, you can fire up the Advanced Controls menu and start a new Script. Then, you can use these commands to chain the two clicks together in a Script that looks something like this: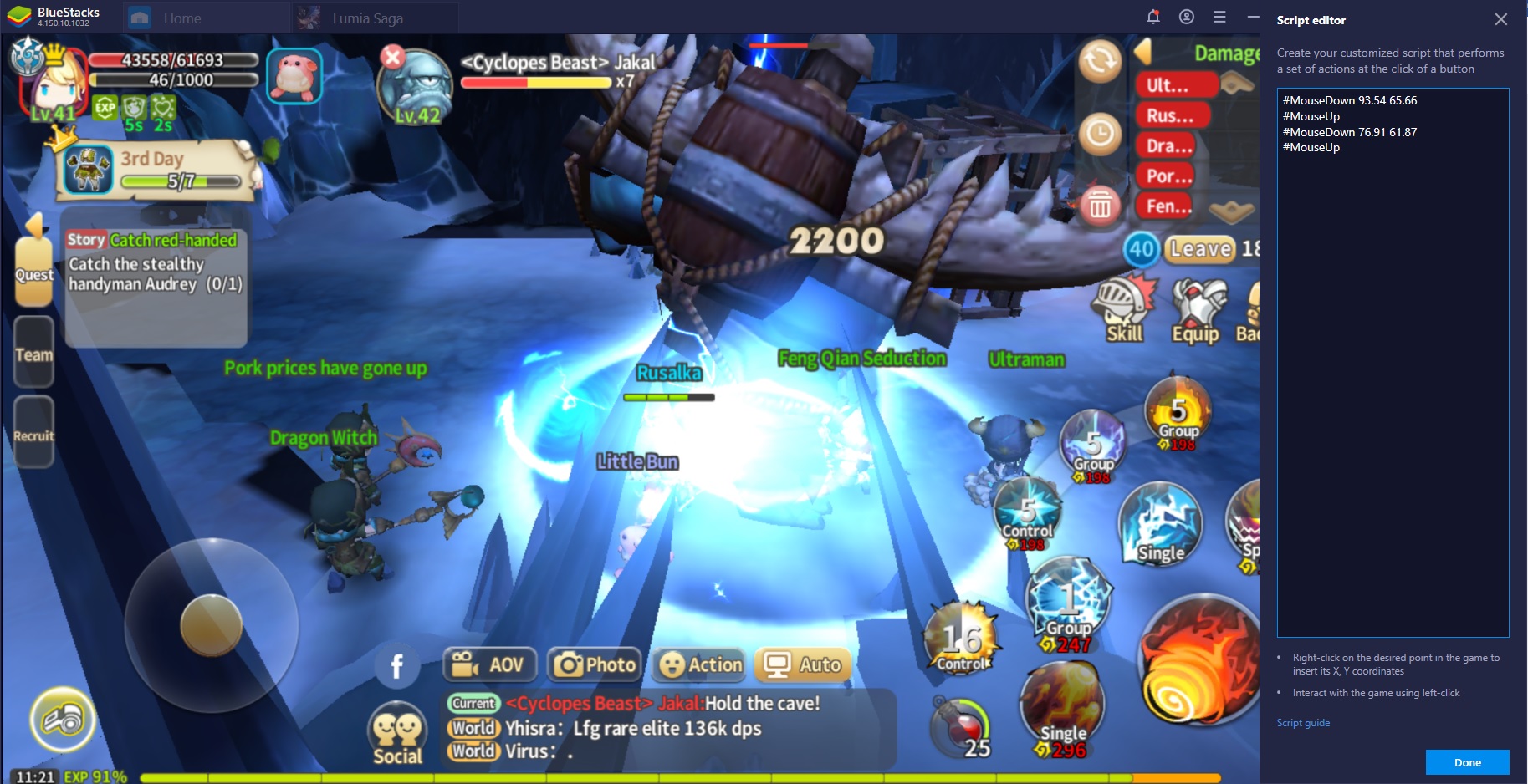 Finally, assign the combination to a key and voila! You can now activate a Special skill with just one click. You don't have to stop here, either. Think of all the annoying tabs that you have to access frequently, but that are hidden inside other menus. Looking to shorten your path to the Enhance tab for your gear? It's easy – just make a Script that will chain the correct actions in order and you're all set.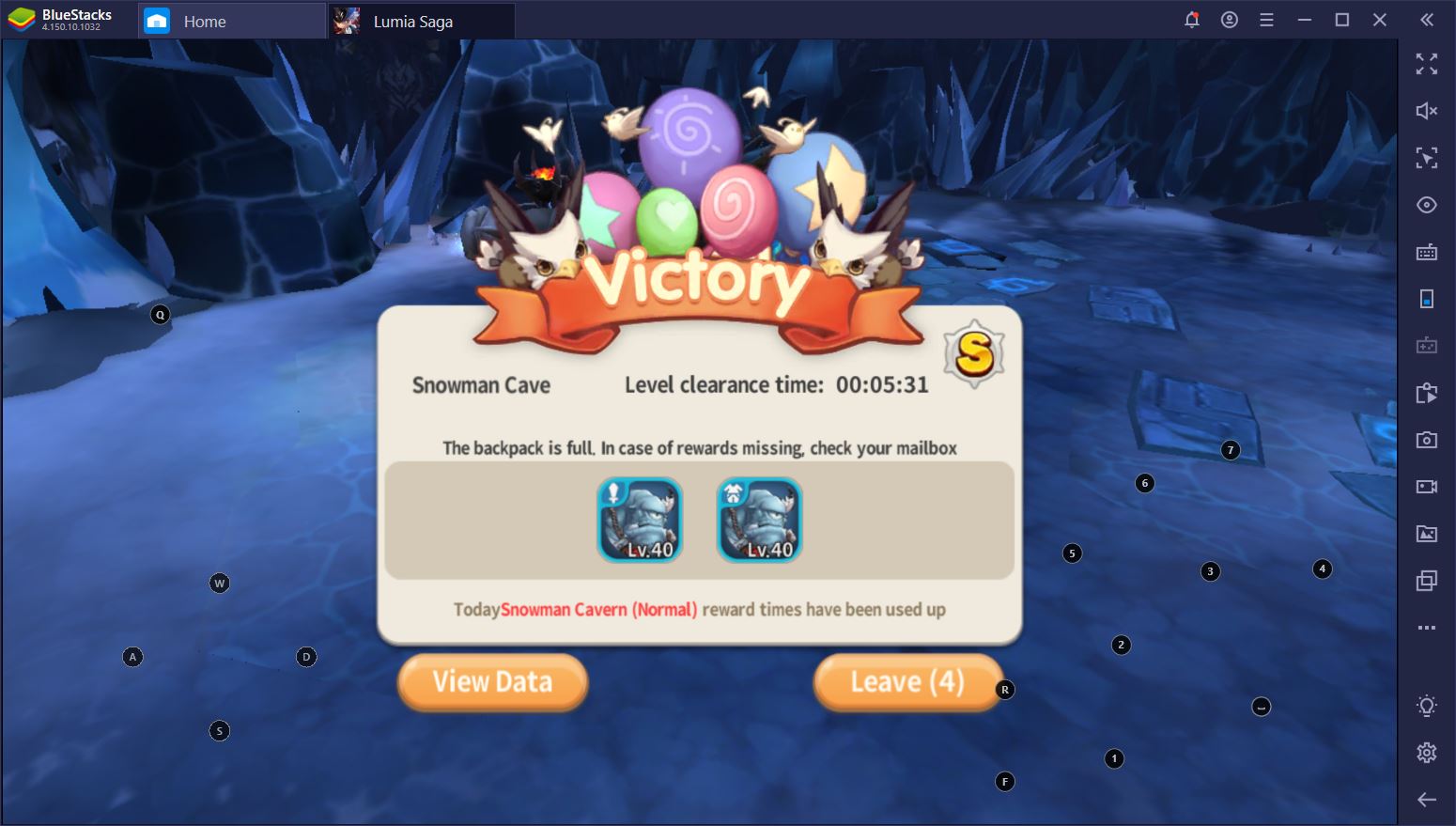 Between awesome graphics, optimized gameplay, and full control of your character in combat, there are a bunch of very good reasons why you should install Lumia Saga on your PC using BlueStacks. Once you've switched to your PC, why not also check out our tips and tricks for beginners to get an even better idea of how you can quickly progress in this game?