Game Guides
Lumia Saga: The Complete Guide to Classes and Character Development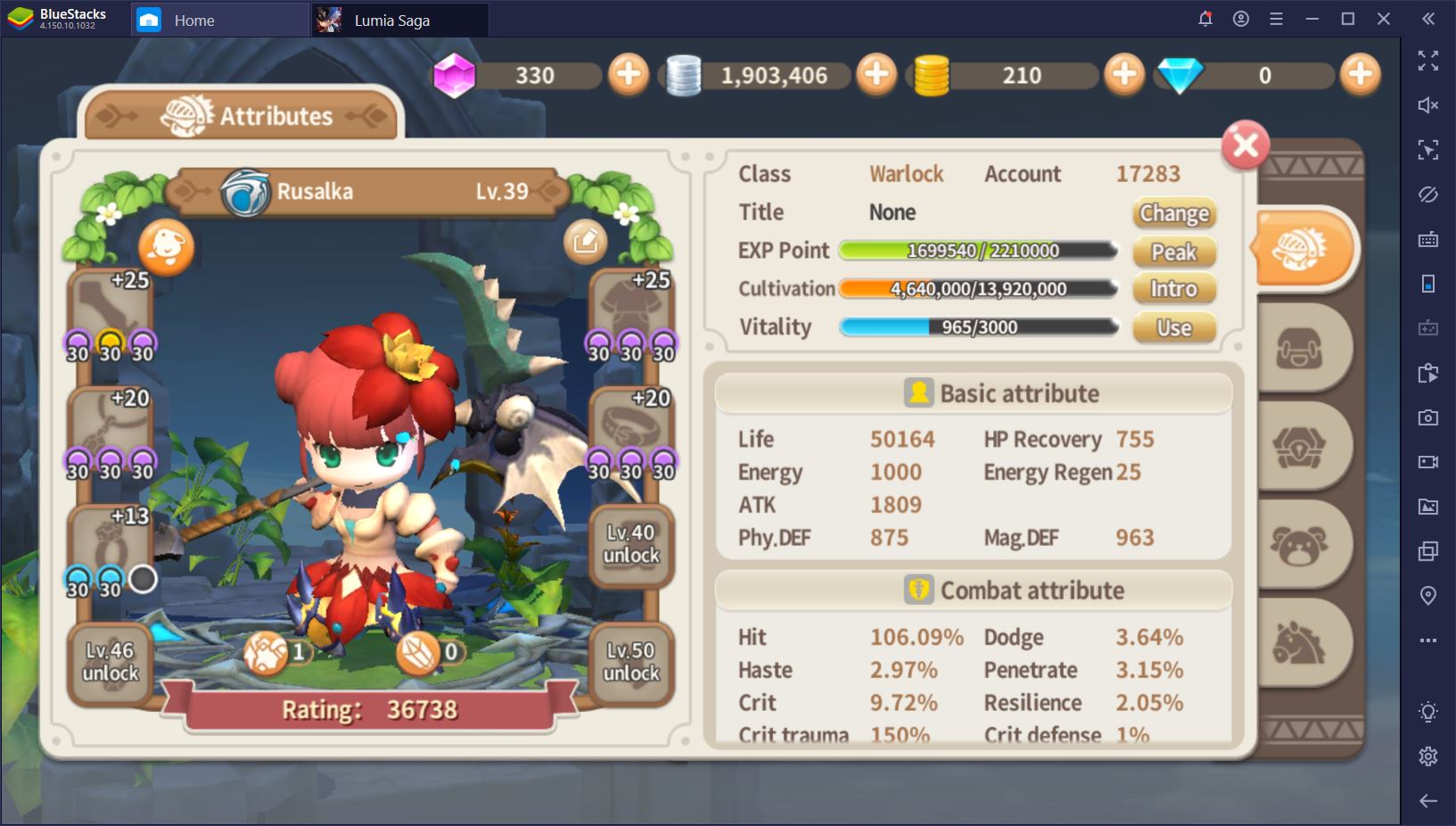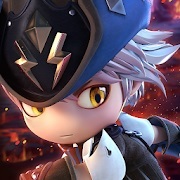 Lumia Saga uses the classic mobile MMO recipe, but adds a few new twists to the mix. Its classes system is one such feature that is quite reminiscent of other, similar games, but brings just enough novelty to generate excitement among new players.
We're all used to the class transition or advancement system by now. You pick a class and, as you level your character, you upgrade this class through milestone quests for significant stat improvements and new abilities. You'll also find this in Lumia Saga, where characters can be promoted to higher classes based on their level. However, the game also allows you to develop a sub-class that is specific to each main class, but that usually fulfills an entirely different role.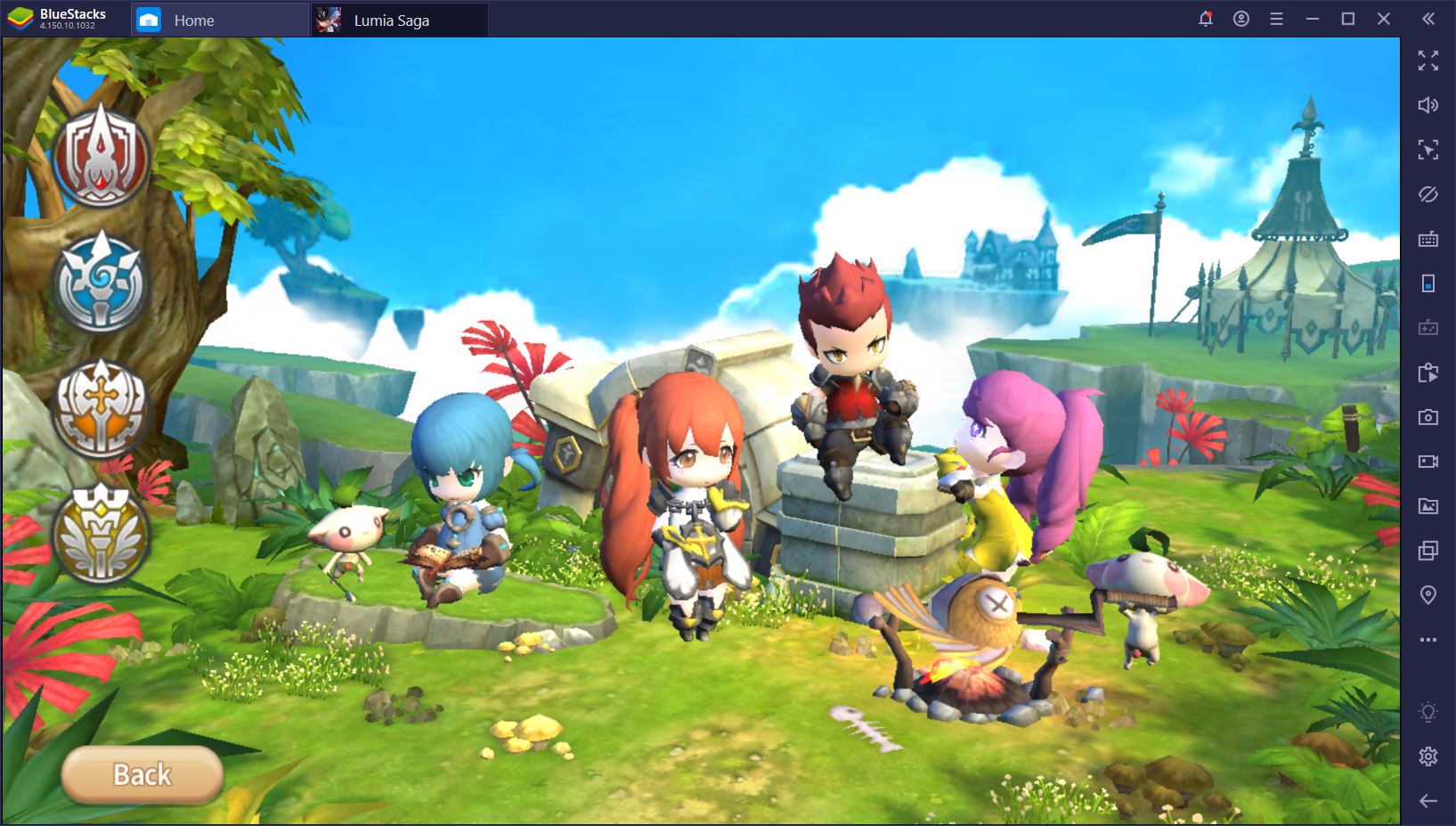 Since you're playing Lumia Saga on BlueStacks, you'll have no trouble switching between them and activating their different abilities with precision. After all, MMOs were meant to be played with a mouse and keyboard.
How Classes Work in Lumia Saga
In Lumia Saga, character creation begins with picking a class. There are currently four options in the game – The Knight, Adjudge, the Mage, and the Oracle – all of which can perform better in certain roles. Yet the developers don't presume to limit your gameplay to just one style per character. This is where subclasses come in.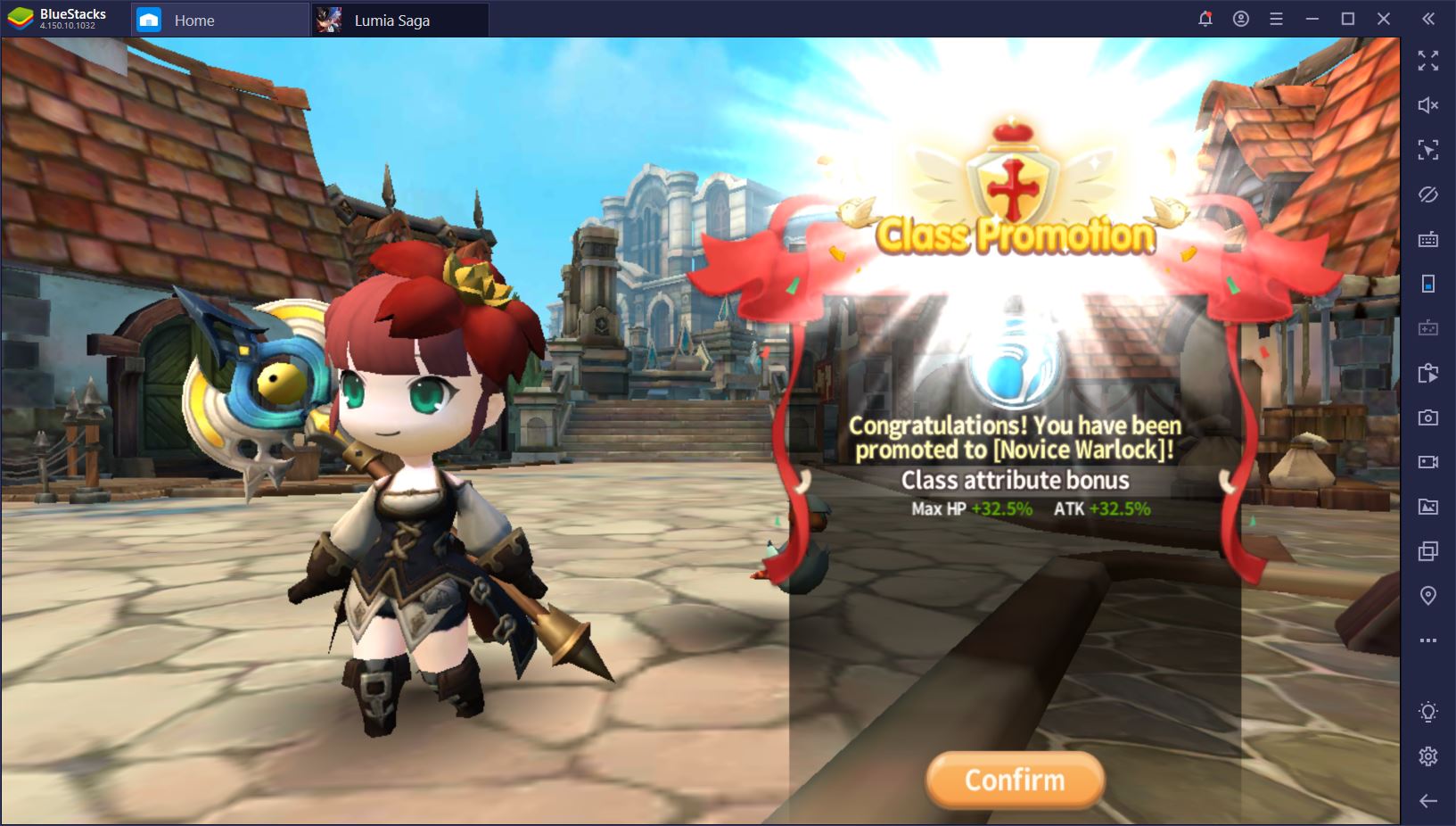 Instead of being stuck in a single role once you've chosen a class, you can experiment with other functions through the sub-class system. Upon reaching level 30, each character can acquire a sub-class that is quite different from their main. This is not necessarily uncommon among mobile MMOs, but in most of these games, you actually have to choose between different, mutually-exclusive sub-classes, which is not the case in Lumia Saga.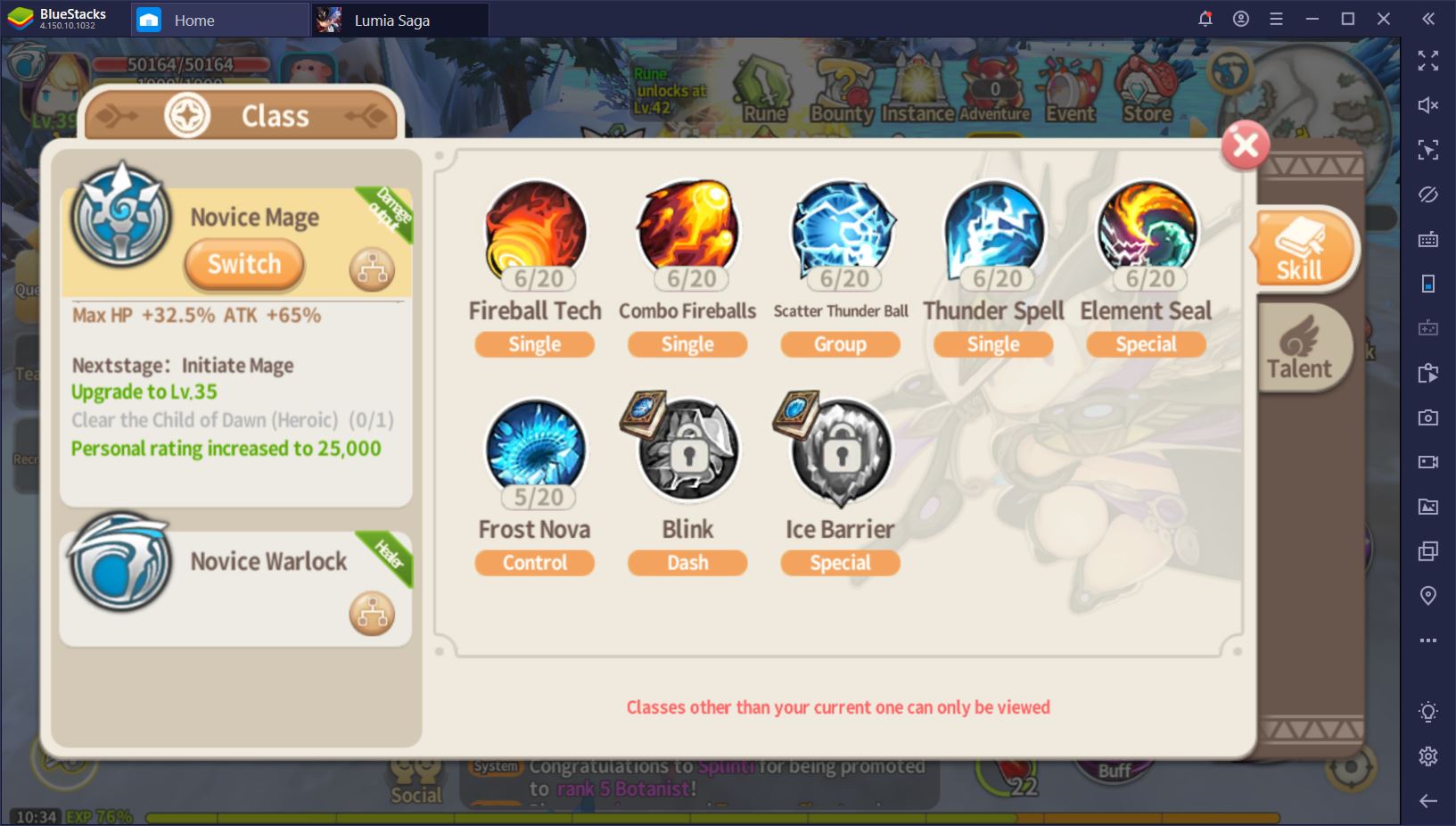 Here, you can and are encouraged to develop both of your classes as you level up. This allows you to play, for example, as a DPS, but also as a tank or healer, depending on your main class and the requirements of any specific situation. Need more damage as a Mage? Stick to your main class. Need more survivability, instead? Switch to Warlock and enjoy a whole new range of healing abilities.
The Knight (Swords)
The Knight is a tank class with mediocre DPS potential. This class features abilities that enhance survivability, which can come in-handy if you're a new player, but Knights can take a significant amount of time to kill anything, which, as you can image, might become rather annoying when you level up.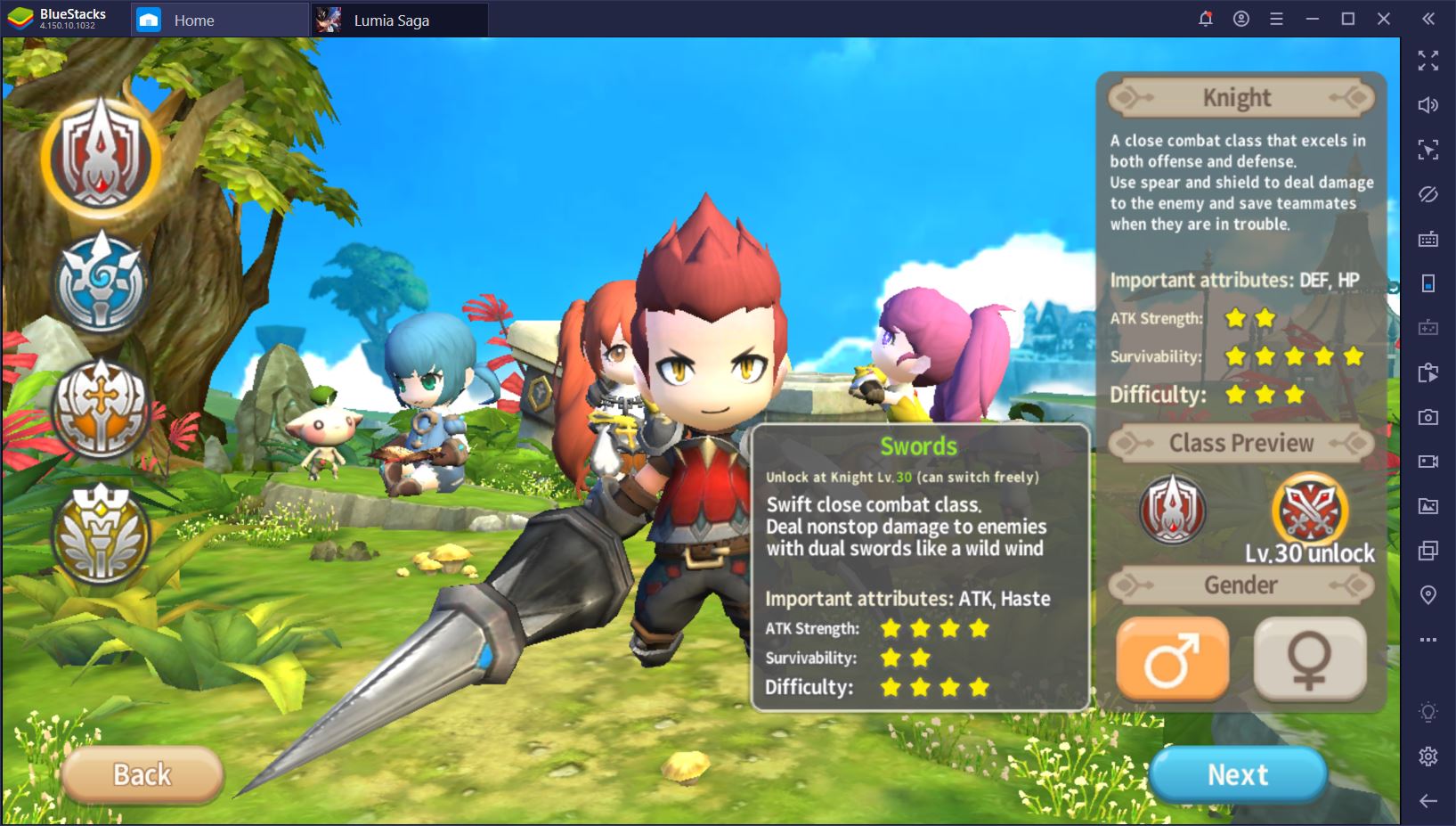 Thankfully, their sub-class is that of Swords, which is a DPS-focused character that can deal massive damage up close. As such, once you hit level 30, you should be able to progress through content much faster. Although the first 30 levels might feel like a bit of a struggle, consider the fact that you will then be able to provide decent DPS and fulfill the essential role of a tank in any group.
The Adjudge (Guardian)
The Adjudge is very similar to the Swords in the sense that it focuses on melee damage and can provide a decent amount of DPS. This is, in fact, one of the most serious classes when it comes to DPS and, unlike the Swords, can even engage in heavy AoE damage. Another advantage is the fact that the Adjudge has a few self-sustaining abilities that can increase his or her survivability compared to a Mage, for example.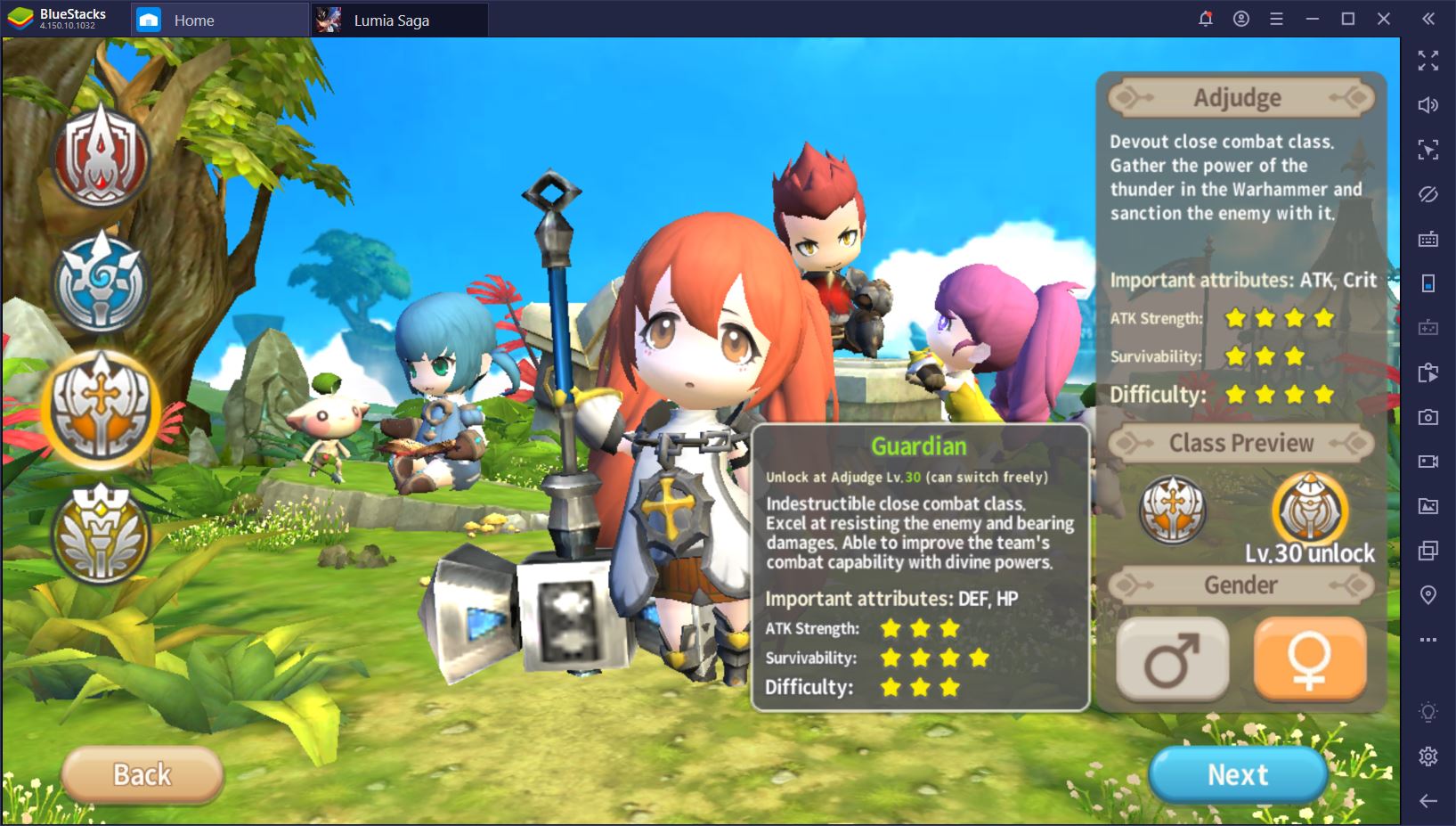 The sub-class for the Adjudge is the Guardian, which is basically the equivalent of the Knight, although with less potential for DPS. Guardians make excellent tanks in any party and can even overcome their weakness in terms of damage if you choose +ATK gear and talents.
The Mage (Warlock)
The Mage is a ranged damage-dealing class that is highly versatile and can keep up with any other class in terms of DPS. Unlike other characters, Mages feature both single-target and AoE abilities, although you will often have to specialize in one of these branches due to the nature of the talent tree in Lumia Saga.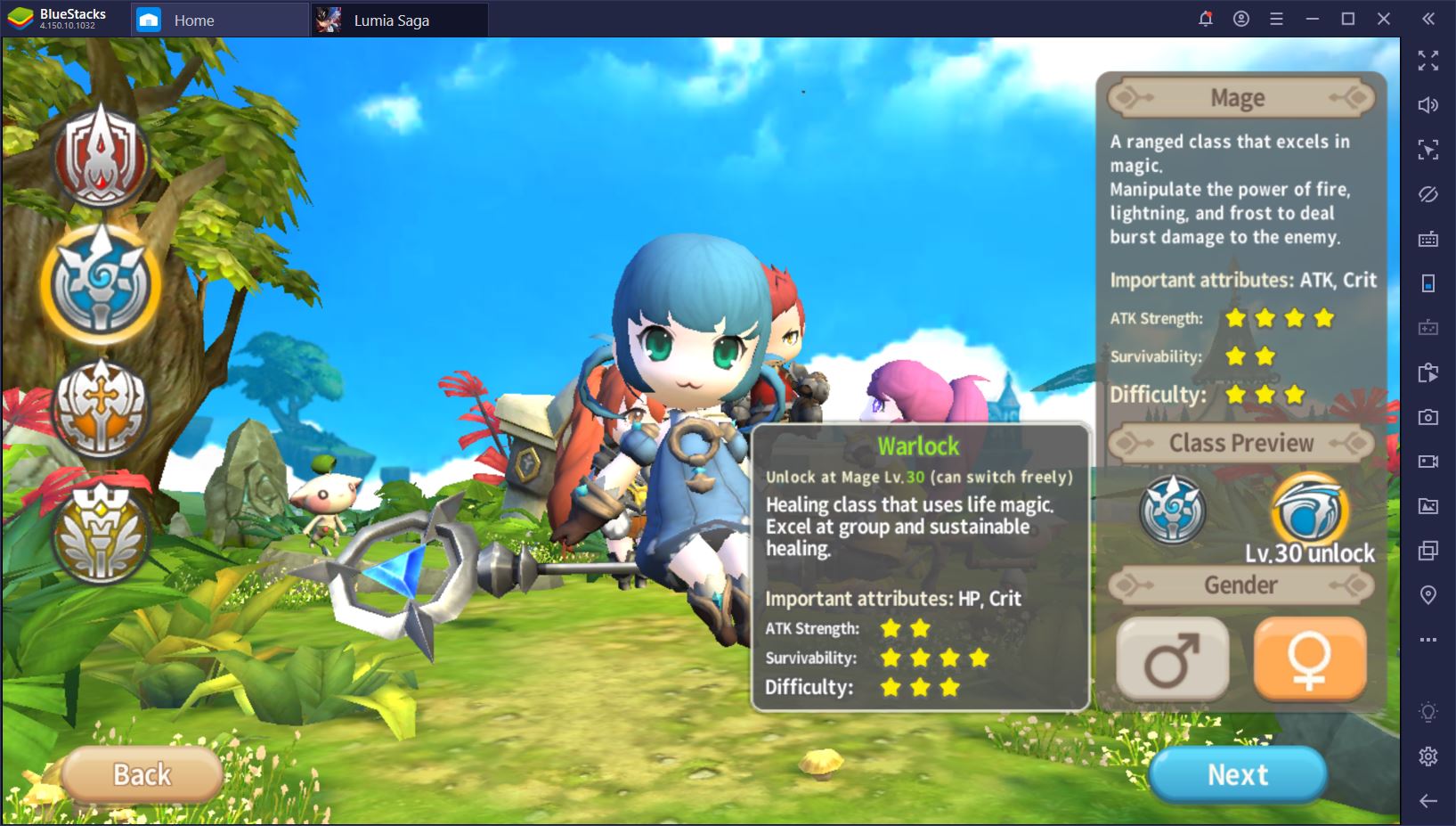 One of the best things about the Mage is their sub-class, the Warlock. You would expect this to be another DPS class, but the Warlock is, in fact, the most useful healer in the game. Not only can they restore the health of all party members, but they also have insane self-sustaining thanks to their Gluttony talent. Whether you need to deal massive amounts of damage or you want to support your party in a difficult boss fight, the Mage/Warlock combo has got you covered.
The Oracle (Scholar)
The Oracle is supposed to be healer of choice in Lumia Saga, but this is, unfortunately, not the case. Although this class does boast the heaviest heal in the game, the cooldown on their abilities is enormous, which renders them more or less useless. In addition, their heals are single-target so they are extremely difficult to use correctly during intense boss fights.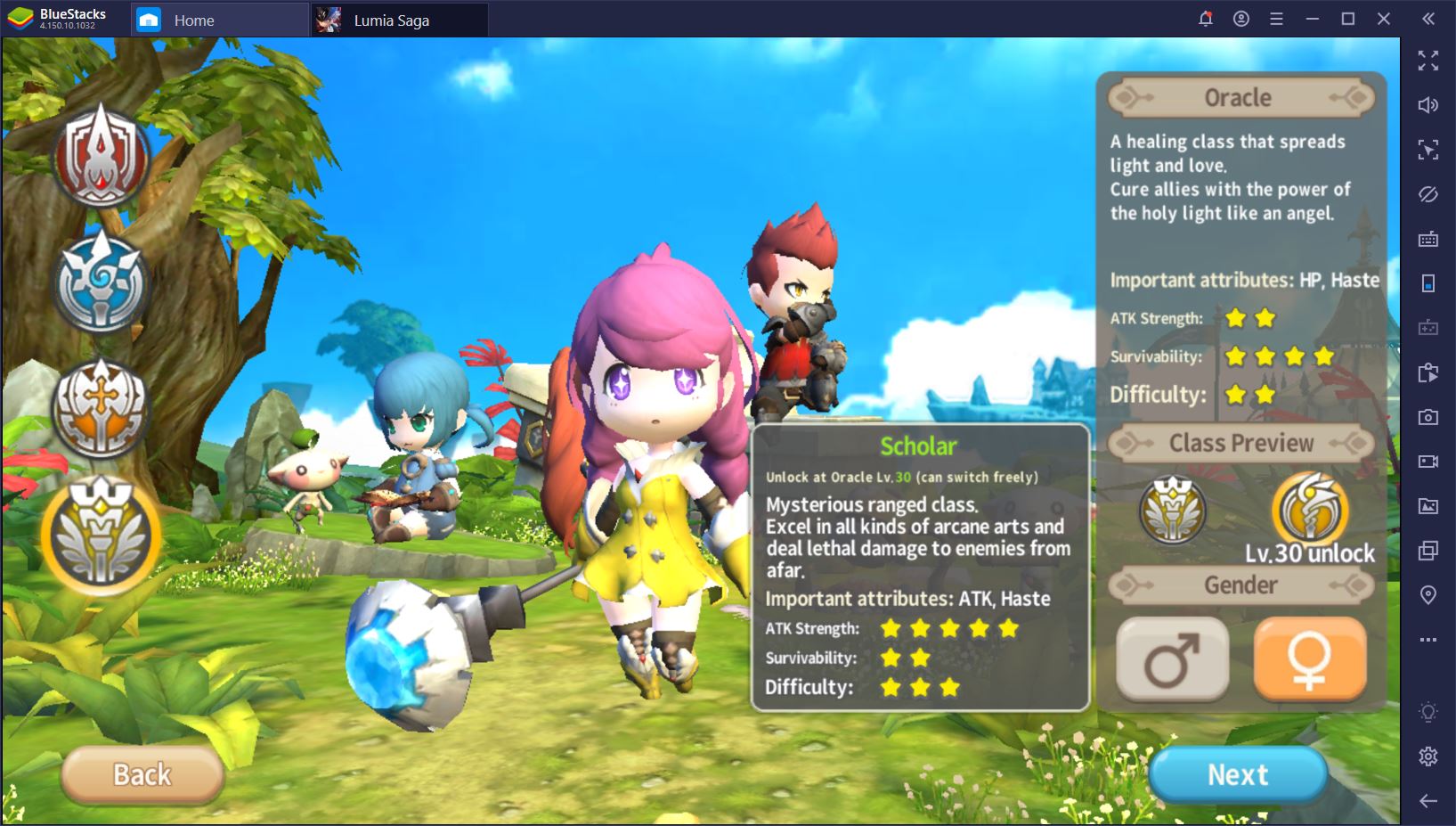 However, the Oracle can make a decent tank and is somewhat rescued by their sub-class, the Scholar. The latter are simply incredible when it comes to AoE DPS and very brief cooldowns, but their biggest drawback is that they are also incredibly squishy. When you play a Scholar, you absolutely must kill your targets before they hit you, which is not always an ideal setup.
In some versions, the Ranger (Assassin) combo is also available for players to choose in Lumia Saga, yet this is not the case on the EU or NA server thus far. Since this has become a staple DPS class in other regions, it is very likely that it will be introduced later on, as the game achieves more longevity.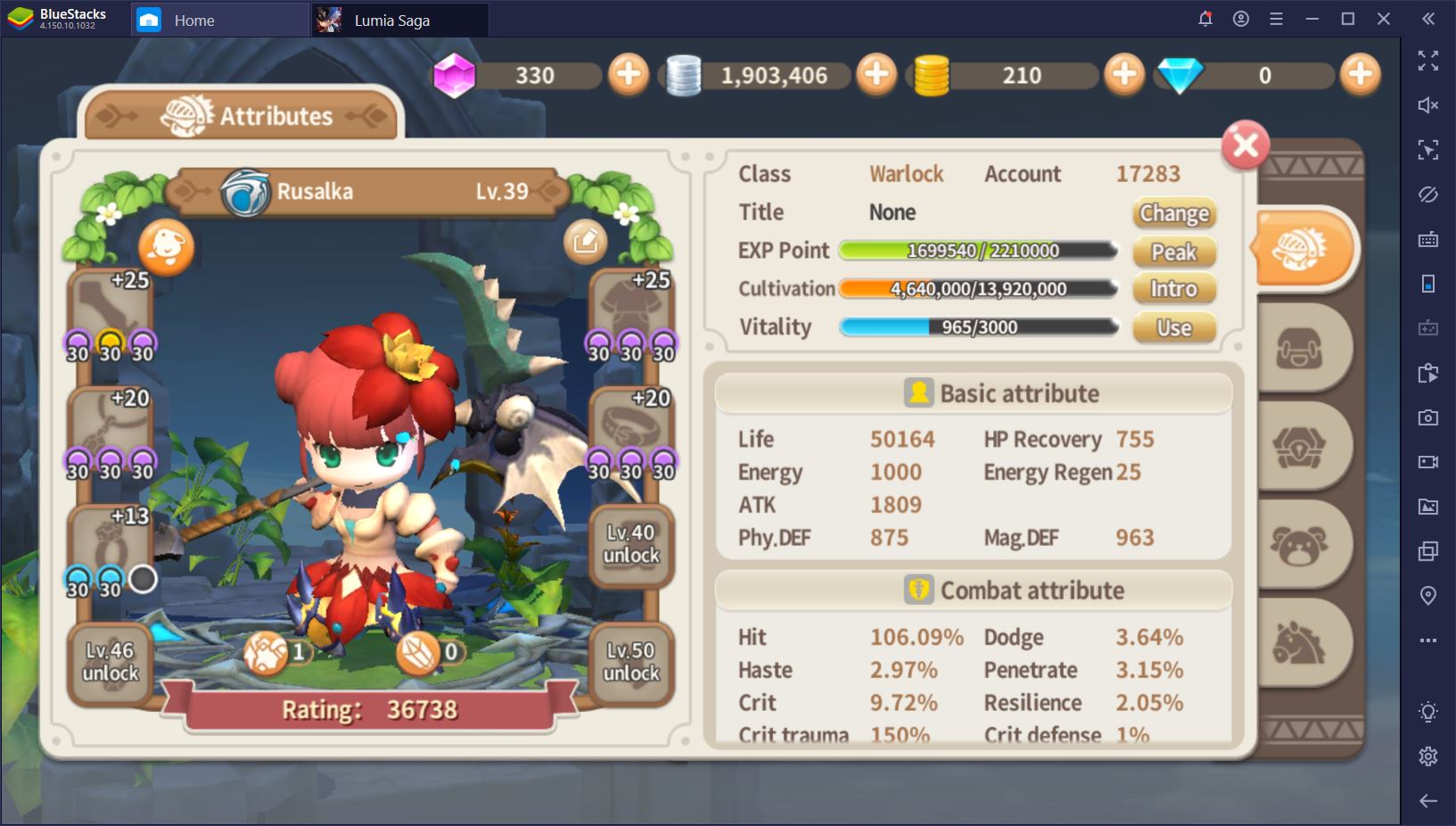 At the end of the day, each class comes with a unique playstyle and you should choose one based on the style you most prefer. As a rule of thumb, however, we recommend the Knight for players who enjoy tanking, the Mage for those who would like to heal and provide support in combat, and the Assassin for reliable DPS. Once you've decided on a class, make sure to check out our guide to character improvement for an even faster progression through the game!