Game Guides
Tips & Tricks To Help You Succeed in Magnum Quest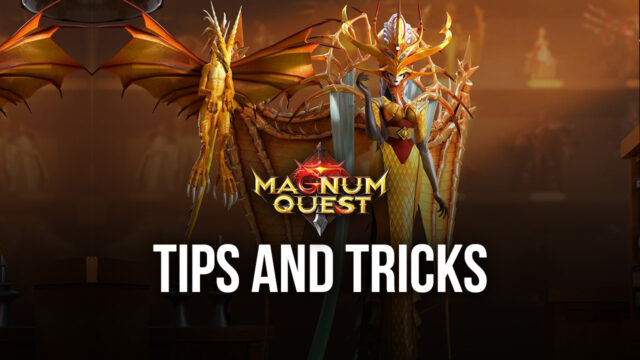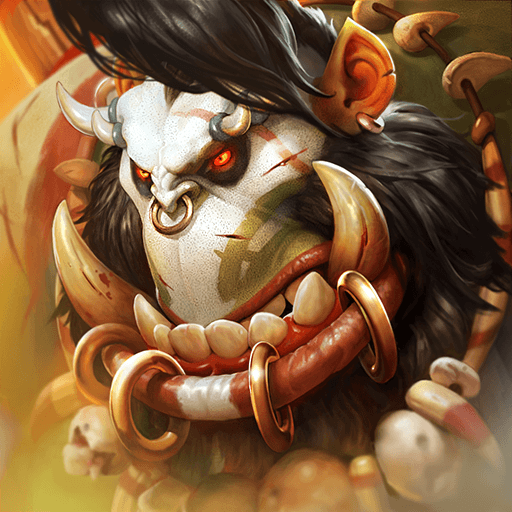 Magnum Quest has a lot of stuff that players can do that might feel overwhelming at first but will soon be part of your daily routine. With so many things that players need to keep in mind, it's no wonder that a lot of players end up wasting resources or advantages that are vital to keep players ahead of the competition. If you're a player that's planning to keep up with the competitive scene of the game, you might want to take a look at the tips and tricks mentioned in this guide.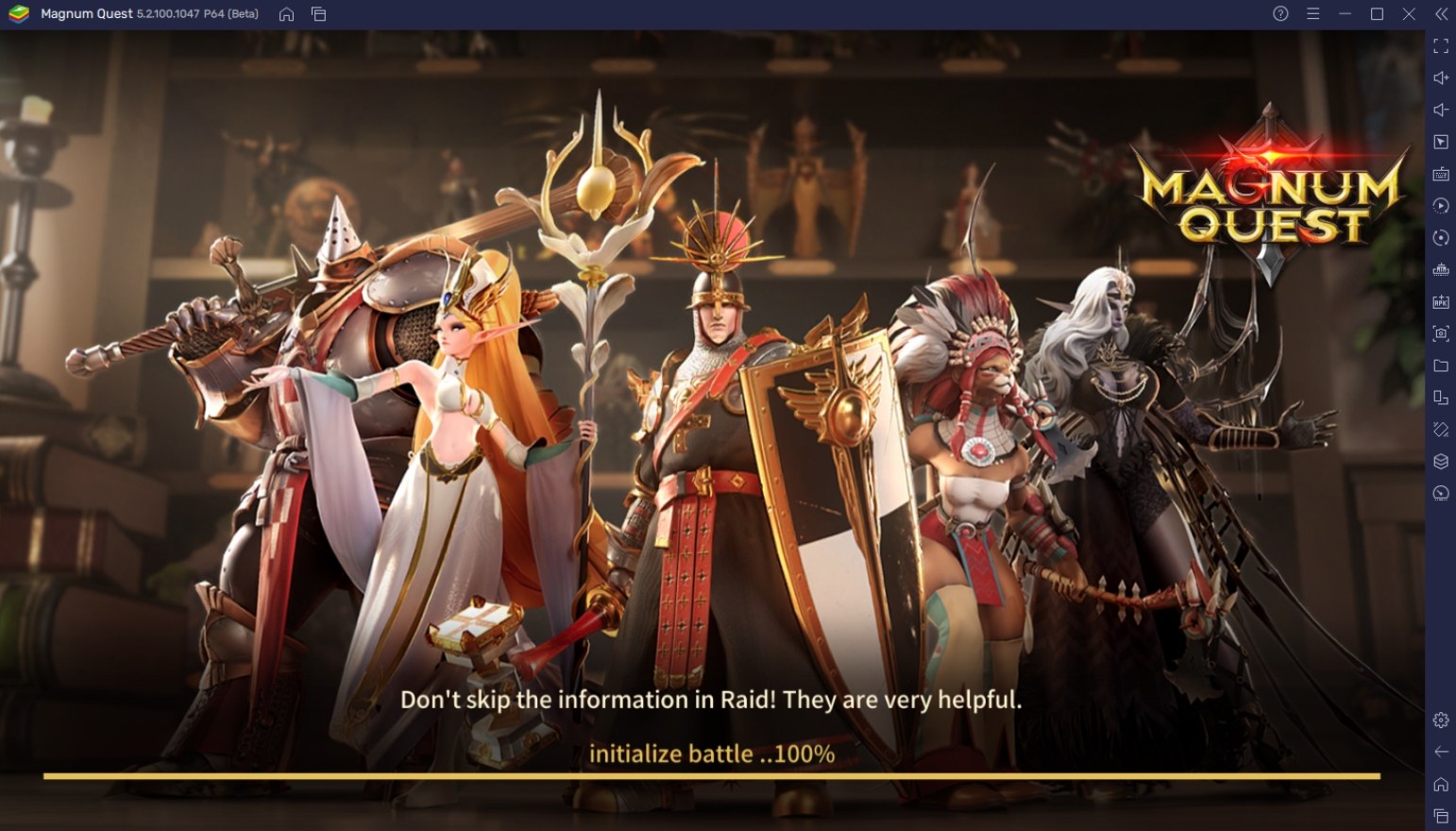 The game isn't as simple as it tries to make it out to be since the game has been efficiently packed with so many features in such a compact space. The competitive part of Magnum Quest involves hundreds of players actively playing the game, taking advantage of every little thing they can get their hands on when playing the various game modes. Let's see what those things are so that you can keep up with those players too as you start your arduous journey towards success today.
Complete Daily Missions
Daily missions and weekly missions are criminally overlooked. Players often ignore these missions and don't attempt to do the tasks on the list, and even if they do, they forget to claim the rewards from completing it. Daily missions provide crucial resources and event tokens or currency that you can use to play minigames. This alone should be incentive enough to invite players to do the daily missions every day, without fail, so that they don't miss out on the bonuses.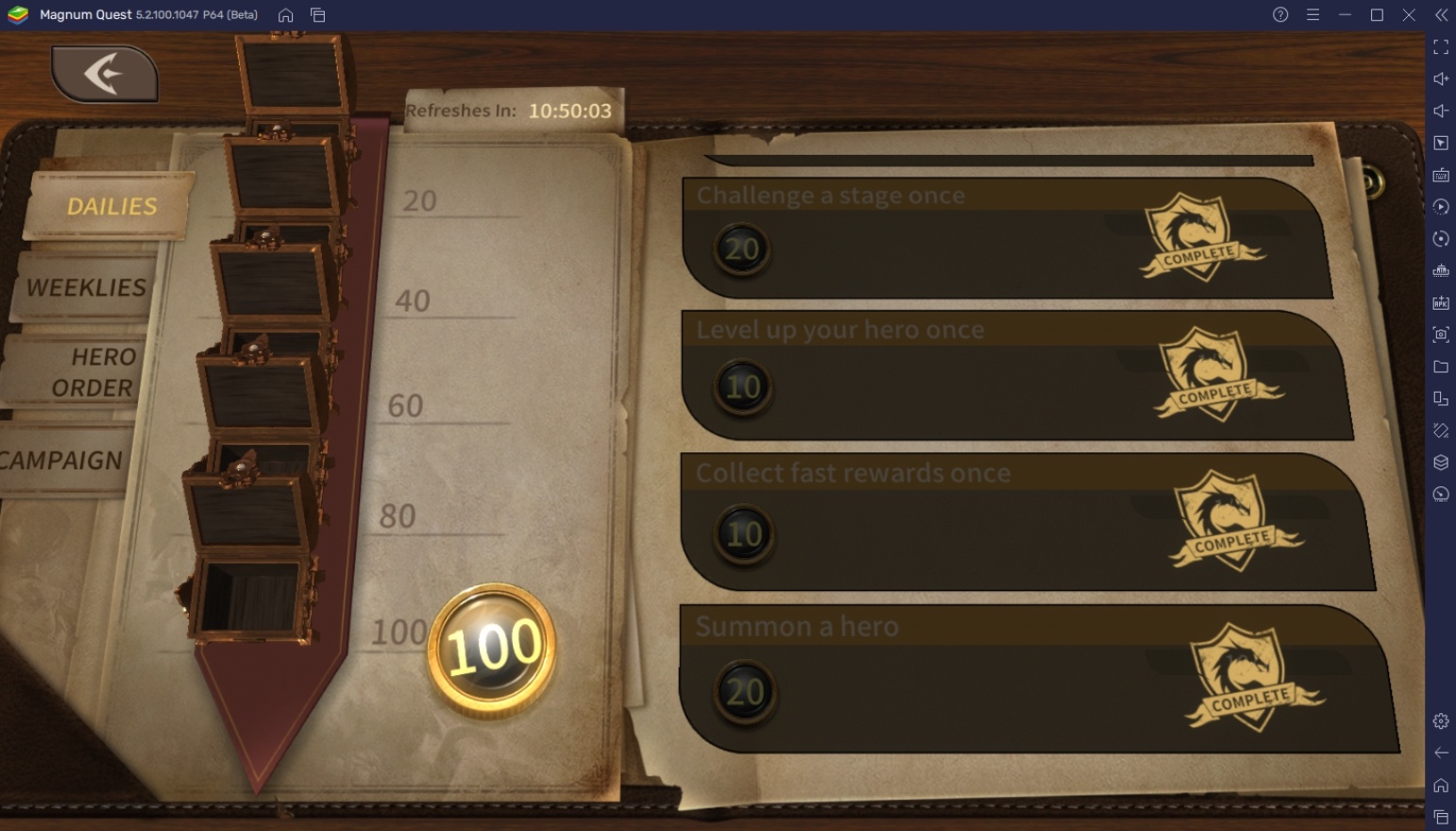 Weekly missions are harder to complete, but players have seven days to do it. Remember that these missions reset after the weekends and will immediately remove any unclaimed rewards that the player had during the previous week. It's recommended that the players finish the quests before the 6th day or at the 7th day without forgetting to claim the rewards. You'll appreciate the rewards that you receive from the missions if you complete them before reset since they can provide a marginal boost to your account.
Instant Resources
The hardest part about leveling up characters is trying to earn the necessary resources to feed them during the process. Once you run out of gold, experience, or beryls, you might be tempted to log off to wait for another few hours to farm the idle rewards but there's actually another way you can claim those resources instantly. The first way is to use the Fast Collect function in the idle rewards and the other is by using the inventory resources you have stored in your bag.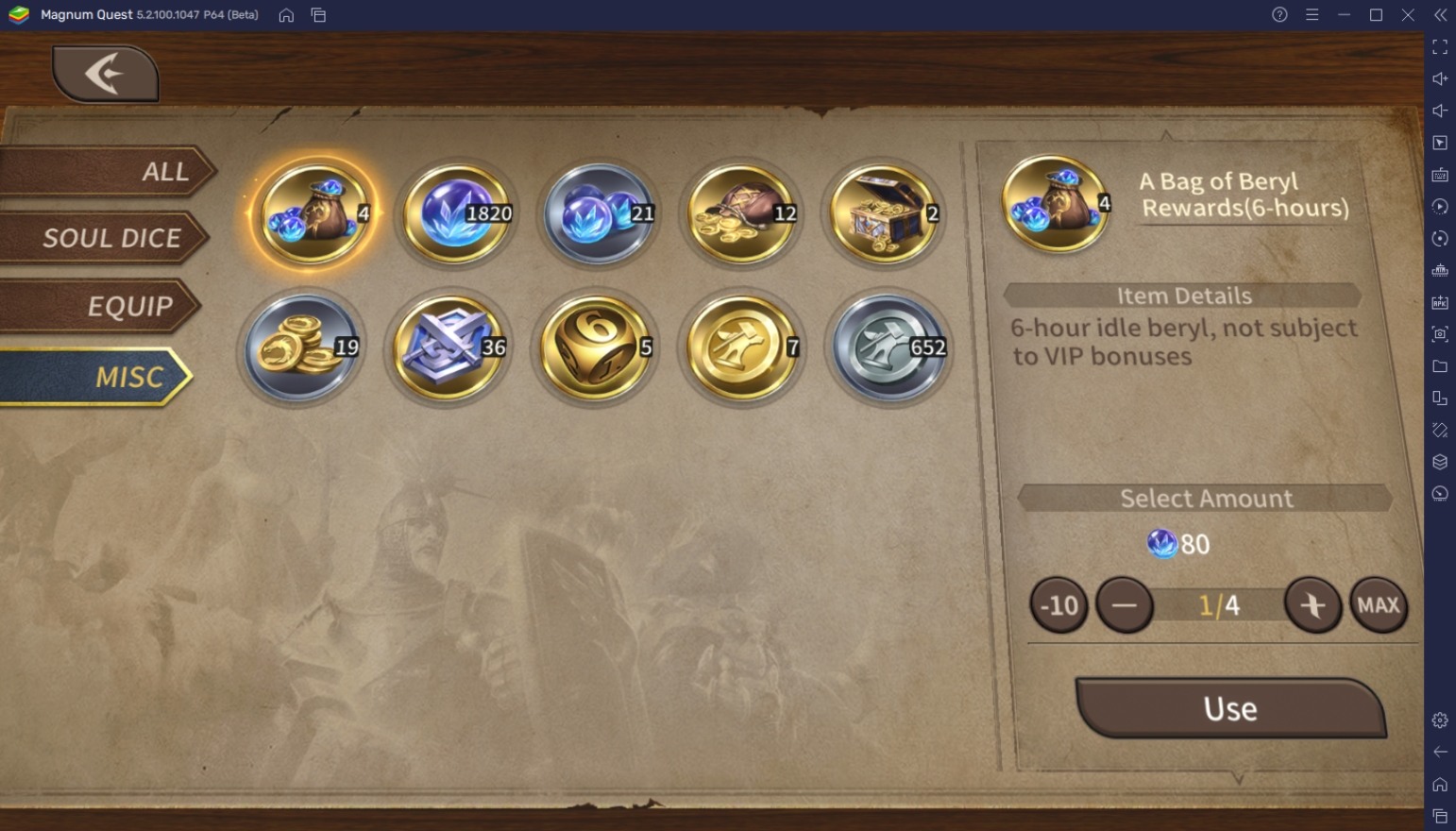 The fast collect system is a great way to collect a ton of resources in a flash. You have one free fast collect each day and another two uses per day by spending diamonds. It's worth using diamonds to use the fast collect since it allows you to get a ton of resources. Inventory resources are also a great way to get gold, exp, and beryl. You can also get these as rewards from missions or events. Remember though, that both these functions depend on your campaign progress, so make sure to climb as high as you can in the story mode.
The Squad Function
Players might want to experiment building multiple teams or rotate between different heroes but they often don't do so because they feel like it's a waste of resources to level up multiple heroes at once. However, there's actually a function that allows you to bypass leveling every single character in your collection but still allows them to be as strong as your 5th strongest hero. This function is called the Squad Function that players can unlock after Chapter 4-26 of the Campaign.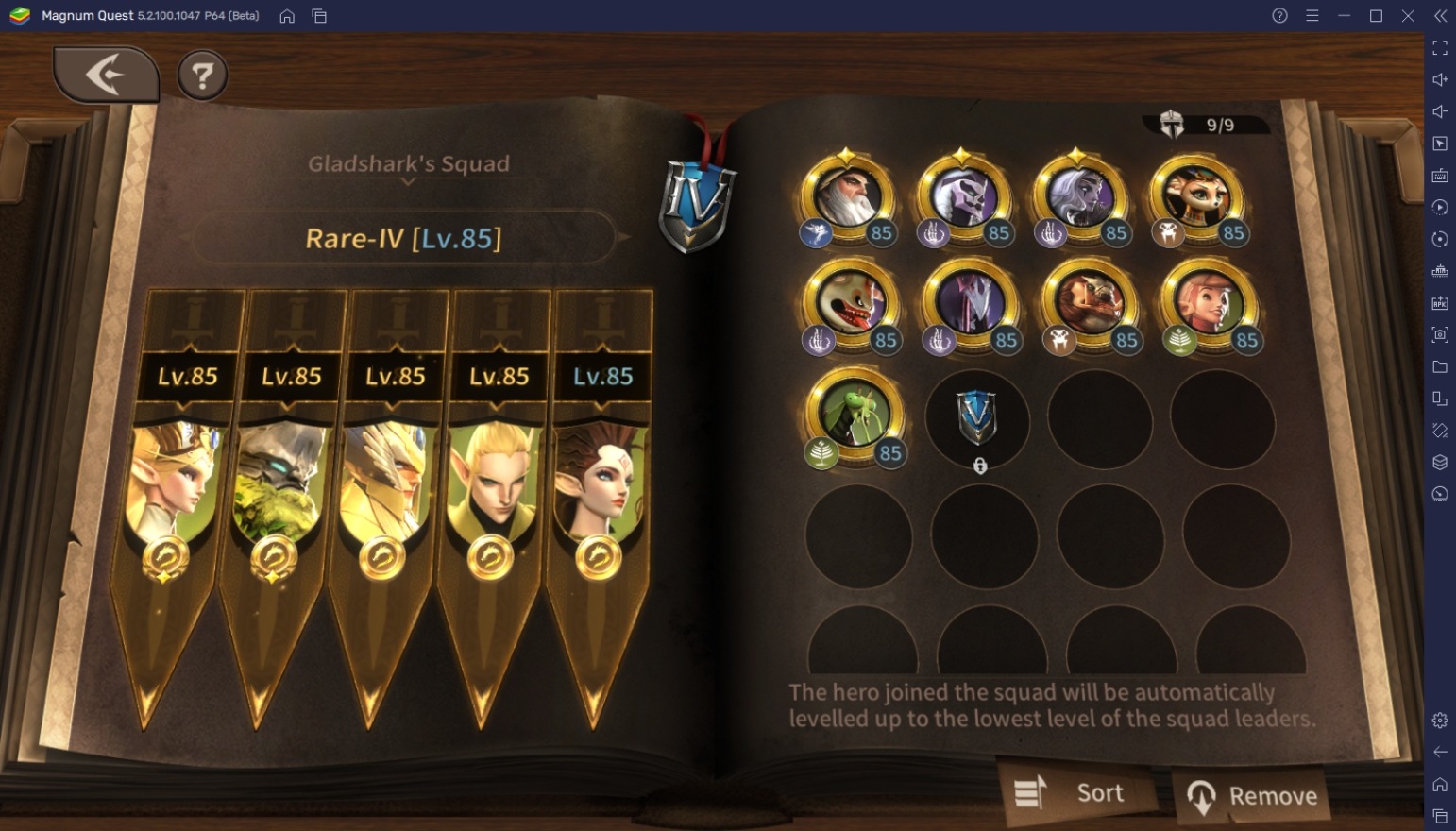 The Squad function takes the player's 5 highest-leveled heroes and places them as the Main Squad. Players can then choose to add their other heroes to the secondary squad, up to 9 heroes before expansion. These secondary squad members will inherit the level of the 5th highest-leveled character on your main squad. This means that you can have up to 9 characters that you don't need to level up as long as your main squad consists of 5 high-level heroes.
Visit the Shop
The shop is a great way to get everything you need in the game. We've mentioned how difficult it is to get the necessary resources, items, and gears needed to help your character get stronger. This is where the shop comes in handy since it offers a wide variety of helpful items that players can purchase using diamonds, gold, or other currency that they can earn by playing the game. Do not confuse the Shop with the Merchant, which is the place where players buy premium items using real money.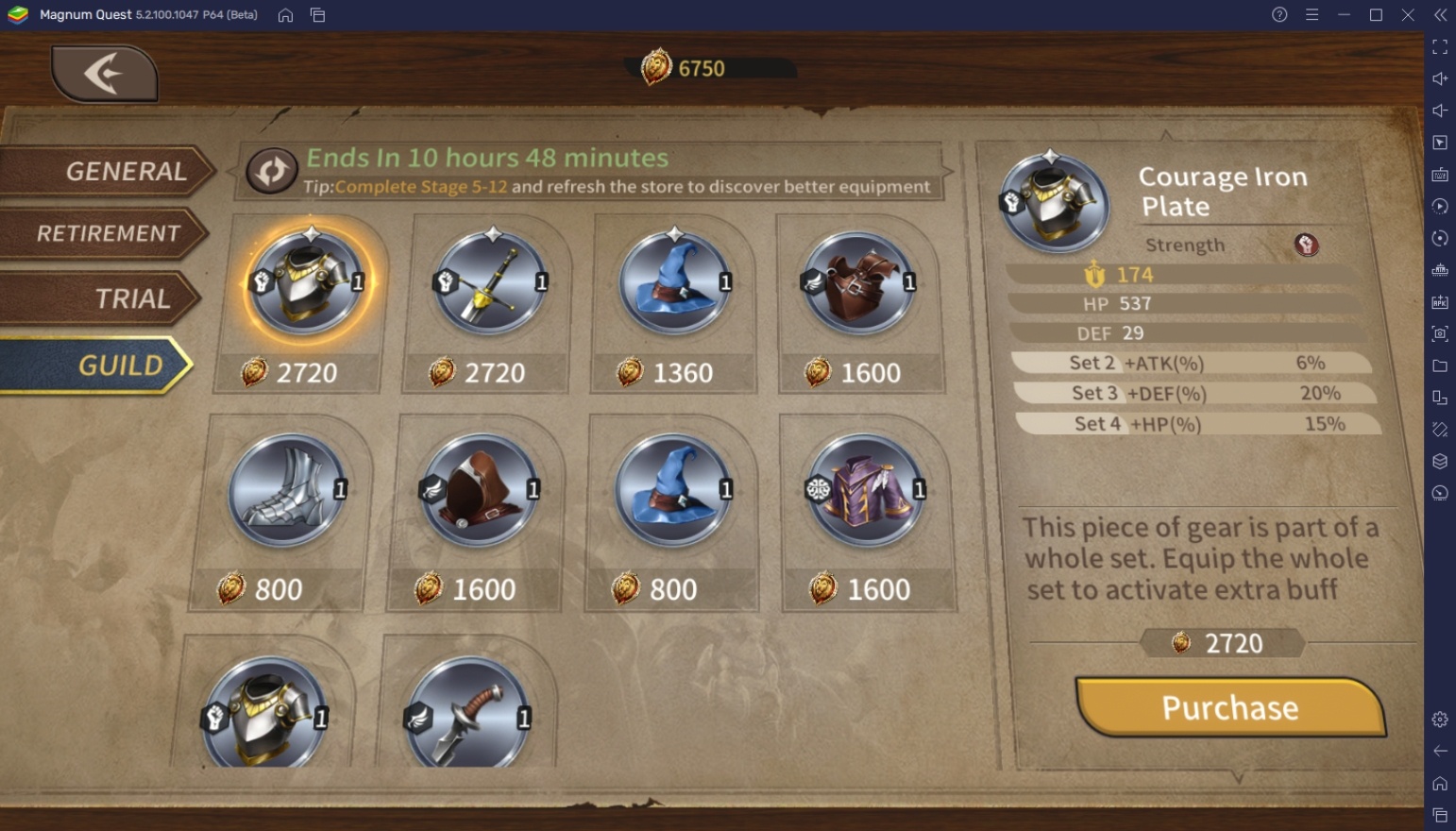 The Shop has different categories depending on the currency being used. Players can choose from the General, Retirement, Trial, and Guild Shops. The currency needed to purchase from these shops can be farmed based on where they are named after. It is essential that players participate in the daily Trial and Guild bosses so that they can farm currency. The shops can also offer Gold characters which players will definitely want if they don't already have those units.
Join a Guild
Guilds are an essential part of the game both in the social and gameplay aspect. Players can interact with their guild members to ask questions or help them out with something that might be causing them trouble in the game. Joining a guild from your home country is ideal because the likelihood of having other members online will be higher when you're from the same time zone.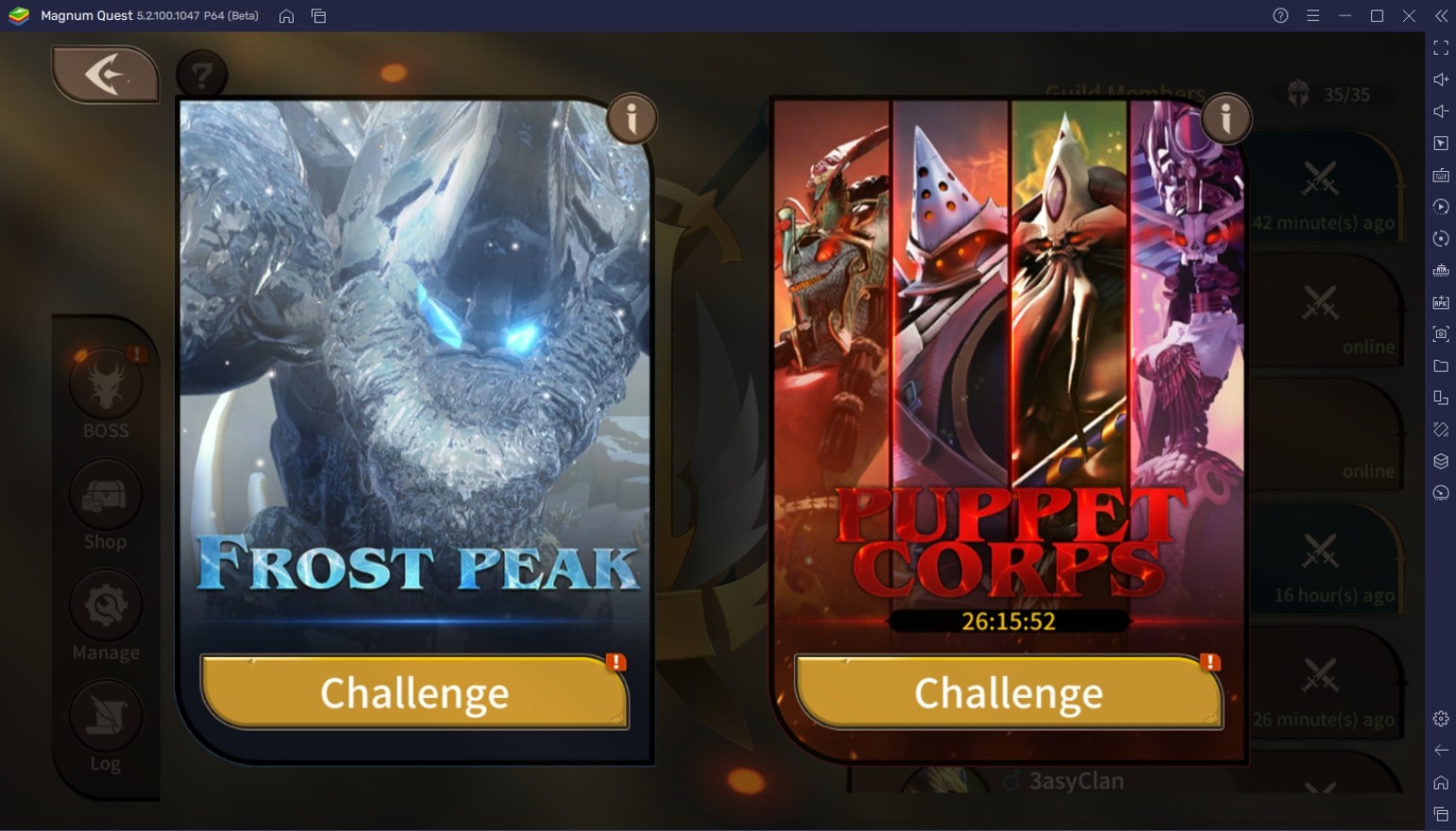 There are also other benefits to joining a guide such as challenging Guild Bosses. This is where you can farm currency that you need to buy gear from the shop. Defeating guild bosses will yield activity points that will determine which guild members are contributing the most. Make sure to join an active guild, otherwise, the guild master might not open the guild boss, leaving you without anything to farm.