Game Guides
Marvel Future Fight : Where to Get More Heroes for Free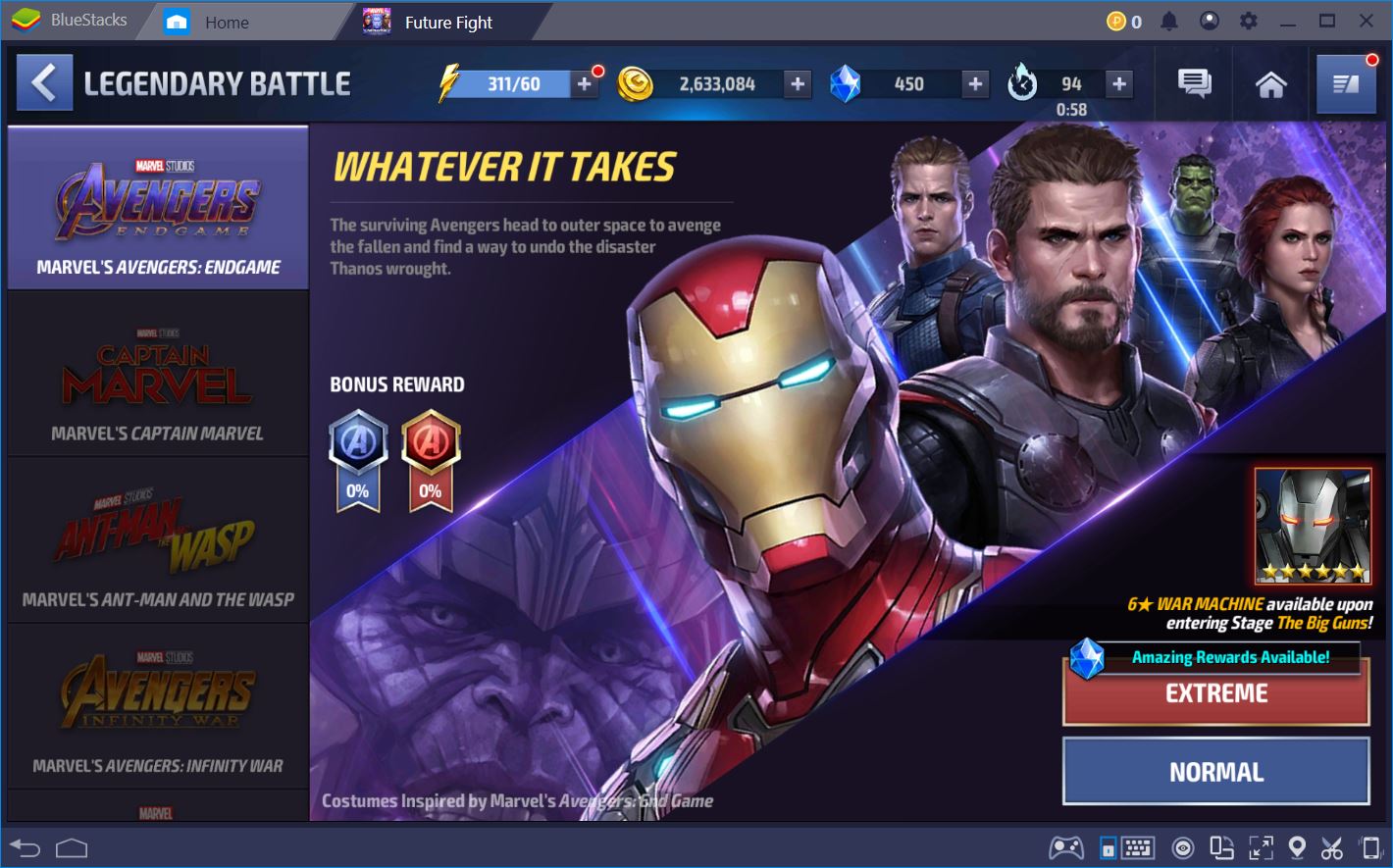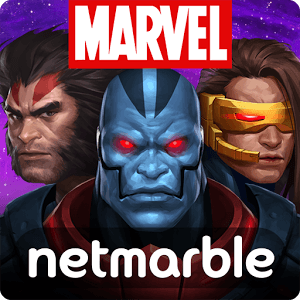 It may be easier to progress in Marvel Future Fight if you're willing to shed some real coin, but that doesn't mean you can't enjoy the game as an F2P player. Albeit slower, there are several ways to obtain and upgrade your favorite characters without ever paying a dime. These are activities that you can and should complete on a daily basis if you're serious about your team of superheroes.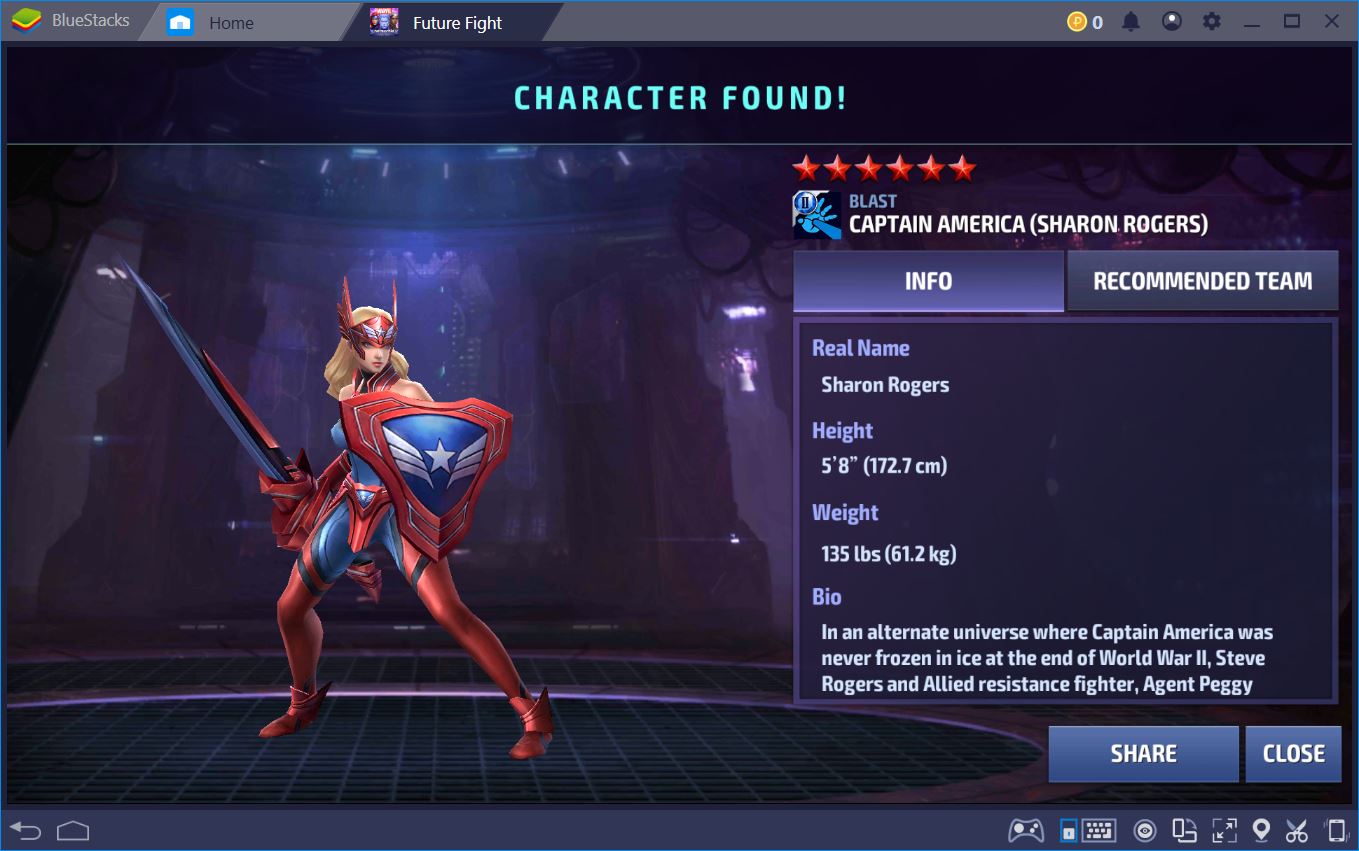 Do you think you have what it takes to create a glorious team that can compete with vicious villains and, more importantly, with other players? Then you'll definitely need this list of places where you can earn more heroes and hero biometrics for free. Let's get busy!
28 Daily Logins for Character Selectors
This is probably the easiest way to get a good team going from the very beginning. All you have to do to set it in motion is to create an account and log in every day for a new reward. Many of these bonuses are so-and-so, but there are a few that can significantly boost your team power and give you the possibility to explore more content for resources.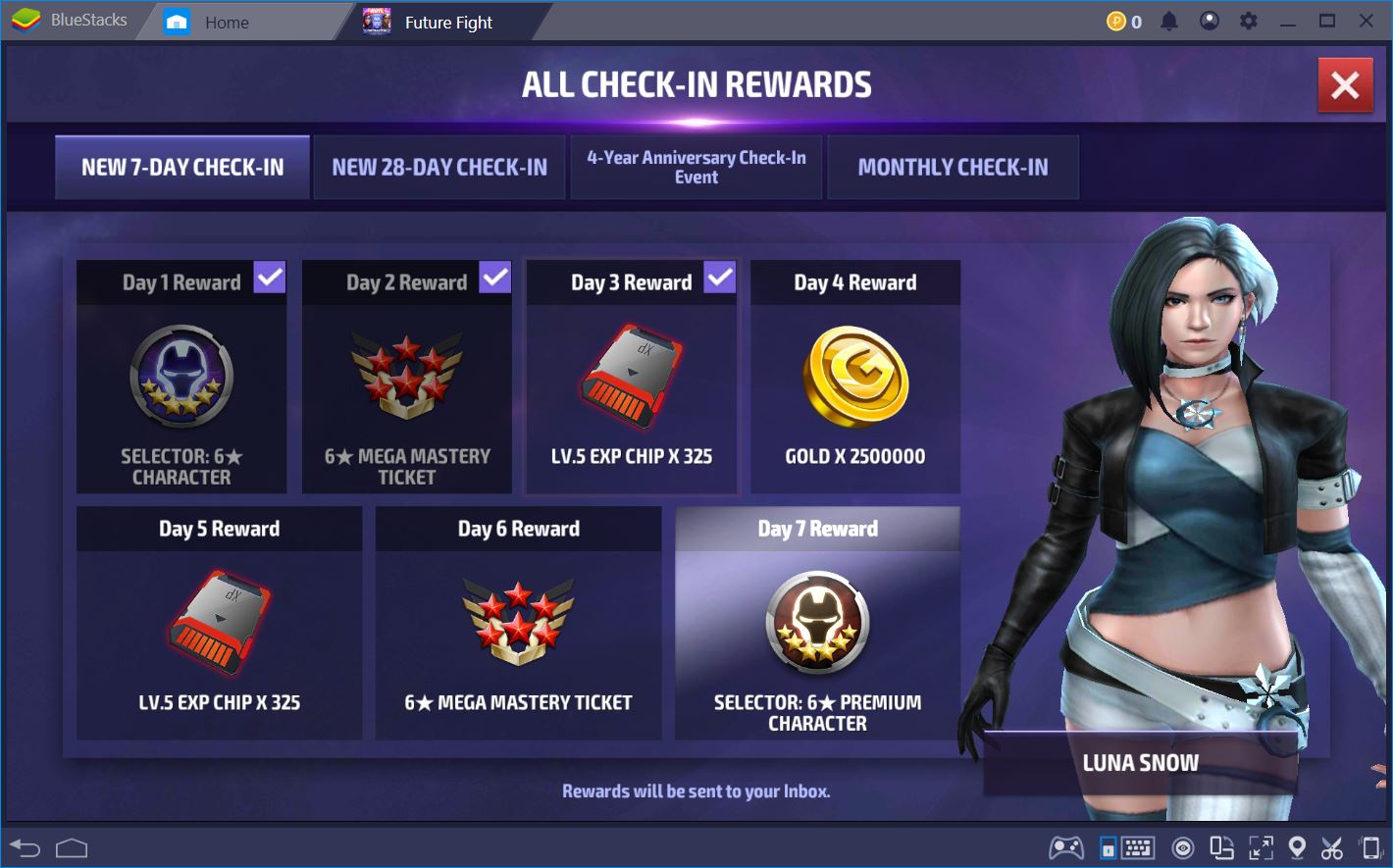 Notable mentions include:
Four "Selectors: 6* Character" on days 1, 7, 14, and 21.
A "Selector: 6* Premium Character" on day 7.
Two "6* Mega Mastery Tickets" on days 2 and 6.
A "Hero Chest: 6*" on day 2.
A "Selector: Tier-2 Character" on day 28.
Now, you might wonder what you should do with all of these items, especially since you have to choose your first 6* hero only 10 minutes into the game. If you want to make sure that you pick the best possible characters for your team, consult our BlueStacks guide to the best starting heroes.
The Honor Shop
Timeline Battles are Marvel Future Fight's version of the arena. This is where players usually spend most of their time in order to test their mettle against other teams, but it's also a little tricky to get into. Although you'll likely win your first 5-10 battles, as soon as your rank goes up a bit, you'll be matched up against opponents with a full set of 6*, 6 Mastery, Level 60 heroes. Ouch!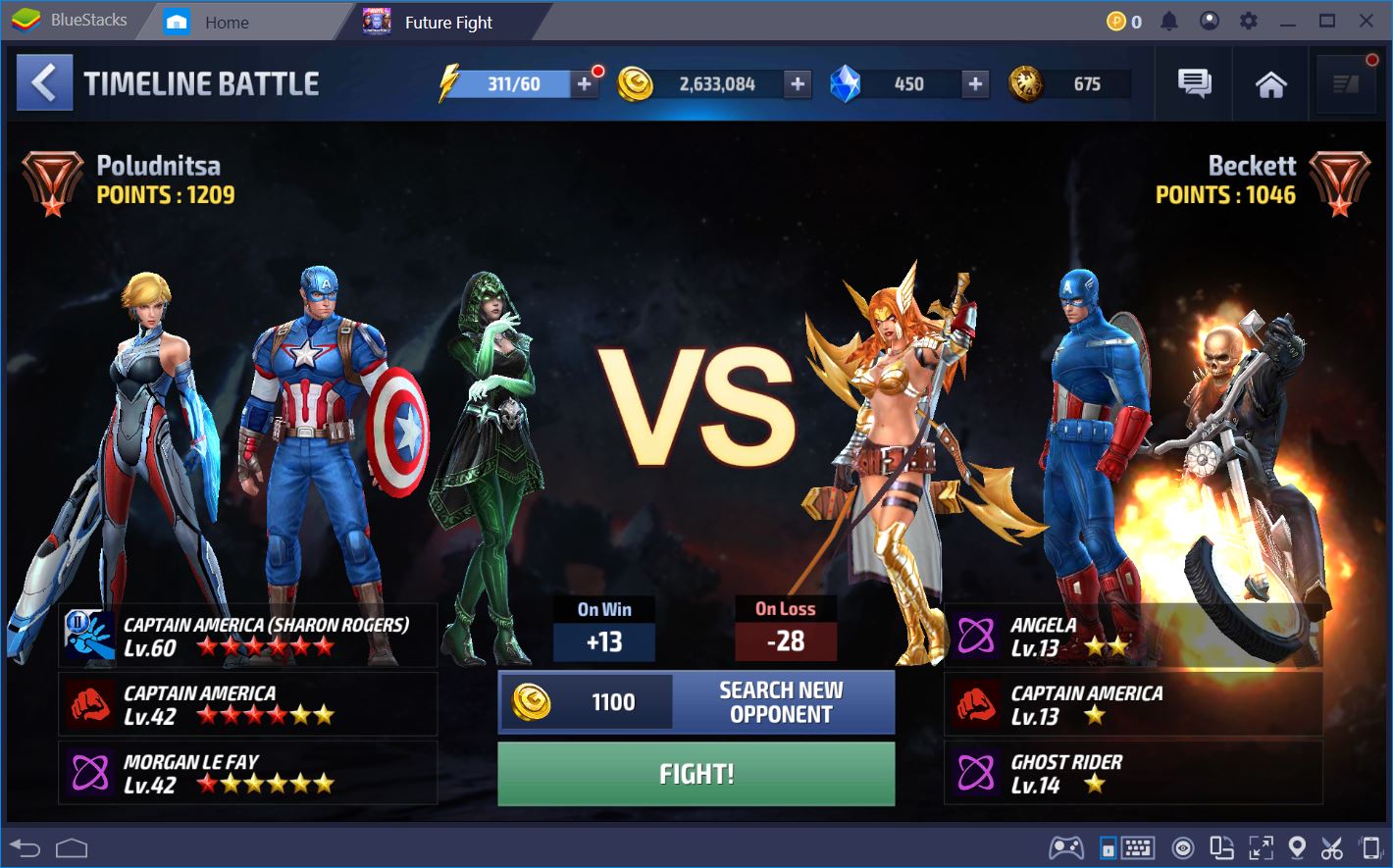 Don't lose your patience, though. Continue to try to find opponents that you can defeat and do your best to control your heroes manually. Even when you lose, you still get some tokens for the effort. By the end of your fourth week playing the game, you should have a team that is strong enough to compete even if you choose not to pay for one. Just remember to get your login rewards every day and make sure you level and upgrade your team to its maximum potential.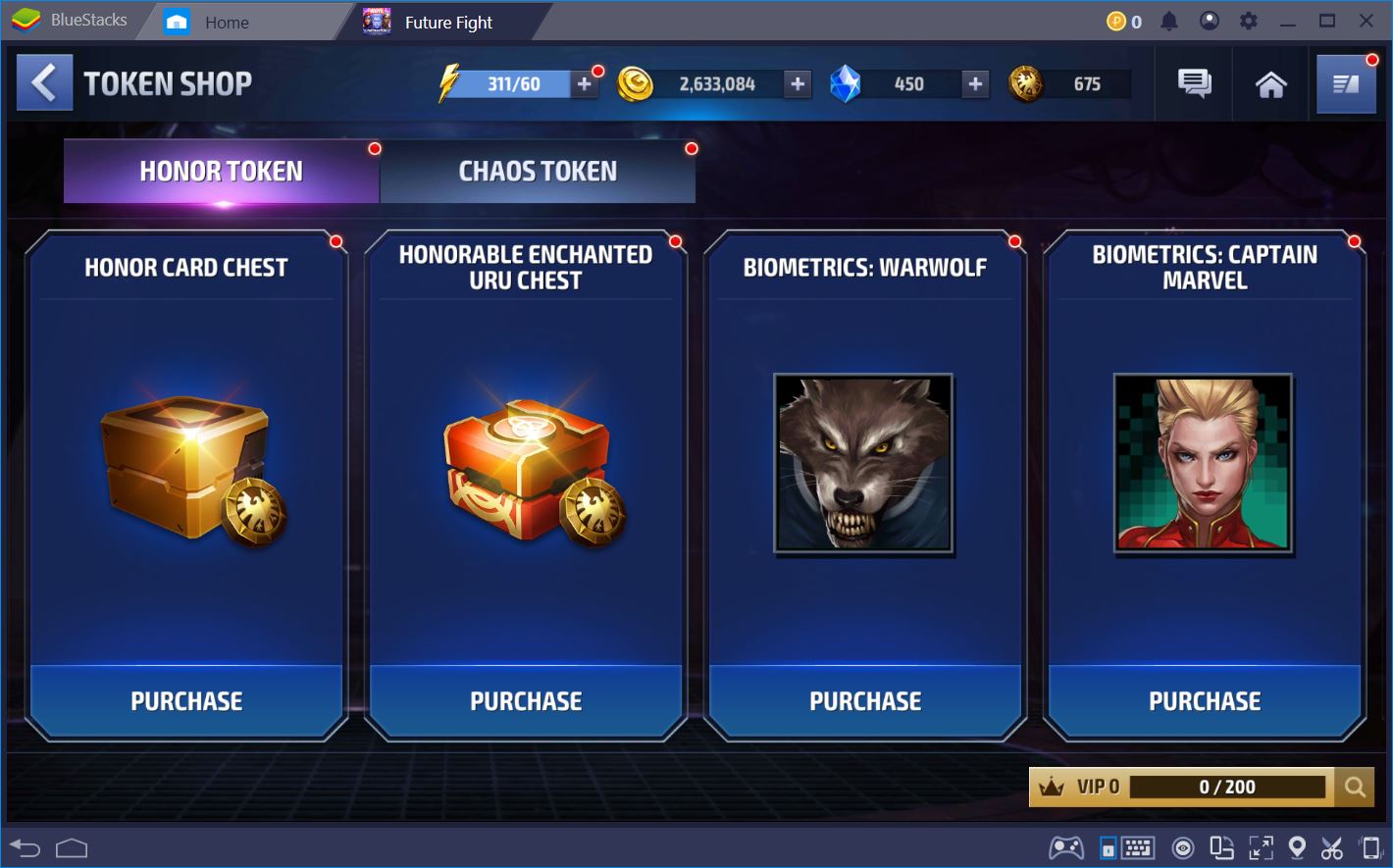 You can then use the Honor Tokens to buy biometrics chests or biometrics for specific heroes. If you don't like the characters currently in the shop, it's ok to save your tokens for later because the items rotate once every few weeks.
Special Missions
There is a generous cap of 20 to the number of times you can complete Special Missions per day. This might seem like much, but the tasks are definitely worth the effort because they reward specific biometrics you're unlikely to find anywhere else.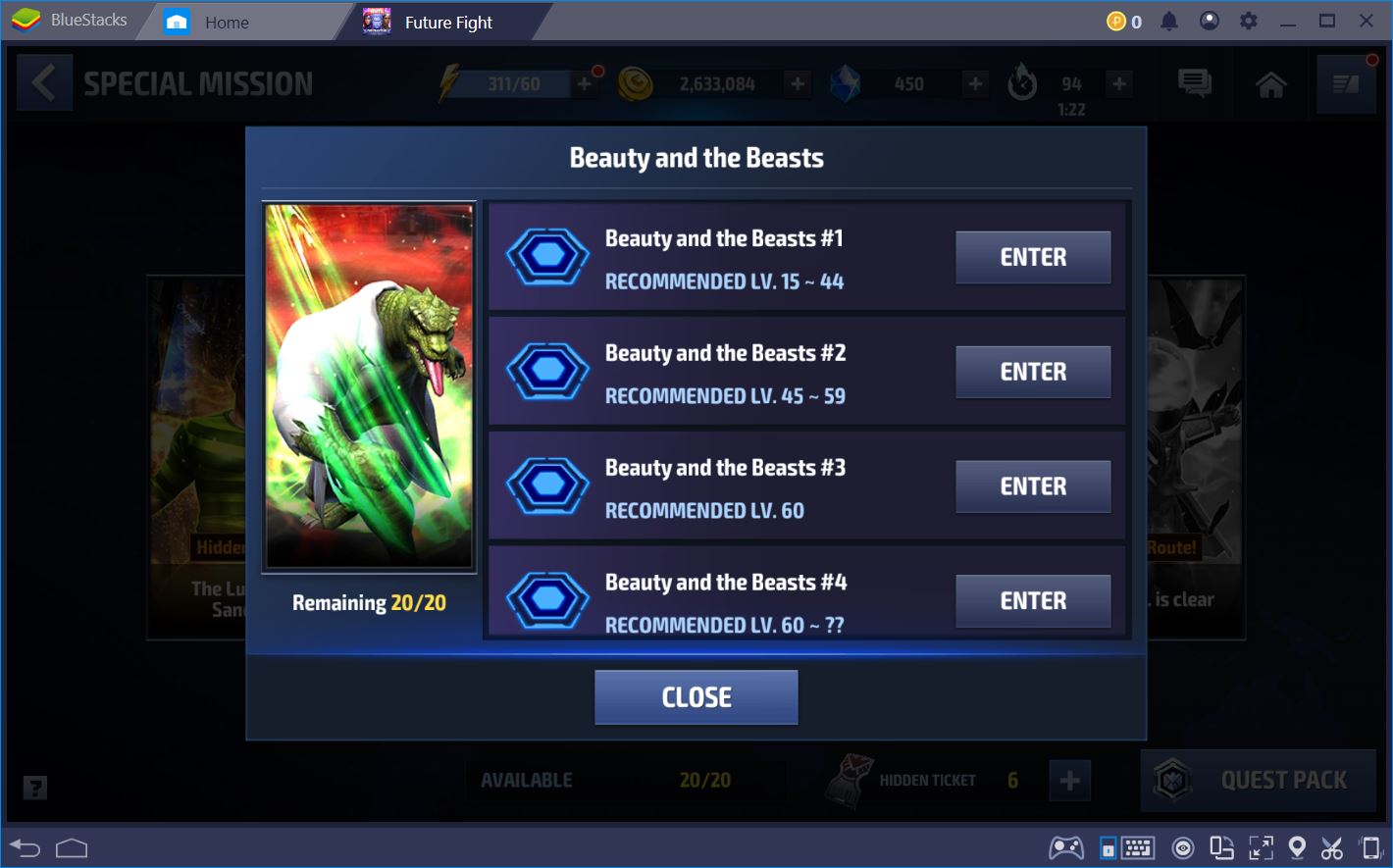 Special missions come in groups of 4 per chapter, with 5 chapters per section. Each section contains biometrics for certain heroes so it is possible to farm them if you have a list of priorities in mind. Some of the best heroes to farm here include:
Songbird, from the "Baked Alaska" chapter under "New Avengers."
Wiccan, from the "Jungle Boogie" chapter under "New Avengers."
Moon Girl, from the "Savage Is as Savage Does" chapter under "Inhumans."
Legendary Battles
These battles are a tough nut to crack, but the rewards are definitely up-to-par. While playing in this mode, you can experience famous scenes from popular Marvel movies and test your skill against the toughest bosses. The encounters are difficult to win if you don't own the recommended hero, but once you are successful, you are awarded some impressive 6*, 6 Mastery characters.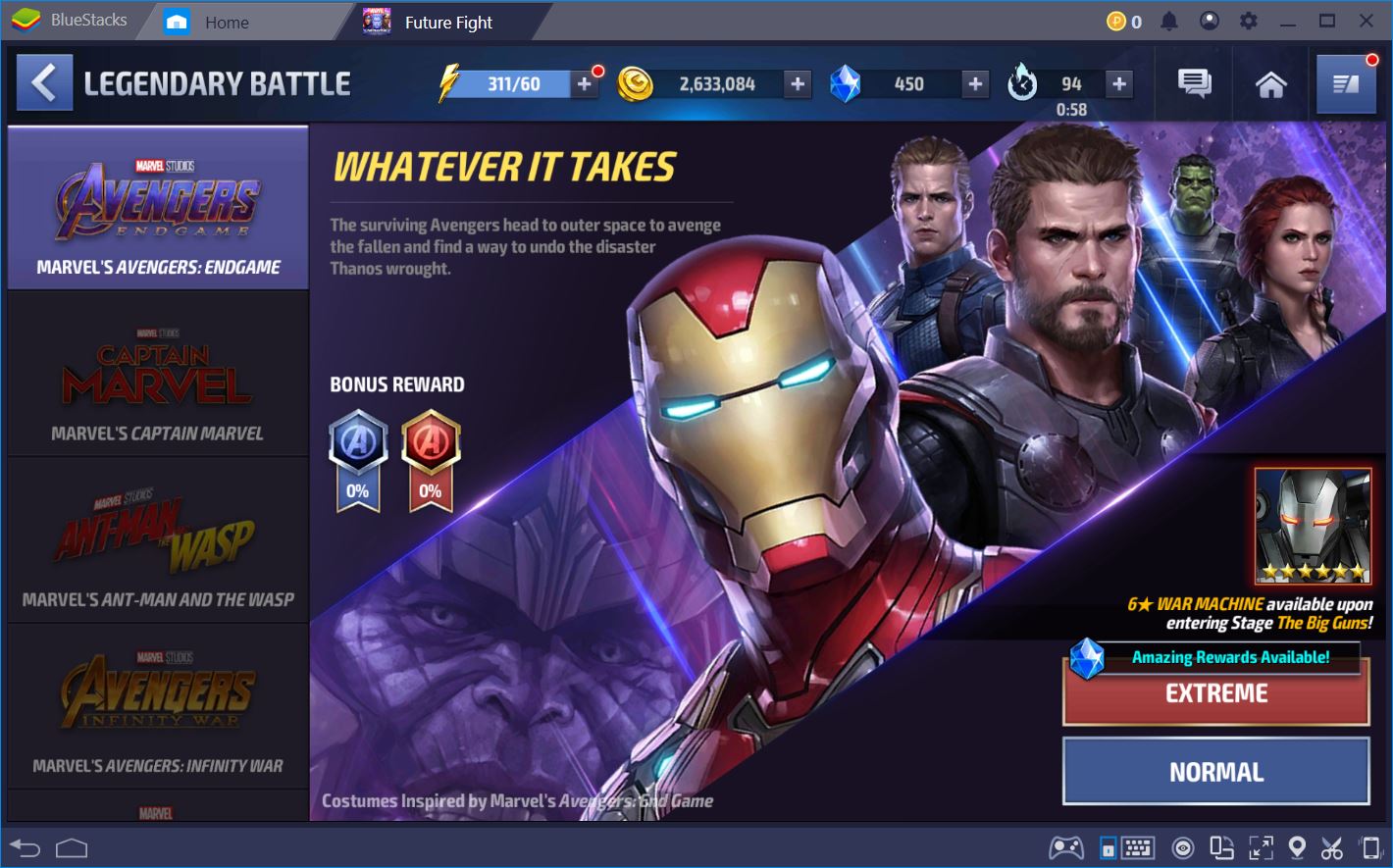 Depending on the legendary battle you choose to tackle, possible maxed out heroes include:
War Machine, for reaching the stage "The Big Guns" in "Avengers Endgame."
Captain Marvel, for the stage "Secret Agendas" in "Captain Marvel."
Ant-Man, for the stage "Haunted House" in "Any-Man and the Wasp."
Spider-Man, for the stage "The Final Battle" in "Avengers: Infinity War."
Black Panther, for the stage "The Hunt" in "Black Panther."
Thor, for the stage "Incredible vs Mighty" in "Thor Ragnarok."
Some of these heroes are top-tier, as well as tempting options for your "New Player" character selectors. Since you can obtain them fully upgraded in Legendary Battles, though, we recommend you go for other characters for your initial picks.
Dimensional Rifts and Chests
30 Times each day, you have the opportunity to clear stages in Dimensional Rifts. It's usually a hero that requires you to open a rift and, by completing these tasks, you can earn biometrics to summon and/or upgrade them. A rift only stays open for 30 minutes at a time, so you have to move quickly if you intend to farm a specific character (unless, of course, you're willing to dispose of your Clear Tickets).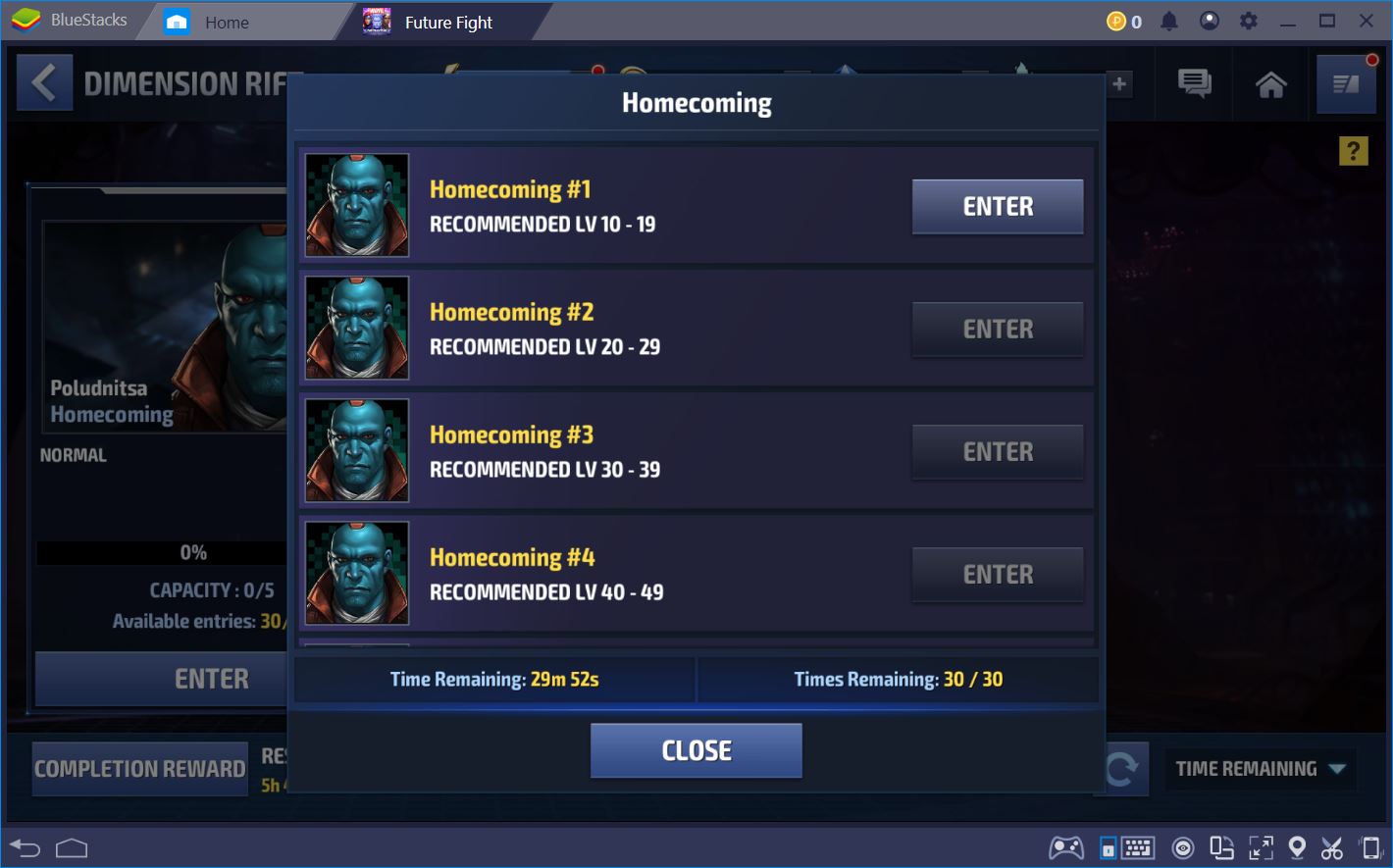 In addition, stacking up score for a rift eventually gives you a chest that can contain additional biometrics. To make sure that you reach enough score in due time, you can ask your friends to join in your effort and attempt to complete the same missions you do.
Villain Sieges
This type of challenge asks you to put together awesome teams that can kick villains in the shin and back to where they came from. What are superheroes for, after all? For completing each stage, you get a number of rewards, including (rare) hero biometrics. You have a chance to earn additional biometrics if you use the recommended characters, but this is something you'll likely be unable to do as a new player – simply because you're missing the required units.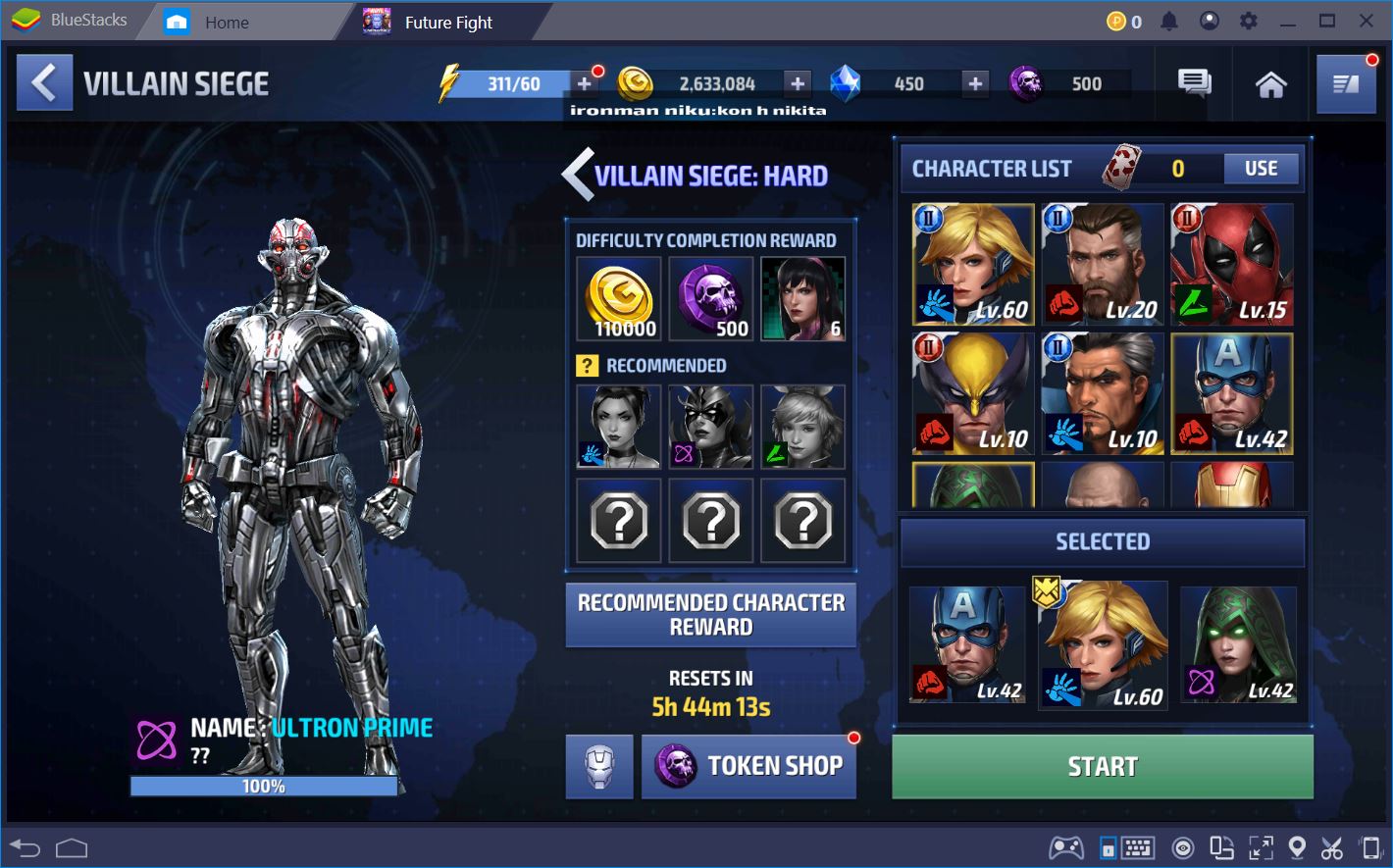 Furthermore, successfully completing villain sieges will grant you Chaos Tokens, which can be spent in a way that is very similar to Honor Tokens. A different selection of heroes will be made available to you every few weeks in the Chaos Shop so feel free to save your currency if you don't like what you see at a given time.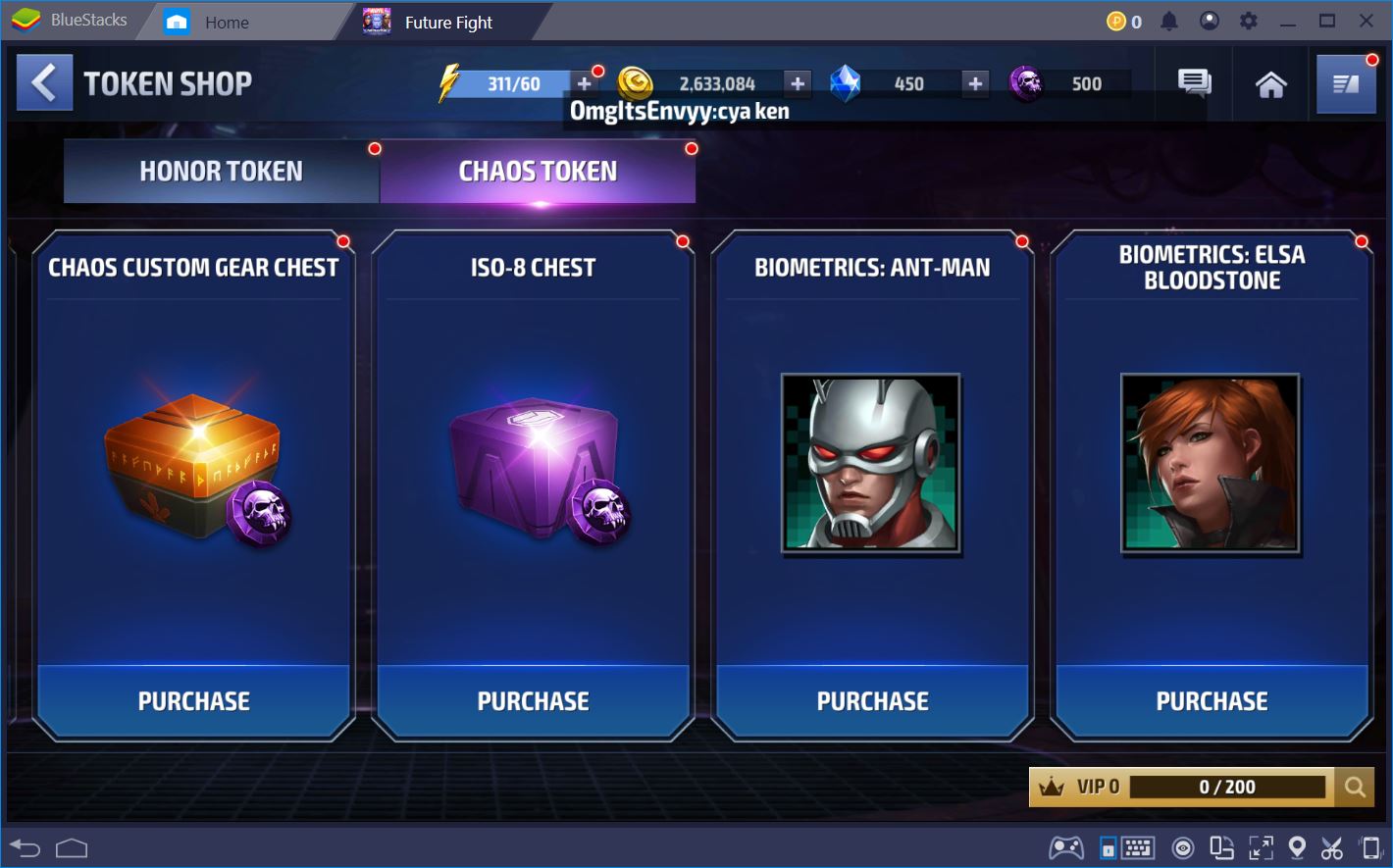 That just about sums up all the ways to earn heroes and hero biometrics in Marvel Future Fight without spending a penny. Sounds like a lot of work, you say? That's because it is! At the end of the day, though, you'll be able to put together a fantastic squad of superheroes to stand against the world – and you'll have the satisfaction of knowing you did it all as a proud F2P player.