Game Guides
Mega Heroes – How to Play This Mobile MMORPG on PC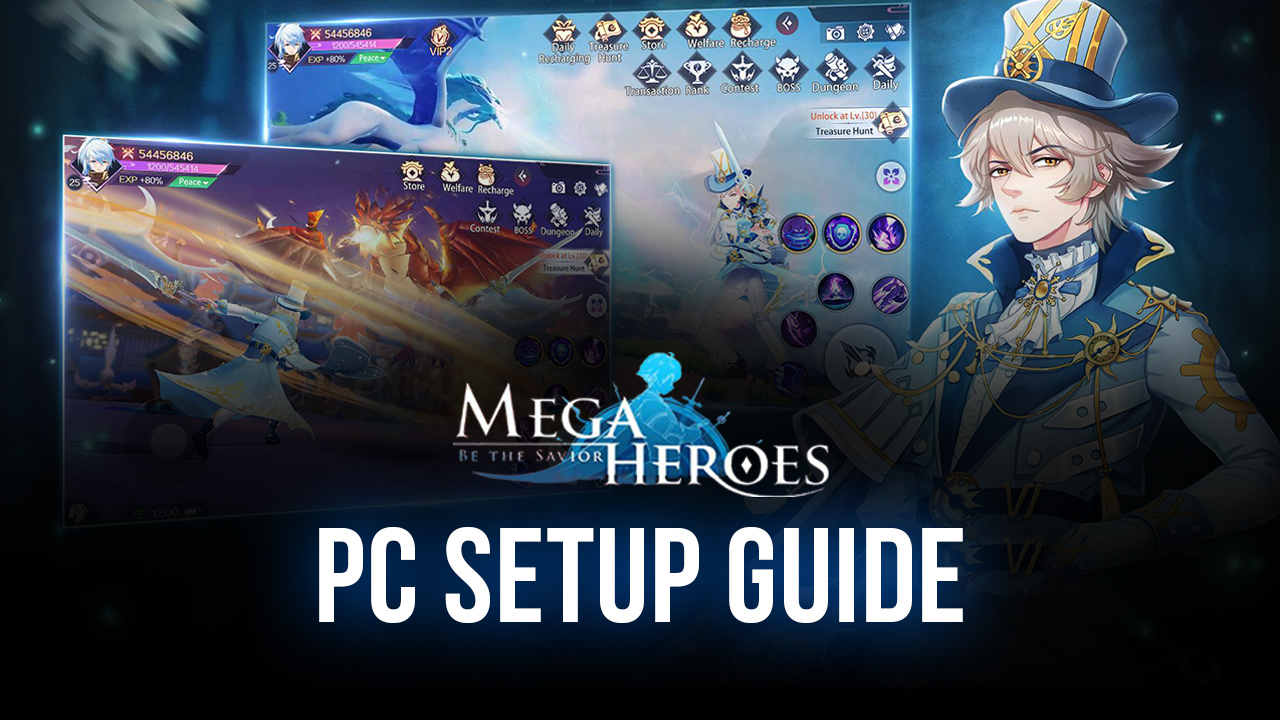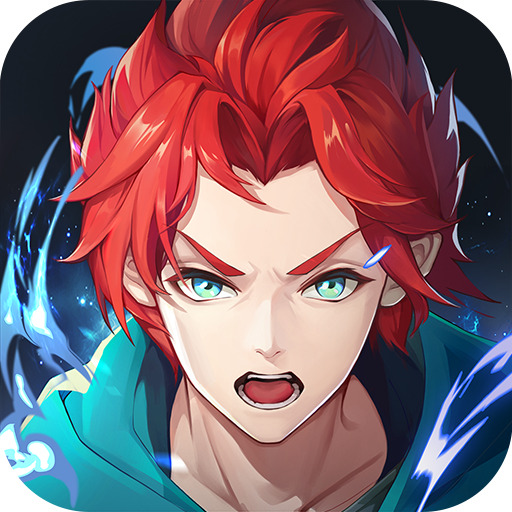 Earlier in October, we wrote about how Mega Heroes had opened its pre-registration phase, offering lots of rewards for those who signed up once the game finally released. Well, Mega Heroes just launched a few moments ago and we're excited to jump in and give it a try to see what the hype is all about.
However, in order to get the best experience with this game, we're not playing on our phone; we'll be enjoying Mega Heroes on PC with BlueStacks. In this manner, we'll be able to get the best graphics and performance, and without having to worry about any of the limitations of mobile devices such as clunky controls. Plus, our Android app player also has plenty of tools to help improve your gameplay and significantly reduce the grind, especially in games like this one that often offers repetitive daily tasks in order to advance.
In this brief article, we're going to show you how to install Mega Heroes on PC.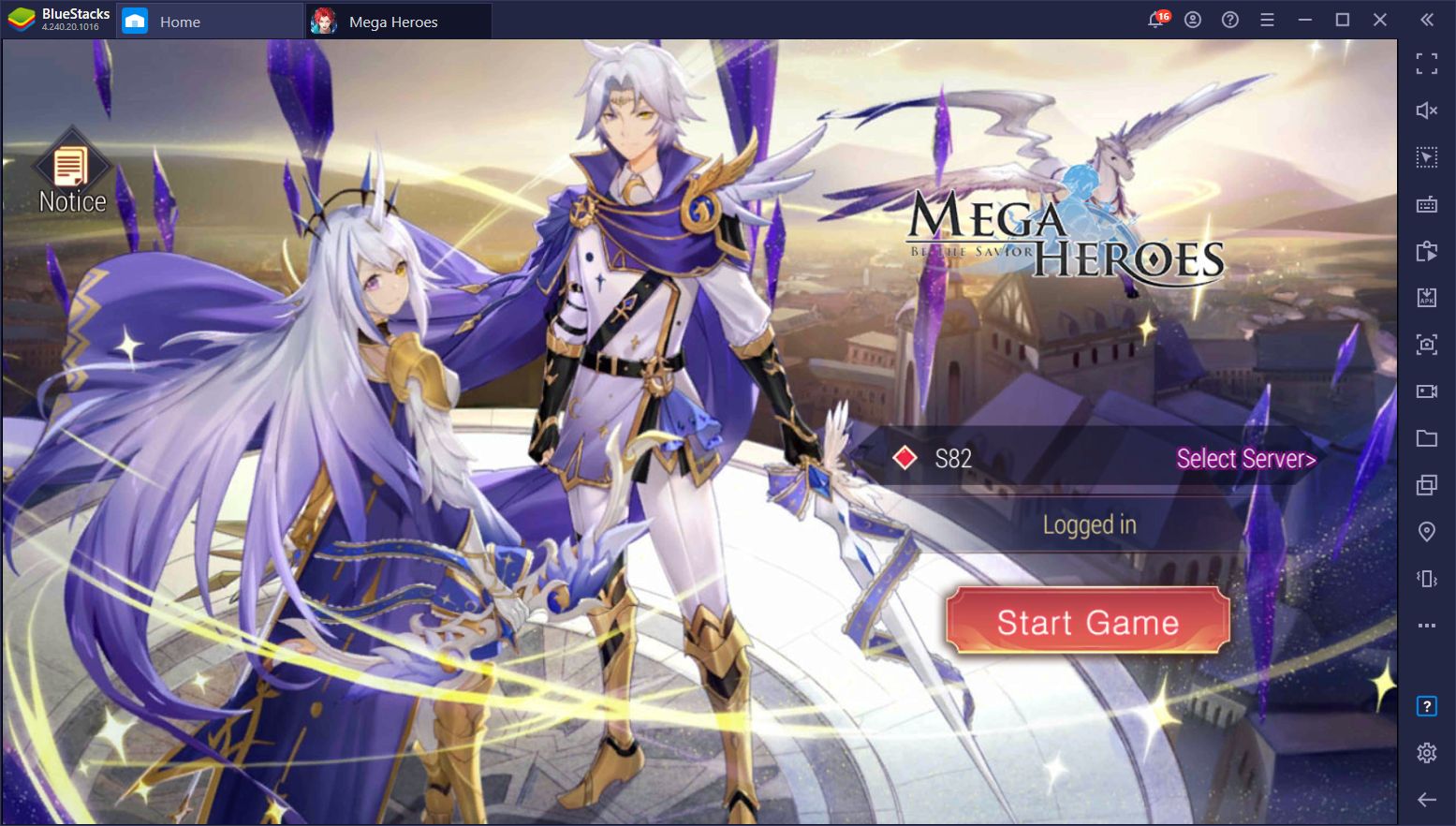 Downloading and Playing Mega Heroes on PC
Installing Android games on PC is very simple, especially when it comes to BlueStacks, our powerful Android emulator. The installation process is very intuitive as it's mostly automated; you only have to sit back and wait while we download all necessary files for you, and then install them in a matter of seconds.
To get started, follow these easy steps:
Navigate to our website and download the latest version of BlueStacks. Run the installer and let it finish, after which the emulator will launch automatically.
After BlueStacks has loaded, use the search bar on the upper right to look for Mega Heroes in our Game Center.
Click on the game's portrait in the search results to go to the install screen. If you didn't find the game here, click on "Search in Google Play" to look for it in the Play Store.
Install the game as you would with any app on your phone.
Once installed, you can launch Mega Heroes by clicking on its newly-placed icon on the BlueStacks home screen.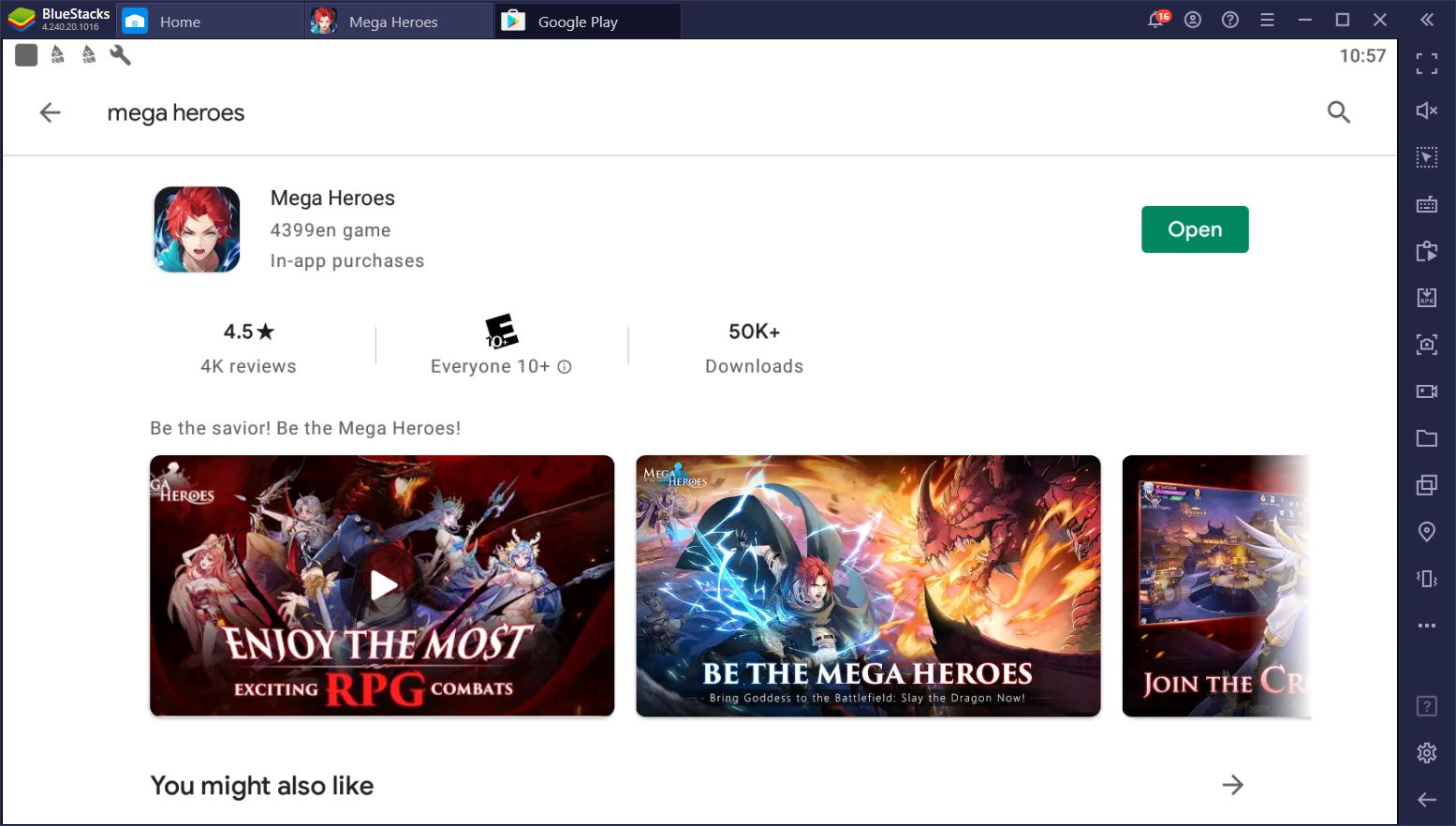 After a few minutes, you'll be playing Mega Heroes on PC, on your large monitor, and with full mouse and keyboard support. By playing this game on your computer, you can enjoy the best graphics and performance, without having to ever worry about battery issues or overheating. In fact, the very first thing you should do after launching it should be going to the game settings, and setting the in-game graphics to the max to enjoy the best visuals and a silky smooth framerate.
By playing this MMORPG on BlueStacks, you'll also have access to a wide repertoire of features and tools that will help to significantly improve your performance in this game, far beyond what your phone can offer. Take a look at our BlueStacks tools guide for Mega Heroes to learn how to use these tools to get the most out of this game.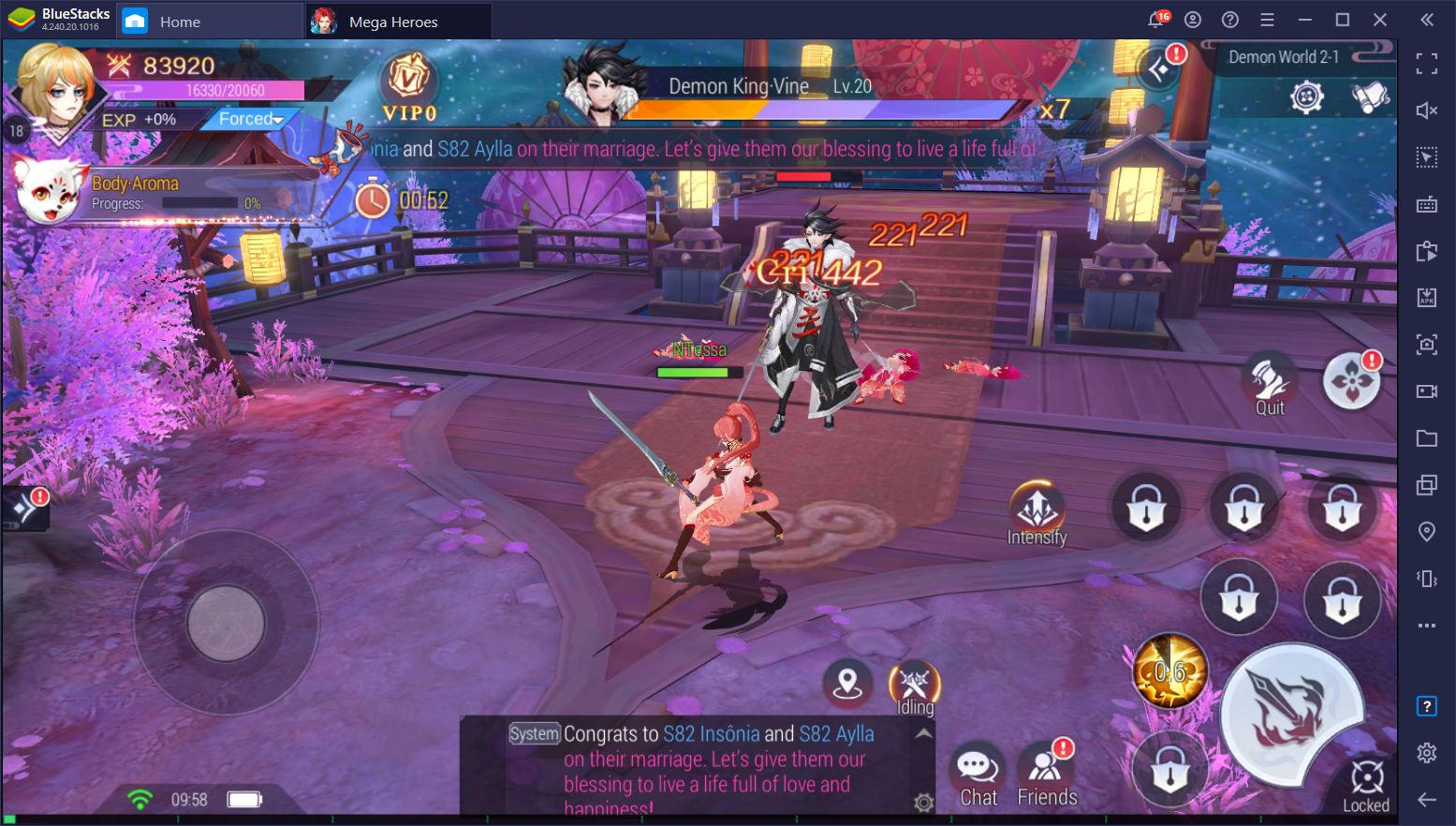 Let us know if you have any questions about how to install Mega Heroes on PC, and we'll get back to you ASAP!