Game Guides
Mega Heroes – The Best Tips, Cheats, and Codes For Getting Started on the Right Foot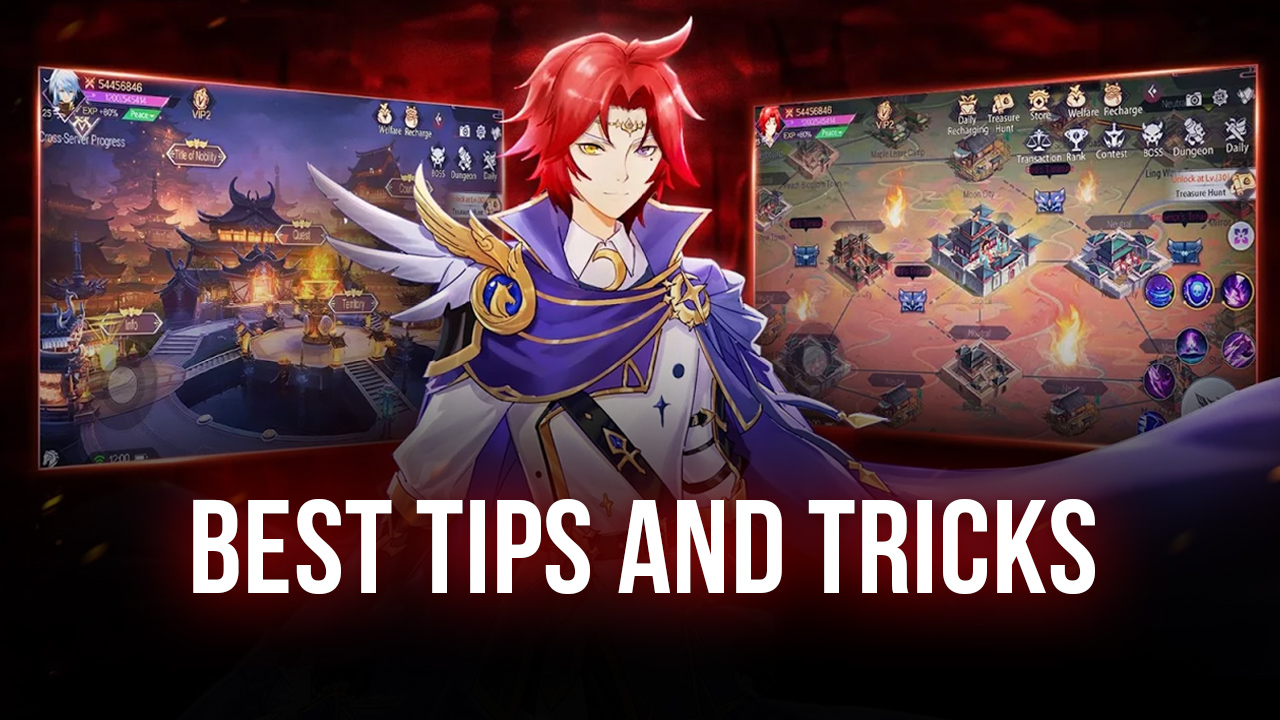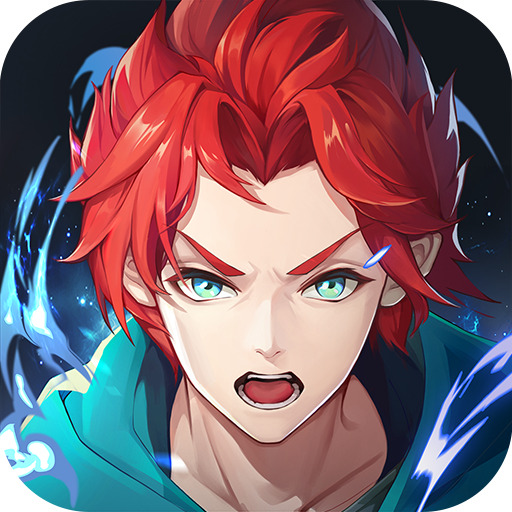 Mega Heroes released a few days ago, bringing yet another MMORPG to the ever-growing catalogue of games in this genre on mobile devices. And while it doesn't do anything new mechanically, or offer any innovative systems, the game distinguishes itself by providing a unique storyline and setting, allowing players to immerse themselves in the events as they travel across the world obtaining and upgrading a wide variety of powerful Goddesses.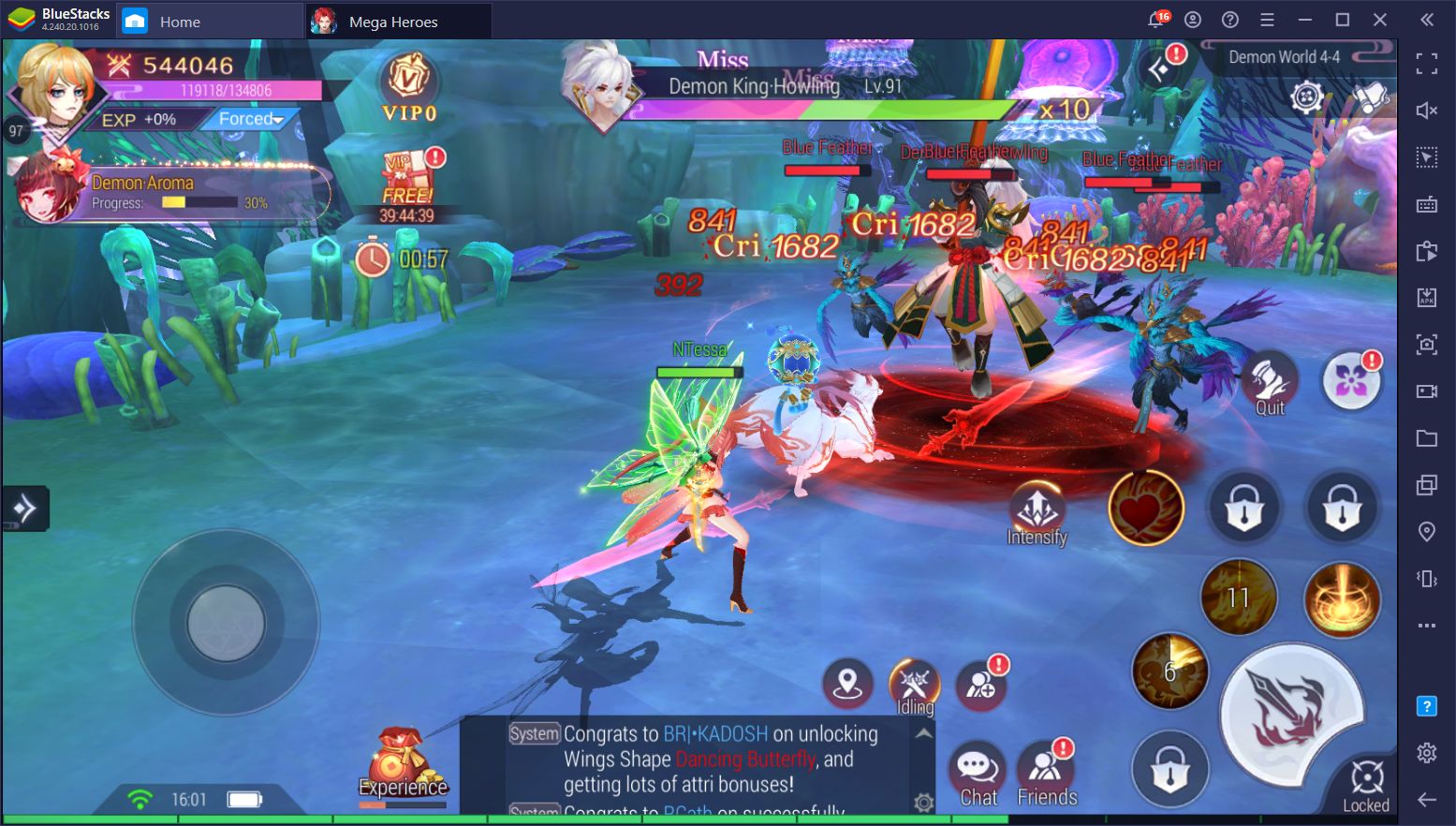 In terms of gameplay, Mega Heroes is just as you'd expect: You assume control of a hero or heroine who must journey across the land completing quests and enhancing their skills, while also obtaining and training Goddesses, which act like your minions in combat that can provide powerful support skills. While the game is designed to be played mostly automatically, offering both auto-quest and auto-combat features, players can assume manual control at any time.
In fact, if you're playing Mega Heroes on PC with BlueStacks, you can easily control your character with superior precision thanks to our Keymapping Tool. Take a look at our BlueStacks setup guide to learn how to install and play this Android game on your computer in just a few simple steps.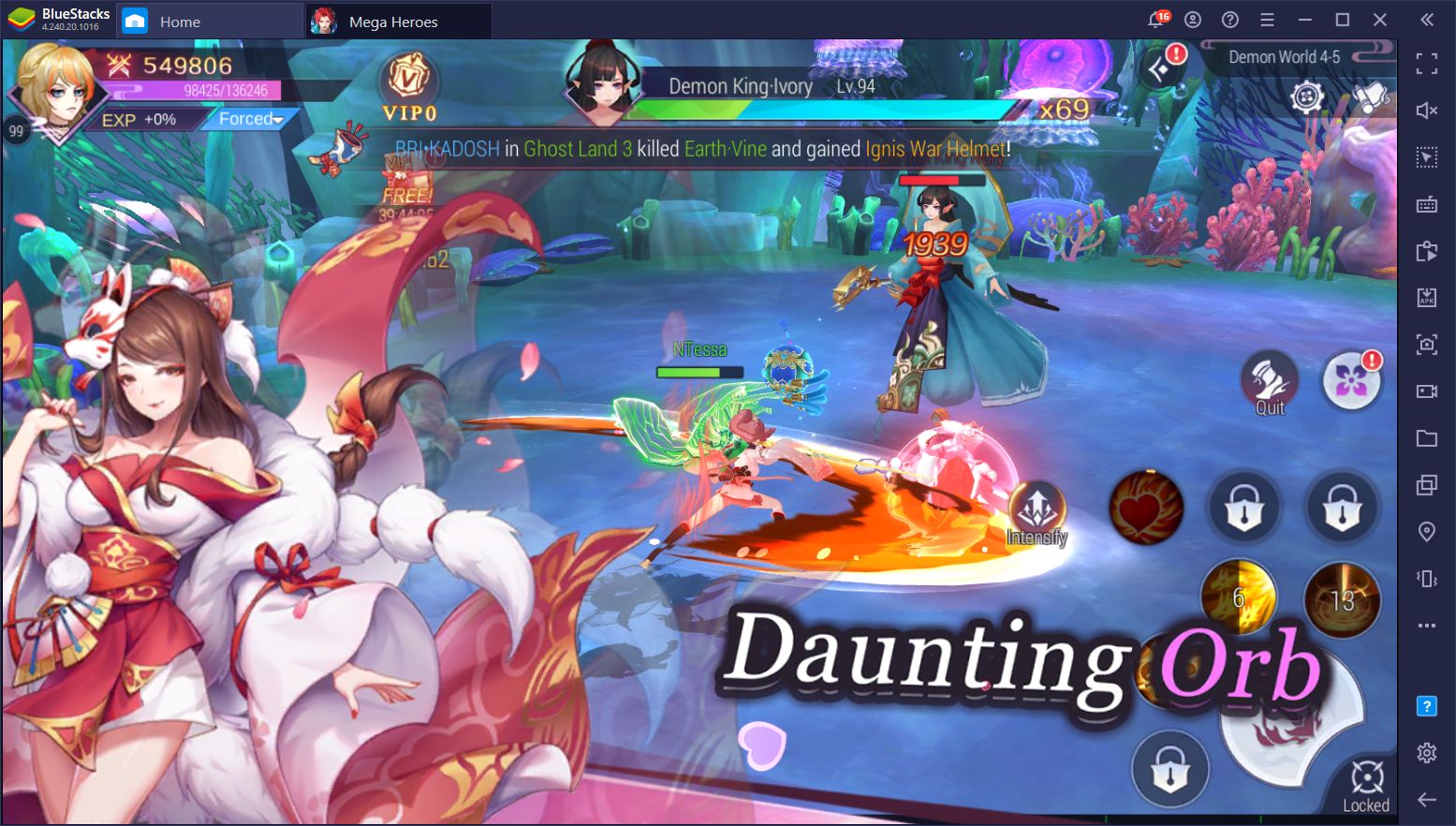 In this guide, we'll be giving you a few Mega Heroes tips, tricks, and even promo codes to help you get a head start in this game.
Blaze through the Story Missions
As is usual with most of the games in the genre, one of the best ways to start your adventure in Mega Heroes is by completing the story missions as fast as you can. Not only is this a way to power up your character since these missions give decent chunks of experience, but it's also necessary for unlocking new features at the beginning.
Luckily, Mega Heroes makes it really easy to progress in the story as you can simply click on the quests on the leftmost list to make your character run towards the objective and, when necessary, talk with the related NPCs, or interact with the corresponding objects in order to advance in the mission. You really don't have to pay much attention to it; simply activate auto-quest and minimize BlueStacks while your character runs to the next objective.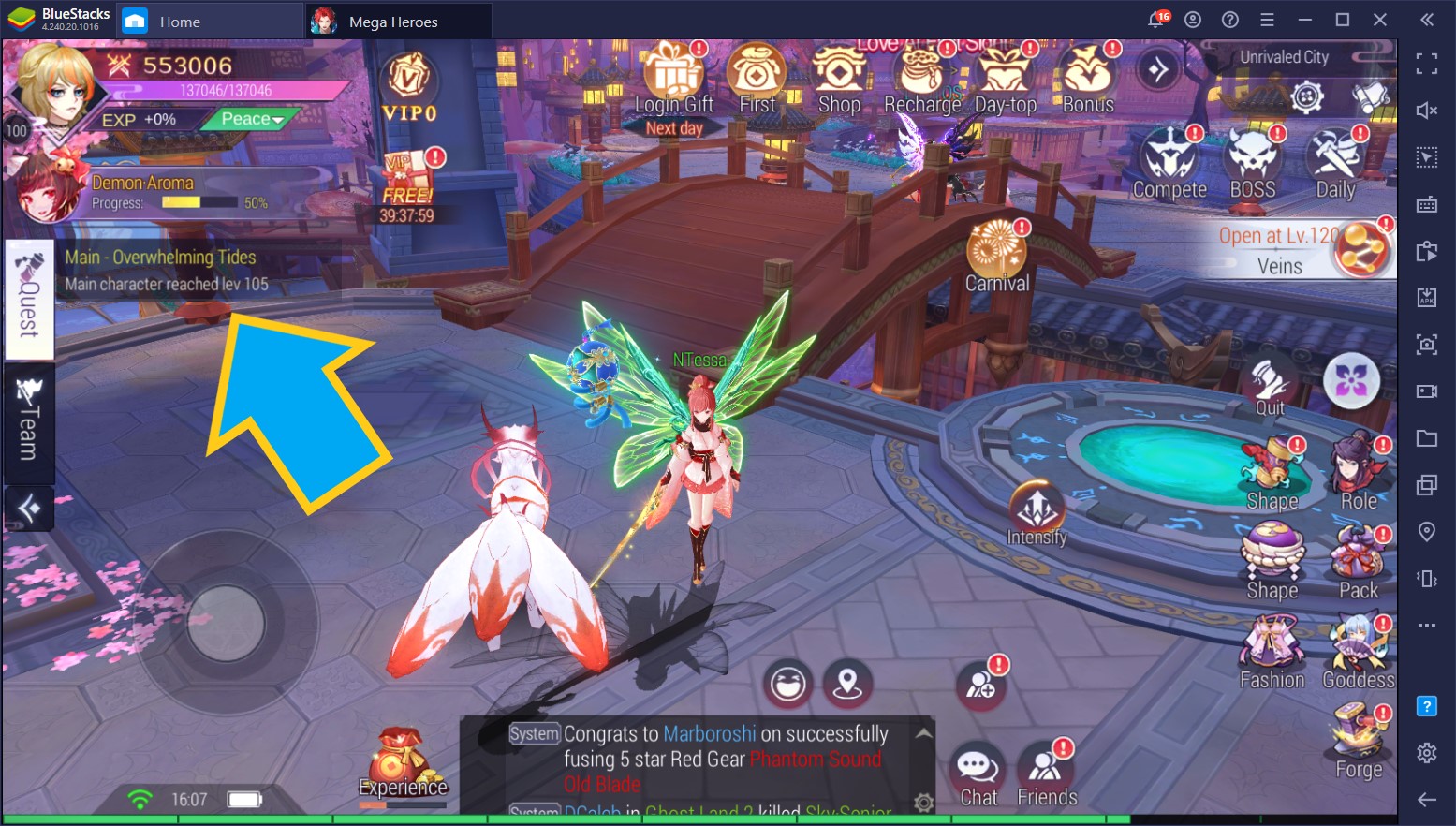 A useful tip for BlueStacks users when progressing in the main story is that, with a proper macro, you can easily automate most of the questing in this game. Simply record yourself clicking on the quest in the missions list, and then set the macro to repeat infinitely, whenever your character is idle, the macro will tell them to move to the next quest objective, without any manual input necessary. You can leave the macro running, and go do something else on your PC while the game plays itself.
Complete the Demon Lord Missions Whenever Possible
Another important part of powering up your character is completing the Demon Lord missions. Specifically, by completing all the missions in a stage, you will be able to evolve your current Goddess into its next form, significantly increasing her power, and even unlocking new skills.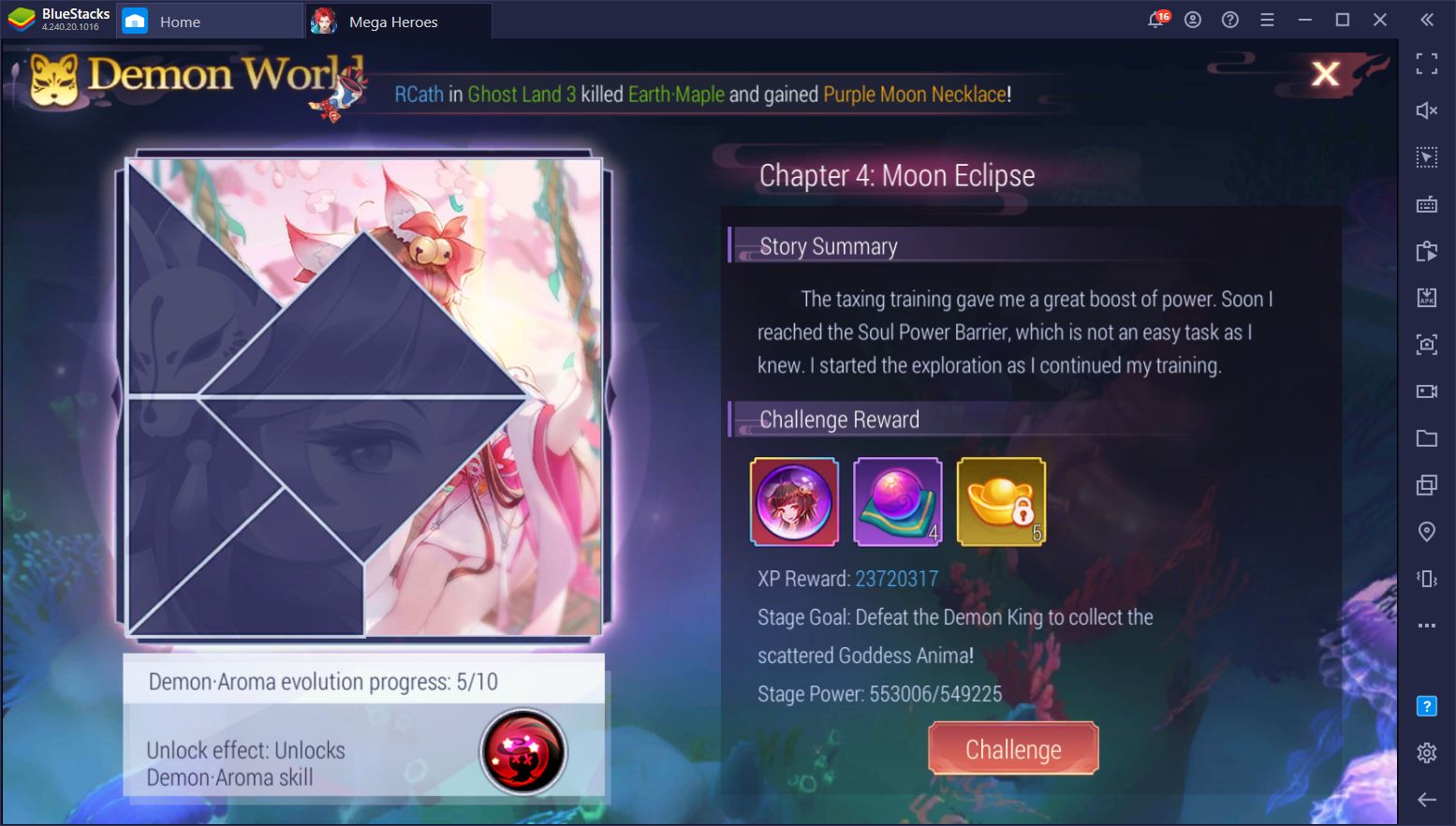 These missions can be really tough if you're new to the game. Luckily, you can always see the suggested power for each stage before entering to get an idea of the difficulty. If you're significantly below the suggested power stage power, you're going to have a really hard time winning the battle, which leads us to our next point.
Keep Your Character Upgraded at All Times
Mega Heroes is a very fast game, which means you'll probably be powering through missions faster than what your power levels allow. This will eventually lead to a wall in difficulty where you'll be stuck unless you upgrade your character.
There are many different ways to upgrade your character in this game, with the most basic of them being simply leveling up. Every time you level up, your base stats will increase somewhat. However, Mega Heroes also has an idle upgrade method called "State", which consists of various stages with numerous upgrades in each. These upgrades are completed automatically with time, and you must simply click on every node once they're unlocked in order to activate them.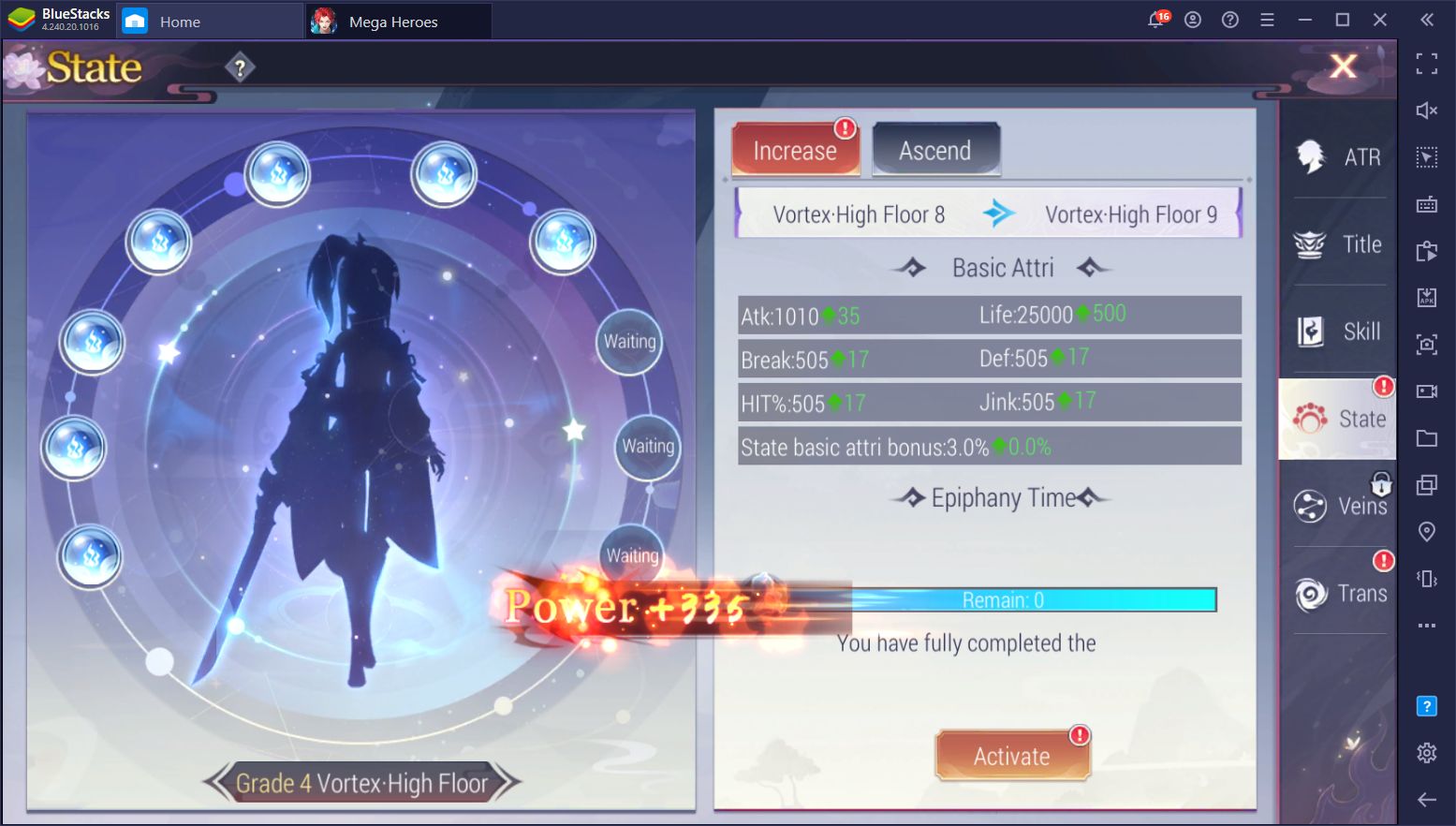 Other upgrade methods include Melting, Improving your Goddess, and Enhancing your gear, among a few others that you'll progressively unlock as you level up and complete story missions.
Remember to Claim Your AFK Rewards Twice a Day
And speaking of upgrades, you'll need tons of materials in order to power up your character. There are many ways to obtain these items, most of which require grinding and farming. However, in Mega Heroes, there's an AFK farming system that allows you to score a few extra materials for no effort at all.
You can access your AFK rewards from the main screen, by clicking on the "Experience" icon on the lower left. In this new screen, you can check how long you've been AFK farming for, and also claim your rewards by clicking on the "Get Rewards" button on the lower right.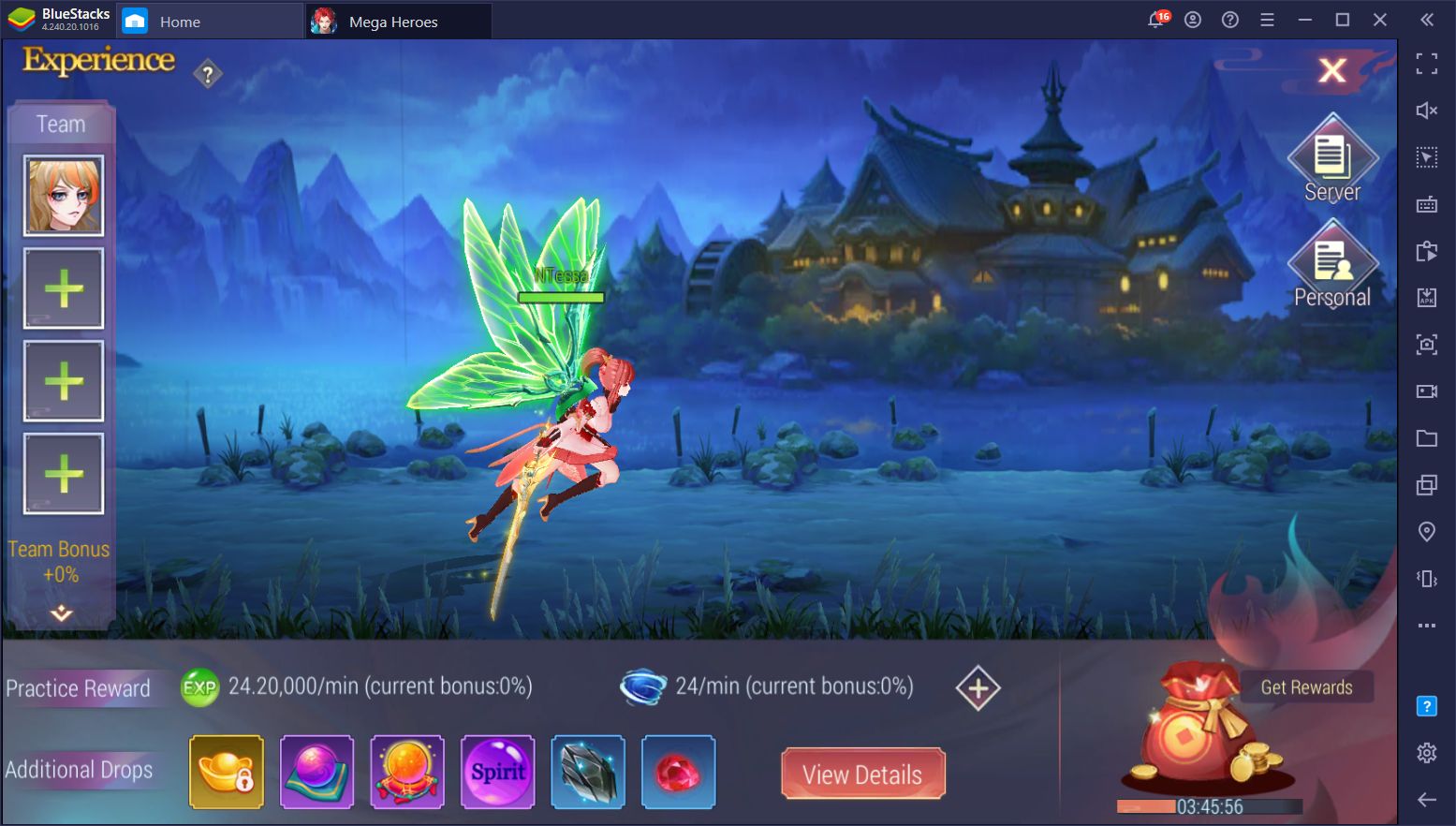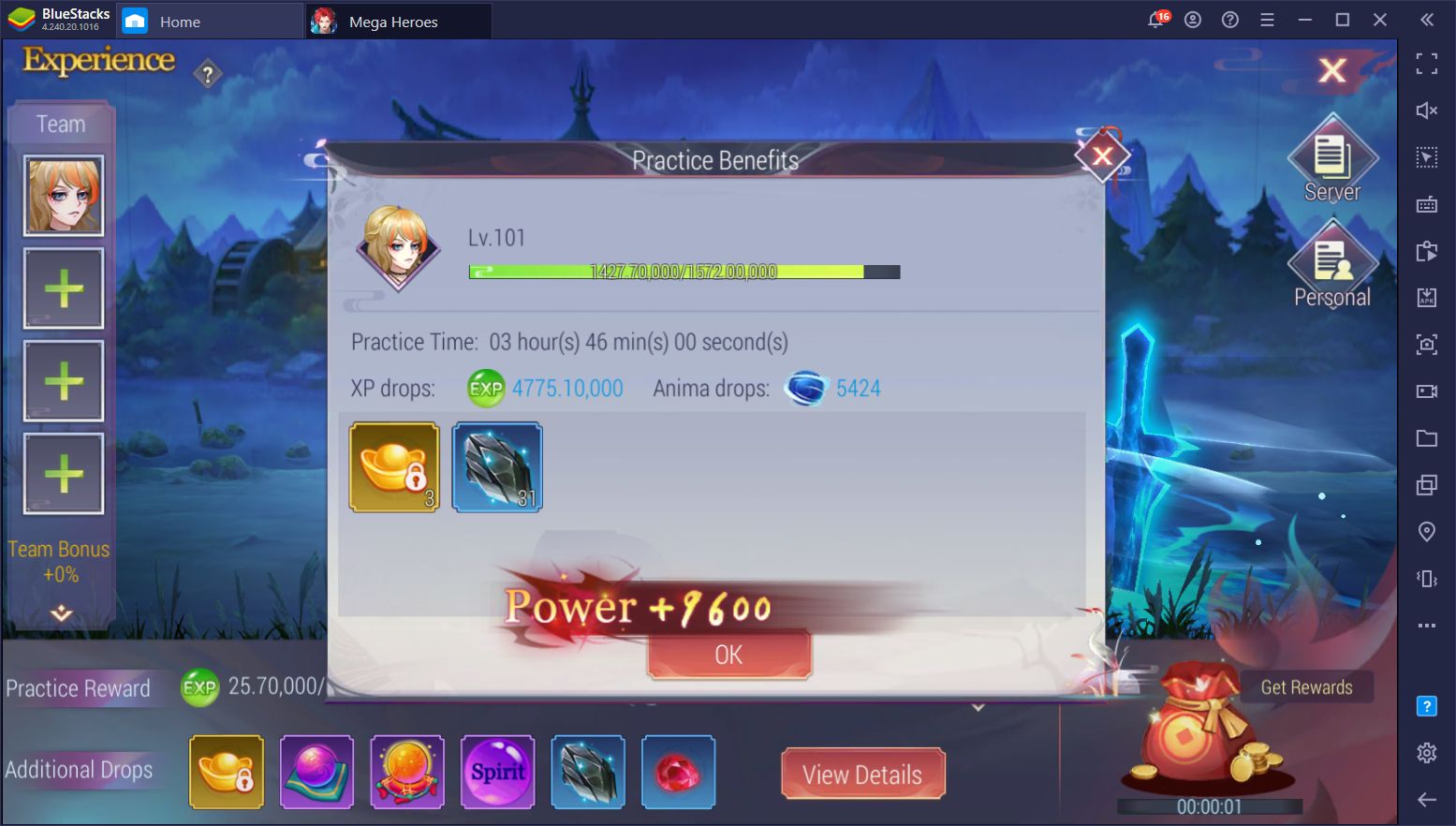 Keep in mind, however, that there's a limit to how many hours you can grind before your rewards max out. At the beginning, you'll only be able to farm for 12 hours, after which your character will stop AFK grinding until you empty your rewards bag. You can increase the time limit by upgrading your VIP level, up to a maximum of 42 hours for VIP15+.
Collect Your Free Newbie Mega Heroes Promo Code
To get a headstart in this game, the team is giving out special promo codes that grant lots of useful materials for beginners. You can head on over to their gift page, and follow click on "Get Gifts" beside the "Newbie Gift for Android" entry to claim a promo code. Afterward, you can redeem the code in the "Bonus" menu in-game to receive your prizes.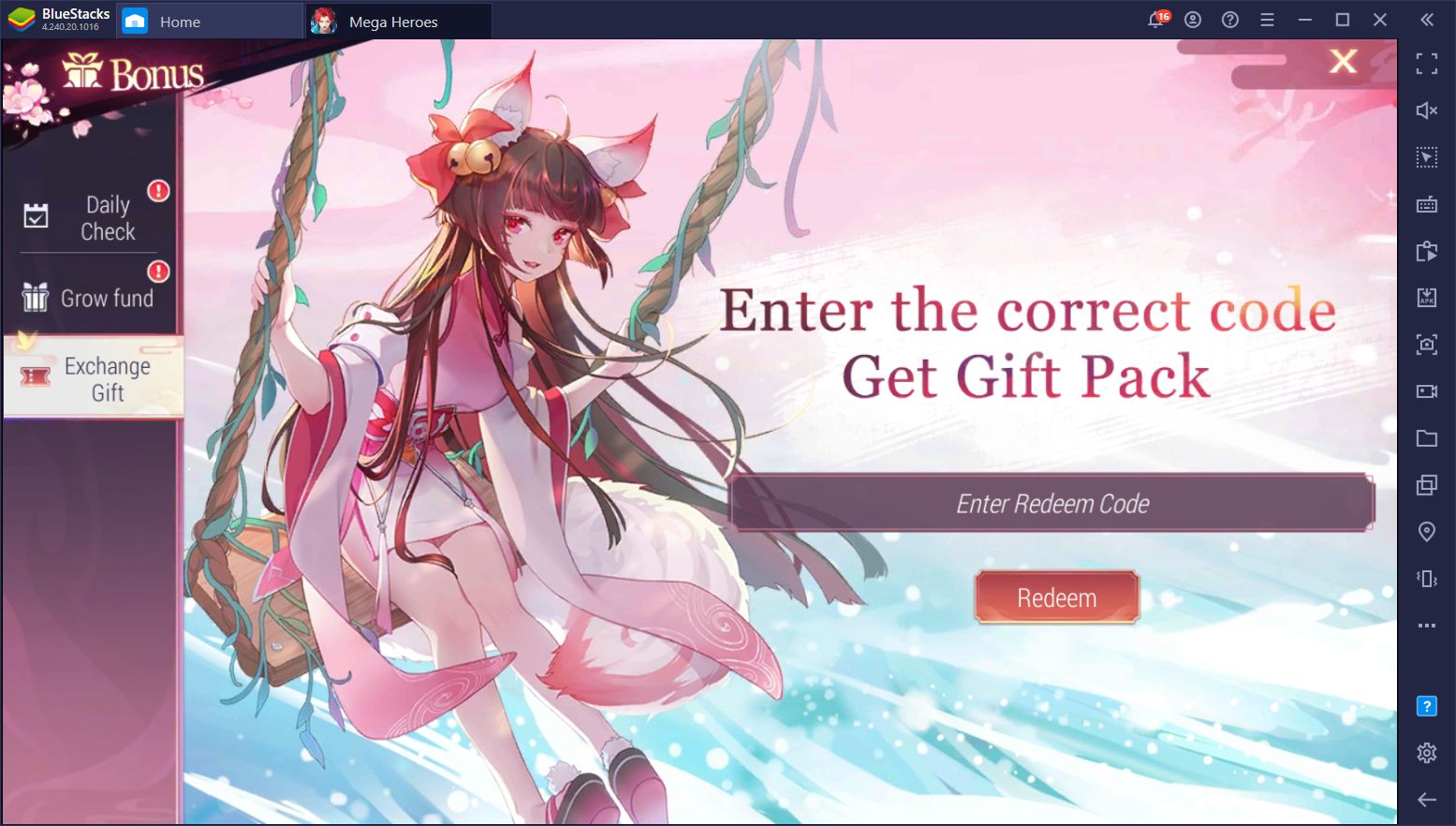 Mega Heroes is just as fun as any other MMORPG out there. If you're bored with the other mobile MMORPGs you've been playing lately, you can't go wrong with this one. And with these beginner's tips, tricks, and cheats, you're now ready to get started on the right path.