Game Guides
How to Gain Life Flowers in Merge Dragons on PC to Progress Faster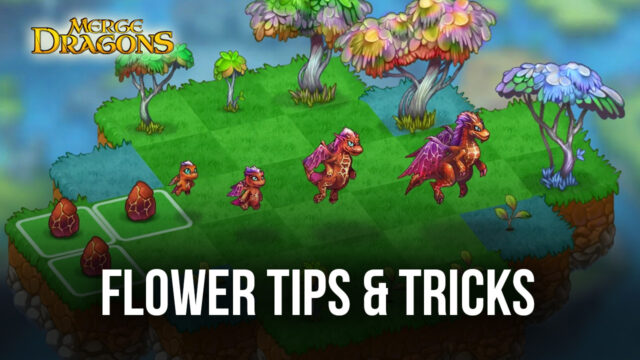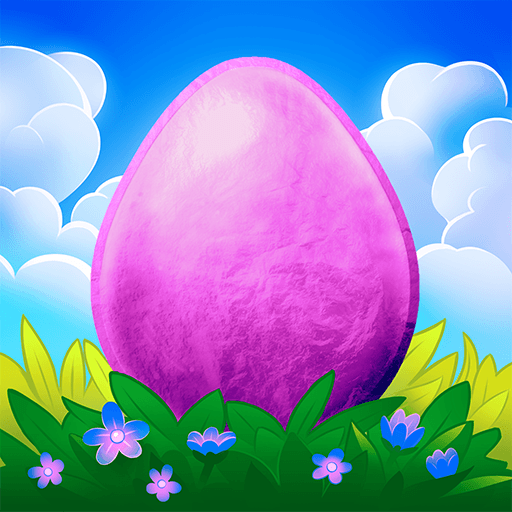 Merge Dragons is a match-3 genre game filled with various exciting levels. The game has an interesting storyline and fascinating visuals. Players are brought to a magical land that is full of mysteries and surprises. This land was once home to dragons, but fate played a role and it was destroyed by evil creatures called Zomblins. Now you have the ultimate power of combining and merging three or more objects to create and evolve new characters and mystical objects. The power to save this world is in your hands now, use it wisely.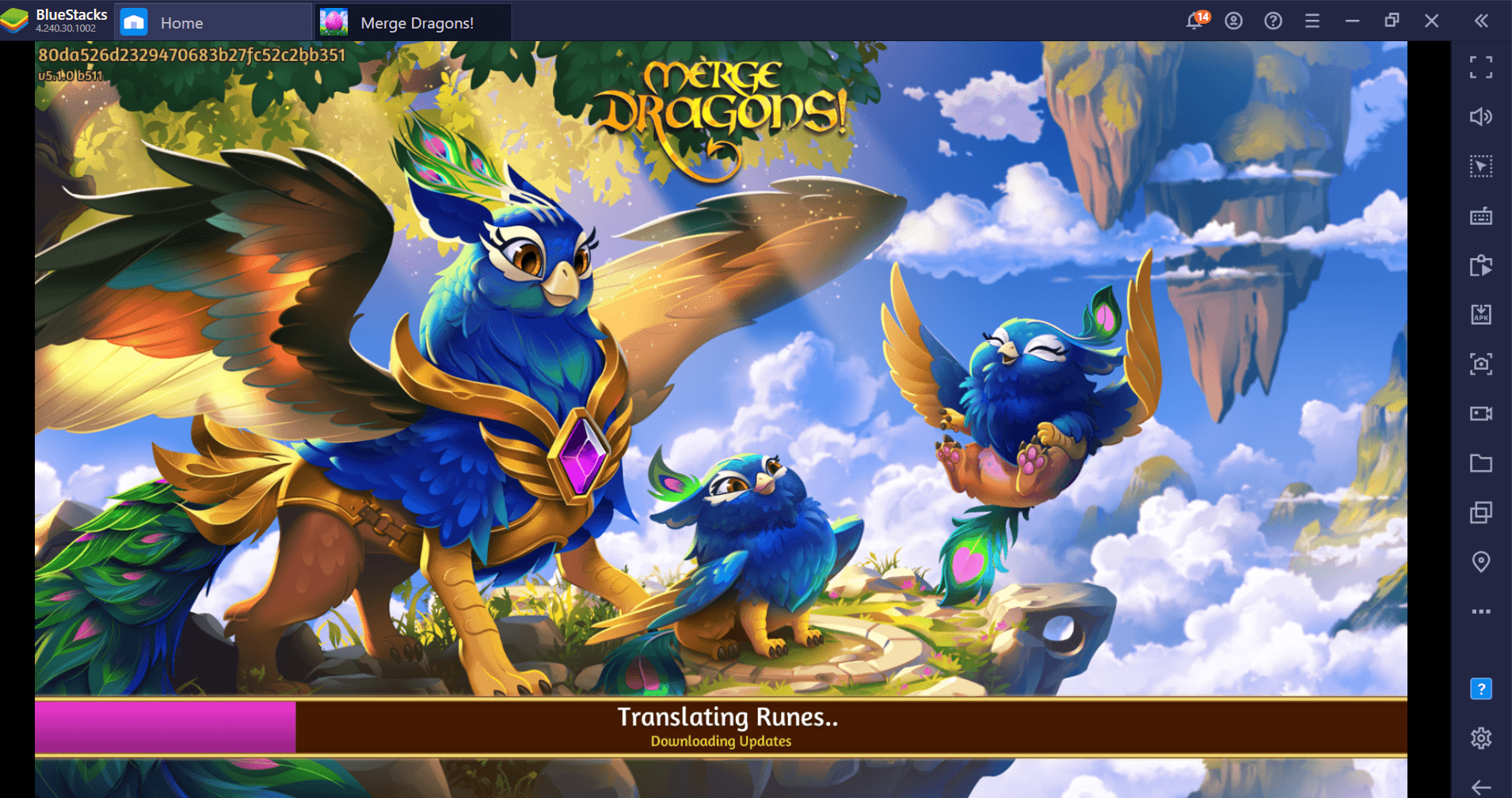 Merging and harvesting have different benefits for different items. Some items give better results on harvesting, while others give good rewards while merging. The use of dragons also holds the key to excellence. You could also improve your gameplay by reading this fantastic guide. However, here we will read how Life Flowers help in progressing in-game.
Merge Dragons is published by Gram Games and was launched on iOS and Android platforms.
What are Life Flowers in Merge Dragons?
Life Flowers in Merge Dragons are the source of life orbs obtained from Level rewards, treasure chests, rain clouds, harvesting hills, etc. These Life Flowers can also be created by merging Life Flowers sprouts into life flower seeds. As the levels increase, the number of dragons that can harvest the flowers at the same time also increases.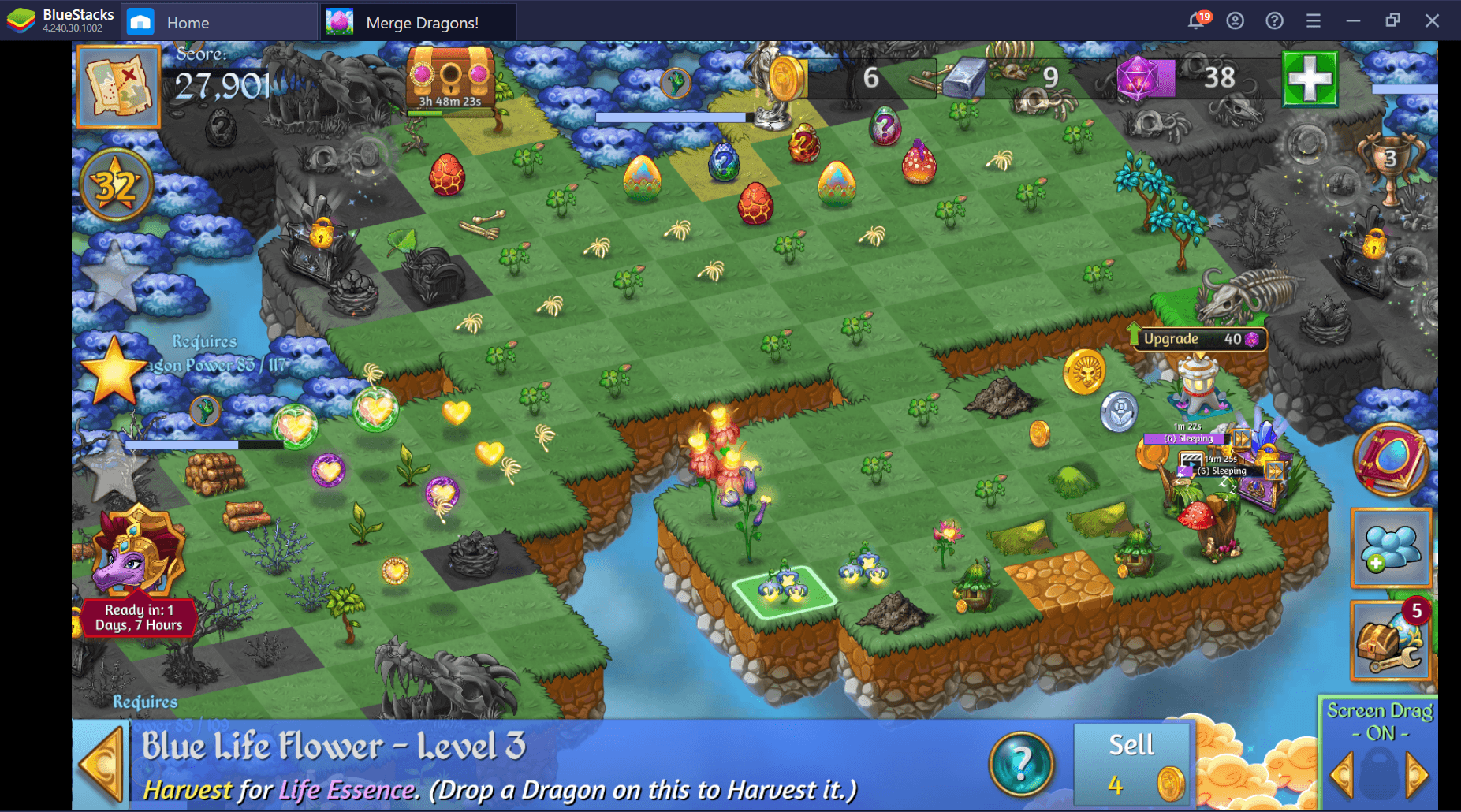 Features of Life Flowers in Merge Dragons, depending upon the various levels, tend to change. The Life Flowers' size from level 1 to level 14 remains the same: 1X1. The same keeps increasing after level 14; it becomes 2X1 in level 15, 2X2 in level 16 and 17, and 3×2 in the Wonder level. Along with the size, the selling cost, camp, and event jar cost also increase as the levels increase.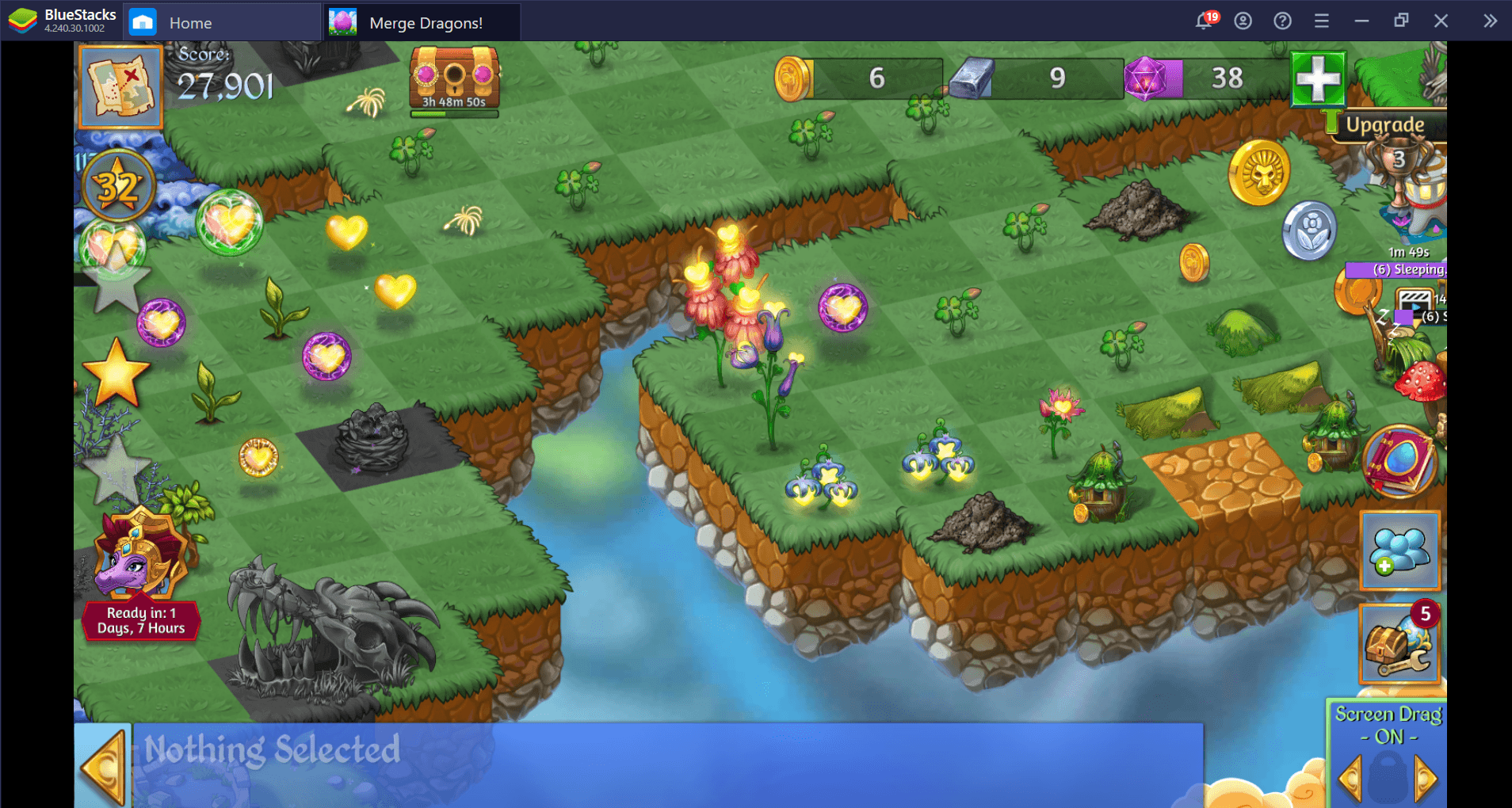 The small flowers offered from level 0 to 7 are common and can be sold from 1 to 150 depending on the level of the player. From level 8 to 11, Rare Life Flowers are found and although they are of the same size as the common Life Flowers, they can be sold for higher prices. Levels 12, 13, and 14 are of the same size too but are priced very high and can be sold for up to 1600 Magic Coins. From level 15, size increase from 1*2, 1*3, and so on till wonder levels. The perks offered in Large Flowers are more as they give legendary items.
How to gain Life Flowers?
There are many ways players can choose to gain Life Flowers in Merge Dragons. Some of them are:
Merging all the way
Progress in the game by merging Fruit Trees of the higher levels and obtaining Life Flowers. Higher-level fruit trees spawn corresponding higher-level flowers, which can give you more life Flower Sprouts. These sprouts can further be merged. This way of gaining flowers is easy and beneficial. They can be collected as rewards, Moon Chests, Dragon Chests, and tapping the Shimmer Mountains.
Rewarding yourself via chests
Open the chests by harvesting dragons. Harvesting a dragon gives you the option to merge Dragon Egg Chest, Radiant Egg Chest, Dragon Nest Vault, and Huge Nest Vault. You can collect and harvest them to merge and obtain Life Flowers. The cost of a Dragon Egg Chest varies from 9-17 Dragon Gems.
It is raining flowers
Get Life Flowers by tapping the Rain Clouds. Rain Clouds are obtained by tapping or harvesting the Misty Mountains by dragons. This can be done in your Camp or in the levels on the Map. Rain Clouds can be a good source as they give 3 life flower sprouts after tapping.
Fountain of magic
You can also get Life Flowers by tapping Secret Fountains. During the merging of Shimmer Fountains, Secret Fountains can be created as a by-product. They come in 2 sizes and give different Life Flowers. They cost under 100 Dragon Gems if you do not have one.
Phobos can be your friend
Phobos Chests can be opened to obtain Life Flowers. These cannot be further merged. Opening it can give level 2 to 4 Life Flowers. A Phobos Chest can be obtained by merging 3 or 5 Moon Chests. 100 Phobos Chests can give 349 Life Flowers.
Not all bones are scary
Unearthed Skeletons are non-mergeable objects in the game i.e., you can't merge them further. Tap Unearthed Skeletons to scatter three bones, or you could harvest it by a dragon for bones, ordinary treasure chest, or life flower sprout.
Merging delicacies
By merging Watermelons, you can get Life Flowers. Watermelons are produced by mystical Fruit Trees of size 2*1.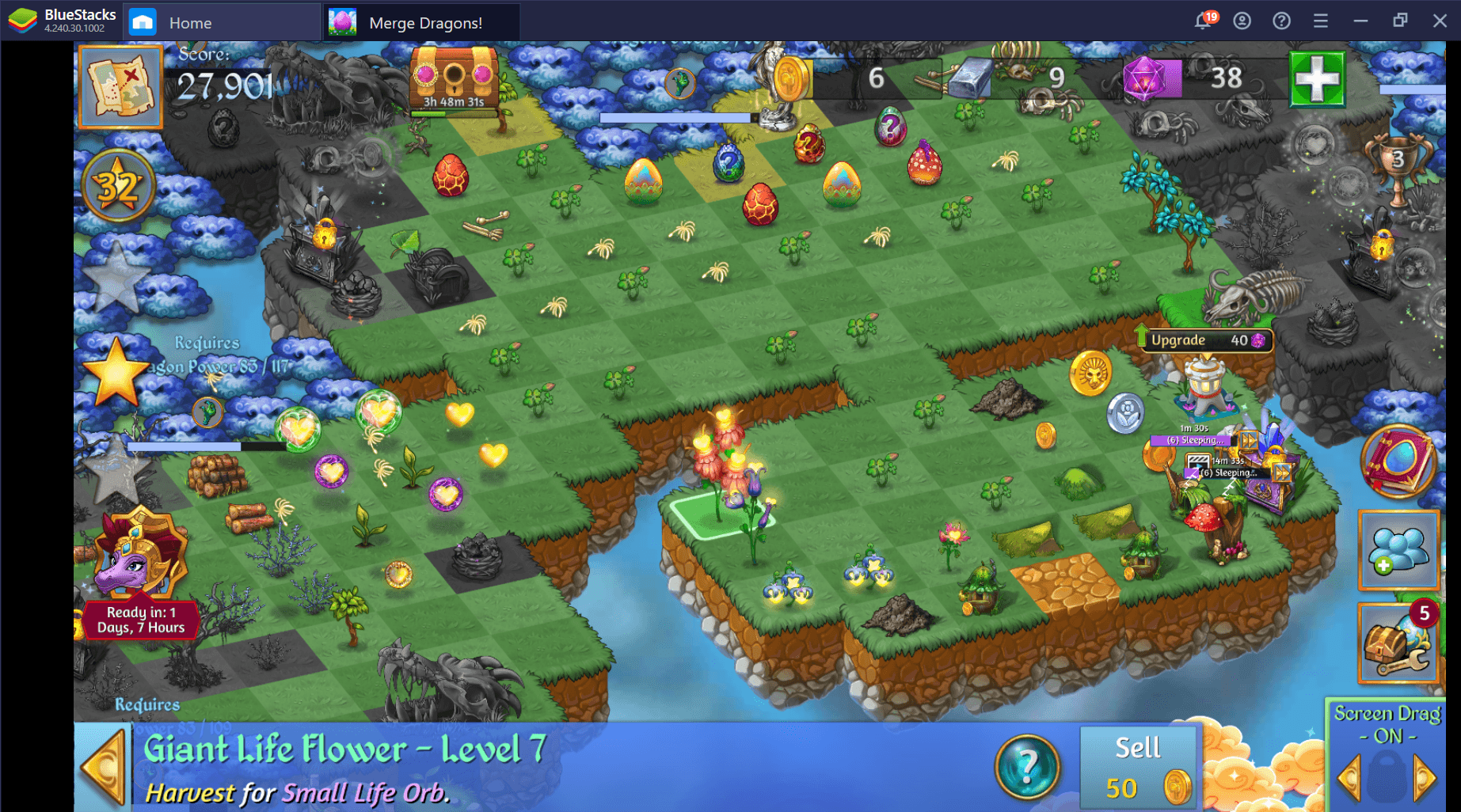 They can be merged or harvested to get Life Flowers. They can also be harvested for magic silver coins.
Skulls of progress
Randomly harvesting skulls and bones or only skulls by dragons can give you Life Flowers. They can be obtained by opening a dragon or Grim Chest. They are merged to give Life Flowers and many other rewards.
Some hills are worth climbing (or harvesting)
Life Flowers are easily obtained by harvesting hills of higher levels. They give Life Flowers of levels 2-6 upon harvesting. Two dragons can harvest this object at the same time.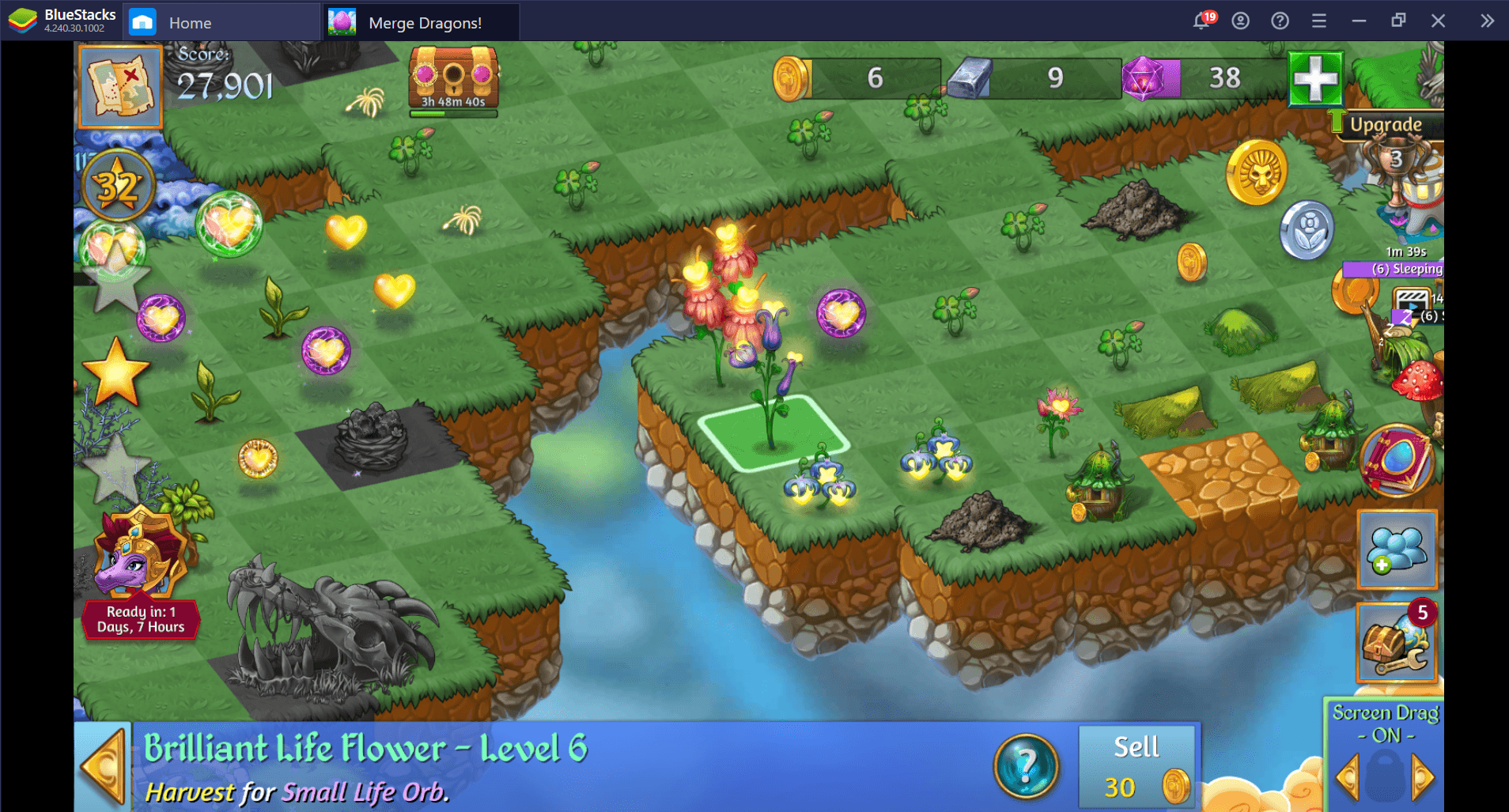 High-level hills like Wanderlust Peak and Mythical Aerie Microcosm give special and rare rewards that give Life Flowers.
Life Flower and the Beanstalk
Magic Beanstalk is the last level of Life Flowers in Merge Dragons. It cannot be merged or evolved further. Tapping on the Magic Beanstalk can give you high-level flowers like glowing and twin. It can be obtained by merging 3 or 5 Mystical Fruit Trees.
Fruit trees, where are you?
You can Merge the harvested fruits from higher levels to get Fruit Trees. These fruits spawn Life Flowers at a different level. There are a total of seven types of fruits in all. Higher-level trees give corresponding level fruits, and double rewards are rewarded for merging five fruits instead of 3.
These are a few ways to get your hands on the Life Flowers in Merge Dragons and get all the benefits offered by them. You could download the game via BlueStacks and play it on your computer for an alleviated experience.
Life Flowers are very important to level up your game. Thus you should keep in mind the before-mentioned points. A proper strategy can give you exceptional results. Read our combination manual for Merge Dragons.