Game Guides
The Best Mighty Party Tips And Tricks For Beginners: Start Your Adventure Quickly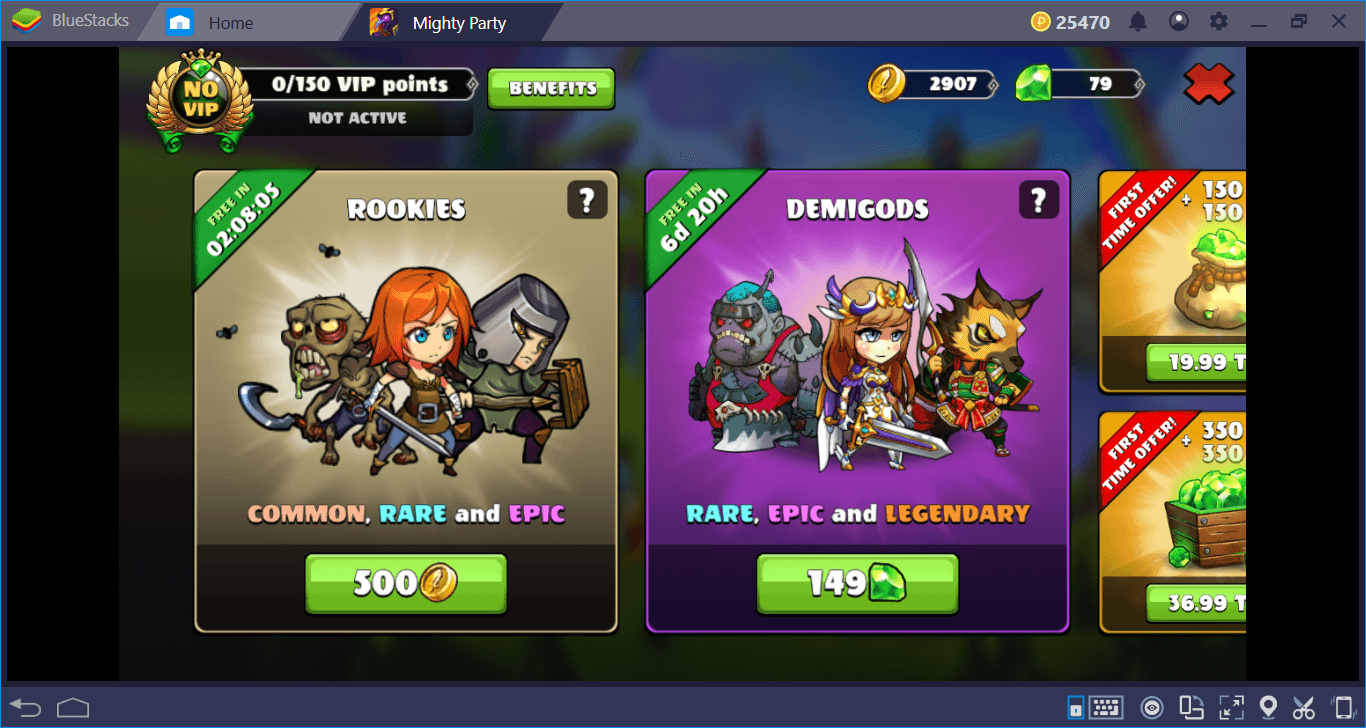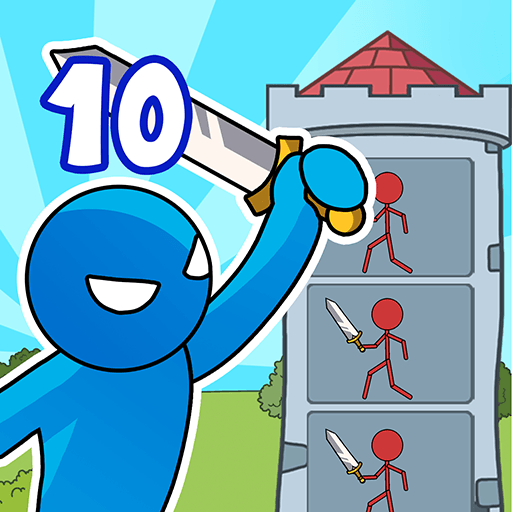 As mentioned in our review, Mighty Party is a hybrid game that uses different mechanics. Gacha collection, RPG progression, turn-based battles… If you are not a "master" in all these different genres, things may seem a little challenging at the beginning. No worries though: You can easily start playing like a pro by following the tips and tricks in this guide.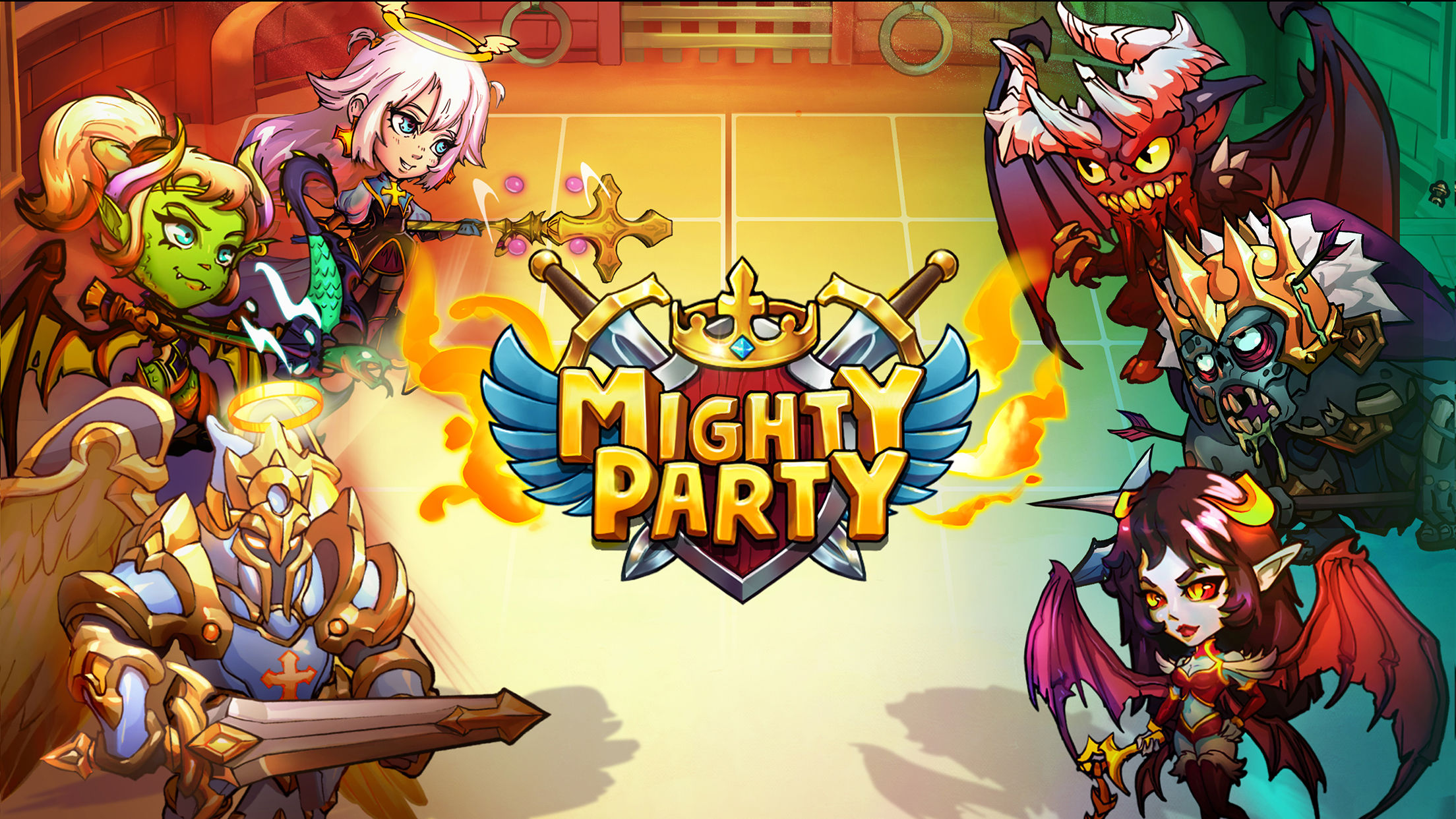 Get Free Gems Everyday
Gems are the main currency in Mighty Party and they are primarily used for making summons. VIP players can get additional gems through the mine but if you don't want to purchase a membership, you can still get free gems every day. In fact, it is possible to win 11 gems on a daily basis and 100 gems every week.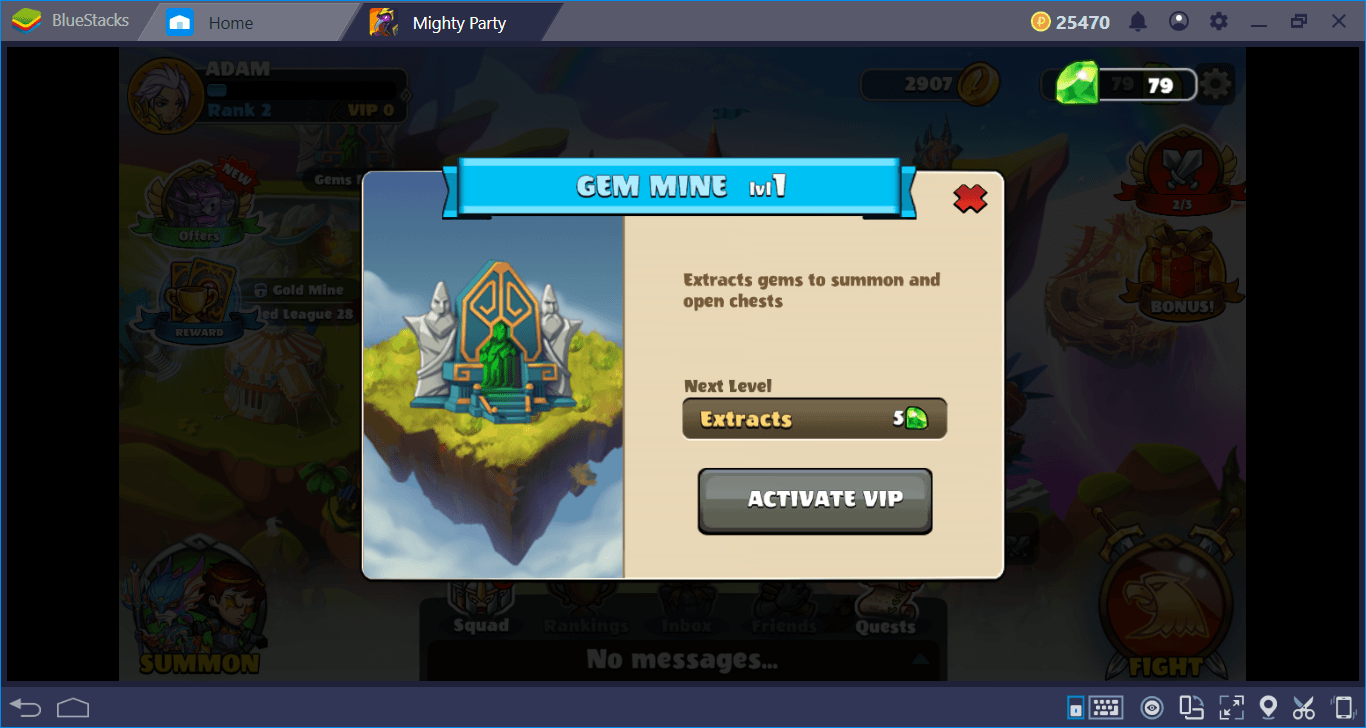 The gem mine, available only for VIP players.
In order to win those free gems, all you need to do is complete quests. Mighty Party gives you daily goals and awards 2-3 gems for completing each goal. If you manage to complete all of them, you get 11 free gems. And if you complete all of the weekly tasks, you get 100 free gems.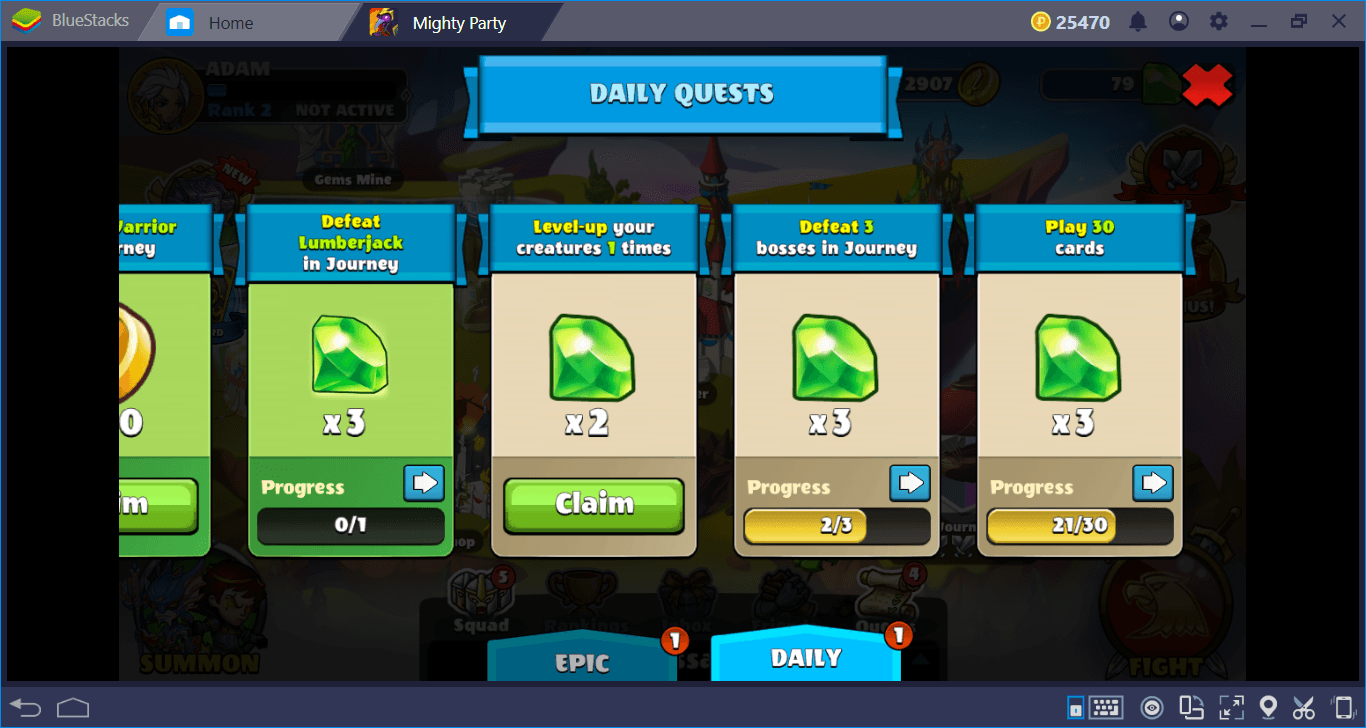 Your daily goals are divided into two categories, epic and daily. Epic goals will award you 100 gems in total and daily goals will give you 11 gems every day.
These quests are not difficult to complete: You can finish all of your daily tasks by simply playing the game. Weekly tasks will be a little more challenging but they are still doable. Making a legendary summon costs 149 gems and you already get to make one for free every week. By collecting those gems, you can make two legendary summons weekly for free.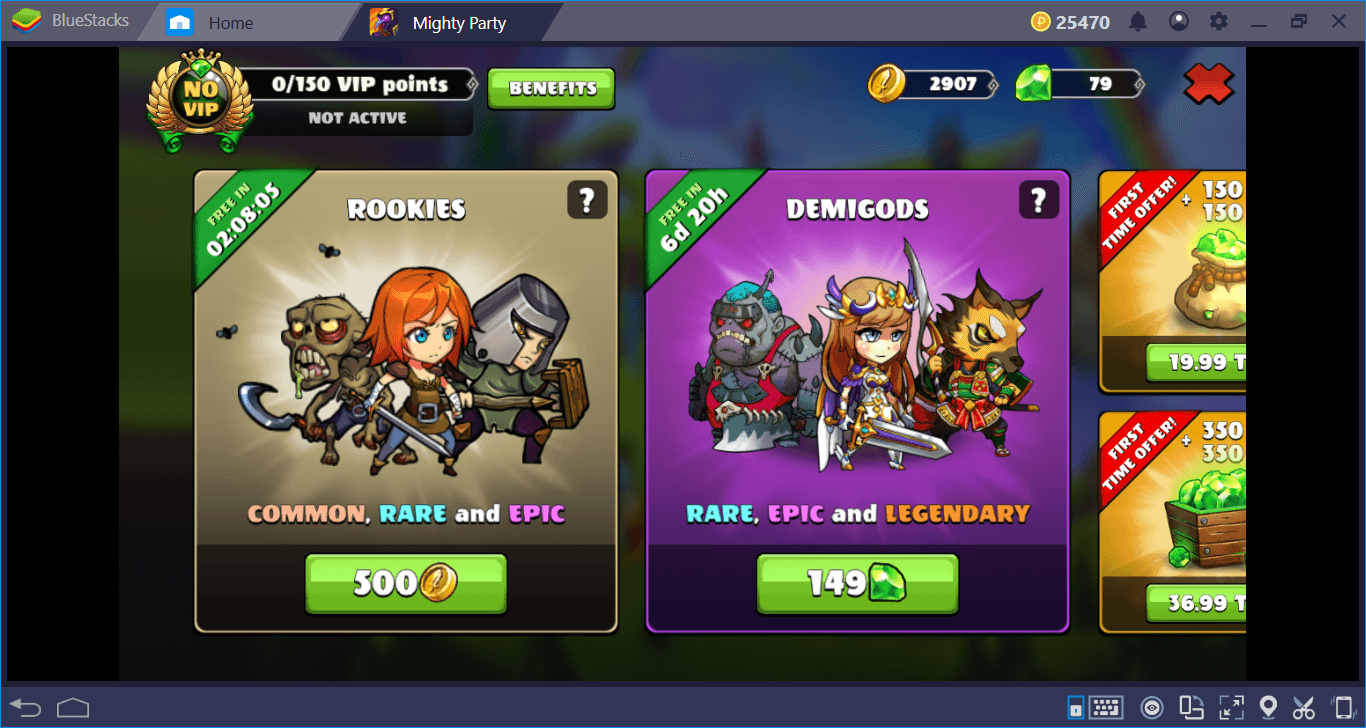 Summoning Is Not The Only Way
In order to fill your army with powerful units, you must make lucky summons and collect a lot of shards. This is the main way of doing it but not the only way. By following the single player campaign missions of Mighty Party, you can collect the shards of those characters without depending on luck. All you need to do is beat them: Yes, you get the chance to add powerful units to your army after defeating them. By simply following the main story missions, you can create a strong army without making a single summon. It will take longer but still, you won't need to purchase any loot crates.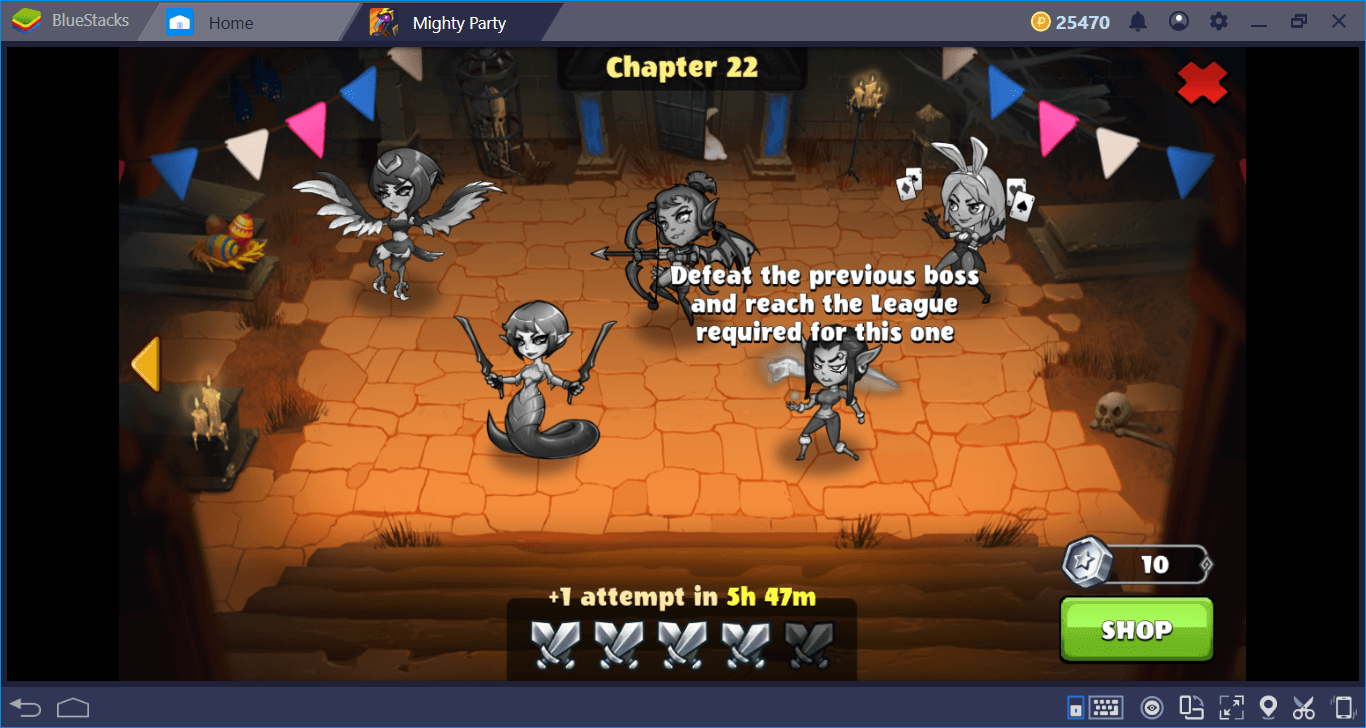 There are 22 chapters in the game and each chapter is filled with different enemies. You can collect their shards after defeating them and it is possible to complete all chapters multiple times.
Get 50 Free Gems Immediately
You can start playing Mighty Party with 50 gems, completely for free. You can also claim this reward any time during your adventures. All you need to do is to subscribe to the game's newsletter. Once you share your email with the developers, they send you 50 gems for free. You also get other surprise items and gifts from time to time.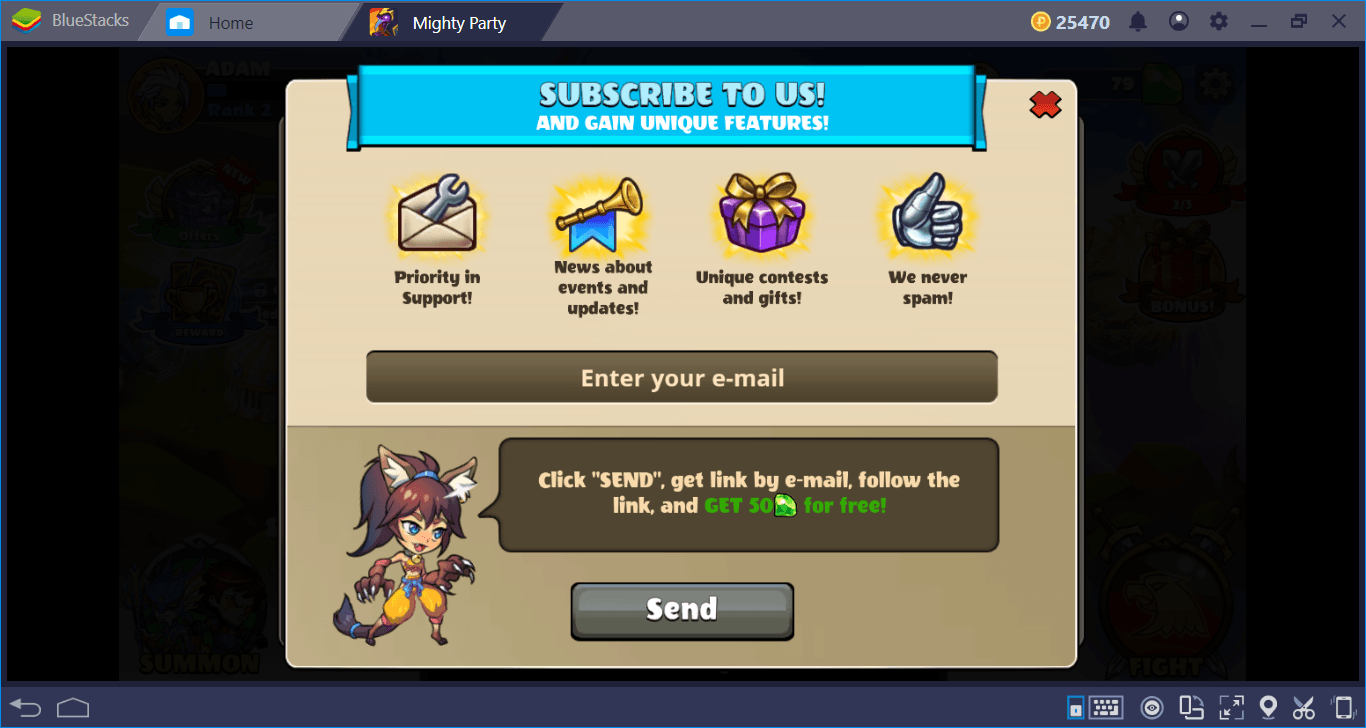 Don't Waste Time With Battles You Cannot Win
The match-making system of Mighty Party is… well, insufficient, for the lack of a better word. You will be matched with players who are way stronger than you on a constant basis. Do not waste time with these fights: You cannot win them and there is no need to entertain your rival. Just surrender the match and look for another, there are no penalties for surrendering.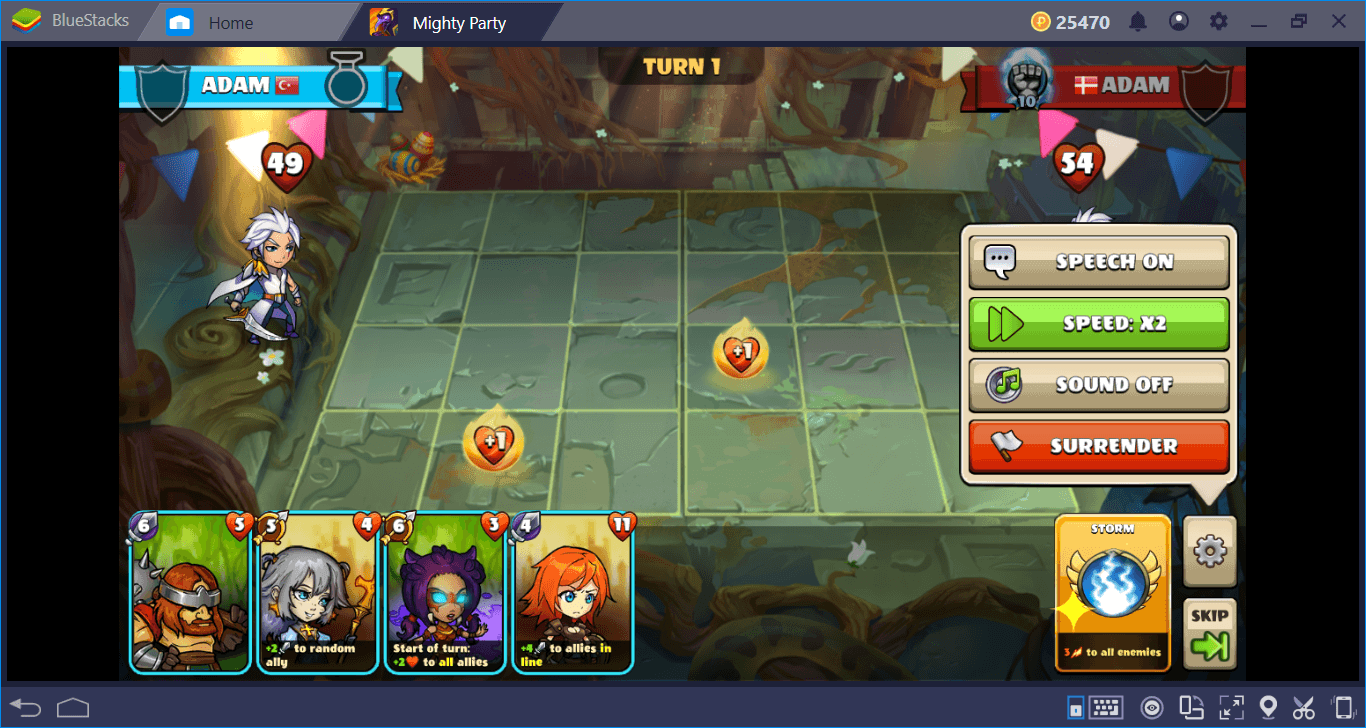 Here is another tip: The default battle pace of Mighty Party is very slow, you can increase the speed of unit movements from the same menu.
And using BlueStacks will give you additional benefits, as always. In fact, this can be the most useful tip we can give you. Use the multi-instance and combo key features of BlueStacks to play Mighty Party with lots of advantages. The rest is up to you: Fight against other players every day and keep collecting rare heroes to empower your army. Good luck and see you on BlueStacks!