Game Guides
Collect All Heroes In Mighty Party On BlueStacks: The Setup And Installation Guide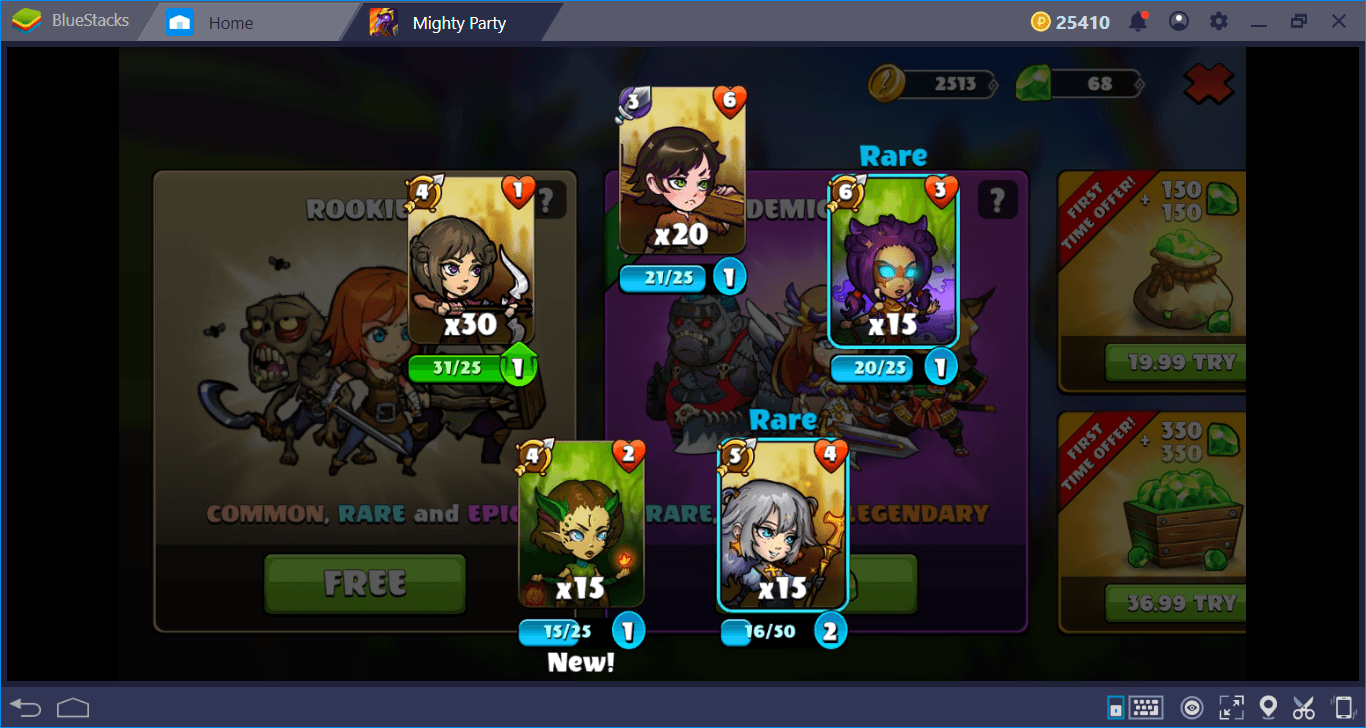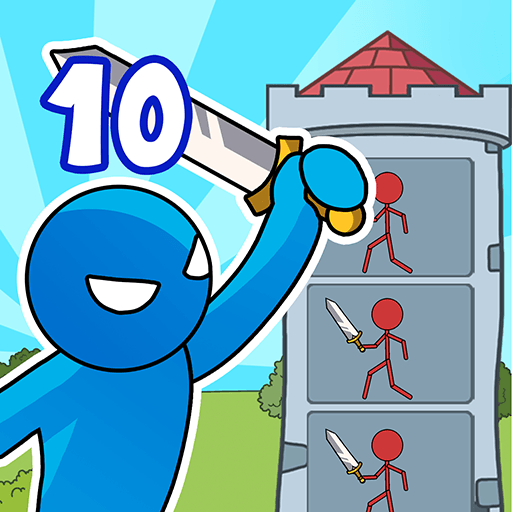 If you are looking to play a fun gacha game with cute visuals, Mighty Party, one of the recent additions to this genre, may be the best option for you. Once again, you will gather your party by collecting dozens of heroes and embark on a journey against the ancient evil. BlueStacks can help you with this goal: For example, you can keep summoning heroes as long as you want for free until you find the perfect characters. But we are getting ahead of ourselves: Let's start by installing the game and configuring the controls, shall we?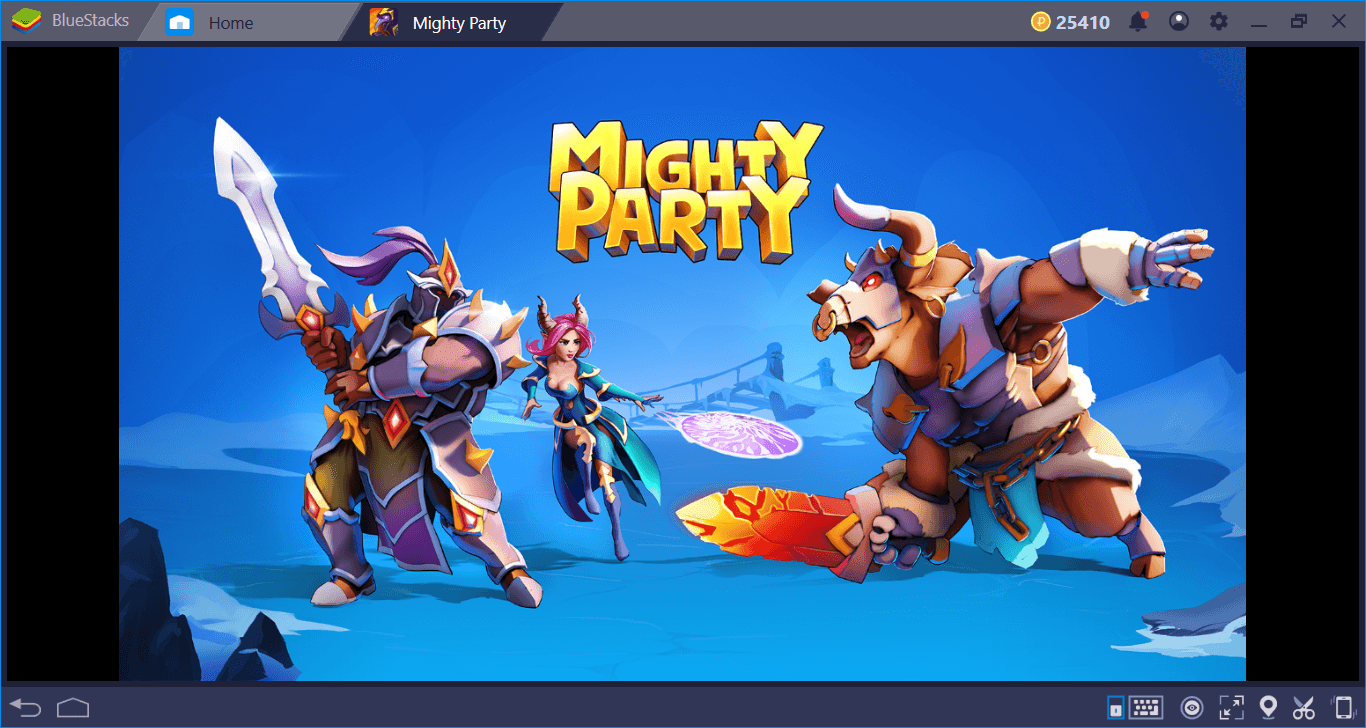 Downloading And Installing Mighty Party
After launching BlueStacks, you will see a search box at the upper right corner of the interface: Write the name of the game in this box and press the "Enter" button. Find "Mighty Heroes" among the displayed results and click the "install" button this time. That's it: Now, you can sit back and relax. BlueStacks will take care of the rest and install the game for you. Once Mighty Party is ready to play, you will get a notification. After that, all there is left is to click the game icon and start playing.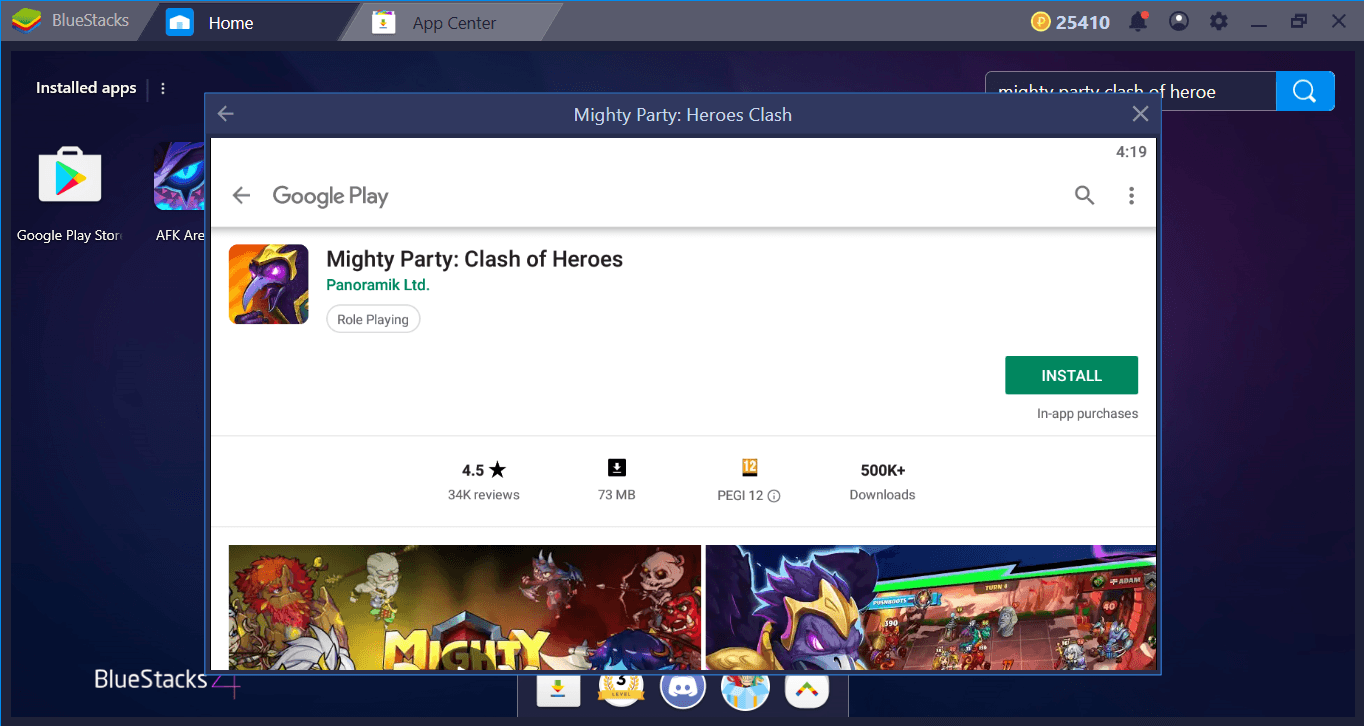 Mighty Party has small file size and does not ask for an additional download after launch, it is really this small.
How To Change And Personalize Controls
Like many other gacha games, Mighty Party can be played with your mouse only. In fact, this is the most convenient tool: The battle system of the game requires you to make many "clicking and dragging", and as can be guessed, the mouse is the perfect tool for this job. BlueStacks does not offer any default keyboard shortcuts for this reason. The only scenario where you can use keyboard keys is activating special skills of your heroes during combat: If you want, you can assign a key to this function. To do so, open the advanced keymap tool by clicking on the keyboard icon at the bottom right. Drag a tap spot over the special skill button and assign a key. From now on, you can press that key to activate the skill. Doing so is not mandatory (you can still click with your mouse) but still, it is available as an option.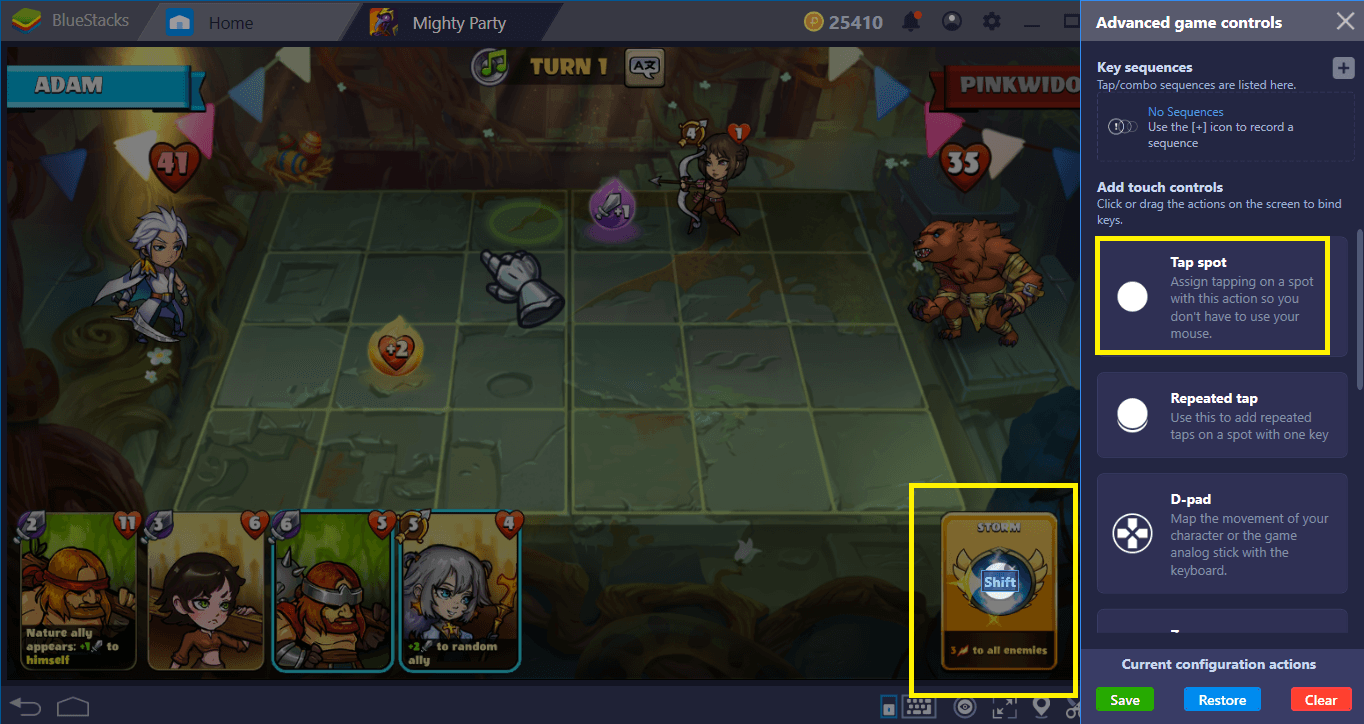 We have assigned the "Shift" key for this skill.
Make Endless Summons
Just like Brown Dust and Epic Seven, Mighty Party offers you the chance of making a free summon at the start. The results are completely random of course, and you may not get the best possible characters. Additional summons cost gems but don't worry: We have a trick for you to make endless free summons at the beginning. By launching additional BlueStacks instances, you can do this free summon multiple times and continue with the instance that includes the best outcomes.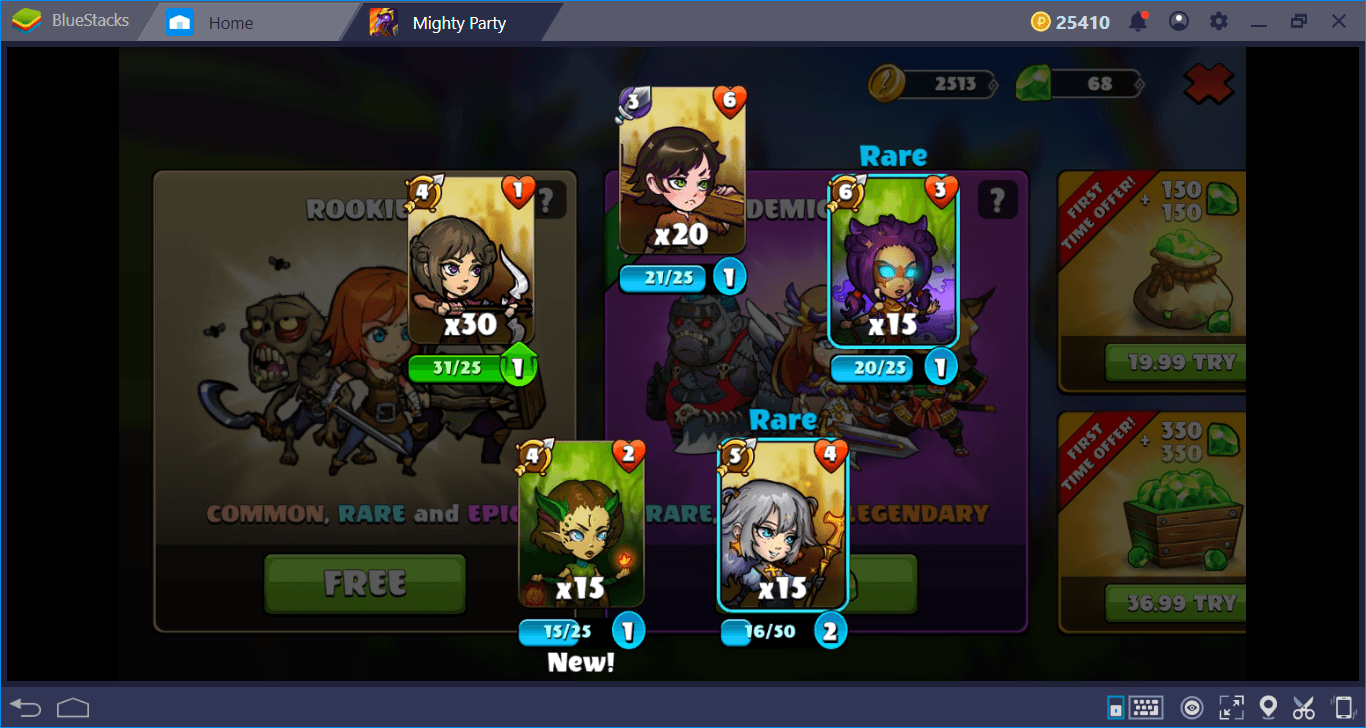 The results of the free summon feature at the beginning. The results are not so good, so let's try again.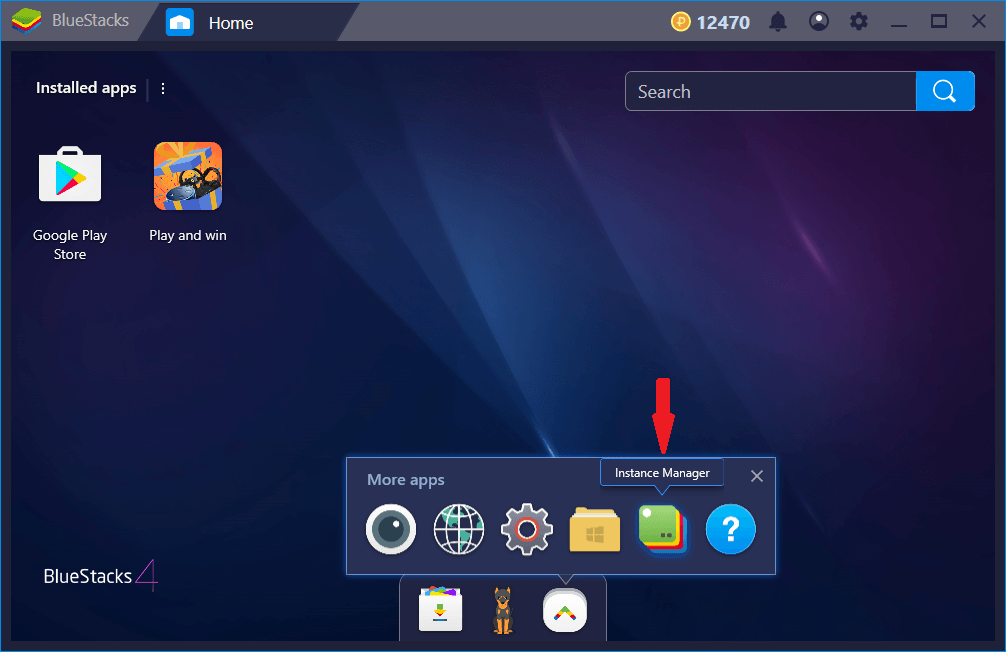 We are creating another instance and making another summoning. You can create as many instances as you want as can be seen and place a desktop shortcut for each of them if needed. No need to reroll.
Place Your Army Once And Record It For Later Use
The battle system of Mighty Party is grid-based, which means you need to place a unit on each lane and decide which one goes where according to their skills and class archetypes. For example, warriors with high health points must be placed in front and squishy damage dealers behind. Finding the best possible combinations and dragging your units onto the grids takes a long time and you need to repeat this constantly. Instead, you can record the best grid placements and repeat them with a single keystroke – doing so will save you lots of time. Moreover, you can add special skills of your heroes to this recording and create the perfect battle scenario, which you can repeat as many times as you want. To learn how to do this, use the BlueStacks Combo Key feature.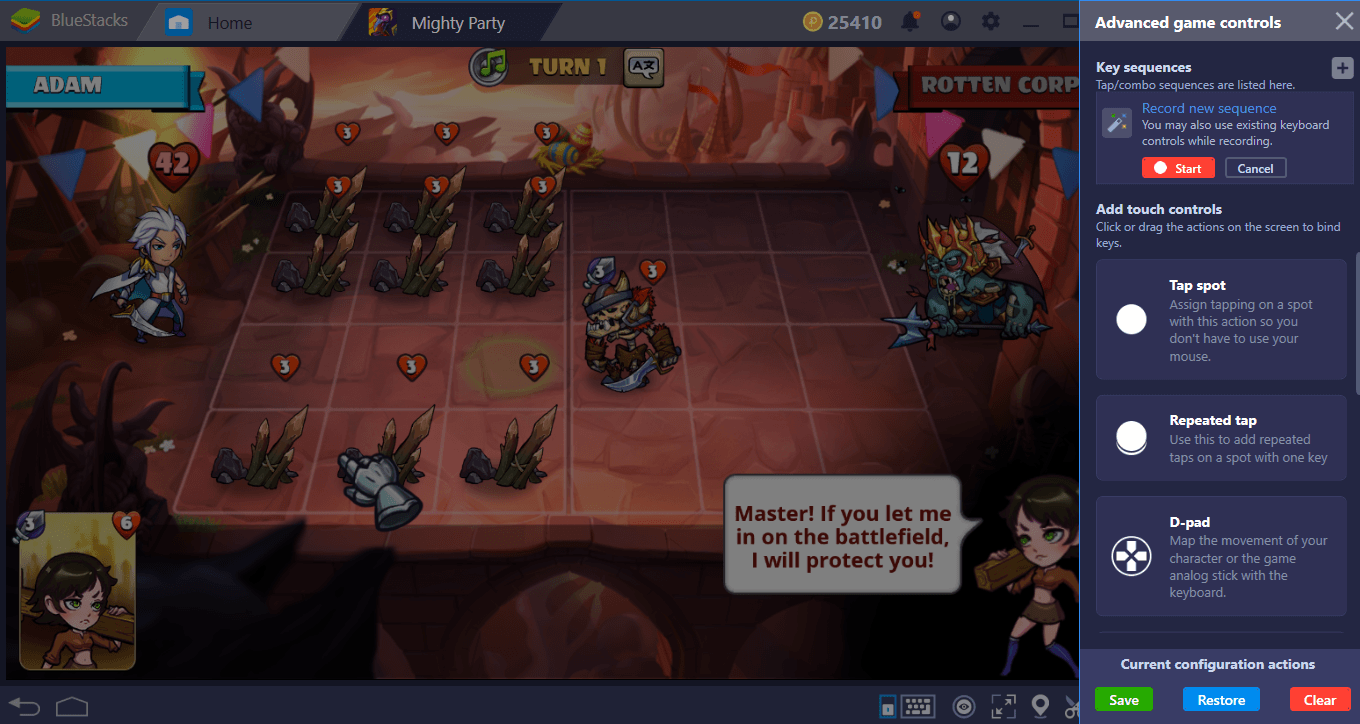 Let's start recording and place our units onto the grids. Tanks go front, healers and damage dealers go back. The enemy won't be able to damage them as long as the tanks live. We can keep the recording long and include special skills too.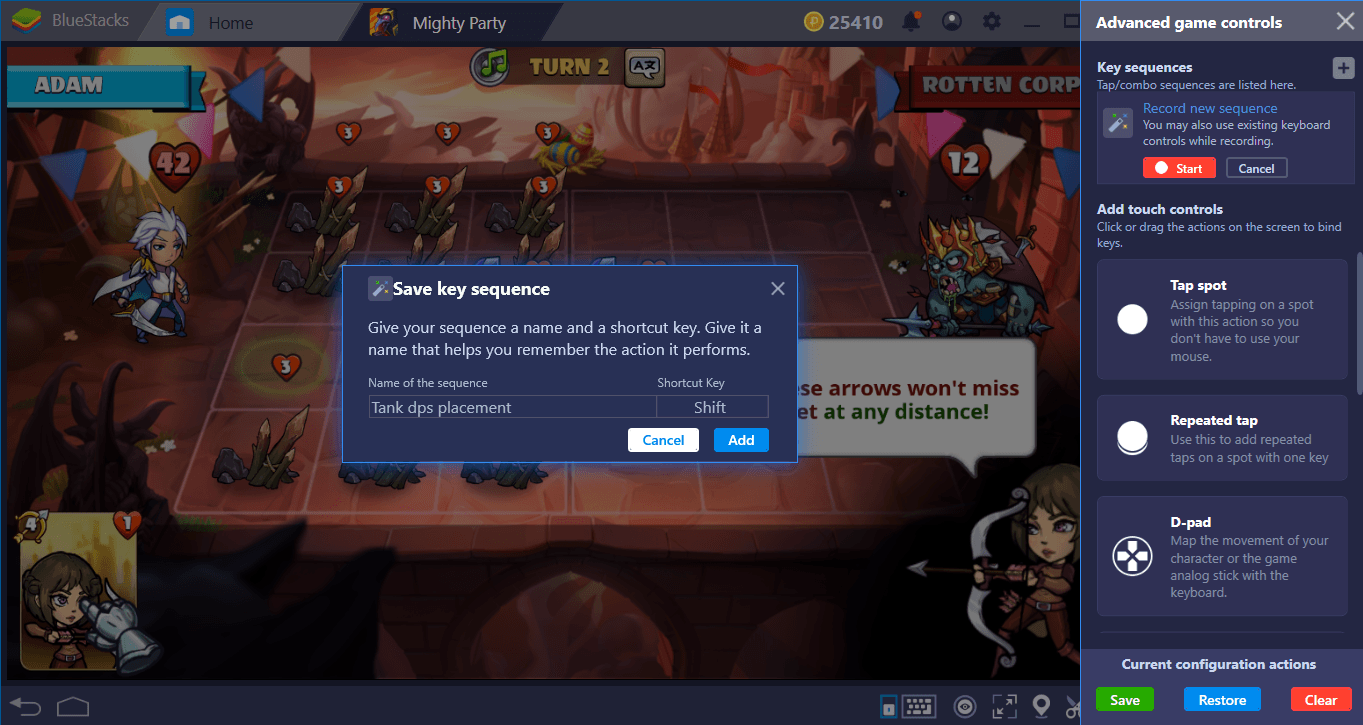 End the recording and give it a name. After assigning a key, you can repeat it in the future as many times as you want. No need to waste minutes for unit placement: You already did it once and continue to do the same thing easily by pressing a single key.
Well, you are truly ready to play Mighty Party now: You already created the perfect team by making infinite summons and you recorded the perfect battlefield placements to save lots of time. All that is left is saving the world, which should be easy enough. Read our Mighty Party review to learn more about this game and start fighting: We will meet you on the battlefield!