Game Guides
Conquering the Realm in Million Lords with BlueStacks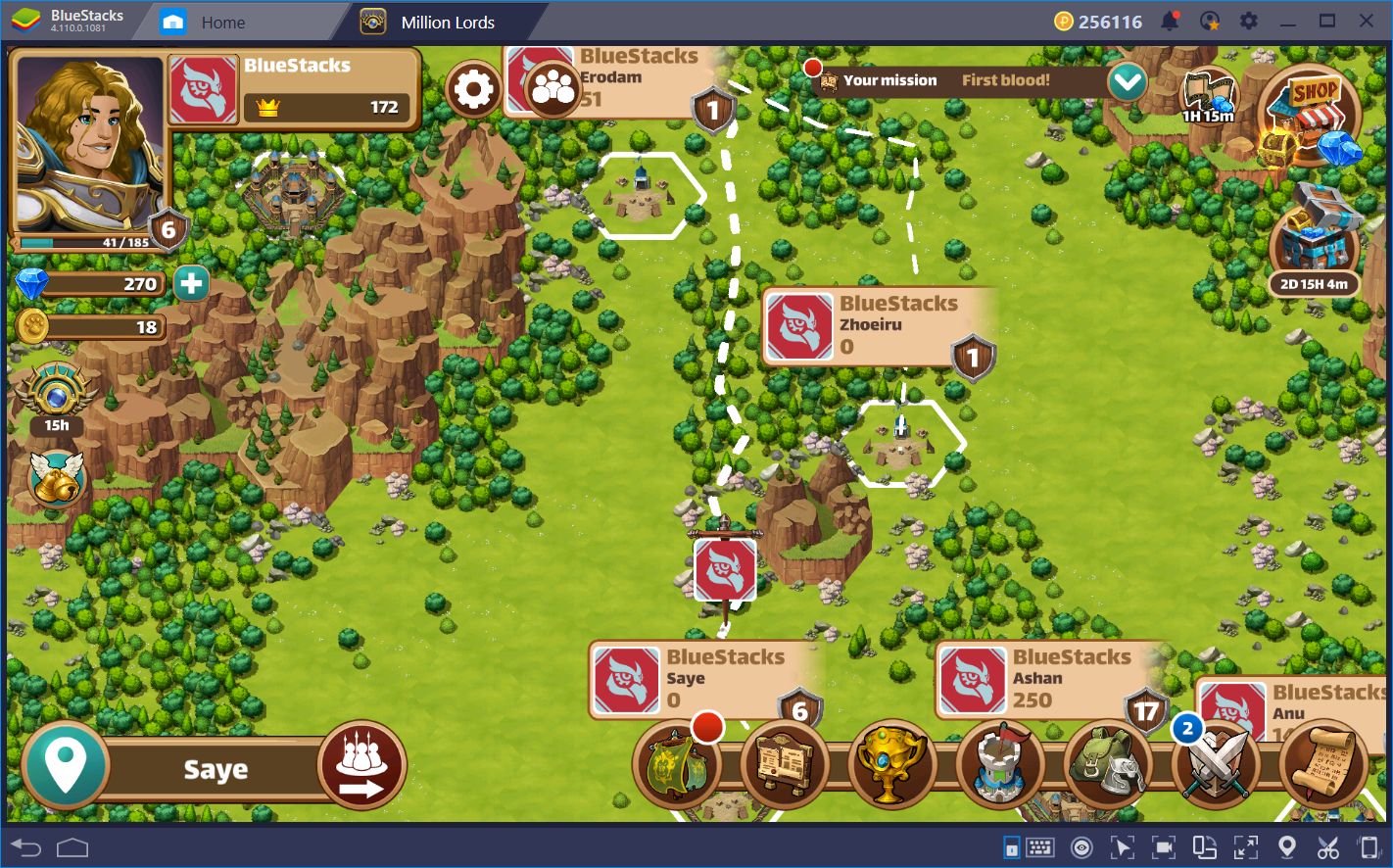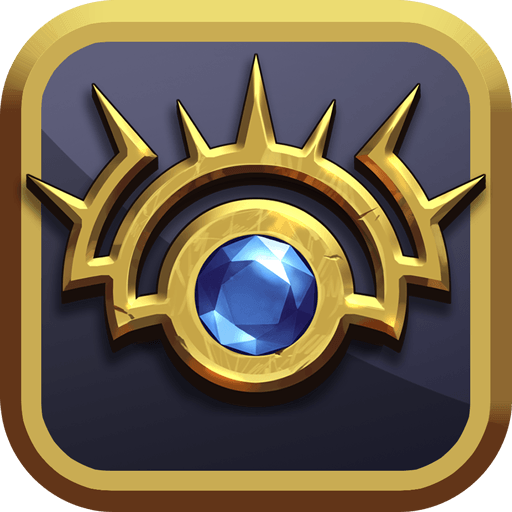 Million Lords is the first mobile strategy MMO, which ditches storytelling and base-building in favor of pure warfare that we've tried. In this sense, this game represents what the conquest genre represents: Games that are about raising armies, and using the said armies to expand their territories—violently or otherwise.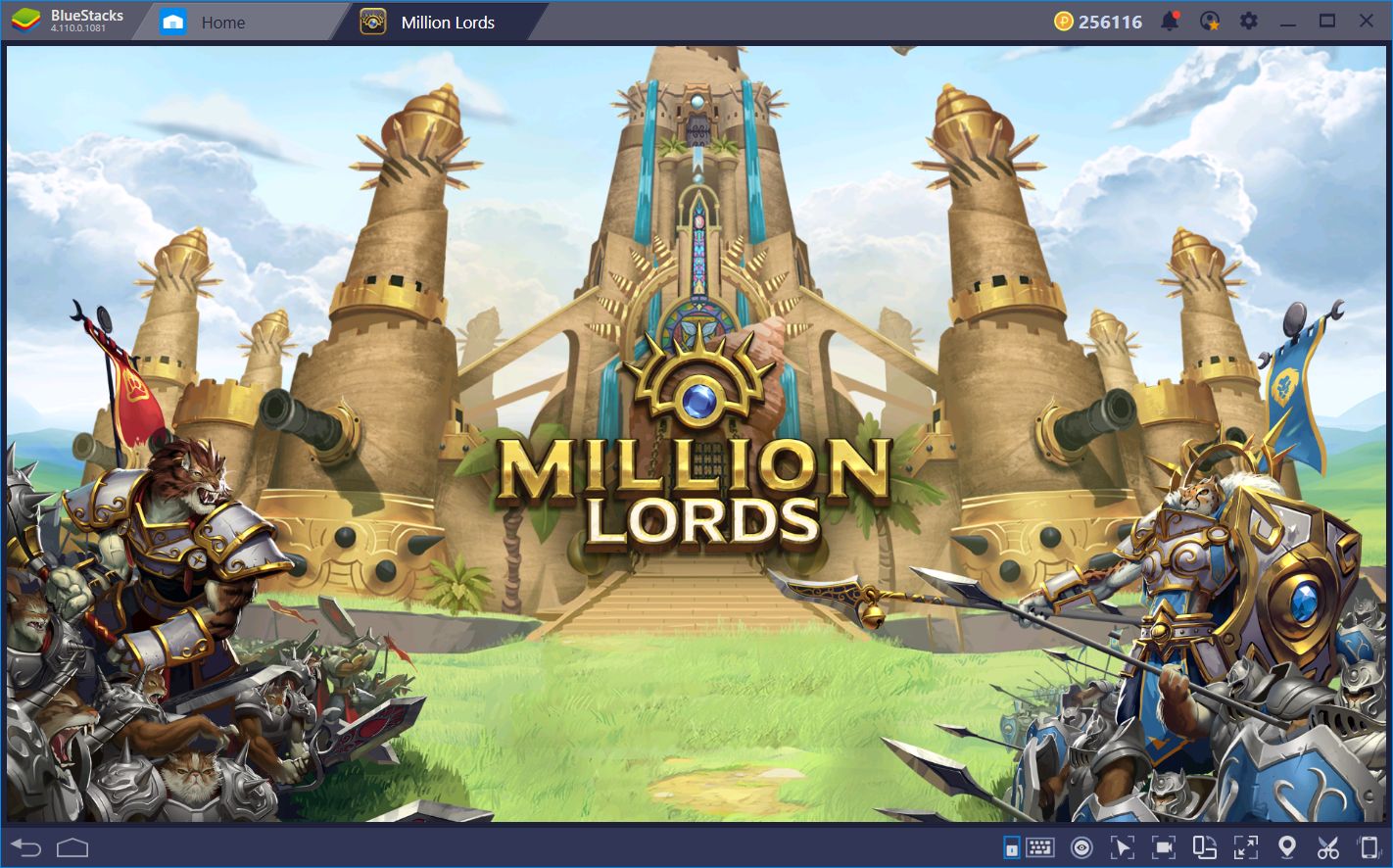 Most conquest games are about navigating menus, upgrading structures, and waiting for hours to gather enough resources to work on the next big project. Million Lords, on the other hand, is all about an explosive race to become the most powerful warlord of the current season, and then use your hard-earned rewards to get a headstart on the next season. Every season lasts for about a month, after which all progress is reset and everyone has to start from scratch.
In this sense, time is always of the essence when playing Million Lords. In fact, July's season is just about wrapped up, so we probably won't make the cut when the time comes to claim rewards. Nevertheless, if we manage to conquer some cities before it ends, we might get a consolation prize or two. Nevertheless, if you want to rule in this game, then you'll need the best tools.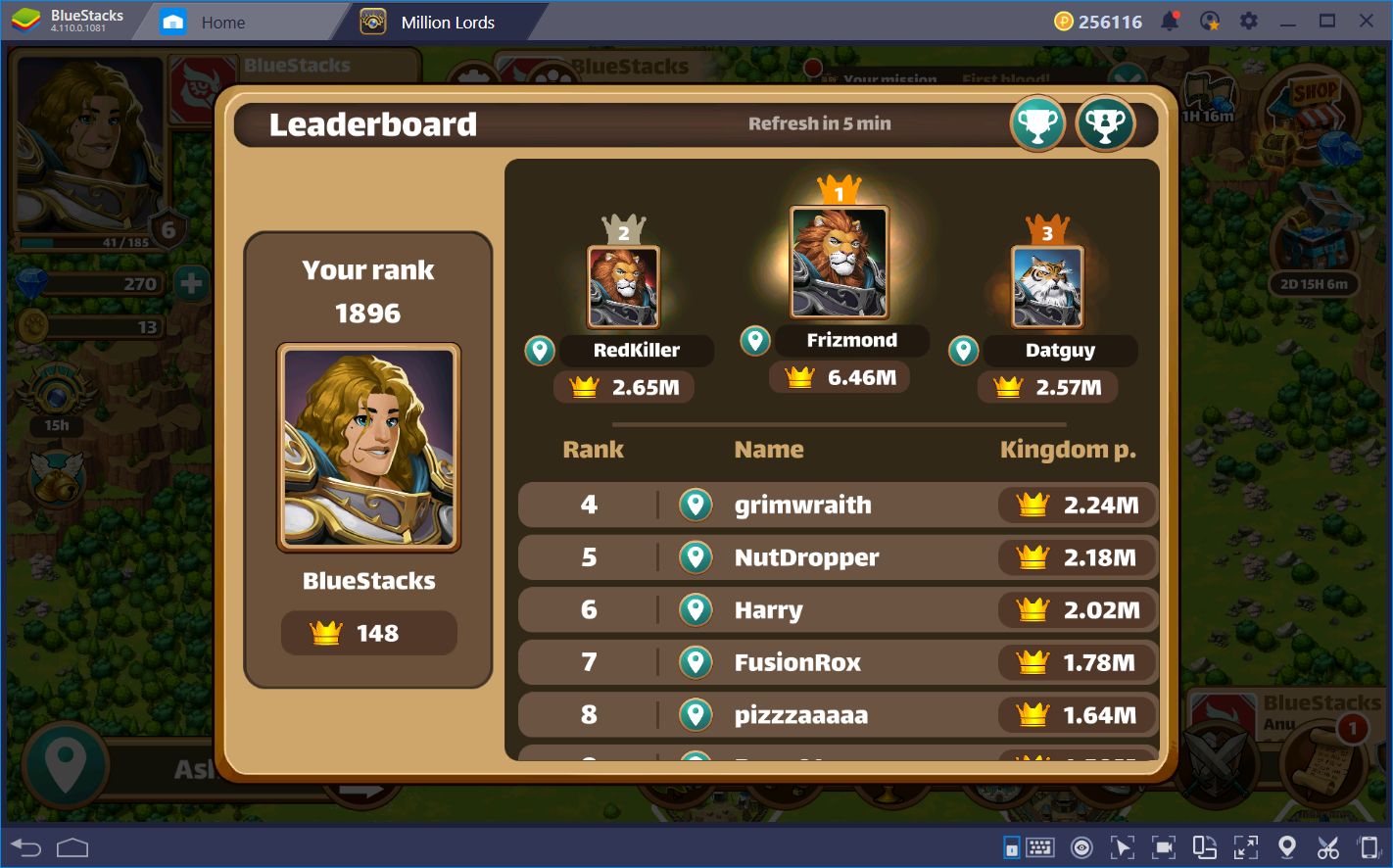 BlueStacks is the gift that keeps on giving. Our app player is loaded with plenty of tools and features that will help you to seize the advantage in any game, including Million Lords. In this guide, we'll talk about the most important BlueStacks features to use in this awesome strategy MMO. If you want to seize the realm, and look cool while doing so, then read on!
The Instance Manager and its Many Uses
As we mentioned a few moments ago, time is of the essence when playing Million Lords. At the beginning of every season, players race to dominate the leaderboard and secure a spot among the best of the best. One way to achieve this is by finding other like-minded gamers and establishing alliances with them. In fact, the most powerful alliances of every season are defined in its first few days.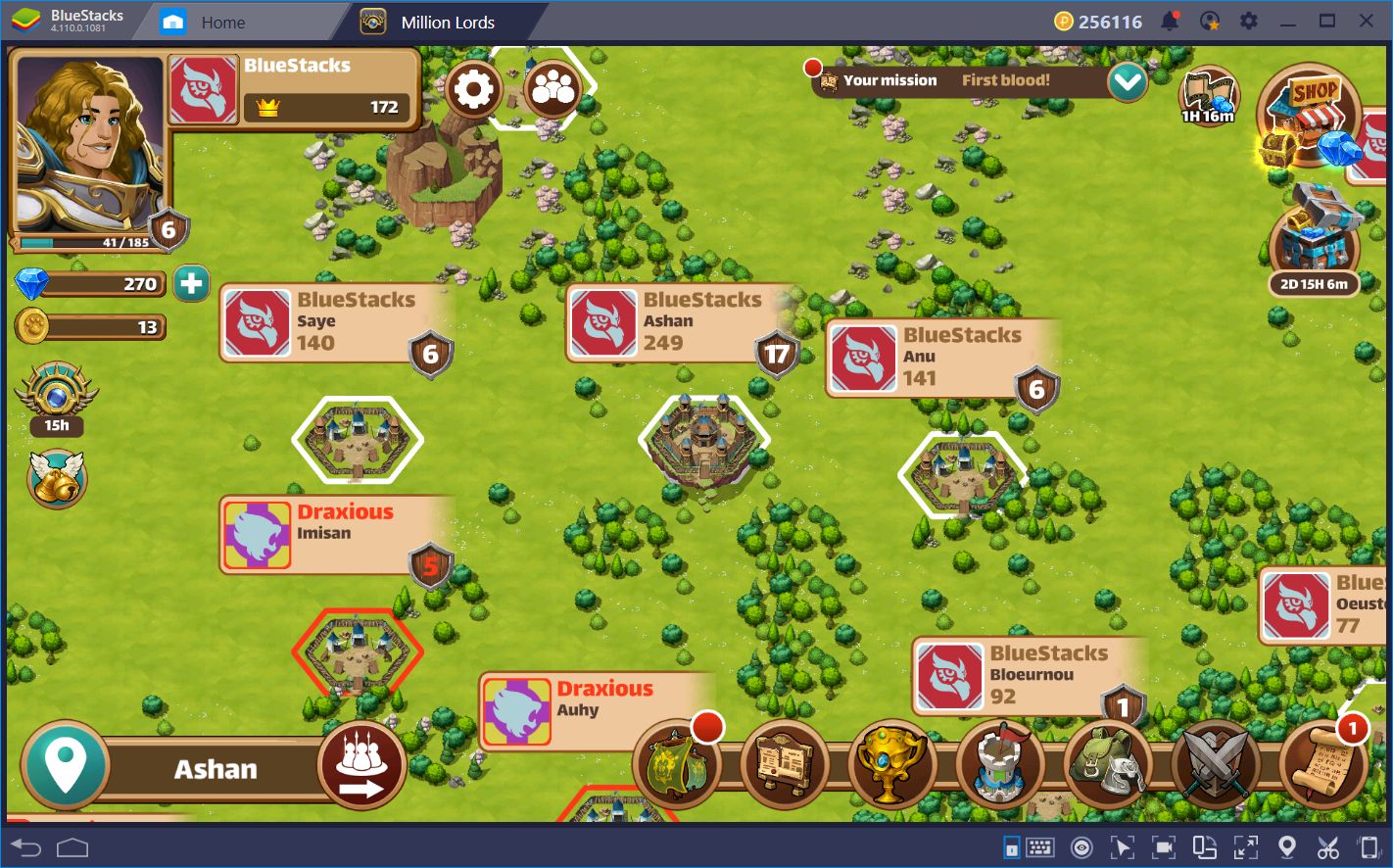 With so much pressure to perform well, it's no wonder that the more casual gamers are left out. Since most of us probably don't have the time necessary to establish a foothold in the first few hours of the season, we need to seek help by other means. In this sense, while other users establish alliances amongst themselves, we can do it by ourselves using the BlueStacks Instance Manager.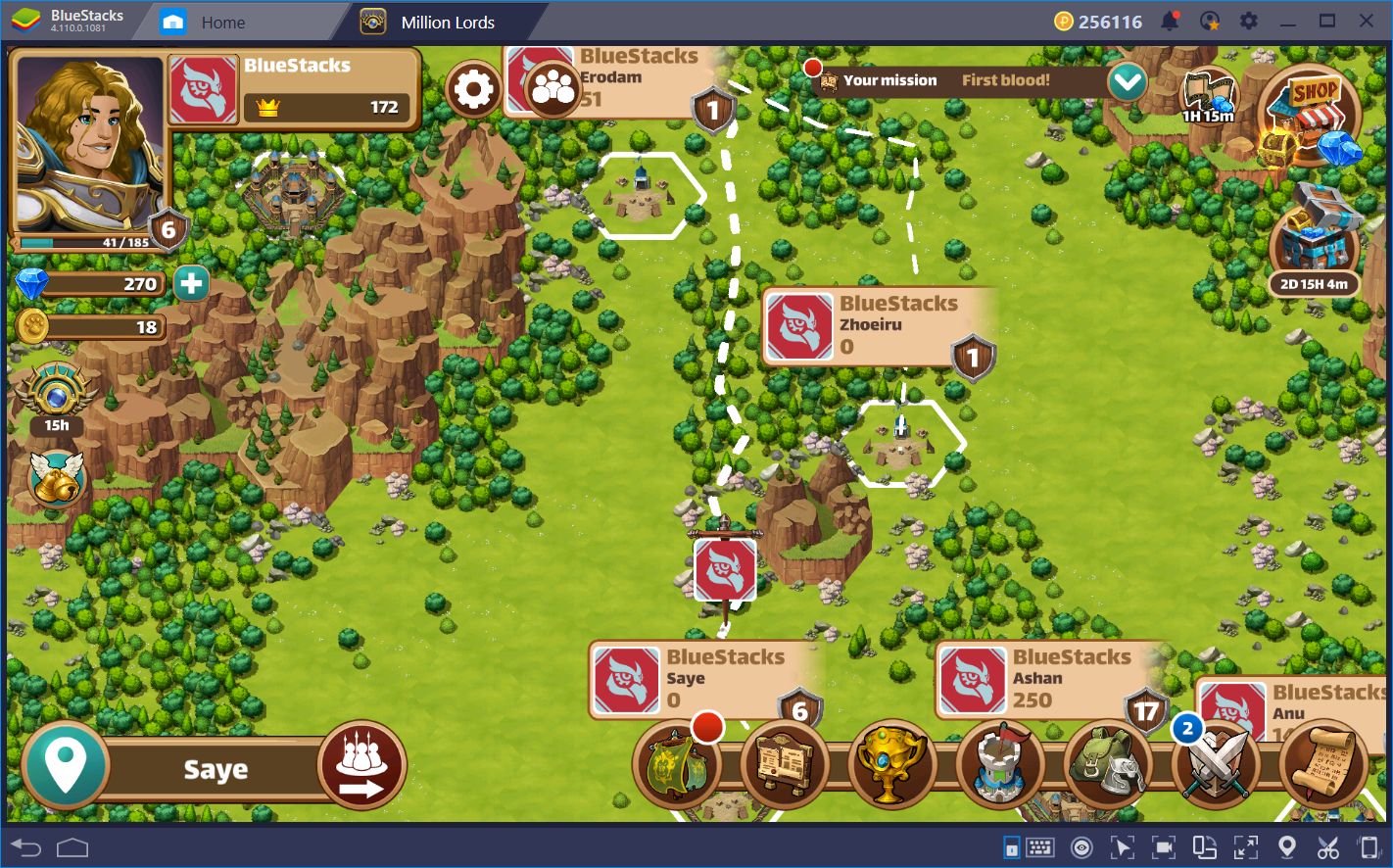 The Instance Manager is one of the most important tools to use when playing on BlueStacks, as it essentially allows you to pool your resources and troops, and use them to create fearsome armies to trounce your foes. While the alliance aspect is still fresh in Million Lords, with only a few perks, you can still coordinate attacks with your allies to chip away at a strong foe until they fall. However, while in other occasions you'd have to rely on others to create an alliance, the Instance Manager allows you to cut the middleman, and create strong groups by yourself.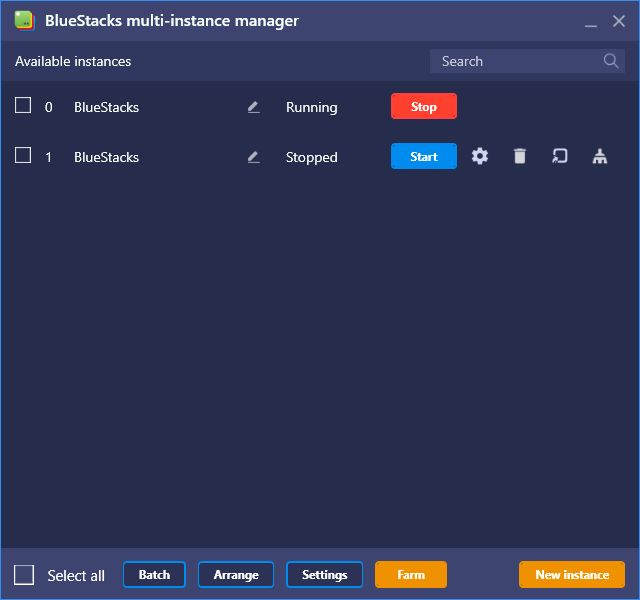 Relying on others is a double-edged sword, especially in mobile strategy games like Million Lords. Sometimes, you find awesome groups that stay with you throughout your journey. However, on the flipside, you could also end up in a dead alliance where no one comes online and your comrades leave you to fend for yourself in the world.
Even if you don't plan on creating an alliance by yourself, the Instance Manager is a great tool in any of these games as two or three powerful bases are obviously better than one. By creating multiple instances and building many cities, you'll be an asset to any alliance seeking to dominate the realm.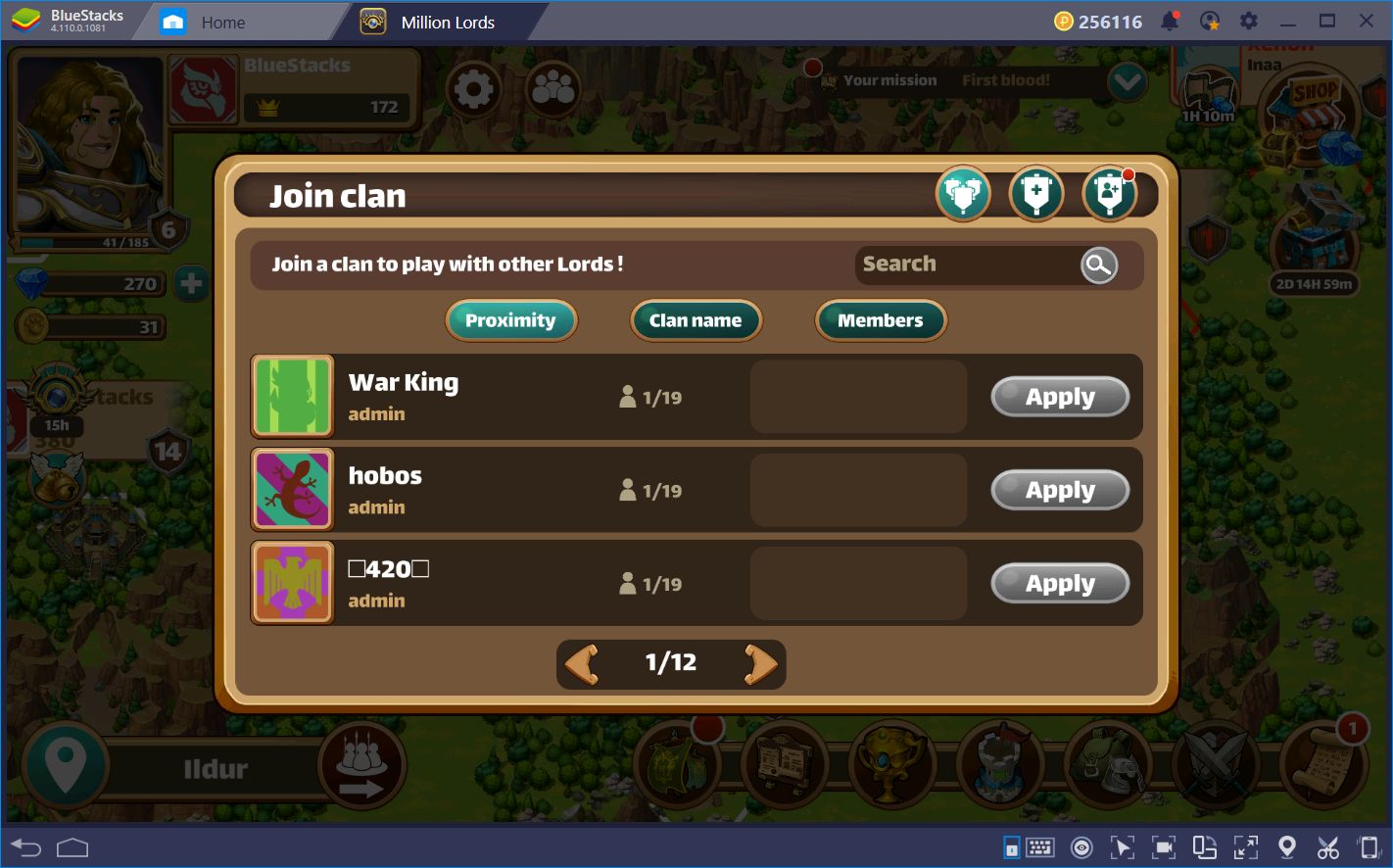 Enjoy Superior Map Control with the Keymapping Tool
As a true conquest game where the only thing you do is raise armies and attack other players, you'll spend most of your time in Million Lords looking at the world map. By scouting and attacking adjacent players, you'll slowly claim additional territory for your empire, which eventually translates into more power.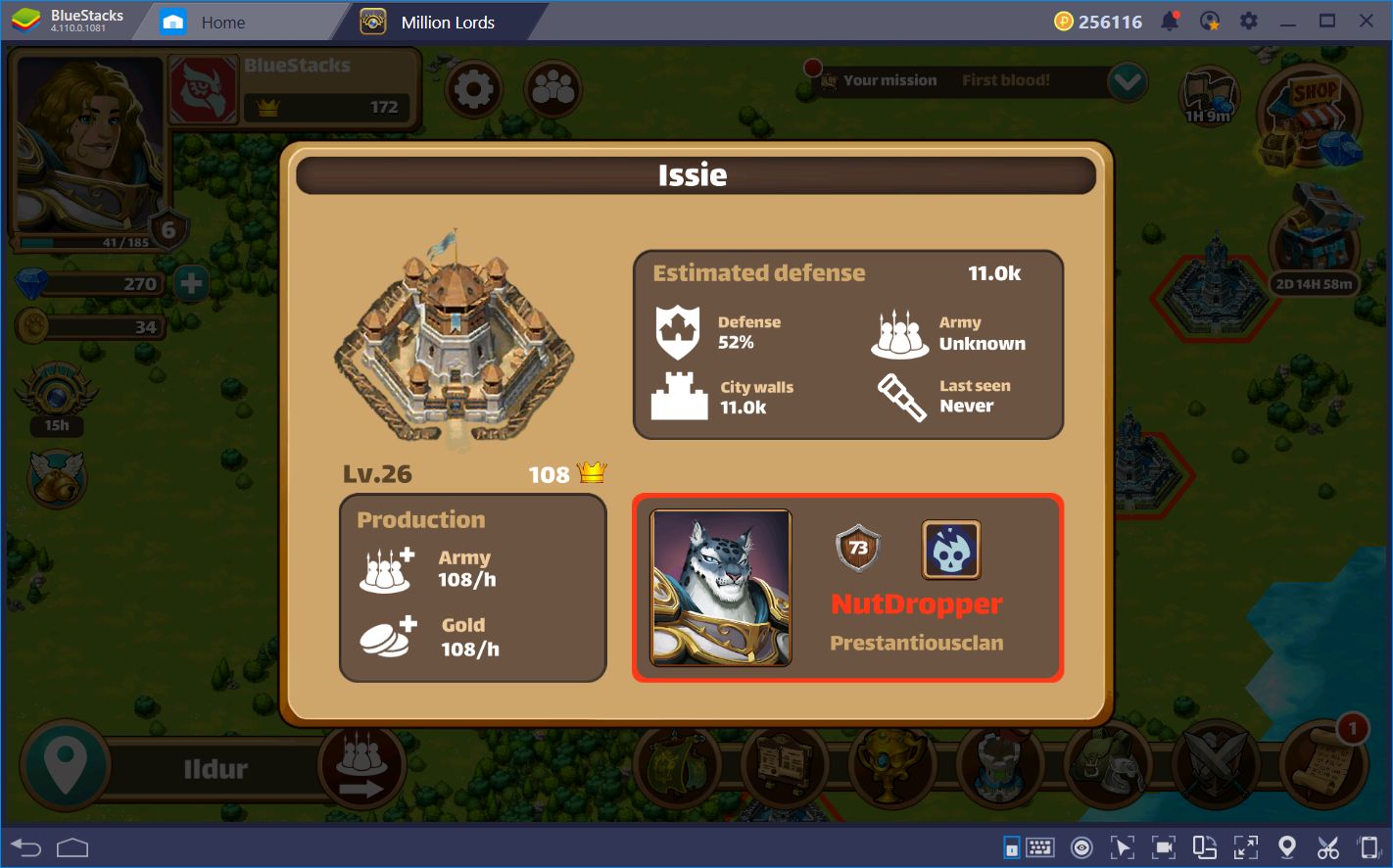 However, it's dangerous to launch attacks willy-nilly without studying your foe first. To do this, you'll likely rely on scouting and exploring multiple enemies at once, which require lots of clicks, scrolling and panning across the map. Now, we're not saying that this task is particularly cumbersome, especially since Million Lords is very well made. However, by using our BlueStacks Keymapping Tool, we can add several shortcuts to the screen to simplify even further the process of navigating through the world map.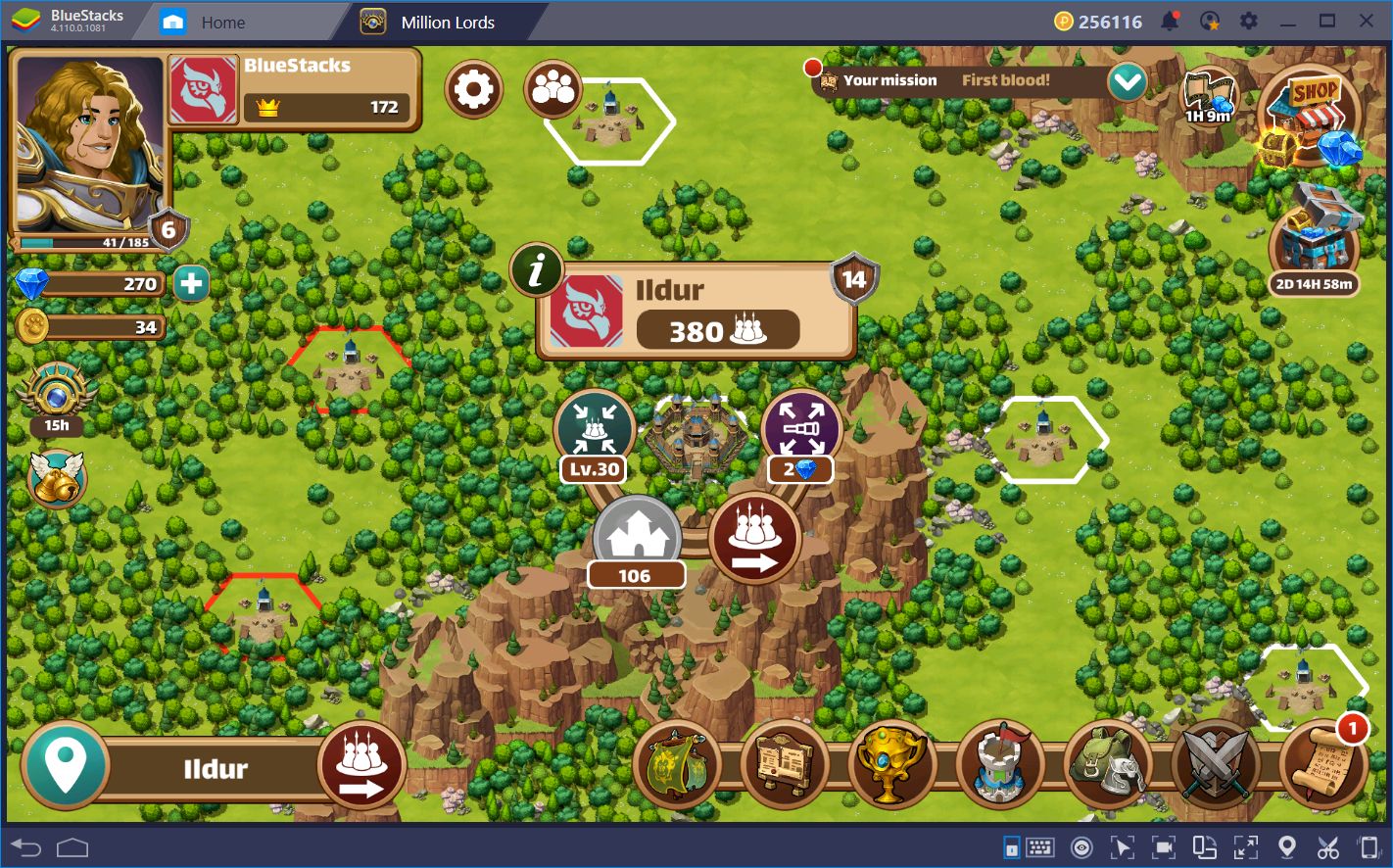 For instance, since you'll be scrolling around a lot, it's likely that you'll lose focus of your main towns once in a while. However, by adding a simple shortcut to the screen, we can recenter the camera on your currently-selected city with the press of a button. Furthermore, by adding a few other shortcuts, we can basically manage entire cities using only our keyboard. Check out the image below for an example: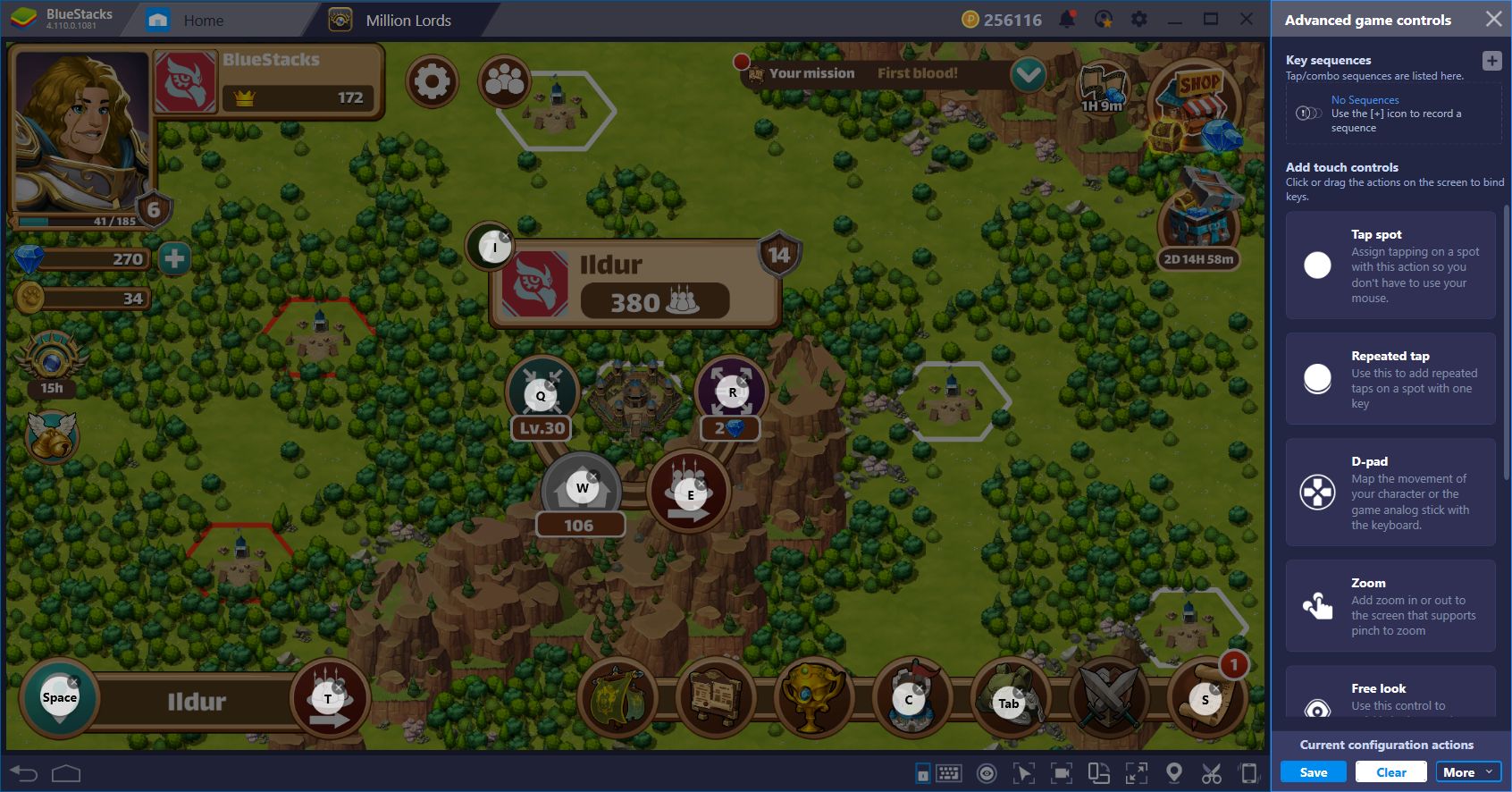 In our setup, we can center the camera on the selected city by pressing the Spacebar. Furthermore, since the city menu deploys automatically when centering the camera, we can also manage its operations by using "Q," "W," "E," and "R." We can also use "I" to obtain more information about the selected city. Lastly, for good measure, we also set some shortcuts on the City List, Inventory, and Report menus.
Thanks to the BlueStacks Keymapping Tool, playing Million Lords has never been easier. With our vast repertoire of features, you can spend more time improving your cities and climbing the leaderboards, and less time fighting with the controls and the game, in general.
It's time to take up the mantle of King, my Lord. With your tactical genius, and our BlueStacks tools, you can become an unstoppable force on the battlefield.