Game Guides
Beginner's Guide to Mini Basketball – The Best Tips, Tricks, and Strategies to Win All Your Matches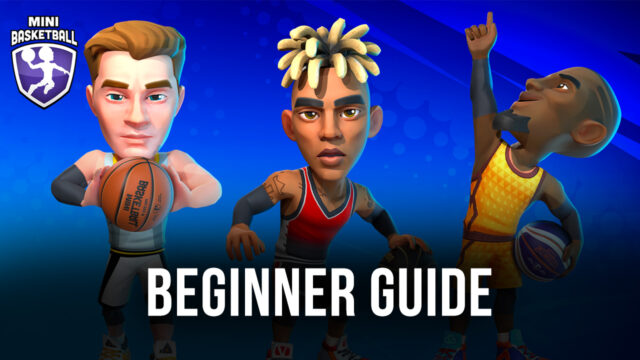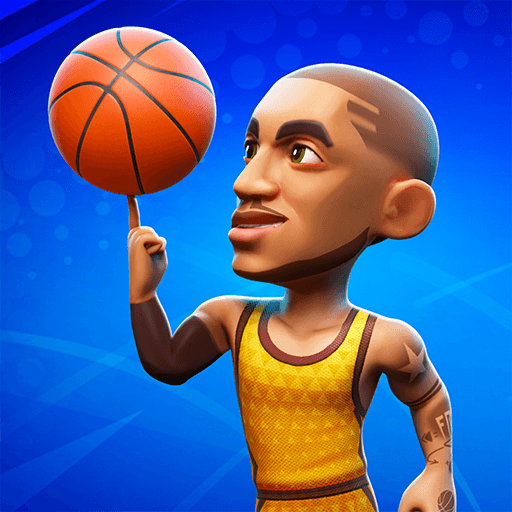 Miniclip's Mini Basketball has just been released globally, letting players participate in fun and exciting, yet casual and lighthearted basketball matches against users all over the planet. This is a great game for both basketball fans, as well as for those who enjoy simple and casual arcade fun in a multiplayer and competitive setting. And while you can easily enjoy this game on the go on your phone, you can also play Mini Basketball on PC with BlueStacks to get the very best graphics and performance, for those who are more serious about gaming as a hobby. Not to mention that BlueStacks also lets you play using your keyboard or gamepad, to get better controls while on the court.
However, even with the best tools and features at your disposal, you still need to actually know how to play the game if you plan on climbing the leaderboards in Mini Basketball. And to this end, we've written this beginner's guide with the basics and everything else you need to know as a newcomer to this mobile basketball game.
If you're just getting started, then this guide will be your one-stop shop for everything that you might need to know as a beginner.
Dribbling, Passing, and Shooting
In Mini Basketball, just like with its real-life counterpart, the objective is to win matches by scoring more points than your opponent. And the way to score points is by throwing the ball through the enemy's hoop, with the number of points awarded varying depending on the scoring player's position when throwing the ball—when scoring from anywhere within the three-point line, any hoops are worth two points, and when scoring from outside the three-point line, the hoops are worth three points.
To successfully navigate to the enemy's hoops, players will have to dribble by walking, running, and maneuvering while bouncing the ball. Additionally, to cover larger distances, players can also pass the ball to their teammates. Finally, once close enough, they can try to throw the ball at the hoop and score. In Mini Basketball, all of these actions are controlled via the on-screen virtual controls; using the joystick to move and dribble, and the buttons on the bottom right to pass, sprint, and shoot.
If you're playing Mini Basketball on PC with BlueStacks, however, you'd be able to control the action with much more comfort by running and dribbling with the WASD keys, shooting with the F, and passing with the Spacebar. This simple control scheme is much more serviceable and precise than its touchscreen counterparts, especially since you get physical feedback when tapping your buttons. Alternatively, BlueStacks also lets you play with a gamepad, for those who want to get an authentic console gaming experience with this basketball game.
Regardless of the control scheme that you choose, moving and passing is pretty simple to grasp: You simply move the joystick to dribble, and press the button to pass the ball. Shooting, however, has more to it as it requires you to hold down the key until the slider reaches the green area in the shot gauge, and then release it to throw the ball. If done correctly, you'll maximize your odds of scoring points, even from outside the three-point line. Nevertheless, your success here also depends heavily on the stats of the player.
How to Defend
While attacking effectively is necessary for winning matches, preventing the enemy from scoring is also vital to your success in Mini Basketball. And as luck would have it, defending is even easier than attacking, particularly since there's less to do.
In a nutshell, to defend from the enemy, you simply need to position yourself in their path, and press F when they're right in front of you. If done correctly, you'll knock them down and steal the ball. However, don't do this when positioned from behind the enemy as you'll foul them when trying to steal the ball. Keep in mind that you can also sprint while defending in the same way that you can do while attacking, by holding the Shift key, in order to catch up and follow your enemy, and try to block them and steal the ball.
More often than not, your enemy will probably dribble past you, forcing you to give chase to stop their attack. However, in these cases, it might be better, instead of chasing fruitlessly, to switch to another player and attempt to steal the ball from the front again. You can switch characters at any moment while defending simply by pressing Spacebar. And lastly, if the enemy is about to score, either by throwing or dunking the ball, you can mash the F key while standing in front of them to jump and attempt to block the shot.
In a nutshell, defending in Mini Basketball boils down to chasing the enemy, standing in their path, and pressing F repeatedly to steal the ball. And the same goes for when they're about to score; simply mash F as they're about to shoot, and you'll have a good chance of stealing the ball if you're positioned correctly.
Unlocking and Upgrading Your Players
While good techniques and methods can get you a long way towards winning your matches in Mini Basketball, you'll only ever be as good as your team's stats allow. In this sense, it's important to not only unlock characters of increasing rarity and quality, but also to upgrade the ones that are currently on your roster.
Luckily, unlocking and upgrading characters are achieved through the same system: by opening packs that you get from winning 1v1 matches and either receiving full player cards, or fragments used for upgrading. Once you've collected enough fragments, you can use them, along with a small sum of gold, to upgrade the corresponding characters in your lineup, which will permanently boost their stats. Alternatively, full player cards received from opening packs will be instantly added to your reserve, which you can then assign to your active lineup through the "Team" menu.
In the beginning, though, we strongly suggest simply focusing on playing matches to farm resources, as opposed to spending too much money on upgrading your initial team. This is because you always need to pay a small fee to play matches, and it's better to spend it on this rather than upgrading players that you'll be replacing later on, anyway.
By mastering the basics of attacking and defending, and keeping your team in tip-top shape, you'll be well on your way to winning all your encounters in Mini Basketball. Feel free to share your own tips and tricks for beginners in the comments below!