Game Guides
Mini Basketball on PC – How to get the Best Graphics and Performance, and Set Up Your Keyboard and Gamepad Controls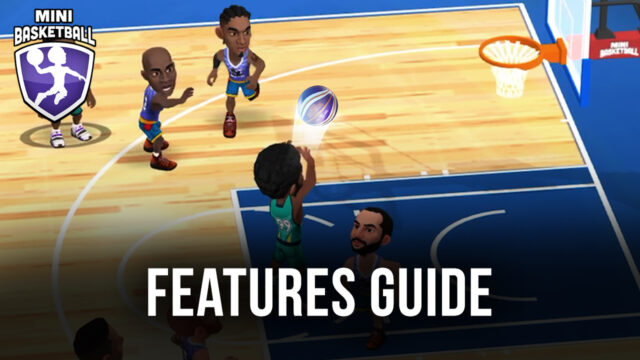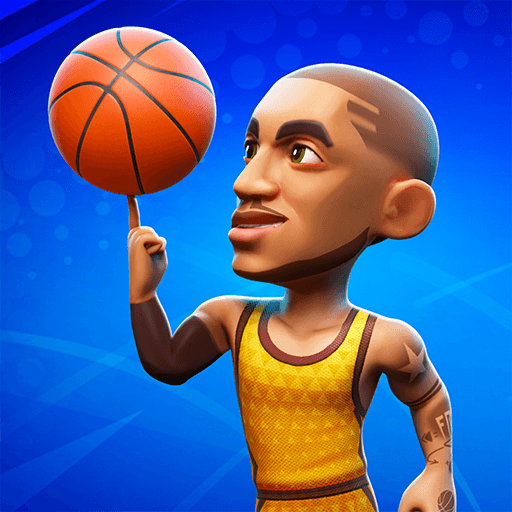 The team at Miniclip has surprised us recently with the global release of Mini Basketball, an arcade basketball title for mobile devices that lets players create their crews of 5 players and take to the court in thrilling matches against other players from around the globe. The kicker here is that not only do you get to engage in awesome basketball matches, but you also get to progress and upgrade your squad by leveling up your characters and increasing their stats. In this sense, you can go from being a newbie coach and player to being the best team on the planet, as shown on the game's leaderboards.
Of course, being the best doesn't come easy, nor should it, especially when the competition is as fierce as in Mini Basketball. Luckily, to aid you in your efforts, you can play Mini Basketball on PC with BlueStacks, and find a variety of features and tools to significantly enhance your experience, as well as give you access to the best keyboard controls that will increase your precision and reaction times when on the court. Heck, with our Android App player, you can even play this mobile basketball game with your gamepad, just like you would with any other basketball game on PCs and consoles.
Though you can get a great experience with this game simply by installing Mini Basketball on BlueStacks, you can also perform a few tweaks and adjustments to take your game to the next level. And in this guide, we're going to show you exactly how to set up your BlueStacks so that you can optimize your basketball game on PC.
Optimizing Your Graphics and Frame Rate
Mini Basketball is not a very demanding game, hardware-wise. However, even though it can technically run on a wide variety of devices, this doesn't mean that you can get the best performance AND the best graphics on any phone—oftentimes you're going to have to choose between the two, and since performance is more important in games with real-time gameplay like this one, you'll be constantly stuck playing with ugly visuals.
If you're playing on BlueStacks, however, you can get the best graphics AND a silky smooth performance, regardless of your machine specs, particularly since our Android app player is very lightweight and runs on virtually any system. And as long as your PC meets our accessible recommended requirements, you can literally get the best of both worlds.
As mentioned above, while your game should be running great right out of the box, you could make a few adjustments both to your BlueStacks, as well as within Mini Basketball, in order to optimize your graphics and performance. Here's a step-by-step breakdown on what you need to do:
Go to your BlueStacks settings, which you can find by clicking on the burger icon on the top right of the emulator window.

In the "Performance" section, set your emulator to have 4 GB of RAM, 4 CPU cores, and the Performance mode to "High Performance". Finish by setting the frame rate slider below to at least 60 FPS, and then by clicking on "Save changes".

Launch Mini Basketball and go to the in-game settings menu by clicking on the gear icon on the top left, next to your name.

Set your Graphics Quality to "High"; your Graphics Resolution to "100%", and your Battery Saving setting to "Full Performance".
With these adjustments, your game should be running at the highest possible frame rate, and without having to sacrifice visual quality to achieve this smoothness.
Setting Up Your Keyboard Controls
As mentioned before, BlueStacks has a lot to offer when it comes to improving your gameplay in Mini Basketball, with one of the most important features being the Keymapping Tool, which lets you control all the action with your keyboard, instead of having to tap and swipe at your phone touchscreen. In this sense, you can have much better reaction times, as well as improved comfort when dribbling and outplaying your opponents on the court.
To access the Keymapping Tool, you simply have to press Ctrl + Shift + A to open the Advanced Editor, the screen where you can view, modify, delete, and add controls and key assignments to the game. We recommend doing this during the tutorial match in Mini Basketball since it'll let you effectively modify and customize your controls in real-time during an actual match.
After accessing the editor, you'll notice that the game already has several controls by default. This scheme was created by the team at BlueStacks, and covers most of what you need when it comes to the general gameplay. Nevertheless, you can modify the default assignments by clicking on the buttons, and then on the key you wish to replace them with. Additionally, you can also add more functions to this scheme by dragging and dropping them from the rightmost panel, should you require it.
Once you're done viewing and adjusting your controls, remember to click on "Save changes" on the bottom right to implement your tweaks.
Setting Up Your Gamepad Controls
While gaming on your keyboard is a vast improvement over playing using touchscreen controls, playing with a gamepad is the ultimate upgrade in comfort and precision. And the best part is that BlueStacks lets you easily set up your gamepad for Mini Basketball, with virtually no installations required. Seriously, all you need to do is connect your gamepad, and BlueStacks will automatically pick it up. Afterward, all you need to do is configure your controls in a few seconds, and you're set.
To customize your gamepad controls, you can do it through the same Advanced Editor mentioned above, only instead of viewing your keyboard mappings, you must click on the "Gamepad" button on the top center of the screen. This will switch your current bindings to the ones used by your gamepad, after which you can go through each function one by one and assign them to your gamepad buttons. The only exception to this is the movement controls, which require you to click on the small gear icon beside it, and then choose whether you want to control your players' movements with the right stick, the left stick, or with the dpad. And just like with the keyboard controls, you must finish by clicking on "Save changes" to implement your adjustments.
BlueStacks is the best platform to enjoy Mini Basketball on PC with the best graphics and performance, as well as the most comfortable and intuitive keyboard and gamepad controls, through which you'll be able to win all your matches.