Game Guides
Mini Basketball Tips and Tricks For Winning Matches and Outplaying the Competition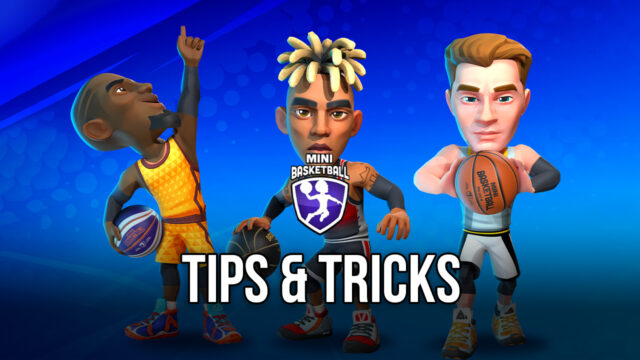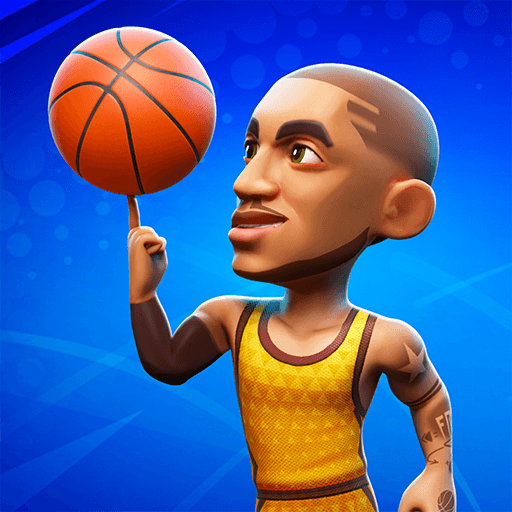 Developed by the folks at Miniclip.com, one of the most popular websites for playing fun minigames directly on your browser, Mini Basketball is the latest entry to launch globally, as part of the team's endeavors to transition to the mobile gaming industry. This game, as you can probably guess from its name, is a casual title where players can engage in fast-paced and short basketball matches against other users from around the globe. And while actually playing the matches is quite fun, there's also an RPG progression aspect in the form of a variety of unlockable characters, all of which can be upgraded and even customized in several different ways.
Despite its casual and lighthearted design, there's actually quite a lot to this mobile basketball game, particularly if you're interested in winning all your matches. To this end, we've decided to compile a list of some of the best tips and tricks that will give you the upper hand in Mini Basketball.
Play on BlueStacks to Get the Best Keyboard and Gamepad Controls
When it comes to games with real-time action like Mini Basketball, your controls will frequently play a vital role in your success. After all, it's very difficult to score points and defend your hoop if you're constantly fumbling with the awkward touchscreen controls when playing on your phone. However, by playing Mini Basketball on PC with BlueStacks, you can enjoy this game using your keyboard, or even your gamepad, which will give you a much, much better control scheme.
In other words, by playing on BlueStacks, you'll get the best control schemes so that you can focus more on winning, and less on struggling with getting your players to do what you want them to do. For this reason, we suggest taking a look at our BlueStacks setup guide for Mini Basketball, and afterward checking out our BlueStacks usage guide for this game, so you can learn how to install it, and also configure your keyboard and gamepad controls to your liking.
Passing vs Dribbling
Just like in its real-life counterpart, the objective in Mini Basketball is to score more points than your enemy by throwing the ball into their hoop as many times as you can. To do this, you'll need to alternate between dribbling through the enemy defenses, as well as passing the ball to your teammates to set up plays. However, even though it could be fun to just dribble past everyone and try to score, or to rely exclusively on passing in order to reach the enemy's goal, the truth is that these two techniques have their own purposes and usages.
As a general rule of thumb, if you're starting a play from your own goal, the best way to proceed would be to dribble for a bit, until just after passing the middle of the court. From here on out, you can choose whether to continue dribbling, or to pass the ball to open up the enemy defenses. It's usually recommended to do the latter since it might open up vulnerabilities and scoring opportunities in the enemy defenses as they scramble to block your passes. In this sense, a common way to finish plays and score points is to pass the ball to your PT, who should be waiting under the hoop most times, and immediately pressing F to try and dunk the ball.
Whatever you do, DO NOT rely on long passes, as it's much more likely that the enemy will intercept them and steal the ball. Regardless, you need to quickly decide what to do as holding onto the ball for an extended period will trigger a shot clock violation, which will forfeit the ball to the other team and give them a free chance to score.
Attack From the Flanks
Speaking of creating scoring opportunities, one good way to open up the enemy defenses is by spreading them thin by passing the ball to the players in the flanks. This will prompt the defenders to extend themselves to the sides to try and block your advance, after which you can pass the ball back to the center, which will give you a chance to either try to shoot a 3-pointer, or to pass it to your PT to try and dunk the ball to score an easy 2 points.
Of course, this strategy will get progressively more difficult as you climb the rankings since not only are the players better, but their characters are also more upgraded and are able to defend more effectively. Still, this simple trick will get you through most of your early matches without a hitch, especially if you're playing on BlueStacks since our superior controls will let you make the most out of every scoring opportunity.
Don't be Afraid to Go For the Long Shots
The best (and only) way to win in Mini Basketball is by scoring more points than the other team. In this sense, it's important to score as much as you can whenever you get the chance, and the optimal way to go about this is to score three-pointers. However, shooting from outside the three-point line can be a bit difficult, particularly since your players will tend to miss at the beginning. For this reason, your WG players are some of the most important in your team, since they will be the ones shooting most of the three-pointers, especially if you're attacking constantly from the flanks.
If you can choose which characters to upgrade, try to prioritize your WGs—the higher their stats, the more likely they will be to sink those juicy three-pointers. And whatever you do, remember that the best way to maximize your odds of scoring is to HOLD the shoot button until the shot gauge is on the green.
Practice. Practice. Practice!
There's really no other way to go about this, but Mini Basketball actually has somewhat of a skill ceiling, which means that you'll need to get a feel for how the game works. And while learning and reading about its mechanics can give you an idea of what to expect, it's your practice that will tell you when to mash the F key to steal the ball when defending, as well as when to press it to block your opponents from shooting. Similarly, the more you play, the easier you'll be able to spot scoring opportunities, as well as make the most of them.
With that being said, our final tip is simply to get out there and practice. Don't get bummed out if you lose a few, as these will give you valuable knowledge on how to proceed with the next matches.
Good luck out there!