Game Guides
MLB Perfect Inning: Ultimate on PC – Enjoy the Best Gameplay Experience Using Our BlueStacks Tools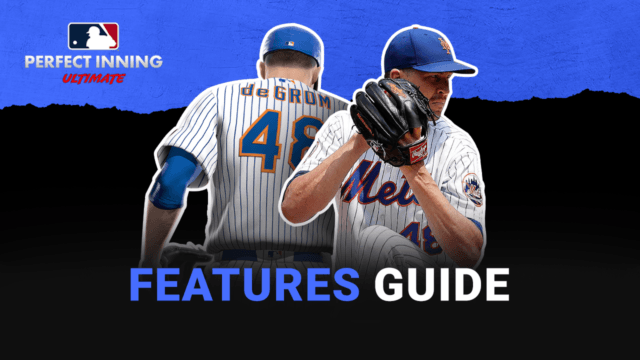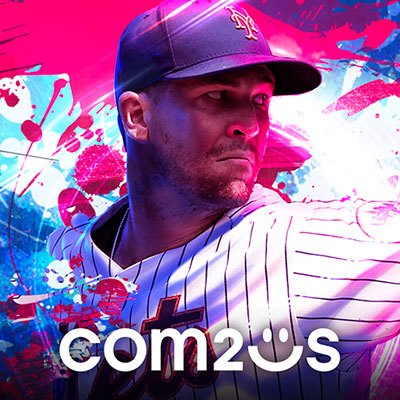 MLB Perfect Inning: Ultimate is the latest in a long line of officially-licensed MLB baseball games, a franchise that spans multiple consoles, platforms, and developers, but that are, in essence, some of the best baseball games out there. More specifically, Ultimate is the latest in the MLB Perfect Inning series, bringing with it whole new standards of gameplay and graphics, as well as some of the most exciting baseball matches that anyone could get in a mobile.
Despite being developed and released as a mobile game, however, players who want to get the best experience will definitely want to play MLB Perfect Inning: Ultimate on PC with BlueStacks. Our Android app player lets you enjoy this awesome baseball mobile game on your computer, using your large monitor to get a much better view of the action, and with the best graphics and performance that only your superior PC hardware can provide. Additionally, BlueStacks has a variety of tools and features that can enhance your gameplay even further.
In this article, we're going to show you how to use BlueStacks' awesome tools and features to optimize your experience in Perfect Inning: Ultimate, and win all your matches.
Pitch and Bat with Accuracy Using Mouse and Keyboard Controls
One of the best aspects about the MLB Perfect Inning games is how they revolve around the most entertaining aspects of baseball, while cutting out the extras and downtime. This distinction includes both the best moments of baseball matches, as well as the engaging aspects of team and roster management, with a side of player card collecting and trading.
However, when it comes to the actual matches, players are expected to do precise maneuvers for both pitching and batting, in order to get the best results. With BlueStacks, you can use the Keymapping Tool to get a superior experience with this game, by being able to use your mouse and keyboard, instead of swiping and tapping with your fingers, which can leave a lot to be desired in terms of precision.
To use the Keymapping Tool, you can press Ctrl + Shift + A while in-game to open the Advanced Editor. In this screen, you can check your current keybindings as well as modify them to your preferences. For MLB Perfect Inning: Ultimate, we strongly suggest using a hybrid keyboard + mouse setup, where you set the direction in which you're batting and pitching by clicking and dragging with the mouse, and swinging and throwing using the Spacebar. This will give you maximum precision for hitting those home runs and striking out all your opponents.
When you're done adjusting your controls, please remember to click on "Save changes" on the bottom right to implement your tweaks.
Get the Best Graphics and Performance
MLB Perfect Inning: Ultimate features stunning 3D graphics the likes of which would require a powerful phone to run at a decent frame rate. This is not the case with BlueStacks since our app player runs on virtually any machine and can provide comparable performance to flagship phones, even on low-end systems. However, in order to get the best visuals and frame rate, you might need to adjust a few settings on your BlueStacks, as well as in-game.
Here's a step-by-step breakdown on how to proceed:
Click on the hamburger icon on the top right of your BlueStacks windows and then on "Settings". Navigate to the "Performance" section.

Give your BlueStacks 4 CPU cores and 4 GB of RAM, and make sure that both the Performance mode is set to "High performance" and your FPS slider is set to 60 FPS. Click on "Save changes" to implement your tweaks.

Launch MLB Perfect Inning: Ultimate and go to the in-game settings by clicking on the gear icon on the top right of the main menu screen. Go to the "Graphics" section.

Set your "Graphics Quality" to "High".
These simple tweaks will ensure that your game looks as good as possible, while also maximizing your frame rate.
Manage and Train Multiple Teams
For some players, having one team is not enough. If you're one of the more hardcore gamers in MLB Perfect Inning: Ultimate, then you might want to game on BlueStacks, where you can use the Instance Manager to play on multiple accounts at the same time, without having to switch devices or accounts back and forth on your phone.
The Instance Manager is a feature that lets you create as many instances of BlueStacks as your PC can handle, and then install MLB Perfect Inning: Ultimate on each of them, giving you access to the game on several accounts simultaneously. The practical upshot of this is that you can not only experiment with different formations as well as possibly enhance your rerolling, but you can also play for longer, and seamlessly switch between your different accounts, without the hassle of having to log out and back in.
To use the Instance Manager, simply press Ctrl + Shift + 8 to open up the instance panel. On this screen, you can view your current instances, edit their configurations, launch or close them, and even delete them. Additionally, you can click on the "+ Instance" button on the lower left to create as many new instances as your PC can handle, keeping in mind that each additional instance requires their own CPU and RAM allocation to function correctly.
Once all your instances are up and running, you can simply install MLB Perfect Inning: Ultimate on each of them, and start playing on all of them at the same time.
BlueStacks gives you the absolute best experience with MLB Perfect Inning: Ultimate on PC. Try it out for yourself and let us know what you think!