Game Guides
BlueStacks' Mobile Legends: Bang Bang Hero Guide for Harley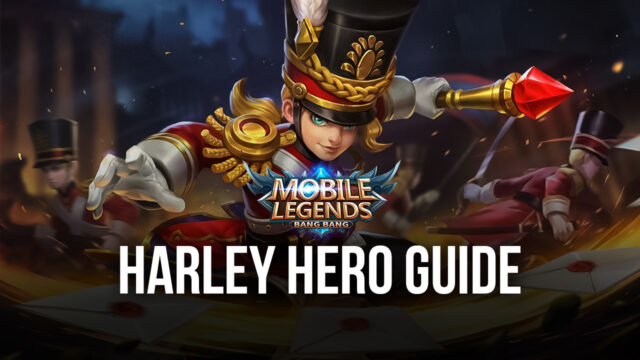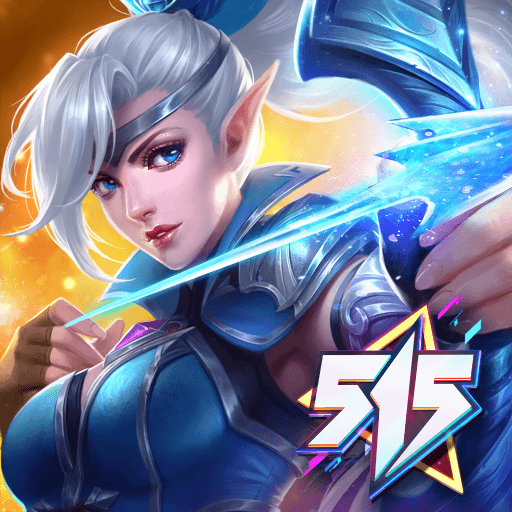 With the ever-changing meta of Mobile Legends: Bang Bang some heroes can actually be played with various roles. Today, it's all about Harley. Harley is a mage in-game who's also played as an Assassin and as a Jungler as well.
Harley deals an insane amount of damage from his ultimate and first skill. Especially, his first skill does a lot of penetration damage as it stacks up. Honestly, he's an annoying ganker as his second skill is teleportation where he can gank you out of nowhere and flee by using the second skill once again.
This guide will tell you all the easiest ways to master him, the best builds you can use to maximize the damage and lots more. So, without any further ado, let's take a look at the Mobile Legends' Harley Guide.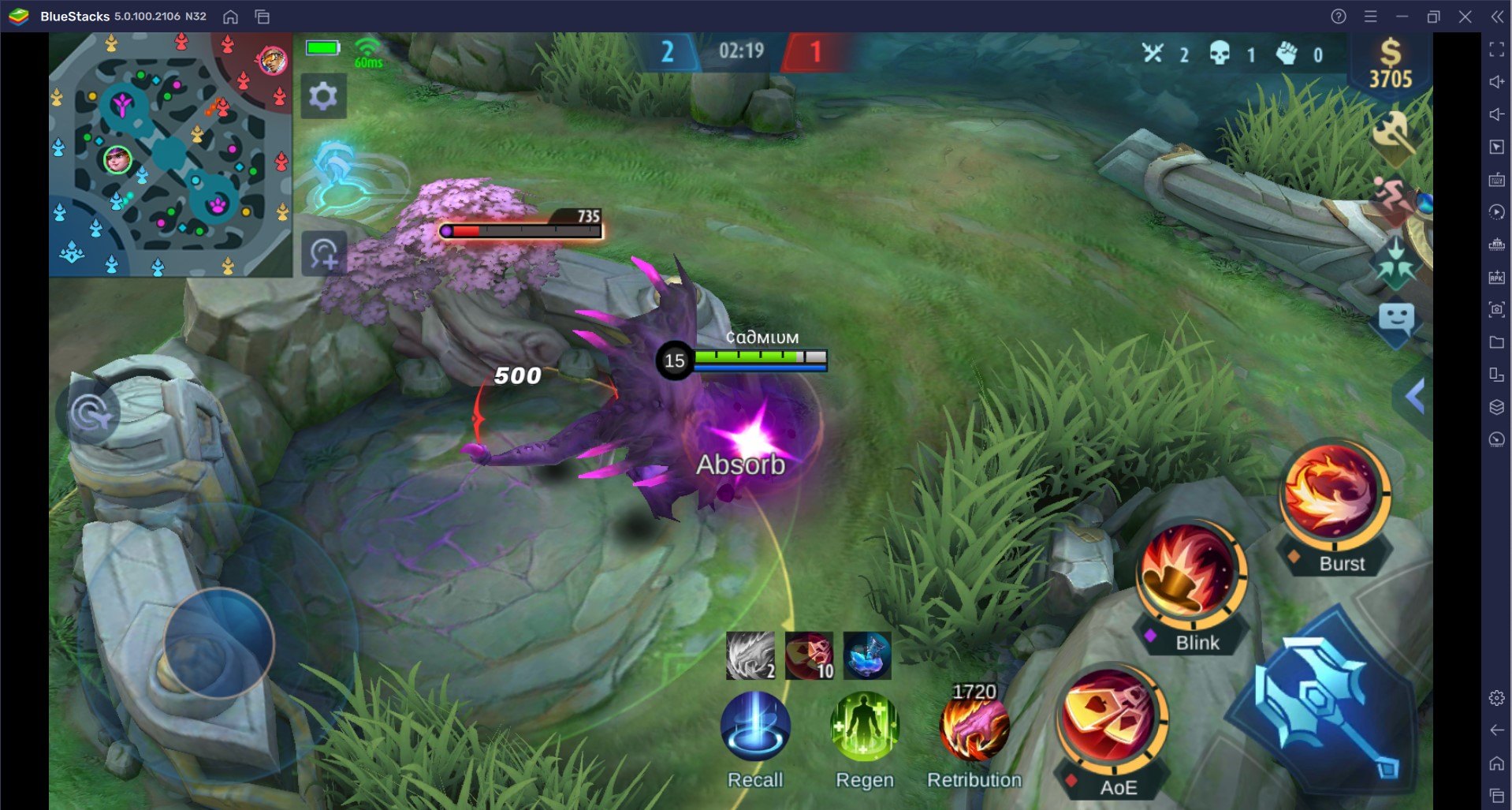 Hero Abilities
Passive (Magic Master) – Whenever Harley targets an enemy his basic attacks will deal (+50% Physical Attack) (+60% Magic Power)Magic Damage. His skills also reduce the base magic defence of the enemy heroes for 3 seconds, making them vulnerable to magic damage.
Skill 1 – (Poker Trick) – Harley throws three rounds of cards which stack up to 8 times increasing the speed of the basic attacks. Ultimately it increases the speed for a short period of time while decreasing the magic defense. Each round of cards deal 150 / 170 / 180 / 200 / 210 / 230 (+25% Magic Power) Magic Damage.
Skill 2 – (Space Escape) – When Harley uses the second skill towards the desired direction, he instantaneously teleports with a 30% increase in movement speed for 3 seconds. Harley leaves his stick and hat in the original position where he can teleport back.
Skill 3 – (Deadly Magic) – In the ultimate skill of Harley, he shoots a ring towards the enemy which deals 200 / 300 / 400 (+60% Magic Power) Magic Damage and slows them by 40% for 1.5 seconds.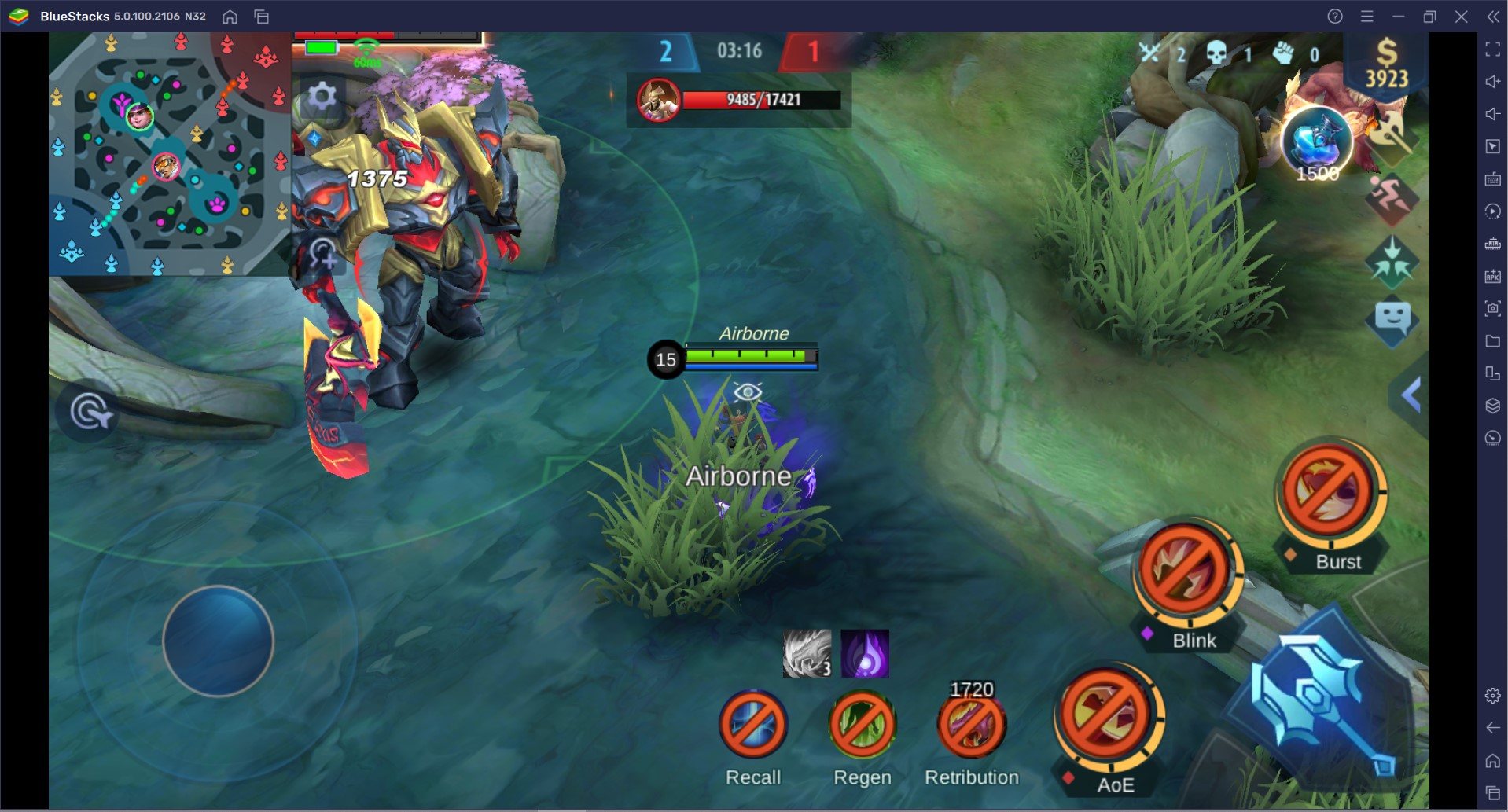 Recommended Regular build for Harley
Arcane Boots

Clock of Destiny

Genius Wand

Glowing Wand

Divine Glaive

Blood Wings
Best Build for Tanky Enemies
Arcane Boots

Enchanted Talisman

Divine Glaive

Genius Wand

Holy Crystal

Glowing Wand

Blood Wings
Best Build for High Burst Damage Enemies
Arcane Boots

Clock of Destiny

Winter Truncheon

Ice Queen Wand

Divine Glaive

Genius Wand
Best Build for Magic Damage Enemies
Tough Boots

Glowing Wand

Divine Glaive

Genius Wand

Radiant Armor/Athena Shield

Blood Wings
Best Spells for Harley
Execute

Retribution

Flameshot
Best Emblem for Harley
Mage Emblem
+3 Observation
Mystery Shop
+3 Observation
Magic Worship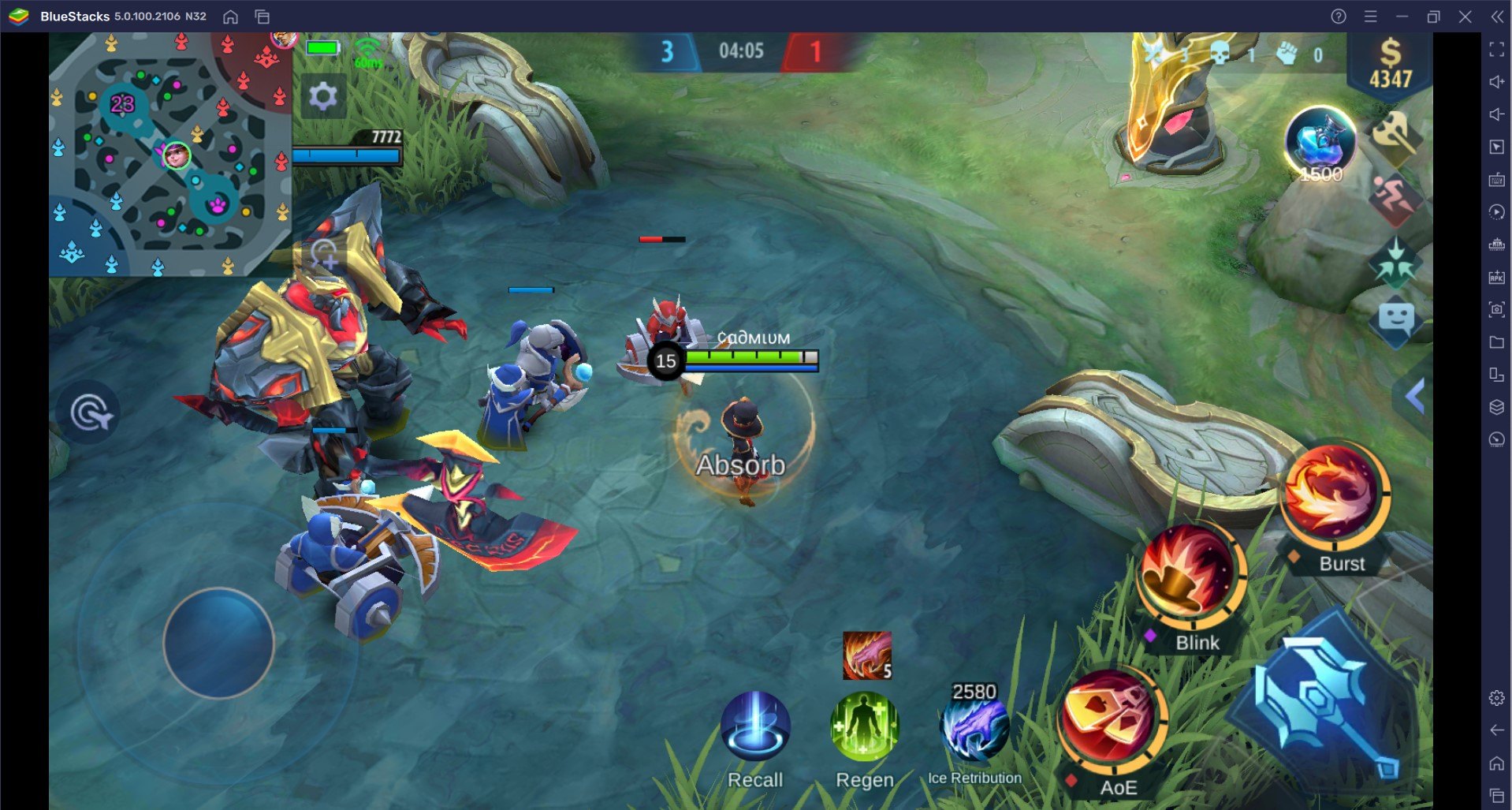 Gameplay
Like we mentioned above, Harley can be a mage mid laner or side laner or can take up the role of a Jungler. Our gameplay explanation will cover both roles. But before that make sure to check your team composition before taking up any role.
Midlane or side lane Harley
Early Game
Quickly level up to 2 and take the advantage of your first skill by poking the enemy from a safe distance. You can help your team to secure buffs and even invade the enemy if you have equipped retribution. Harley can solo invade as your skills can let you flee from potential threats.
Mid Game
Make sure to rotate around the map and you can also provide vision with the help of your first skill. Make sure you have taken down the mid turret as it is considered one of the crucial turrets which allow your team more area to roam.
Late Game
Harley is good at ambushing, once you have built up enough items you can kill the enemy carry with a simple combo. Always check the enemy's build and equip items accordingly. Spam the skill 2 to rotate around the map quickly.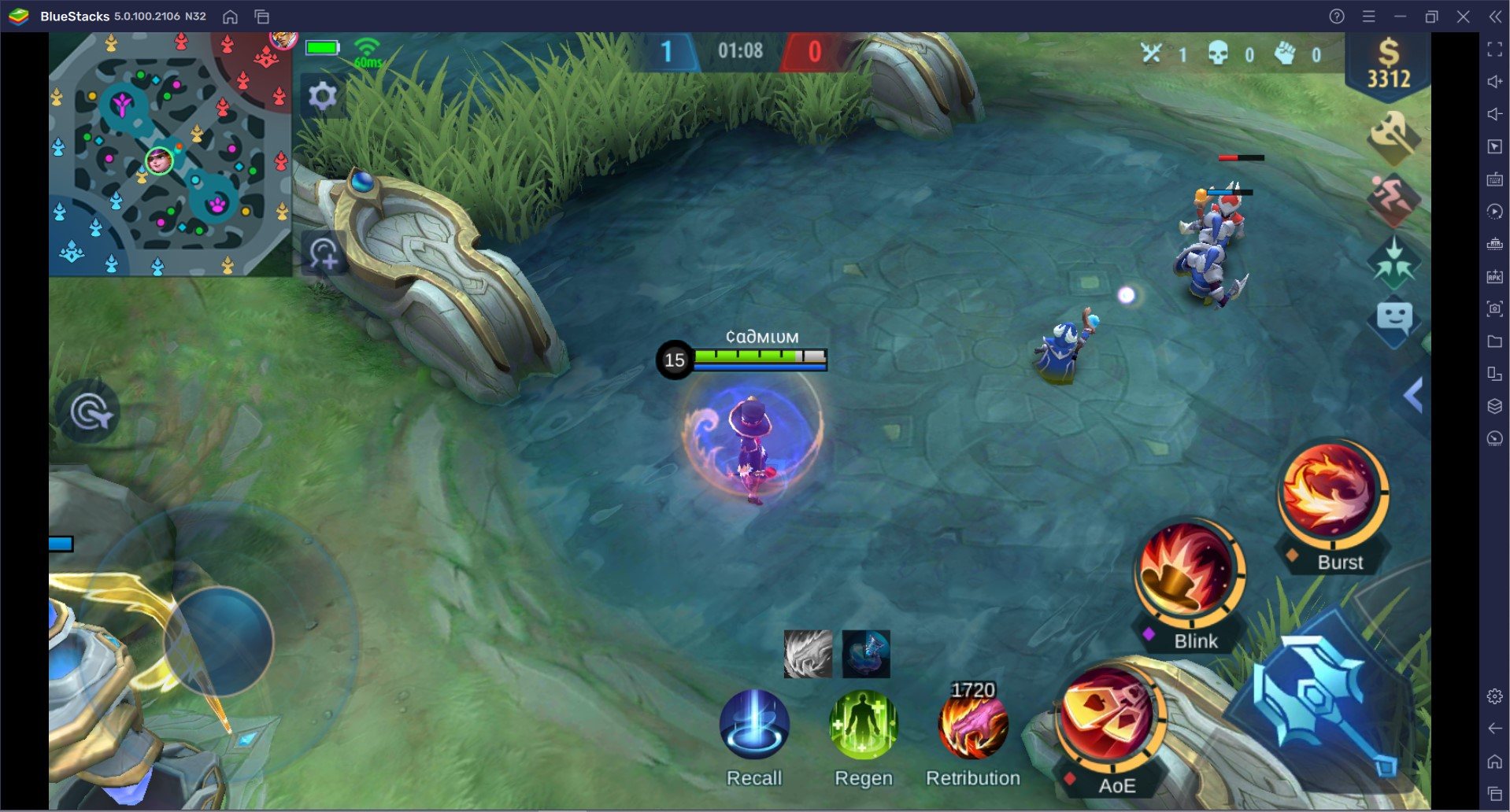 Jungler Harley
Early Game
Start with the Blue Buff as it helps you maintain the mana pool and lowers your CD. Clear out the creeps and minions nearby to grab some EXP points. If your team is invading make sure to carry out the invasion as it delays the farm of others and helps your team gain more gold.
Mid Game
If the entire plan has worked out in the early game, you must have become fed and well equipped with items where you're capable enough to solo turtle. We always mention completing objectives and it must be a priority over kills. Make sure you have cleared the jungle and destroyed at least one turret in each lane.
Late Game
According to the situation, Harley can shine or perform poorly according to the items built by the enemy. It is highly advisable to target the carry of the enemy as they are relatively low in HP in comparison to others. Once the opponents have at least two players down, start doing lord.
Best Combos for Harley
Skill 2 – Skill 3 – Skill 1

Skill 1 – Skill 2- Skill 3
That's all for Harley's ultimate guide. Make sure to visit our blog page for more interesting tips and tricks guides for various MLBB heroes.