Game Guides
My Heroes: SEA – How to Get the Best Controls and Graphics on PC with BlueStacks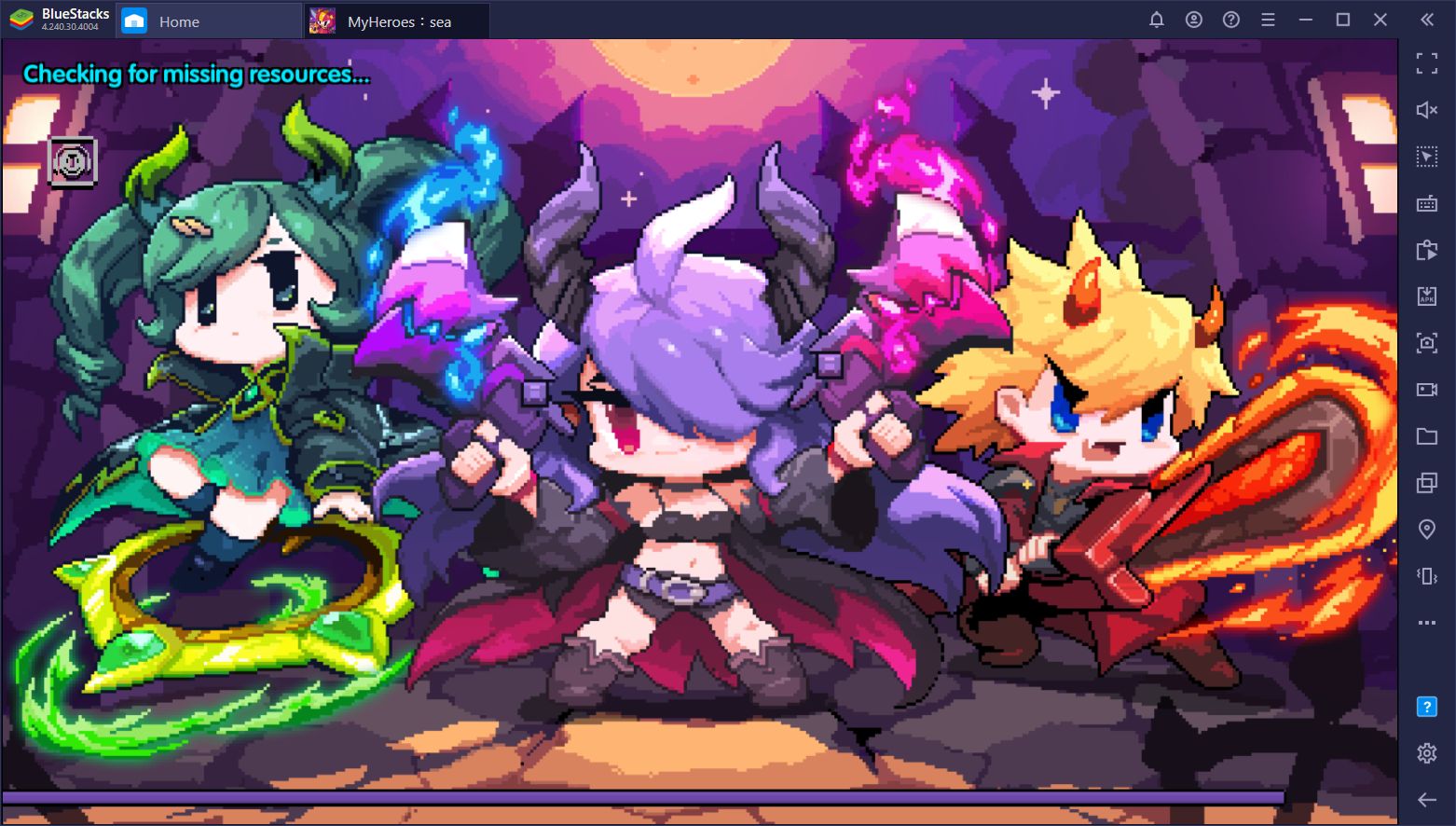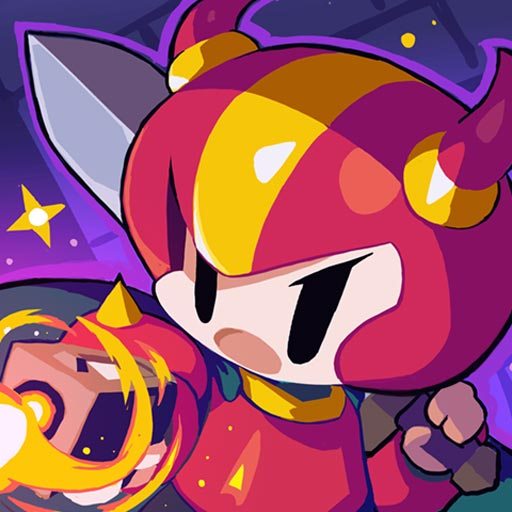 Mobile games aren't really known for their graphics and controls, at least when compared to their PC and console counterparts. In fact, lots of gamers regard mobile titles as watered-down versions of games on other platforms. And while this definitely may be the case for a lot of mobile games, it doesn't have to be that way, considering that there are some titles that both look and play very well.
My Heroes is one of these awesome games, featuring fast and intense action at silky-smooth framerates, coupled with a stunning retro pixelated art style that makes it stand out among the rest. Its fluid animations and great performance makes My Heroes feel like an indie PC or console game in everything but its controls since the game uses the typical touchscreen button layout, which leaves a lot to be desired.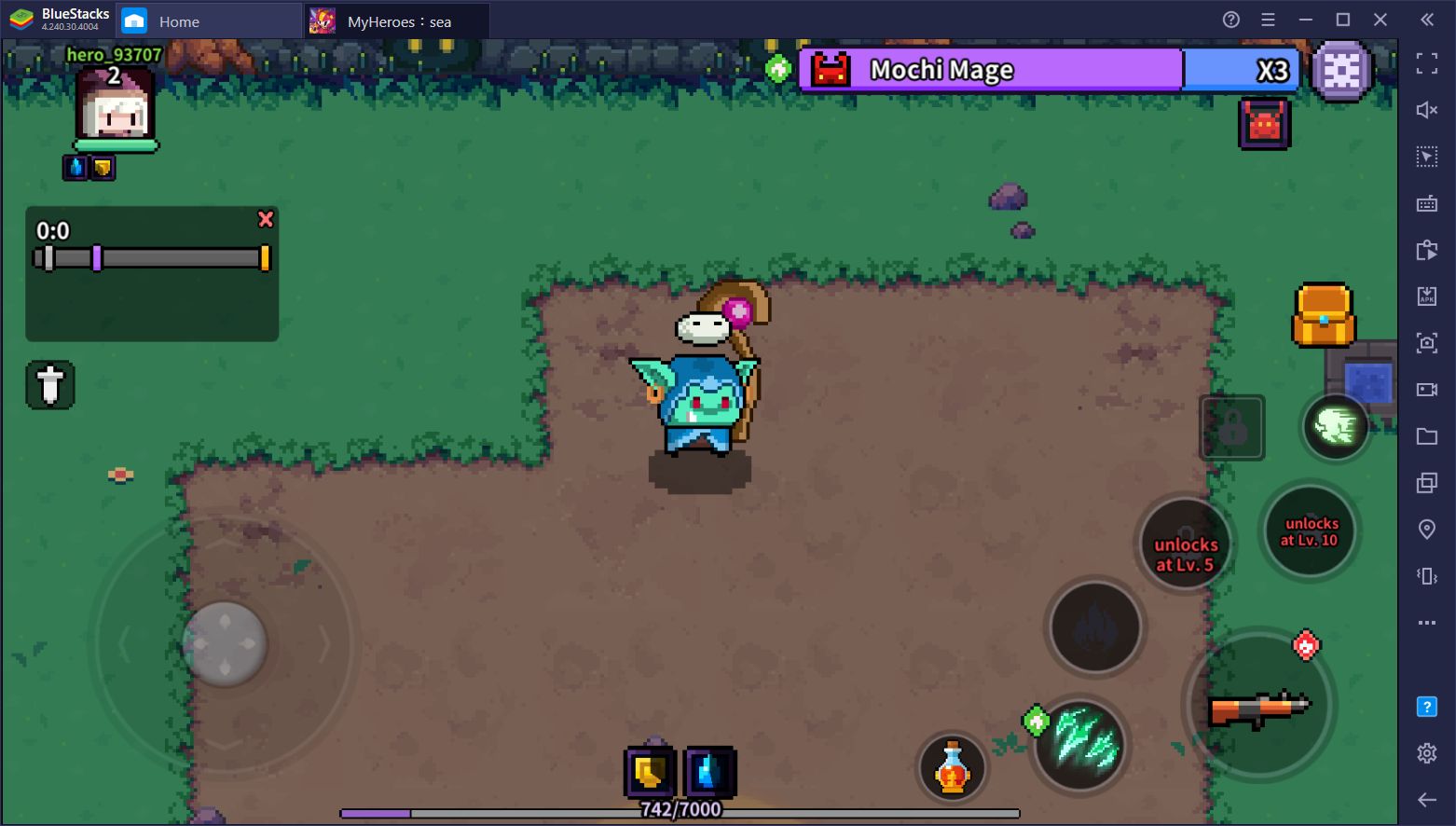 While the game runs incredibly well on most mobile devices, you can get the best experience with My Heroes by playing this action RPG on your PC, which you can easily do via BlueStacks. Check out our installation guide for this game to learn how to install and play it on your Computer.
However, good controls and great performance isn't the only thing you'll gain from playing your favorite Android games on our emulator. In fact, BlueStacks offers lots of tools that you can use in order to streamline the gameplay and enhance your experience in My Heroes. And in this article, we'll show you how to take advantage of these features:
Playing With Superior Controls Using the Keymapping Tool
First and foremost, if you want to win at this, and any other, action game, you need to make sure your controls are up to par. After all, when you're in the middle of combat fighting against hundreds of enemies at the same time and dodging waves of projectiles, you'll only ever be as good as your controls allow. In this sense, while the standard mobile touchscreen controls can essentially get the job done, you'll have tons of issues avoiding damage, and may even lose lots of stages due to your inability to dodge or move with precision.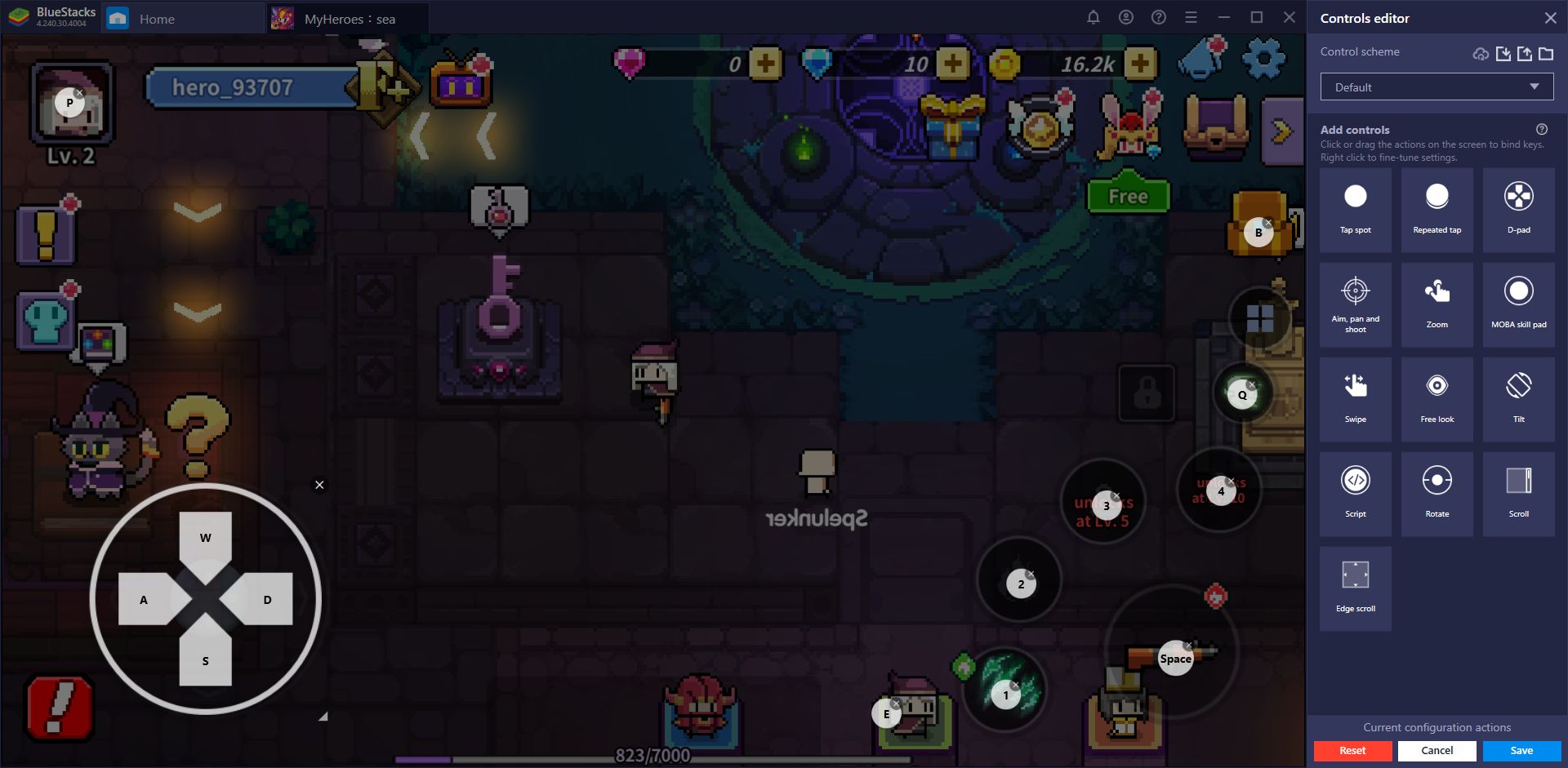 If you play My Heroes on PC with BlueStacks, however, you'll get access to the Keymapping Tool, one of the best features that our emulator has to offer. Through this tool, you can create customizable control schemes for any game, allowing you to control the action with your mouse and keyboard with more accuracy than what your phone could ever provide.
To access this feature, simply launch My Heroes and, once in-game, press Ctrl + Shift + A. You'll probably notice that you already have a predefined control scheme included, which was made by the team at BlueStacks. However, you can easily modify these bindings by clicking on each of them, followed by pressing the button your wish to rebind them to. Alternatively, you can also drag functions from the rightmost panel to anywhere you want on the screen in order to add new shortcuts to the game.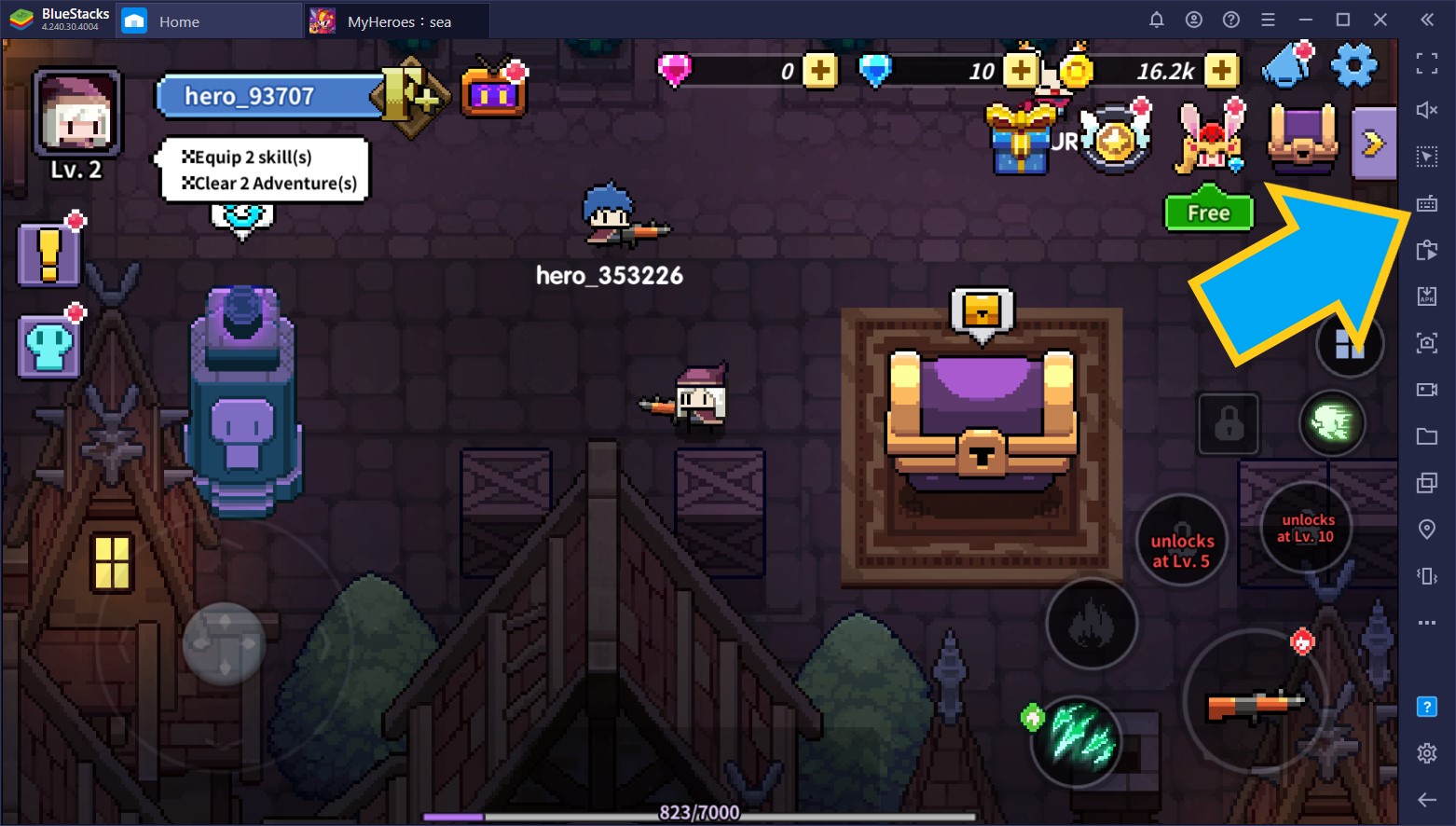 The Keymapping Tool is versatile and allows you to streamline all the controls in your favorite Android games. In this sense, you can play them using your mouse and keyboard, and without having to manually click everywhere.
Capture and Clip Your Exploits With the Video Recorder
As an action RPG, My Heroes has tons of potential for producing amazing footage and clips to show off to your friends and audience. However, to capture these clips, you'd normally require third-party software or recording apps, most of which can be a hassle to record. Fortunately, BlueStacks has its own native Video Recorder to simplify the process.
By pressing Ctrl + Shift + R, you can immediately start recording your gameplay seamlessly and with no interruptions. You can record for as long as you want in this manner and, by pressing the shortcut once again, the recorder will stop and your clip will automatically be saved as an .mp4 file in a directory of your choosing, which you can easily edit using your favorite software. In this manner, you can create all sorts of awesome content and gameplay compilations with BlueStacks, without ever having to install and set up other apps.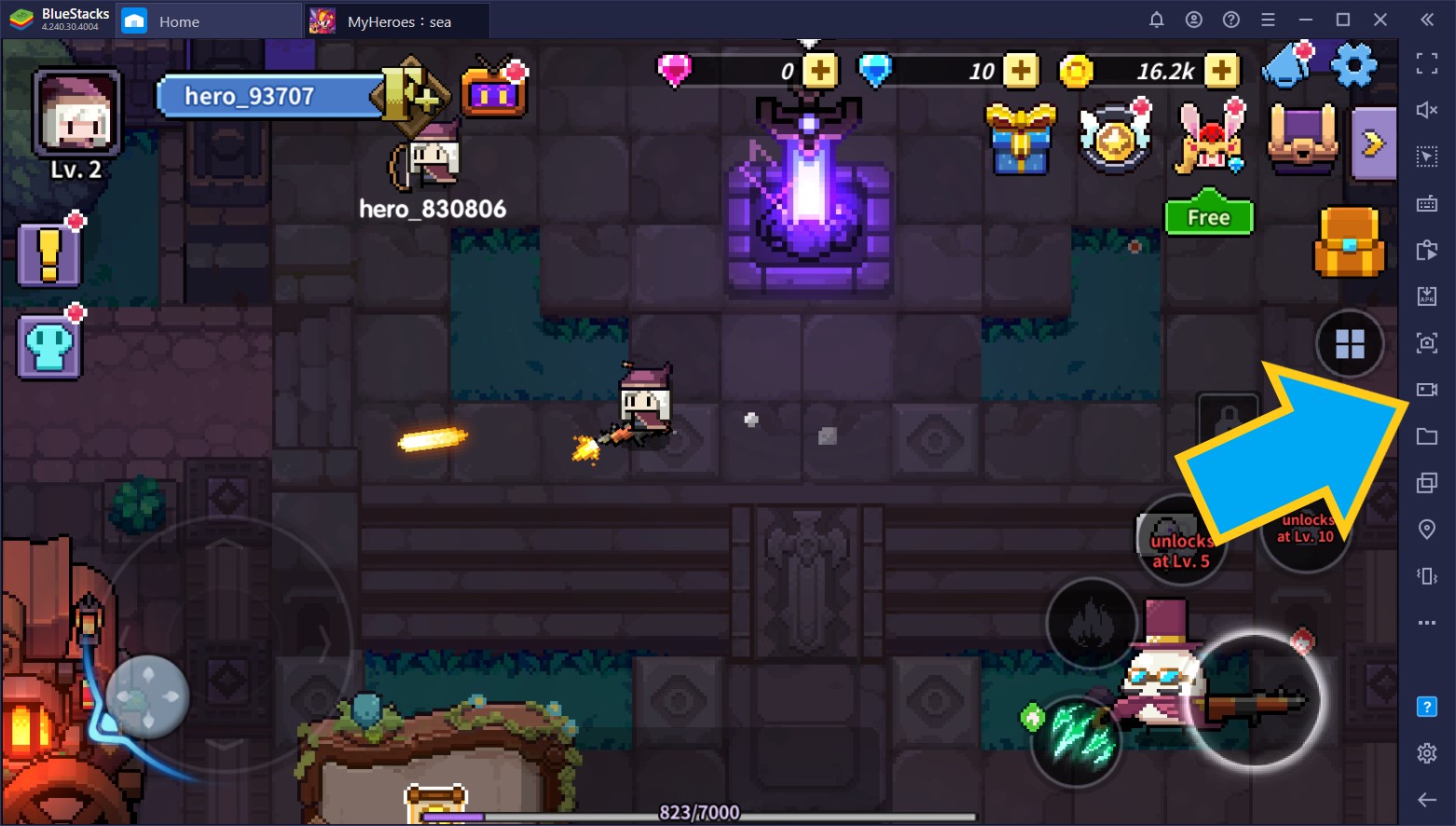 With BlueStacks, being a content creator for your favorite mobile games has never been easier. And speaking of which…
Broadcast Your Footage Easily With 'Streaming Mode'
While creating compelling content is a great way to grow your audience as a creator, Streaming is a completely different matter. Regardless, if you're looking to broadcast your gameplay on your favorite streaming platforms, BlueStacks can also help you by simplifying the process of capturing your game window with any streaming software.
By activating Streaming Mode, you can make your game window pop out from the BlueStacks, which makes it much easier to highlight and capture with apps such as OBS, allowing you to stream your gameplay without too much hassle.
To activate Streaming Mode, all you have to do is enable the feature from the BlueStacks burger menu on the top right. While the mode is active, you'll be able to play normally, but separated from the BlueStacks panel. Regardless, you can still press the buttons on the panel (or their corresponding keyboard shortcuts) to access features such as the Video Recorder, Keymapping Tool, or other aspects.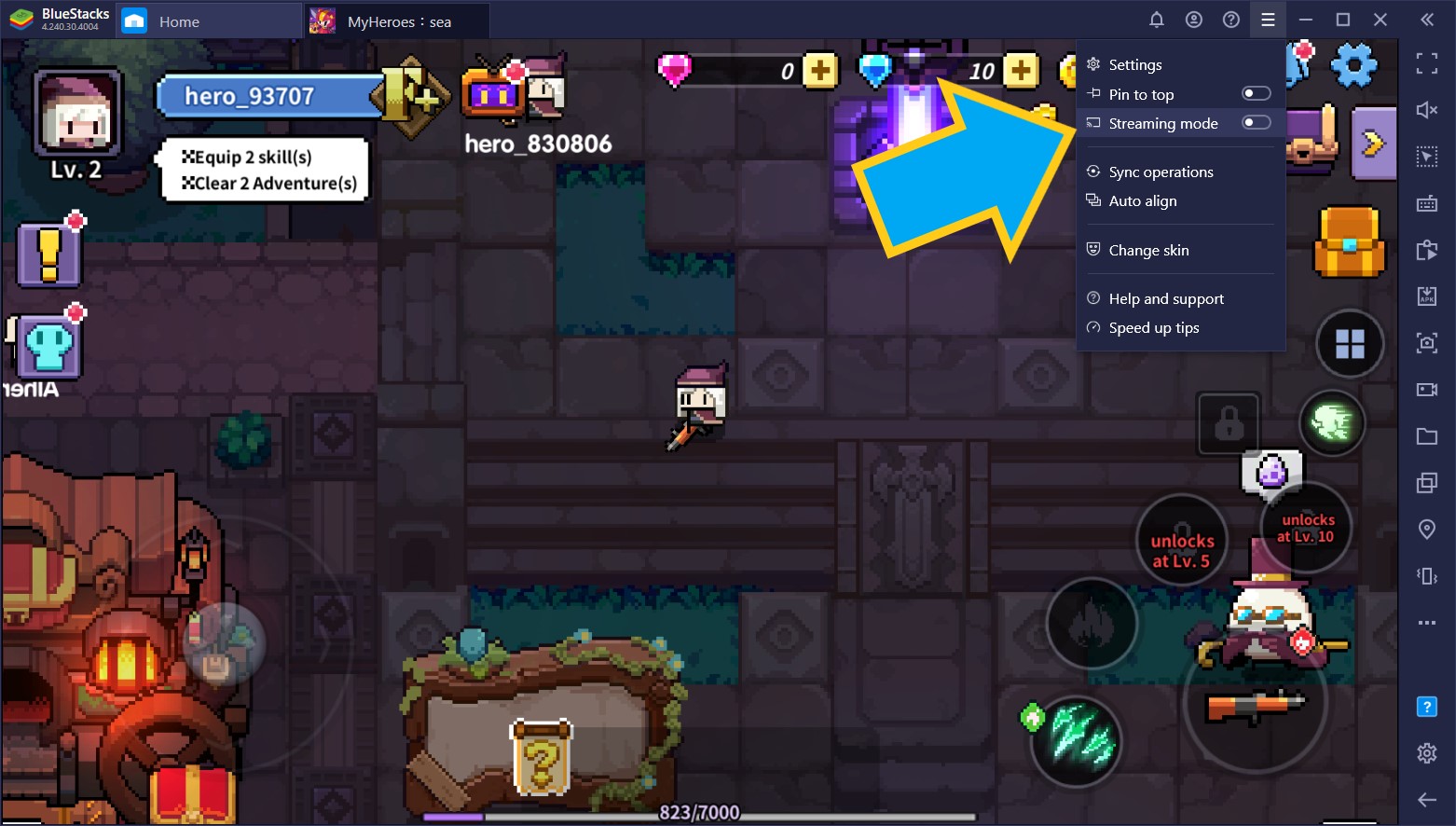 While the ones we mentioned above are some of the most important tools when playing My Heroes on PC with BlueStacks, our Android emulator has plenty of other features that can help to enhance your gameplay experience. What other tools do you use to improve your game when playing My Heroes on PC? We'd love to hear your thoughts in the comments below!