Game Guides
How to Use BlueStacks to Enhance Your Experience with myKONAMI Casino Slot Machines on PC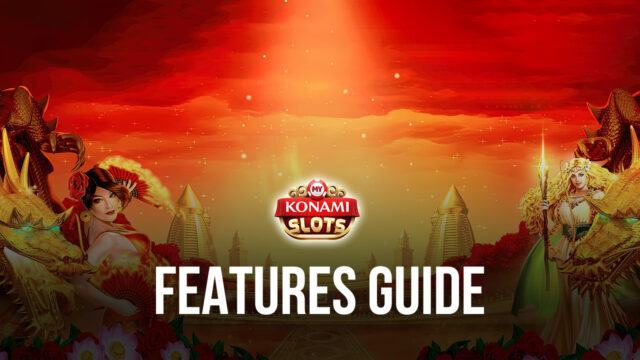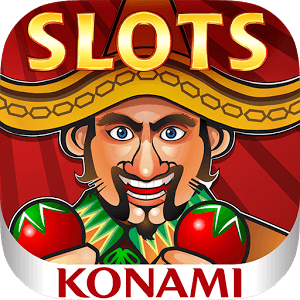 While video slot machines are very convenient to play on your phone, they're even better when enjoyed on your own computer, and from the comfort of your couch or gaming chair. myKONAMI Casino Slot Machines is no exception to this statement as it's one of the most popular casino games for mobile devices out there, with over 5 million downloads on the Play Store, and with over 375 thousand individual reviews giving it an average rating of 4.3 stars.
Despite its popularity, the single biggest flaw in this game is due to the fact that players necessarily have to play this casino game on their phones, since it's only available on this platform—or is it? Through BlueStacks, our Android app player, users can enjoy playing myKONAMI Casino Slot Machines on PC, along with all the benefits that come from gaming on this platform. Some of these benefits include playing on a much larger computer monitor instead of a small phone screen, and with proper mouse and keyboard support instead of awkward touchscreen buttons.
Nevertheless, the above-mentioned are just the inherent benefits that you get from playing any mobile game on PC with an emulator. In BlueStacks' case, however, our Android app player is loaded with a bunch of different tools and features, all of which are designed to significantly enhance your gameplay experience, even far beyond what the most expensive flagship phones could provide. And in this article, we're going to show you exactly how to use our emulator to your advantage when spinning the reels in myKONAMI Casino Slot Machines.
Spin Multiple Reels at the Same Time With the Instance Manager
For many players, most of the fun of video slot machines comes from actually spinning and watching the reels tumble. And while we always delight whenever they land on a jackpot or any other prizes, the simple act of clicking a button and watching reels spin is relaxing and, in a way, cathartic, especially when using digital money and with nearly no stakes, like in this game.
So what's a good way to increase your fun when most of the enjoyment comes from actually spinning the reels? Well, what about spinning MORE reels? While on your phone you're limited to spinning one reel in a single game at a time, BlueStacks gives you access to its Instance Manager feature, which lets you play on multiple instances at the same time, and spin several different sets of reels simultaneously.
To access the Instance Manager, you can simply click its icon on the rightmost BlueStacks panel, or press Ctrl + Shift + 8. On this panel, you'll find a list of your current instances and will be able to see which are running and which are inactive. Also, you'll be able to both launch and close them from here, as well as edit their properties by clicking on the gear icon beside them. Finally, you can also click on the "+ Instance" button on the lower left, and then follow the instructions that appear on-screen in order to create new instances.
You can create as many instances as your PC can handle, keeping in mind that each requires its own CPU and RAM allocation to function correctly. In other words, the more instances that are running, the more resources you'll need to maintain them.
Once all your instances are created and running, simply follow the steps on our myKONAMI Casino PC setup guide to install the game on each instance, which in turn will let you access the game on multiple accounts at the same time. Just remember to link a different and unique Google account to each instance, or else you'll be booted out of the game on one instance when you try to login with the other, and vice versa.
Streamline Playing on Multiple Instances With the Instance Sync Tool
For some users, part of the enjoyment of playing on multiple different video slot machines at the same time is when you can go to each and manually spin the reels, watching as they all tumble and, with luck, land on prizes—bonus points if you get prizes on multiple slots on the same roll. However, those who are aiming to keep things simple might enjoy using the Instance Sync tool, through which you can synchronize the actions you perform on one of your instances, across all other active BlueStacks windows.
The way the Instance Sync feature works is that, when activated, every click, swipe, and button press you perform on the main instance, is replicated with 100% accuracy on every other active instance. In other words, if you click on "Spin" on your main account while all the other instances are synced up, you'll automatically spin the reels on every single account, with just one click.
To access the Instance Sync tool, you simply need to press Ctrl + Shift + 9, or click on its icon on the rightmost BlueStacks panel. If you're running multiple instances, you should see a list of all of these on the Sync panel. In this sense, by selecting the instances you want to sync up, and then clicking on "Start Sync", you'll start synchronizing all your actions, which lets you play on all your accounts, without the hassle of individually clicking on each.
BlueStacks gives you all the tools you'll ever need to not just enjoy myKONAMI Casino Slot Machines on PC, but to get the best experience with what could be one of the best video slot games on the market.