Game Guides
How to Play Mythic Heroes: Idle RPG on PC with BlueStacks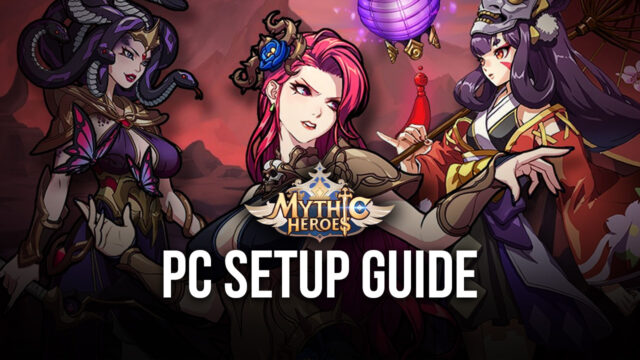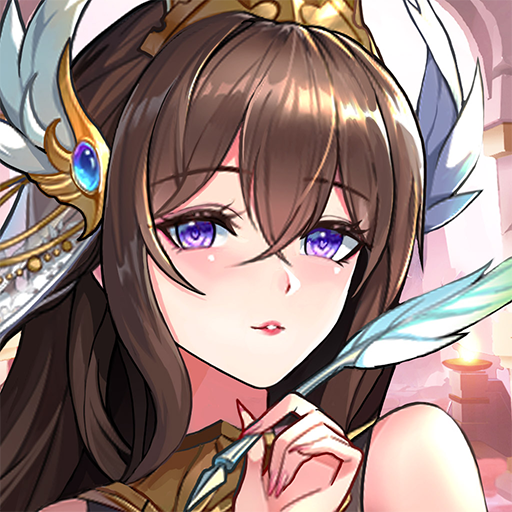 Fans of idle RPGs rejoice, as there's a brand new game on the block, this time in the form of Mythic Heroes.
Now, if you're familiar with the most popular games in this genre, the first thing that will come to mind after trying Mythic Heroes is probably, "Hey, this looks awfully similar to AFK Arena!" And well, that's because the game is actually quite identical, with a similar UI layout, a carbon copy of the combat system, near-equal art style, and basically the same progression mechanics. Heck, even the font is the same as in AFK Arena; that's how identical both titles are.
Still, while Mythic Heroes might feel like a retread of what AFK Arena brought to the table a few years ago, this new game, at the very least, has its own original cast of characters, which players can progressively unlock via the gacha system, and then continuously upgrade by grinding resources and materials. In this sense, you could still get a bit of fun by theory-crafting and building good teams to dominate in the arena and other challenges.
With that being said, as an idle RPG where your characters can easily continue farming and grinding for resources while you're offline, you can benefit a lot from playing Mythic Heroes on PC with BlueStacks. Our Android app player lets you enjoy your favorite mobile games on your computer, which is great for titles like this one, since you can essentially have your team grind automatically while you keep the game minimized to the background, and check back on them every few minutes, without having to actually close and boot the game every time, unlike on your phone.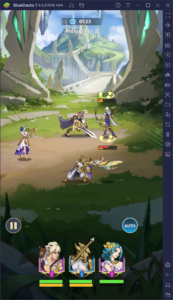 However, while it's quite convenient to have your game easily accessible with a single click, there's more to gain from playing Mythic Heroes on PC with BlueStacks. This is because our emulator is jam-packed with a ton of useful tools and features that can improve your experience. From letting you control everything with your mouse and keyboard, to simplifying and speeding up the reroll process through automation, BlueStacks can significantly enhance your gameplay.
How to Download and Install Mythic Heroes on PC
To start playing this new idle RPG on your computer, follow these quick steps:
Download and Install BlueStacks

on your PC.

Launch the emulator and, once loaded, open the Instance Manager by pressing Ctrl + Shift + 8.

Click on "New instance" on the bottom right, and select

Fresh Instance > Nougat 64-bit

.

Assign enough resources to the new instance for it to run adequately. If your PC fulfills the recommended requirements to run BlueStacks, just assign it 4GB of RAM and 4 CPU cores.

Once done, launch the new 64-bit instance by clicking on the "Start" button beside it in the Instance Manager.

On the new instance complete Google Sign-in to access the Play Store, or do it later.

Look for Mythic Heroes using the search bar on the top-right corner.

Click to install Mythic Heroes from the search results.

Complete Google Sign-in (if you skipped step 6) to install Mythic Heroes.

Click the Mythic Heroes icon on the home screen to start playing.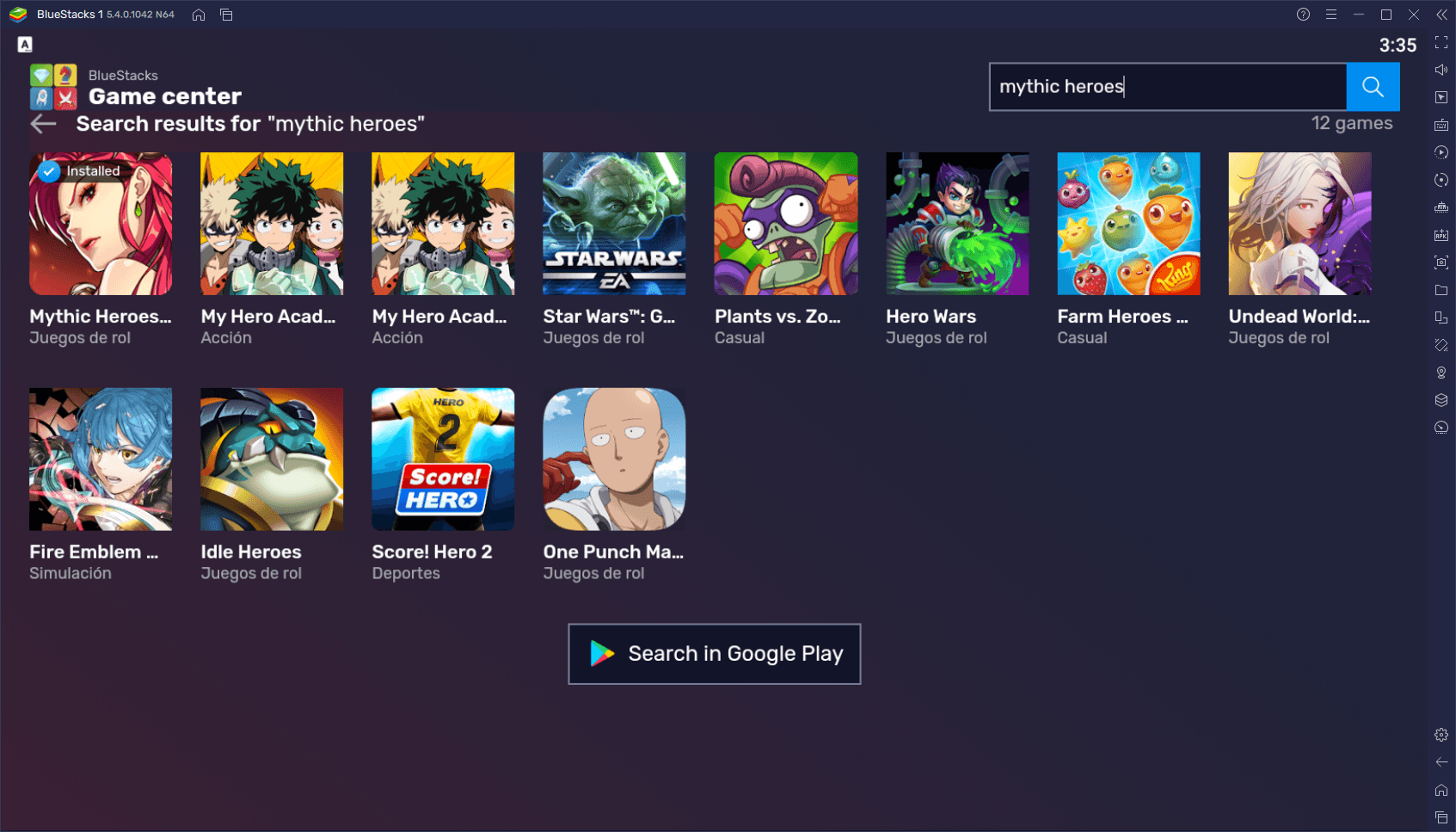 Despite the seemingly lengthy 10 steps, the process actually takes a few minutes to complete. The reason why there are more steps than usual is that Mythic Heroes can only run on 64-bit instances, which is the purpose of the first 5 steps.
Feel free to leave us any questions or concerns about the installation process in the comments below.