Game Guides
Mythic Heroes Reroll Guide – How to Get the Best Characters From the Start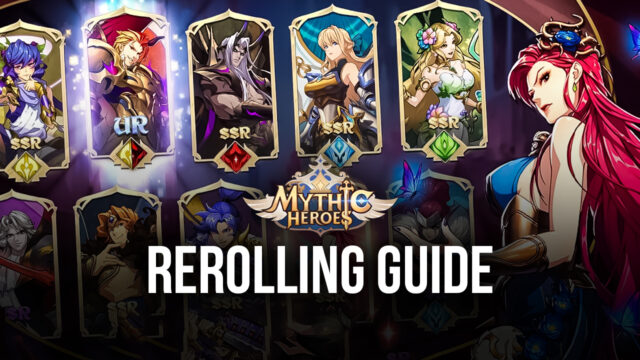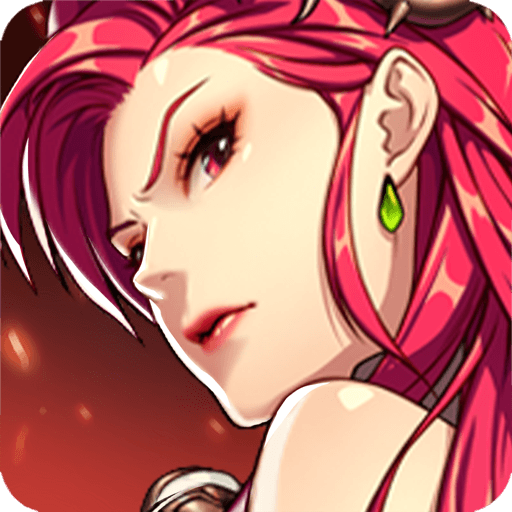 Rerolling is a process that has become quintessential in gacha games, especially for players who don't want to waste any time and get a good head start on the main story missions. This is because games like Mythic Heroes often start out quite easy, but quickly ramp up in difficulty as players progress through the main campaign. And depending on the characters that you've recruited from your first summonings, you could either be stuck in a single level for days, or easily breeze through the missions without any issues.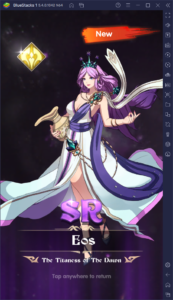 However, recruiting good characters is tough, particularly because the odds of getting high rarity units is very low. In Mythic Heroes, the odds of getting UR and SSR characters are 0.30% and 4.70% per roll, respectively. This means that out of 100 pulls, only 4 will be SSR, and not even one should be UR, the highest rarity. And it goes without saying that paying for 100 pulls is prohibitively expensive, costing a total of 27,000 Diamonds, which adds up to about $500 if you use real-world currency to pay for the Diamonds.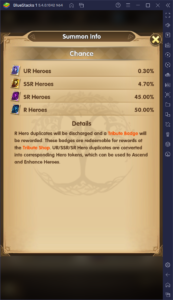 Suffice to say, not everyone will be willing to spend that much on their games. Luckily, this is where rerolling comes in, as it will let anyone recruit the best characters in Mythic Heroes completely for free, and all it takes is some time and patience. And in this guide, we'll show you exactly how to reroll in this game.
What is Rerolling?
As you might know by now, rerolling is the process through which players can summon good characters from the very start of their favorite gacha games, which will give them a massive boost when progressing through the story. The exact process varies by game, but the general outline consists of starting a new game, progressing until reaching the first summonings, which are usually free, and then restarting anew if these first pulls were unfavorable.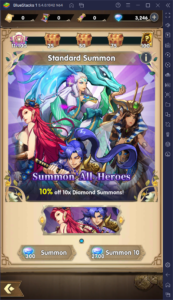 The idea of rerolling is to repeat this process as many times as necessary until the player can get at least one or two ideal characters, usually of the highest rarities. Understandably though, there's no way to know how long or how many attempts this will take, due to the randomized design of the gacha system. Some players can be very lucky and get good characters on the first few runs, while others might be rerolling for days and still have nothing to show for it.
Rerolling in Mythic Heroes
When it comes to Mythic Heroes, luckily, the reroll process is very simple and quick. And since the game has a bunch of different servers, the restarting process is also very quick since you don't really have to delete anything or wait until you can restart.
Here's a step by step breakdown on how to reroll in Mythic Heroes:
Start a new game, logging in as a guest to avoid future problems when restarting.

Progress through the tutorial, up to the point where you unlock the Kingdom feature and gain free control of the game. By this time, you should have already done your first free 10x, which is mostly randomized and only has a few set rewards.

Redeem the few diamonds from the Rookie Log-In, as well as from the Rookie Handbook. This, along with the freebies you got from the tutorial, should give you enough diamonds for 2 more pulls, perhaps even 3 if you got a summon scroll.

Go to the summoner's sanctum and perform your summonings.

Check your results, and if you're not happy with them, restart your progress by switching to another server, by clicking on your avatar on the top left of the main screen, and then on "Servers".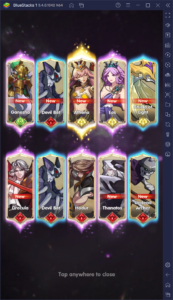 And that's it. The entire reroll cycle takes like 10 to 15 minutes, since you always have to clear the tutorial every single time. Nevertheless, this isn't too bad, considering that you have to do more convoluted methods just to reset your progress in other games. Just remember to bind your account to a platform like Google Play once you get good characters, to safeguard your progress and ensure you don't lose your characters.
Using BlueStacks to Optimize and Streamline Rerolling
Now, while rerolling in Mythic Heroes is quite simple, you might still be stuck attempting for days before you actually get the characters you were aiming for. To prevent this, you could play Mythic Heroes on PC with BlueStacks, as our Android app player not only gives you the best graphics and performance, but also grants you access to a variety of tools to enhance your experience.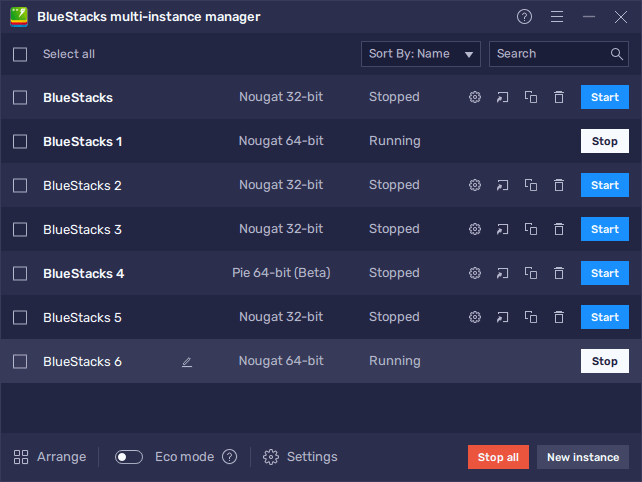 One of these invaluable tools for rerolling is the Instance Manager, as it lets you create multiple BlueStacks instances and play all of them at the same time. In this manner, you could access Mythic Heroes on four different accounts, and reroll on each of them simultaneously. In this sense, instead of being stuck rerolling with a single account and doing a single 10x per cycle, you could be summoning over 40 characters per run. And while we can't increase the odds of getting rare characters per summoning, we can significantly expedite the process by letting you perform more summonings in a shorter period. And once you manage to obtain a few good characters, simply link the lucky account with Google Play and continue gaming using only this account.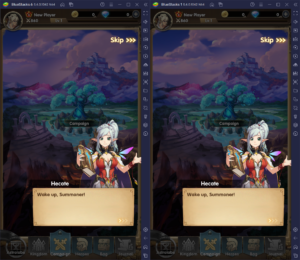 To use the Instance Manager, you simply need to press Ctrl + Shift + 8 at any moment, and then click on "New instance". After going through the short setup process, you'll have a brand new instance ready to go. Simply repeat the steps in our installation guide to install Mythic Heroes in your new instance and start rerolling. You can create as many instances as you want, as long as your PC can handle it.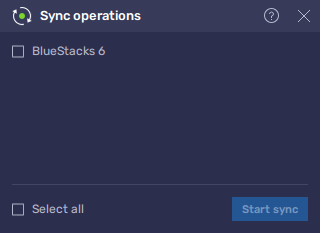 To make things even easier, you can also use the Multi-Instance Sync tool, a feature that, when activated, replicates all the actions you perform on your main window, across all other active instances. In this manner, if you place all your instances on the exact same spot, such as on the game's title screen, and then activate the Sync feature, then you'll be able to progress through the game on all your accounts, simply by gaming like you normally would on your main window, forgoing the hassle of having to progress manually on each instance individually.