Game Guides
The Best Myths of Moonrise Tips, Tricks, and Strategies for Beginners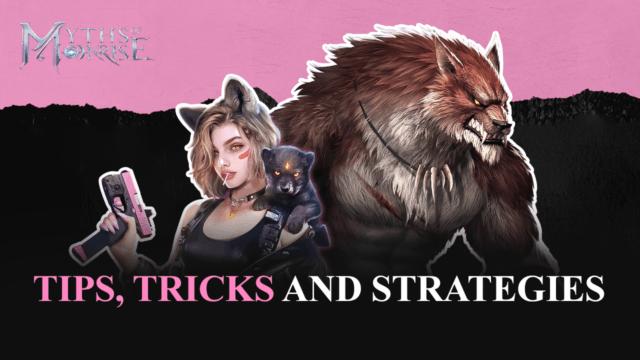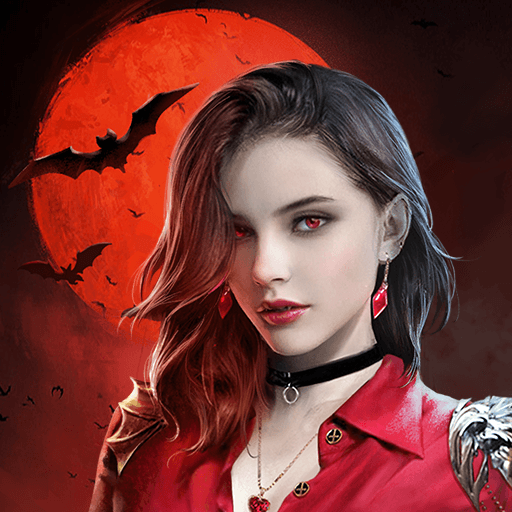 The new Myths of Moonrise match-3 strategy RPG is now out and available for anyone to download. However, while this game plays mostly like Candy Crush in its combat stages, it also has a wide variety of different elements while outside of combat, such as base building, RPG progression, and even troop training and high stakes PvE and PvP on the world map. For this reason, we created a beginner's guide for Myths of Moonrise where new players can learn about the most basic aspects in order to get a good start.
This time around, however, we're going to share a few useful tips and tricks that both newcomers and veterans might find useful for enhancing their experience with Myths of Moonrise.
Play on BlueStacks to Get the Very Best Experience
While this game was designed and developed to be played on phones, players can get the best experience by playing Myths of Moonrise on PC with BlueStacks, as our emulator gives users the best platform to get the optimal experience when playing mobile games on computers. Case in point, BlueStacks lets you play mobile games on your large computer monitor, so that you can always get a much better view of the action at all times. Not only that, but our emulator also gives you full mouse and keyboard support so that you can game with your PC peripherals instead of having to rely on clunky touchscreen controls.
However, all that we've mentioned above are the inherent benefits that come from playing on your computer. When you're using BlueStacks, however, our Android app player also has many powerful tools that will enhance your experience even further. This offering includes the Keymapping Tool, which allows you to customize your control schemes using mouse and keyboard controls; the Instance Manager, which lets you play on multiple accounts at the same time, and the Macro Recorder, with which you can automate repetitive tasks with the press of a button.
This is just scratching the surface of what you can achieve by playing Myths of Moonrise on PC with BlueStacks. Check out our BlueStacks usage guide for this game to learn more about this topic.
Match Tiles That are Directly Below the Targets You Wish to Attack
As we explained in our beginner's guide for Myths of Moonrise, this game has two main game modes: The first being the match-3 battles that play like Candy Crush, and the second being the overworld battles that are more similar to the fights in any typical strategy conquest game. For obvious reasons, the former are the ones that require the most input, considering that you'll need to match tiles to attack the enemy and charge up your special abilities.
When it comes to actually playing efficiently, however, you'll want to always combine tiles that are directly below the enemies you wish to attack. This is because your characters will only attack directly upwards from the tiles that you combine. In other words, if you combine tiles that don't have enemies directly above them, your attacks will pass straight through without hitting anyone.
It goes without saying that, when trying to combine tiles, you should also always try to match the ones that are the same colors as your characters, as these will help you charge their special abilities.
Choose Your Targets Before Using Skills
Speaking of special abilities, this tip is a quick reminder that you can actually aim your abilities and make them hit specific targets. To do so, all you need to do is click on the enemy that you want to attack, which will highlight them. Afterward, any ability that you use will target the highlighted enemy specifically. And in the case of AoE skills, these will be centered around the target, also hitting the corresponding area around them.
Remember to choose your targets correctly to eliminate the bigger threats before the other enemies.
Consider the Elemental Matchups to Exploit Weaknesses
Each hero and enemy in Myths of Moonrise has a different "type" associated with it, which in turn will determine their strengths and weaknesses in combat. Each type is weak against one and strong against another, dealing half damage to the former and double damage to the latter. These elements are very important to consider, especially if you're having troubles beating a specific stage.
There are five different elements in the game, each with a specific color assigned to it. These types are Werewolves, Wizards, Vampires, Demon Hunters, and Demons. Make sure to study carefully the strengths and weaknesses of each one when putting together your team.
Always Keep Your Troops Gathering From the Map
While Myths of Moonrise has a ton of match-3 gameplay, it's also a strategy conquest game with lots of city building aspects. This means that, just like in similar games like Rise of Kingdoms, you'll need to gather lots of different resources in order to progressively build and upgrade your buildings, and develop your settlement with new structures.
The problem with gathering enough resources, however, is that the buildings that are constructed specifically for this purpose often won't produce enough of these, and you'll have to look elsewhere in order to keep your storehouses full and your city in constant development. Luckily, one easy way to score additional resources is by sending out your troops to gather from the collection points in the world map. This process takes a few minutes per trip, and you'll always have to re-send them manually as soon as they get back, in order to optimize your gathering uptime.
Keep in mind that you can also play on BlueStacks to gain access to the Macro Recorder, a feature that lets you automate this task and send out your troops to gather indefinitely, with just the press of a button, which is just one of many reasons why you'd definitely want to play on our emulator.
Constantly Train New Troops
Myths of Moonrise is all about survival of the fittest, and if you want to survive and avoid getting stomped, then you'll want to keep your defenses strong at all times. The best way to do this is by constantly training as many troops as your military buildings can provide, which is something that could require constant monitoring and attention, and is also something that the Macro Recorder can help you with. And as an added side bonus, the larger your armies, the more resources you'll be able to gather per trip, which is just another big reason why you should always be growing your armies.
If you're just starting out, we strongly suggest completing the story missions as fast as you can, since this will give you access to more buildings, including the military structures in which you can train different types of troops.