Game Guides
Myths of Moonrise on PC – How to Get the Best Experience Using Our BlueStacks Tools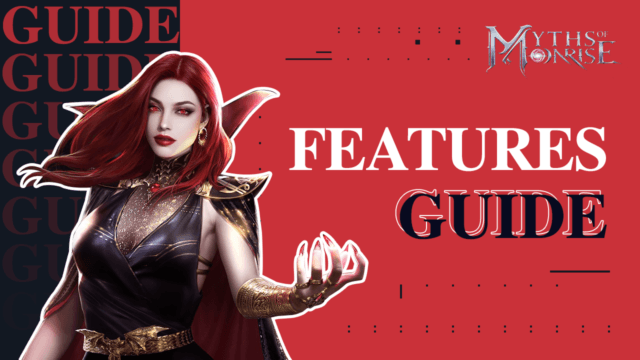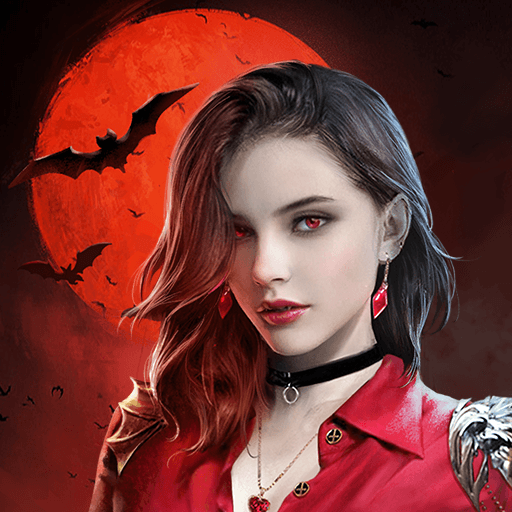 Myths of Moonrise is a new match-3 RPG for mobile devices developed by StarFortune. However, players can get the best experience with this game by playing Myths of Moonrise on PC with BlueStacks, thanks to all the features and benefits that our Android app player offers. For this reason, in this brief guide, we're going to give an overview of some of the best BlueStacks features for playing this game on your computer, as well as how to set them up and get the most out of them.
Maximize Your Frame Rate and Graphics With a Few Tweaks
Despite featuring mostly 2D assets for its UI and combat visuals, Myths of Moonrise actually has adjustable graphical settings, which affect mostly the frame rate of the game. In other words, while the game will look similar in terms of quality regardless of the device on which you're playing it, you can actually adjust its frame rate settings in order to make it look more or less smooth. However, if you're playing on your phone, setting your performance to the maximum frame rate might lead to your device overheating, and to your batteries draining at an accelerated rate.
If you're playing Myths of Moonrise on PC with BlueStacks, however, you don't really have to worry about battery drainage issues, and can always get the best performance, on top of the best visuals on your large computer monitor. Nevertheless, to achieve this balance of graphics and frame rate, you might need to do a few tweaks both in-game as well as to your emulator. To this end, we've decided to write a simple step-by-step breakdown of the process:
Go to your BlueStacks settings, and navigate to the "Performance" section.

Set your emulator to use 4 CPU cores, 4 GB of RAM, and the Performance mode to "High performance". Finish by setting the frame rate on the FPS slider below to at least 60, and click on "Save changes" on the bottom right.

Launch Myths of Moonrise and go to the in-game settings by clicking on your character avatar, and then on the gear icon.

Set your Refresh Rate to "Very High", and continue playing normally.
With these steps, you'll be getting the best graphics when playing Myths of Moonrise, without having to sacrifice performance so that your phone doesn't overheat.
Optimize Your Combat and Building Controls
While the brunt of the gameplay in Myths of Moonrise takes place in levels similar to Candy Crush, you will still spend a lot of time in your settlement working to make it grow, as well as recruiting more heroes to your cause.
These gameplay elements take place across a wide variety of menus, and you'll have to tap and swipe all across the screen to navigate through all of them if you were playing on your phone. However, since you're playing on BlueStacks, you can use the Keymapping Tool to create control schemes using your mouse and keyboard, which will let you navigate through menus using key shortcuts, just like a PC RTS game.
You can access the Keymapping Tool by pressing Ctrl + Shift + A while in-game which will pop open the Advanced Editor component of this tool. On this screen, you can check your current bindings, modify them, delete them, or even add new ones to the game by dragging them from the panel on the right and dropping them wherever you need them. We recommend adding some shortcuts to the most common menus, as well as to your character portraits in combat so that you can use their skills simply by pressing the corresponding button on your keyboard.
Once you're done tweaking your controls, remember to click on "Save changes" on the bottom right to close the editor and go back to the game with your new control scheme.
Experiment With Different Heroes by Playing on Multiple Accounts
While Myths of Moonrise is mostly a match-3 game, you still need to unlock and upgrade a variety of heroes in order to actually defeat your enemies. This is because every time you match tiles on the board, the characters that are directly underneath the section that you matched in will attack the enemy. The idea here is to match the correct tiles to make your characters attack until the enemy is completely defeated.
However, while you're matching tiles and attacking, your enemies will also be fighting back and damaging your heroes. This means that you need to give some thought to your formation in order to create synergized teams that can defeat any enemy they come across. And considering there are 43 heroes to choose from as of launch, finding the best Myth of Moonrise characters can be a real challenge. Luckily, by using the Instance Manager, you can create as many BlueStacks instances as you want, and use them to play the game on multiple accounts at the same time, which effectively lets you experiment with different teams and formations to find the ones that work best for you.
To use the Instance Manager, you simply need to press Ctrl + Shift + 8 to bring up the instance list, and then click on "+ Instance" to create as many iterations of BlueStacks as your PC can handle. Afterward, by following the steps in our PC setup guide for Myths of Moonrise, you can install the game on each instance and try your hand with different teams and characters.
Whether you're looking to extend your play time by playing on multiple accounts, or want to experiment with different hero setups to see which ones are the best for the current meta, BlueStacks has everything you might need to enjoy Myths of Moonrise to the fullest.
Feel free to leave your thoughts and comments about this game in the section below!