Game Guides
The Best Teams in GODDESS OF VICTORY: NIKKE – Defeat Your Enemies with These Meta Teams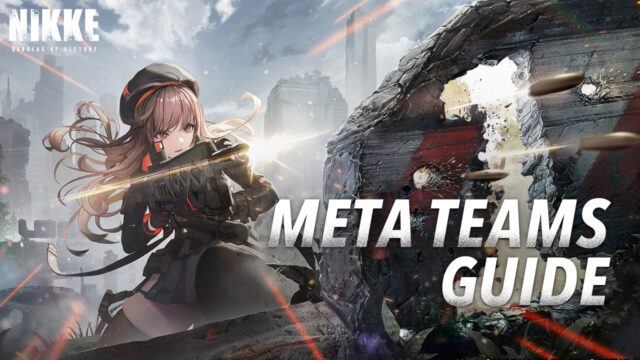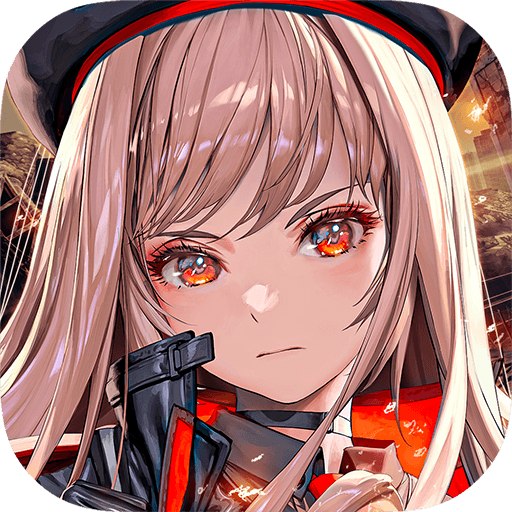 If you're looking for the best teams in GODDESS OF VICTORY: NIKKE, then you've come to the right place. In this guide, we'll be listing a few meta teams that can easily destroy any enemies in this game. Just remember that, even if you have the best characters in this game, you can benefit greatly from playing Nikke on PC with BlueStacks, since our Android app player will let you aim with your mouse and keyboard, and will also give you a much better view of the battlefield at all times.
Without further ado, let's get started!
Team Building Basics
If you've read our beginner tips for Nikke, you'll already know all about this aspect. However, we're going to briefly give a quick reminder to bring you all up to speed before we jump into the actual team recommendations themselves.
In GODDESS OF VICTORY: NIKKE, characters are divided into two main categories depending on their weapon type and their roles. Furthermore, each category can also have Burst Skills of varying levels; from level I, to III. In this sense, the first two categories will determine their type of attack and their usefulness within any given team, respectively. Meanwhile, the latter is important since, by using Burst Skills in succession (I > II > III), you'll activate Full Burst, dramatically increasing your damage for a short duration.
With that being said, it's important to strike a balance between your squad roles; your available weapon types, and the distribution of Burst Skills in your team, in order to get the most out of your characters.
With that being said, here are the weapon types and character roles that you'll find in Nikke:
Weapon Types
Assault Rifle (AR)
Machine Gun (MG)
Shotgun (SG)
Submachine Gun (SMG)
Sniper Rifle (SR)
Rocket Launcher (RL)
Nikke Roles
Attacker
Defender
Supporter
Each weapon type has its own optimum range, as well as fire rate and damage. And in the case of shotguns and rocket launchers, these have the special capability of dealing less damage per projectile, but with the ability to hit multiple enemies at once. Moreover, in the case of shotguns, while each shot fires multiple pellets, you can actually hit a single enemy more than once if they're close enough, which will deal substantial damage to any opponent.
When it comes to Nikke roles, having a balanced squad with three Attackers, one Defender, and one Supporter seems to be par for the course. However, as you'll see when we actually jump into the team recommendations, this is subject to change depending on the specific weapon types and Burst Skills of the Nikke in question, as well as how they synergize with other units. After all, having a high damage weapon like an SMG doesn't necessarily mean that a Nikke does good damage—even weaker Supporter units can be equipped with these weapons.
Last but not least, when it comes to the Burst Skill setup, this aspect is as easy as keeping at least one Nikke of each Burst Level on your squad, which is quite simple to manage since you can have up to five characters on any given team.
The Best Teams in GODDESS OF VICTORY: NIKKE
Now that we got the basics out of the way, we can start talking about the actual topic that most of you who are reading are likely looking to learn about: the meta team formations.
Nikke Meta Team #1
Snow White
Yuni
Liter
Privaty
Maxwell
This team is centered around Snow White, who is currently one of the best Attackers in the game. Yuni is the only other vital part of this composition, since she allows Snow White to charge her burst much faster, and the same applies to Maxwell. Liter, on the other hand, is useful for keeping the team's cover in top shape, while also providing a massive attack boost when she uses her Burst Skill. Lastly, Privaty also provides a significant attack boost when the team enters Full Burst. All these buffs that go towards Snow White essentially let her make short work out of most enemies in the game.
Nikke Meta Team #2
A variation of the previous formation, but with the same concept
t: Stack a bunch of buffs and maximize Snow White's damage output, especially when entering Full Burst. This one has the distinction of adding Volume on top of Maxwell and Snow White, which further bumps up the team's damage output.
Nikke Meta Team #3
This team really can't be considered meta since the characters themselves aren't exactly top tier. Regardless, these units are very easy to obtain from early one, particularly since three of them are readily available from the beginning, and the others are all SR rarity, which have a high chance of resulting from the gacha, at least compared to their SSR counterparts. As such, if you're not looking to reroll in Nikke, then this team might be the one for you.
Nikke Meta Team #4
Maiden
Dolla
Drake
Liter
Sugar
An unorthodox team that revolves around Maiden, an Attacker Nikke with a 10-second taunt. This ability is great for drawing the enemy fire, but since Maiden is an Attacker, she really can't take much punishment unless you add a few good Supporters on your team. This is where Dolla and Liter come into play, as they will help keep your main Attacker healthy so she can continue to tear up the battlefield.
Nikke Meta Team #5
A team consisting of mostly Shotgun users that packs an absolute punch, being able to easily tear through enemy defenses… if they can survive for long enough, that is. Luckily, this team is backed up by Mary, one of the game's top healers, as well as Poli, who can bestow buffs to both attack and defense. The cherry on this cake is Volume, who can also seal the deal with her damage, as well as with her powerful buffs.
What's your favorite Nikke team? Leave us your thoughts in the comments below!