Game Guides
Ni no Kuni: Cross Worlds – A Thorough Guide for Kingdoms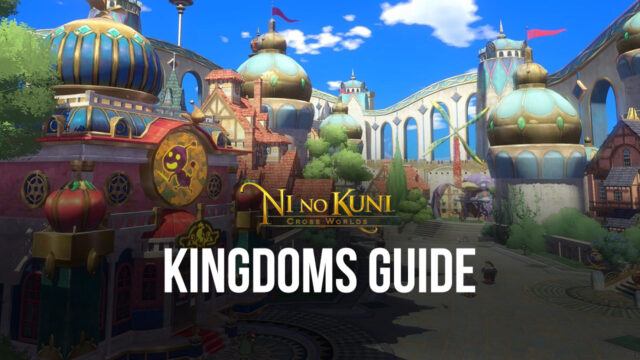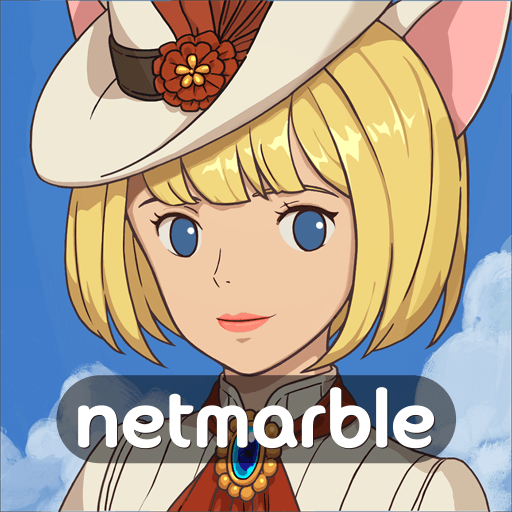 Ni no Kuni: Cross Worlds covers all the aspects an MMORPG title deserves to have which includes the likes of a visually beautiful and thriving online open-world, the usual RPG growth systems to upgrade your characters, a wide selection of classes to choose from and form your own squad, and lastly the vast amount of content which can be played and enjoyed on for hours at a stretch without getting bored. The Netmarble and Level 5 developed title which just saw its global release is a treat to watch and play, especially for die-hard core MMORPG fans and players can experience the most optimized and lag-free experience for Ni no Kuni: Cross Worlds on their PC.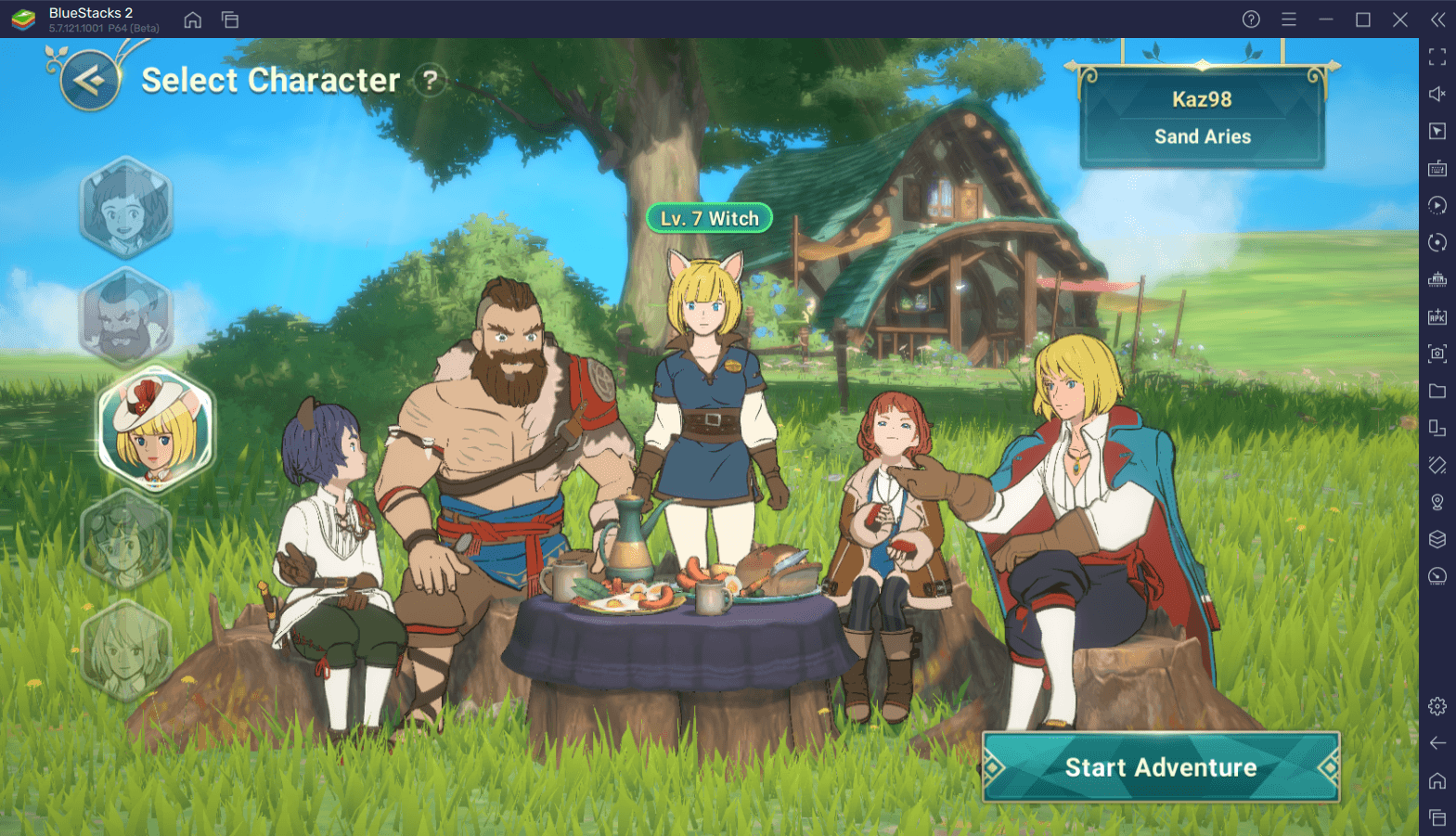 The Ni no Kuni: Cross Worlds storyline takes place in a fictional world of a game called Soul Divers, wherein players role-play as the protagonist chosen to be a beta tester for the said game. Players can imitate their real life in this fictional world and make strong bonds along the way. The world of Soul Divers is also inhabited by tiny creatures called Familiars who possess a hidden strength that unlocks when they are equipped with a character. Speaking of characters, Ni no Kuni: Cross Worlds has a variety of classes to choose from, with each class having its own niche of use and strategic deployment on the battlefield. However, to draw out the negatives, the class system in Ni no Kuni: Cross Worlds does lack the customizability aspect as all the classes are gender locked and their body styles and shapes are fixed. Currently, the game offers the players 5 choices of classes:
Destroyer
Witch
Engineer
Rogue
Swordsman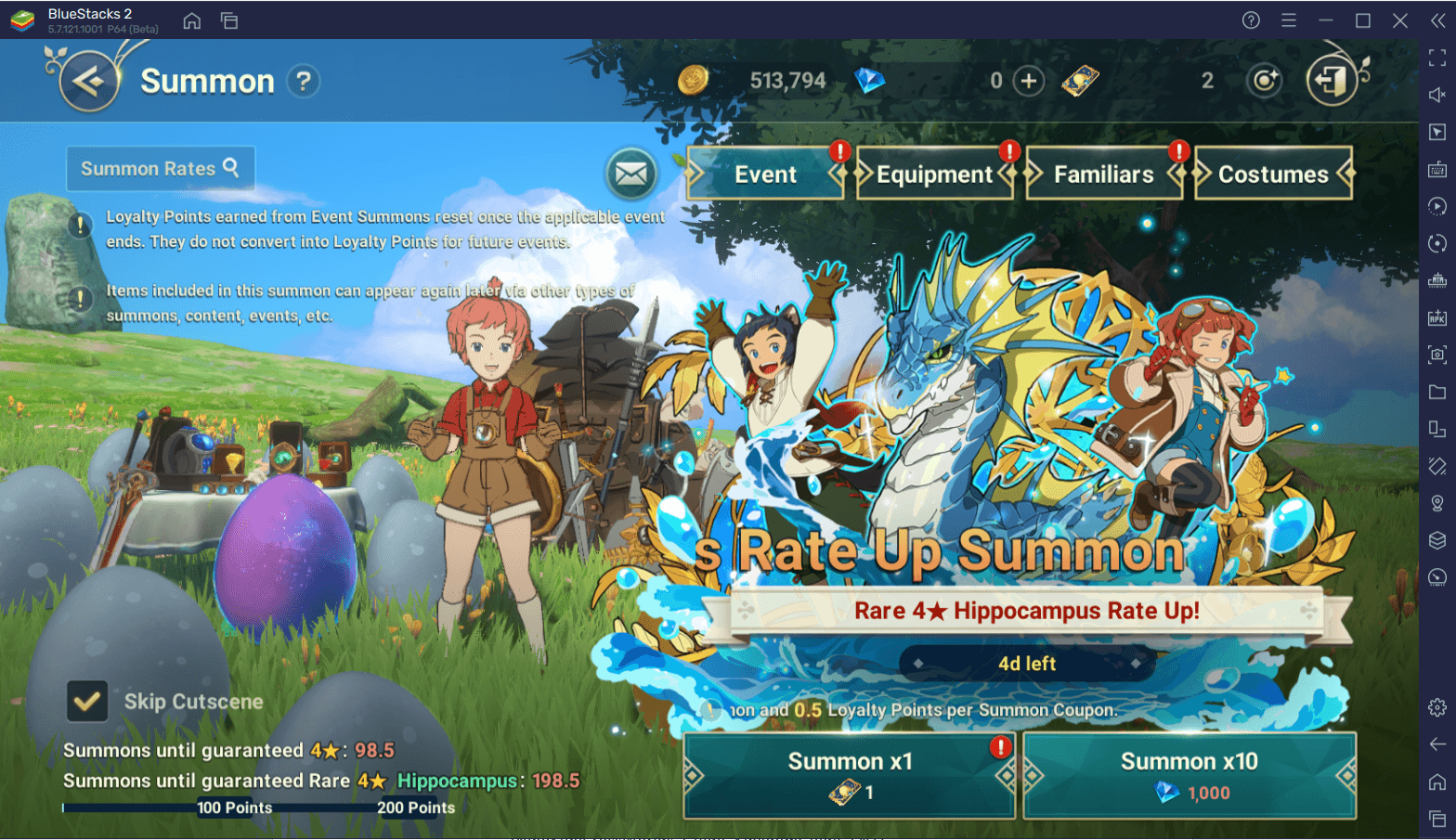 Ni no Kuni: Cross Worlds is a gacha game where players can summon these Familiars which we mentioned above as well as Equipment and Costumes. Costumes do not provide many stats and exist only for the sake of show-off and exclusivity. However, the negative aspect is that the collection of such costumes and accessories does offer some base stats. The gacha aspect of the game plays a major role in enhancing your character and making them stronger. This is due to the difference between base stats in the different tiers of equipment and the rarity of Familiars. This is reminiscent of traditional gacha RPG titles on mobile devices and is prevalent in the genre. To make things easier, especially for the free-to-play player/casual gamer, Ni no Kuni: Cross Worlds does offer a pity system and an immense amount of summoning currency to give a fair chance to all players. Regardless, due to the grindy nature of the game, the players who put in the time in order to hone their skills and complete more quests will always have an advantage over casual players. We highly recommend checking out different tips and tricks in order to get stronger in the game.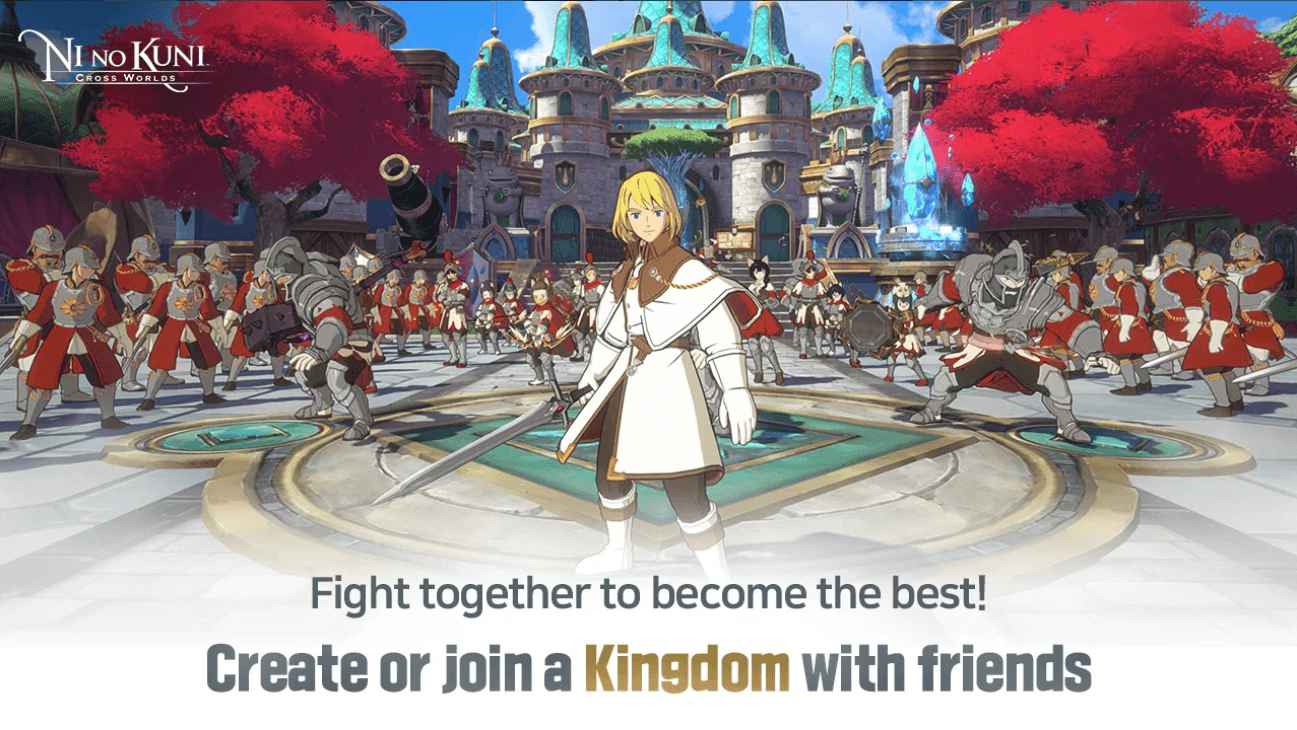 Ni no Kuni: Cross Worlds is a next-generation MMORPG but also takes into account the traditional values of Massively Multiplayer Online Role-Playing Games like interacting with other players as well as playing together to defeat the harder content. These values of socialization have been retained and enhanced in Ni no Kuni: Cross Worlds with the help of Kingdoms. Like every city needs a jurisdiction body or government, Soul Diver's administration tasks are handled by the Kingdom. Each player has a chance to join any Kingdom and climb the rankings in order to become the strongest and largest Kingdom. Consider Kingdoms like Guilds/Clans in other similar MMORPG titles.
In this guide for Kingdoms, we will explain what are kingdoms in Ni no Kuni: Cross Worlds, the different types of game modes related to Kingdom, and the rewards that players can reap through Kingdoms.
What are Kingdoms in Ni no Kuni: Cross Worlds?
Kingdoms, as the name suggests are vast lands in Ni no Kuni: Cross Worlds which exist as the major governing body in Soul Divers. Although, this is a brief description the actual function of Kingdoms is to provide a platform for different players to bond and play together. This includes exploring the vast lands of Soul Divers and participating in the different game modes which are exclusive to the Kingdoms. Kingdoms are like Guilds or Clans in other MMORPGs where players can either create their own Kingdom or join an existing Kingdom and become a part of it.
Players can start joining or creating Kingdoms when they play the game till the main story quest Grade 3 Evermore reputation where they get a quest to talk to Christine and she showcases a tutorial for Kingdoms, explaining their importance in governance over Soul Divers.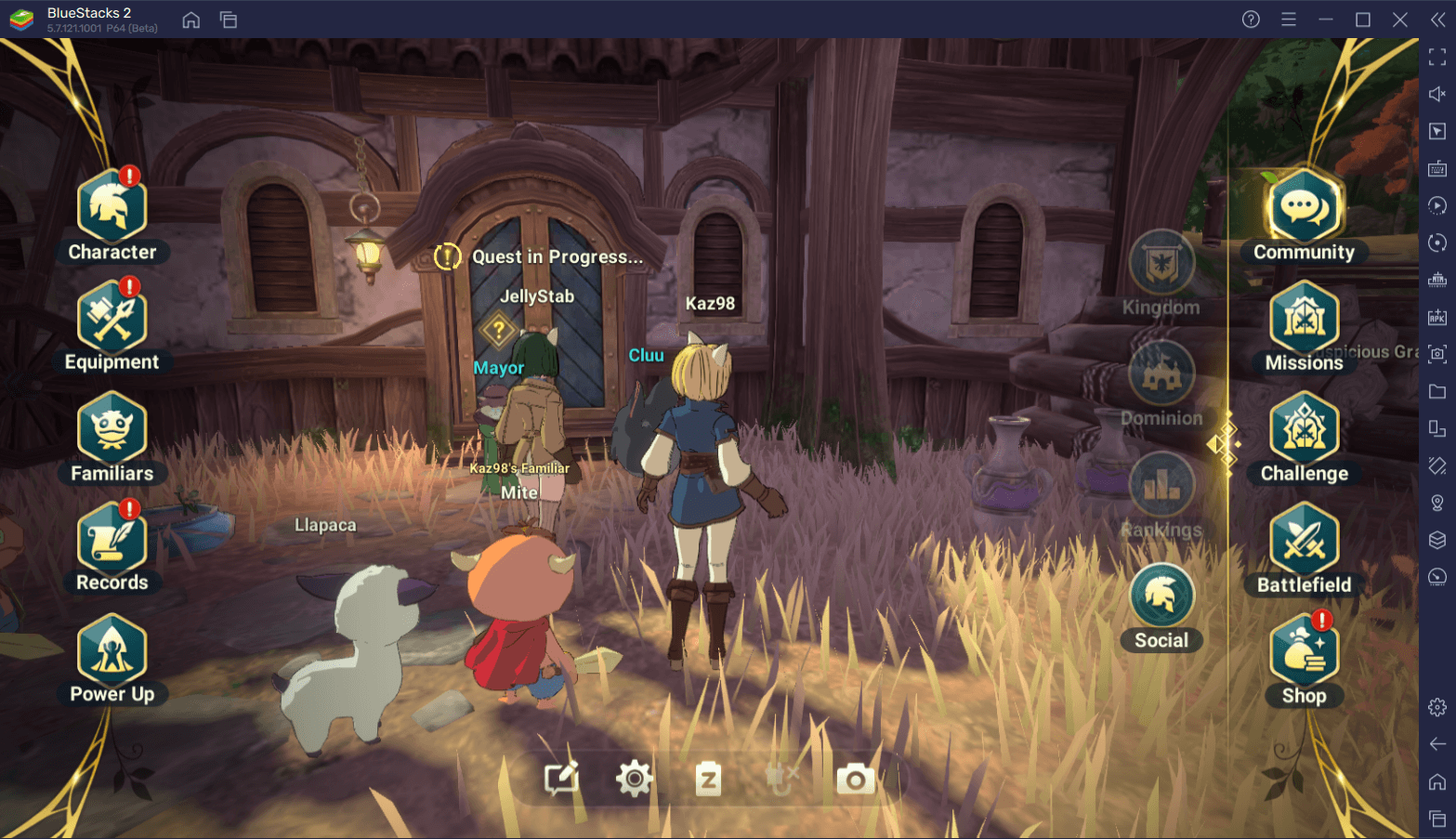 How to Join or Create Kingdom in Ni no Kuni: Cross Worlds?
Players can follow the steps given below in order to access the Kingdom menus and further create or join a Kingdom:
Go to the Community tab which is located on the main menu on the right-hand side.

Click on the Kingdom tab located inside the Community tab.

This will take you to the Kingdom menu where players can see different Kingdoms to join or see an option called "Create Kingdom" through which players can create their own Kingdom.

If players chose to create a Kingdom, they can further invite their friends to join their Kingdom.
Kingdom Game Modes
Like any Guild system or Clan system has different types of quests and game modes that are exclusive to the system, Kingdoms in Ni no Kuni: Cross Worlds also have their own exclusive game modes and rewards which the kingdom members can participate in and avail. Players can take part in the following game modes:
Kingdom Defense

– Kingdom Defense is a PvE-based game mode where the demons have attacked your Kingdom and the members must assemble and fight together to defeat them. This is a very simple and straightforward game mode where hordes of enemies spawn wave by wave and players slay them. The difficulty of the monsters is adjusted according to the tier of Kingdom Defense the Kingdom wishes to participate in. The rewards can be previewed according to the tier with the lowest tier getting the lowest possible rewards while highest tier getting the highest possible rewards. Players can also see the element of enemies for the current week in order to strategize effectively and deal the most damage. Players get rewarded individually as well as through overall Kingdom rewards.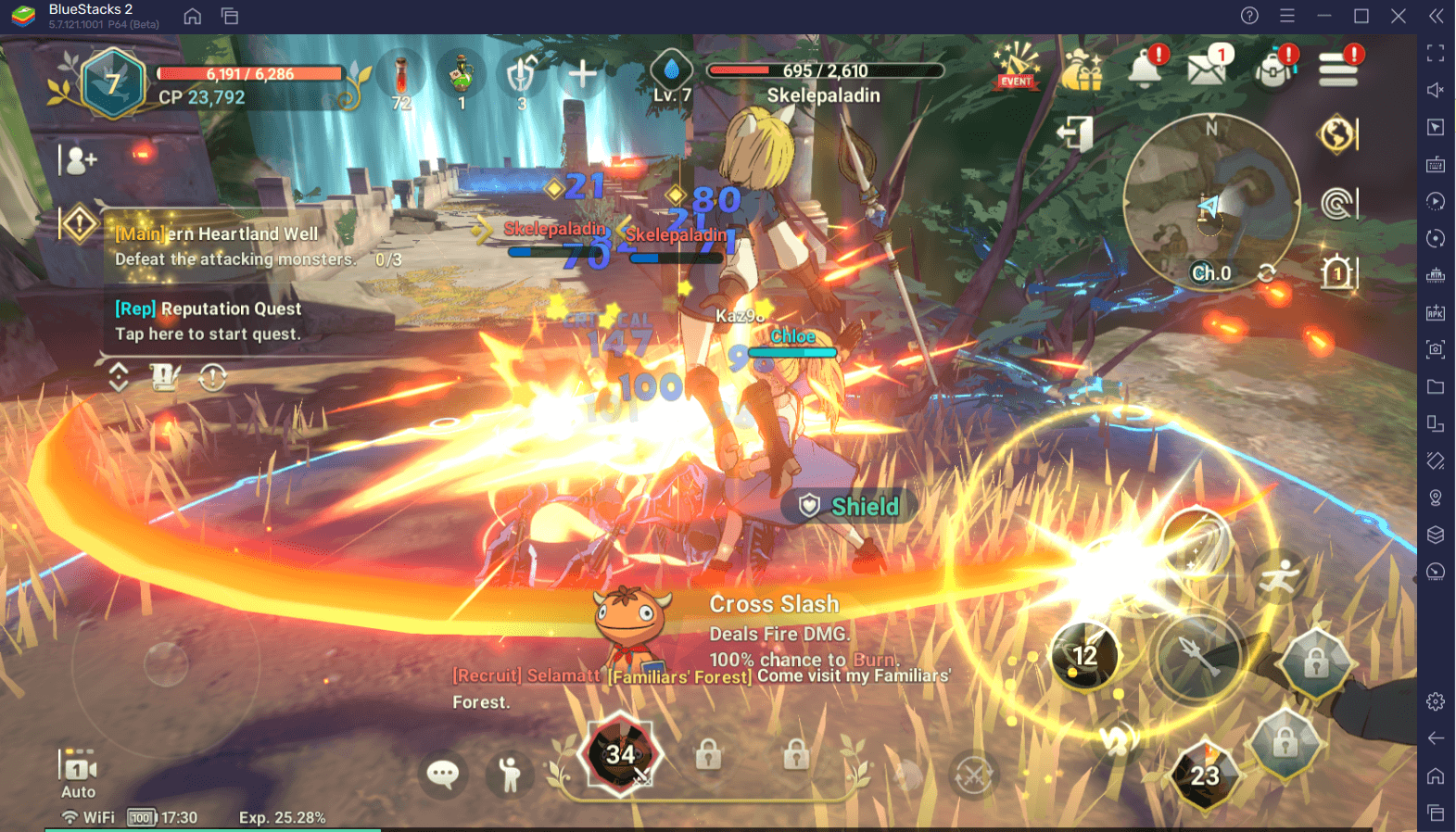 Kingdom Invasion

– Kingdom Invasion is the PvP-based game mode where 2 different Kingdoms and their members fight against each other in an inter-kingdom battle on the same server. Players can set up an attack formation and defense formation and one single Kingdom member cannot be part of both the formations. Hence, players have to devise strategies to win these wars and earn a hefty amount of rewards and boasting rights.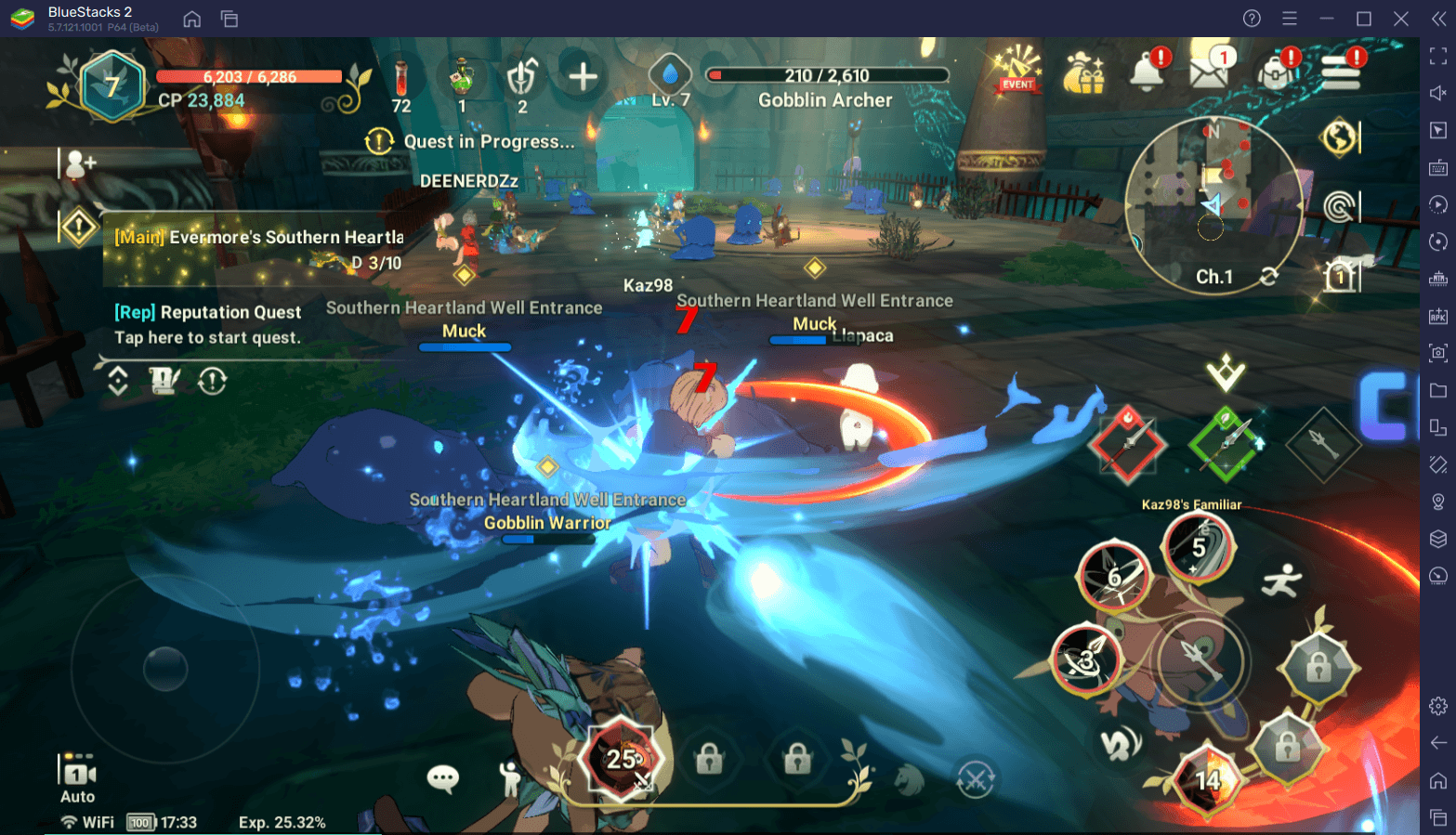 Relic Wars

– Relic Wars is a PvP based game mode where 2 different Kingdoms battle each other in a real-time fashion to take control of strategic points on the map. Players are taken to a different instance where only the participating Kingdom members are allowed to reduce the distractions. These are large-scale wars where players can demonstrate their skills and combat aptitude.
Kingdom Capitol
Just like any city requires a head of governance or governing body, Soul Divers is no different and this role is fulfilled by the Kingdom Capitol. The Kingdom Capitol has complete authority and power over the server whose Capitol it is. All players on the server are affected by the rules and decisions made by the Kingdom Capitol. The position of the Kingdom Capitol is taken by that Kingdom which is ranked Number 1 in the Kingdom ranking system. This can be achieved by amassing a large number of victories in the PvP game modes on the particular server. These rankings are calculated server to server and not overall. If players do not see the current Kingdom Capitol fit for rule and are frustrated by its policies, they have no other choice but to take the spot from them by overthrowing them in true medieval fashion.
Many players might be left unsatisfied with their current Kingdom and plan to leave it in order to gain better opportunities in other strong Kingdoms.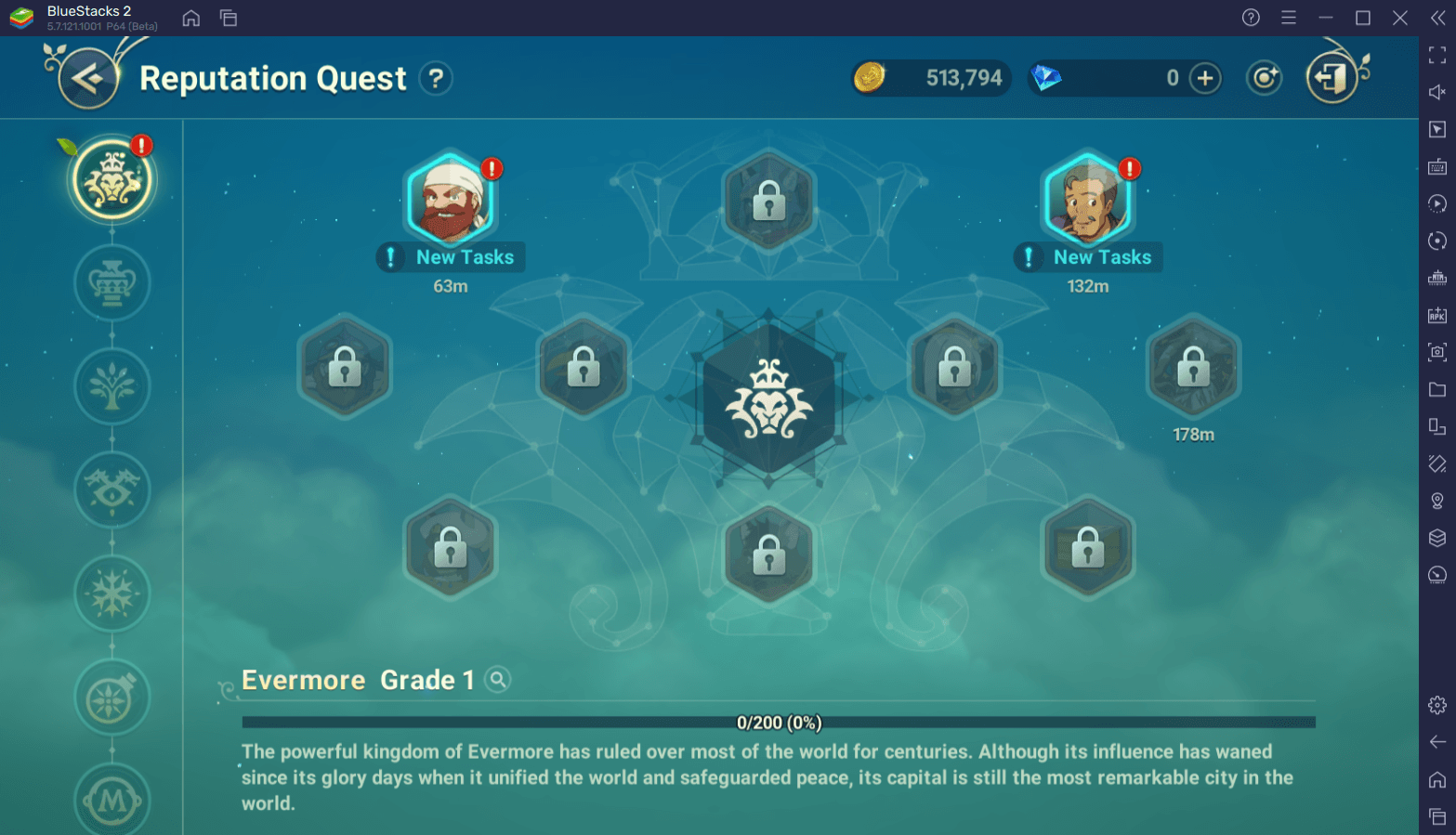 Here are the steps to leave your Kingdom in Ni no Kuni: Cross Worlds
:
Go to the Community tab which is located on the main menu on the right-hand side.

Click on the Kingdom tab located inside Community tab.

Click on the gear button which is denoted by settings.

Go to leave -> Type "Leave Kingdom" in the box given after to successfully leave your current kingdom

Players will have no time restriction and can instantly join or create a new Kingdom.
Playing Ni no Kuni: Cross Worlds on a bigger screen of your PC with your keyboard and mouse via BlueStacks for a smooth and optimized gameplay experience is recommended.