Game Guides
Beginner's Guide for Noah's Heart – Tips, Tricks, and Strategies For Getting a Good Start in This Brand New Mobile MMORPG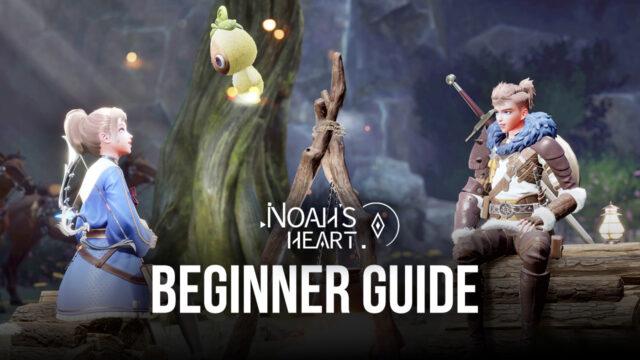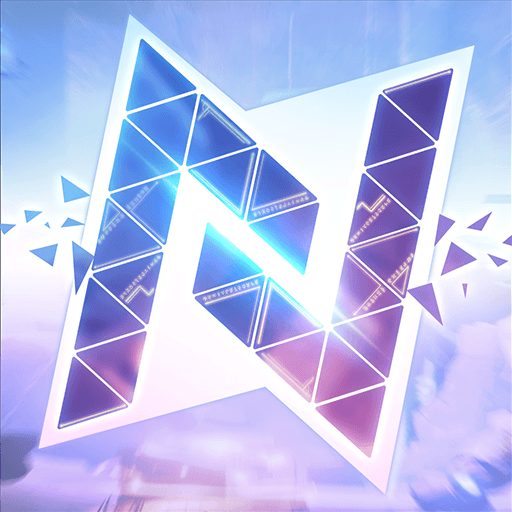 After a couple of years of waiting since its first trailers were revealed, Noah's Heart has finally been released, at least in a few regions of the world, letting players download and install it, and start exploring the world that the team at Archosaur Games have prepared for us. And in this regard, we can say right off the bat that it was definitely worth the wait, as Noah's Heart definitely delivered on the promise of not only bringing us a MASSIVE, seamless open world to explore, but also an engaging and thrilling combat system, as well as many different game modes and elements to discover during our travels.
Noah's Heart is developed and published by the same team behind Dragon Raja, another awesome mobile MMORPG, which means that the expectations for this title were quite high. Luckily, this game does not disappoint, especially if you're looking for an immersive RPG experience with tons of interactable elements and many different ways to play it. However, due to this same variety and complexity, Noah's Heart can be a bit difficult to get into, particularly if you're used to other MMOs with auto-combat and auto-questing, in which you can just go AFK and let the game play itself.
With that being said, this article is meant to serve as a beginner's guide for players who are new to Noah's Heart and want to get the best start. In the following paragraphs, you'll find a rundown of the game's basic features and systems, as well as some tips and tricks on how to start on the right foot.
Character Creation and Class Selection
Like with many other mobile MMORPGs, Noah's Heart begins with a character creation screen where you can completely customize the avatar that you'll be controlling for the entirety of your time in this game. Impressively enough, the creation system has a veritable ton of customization features and lets you create truly unique characters. In this sense, if you like standing out in your online games, then Noah's Heart gives you all the tools you need to achieve this purpose.
Once you're satisfied with the character you've created, you can proceed to the next step and choose your weapon. There are four different weapons to choose from in this game: The sword and shield, dual blades, polearm, and bow. It goes without saying that your choice here will greatly affect your approach to combat. However, you don't really have to think too much about it since you can freely change your weapon later on once you find others. We recommend simply choosing the one that conforms to your desired play style or appeals to you the most:
Sword and Shield:

A balanced option between attack and defense. Allows for a flexible and fast play style.
Dual Blades:

Even faster than the sword and shield, and much more offense-oriented, though somewhat harder to master.
Polearm:

Long range and sweeping strikes make this specialized weapon ideal for engaging against multiple enemies, though it's also great for hit and run tactics against tougher enemies.
Bow:

The safest weapon choice as it lets you engage from long distances. It's also quite flashy like all the others, if you're into that sort of thing.
After creating your character and choosing your initial weapon, you'll be ready to start the game.
Welcome to Planet Noah!
After a short scene where you're introduced to Ave, a mysterious but charming virtual guide, you'll be thrust into Noah, the planet where this game takes place. You'll awaken in a shrine of sorts, with a pedestal where you'll find your weapon. To get out of here, just follow the path straight ahead until you reach a large opening where your first enemy awaits. Don't worry too much about the difficulty since this is just a tutorial battle. However, you will want to pay attention to the combat explanation since Noah's Heart HAS NO AUTO-BATTLE. As such, you'll always need to take control and defeat your enemies manually.
Getting used to the combat in this game is pivotal for your success. In this sense, it's not just about mashing the attack button, but also about dodging the enemy attacks by moving out of the orange zones when the boss is charging up. As long as you keep evading and attacking, you should defeat your first enemy before long.
Once you're out of the combat tutorial, you should follow the story events to get an introduction to the world. As it turns out, your character is a complete amnesiac and doesn't know anything about who they are or how they got there, which is a convenient excuse to give you, the player, a tutorial on how things work on planet Noah. Your journeys through the main quest will take you to the first settlement in the game, where you'll be taught most of the basics, including the Phantom system. This is where you'll also unlock your first mount, as well as your first off-hand weapon, which can be either a crossbow or a throwable dart.
Planet Noah is one of the main selling points of the game, as it features over 7 different biomes, as well as a dynamic day/night cycle to make exploration as immersive as possible. However, the real treat comes from the fact that this world is completely seamless, and you can explore any and every zone freely, without any transition screens. Moreover, you'll also gain a variety of tools to help in your exploration, such as a grappling hook, as well as many different ways to jump and glide through the sky.
The Phantom System
Though you're limited to playing with your main character at all times, Noah's Heart has a Phantom system that lets you recruit a wide variety of characters for your player to possess, which is essentially the same as "equipping" them to your avatar. Once possessed, your character will inherit the potentials of the selected phantom, including their stats, as well as their unique abilities, granting additional ways to engage and defeat anyone that stands in your way.
Aside from the ones you get from the story, phantoms are obtained by randomly summoning them using special currency, which makes Noah's Heart a gacha game as well. You'll be spending some of your time completing challenges and grinding to get the currency for summoning.
In the overworld, your phantoms won't make an appearance—you can only equip them to gain their buffs and skills. However, in dungeons and when tackling certain challenges, your phantoms will manifest physically to help you fight and complete the stages.
Tons of Life Skills and Chill Vibes
While combat and exploration are important aspects of Noah's Heart, it's not even remotely the only things that you can enjoy in this game. In fact, just like this game takes place in an enormous, seamless, living, and breathing world, it also has many ways to pass the time and really get to immerse yourself in its beauty. Case in point, Noah's Heart has a wide variety of side activities that you can engage in, including fishing, mining, gathering, photography, animal taming, crafting, bug catching, hunting, and village development, to name a few. You'll unlock these as you progress through the game.
This game is not just an adventure where you're at the center of the events, but it's also a life simulator of sorts, where you can pass the time doing whatever pleases you. You can even forget about the story if you don't want to play it, to a certain extent, and just focus on chilling and relaxing while building up settlements, gathering materials, crafting clothing, fishing, and mining for resources, or simply just hanging back and photographing Noah's most remote locations and sights.
And as you run around engaging in all sorts of hijinks, you'll probably meet other like-minded players along the way, and maybe even make a friend or two to group up with and enjoy everything that Noah's Heart has to offer.
Whether you're looking to enjoy thrilling adventures as you uncover the mystery behind your identity and purpose in Noah, or you simply want to lay back, relax, and enjoy the natural beauty of the planet, as well as engage in a variety of life skills and other activities, the choice is yours. Noah's Heart gives you complete liberty to do what you want.