Game Guides
Park of Monster – The Best Tips and Tricks for This Match 3 Game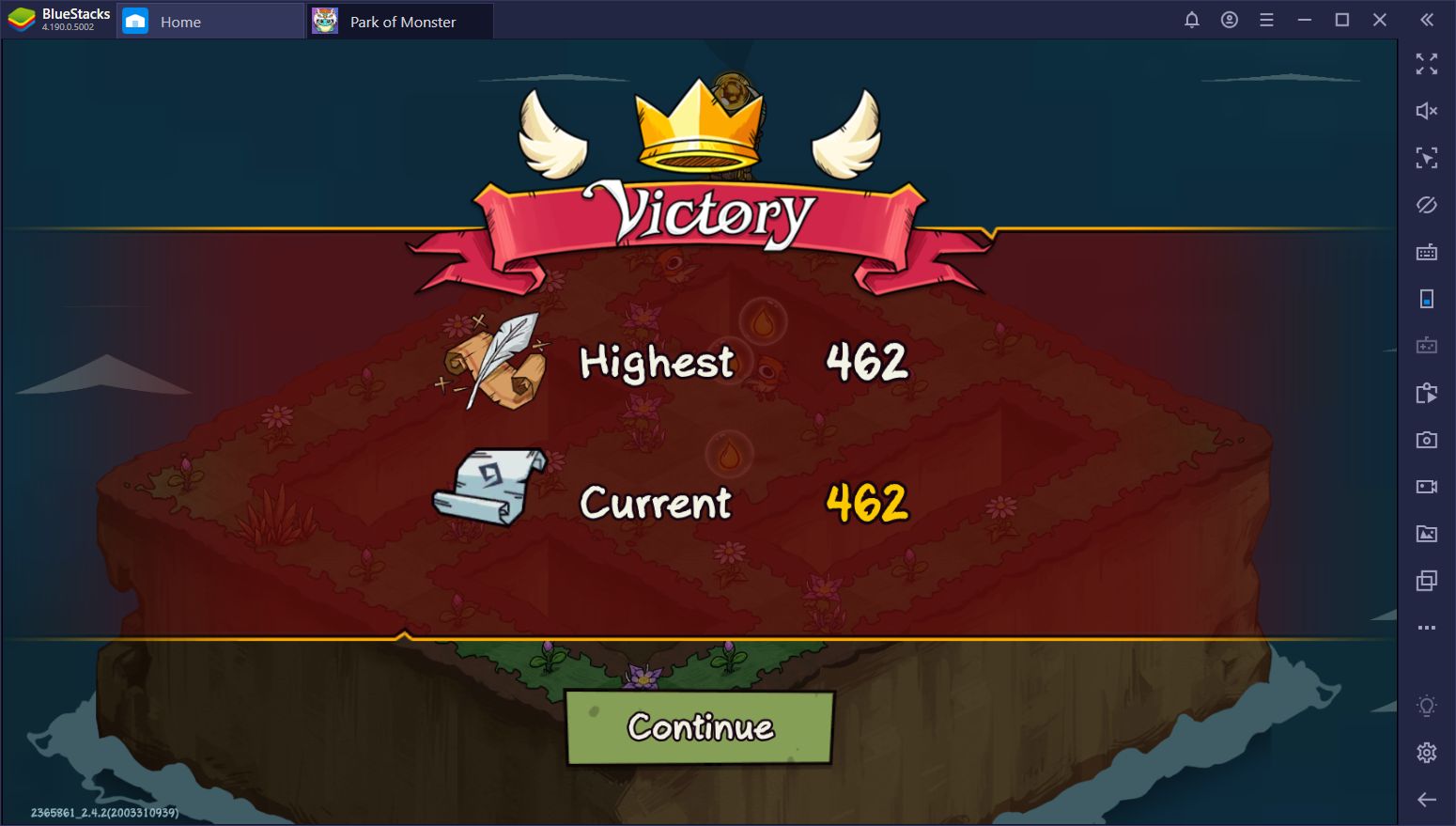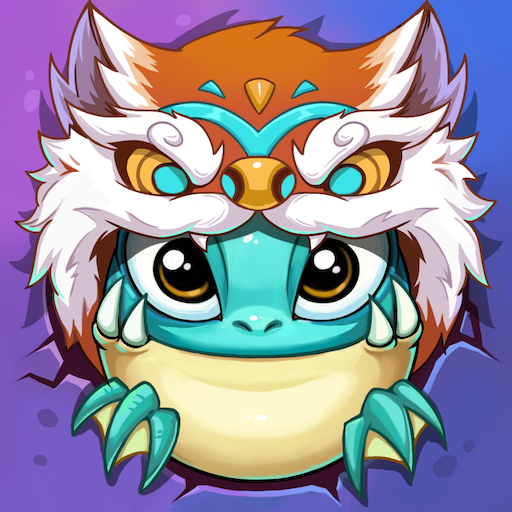 Park of Monster is an interesting match 3 game that, just like Merge Dragons before it, departed from the traditional formula popularized by games like Candy Crush or Bejeweled. Instead of your regular match 3 game where you must combine pieces on a board, you must use the several different elements strewn about in every map and unleash combinations that will create energy and breathe life back to the land. In most cases, the idea of every level is to purify enough of the land to access the Broken Totems and rebuild them in order to proceed.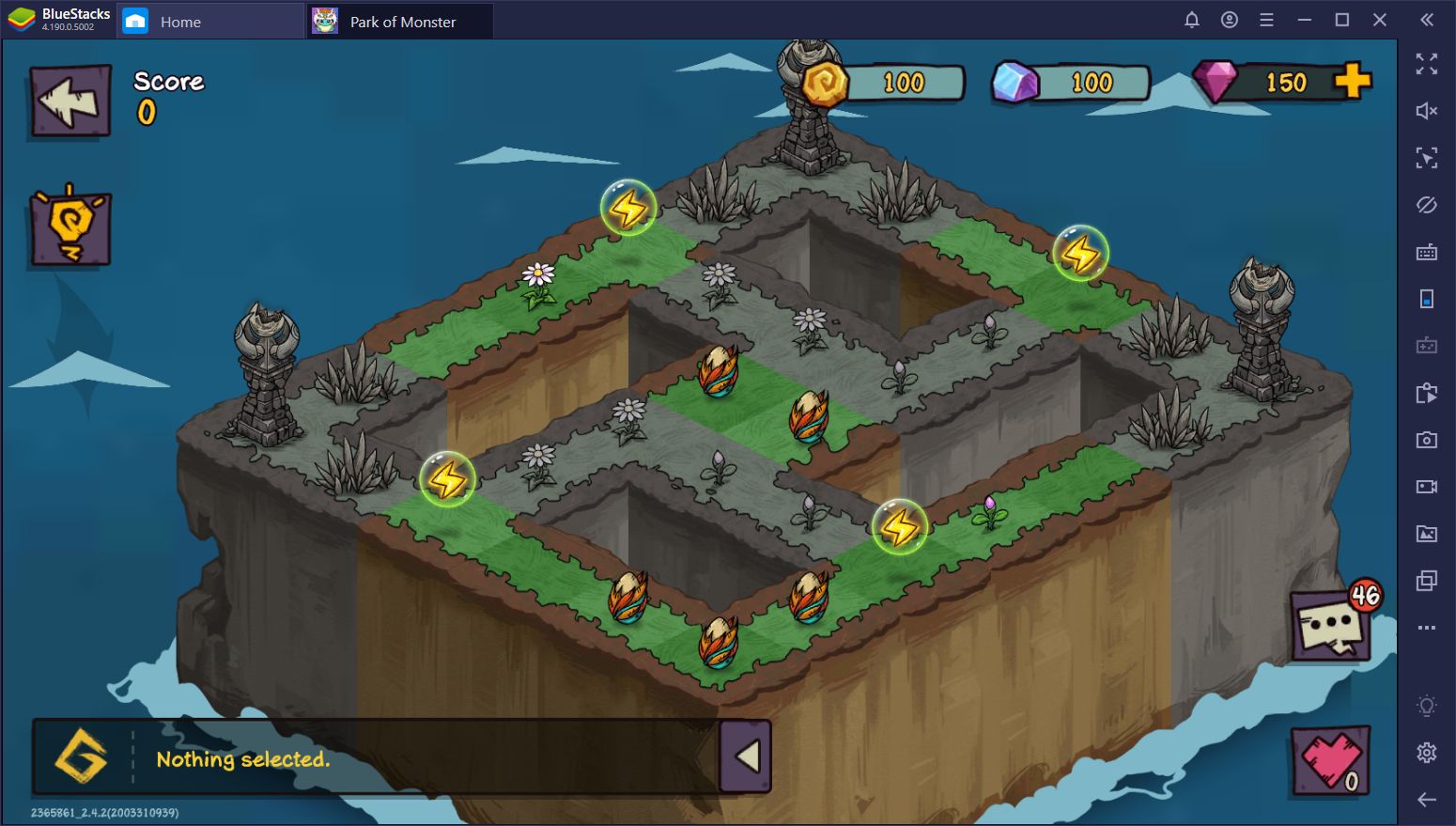 However, while Park of Monster has many different levels, each with their own objectives and goals, you also have your personal garden, which you can expand and grow with the rewards you receive from completing regular levels. Between these levels and your personal garden, there's quite a lot to do in this match 3 game; much more than what you'd find in other traditional titles.
However,since Park of Monster is quite different than the most popular titles in the genre, and it has a somewhat lackluster tutorial, getting started might be a bit tough, especially if you're new. Luckily we already covered most of the basics of this game in our beginner's guide, which we strongly recommend that you read if you're still learning. This time around, however, we want to help you even further by sharing some useful pointers.
If you want to progress fast in Park of Monster, then you're going to need the best tips and tricks for this match 3 game.
Read on!
Combine. Absolutely. Everything
One of the basic principles in Park of Monster is that you can combine any single piece with two identical units in order to create a larger or stronger version of the said piece. This principle applies to most objects in the game, with a handful of exceptions. Furthermore, in most cases, it's often better to combine pieces first before using them, as the resulting piece is frequently much more impactful than the sum of its parts. For example, a Sacred Star bubble only has 16 purification energy. However, if you combine three of these into a Sacred Moon, the resulting bubble has a total of 52 energy, an additional 4 units than if you had used them individually.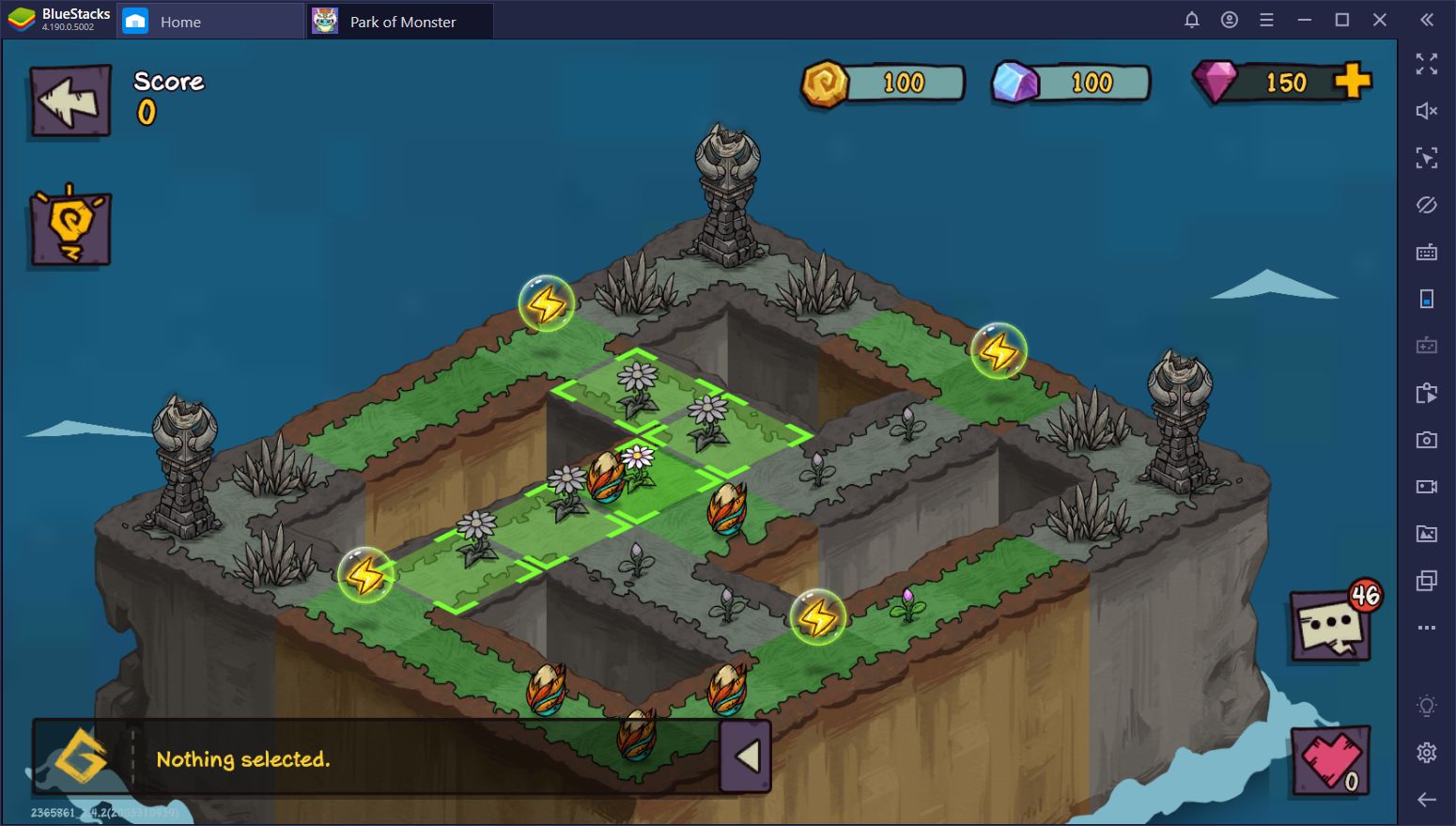 This principle of combination applies to virtually any aspect of the game. In other words, if it can be combined, it SHOULD be combined. And in many cases, combining items is the only way you can truly maximize profits, such as in the case of Sacred Flowers, among many others.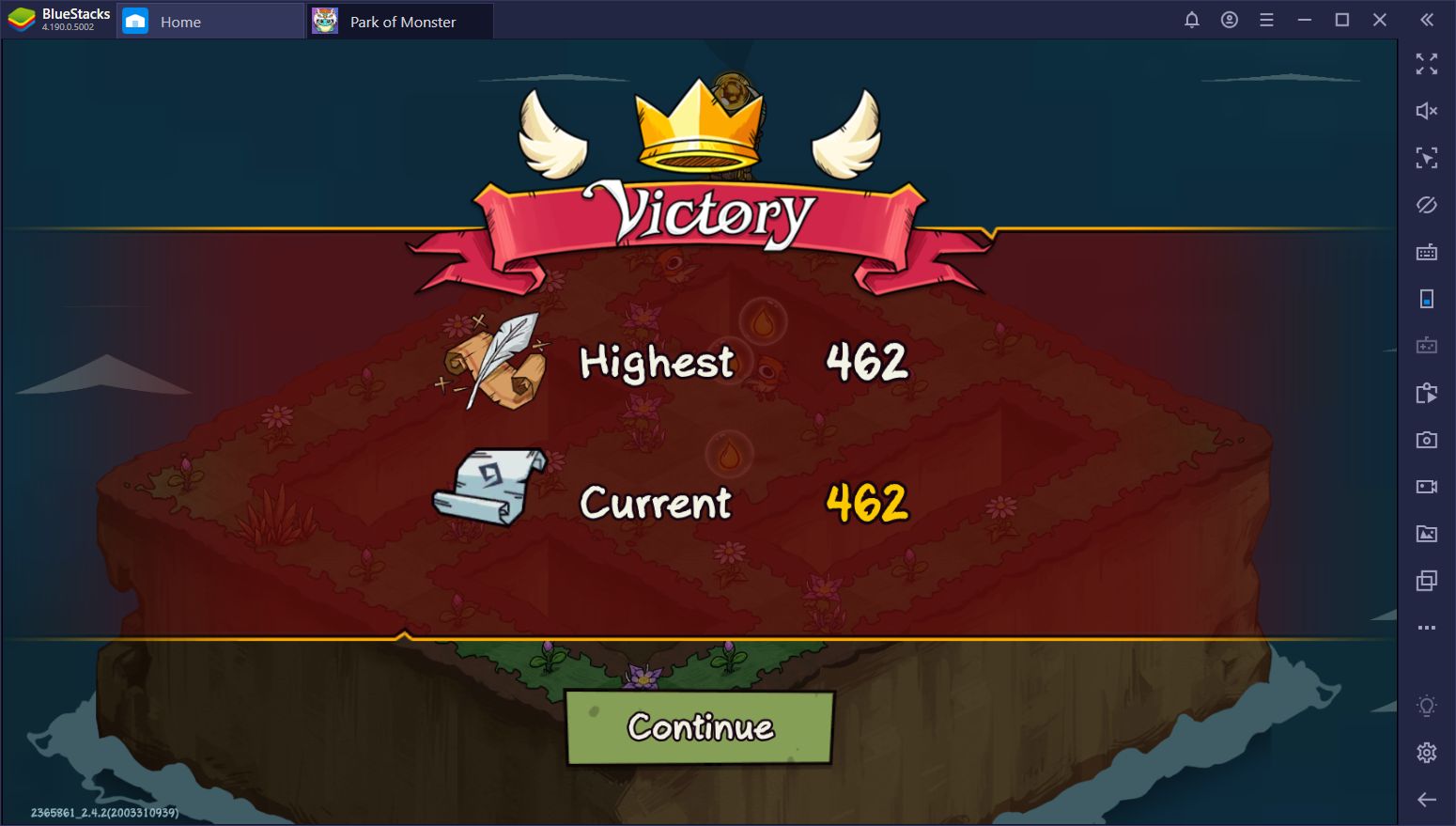 Work on Your Garden Whenever You Can
As you complete the stages in normal mode, you will receive rewards that you can use in your personal garden. Some of these rewards include resources and buildings, as well as monster eggs. All of them will contribute towards the development of your garden, especially when it comes to the monster eggs. Once hatched, these creatures add toward your monster power, which allows you to unlock more areas in your garden for you to plant your flowers and construct your buildings.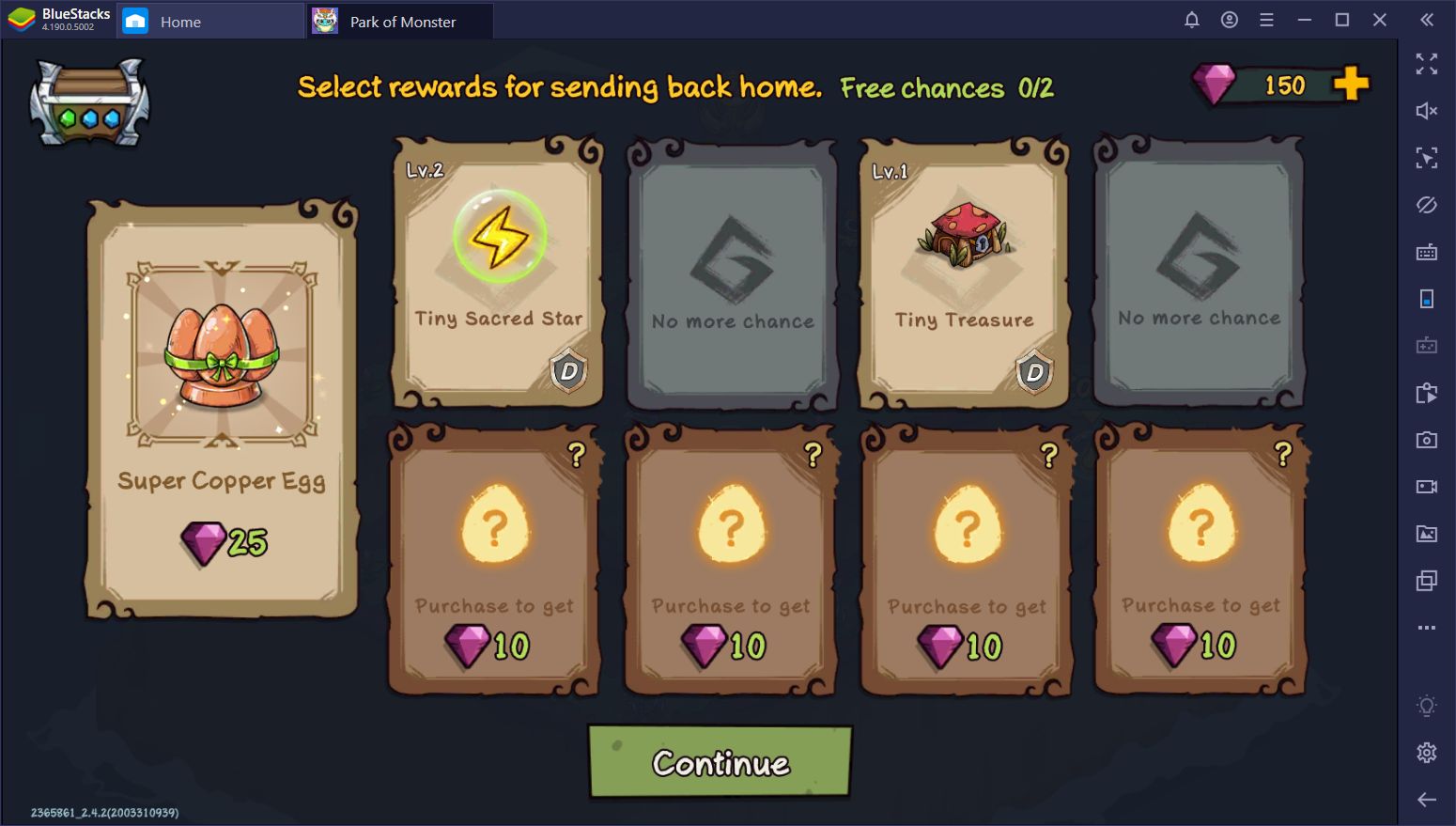 Suffice to say, your garden is an important part of the fun in Park of Monster, and will also be an indicator of your overall progress in this game. The more you progress through the main story, the larger your garden will inevitably become, especially if you take care of it and use your monsters correctly.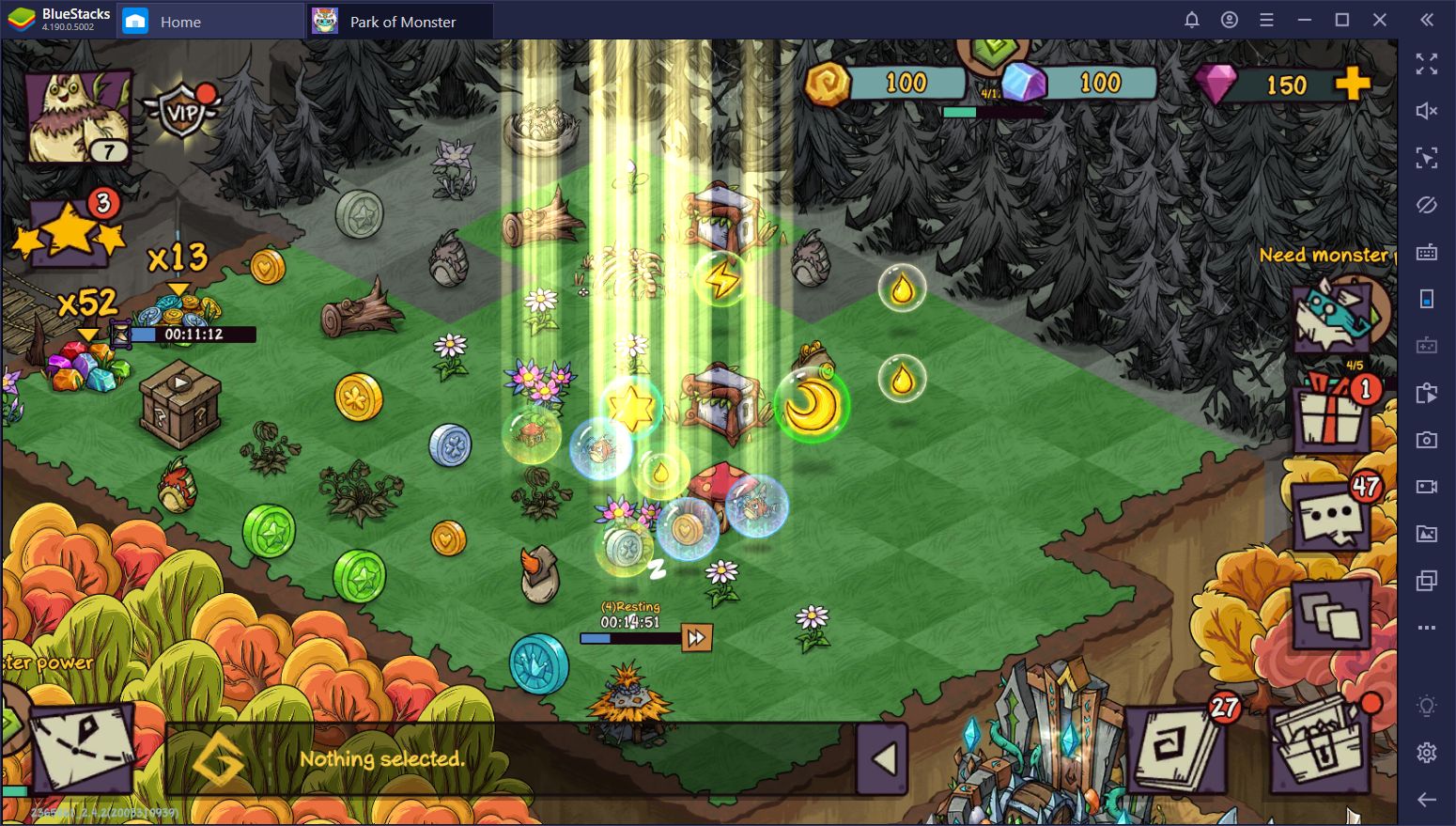 Combine Essences Before Unleashing Them
In the same vein as our first entry, you can also combine the bubbles with Sacred Essences before using them, though you wouldn't think so at first considering that the game tells you to tap them as soon as you have them on the field. As we mentioned above, the amount of Essences you receive from activating a combined bubble is considerably higher than the amount you obtain from activating the individual components.
Combining bubbles is a great way for completing certain stages in a single move as you can just obtain all the Essences that you require with just a few simple combinations. Whenever possible, you should always combine any Essence bubbles on the field.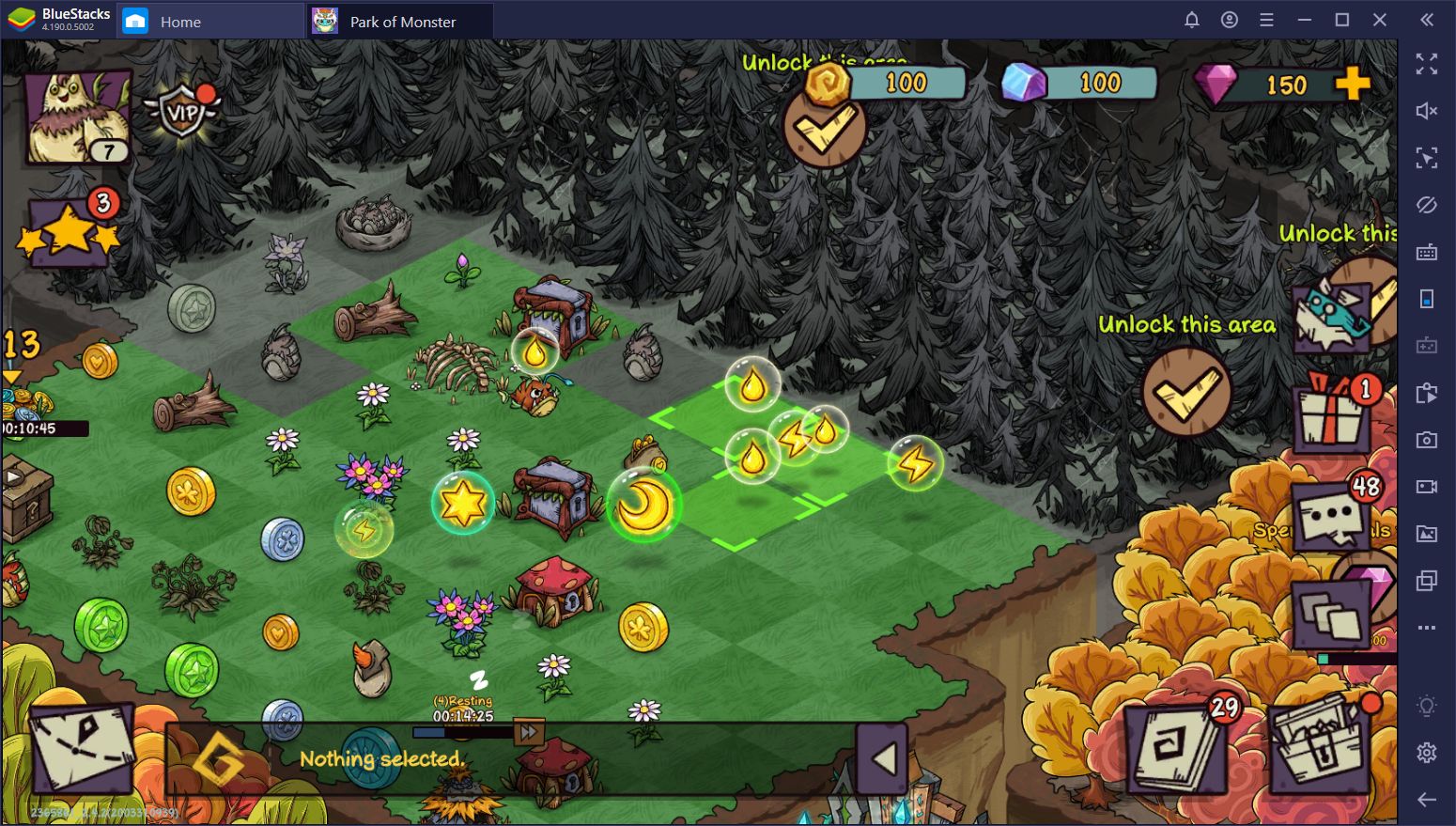 Use the Objects in Unpurified Areas in Your Combos
A nice tip for clearing stages in record time is to use existing objects in the unpurified (black and white) areas of the field. If you use these pieces in your combos, the areas in which they are located will immediately be purified, without the need to use Essence or extra energy for it.
In the example above, we completed the stage with a single move, in less than 10 seconds, by using a Sacred Flower Seed and combining it with all the others that were on top of impure soil. By using this combination, we cleansed the land, and the resulting Sacred Essence purified the rest of the board, giving us access to the Broken Totem pieces necessary for clearing the stage.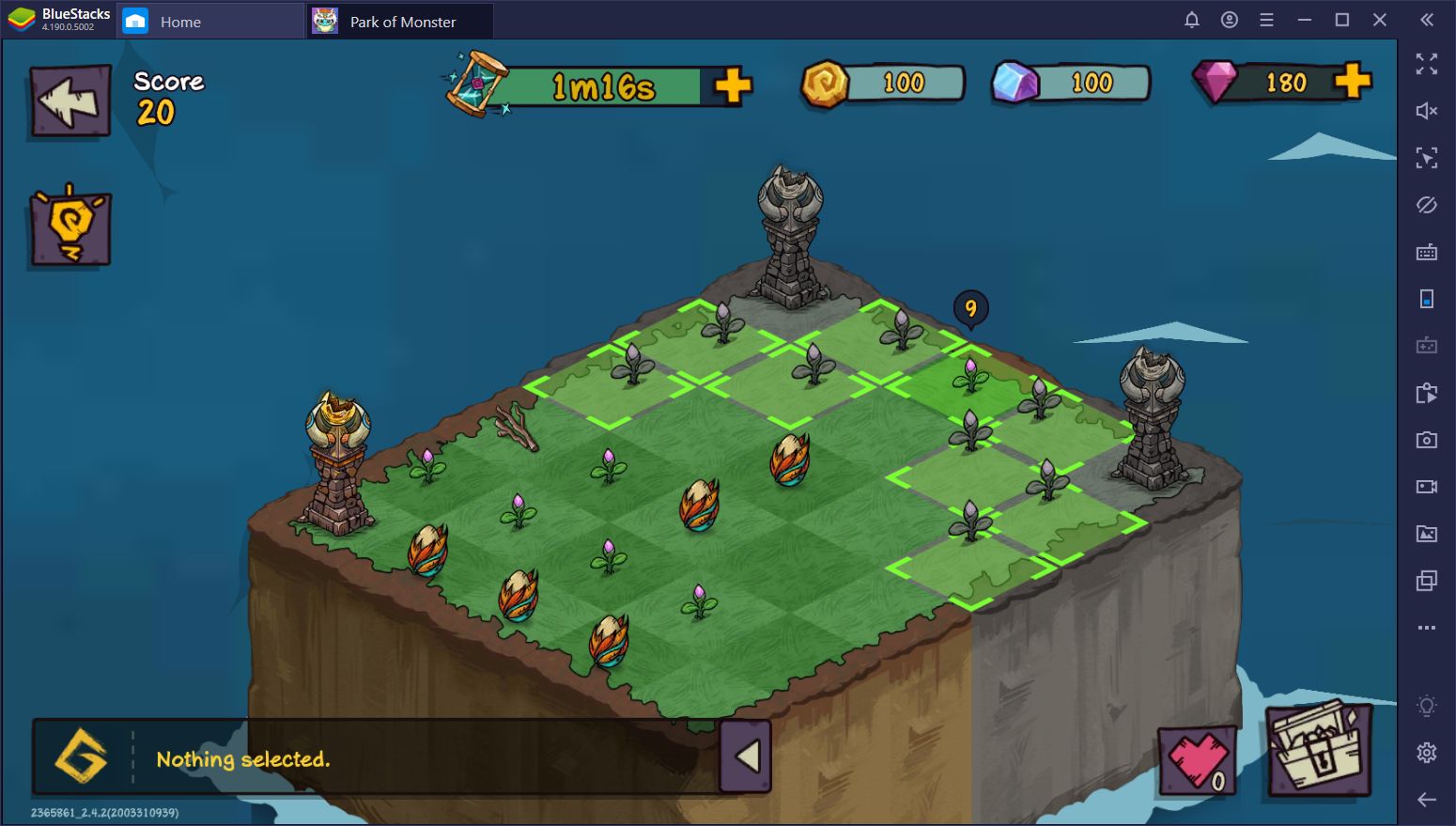 Taking into account the objects that are outside the playable field is key for winning stages in record time as it'll reduce the number of moves or Essence bubbles that you'll need in order to clear the board.
Prioritize Hatching Dragons Over Everything Else
However, in those rare cases where you simply can't force your way through stages and will need to farm flowers for Essences, you'll depend entirely on your monsters to do the heavy lifting for you. Since these creatures are the only ones that can actually interact with flowers and farm resources, they will be your highest priority when it comes to combining pieces in Park of Monster. In these cases, it's important to always combine the eggs first in order to hatch your monsters, before proceeding with your other objectives.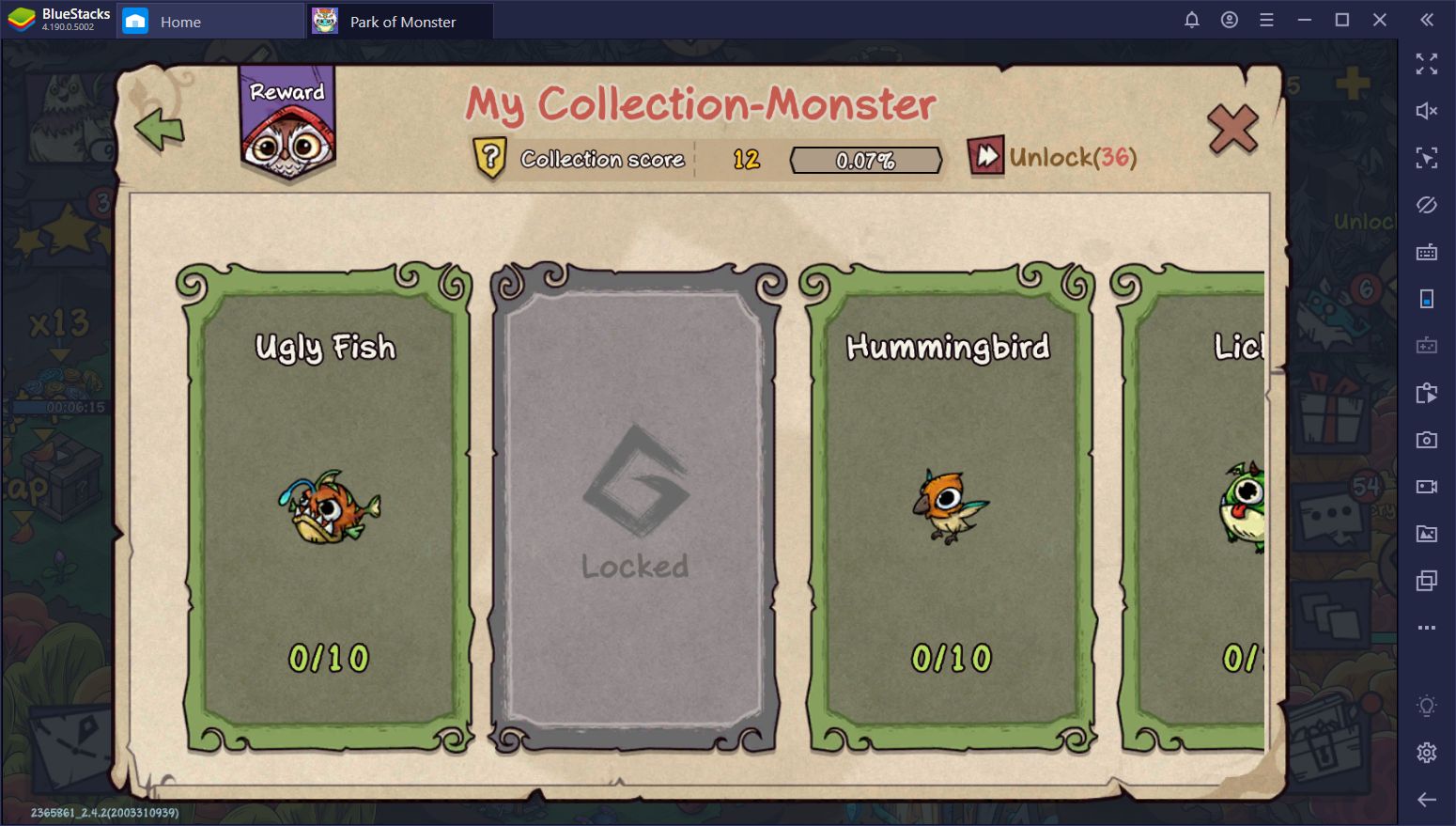 The gameplay in Park of Monster rewards players who value a planned and careful approach rather than those who haphazardly combine the first pieces that they find in the field. Armed with the tips and tricks that we've shared in this guide, however, you're now ready to take on all the stages in this game.