Game Guides
How to Play PUBG Mobile in 4K with the New BlueStacks Version 5.8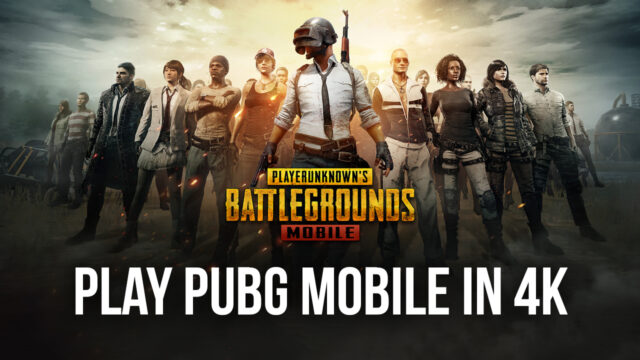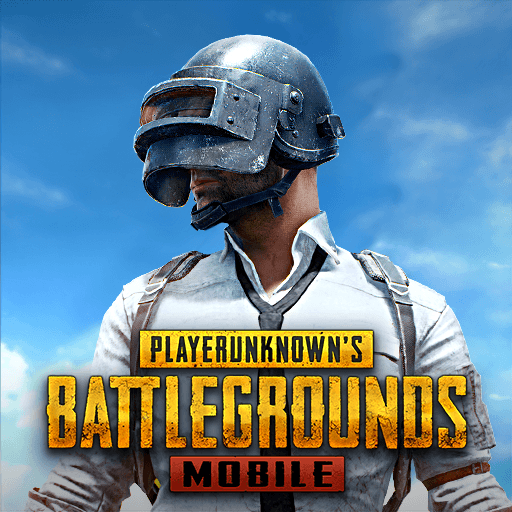 Fast-paced and intense action shooter games like PUBG Mobile have the particularity of requiring not only good reflexes and aiming proficiency to defeat your enemies during close quarter encounters, but also keen eyesight to spot fleeing enemies in the distance, and hopefully be able to pick them off before they're able to spot you. When it comes to the latter, however, this matter is complicated not only by the obvious distance between your target and yourself but by your game resolution, since objects that are farther away can tend to look more and more like pixelated blobs as the distance increases, making it hard to put shots on target.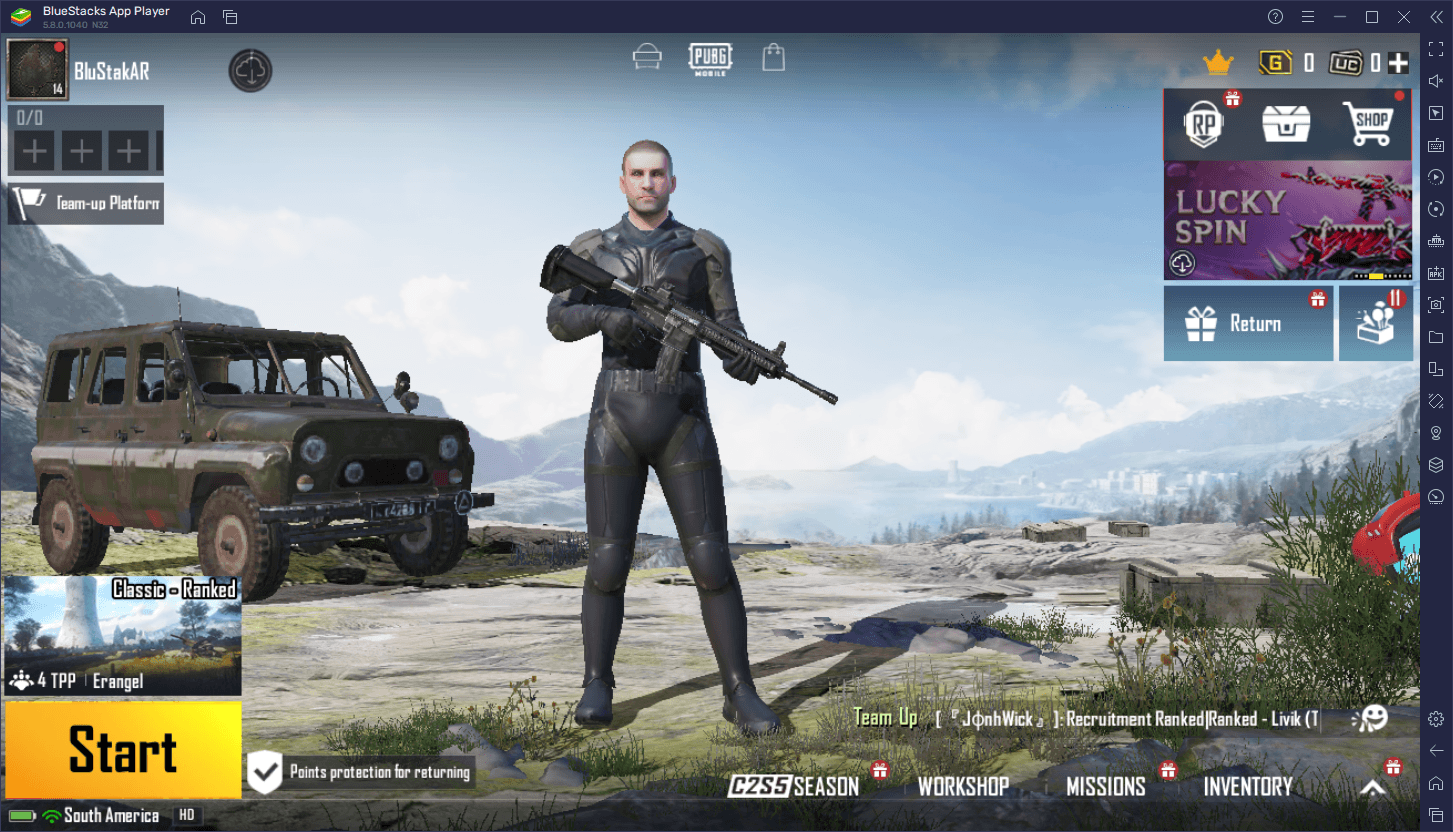 Playing on a large monitor, such as by playing PUBG Mobile on PC with BlueStacks instead of on your phone, can partially help to solve this issue, since you'll be able to get a much better view of the battlefield on a big screen. However, by itself, this does nothing to solve the resolution issue. Luckily, with the newest update to our Android app player, BlueStacks version 5.8, we've just added support for 4K resolutions when playing mobile games on your PC.
For PUBG Mobile, playing on a larger resolution is the absolute best way to solve the graphical problems that pop up whenever your enemies are a bit too far away, since there are more pixels on your screen to create a much clearer image. In this sense, gamers who are committed to winning their matches will likely prefer larger resolutions, especially if they have the PC and compatible monitor to accommodate it. And the best part about this new feature is that setting your resolution to 4K is very simple and takes only a few clicks.
How to Play PUBG Mobile In 4K Resolution on BlueStacks
Setting up your BlueStacks for 4K gaming is easy and takes just a few quick steps: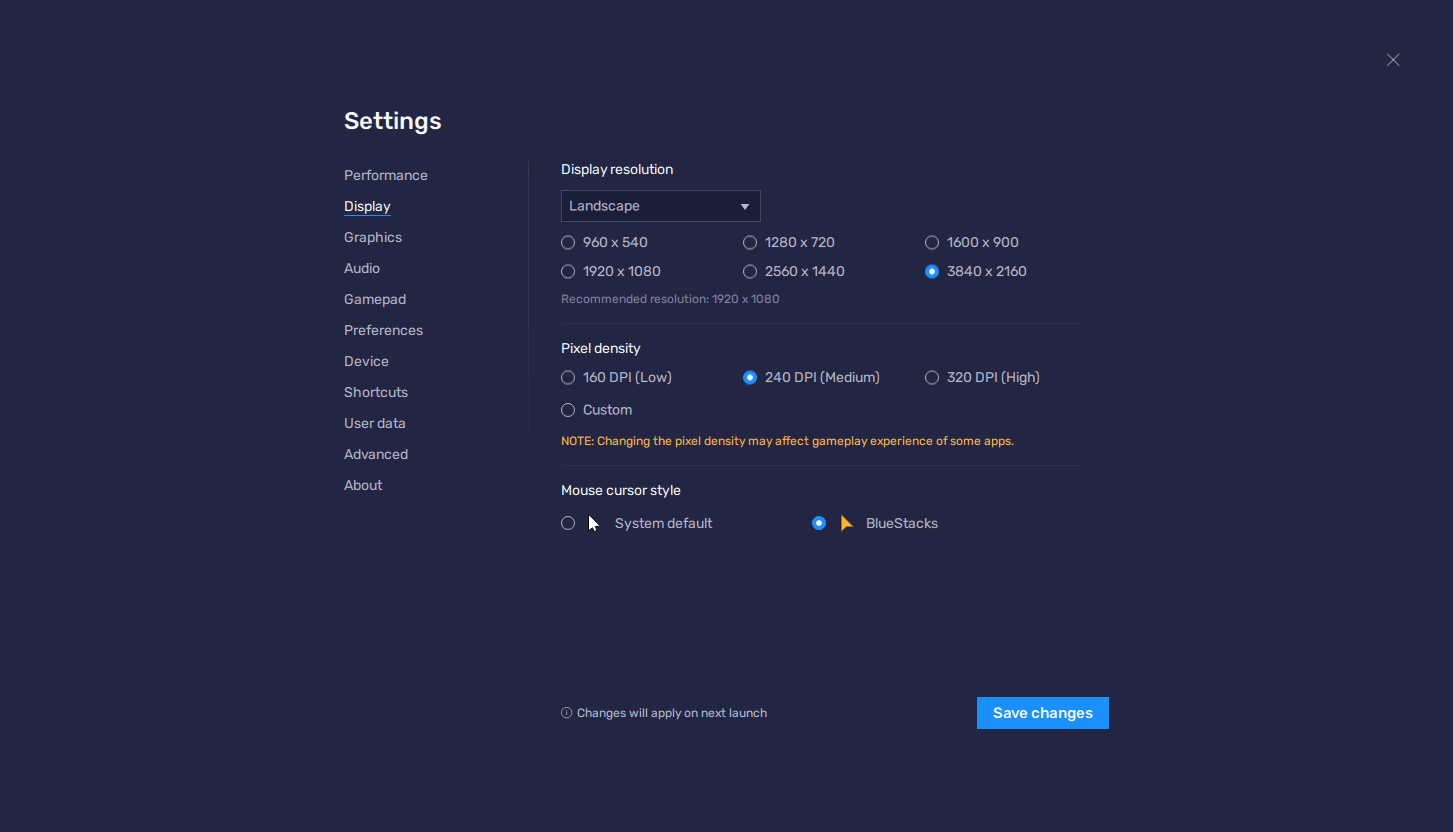 If you haven't done so already,

Download and Install BlueStacks

and PUBG Mobile on your PC.

Go to your BlueStacks settings by clicking on the burger icon on the top right of your emulator. Navigate to the "Display" section.

On this screen, click on the box next to "3840*2160", which corresponds to 4K resolution. Click on "Save changes" to implement your new settings.

BlueStacks will prompt you to restart it to enable the new settings, after which your emulator will launch in glorious 4K resolution.

Launch PUBG Mobile and go to the in-game settings by clicking on the gear icon on the main menu screen.

In the "Graphics & Audio" section, set your Graphics to "Ultra HD" and your Frame Rate settings to "Ultra".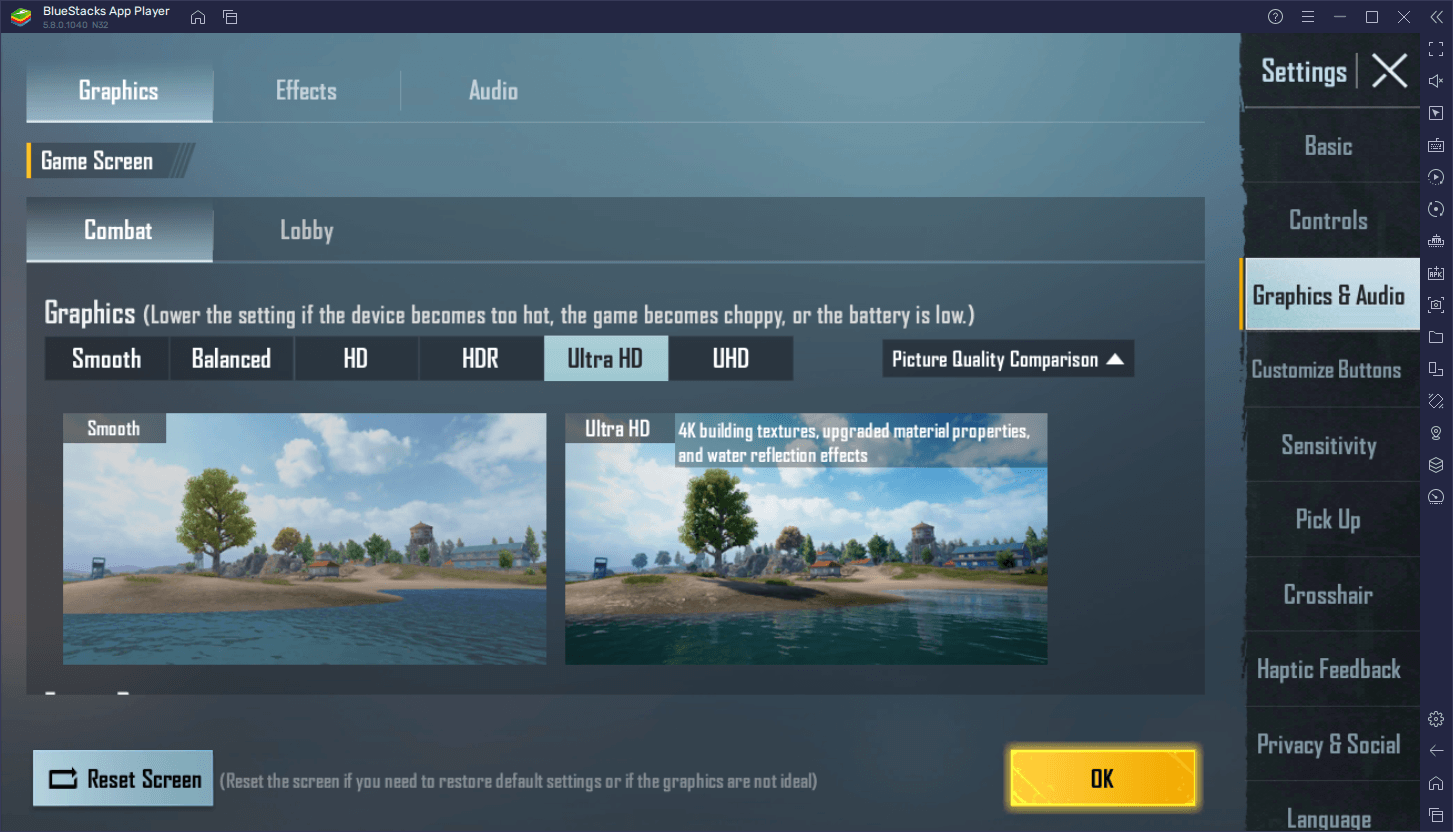 It might go without saying but, in order to get the best experience when playing in 4K, using a compatible display is very much preferred. While it's possible to do so, playing in 4K on a monitor that doesn't support this resolution might actually do more harm than good, as many of the UI elements in BlueStacks will look small and will be harder to read.
Other than that, if you have a compatible display, you can now get the most out of it when playing PUBG Mobile on PC, by setting this game to glorious 4K to get the best visuals along with the smoothest performance ever.