Game Guides
Solve to Survive - How to Play Puzzles & Survival on PC with BlueStacks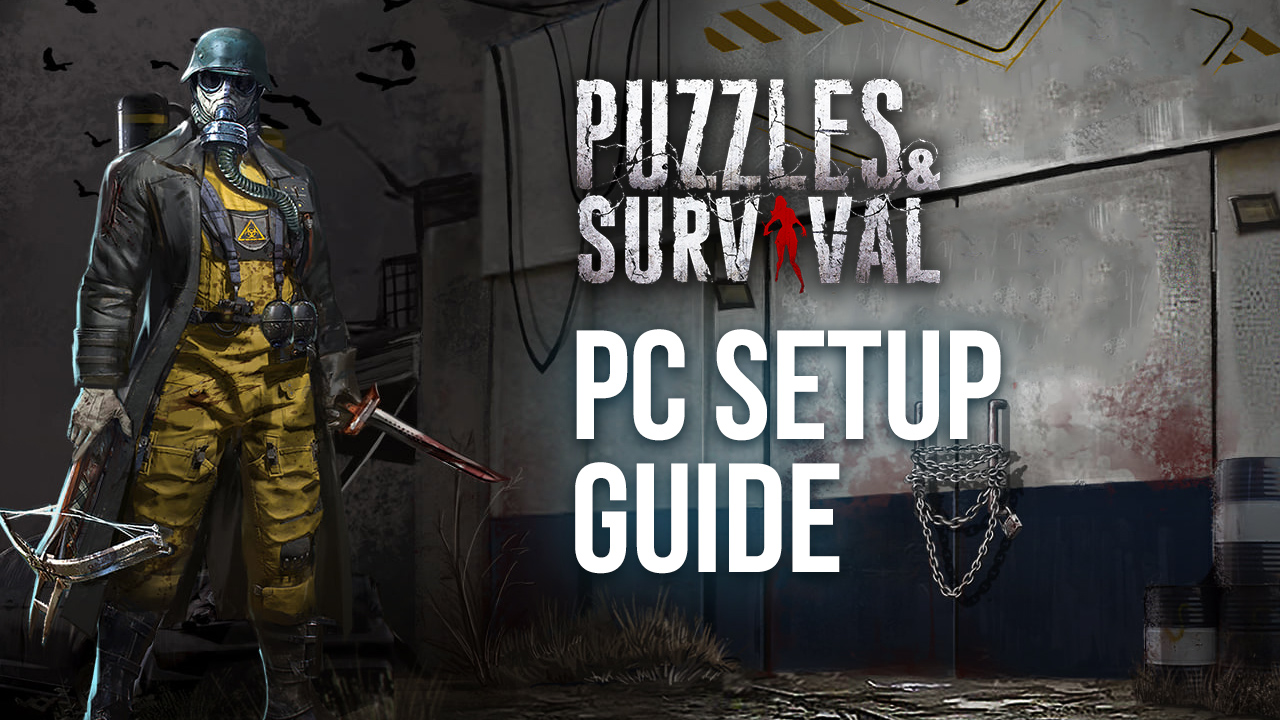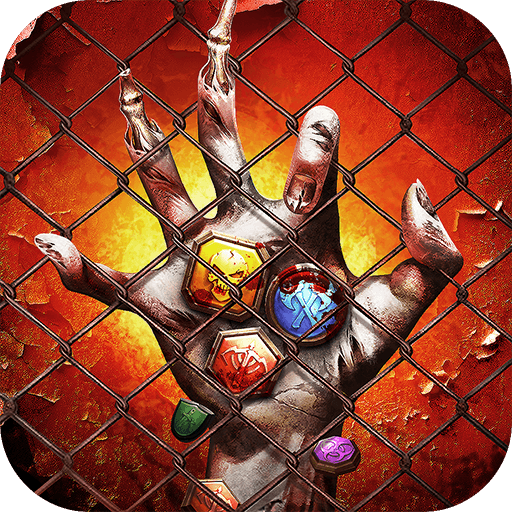 A contagious virus ravaged the world by turning nearly everyone into man-eating zombies. Fortunately, you managed to encounter some survivors and are now teaming up with them to build and maintain a new community. Traditionally, video games set in a zombie apocalypse will directly put you in the shoes of a survivor armed with a weapon. However, Puzzles & Survival by 37 GAMES completely turns the tables and instead lets you solve tile-matching puzzles to strategically combat the massive horde of zombies.
Solve your way to survival now by installing and playing Puzzles & Survival on your PC or Mac with BlueStacks.
How to Install Puzzles & Survival on BlueStacks
Download and install BlueStacks on your PC

Complete Google sign-in to access the Play Store, or do it later

Look for Puzzles & Survival in the search bar at the top right corner

Click to install Puzzles & Survival from the search results

Complete Google sign-in (if you skipped step 2) to install Puzzles & Survival

Click the Puzzles & Survival icon on the home screen to start playing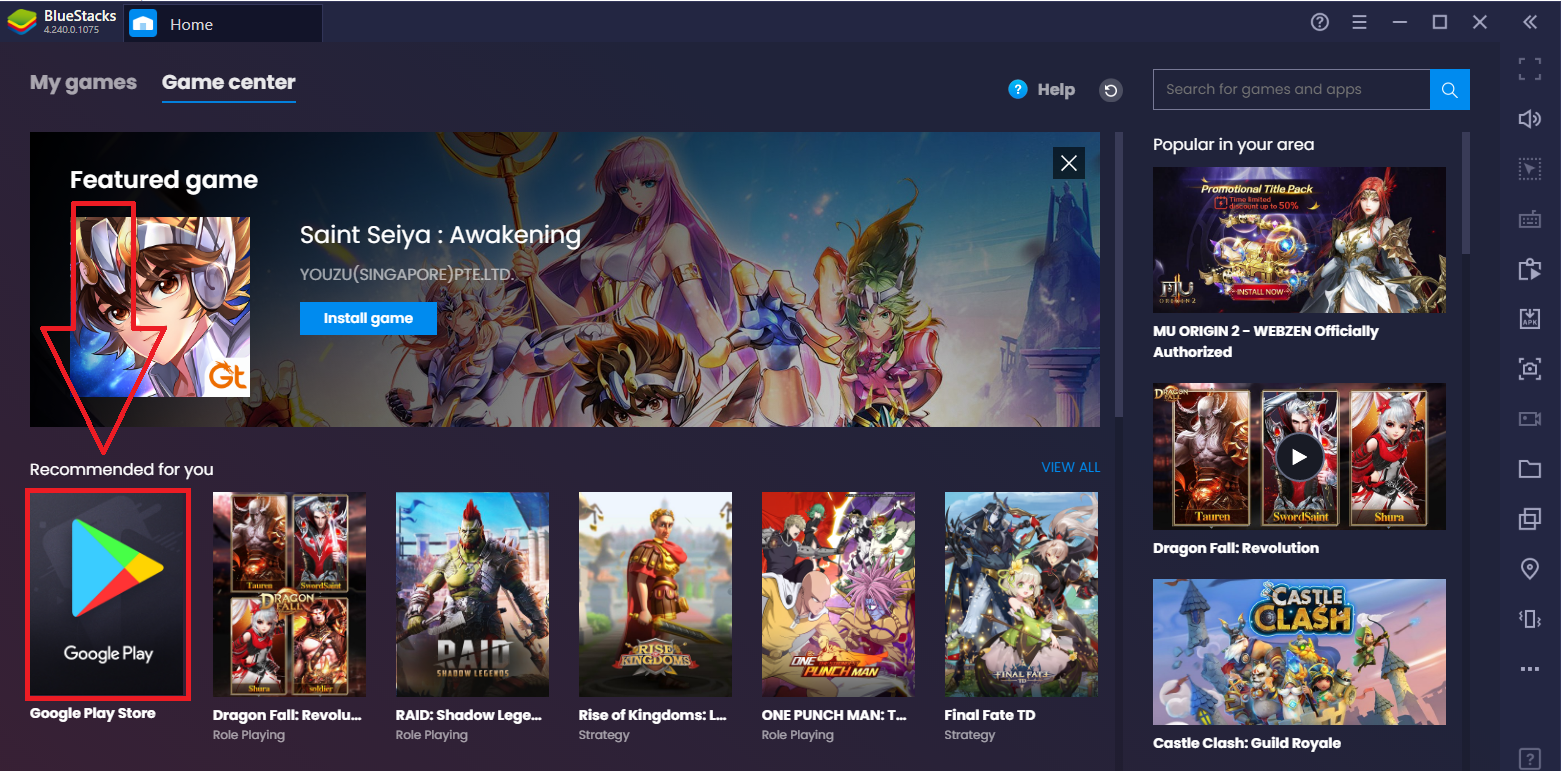 Fight Zombies Through Tile-matching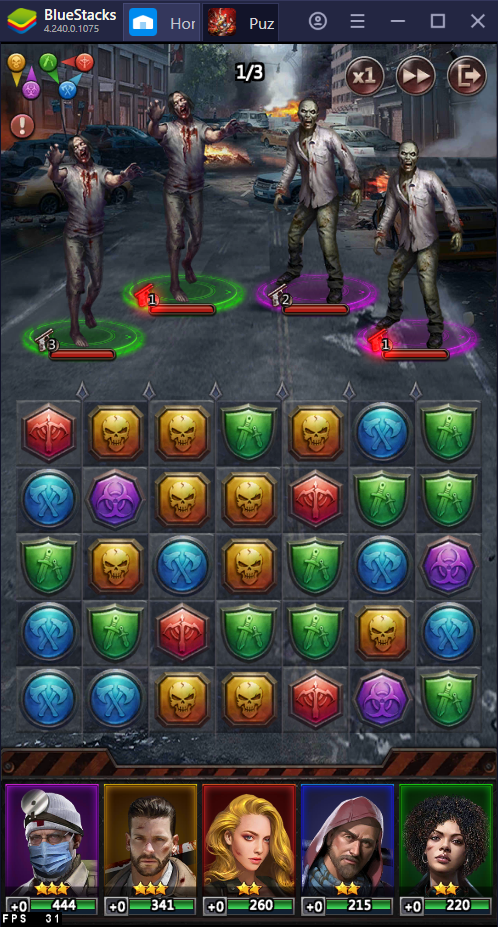 If you're familiar with tile-matching games such as Bejeweled as well as the renowned Candy Crush Saga, then you'll feel right at home with the gameplay of Puzzles & Survival. As a brief overview, tile-matching puzzles are puzzles in which you need accomplish a certain goal by matching at least three colored objects together in either a vertical or horizontal fashion. For this game in particular, you need to match objects in order to deal damage to zombies and ultimately kill them before they kill you.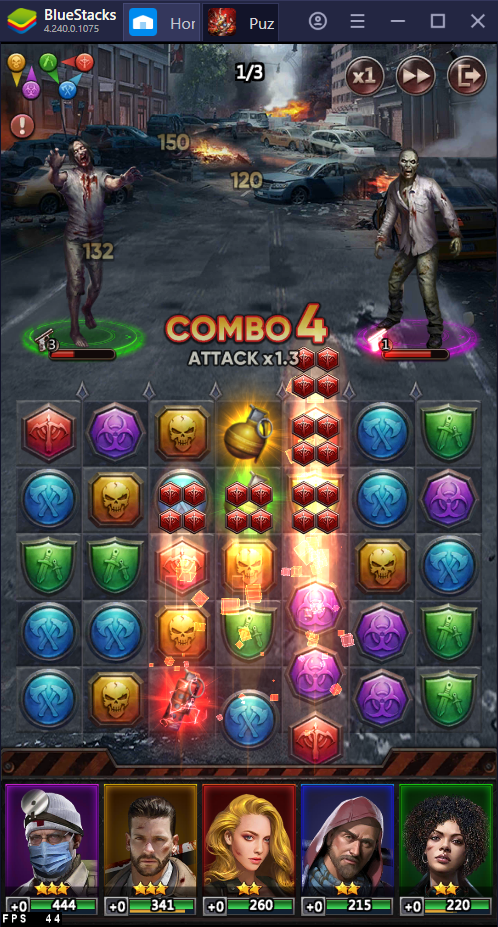 Matching three objects will deal regular damage. However, matching more than that will give you special weapons (such as a grenade and stun grenade) that you can use to leverage against the zombies. With this, we suggest to make sure to keep an eye out for objects that can be matched four or five in a row or column to gain a huge advantage.
Complete Campaigns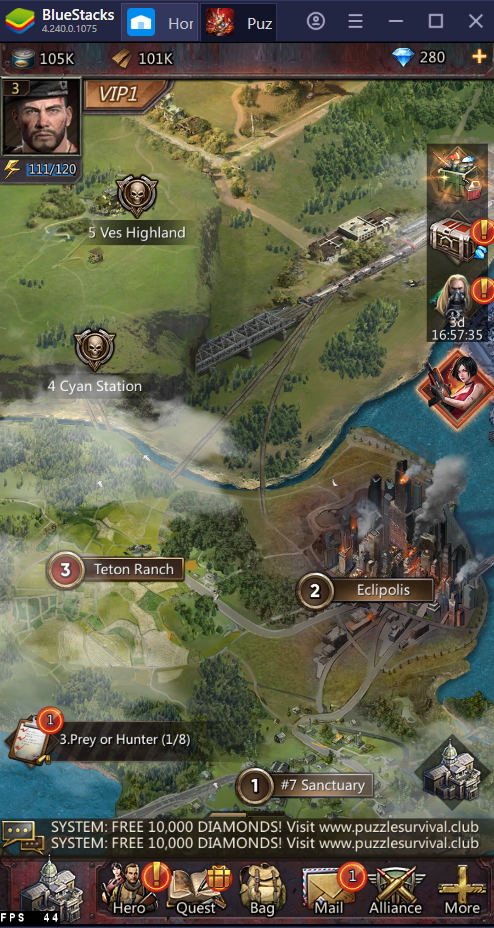 Puzzles & Survival has a main campaign that is packed with plenty of levels that is enough to keep you occupied for hours. The campaign map has 24 areas to clear and each area has about several levels, each with different enemies but also good rewards.
Recruit and Upgrade Heroes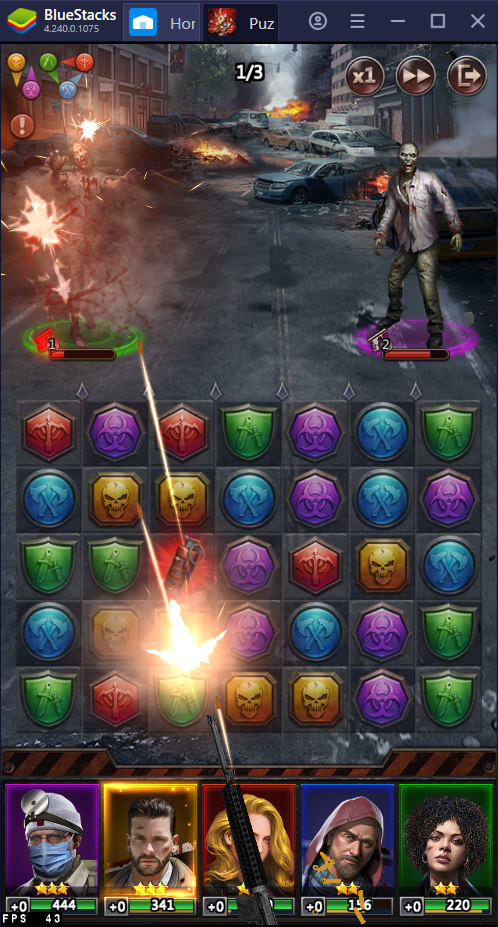 An interesting feature in Puzzles & Survival is the group of heroes that join you in the battle. After a number of objects are matched, you can activate one – or even more than one – hero's Hero Skill and this varies from a high-damage attack to a status effect to the other heroes (i.e. healing and stat boosting).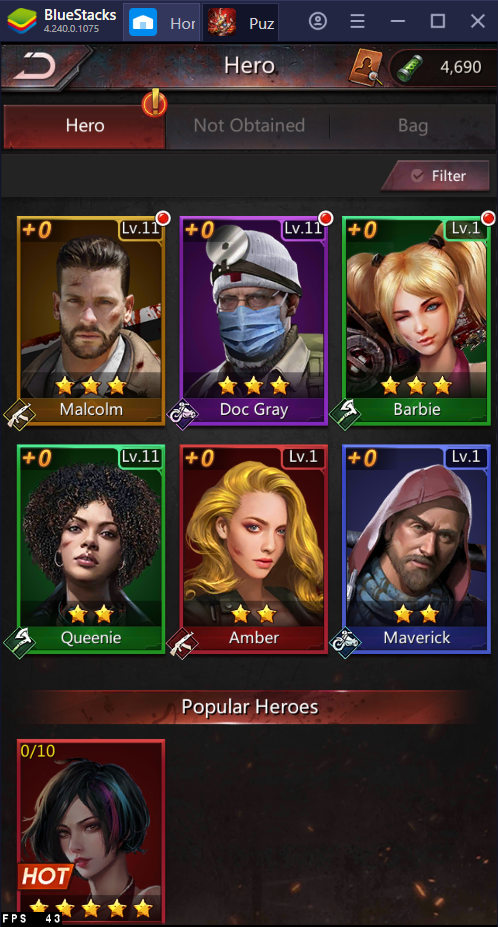 For each level, you can bring up to maximum of six heroes. Each hero has a specific style indicated by the color of their card. The activation of a hero's Hero Skill depends on the number of matches you achieve with a specific color. For instance, matching green objects will contribute to the activation of a green hero's ability.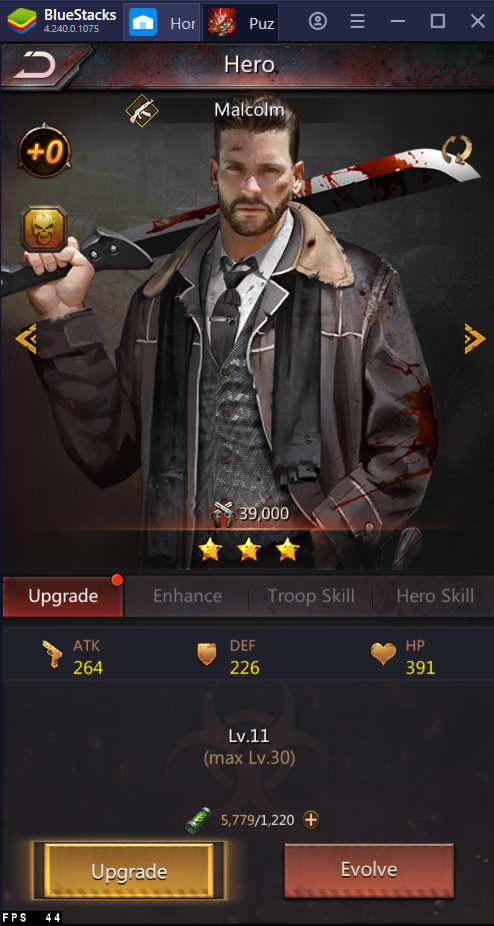 You can individually upgrade your heroes to increase their base stats and make them more powerful in the fight against the zombies. Each hero has a maximum level of 10 and you must "evolve" them to upgrade further. Evolving a hero will give them more Hero Skills to use.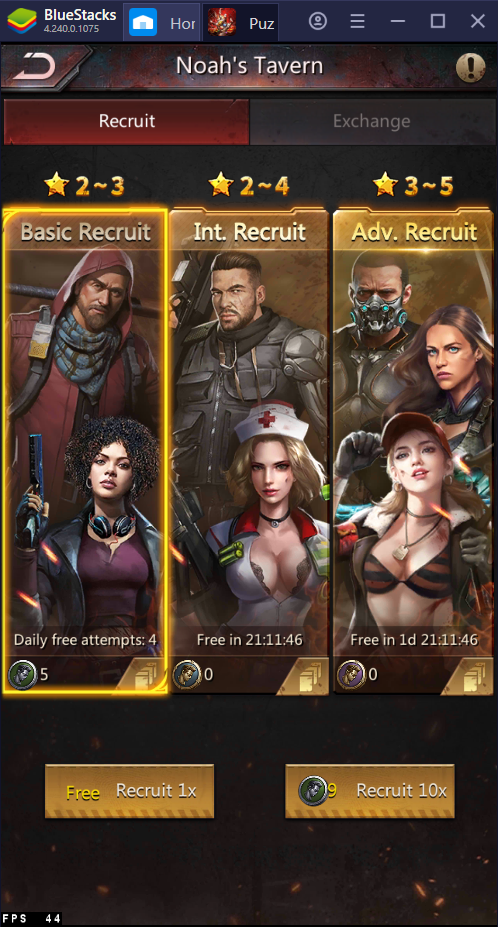 Moreover, you can add more heroes to your roster by recruiting them in Noah's Tavern, a facility in your sanctuary. The strength of heroes are generalized by the number of stars that they have so you better test your luck when recruiting some.
Heroes are a unique feature of Puzzles & Survival and there is much more than meets the eye when it comes to their abilities. To know more information about how to properly utilize heroes in battle, you can read this combat guide.
Fortify Your Sanctuary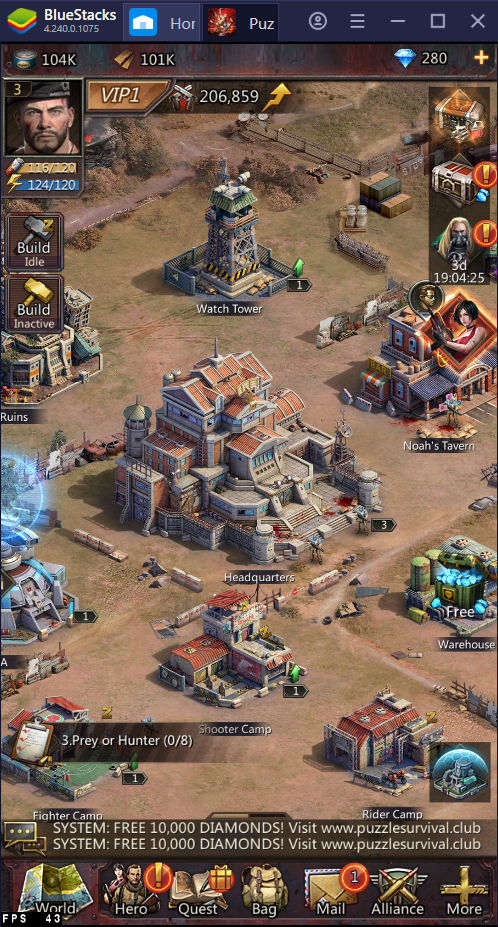 You play the role of a commander of a survivor group in Puzzles & Survival. Being a commander, one of your main goals and responsibilities is to build and upgrade your sanctuary. The sanctuary serves as the main outpost for all of the things that you need in the game such as recruiting more heroes, farming resources for further upgrades, and the like.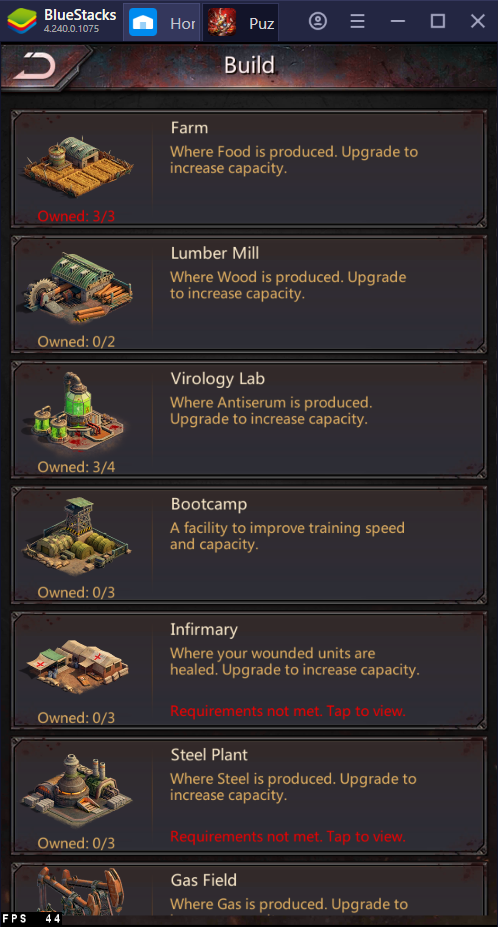 The sanctuary can be expanded throughout the game and with this expansion comes the addition of facilities you can build for resource-gathering. For instance, you can build a virology lab where you can produce antiserum that can then be used to strengthen the stats of your individual heroes. Aside from building, you can upgrade your existing facilities in order to increase the production of their output.
Compete with Other Players for Resources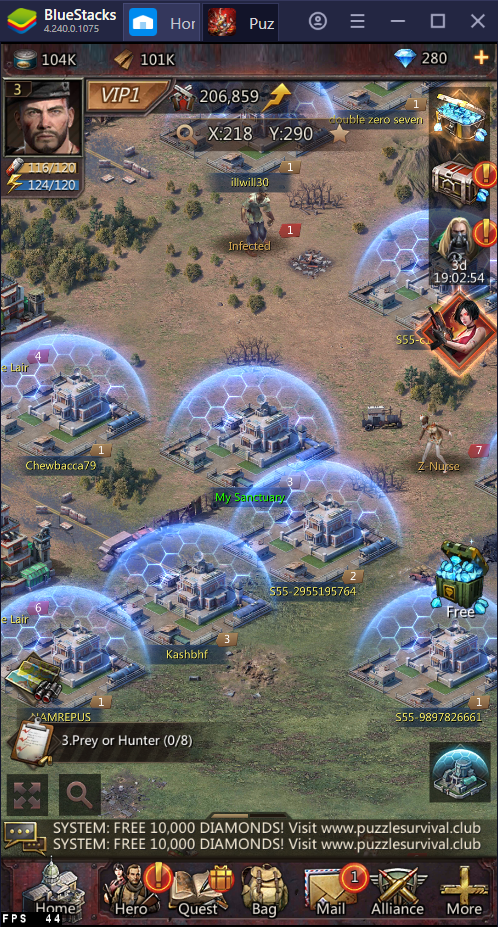 If you want to take a break from the main campaign, you can go beyond your sanctuary and explore the rest of the in-game world. In this other world, you can raid the sanctuaries of other players to take their resources. However, take note that sanctuaries are protected by shields and attacking unprotected shields will automatically remove your own sanctuary's shield, making your own resources vulnerable.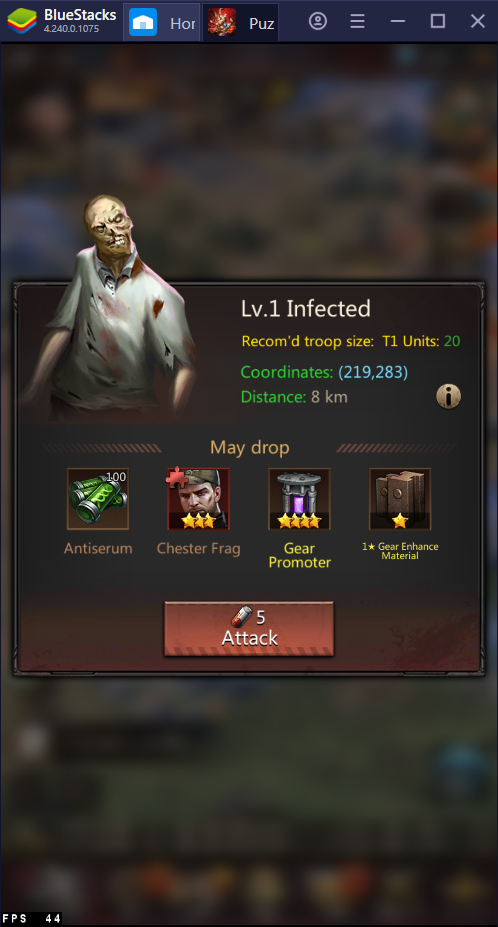 Other than PvP raids, you can also deploy your sanctuary troops as well as some heroes in expeditions wherein they scavenge for resources in specified locations of the map. These locations have different difficulties but the rewards are worth the effort. There are plenty of ways to garner resources in Puzzles & Survival.
Survive the Apocalypse with BlueStacks
Albeit the tile-matching puzzle genre was designed for mobile devices, that doesn't mean that you can't enjoy it on your PC, let alone with BlueStacks. One of the interesting things you can do in Puzzles & Survival with BlueStacks is the ability to easily re-roll you progress by using the Multi-instance feature to play a separate copy without the need for two devices. You can even run two instances at the same time to make multi-tasking easier and you can do this without consuming too much power with BlueStacks' Eco-Mode.
The apocalypse is here and it's unlikely that the virus will stop infecting hundreds to thousands more. Survive and dominate the zombie apocalypse with your heroes now by playing Puzzles & Survival on your PC or Mac with BlueStacks. Do you have a favorite hero so far? Let us know in the comments below.