Game Guides
How to Create a Wallet and Trade Cryptocurrency in Ragnarok Labyrinth NFT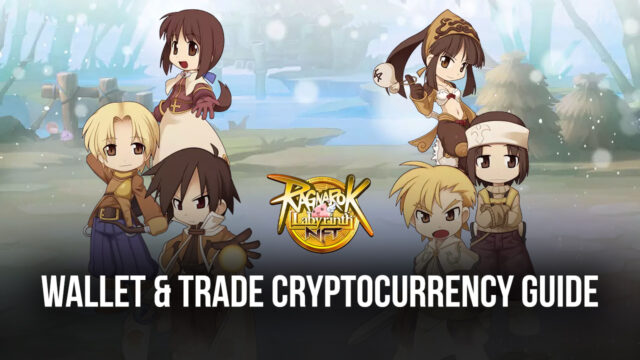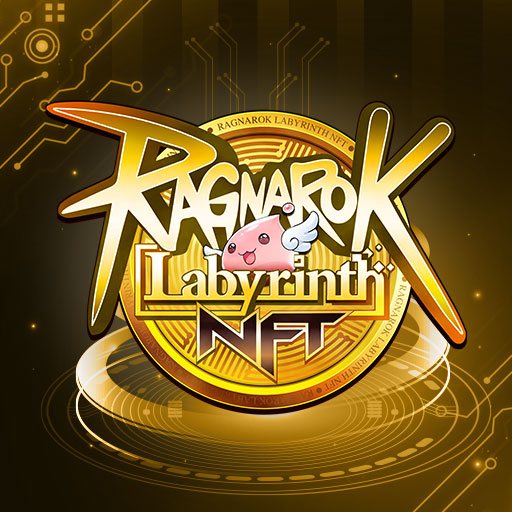 Ragnarok Labyrinth NFT, the recently released game by Gravity Game Inc. is an MMORPG title that makes use of the highly popular NFT (Non-Fungible Token) and Play-to-earn methodologies which are introduced to the gaming sector with the evolution of Web3. Players can expect to earn cryptocurrency which is digital data on a blockchain that is considered highly secure and accurate to reflect back the ownership always to the real owner whose cryptocurrency wallet contains the currency. Gaming giants like Nexon, Netmarble, EA, etc are incorporating a play-to-earn playstyle for many of their upcoming games to reward players with cryptocurrency for their dedicated time spent playing their games.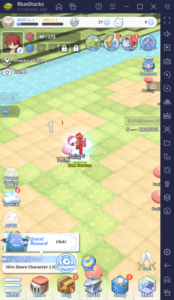 Ragnarok Labyrinth NFT has been downloaded over 5 million times combined on both the Google Play Store and Apple App Store in just a short span of 3 months which in itself is a testimonial of how popular the game is. The P2E mechanics of Ragnarok Labyrinth NFT are not easy to comprehend and require a lot of knowledge about the blockchain technology as well as the ONBUFF cryptocurrencies involved. In this article, we will give the players a brief about the different cryptocurrencies that exist in Ragnarok Labyrinth NFT as well as how you can create a Wallet on the ONBUFF INNO platform to start trading the collected cryptocurrency.
What is ONBUFF Cryptocurrency?
Ragnarok Labyrinth NFT follows the ONBUFF cryptocurrency blockchain system where players can earn a currency called ONBUFF Points. ONBUFF points are not in itself a cryptocurrency but they are stored on the wallet you create on the ONBUFF INNO platform through their official website. ONBUFF points are stored as "Labyrinth Points" on the player's wallet that they have made on the ONBUFF INNO website and these Labyrinth points can be further swapped for some officially listed cryptocurrencies using the "Swap" feature on the website.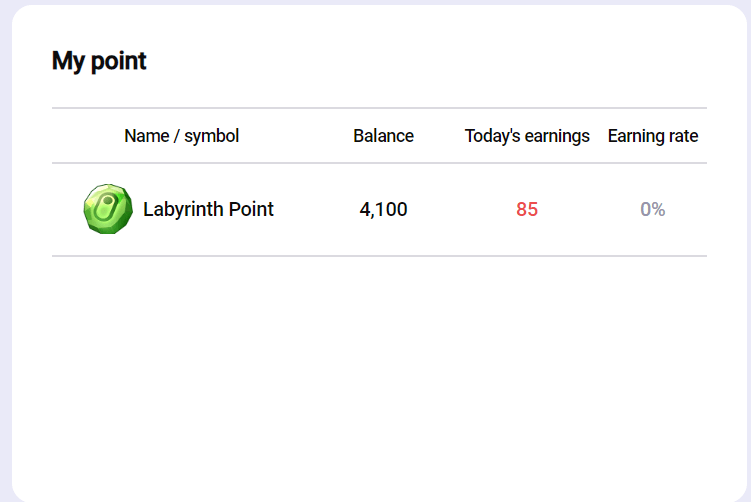 Ragnarok Labyrinth NFT is just a blockchain and NFT technology implemented version of the original Ragnarok Labyrinth which was also developed by Gravity Game Link and the base game remains the same in terms of mechanics and style of the game. Players are required to farm their ONBUFF Points in-game by defeating waves of enemies and playing the game on AUTO mode for a long duration of hours to collect a sizable amount of currency ready to be traded and converted to cryptocurrency. Players can collect these Labyrinth Points and transfer them to their Wallet on the official ONBUFF site.
How To Create Wallet in Ragnarok Labyrinth NFT?
Players will need to first create their Wallet on the official website of ONBUFF INNO which is partnered with Ragnarok Labyrinth NFT and provide their blockchain for the players to be able to earn cryptocurrency simply by playing the game.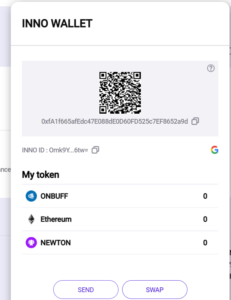 Players need to follow the given steps to create their wallet to be able to trade their collected Labyrinth Points and swap them for Cryptocurrency:
Log in to the website using your Google account or any of the social media accounts.

Go to INNO Wallet by clicking on the wallet icon which is the 3

rd

icon from the extreme right.

To activate the wallet and trade cryptocurrency, players will need to link it to an ONBUFF INNO ID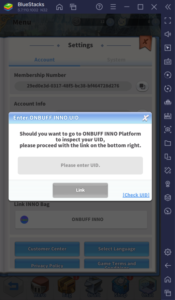 Linking ONBUFF INNO ID to INNO Wallet
Players will need to link their game account of Ragnarok Labyrinth NFT to their INNO Wallet to be able to view the number of Labyrinth points earned by them. To do so, they will have to copy and paste their ONBUFF INNO ID which is available in-game to the INNO Wallet to register their account. Players can do so with the given method below:
Open Ragnarok Labyrinth NFT

Click on the first icon resembling 3 horizontal dashes called the Menu tab.

Go to Settings -> Link INNO Bag

This requires the player to visit the ONBUFF website and login/register on their account.

The player can find their INNO ID by clicking on his Inno Wallet.

Copy and Paste the INNO ID on the Inno Bag in-game.
Click on Confirm and a message saying "ONBUFF INNO (Linked)" should appear which confirms the linkage of your ONBUFF INNO Bag directly to your INNO Wallet.
Different Cryptocurrencies in Ragnarok Labyrinth NFT
As we already told that ONBUFF Points or Labyrinth Points are not actual cryptocurrencies that are listed officially on a blockchain. They are points/tokens that are earned through Ragnarok Labyrinth NFT and can be further exchanged for cryptocurrencies that are available on the ONBUFF INNO platform. Here are all the cryptocurrencies that are available on the ONBUFF INNO platform:
ONBUFF

– ONBUFF cryptocurrency, also called ONIT, is a wide-range cryptocurrency listed on multiple cryptocurrency exchanges. ONBUFF's use case exists to use blockchain technology for the clarity of Intellectual Property (IP) business and lower the entry barrier for utilization of such IP's.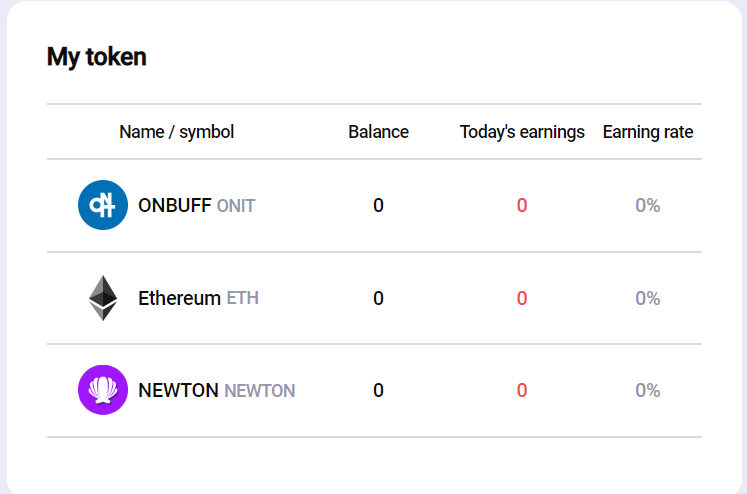 Ethereum

– Ethereum cryptocurrency, also called ETH, is a wide-range cryptocurrency listed on multiple cryptocurrency exchanges. It is one of the most widely used cryptocurrencies and is often considered a successor to Bitcoin. Ethereum uses its extensive blockchain technology to provide secure and safe payment transactions for multiple businesses as well as individuals. It also harbors a secure link to several marketplaces which can store their data on the Ether blockchain which is the parent blockchain of Ethereum. It also offers different users a marketplace to buy NFTs using decentralized applications that are highly secure, efficient, and user friendly.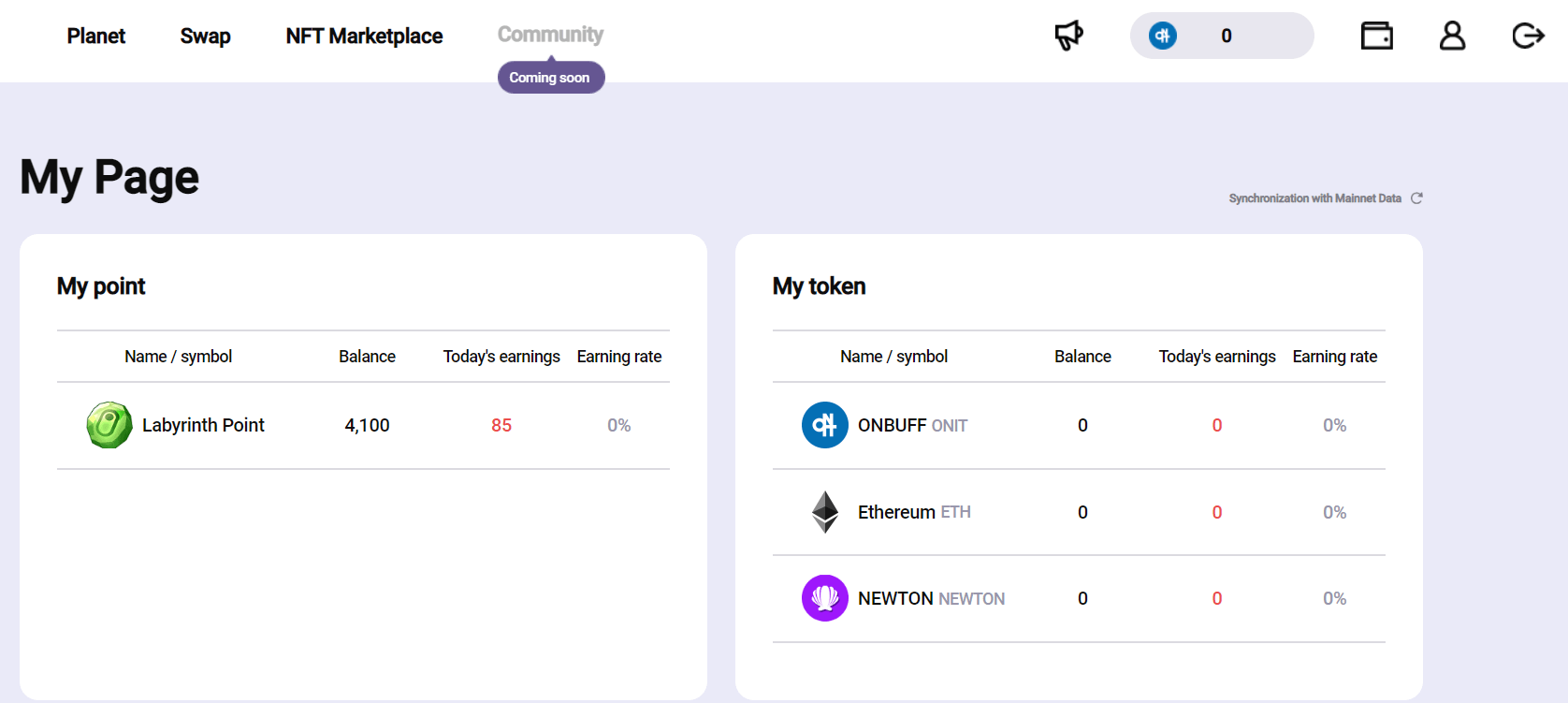 Newton

– Newton cryptocurrency, also called NEWTON is listed on several cryptocurrency exchanges and originates from the country of Canada. Newton's main appeal is the extremely low fees, high liquidity module, beginner-friendly user interface, and a strong security system as it has partnered itself with PLAID.
How To Earn and Trade Cryptocurrencies in Ragnarok Labyrinth NFT
Trading cryptocurrency is fairly easy in Ragnarok Labyrinth NFT as long as you have enough of the base currency – Labyrinth Points, which are earned only through the game. Firstly, let's understand the 2 basic ways to earn ONBUFF Points, stored as Labyrinth Points in your ONBUFF INNO Wallet. The 2 possible ways are as follows:
Play-To-Earn/Free-To-Play method

– Players can expect to receive some amounts of ONBUFF points as they play the game and defeat the monsters. As we already told, other ways include giving them through events that are held online and can be seen in the event tab as well as the pre-registration rewards which give all players 4000 ONBUFF points. Players can redeem them by transferring ONBUFF points to their linked wallet on ONBUFF website. Keep in mind that players will need to have a minimum of

10,000 ONBUFF points

to swap them out for

1 Newton Token

, which is an official cryptocurrency on the ONBUFF marketplace. ONBUFF points are called

Labyrinth Points

on the ONBUFF website and marketplace. Players can click on "

Swap

" to convert them to Newton coins. A lot of grinding is required to collect this many points.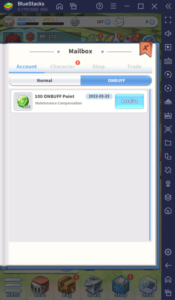 NFT purchase method/ P2P Method

– The other way to earn more ONBUFF points regularly is by purchasing the various packs and offers that the game throws at you. These packs can be the Starter pack or the achievement packs which pop up every now and then when you hit certain level milestones. These packs give players a consistent amount of ONBUFF points either by logging in daily or instantly after you purchase them just like any other microtransaction. There's also the ONBUFF Pass and which is made specifically for players who want to indulge more in the P2E side of the game instead of casually playing the game for fun. The ONBUFF Pass is a great tool for such players as it provides additional daily quests which the player can complete to obtain more ONBUFF points. It's also bifurcated into several levels just like Battle Passes in other games. Each level provides the user with a set of Free rewards and Premium rewards. The premium rewards are claimable only by purchasing the ONBUFF Pass.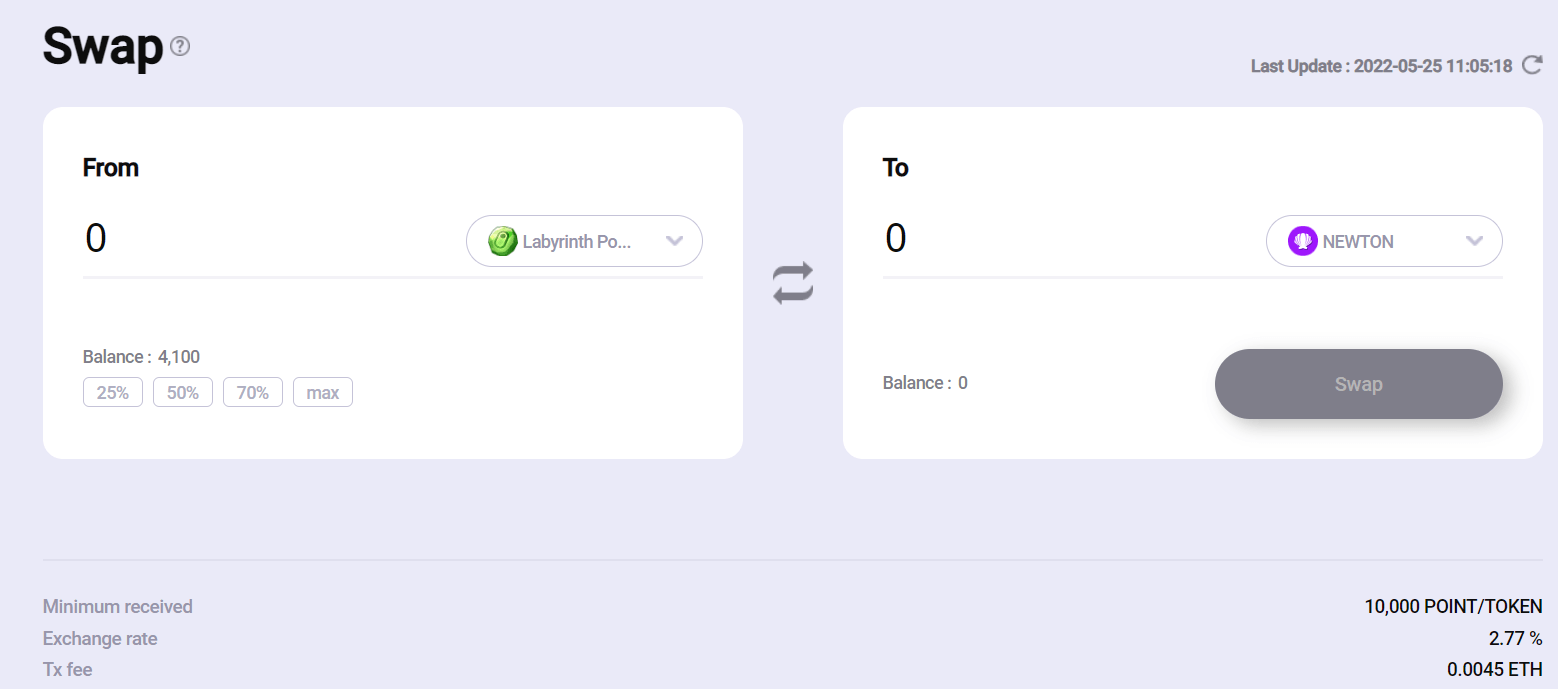 To Trade cryptocurrencies, players can simply convert their collected ONBUFF points, stored as Labyrinth Points in the ONBUFF INNO Wallet. Currently, ONBUFF INNO only supports the conversion of Labyrinth Points into a single cryptocurrency – NEWTON. It has plans to further diversify and convert it to Ethereum and ONBUFF. Follows these steps to obtain NEWTON cryptocurrency and start trading:
Open the ONBUFF INNO official website.

Go to the Swap tab.

Select the Labyrinth Points currency on the left-hand side and select the NEWTON cryptocurrency on the right-hand side.

Players can select how many Labyrinth Points they want to convert as well as the exchange rate and fees associated with it.

Once confirmed, Labyrinth Points will be converted into NEWTON cryptocurrency and will be stored in your ONBUFF INNO wallet.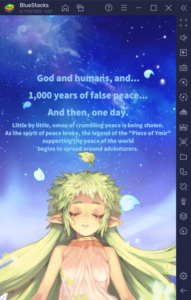 Ragnarok Labyrinth NFT needs to be constantly played to get more ONBUFF points which leads to more cryptocurrency generation. Hence, playing Ragnarok Labyrinth NFT on your mobile device for a long duration can damage the smaller capacity battery. Playing Ragnarok Labyrinth NFT on a bigger screen without worrying about battery drainage and an optimized gaming experience is highly recommended.