Game Guides
How to Install and Play Ragnarok Labyrinth NFT on PC with BlueStacks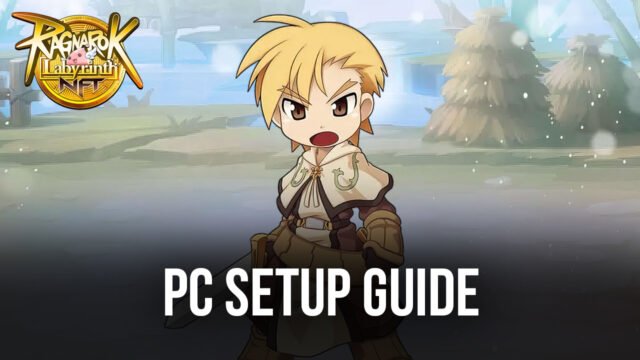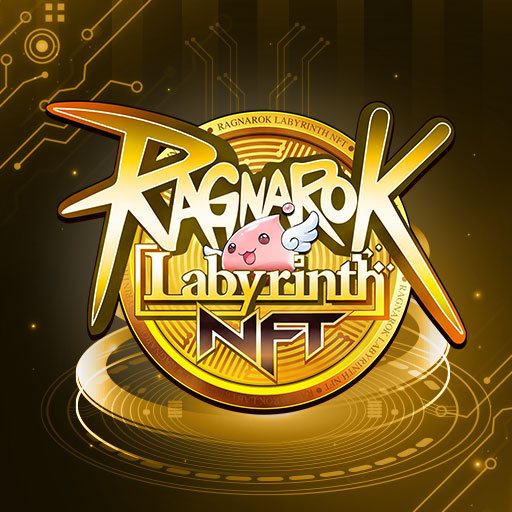 As more new games are implementing NFT technology to make the possibilities of earning while playing games a reality, the latest game to offer NFTs in a play-to-earn way is Ragnarok Labyrinth NFT. The game is free-to-play and developed by Gravity Link Inc. It's seeing its grand launch on the 13th of April and is available to download on Google Play Store and Apple App Store. The game heavily focuses on its NFT implementation and takes pride in its play-to-earn methodology, being the 1st ever Ragnarok IP free-to-earn title as said in the developer's own words.
Ragnarok games are usually more of a laidback experience and Ragnarok Labyrinth NFT is no different as it harbors a "time-effective" MMORPG experience. The game is a maze-stylized MMORPG where players are faced with multiple mazes and dungeons and spend their time fighting the various monsters from the Ragnarok Online IP franchise. The game states itself as a time-effective and grind-free experience due to its Auto-Play functionality which makes manual grinding almost non-existent, granted that your characters are strong and up to the task. The game also boasts its unique service called "Sharevice" where players can share their characters to grow them together. This makes the grind even less and can even build a great friendship among the sharers.
Ragnarok Labyrinth NFT also follows the usual Labyrinth system that made the Ragnarok Labyrinth games so famous. This Labyrinth system gives a new meaning to PvE dungeons we see in other similar RPG games as the Labyrinth is highly strategical and in-depth in Ragnarok Labyrinth NFT. They comprise of multiple puzzling maze-stylized dungeons which require players to think out of the box to solve them and move on to higher floors. Clearing each floor will provide the user with a loot box that contains treasures like weapons, etc. The game also boasts about its various game mode like PvP duel system and Raids, both of which provide a generous amount of rewards while also inducing competition in-game.
Contrary to belief, NFT games aren't that unique and offer the same gameplay and systems which usual RPG games would do. Ragnarok Labyrinth NFT is a live example of that notion as it follows the same upgrade systems that we have seen in Ragnarok Labyrinth. Familiar systems like refining equipment, refining gears, cards, etc. Another popular function that Ragnarok Labyrinth NFT offers is the Auction House which features a lot of trading and selling of goods among players. Lastly, another major reason to try out the game is its distribution of legal digital assets which can prove to be financially viable as a source of income. We are talking about the NFTs here of course.
We don't judge you if you want to make some money while playing games, in fact, that's an amazing idea but playing the game on a bigger screen of your PC using BlueStacks without worrying about battery drainage and crashes will certainly boost your gameplay efficiency and perhaps, your earnings from the game.
How to Install and Play Ragnarok Labyrinth NFT on your PC with BlueStacks
Create a Fresh Instance of BlueStacks Nought 32-Bit by clicking on Multi-Instance Manager -> New Instance.

Once BlueStacks has booted up, use the search bar on the top right to look for "

Ragnarok Labyrinth NFT

" in Play Store or our Game Center.

Click on the game's portrait on the search results to go to its Play Store page, and then install it just like you would with an app on your phone.

Complete the Google Sign-in process if you chose to skip it to install

Ragnarok Labyrinth NFT

.

Start playing

Ragnarok Labyrinth NFT

by clicking on its

icon on the home screen of BlueStacks.
Games like Ragnarok Labyrinth NFT which need time in order to grind for resources and have a lot of AFK downtime need you to play them continuously and a smaller capacity battery of mobile devices might get strained due to this much usage. Playing Ragnarok Labyrinth NFT on a bigger screen without worrying about battery drainage and smooth gameplay is highly recommended.