Game Guides
Best Tips And Tricks For Rings of Anarchy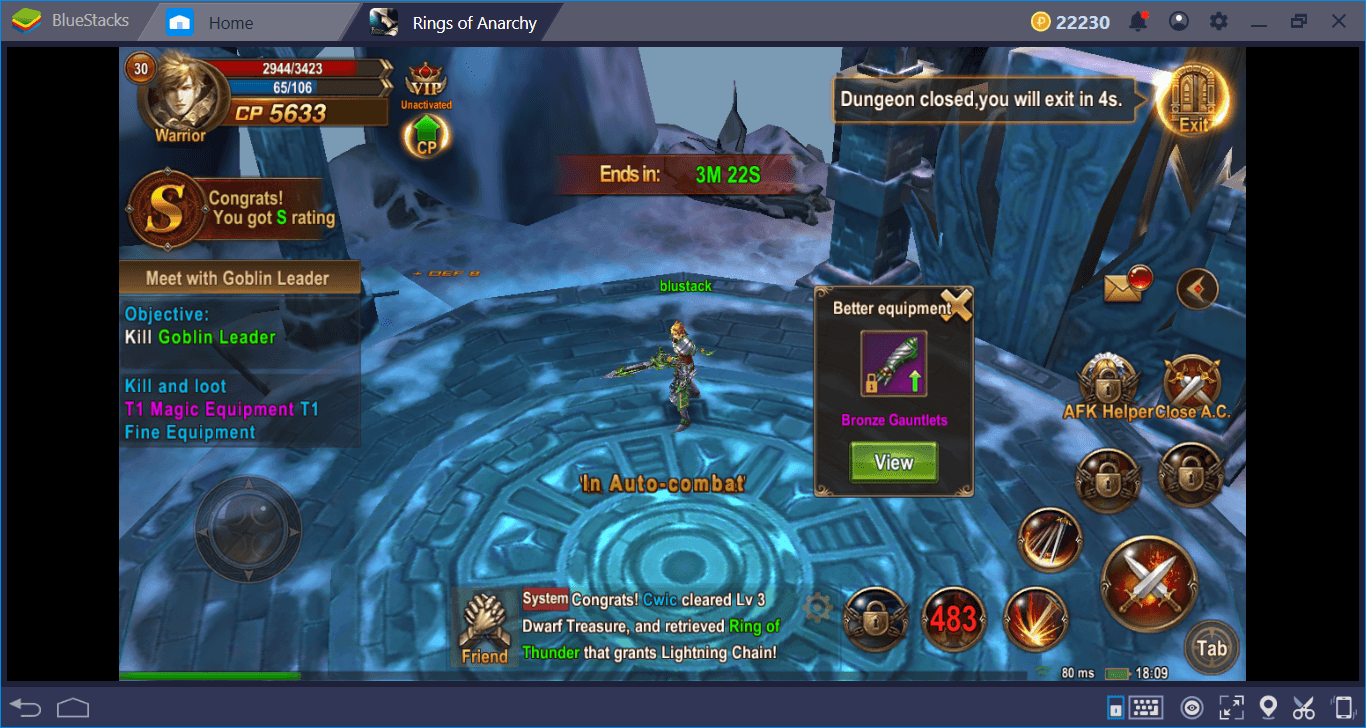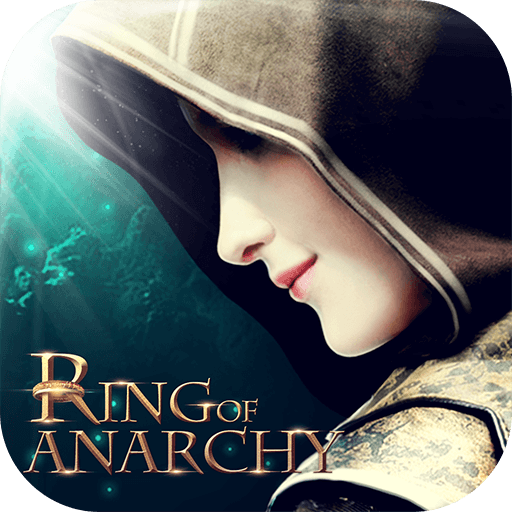 Rings of Anarchy is filled with so many features, you don't even know some of them exist until you hit the last level. However, knowing all of the things that the game offers will you a great advantage during your journey, especially for the leveling part. Well, you don't have to play the game for weeks in order to learn these: Below, you can find lots of tips and tricks that will help you.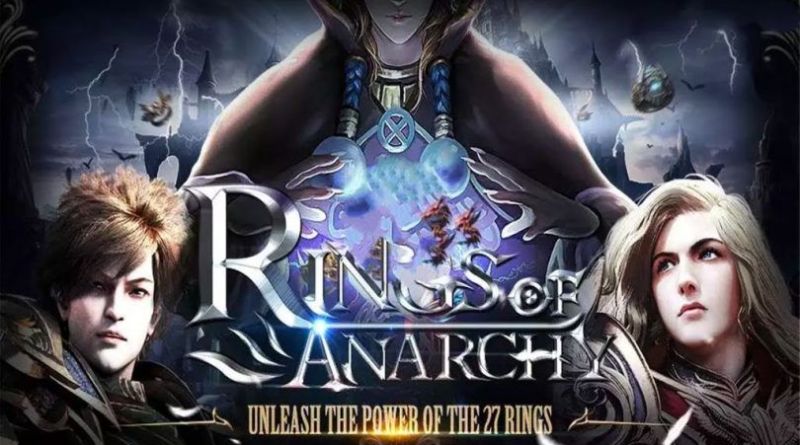 Quests Are Still Important
As we mentioned in our overview, Rings of Anarchy requires a lot of grinding – in other words, killing the same monsters over and over. However, you don't need to start doing this until you complete the story missions. Following these missions will easily carry you to level 200+ and until then, doing them is the best source for XP points.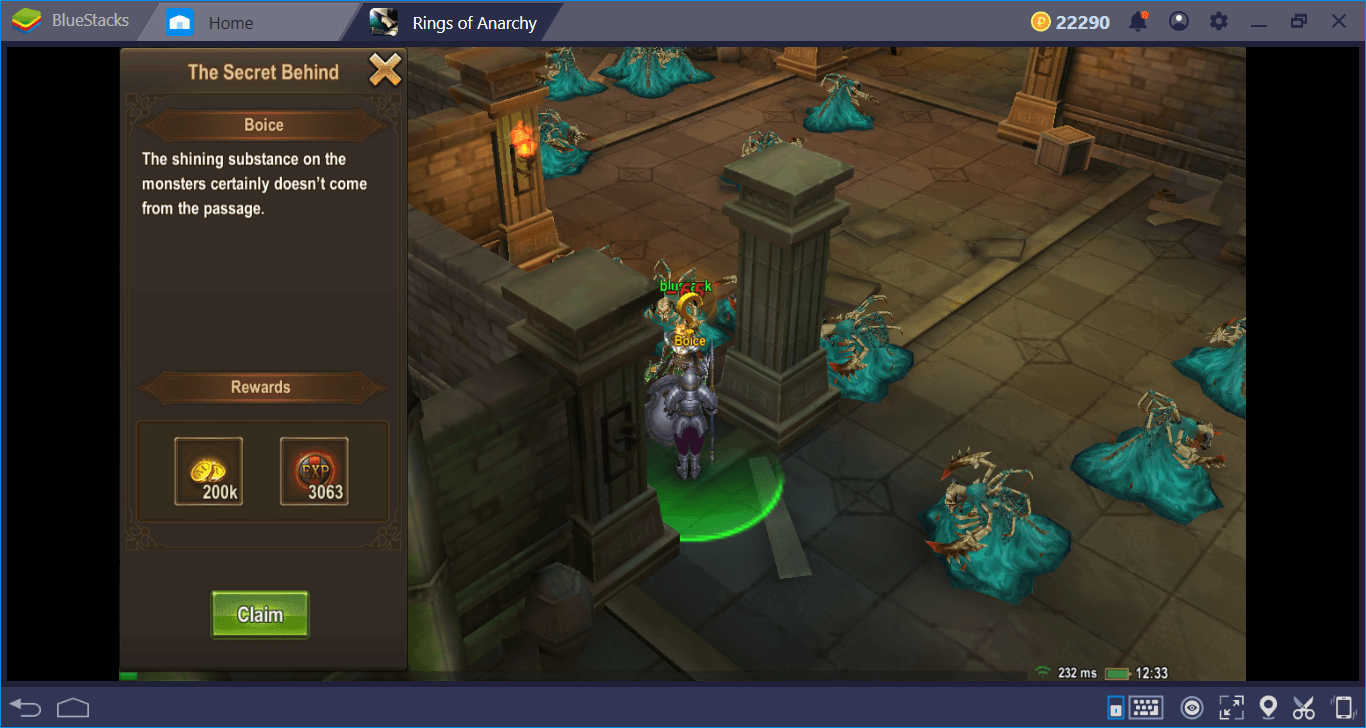 Don't start grinding until you collect all the rings and finish the main story. Quests give pretty big XP points as a reward and each one takes maximum 15 seconds to complete. So, instead of wandering on maps and killing enemies like there is no tomorrow, follow the story: You will level much faster. In addition, you will understand what is going on in this world.
Don't Get VIP At The Start
Being a VIP player gives you a lot of bonuses but the thing is, they are not that important until you hit the end level. Players with this status get the following bonuses:
30% Increased XP
100+ Attack, 30+ Defense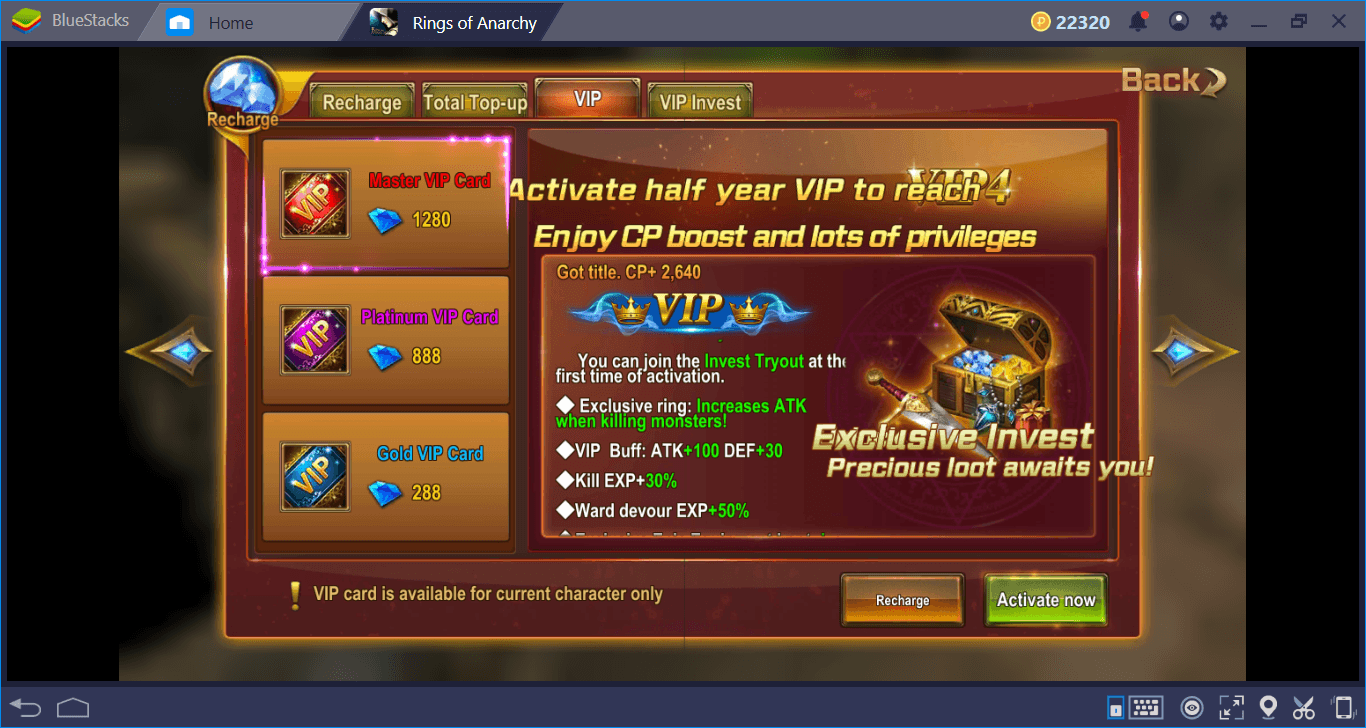 And that's basically it. There are a couple of other bonuses too but none of them are useful. Until you hit the end level, the attacks and defense bonuses are pretty much useless. And for the increased XP amount, there is a better thing you can buy: The greedy goblin.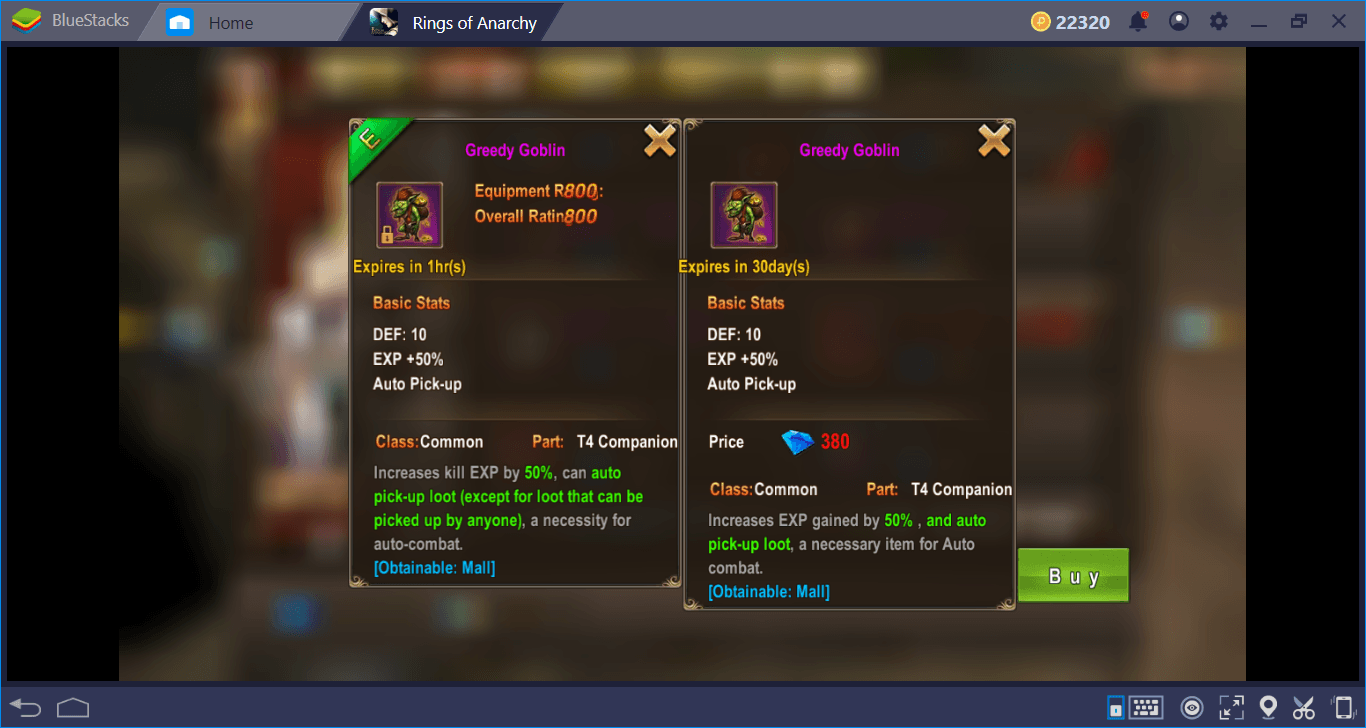 This companion lasts for 30 days, it gives 50% more XP points, and is cheaper than being a VIP player. So, if you will spend money to level faster, make sure it is on this goblin. Once you reach the final level, you can consider getting the VIP status, but not before.
Clear Your Inventory Periodically
Whether you are aware or not, your hero collects a lot of items while killing creatures. The game informs you only about the ones that are better than your current equipment but for all others, you don't even notice picking them up.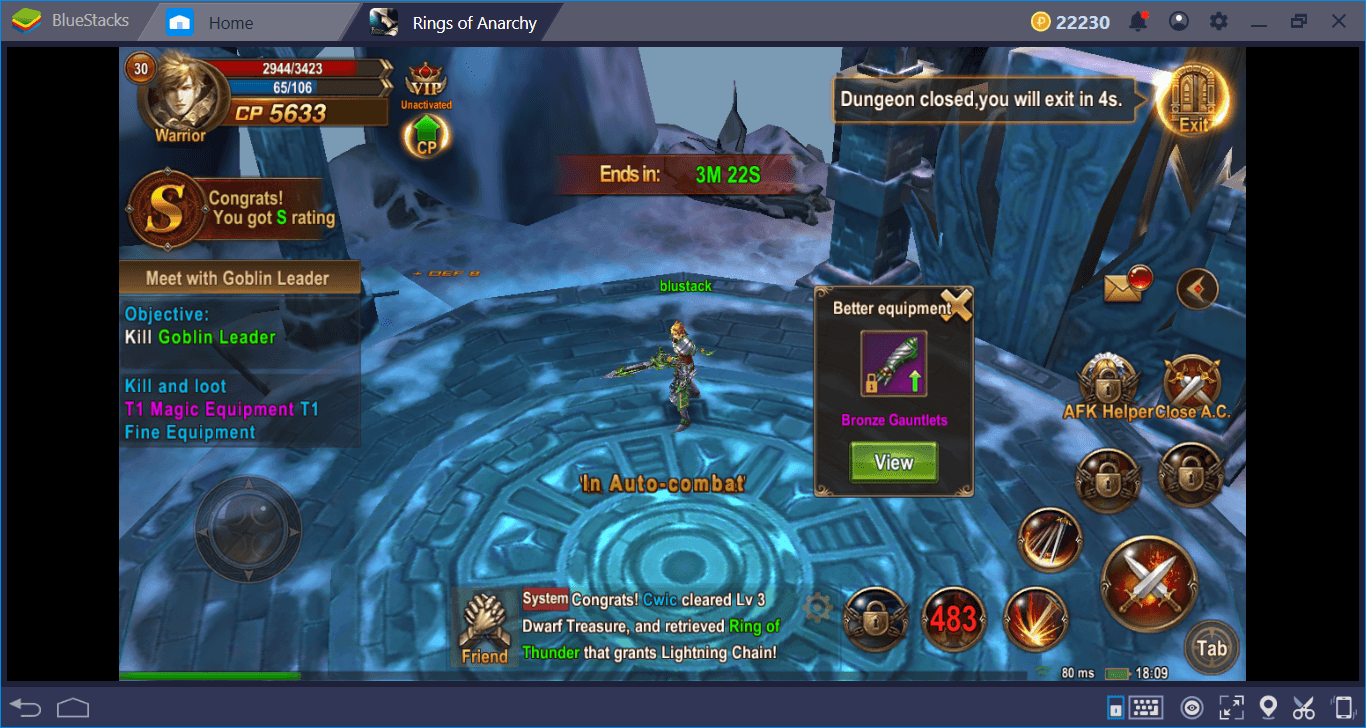 You actually collected dozens of equipment during this quest but this was the only one you are aware of.
However, your inventory has a limit and it fills up pretty quick. You can collect 40 items in total – after that, there will be no room for new shiny things. In order to prevent this, open your inventory and sell your items every 10 minutes or so. You can use the "fast-sell" feature if you are unsure which ones to sell.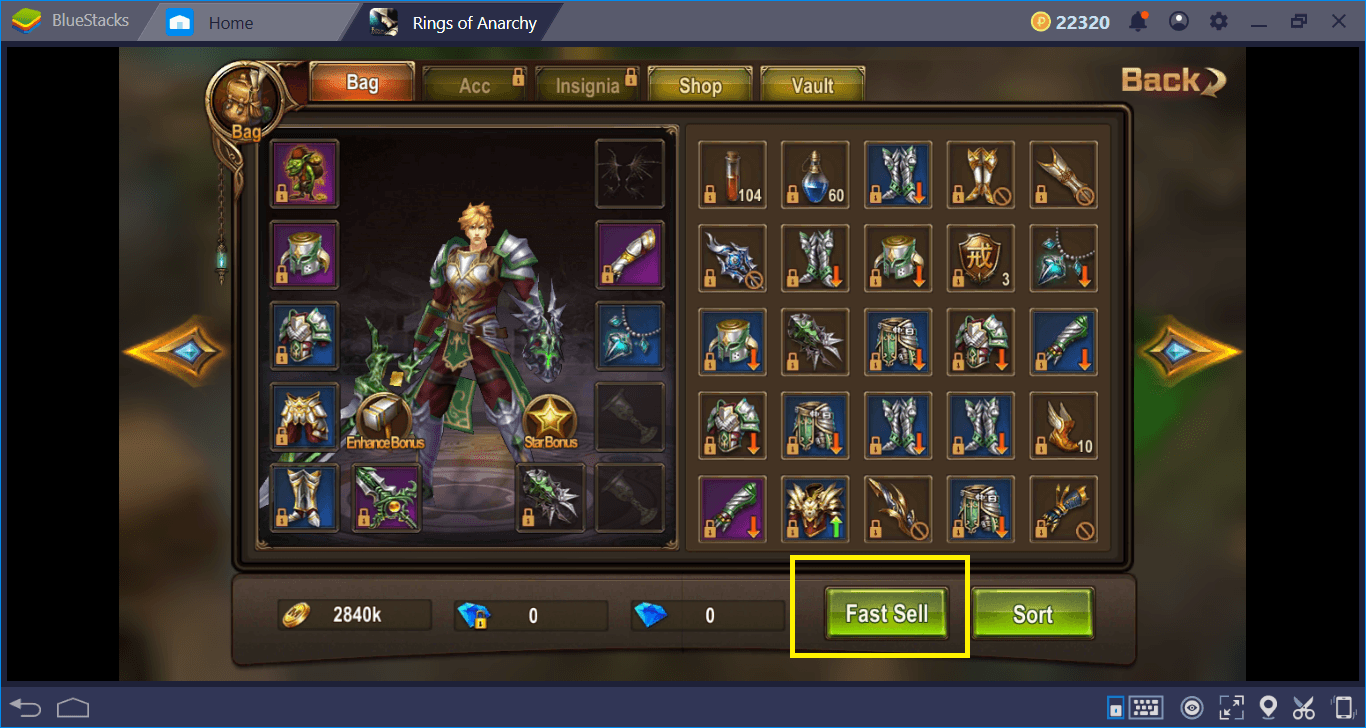 However, remember that you don't need to sell all of the equipment. Some items may be used by other classes and just because you have a warrior does not mean that you cannot give that shiny new staff to your mage. If you have found an item that is useful for another character, you can put it in the vault – equipment in this storage will be shared by all of your characters.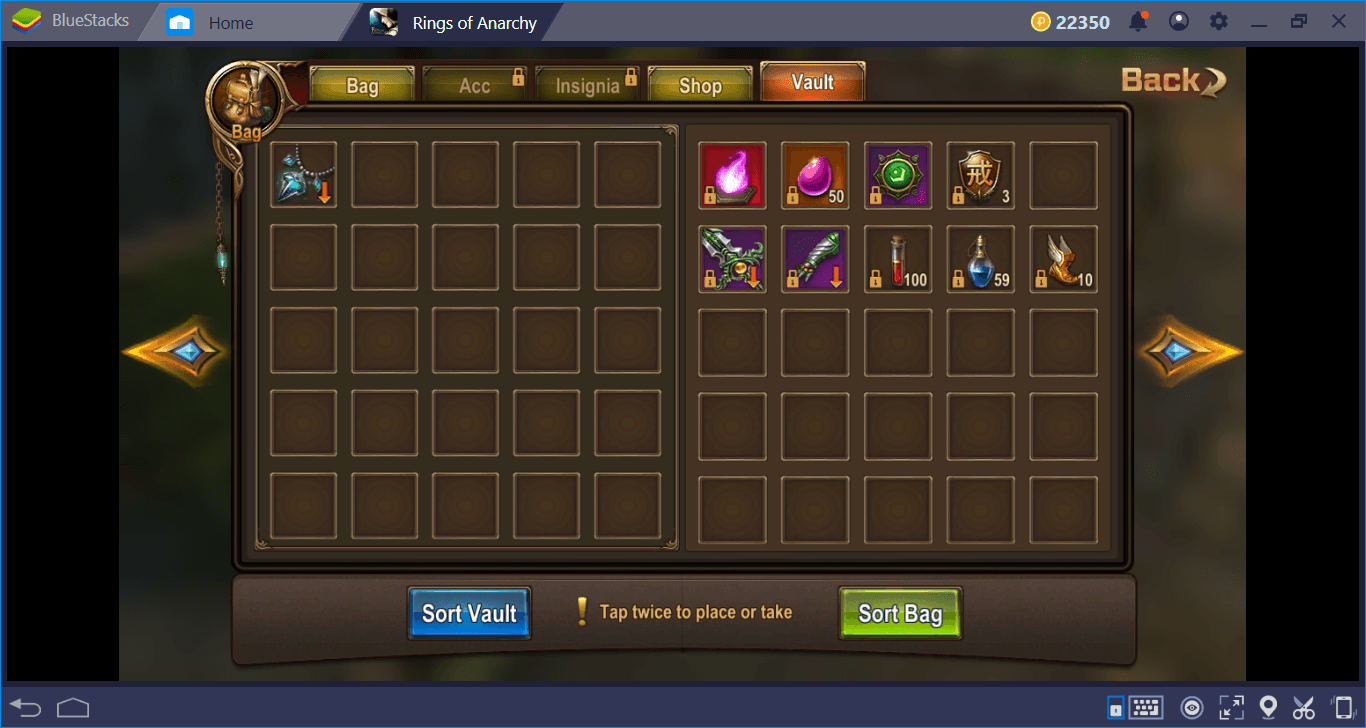 You can use the multi-instance feature of BlueStacks, play with at least two characters at the same time, and share loot between them by using this screen.
Buy As Many Potions As Possible
Using the automatic battle feature surely has its benefits but it also has a "small" problem: Your character still needs to use health and mana potions to stay alive or keep attacking. This system is integrated into the auto battle feature – as long as you have enough potions, your character will drink them automatically when required. But if you run out of potions, he/she will die pretty quick.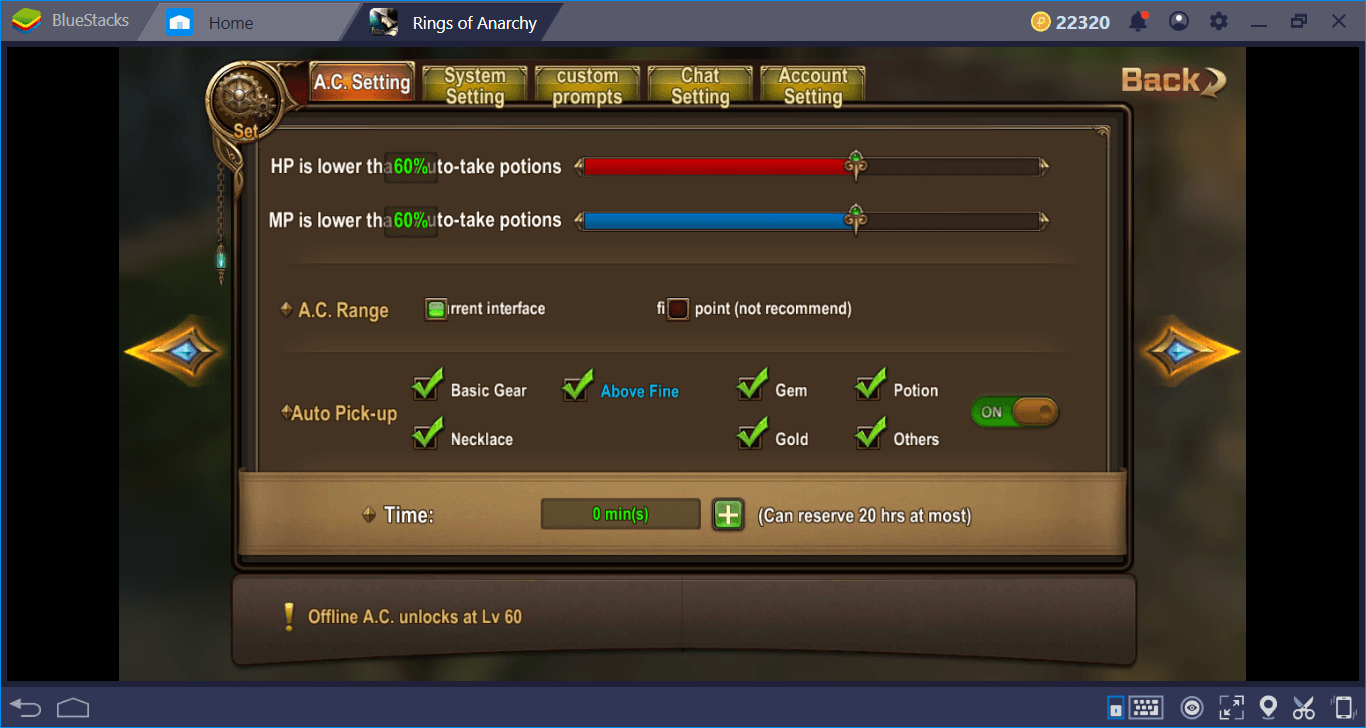 Therefore, make sure your character has literally tons of health/mana potions before you start using auto-battle or offline leveling features. These potions are pretty cheap and can be bought with gold, the cheapest currency in the game. Even after playing an hour, you win enough gold to purchase dozens of potions.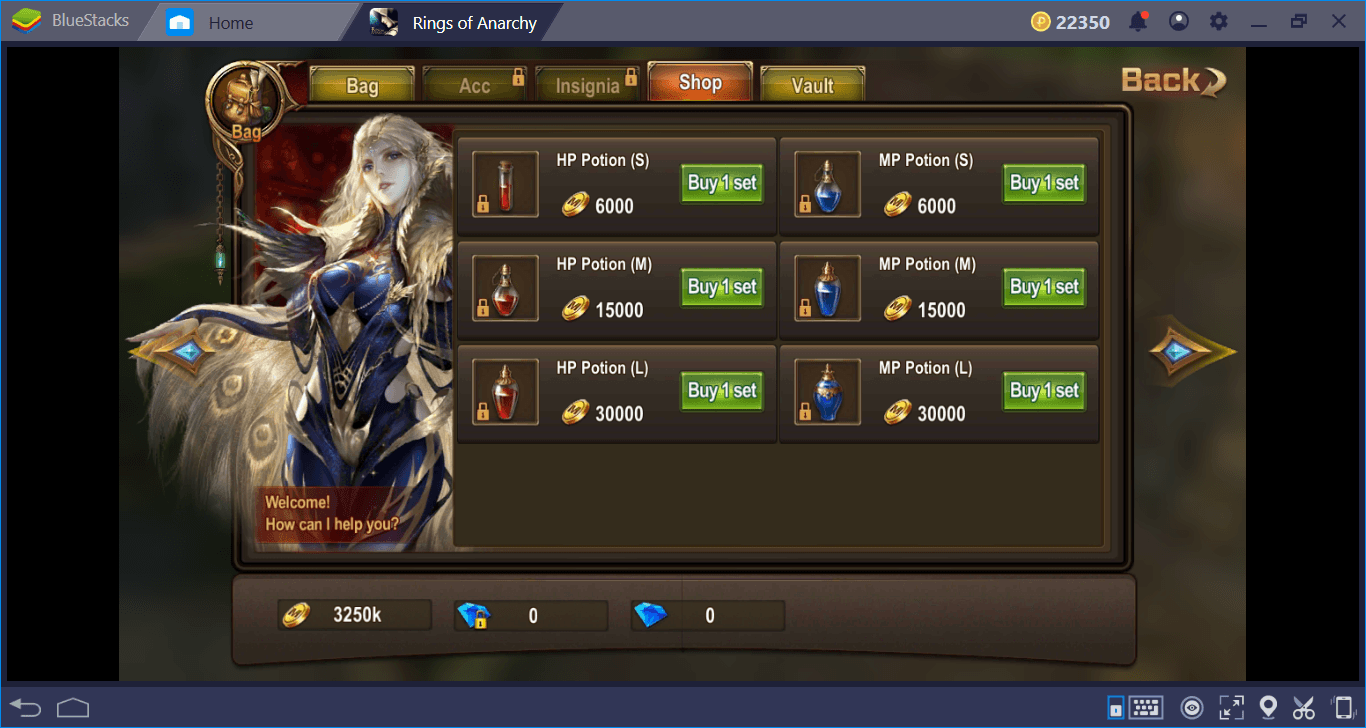 And now, you are ready to start your adventure and level as fast as possible – don't forget to look for us when you reach the last level, we are still playing the game! And if you take a look at our BlueStacks article, you can find other tips that will be helpful during your journey. Good luck and let the grinding begin!