Game Guides
BlueStacks Setup Guide For Rings Of Anarchy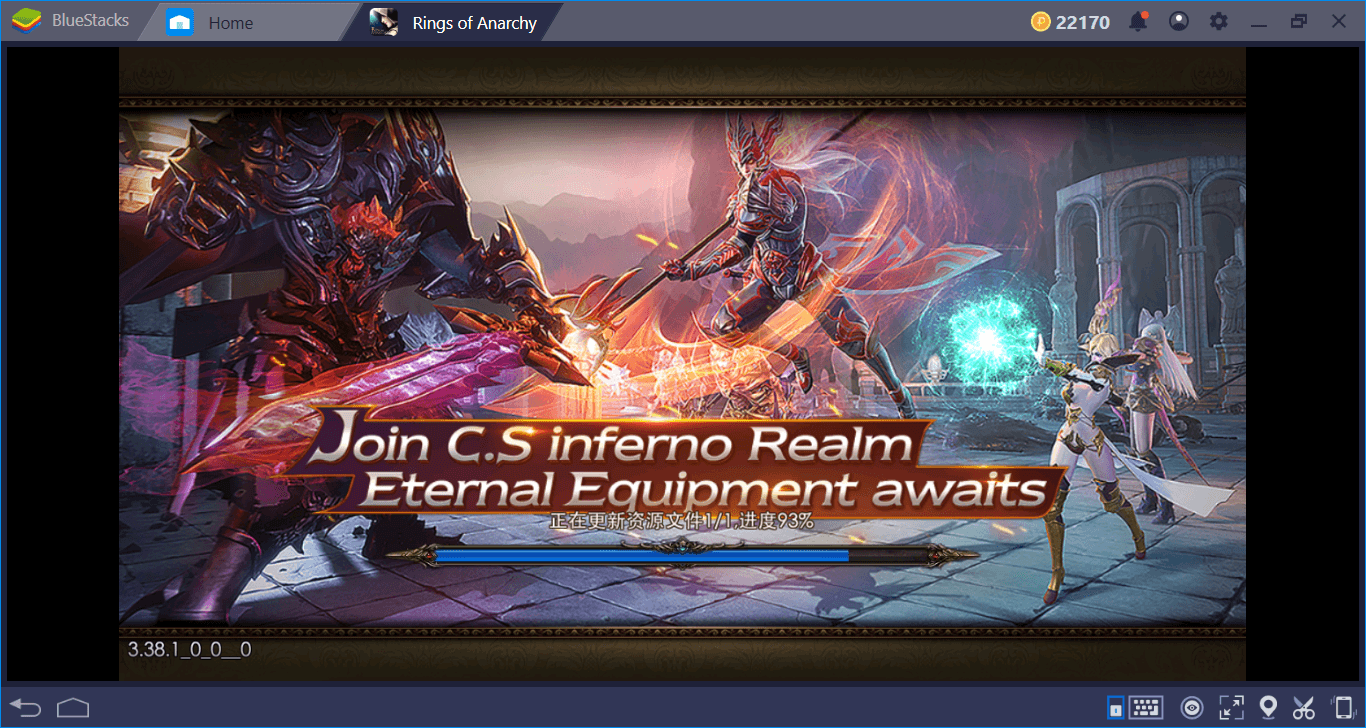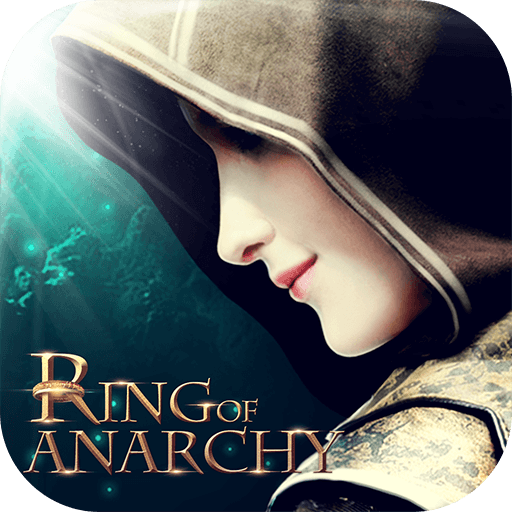 If you are starting to play Rings of Anarchy for the first time, you need every help you can get: This will be quite a long gameplay that requires weeks of grinding. Luckily, BlueStacks 4.5 offers all the features you need to shorten this period as much as possible. In this article, we will mention them and tell you how to automatize the grinding process even more, but let's start with installation and configuration.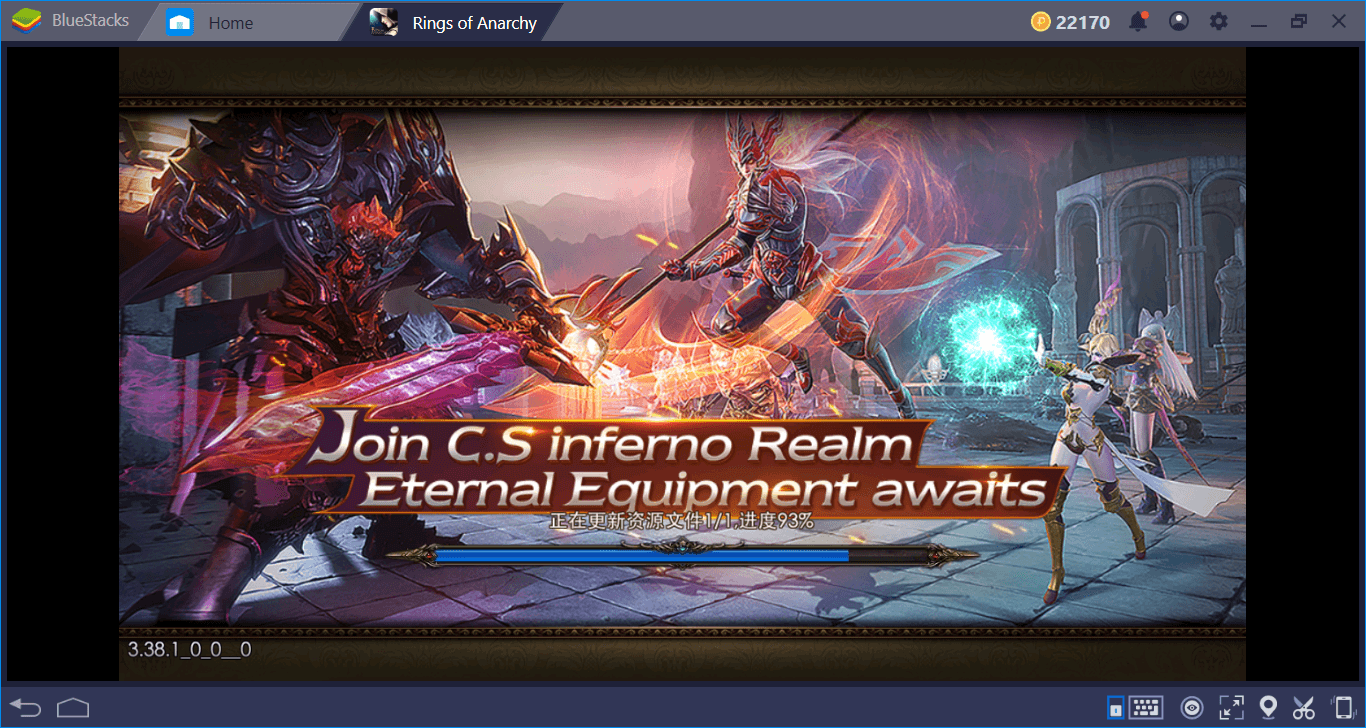 Installing Rings Of Anarchy On BlueStacks
If you are on a limited plan, you will love Rings of Anarchy: The whole game fits in a 500 MB package. To start, enter the name of the game in the search box at the main screen and check the App Center results. Pressing the "install" button here will start the download – BlueStacks will handle the rest. Grab a cup of coffee and wait: In a short time, BlueStacks will notify you that the game is ready to play.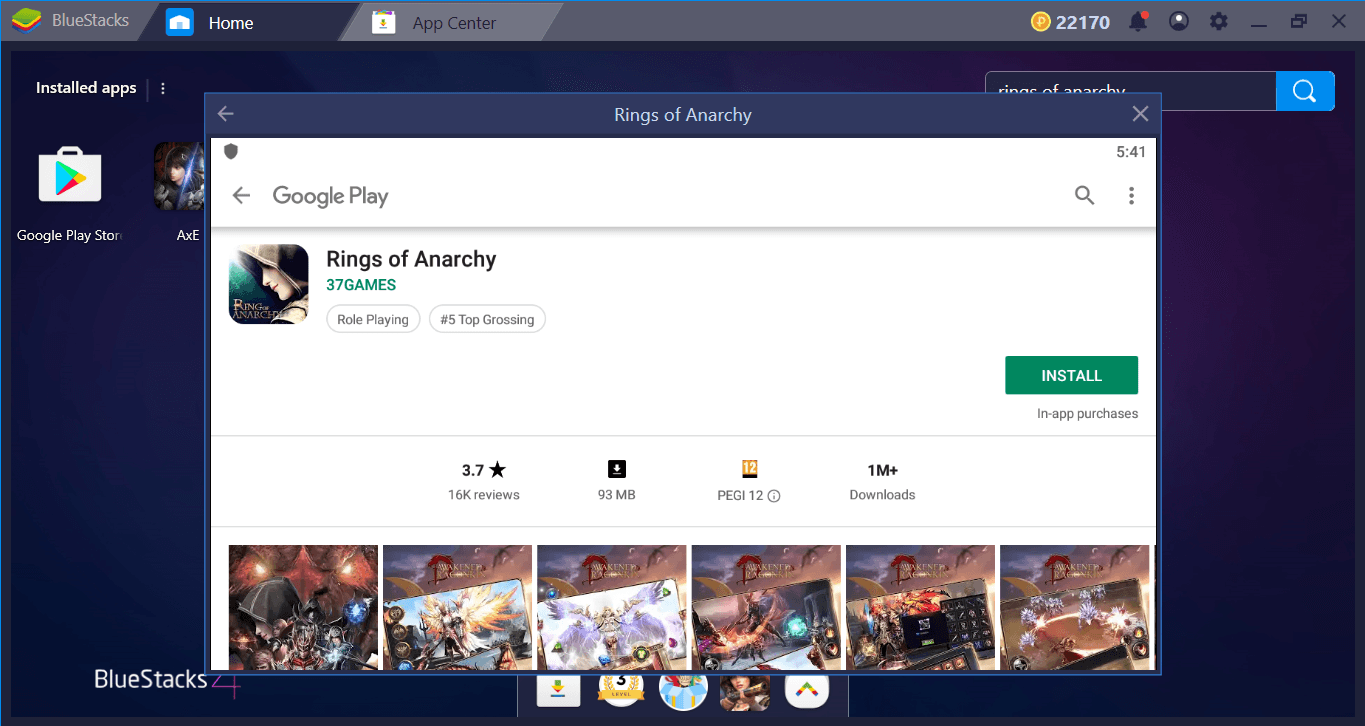 The App Center result screen. Just press the green button.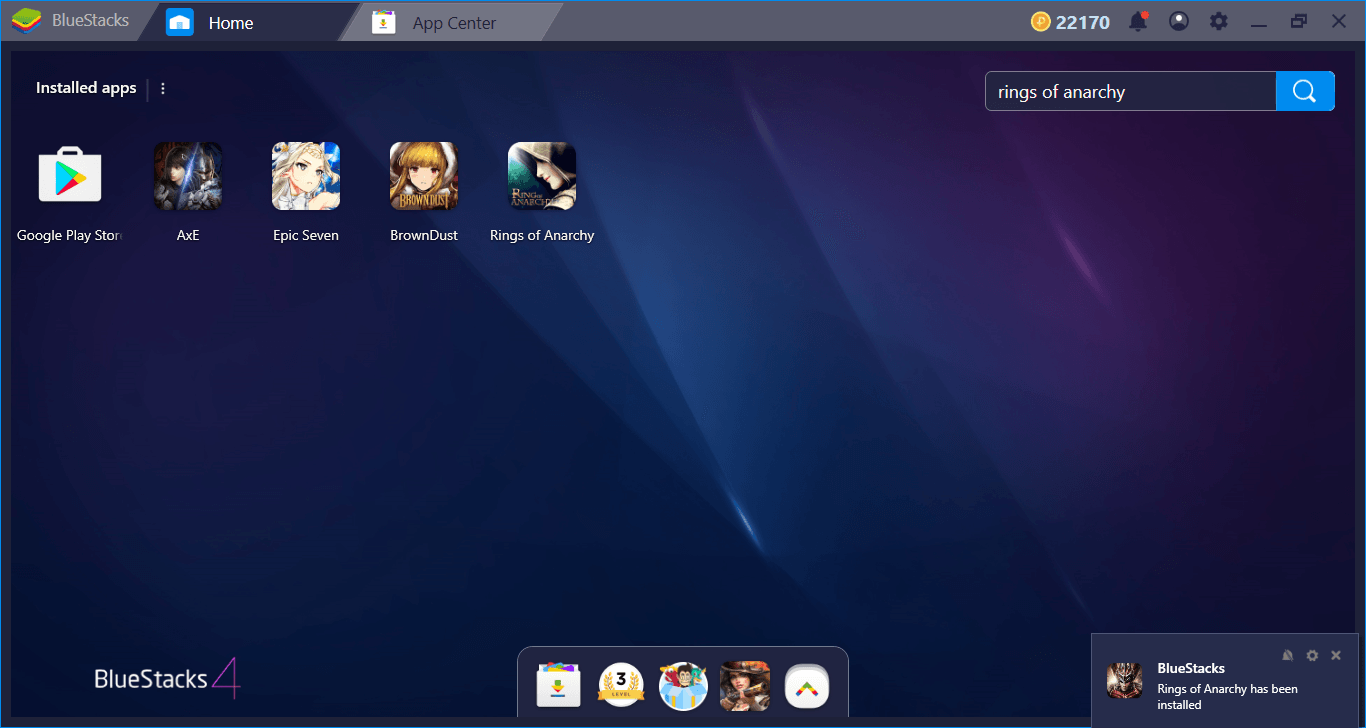 We are ready to play. Make sure to read our overview of the game to get an idea of what to do and let's start!
Default Controls And How To Change Them
To tell the truth, you don't need any keyboard shortcuts to play the game: This is an ARP game with simplified mechanics and more than half of its features can already be automatized. To navigate between the menus and pressing buttons, using the mouse will be more than enough. However, if you are not a "clicker", you can still assign keyboard keys to all of the functions. In order to do that, you need to use our visual keymap tool – click on the keyboard icon at the bottom right to start.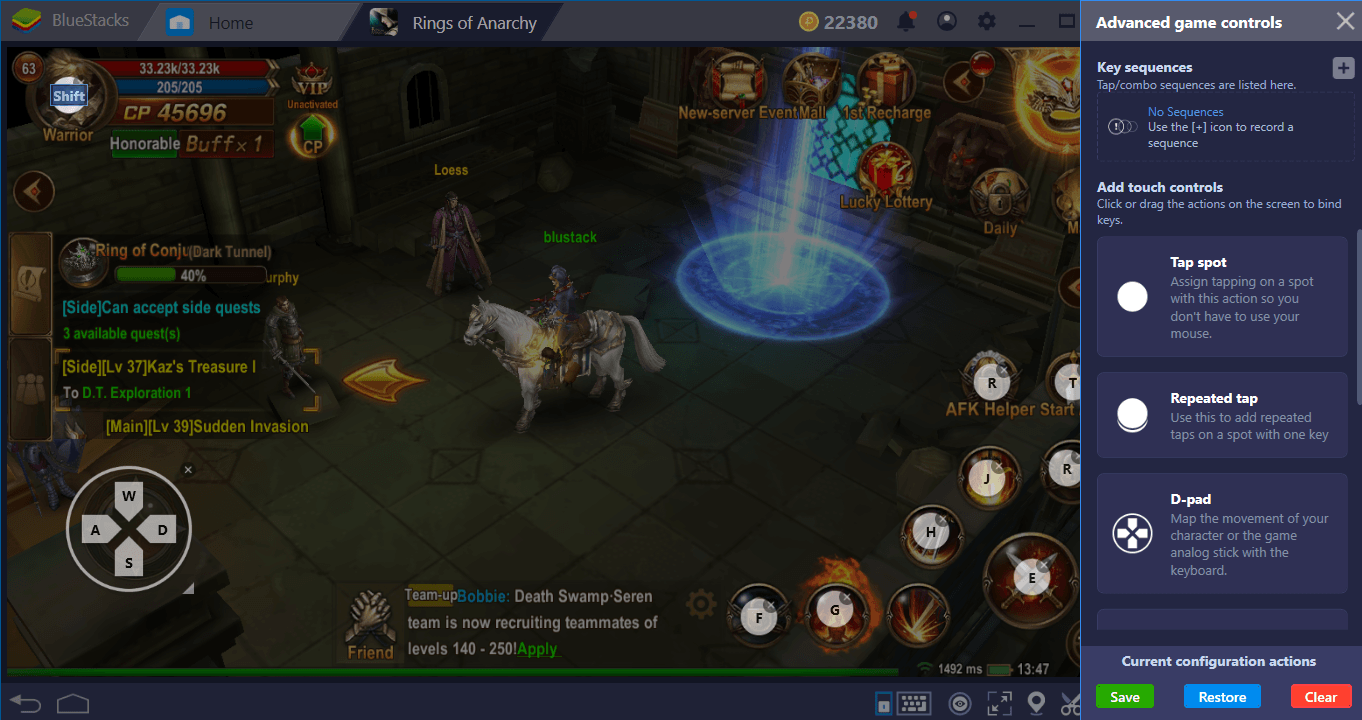 This tool lets you put "tap spots" anywhere on the screen and assign a key to them. So, for example, you can place these spots on top of skill buttons, assign a key, and use that key to activate that skill. The screenshot above shows you how to do that – you can add as many tap spots as you want. Remember to save your layout when done.
Use Combo Key To Create Skill Chains
Rings of Anarchy already offers an auto battle feature: When you activate it, your charactyou need to use our visual keymap tool
Link to BS Keymap article
er starts fighting automatically and keeps doing this as long as he has enough health/mana potions. However, this mode is pretty much useless against bosses due to not being "smart": All it does is activate random abilities when they come out of cooldown. In other words, the system cannot combine skills and use them in a certain order to make them more effective. For example, as a warrior, you should use your Ring of God skill first to get stat boosts first and Ring of Gale to clear large number of enemies quickly.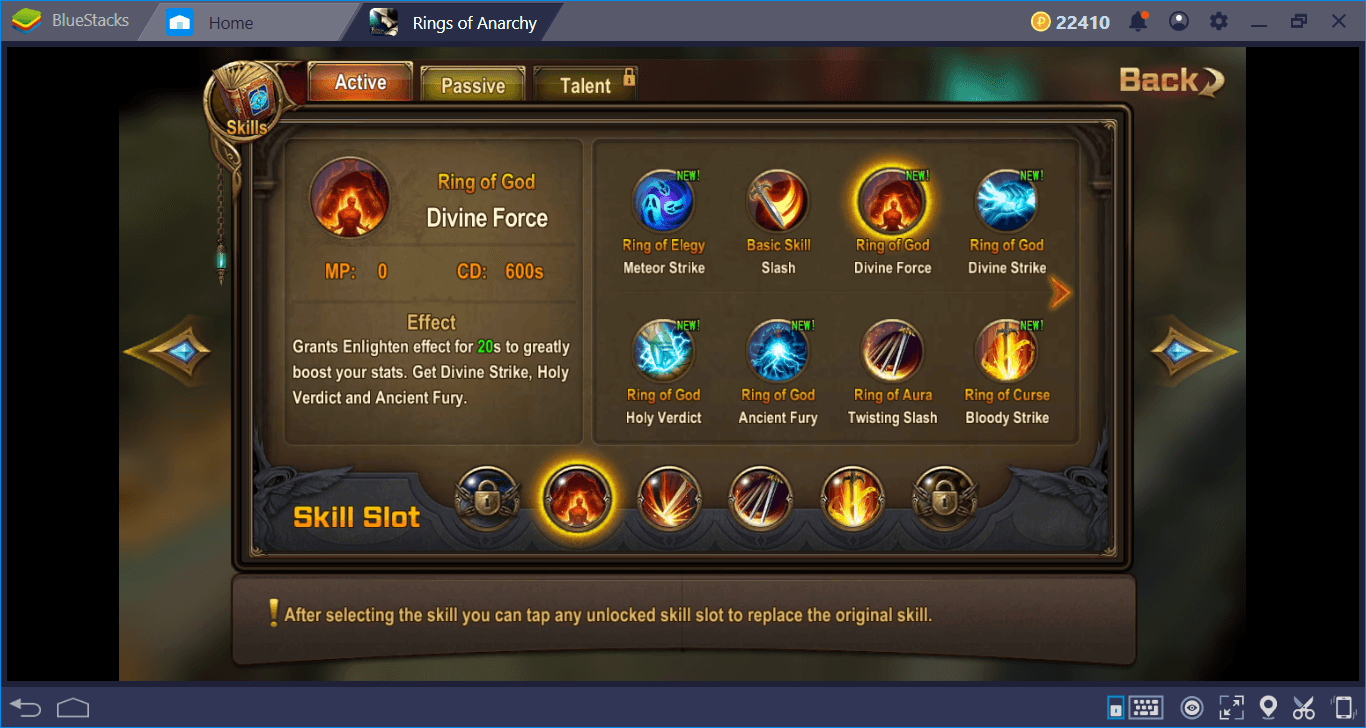 Creating these combos will speed up your leveling process too, as you will be killing enemies much faster and efficiently. Using the Combo Key feature of BlueStacks will add "intelligence" to the auto battle feature: Record your best skill chain and repeat it on bosses with the press of a single key.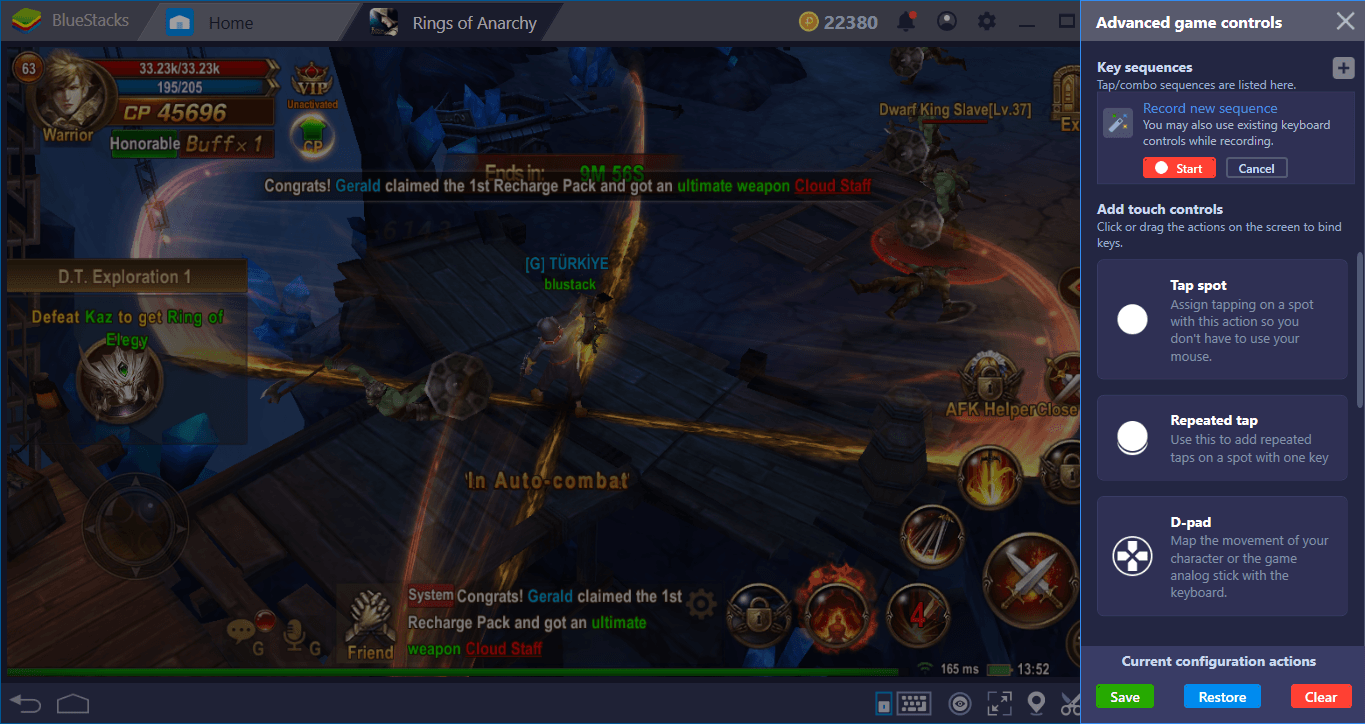 The start of the recording – the goal is to use our skills in the most effective way and create a "chain".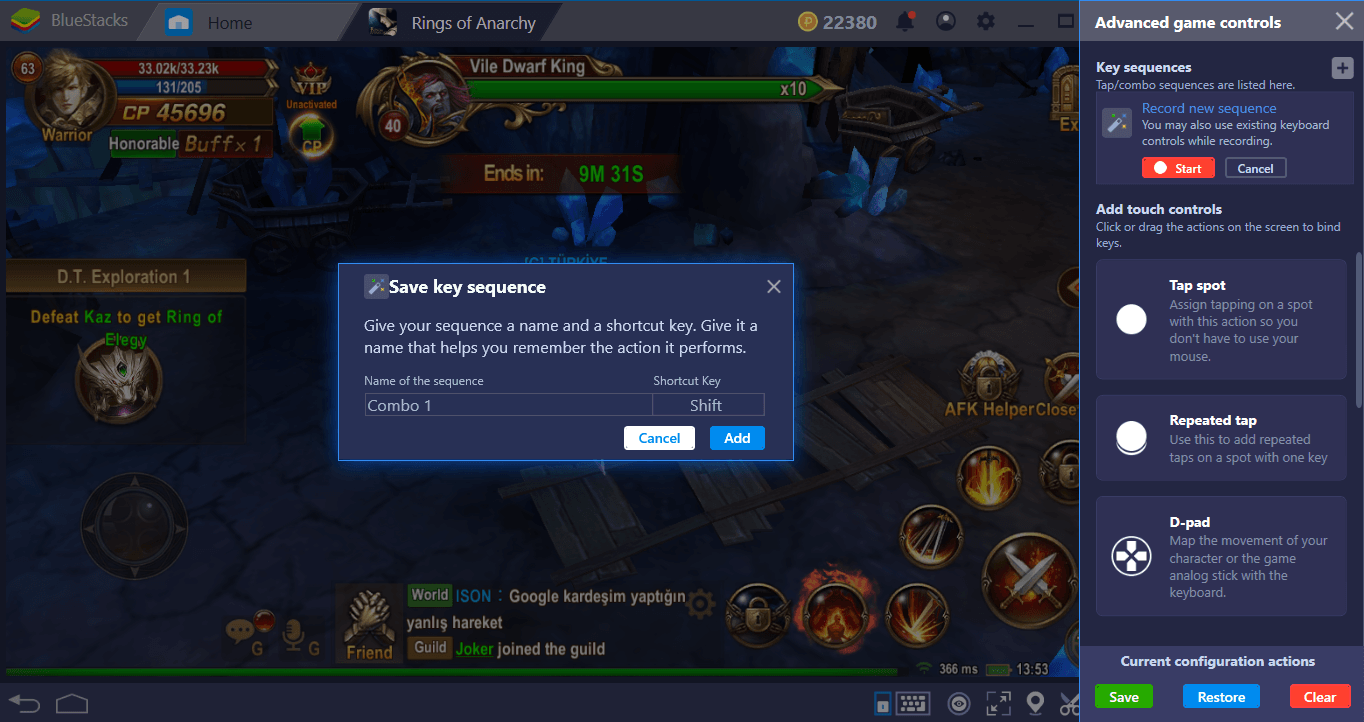 In the future, we can repeat this chain as much as we want by pressing the assigned key. Bring your best to every boss battle!
That's not all: By using the multi-instance feature of BlueStacks, you can create parties of your own and play with multiple characters at the same time. Doing so will give you additional XP bonuses. We already explained how this can be done in another article, so we recommend taking a look at it. By using the Combo Key and Multi-Instance features wisely, you can create lots of other scenarios that will allow you to automate the game even more. No more "manual" grinding required: You can get a high-level character even while playing other games! If you have other ideas or suggestions about the use of our exclusive features, make sure to leave us a comment. See you at the game!