Game Guides
Rise of Empires: Ice and Fire - How to Use Our BlueStacks Tools to Streamline and Automate the Development of Your Empire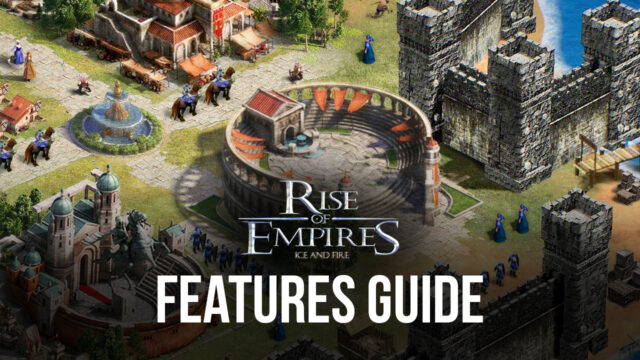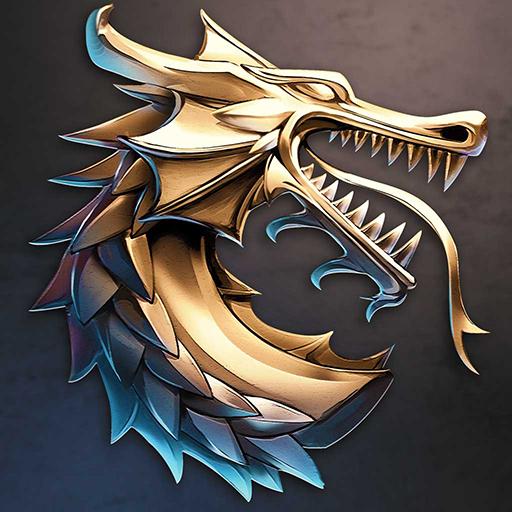 Whenever we pick up a new strategy conquest game like Rise of Empires: Ice and Fire, our immediate thoughts go to wondering how we can improve the base experience with BlueStacks. And while playing on PC has already inherent benefits for your overall enjoyment of the game, our Android app player also gives you access to additional tools that can help to enhance your gameplay far beyond what the standard mobile experience could give you.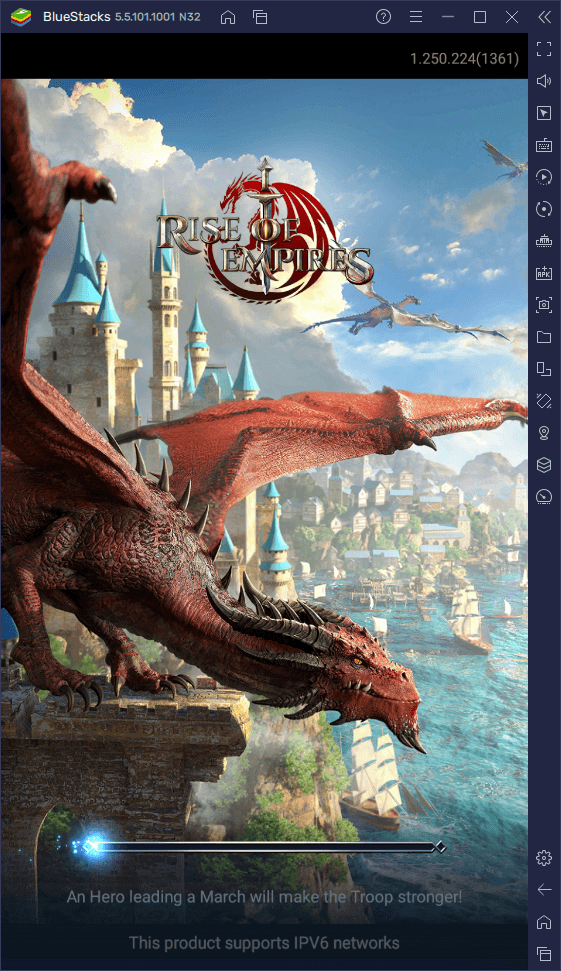 With that being said, we're going to show you how to use our tools to your advantage when playing Rise of Empires: Ice and Fire on PC with BlueStacks. If you're looking to streamline and automate the development of your empire in this strategy game, then you're definitely going to need the tips and tricks in this guide. Just remember to check out our PC setup guide for Rise of Empires first, in case you still haven't installed the game on your computer—it's free and takes less than five minutes!
Enhance Your Menu Navigation With the Keymapping Tool
As is the case with most other games in this genre, the vast majority of the gameplay in Rise of Empires takes place through a wide variety of menus. From training troops, gathering resources, and constructing buildings, to upgrading structures, and building your defenses, among others, all of these things are performed with just a handful of taps when playing on your phone.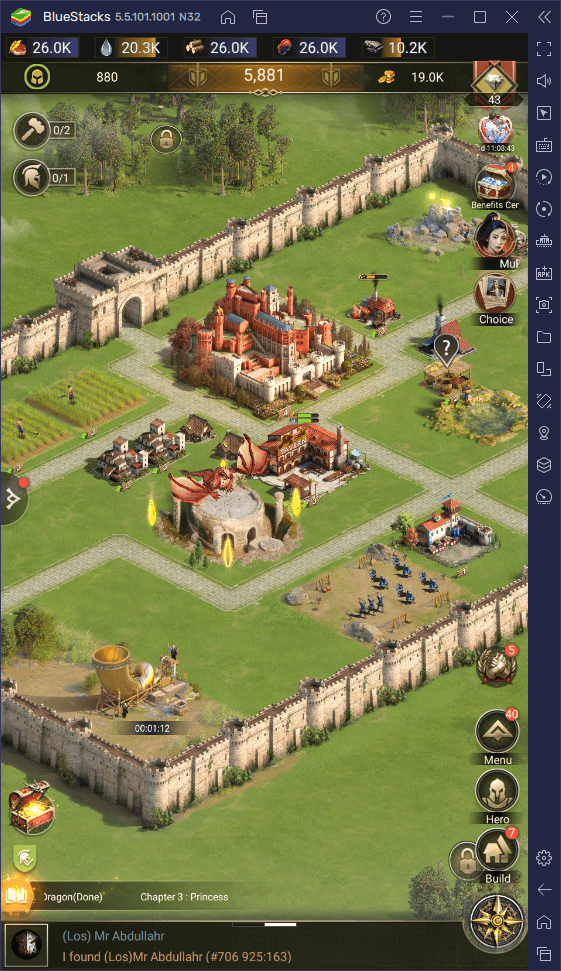 However, if you're playing Rise of Empires on PC with BlueStacks, you can use the Keymapping Tool to essentially streamline navigating through all these different menus through a variety of keyboard shortcuts. In this sense, you could play this game as if it were a regular RTS on your PC, with tons of keyboard shortcuts for accessing all of the important menus.
To access the Keymapping Tool, you simply need to press Ctrl + Shift + A while in-game. This command will bring up the Advanced Editor, a screen where you can check all your bindings for the current game, as well as modify them, or even add new ones.
In Rise of Empires: Ice and Fire, you shouldn't have any bindings by default, which means that you'll have to set them up on your end. This is easily done simply by clicking on any part of the screen to add a "Tap" function, followed by pressing the desired button on your keyboard to assign it to the function. Afterward, whenever you press the button on your keyboard, the corresponding function will activate. This applies to the Tap functions, as well as any other types of shortcuts that you add to the screen.
Setting up your bindings manually can be a bit confusing at first, so feel free to check out the screenshot below to get an idea of how to proceed in this game.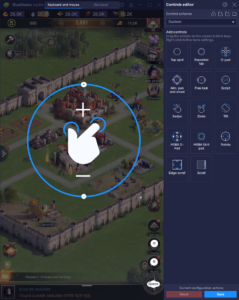 This control scheme lets you access most of the important menus in your town simply by pressing the corresponding buttons on your keyboard. Similarly, it also lets you control the zoom by pressing "+" or "-".
When you're done customizing your shortcuts, remember to click on "Save changes" on the bottom right to implement your tweaks.
Develop Multiple Empires at the Same Time With the Instance Manager
When it comes to progressing quickly in strategy conquest games like Rise of Empires: Ice and Fire, one of the most common methods is to develop multiple cities at the same time, and use your additional accounts to funnel resources into your main city. In this sense, your extra cities function as "farm accounts" of sorts, focused exclusively on aiding your main town.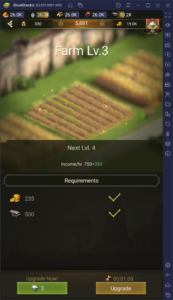 If you're looking to play on multiple accounts to develop several cities, BlueStacks can significantly help by giving you access to the Instance Manager, a feature that lets you create various BlueStacks instances, and access the same game on multiple accounts at the same time. For Rise of Empires, this means that you can effectively develop several different cities at the same time, giving you all the benefits that come from this method.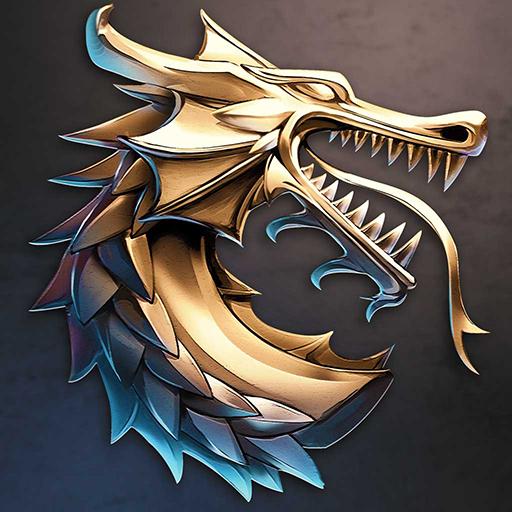 By keeping multiple towns close to each other, you can effectively dedicate a couple of these to maximizing their production, and then attack them with your main city whenever you need some extra resources. By keeping multiple farm accounts, you can significantly increase the resources production of your main city, therefore dramatically speeding up the development of the latter.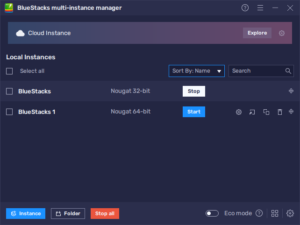 Moreover, even if you don't choose to keep farm accounts, you could still benefit considerably from developing multiple cities at the same time, as you can effectively multiply your strength and keep yourself safe against enemies that, otherwise, would easily destroy you. In other words, whenever you're targeted by another player, you can send reinforcements from multiple cities, and significantly bolster your defenses.
You can access the Instance Manager at any moment by pressing Ctrl + Shift + 8, and create new instances by clicking on the "+ Instance" button. By following the instructions on screen, you can create new instances in seconds. Afterward, feel free to check out our PC setup guide for Rise of Empires: Ice and Fire to get a refresher on how to install this game on your new instances.
Automate Simple Processes With the Macro Recorder
Part of your success in games like this one boils down to being diligent with your resource gathering. In other words, while your city will passively generate some resources, you can speed up this process by sending out your troops to gather from resource points on the world map.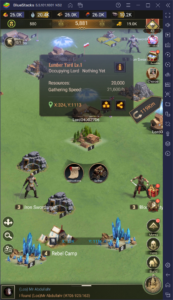 This gathering process, while simple, requires a lot of attention, especially since it's never automatic; you always need to send out your troops manually, wait until they get back, and send them again. And while this isn't strictly necessary, being disciplined with gathering will make the difference between a casual player, and someone who wants to progress as fast as possible. Luckily, with the BlueStacks Macro Recorder, you can easily automate this process.
By accessing the Macro Recorder with Ctrl + Shift + 7, you can then start recording your macros to automate certain processes. And since the gathering process is always the exact same every time, you can effectively start the recorder, send your troops out to gather, and then stop the recording. Afterward, you can use the resulting macro to automate the process on every subsequent occasion, with the press of a button. In fact, by clicking on the gear icon to the right of the macro on the list, you can even set it to loop automatically as many times as you want, which is great for when you need to go AFK but you still want to continue gathering resources.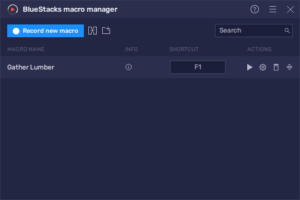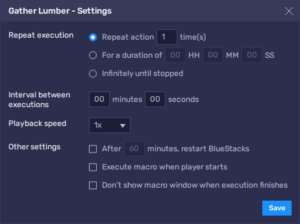 BlueStacks gives you all the tools you'll ever need to build powerful cities in Rise of Empires: Ice and Fire. Check it out for yourself and let us know what you think!