Game Guides
Runelords Arena on PC – Tips and Tricks for Beginners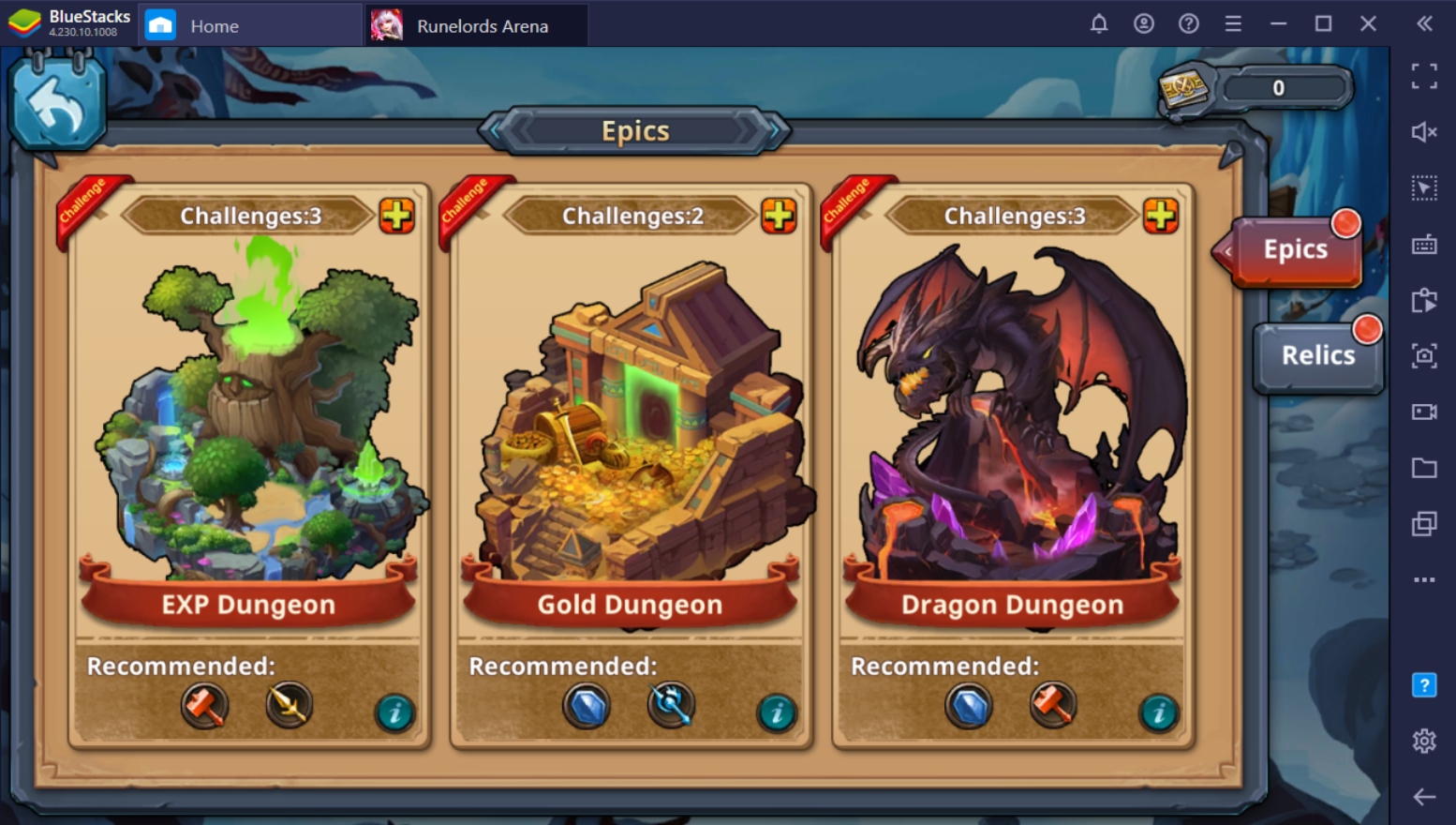 Runelords Arena features a great fast-paced, turn-based combat that allows players to get more action in a shorter amount of time. This feature was intended for more experienced players who already know how to manoeuvre a battlefield without overthinking the basics. However, for beginners, this might pose a challenge since they'll be left with the expectation that the game is easy to learn, even though it takes a bit of experience to master this.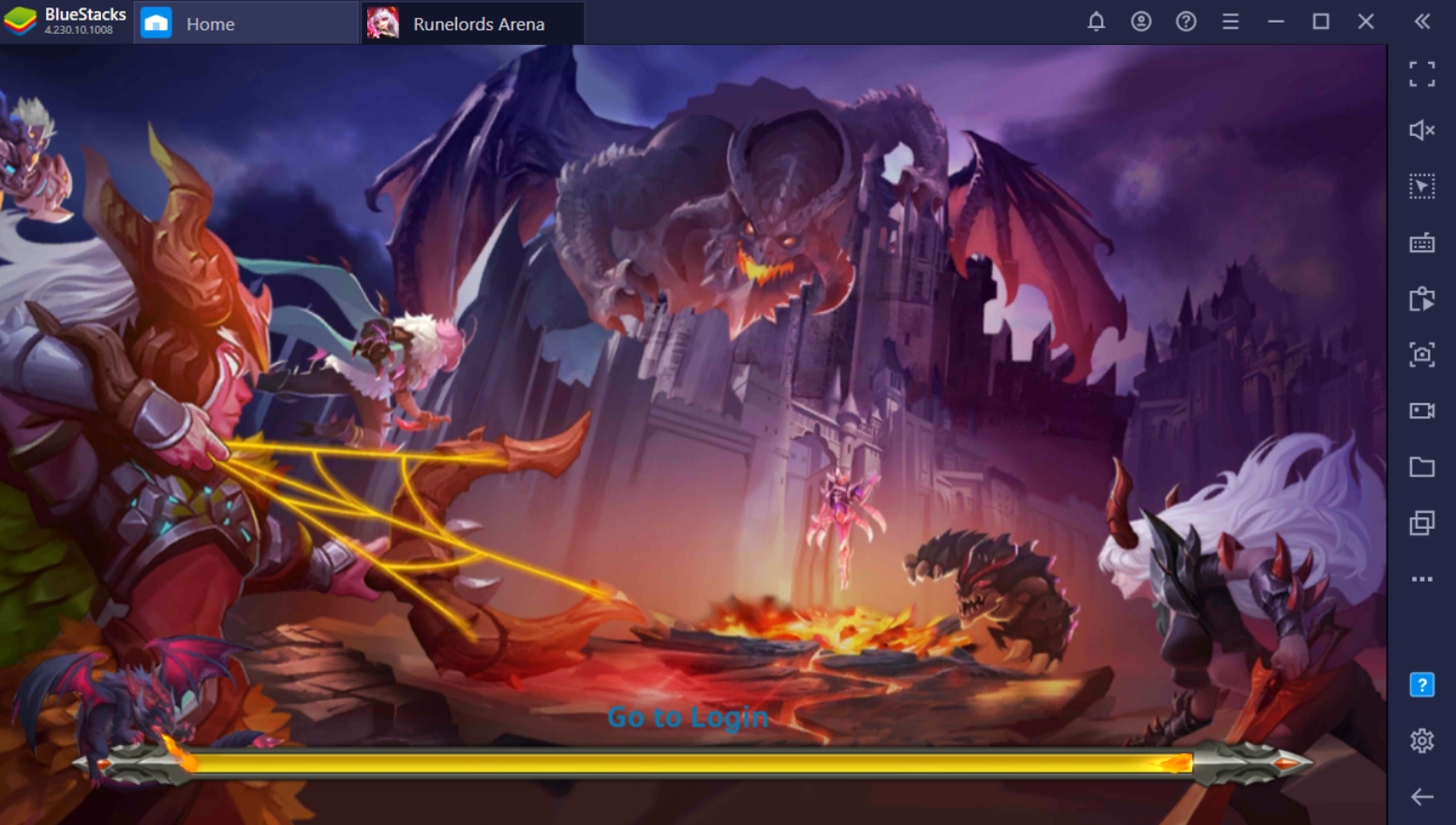 The game is relatively easy to learn, even if you haven't had experience in the genre before. Players love that the game needs strategic planning and crucial decision-making during each turn that will determine whether your attack is successful or not. Even the most experienced players often blunder on levels that make it hard for you to pave your way to victory with brute force.
Learn what you can do to improve your gameplay in Runelords Arena:
Don't Use Your Elixirs Recklessly
Once you start the game, you'll be given a few free heroes that you can use. Some of these heroes are quite strong, while others are just placeholders for better units. Don't use your upgrade elixirs to level up units that are B-Grade or below. Elixirs are a limited resource that you don't see every day. This will especially be true once your heroes make it past the Level 30 mark and are ready for their next promotion, which will cost many resources.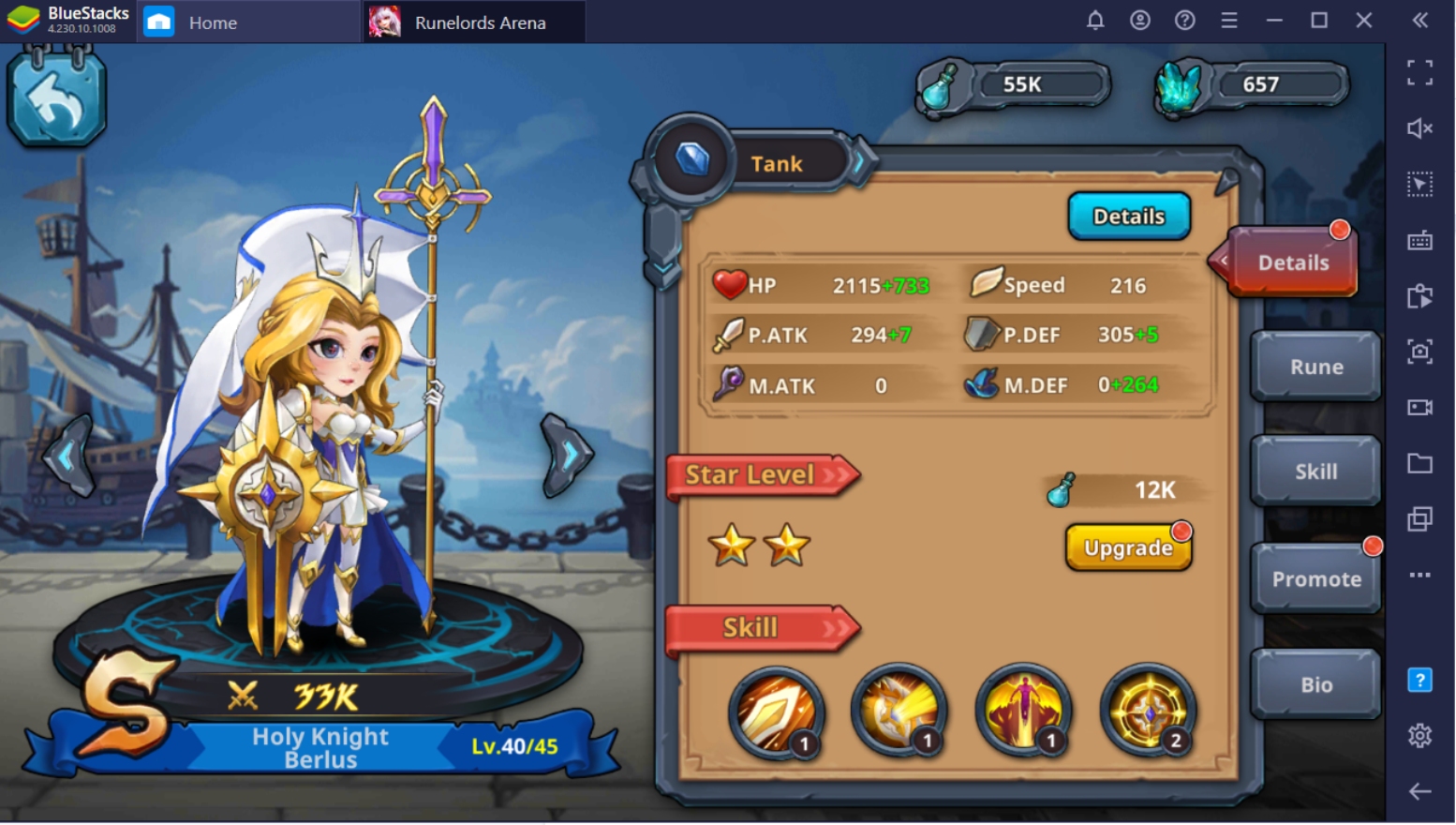 S-Grade units are generally worth using your elixirs on since they have better base stats and growth stats than regular units. You will eventually get instrumental A-Grade heroes that are already set to level 30/35 if you continue playing the game, so there's no need to use elixirs on them at this stage. Additionally, don't hesitate to exhaust all your elixirs when you need to, as long as your team improves. Only use your elixirs on Grade-A or B characters when you can't progress in the story.
Complete Daily Dungeons
Daily dungeons offer the best way to get the resources you need to upgrade your team's characters. However, they are only limited to three entries per day and it's challenging to get as many resources any other way. Complete dungeons every day so that you won't get left behind in the resource match. Dungeons don't have a limited time frame at which they're open so, as long as you log in a few minutes before midnight, you'll have the chance to complete all your dungeons.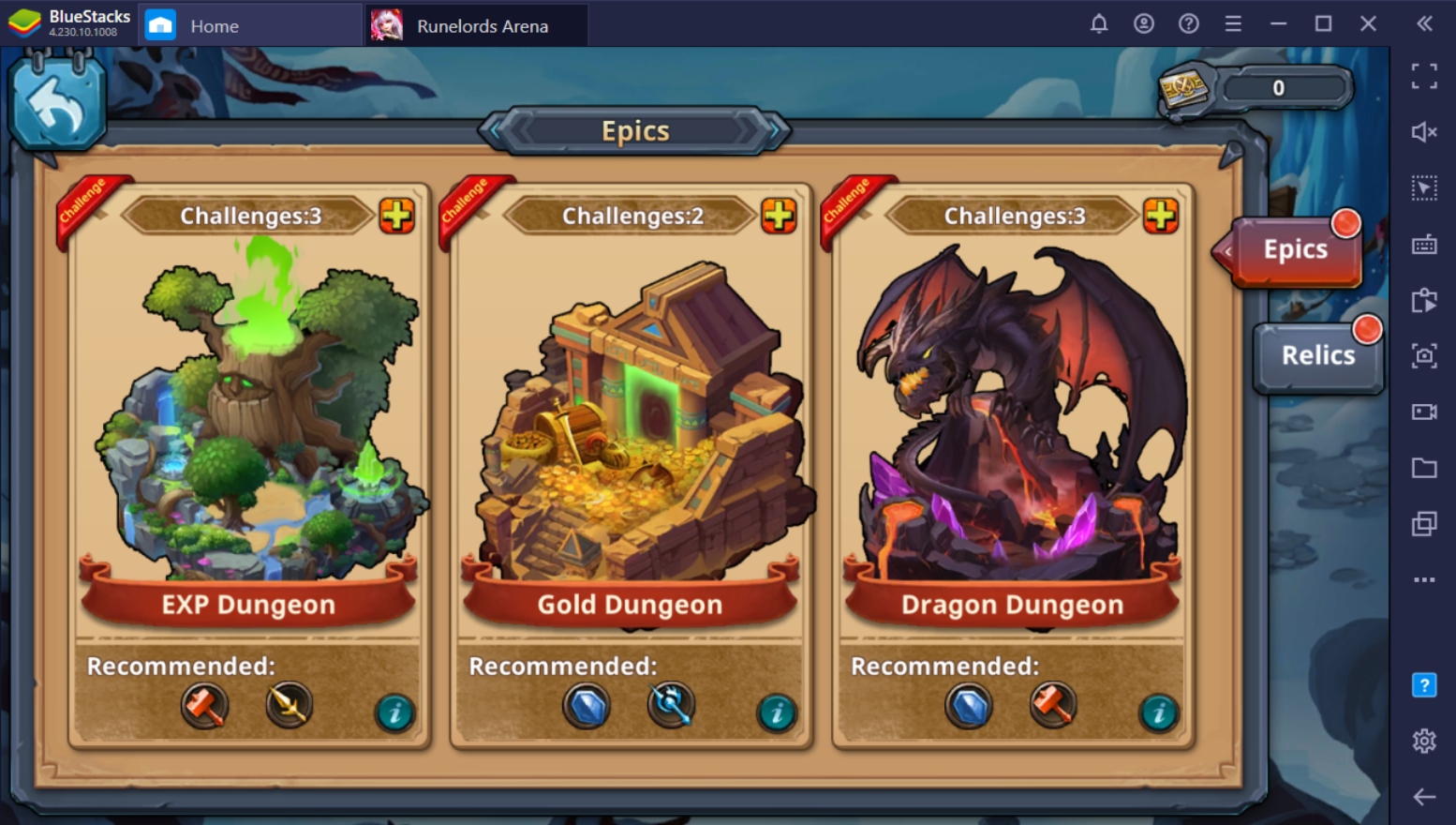 Save Your Gems
A common mistake that new players make is that they spend their gems as soon as they have enough to summon for one try. The best way to summon is to wait until you have enough to get the maximum amount of summons under one banner. This increases the likelihood that you'll get an extremely rare champion from the pool compared to the single summons. Be patient and hold on to your gems; you won't need strong heroes immediately, since the game offers free heroes.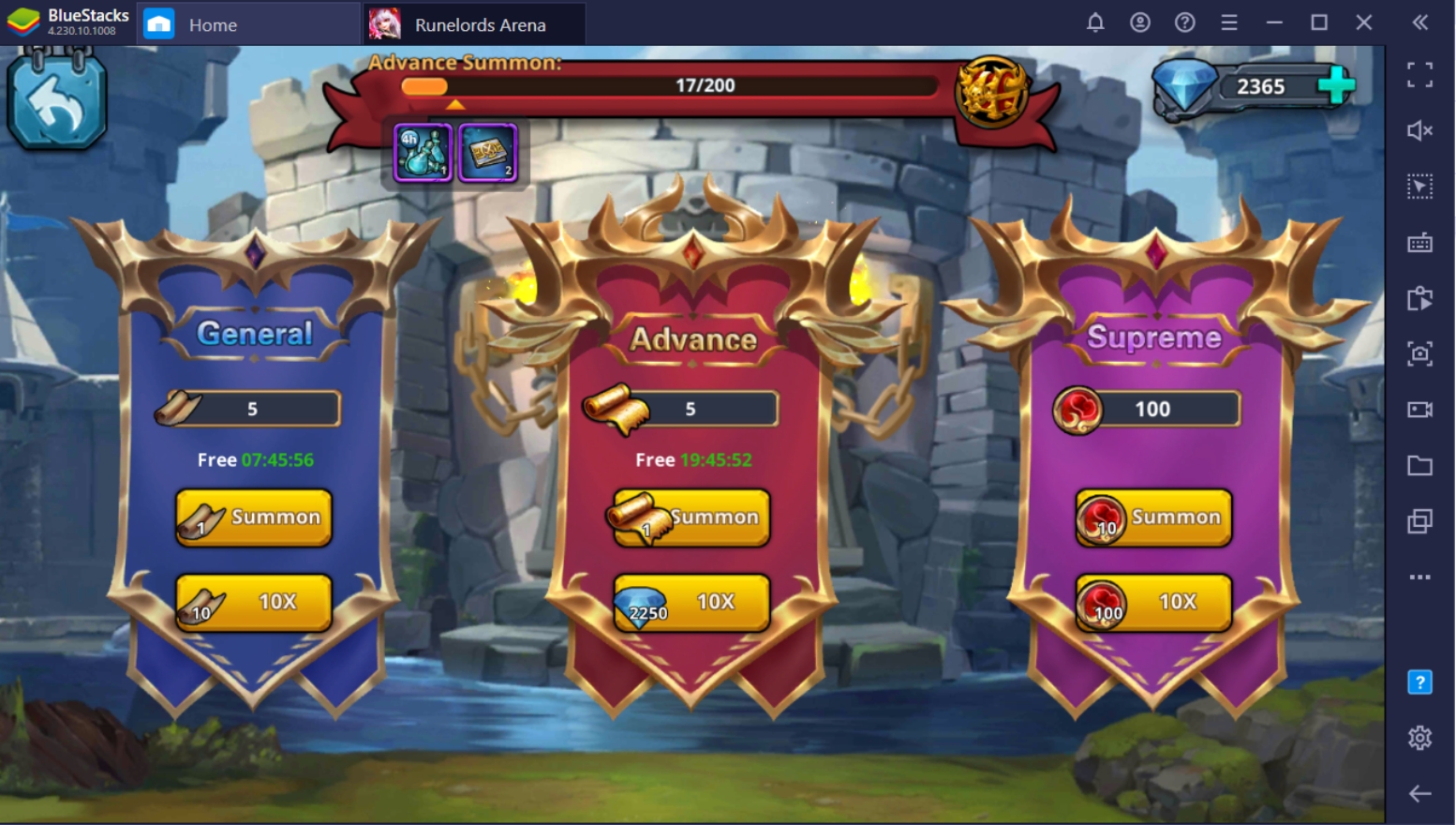 Get As Many S-Grade Heroes On Your Team as Possible
Suppose you're not the type who wants to read into the game a lot or read character skills and abilities to determine which characters go best together. In that case, another way to get a strong team is to simply place as many S-Grade heroes onto the field as possible. These heroes often have higher base and growth stats, so their raw capabilities are superior to most units. Be sure always to have your heroes upgraded and promoted to increase their overall strength in the team.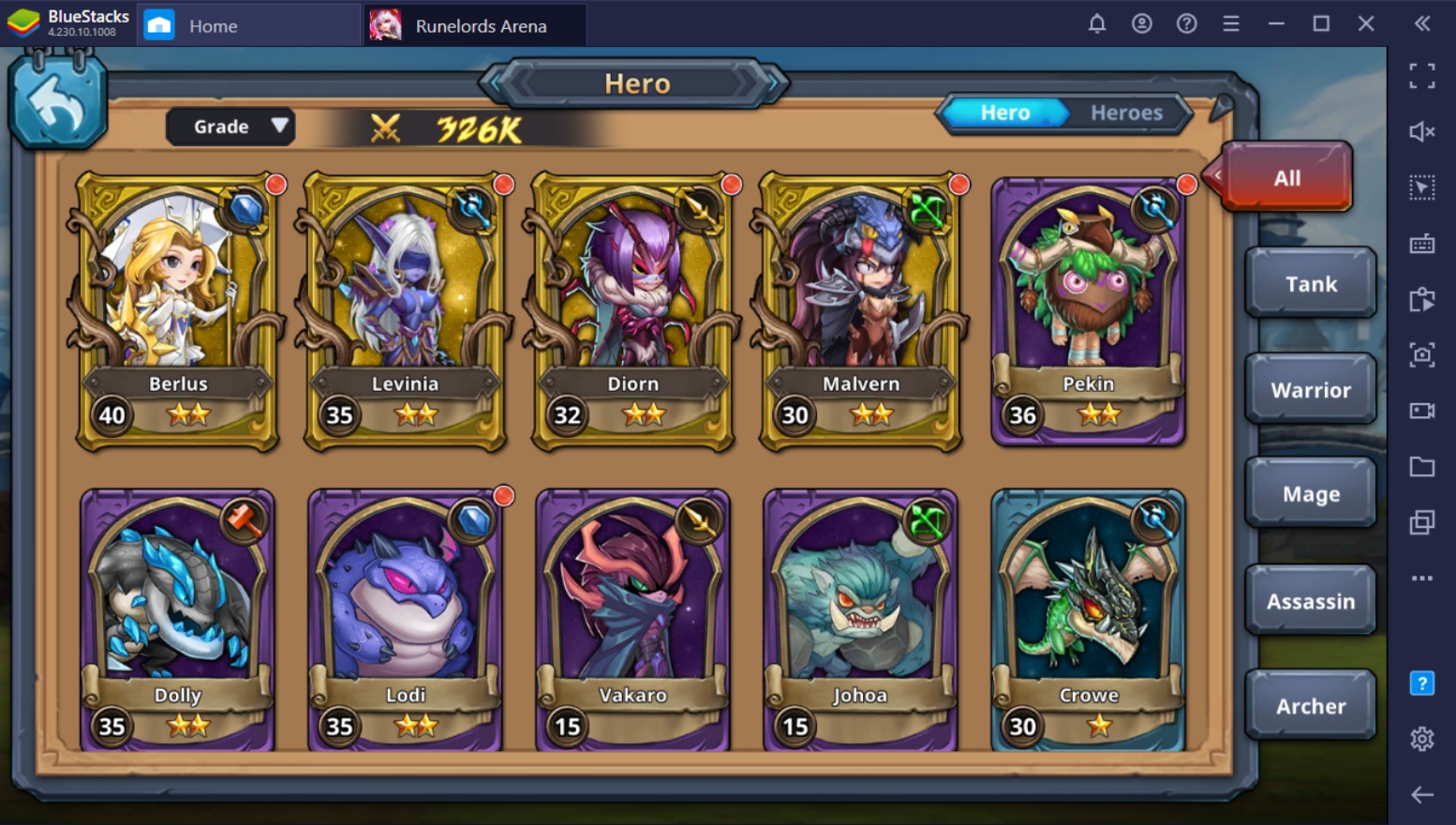 How to Become a Pro at the Game
Learning the basics leaves you generally competent enough to clear the story mode and dungeons. Facing other players in the arena is entirely different though since it'll take more player skill for you to overcome what your opponent has to offer. Professional players have a greater understanding of the game and are knowledgeable about hero placements and character synergies. If you want to become a pro at Runelords Arena, then you should learn these:
Hero Placements
Hero placements refer to where you place certain characters on the board. Each opponent will be previewed to you before you place your heroes, which serves as an advantage for you as a player. Try to snipe other players' key components by putting your high DPS characters in the line where you want to attack. Align your tanks directly with your opponent's main damaging force so that your other heroes will have a better chance of doing their job right.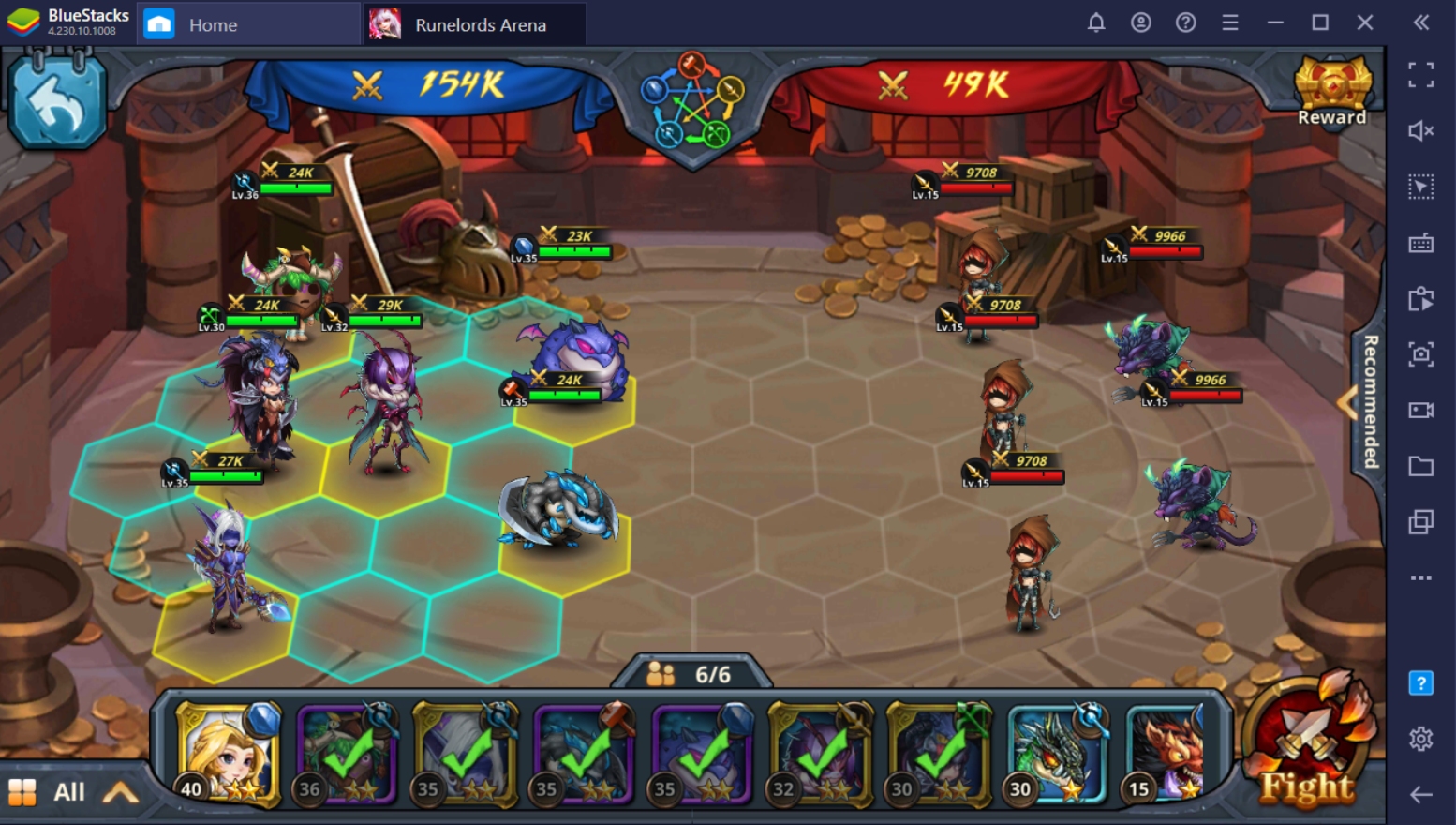 Character Synergies
Some characters work well with other champions. For example, some champions offer buffs that significantly increase the damage that another champion can deal to the opponent. Ideally, you'll want these two characters close to each other so that their bonuses can affect each other. There's no game indicator on which characters synergize well with each other, but if you read each character's skills, you can determine how the character will affect others in your team.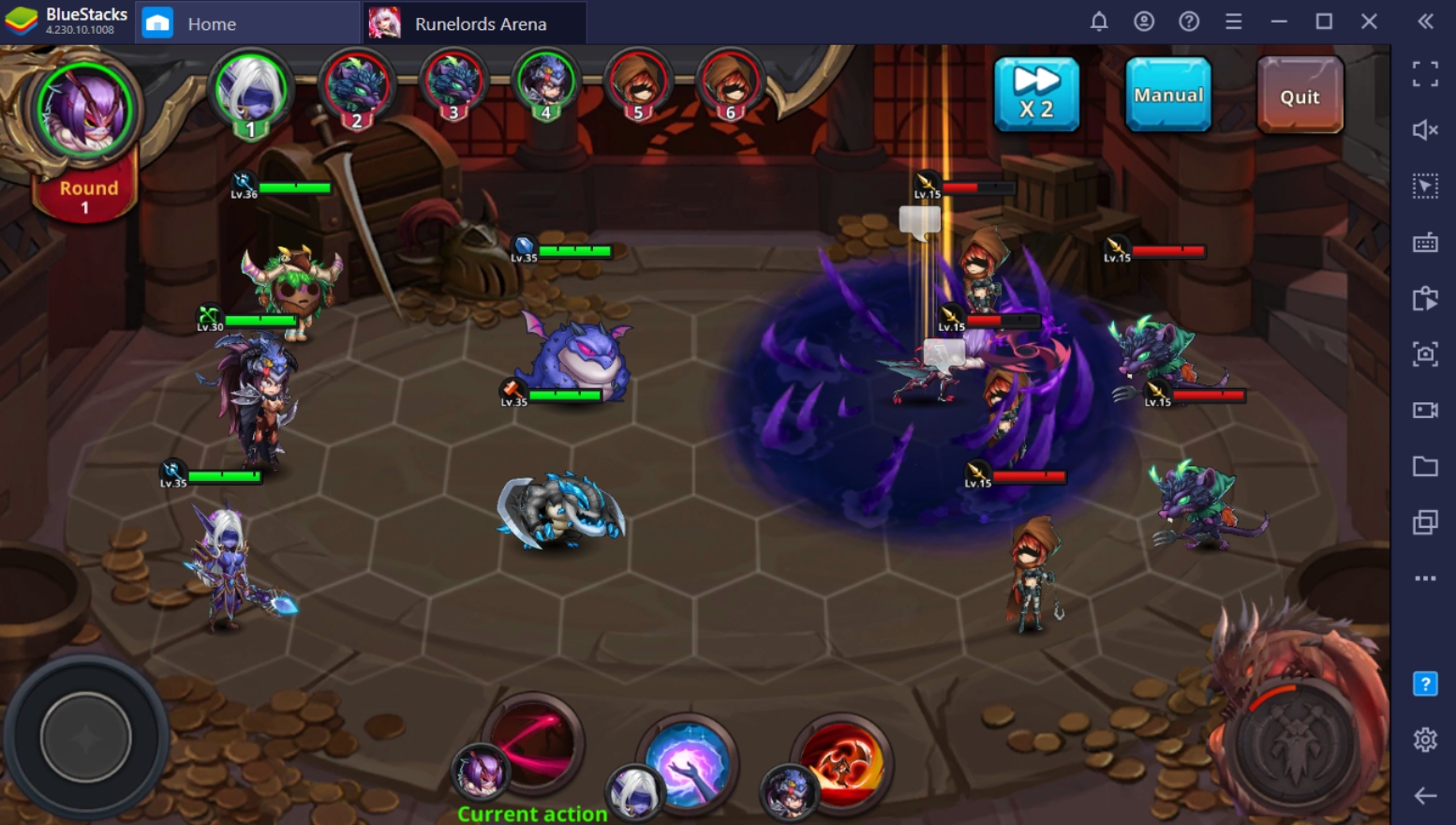 Strengths and Weaknesses
The game features a rock-paper-scissors-like wheel that shows which character classes are strong or weak against other classes. You'll need to learn which characters are strong against which to plan better when it comes to placing the right heroes on the field. Give yourself the advantage by adding heroes that your opponent is weak to so that you can secure victory. It only takes a bit of memorization to learn about the strength/weakness wheel.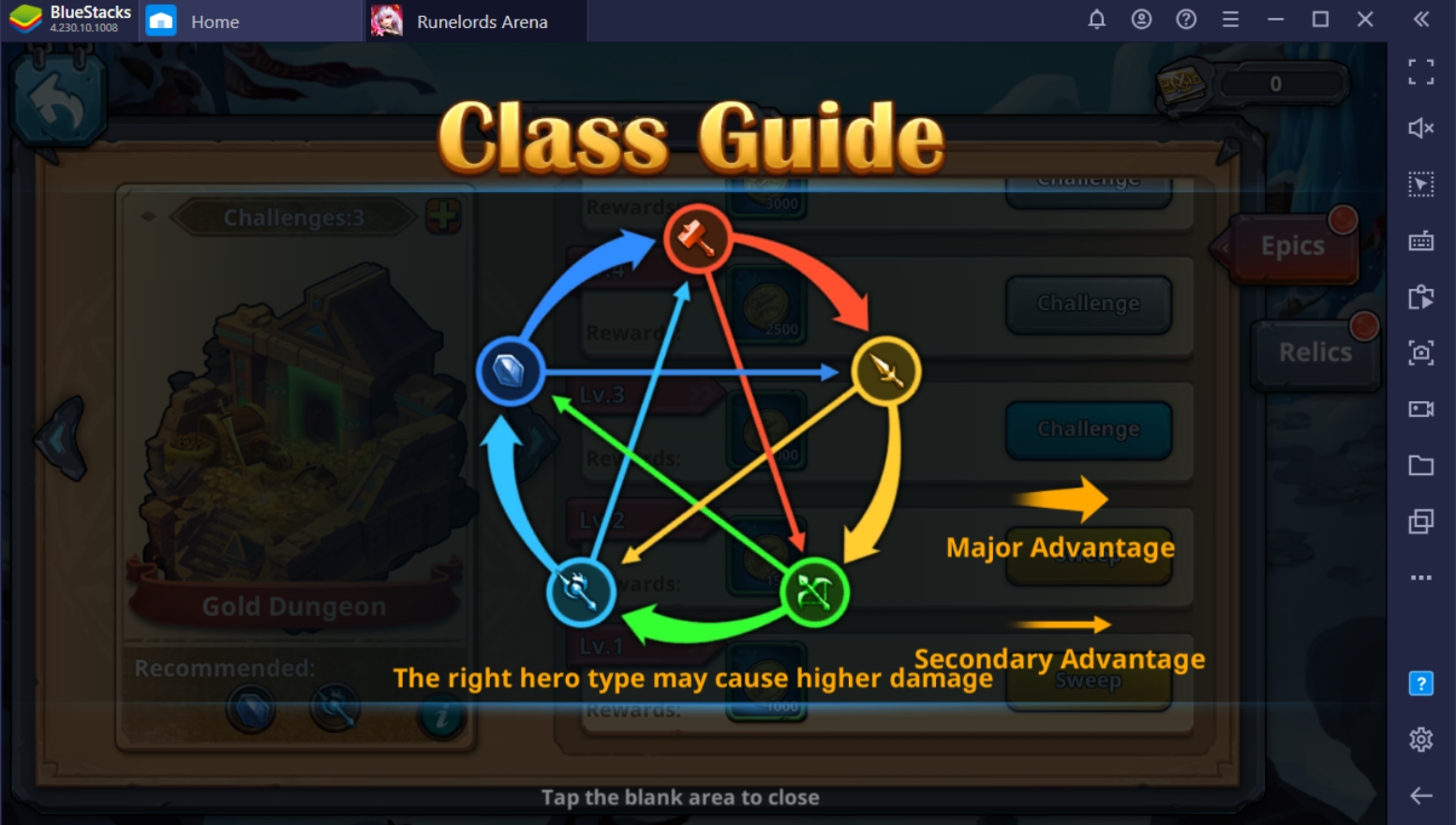 Play the Game on Manual
Auto-battle only teaches you about the importance of hero placement. If you want to understand each hero better, try to play the game in manual mode so that you'll know what each of your champion's abilities does. Once you master using each hero to their full potential, you'll be able to clear stages with ease and not have to worry about the opponent wiping you off the battle. Auto-battle often lets your characters make silly, illogical moves, so take matters into your own hands.