Game Guides
SINoALICE Global – Reroll Guide and Weapons Tier List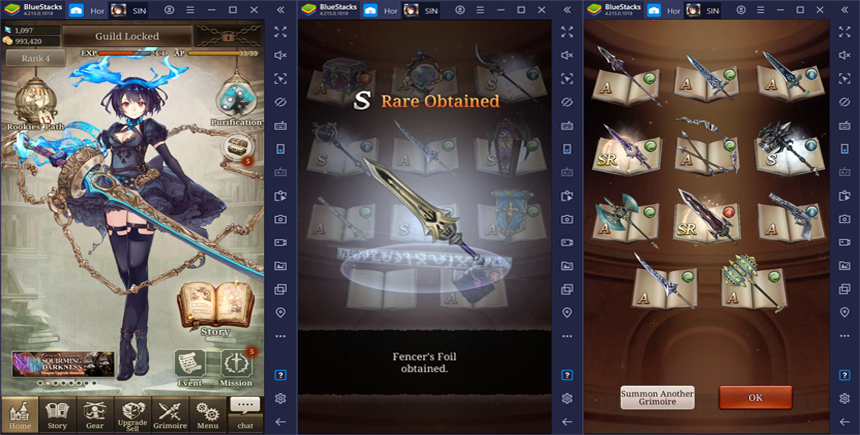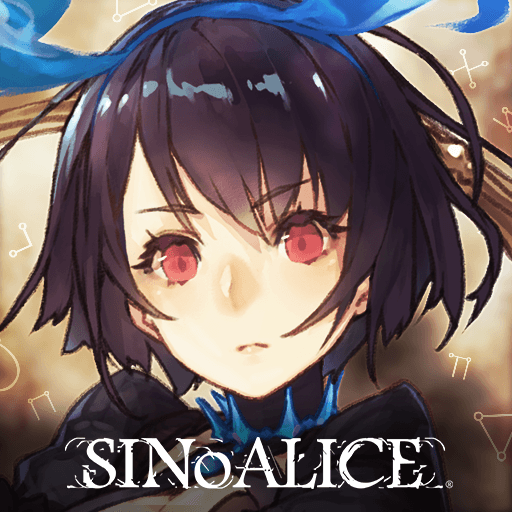 SINoALICE is quite different from other gacha games out there, especially since its variety comes from the many types of weapons that you can obtain instead of the characters that you can unlock. In fact, you can obtain most of the base characters in the game simply by completing the first battle in their respective stories. However, if you want to unlock the best weapons in the game, you'll have to rely on the gacha system which, as you can guess, is completely randomized and dependent on RNG.
Since weapons are so important in this game, it's not uncommon for players to reroll at the beginning in order to get a good start. After all, a decent weapon can significantly increase your damage output, or even unlock new classes that might not even be available to you from the very start. This is mostly because while every character has their base class from the moment you obtain them, you can unlock additional classes for each of these by acquiring specific weapons.
In this guide, we're going to show you how to reroll in the global release of SINoALICE, as well as the specific weapons you should be looking for every time you reroll. Moreover, we're also going to show you a tier list with some of the best weapons in the game.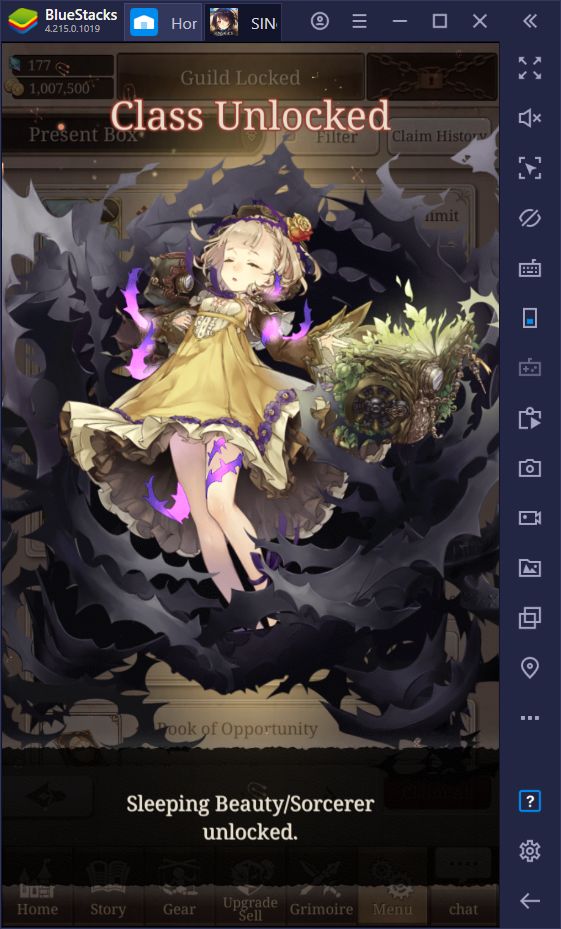 Let's dig in!
How To Reroll in SINoALICE
While we already explained this in our guide on the class and skill systems, this is definitely relevant here as well. Rerolling in SINoALICE is very easy, in general, and even simpler in the global release since you have infinite rerolls without even having to restart the game.
Start a new game and perform your first 10x summoning during the introduction.
If you're not satisfied with the results, simply click on "Summon another grimoire" to try again. You can do this as many times as you need.
If by any chance you accidentally accept and can't reroll again, you can delete your progress and start over by going into Android Settings > Apps > SINoALICE > Storage, and deleting the game's data there.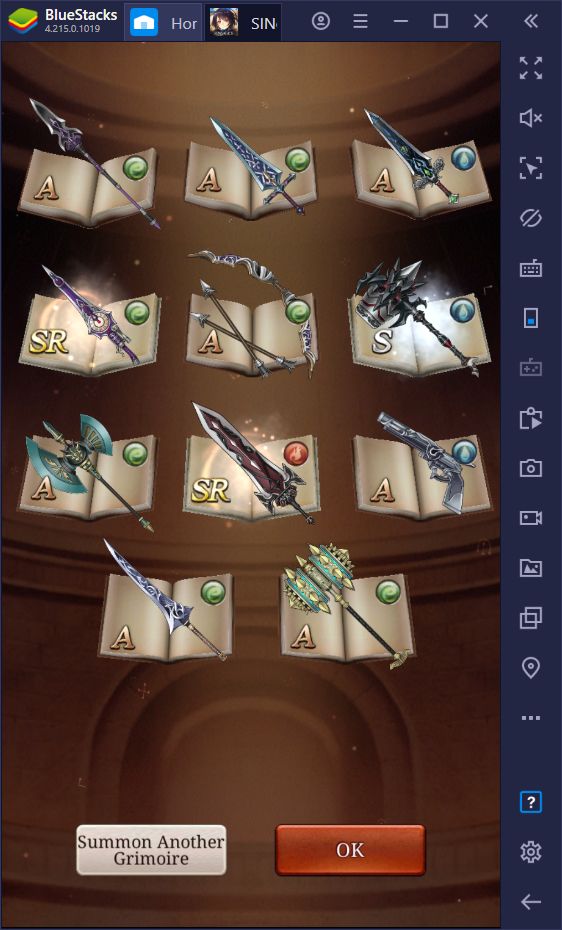 You'll probably have to reroll countless times to get the weapons you're looking for. Luckily, since you can simply click a button to try again after every attempt, this process isn't nearly as egregious as in other gacha games. Sure, you'll probably click that "Summon another grimoire" button so many times that you'll lose count, but at least you'll be summoning and reviewing your results every few seconds. Despite this frequency, it's always exciting when you're flipping those cards, fingers crossed, and hoping that you'll get the weapon you want.
Speaking of which…
Which Weapons Should I Look For In the Beginning?
As a general rule of thumb, the higher the rarity of the weapon, the better. This is because weapons with higher rarities have higher base stats and can do much more damage than others. The levels of rarity in SINoALICE include the following, in descending order:
L > SR > S > A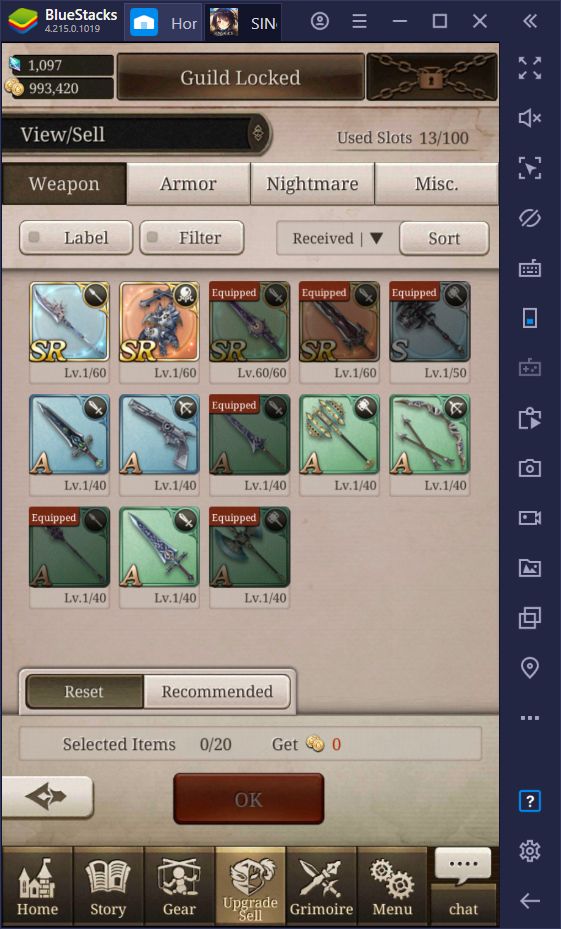 The strongest weapons, the L-tier, are also known as Legendaries, and can't be summoned from regular gachas. Instead, they must be obtained by evolving SR or S weapons by using special materials. All SR and S weapons can be evolved to Legendary status. However, A-tier weapons can only reach, at most, SR.
In this sense, your best targets for rerolling in the beginning of SINoALICE should be SR weapons. However, there are some exceptions to this rule. Specifically, some weapons, aside from being stronger than others, can unlock certain character classes, regardless of their rarity. For instance, the Tome of Dependence is an S-tier weapon that unlocks the Sorcerer class for Pinocchio, while the Staff of Masochism is an S-tier staff that unlocks Princess Kaguya's Cleric class.
If you're rerolling, you'll want as many SR weapons as you can find, preferably those that also unlock extra jobs for your characters. Try to aim for at least 2 or 3 SR weapons, as well as several S weapons—the most we've gotten in a single attempt were 3 SR and 2 S weapons. If these SR and S weapons unlock new classes for your characters, that's even better, and is even preferable than getting several strong weapons.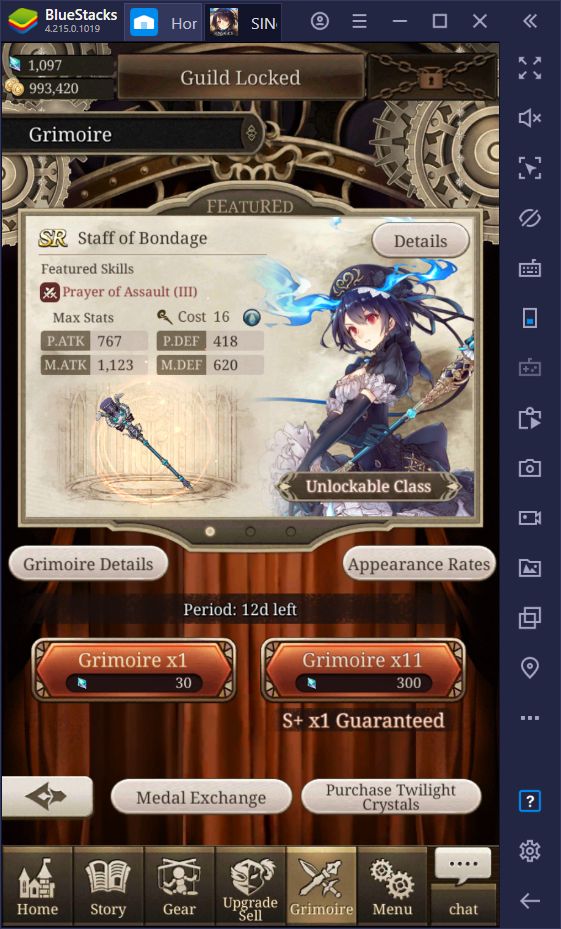 In descending order of preference, your rerolling targets should be the following:
SR (Class Weapons) > Regular SR > S (Class Weapons) > Regular S > A
If you don't want to spend too much time rerolling, then try to aim for at least 1 class weapon with several other SR and S items. This is pretty easy to find and only takes a few minutes of rerolling, so you'll be able to jump into the action in no time at all.
SINoALICE Weapon Tier List
While there isn't a specific tier list of best weapons in SINoALICE, there are some honorable mentions that wouldn't hurt to have in your inventory from the very beginning, especially since their skills can be quite strong.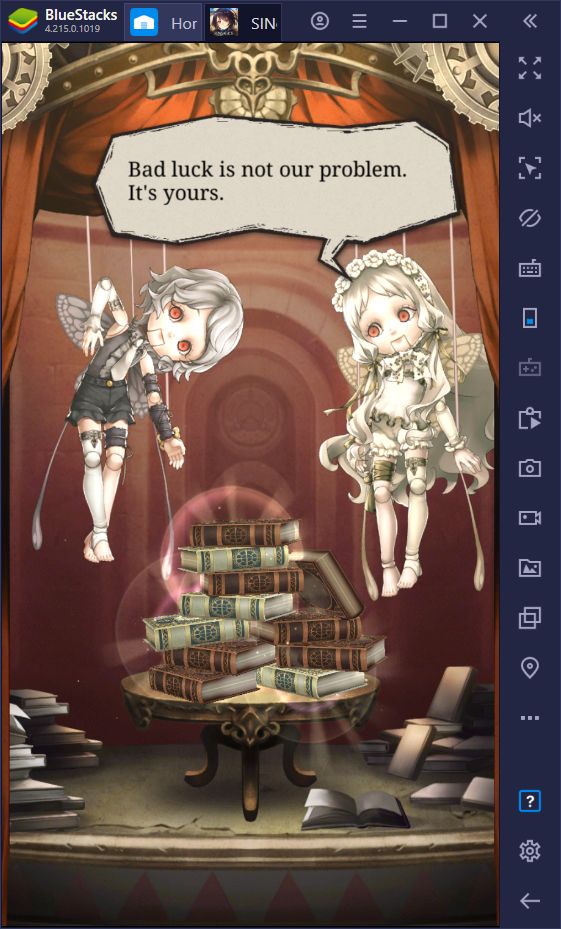 Some of the best weapons in SINoALICE include the following:
Staff of Bondage (SR) – Staff – Unlocks Cleric for Alice.
Staff of Masochism (S) – Staff – Unlocks Cleric for Princess Kaguya.
Blade of Depravity (SR) – Sword – Unlocks Breaker for Cinderella.
Fiddle of Delusion (SR) – Instrument – Unlocks Minstrel for Gretel.
Tome of Dependence (S) – Tome – Unlocks Sorcerer for Pinocchio.
Retainer's Hammer (SR) – Hammer
Accursed Gun (SR) – Bow/Gun
Holy Knight's Pistol (SR) – Bow/Gun
Death God's Bow (SR) – Bow/Gun
Swordsmith's Spellbook (SR) – Sword
Holy Dragon Lance (SR) – Polearm
Artisan's Spear (SR) – Polearm
Take a look at our weapons list for SINoALICE if you want a comprehensive guide on all the weapons available for unlocking in the global release of this game.
As a beginner, you'll definitely want to prioritize fortifying your DPS role enough so that you can fend for yourself. This means that you should focus on either Swords, Polearms, Hammers, or Bow/Guns. Later on, if you feel like branching out into a support role, you can start collecting Tomes, Staves, and Instruments.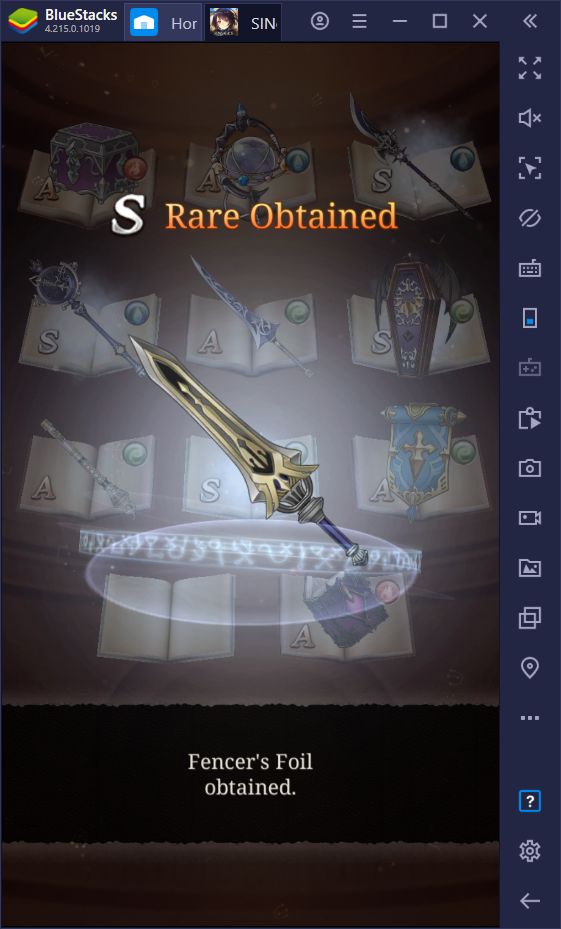 What are your favorite weapon types in SINoALICE? Leave us your thoughts in the section below!